Tips From a Local
I present you a little bit of my perspective of Lisbon as a local. It includes experiences in Lisbon by a 23 year old student, spots to visit that are not in your regular tour guide book, useful places for you to go and live your daily routine, food markets and stores for you to buy delicious food, cultural activities and places to visit and experience Lisbon, restaurants where I usually go, portraits of people who live in the city and activities that give life to the capital, and some recipes on the meals that I eat. For now this is all I have for you, but I will keep adding things and showing you my experience.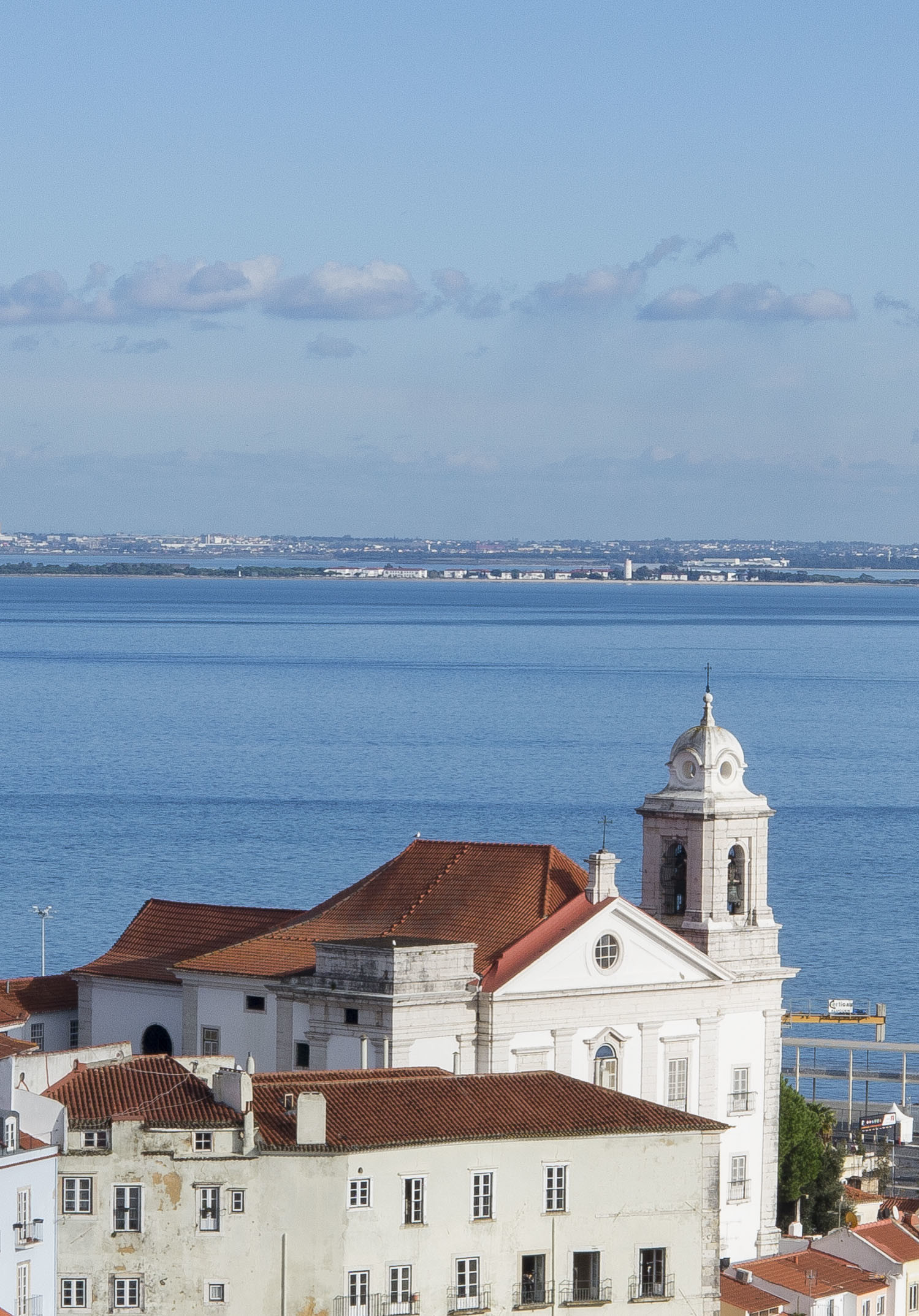 Experiences
University - Instituto Superior Técnico
As a student at Instituto Superior Técnico, the biggest and best engineering school in Portugal, and one of the best in Europe, I have experienced student life deeply, have had my hardships and my successes. The University is great, but can be hard. Student life is amazing, but can demand time and work from you. I give you my general experience and descriptions on how IST is here, and some places to study here.
Going to a Football Match
Football is the king sport in Portugal. The country lives it like no other, rivalries are intense, and most people support only three clubs in the country: FC Porto, SL Benfica, and Sporting CP. The last two are Lisbon clubs, and ninety five percent of the city supports either one or the other. Going to a game is a must for a football fan, so catch the subway to Alvalade XXI stadium or Estádio da Luz, buy a ticket and watch a game. I give you my experience of a game day here.
Buying a Bike
Buying a bike was one of the best decisions I made, and I remember that having one in my Erasmus was also a great time. Lisbon can be full of hills and hard to pedal, but to travel through it with a bycicle is incredible, and to go down its hills is really fun, and also a quick way to go downtown. You can always rent an electric bycicle for a ride with GIRA and have that extra help up the hills for a cheap price, or rent a bike for your stay in Lisbon in a bike shop. Here I give you my experience with buying a bycicle in Lisbon.
Working in Bairro Alto
Bairro Alto is full of parties, fun, bars, drinks, people, music and happiness. I have gone there since I was seventeen, and I still have not explored it totally. Last week I tried out two bars that were new to me. It is easy to find your spot here and just go there routinely night out after night out, but believe me, there is much to explore. After so many night outs in this place I decided to try working in a bar for one night, and it was a really good experience. Here you can find that adventure.
Going for a Coffee
Not all is partying in Lisbon. Peace is also present in this city. A coffee break in a rainy day can calm you down and provide a different atmosphere from all the activity and exercise of a new place. Here I describe a tea in a random café in Lisbon.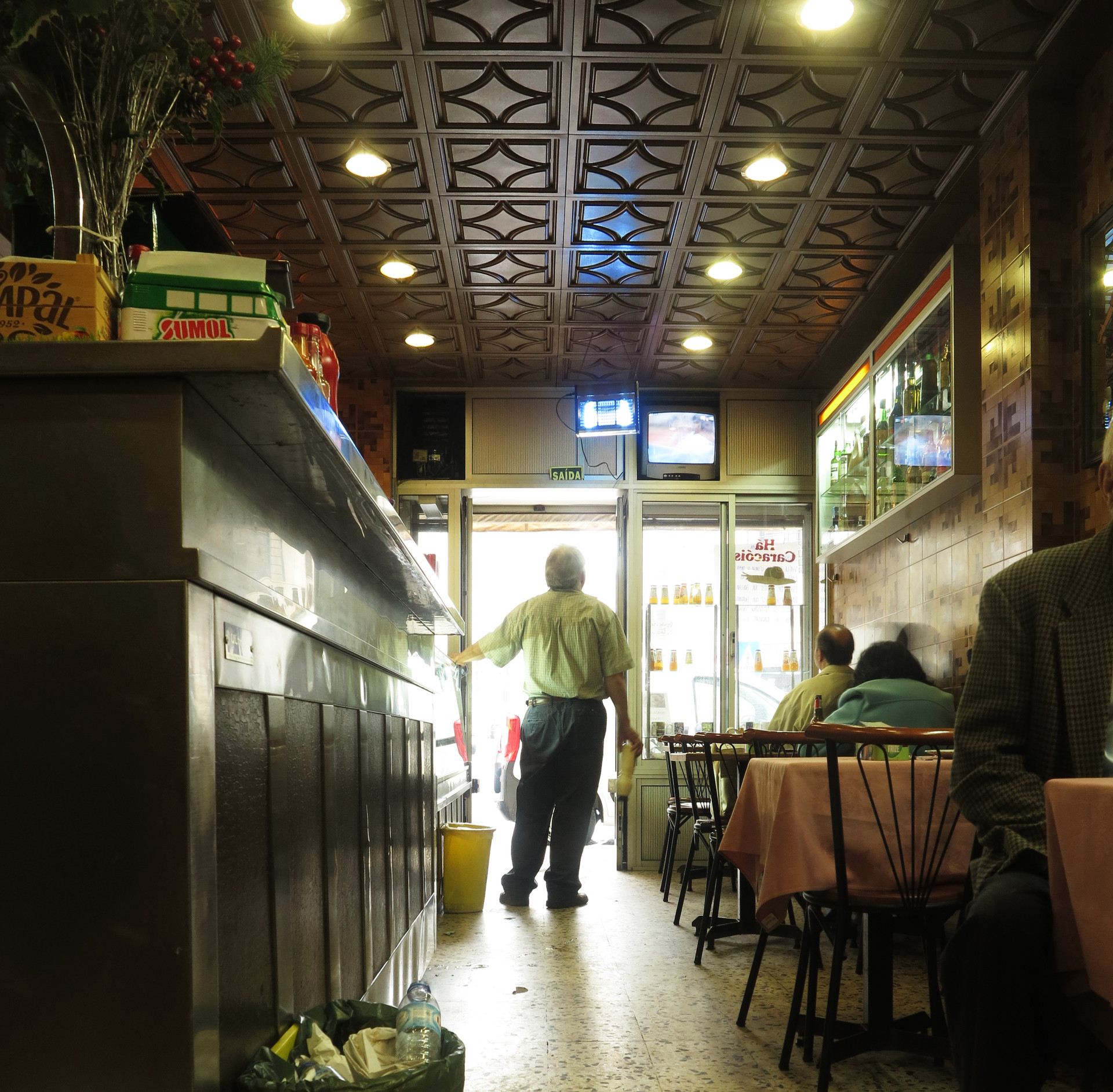 General View of Lisbon
Lisbon is a metropolis, a big city, with everything you need, and everything you do not need. Really, this city has been booming in these past five years. People from all over the world became in love with the country, and Lisbon's hot weather, good food and cheap lifestyle conquered people's hearts. Foreign money came in, the city invested in renovation, housing, restaurants, experiences, and improved to offer what it knows best to its new guests, often fortgetting about the people who have lived in it their whole lives. Here I give you a synthesis of many topics I have covered more deeply in other articles, such as nightspots, restaurants and student life.
Surfing
Lisbon offers a great opportunity to try surfing. Its many beaches have many schools, and its weather provides perfect conditions to go to the beach. I write on Lisbon's beaches and surf schools here, and also provide some cool pictures on a December morning spent on the beach.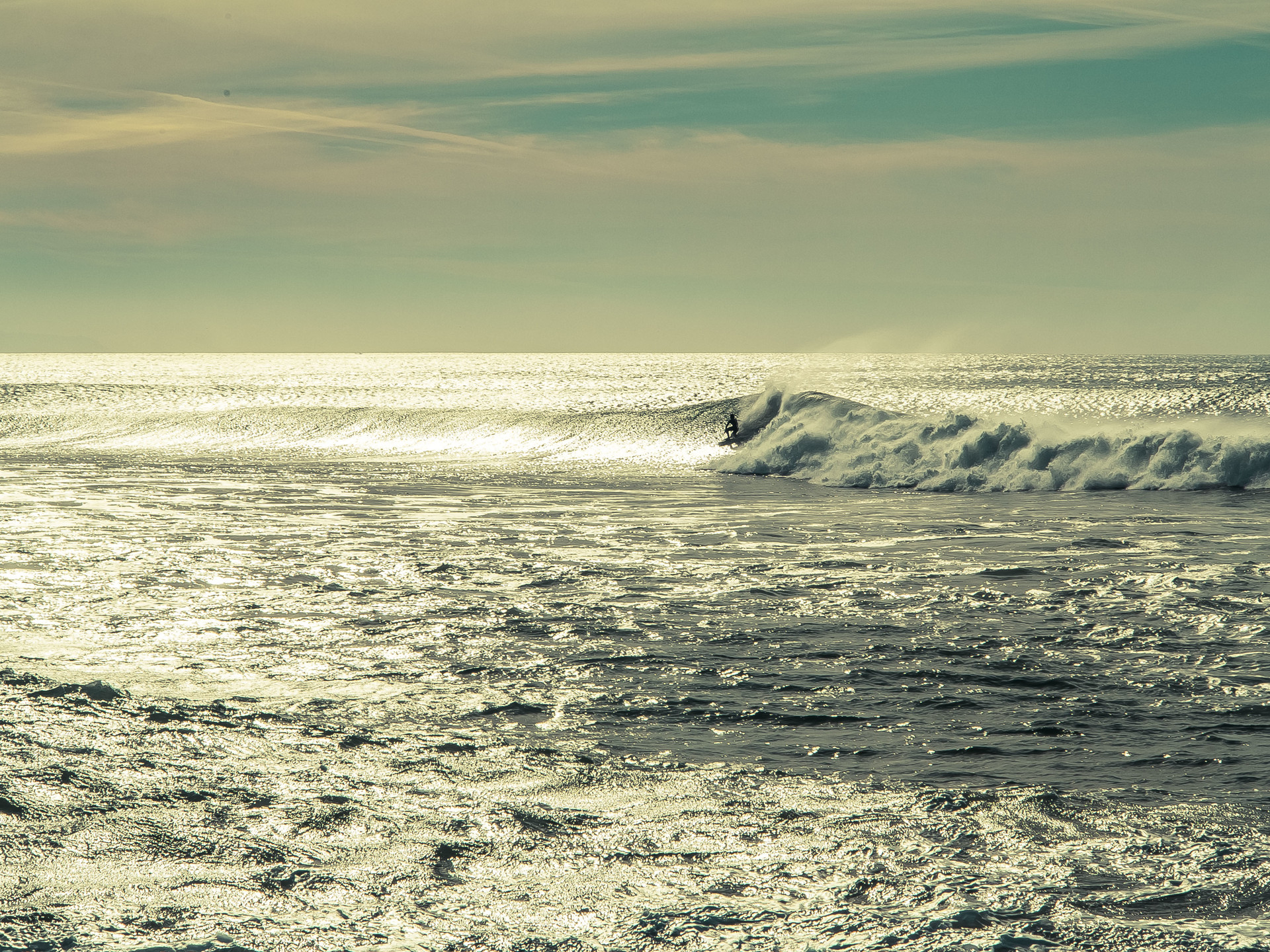 Learning Forró
Although it is traditional of Brazil and not Portugal, dancing Forró is a great way to have some fun in one of the European capitals of this dancing genre. I started having lessons two months ago and discovered a whole new world. Check out a description of my experience here.
Spots to Visit
Lisbon has many places to visit. I want to give you places in the city that are not common for foreigners, and even for people who have lived their whole life in Lisbon.
Unusual Spots
As I stroll through the city I have found out five spots people do not take pictures of, places that are different from the usual, not monuments, but unusual landscapes and abandoned doors.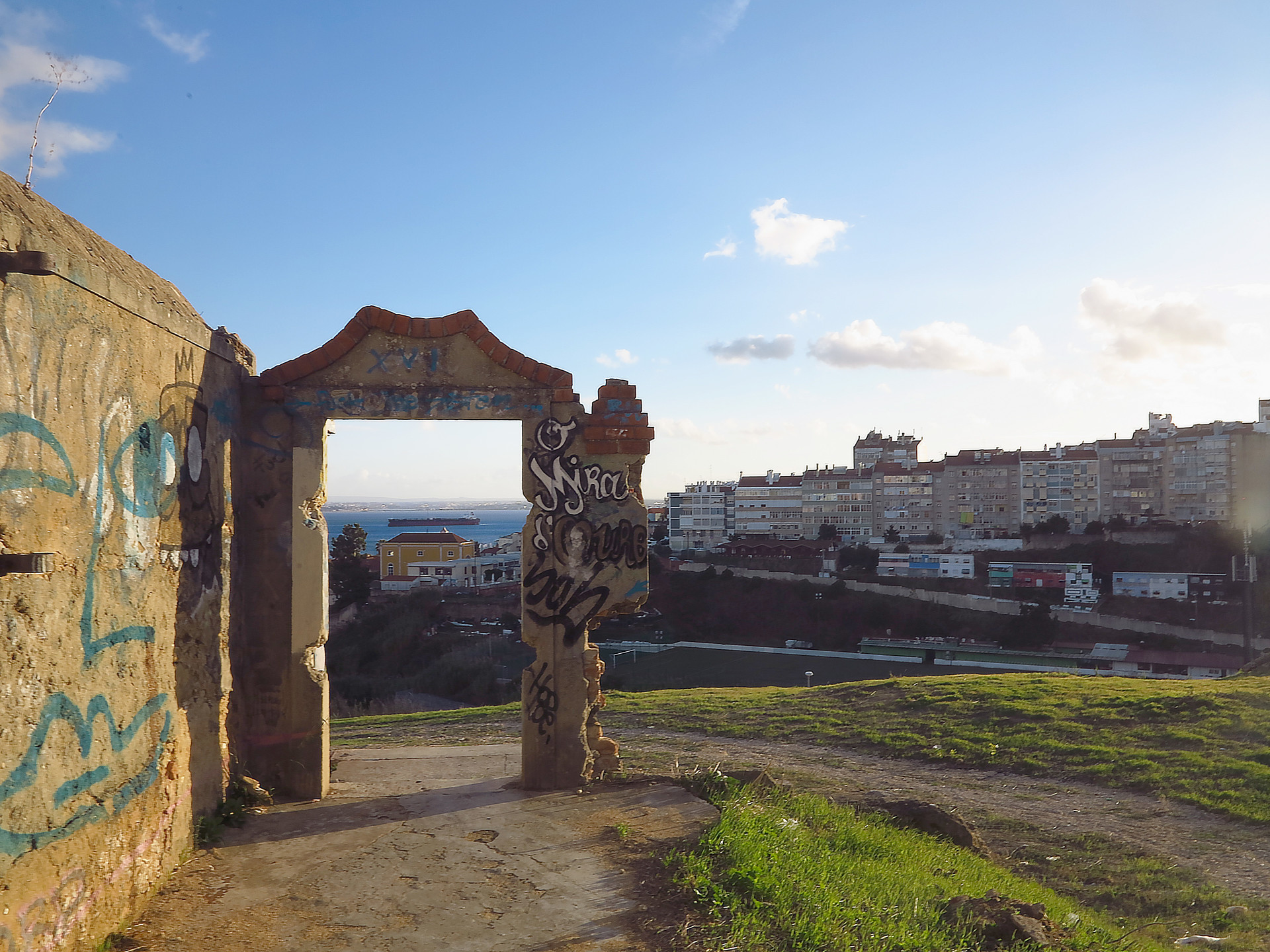 Free Things to do In Lisbon
In my routine I found ten free things to do in Lisbon and they are not museums, but activities, food, sports and musical events.
Parks
To jog, walk, or just relax I have found seven parks in the city. Lisbon does not have many big parks, but they are always an escape from all the car noise, and a trip into nature.
Useful Places
Places to Study
Every students needs places to study. Either libraries or just rooms where you can do a group project, I present you three different places to study where you can find the silence you need, or a the relaxed place you want to gather with your friends, study and also talk with them.
Bookshops
Every book reader that is in a foreign country would like to know of a place where to buy some books in English or even in your own language. I love books, and have read many, in English and in Portuguese, and am fortunate to know many bookshops to buy them. Here I have a bookshop that sells books in english, and another three that sell in English and in many other languages, and also comic books and old magazines such as National Geographic ones.
Public Transportation
Transportation is really useful, and to have many different alternatives may be crucial to get you from one place to another. Thankfully Lisbon is booming in public transportation. The days of Subway, bus, trams and taxis as the only public means of transport available are over. The invasion of public bycicles, electric scooters, car sharing and motorcycle sharing has arrived. If you do not feel like riding one of our beautiful and traditional trams in downtown, or catching a bus or a subway in the many subway lines that exist and cover the city, or using a taxi, then grab an electric bycicle from GIRA, a Lime electric scooter, an eCooltra electric motorcycle, an electric BMW from DriveNow, or a typical Uber using the app. There are so many alternatives, but do not forget that walking is also a very good thing to enjoy the city!
Gym
Sports are very good for clearing your mind and maintaining fitness. I want to show you two cheap gyms that offer all conditions for your routine exercise in Lisbon. I also know of many sports that you can do in your University. Feel free to choose one!
Bike Rental
Buying or renting a bike can be really useful and practical. You do not have to depend on public transportation, as you have your own means of transport, besides your legs! You can acquire a second-hand one in OLX or buy it from a friend, as I did. But you can also go to a bike store and rent one for your stay in Lisbon!
Culture
A country's culture is its identity. The language, traditions and habits make people identify with their neighbors so here I present you some parts of my life that are part of our culture.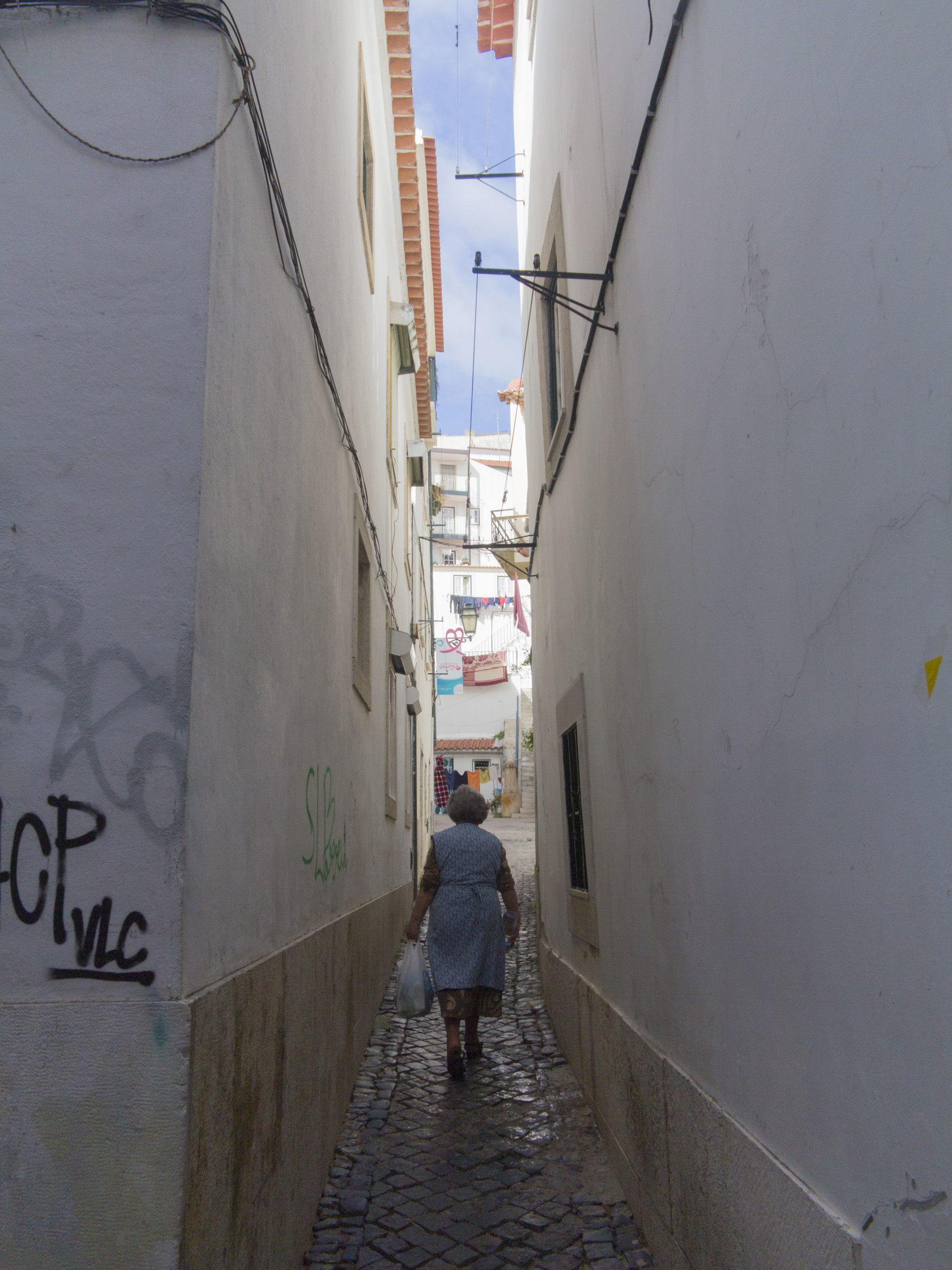 Radio Stations
This may sound a bit unusual, but that is precisely what I want to offer you, difference, unusual things, things that you would not think of, but that have value, and that offer you a view into Portuguese culture. I listen to radio when I am in the car, and I know that radio stations have many differences from country to country. That is noticeable when you hear each country's top hits. So I present you seven different radio stations that Portuguese people listen to, with genres going from electronic and house, to fado and hip-hop, to jazz and classical music. These are the songs that Portuguese people listen to, and they are varied, because our country, and the city of Lisbon has many different groups of people, with different tastes.
Food Markets, Stores and Restaurants
Cooking
Cooking food is something fun to do. It can be looked as alchemy, combining different chemicals (foods) to make a delicious tasty meal. I am a cook, and I cook almost every day and like to taste new foods and spices. I usually go to biomarkets such as Biomercado and Miosótis. I also go to markets looking for different ingredients and spices and have found a place where I get many teas, spices and herbs. I also have some recipes as a beginner Vegan Chef for you.
Eating Out
Eating out is always good. You do not have to make your own food, do not have to wash dishes, and get to experience a meal made by people whose life is in part dedicated to making food, which makes them specialised in it, which normally makes food tastier. I am a vegan so I do not eat meat, yet, before I abandoned meat I used to go to really good fish restaurant such as Restaurante A Vela, a restaurant that I still go to with my family, and that offers a view over the river that will complement your meal really well. For vegan options go to Restaurante Terra for a varied buffet of vegan dishes, with an all you can eat menu. I have been there twice and enjoyed it very much. You can also go to the restaurant of Miosótis. For Italian food check a list I made of fourteen Italian restaurants in Lisbon.
Portraits
People are all different, and in a city as big as Lisbon, with all its variety in cultures it is not hard to find people from every corner of the world. Every one is welcome, and there is a good synergy between all cultures. I have met many different personalities through my life, and in this city I have learned many different stories of people who come looking for a better life. In "Tuk Tuk Life" I talk a bit about the Tuk Tuk job scene and I write about my encounter with Empely, a man from Guiné-Bissau who now has his own Tuk Tuk, but was once a hotel manager. In "Lisboa: a Terra da Oportunidade", I talk about a brasilian man named Jonas whom I met in Terreiro do Paço. He makes money building sand statues and works in the beach. Tourists like him, and I talked with him and made a poem for him, which he liked and thanked me. I thanked him for talking with me. In "Lisbon, an Easy City to Take Pictures of the Sky", I put in words the contemplation of this city, and write a small poem on its sky. This is all to give a deeper insight into my experience in the capital.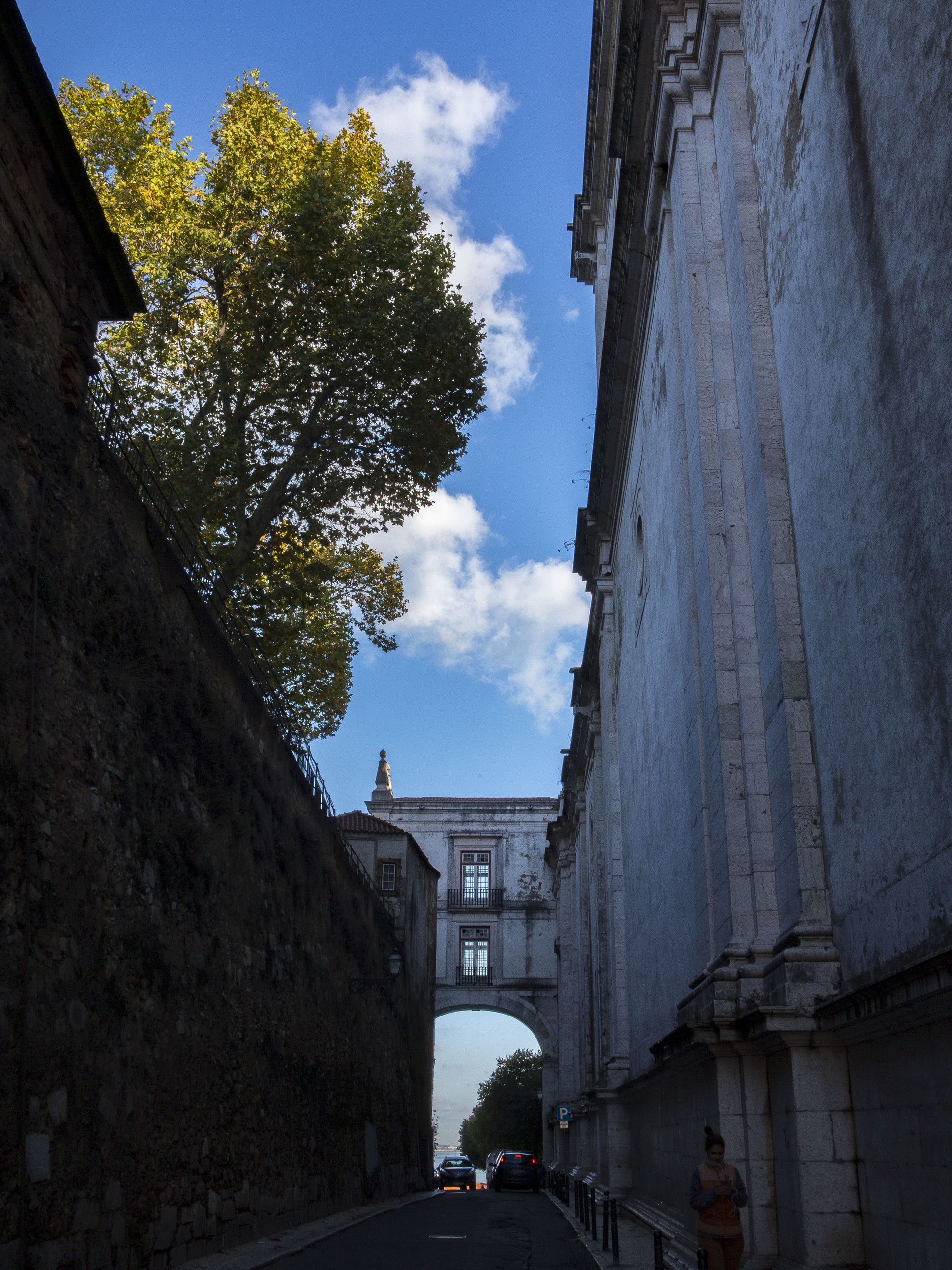 ---
Photo gallery
---
---
Content available in other languages
Want to have your own Erasmus blog?
If you are experiencing living abroad, you're an avid traveller or want to promote the city where you live... create your own blog and share your adventures!
I want to create my Erasmus blog! →