Some Spots That People Do Not Take Pictures Of
Are you looking for some good views of Lisbon? Some less trendy places to visit and take some cool pictures? Then look into these words and pictures and you might find what you are looking for! I present some places and situations that are unusual, and that is what makes them special. I will just leave a picture with a hint of what each place is.
A Door to the Sea
Do you like what you see? Here I present you a place, hidden in the many hills of Lisbon, and in the many views that the city offers to the river, deep in its houses and buildings. Although this abandoned field, and abandoned house, and abandoned door seem quite rusty and old, you can come here and find this place without a person, and it feels like this door has much more to it, than just the erosion and destruction that it has suffered. I was immediately taken by its loneliness in the middle of the city, by its view, by the composition of the pictures I could take here, and about the whole scenery. This door is located in Azinhaga do Alto Varejão, in Lisbon (I advise you to look in Google Maps).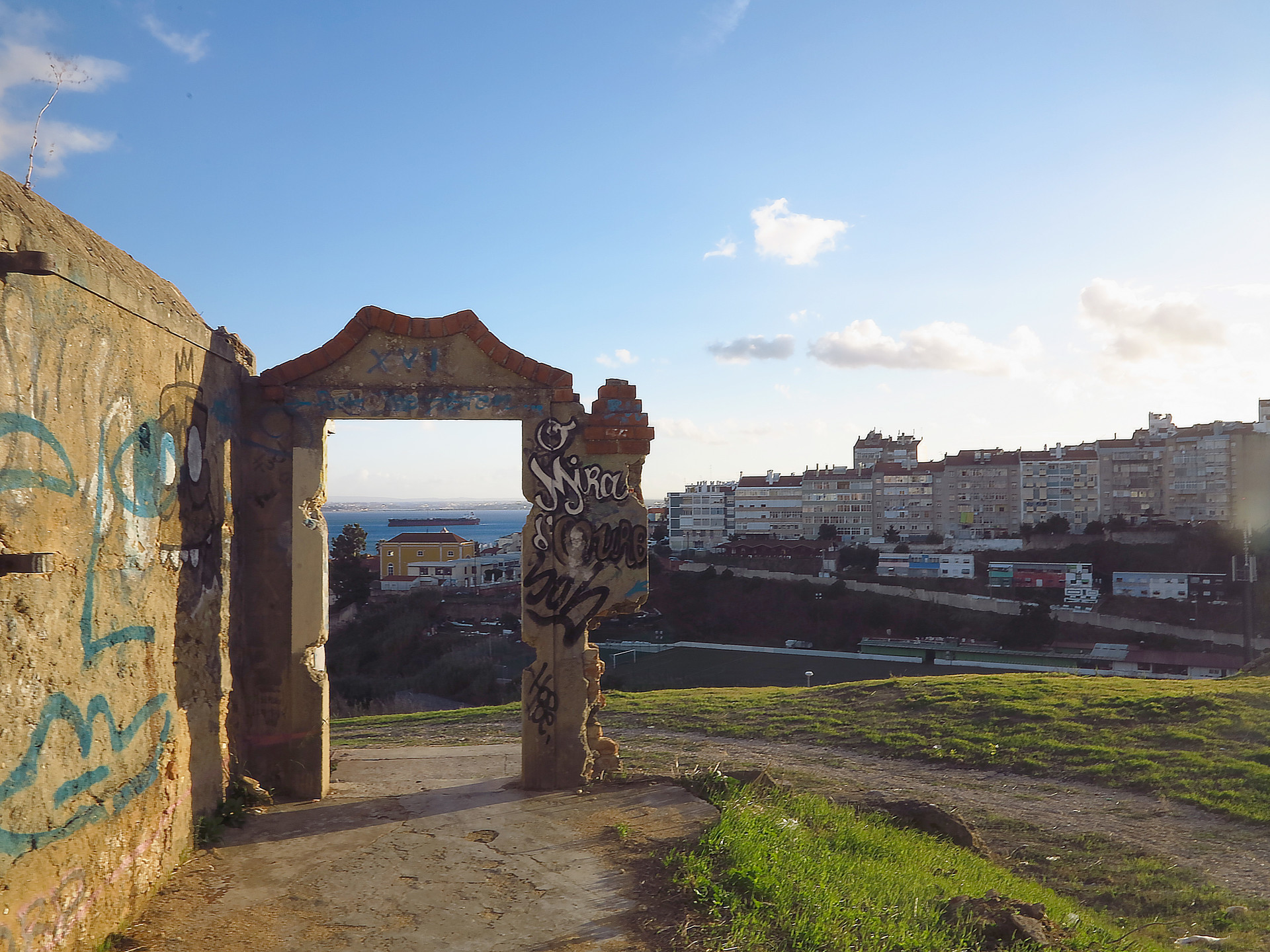 Miradouro da Penha de França
This viewpoint is available in google maps, and could be considered a usual viewpoint for tourists, but for me it is not. Every time I go there I am either alone, or with very few people. It has a different view of the city, and you can see the Vasco da Gama bridge, instead of the 25 de Abril one.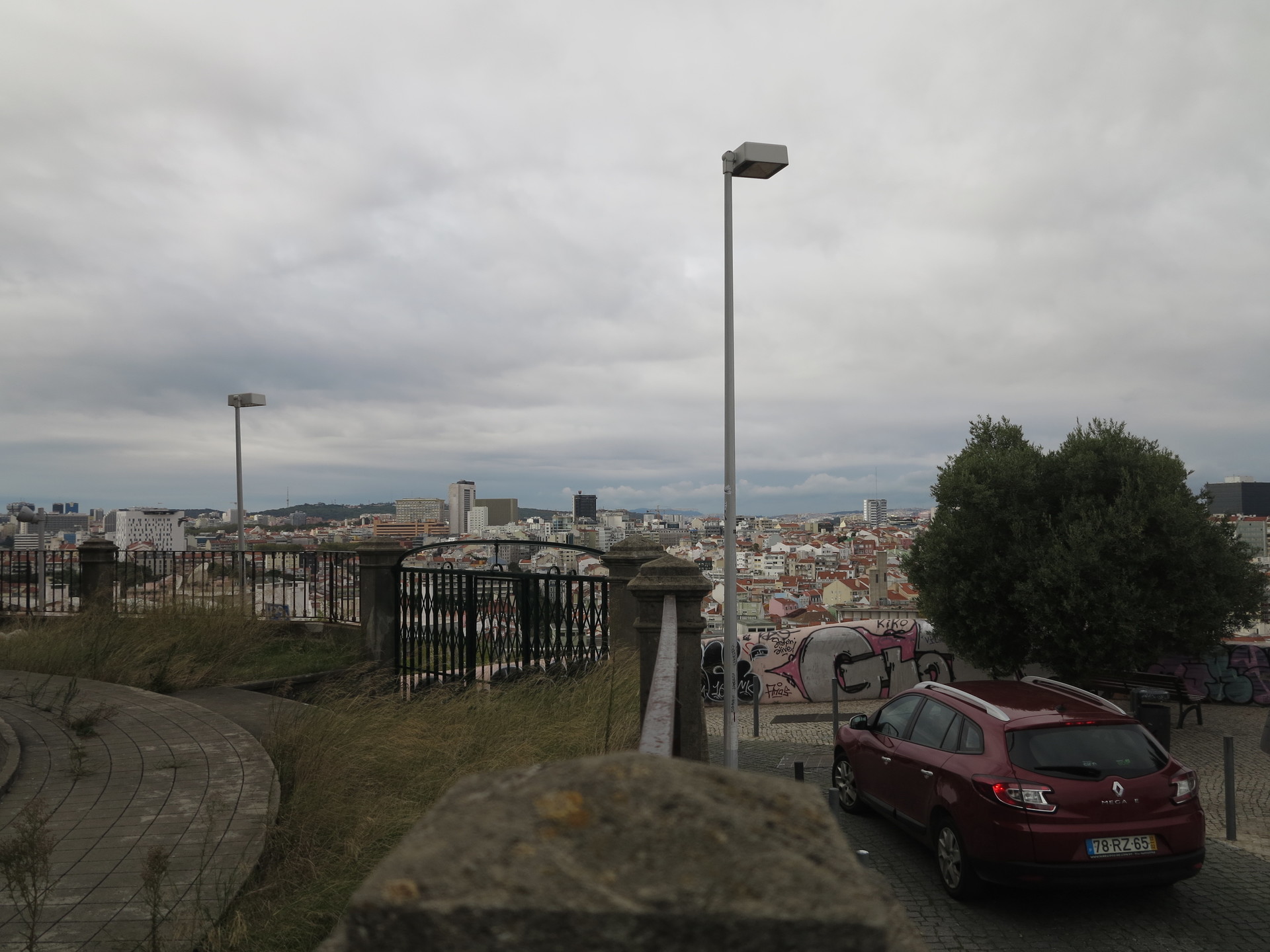 Your Roof
Yes, that's right, I am really talking about your roof. This city has so many hills that your building probably has a great view from the top of it. I find out that mine has a pretty good view of the city. I use it to meditate and sun bathe, and it is really great, although be careful as it can be dangerous to go to the top of buildings, as roofs may be in very bad condition. On the other hand, they can be in very good condition, and there may be a balcony for residents.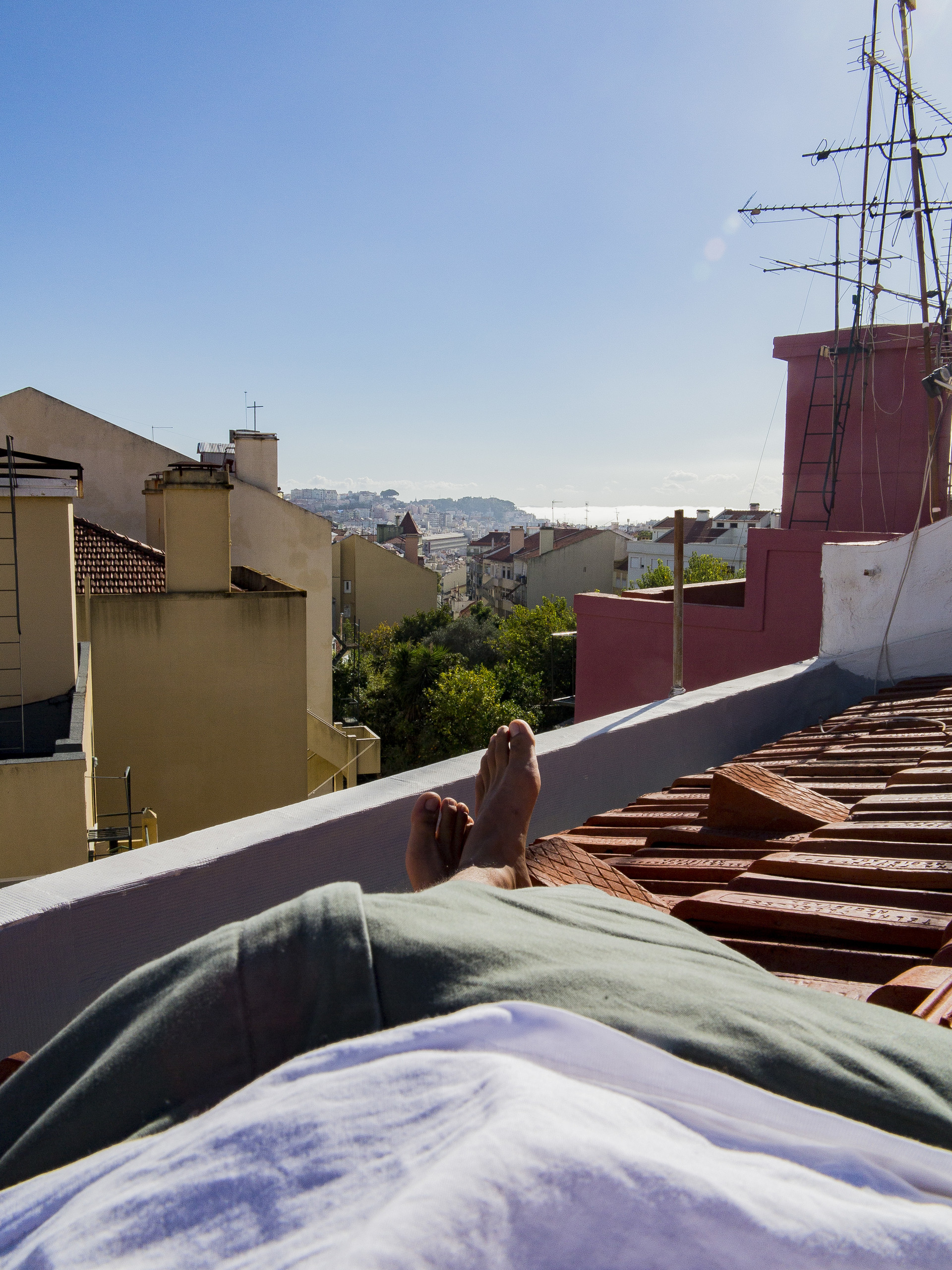 The Green Tsunami
There is a green wave in Lisbon. In fact, it is a wall, but it is so covered of deep green leaves that is really looks like a wave. Its amazing the green colour that covers it, so strong. I took a really funny picture of two guys just passing along. I have another idea for the picture but I cannot reveal it for now. The wave is located along Rua Morais Soares, so go through it and you will naturally find it.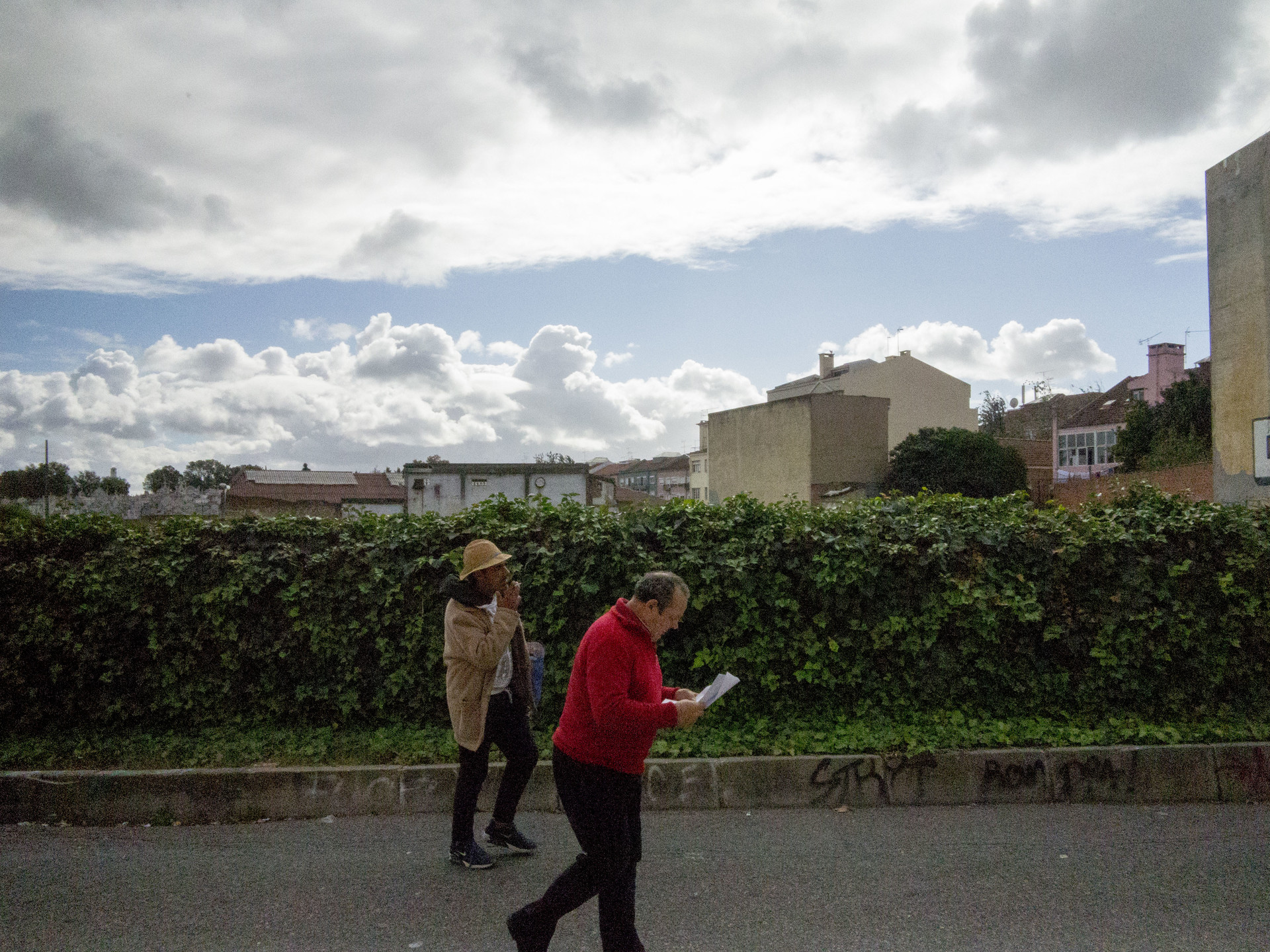 Scary Street
You want to see a scary street in Lisbon? Then you just have to walk at night through the city's streets. Most of them are completely abandoned, with not a face to see. Yet, there are some that are not even illuminated, and one of these is right in the heart of its downtown, near to the Rossio train station. I took a picture of it while I was waiting for a car to pass by and try to take a picture that would capture the cars headlights lighting the streets walls, thinking it would create a scary effect on the picture. I ended up staying in the same place for about 20 minutes, with nothing to hear, no light around me, just in front of me, some 50 metres ahead. When a car finally arrived the picture was no different from the others, or my quality as a photographer failed to create what I had imagined, but I managed to get a really good picture when I was alone, doing nothing. Here it is, with the station in the center.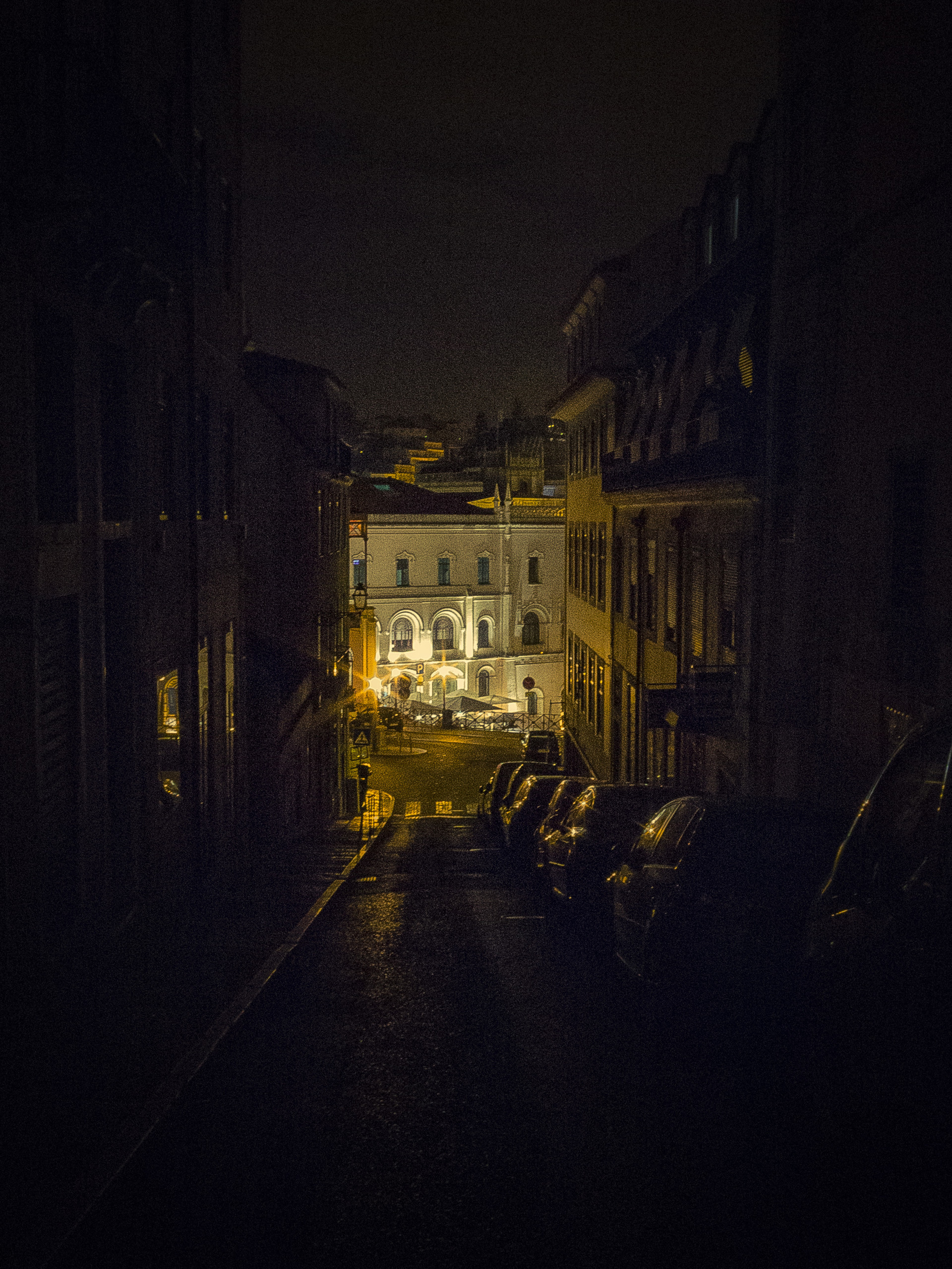 Check out my full article on Lisbon for more!
---
Photo gallery
---
---
Content available in other languages
Want to have your own Erasmus blog?
If you are experiencing living abroad, you're an avid traveller or want to promote the city where you live... create your own blog and share your adventures!
I want to create my Erasmus blog! →