20 classic British snacks that you need to try
Hello from Turkey! I've been here for a couple of days now, and cannot wait to tell you about what I've been up to, but first I thought I'd better bring you the third and final installation in my British cuisine series! I've already taken you through some of my country's most popular main courses and desserts, but now it's time to talk about the things we like to indulge in between meals.
The snacking culture is huge in the UK – indeed, more such refreshments are consumed here than anywhere else in Europe – and as a result, we've got plenty of sweet and savoury delicacies to choose from. Read on to find out about just a few of these, but before make sure to grab a treat of your own: this article will probably make you hungry!
Savoury snacks
Beans on toast
Heinz baked beans on toast (usually abbreviated to 'beans on toast') is not only one of the most iconic British snacks, but also one of the easiest to make. Simply toast some bread, heat up some baked beans, then pour the latter on top of the former. Sprinkle some grated cheese on the finished product for an explosion of flavours, and add more slices to turn this delicacy into a full-on meal.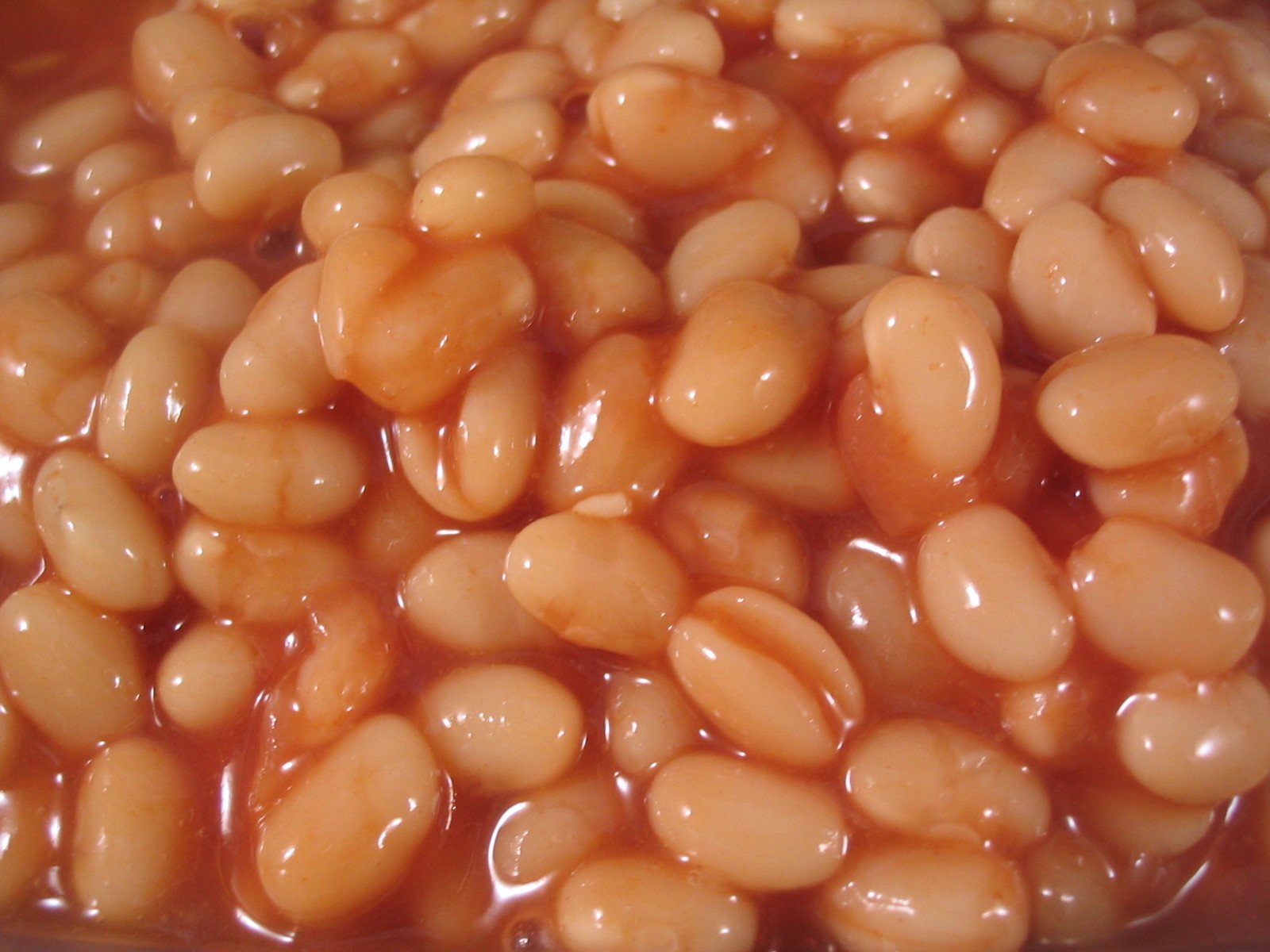 Source
Cheese on toast
Can you tell we Brits like our bread? Next on the list is cheese on toast: one of my personal favourites. There are two ways to make this snack:
toast some bread, stick it in the oven with cheese (any you like) on top, and wait for this second ingredient to melt
invest in a toastie maker, and let the machine do all the work for you. Feeling extra indulgent? Add foods like ham and bacon into the mix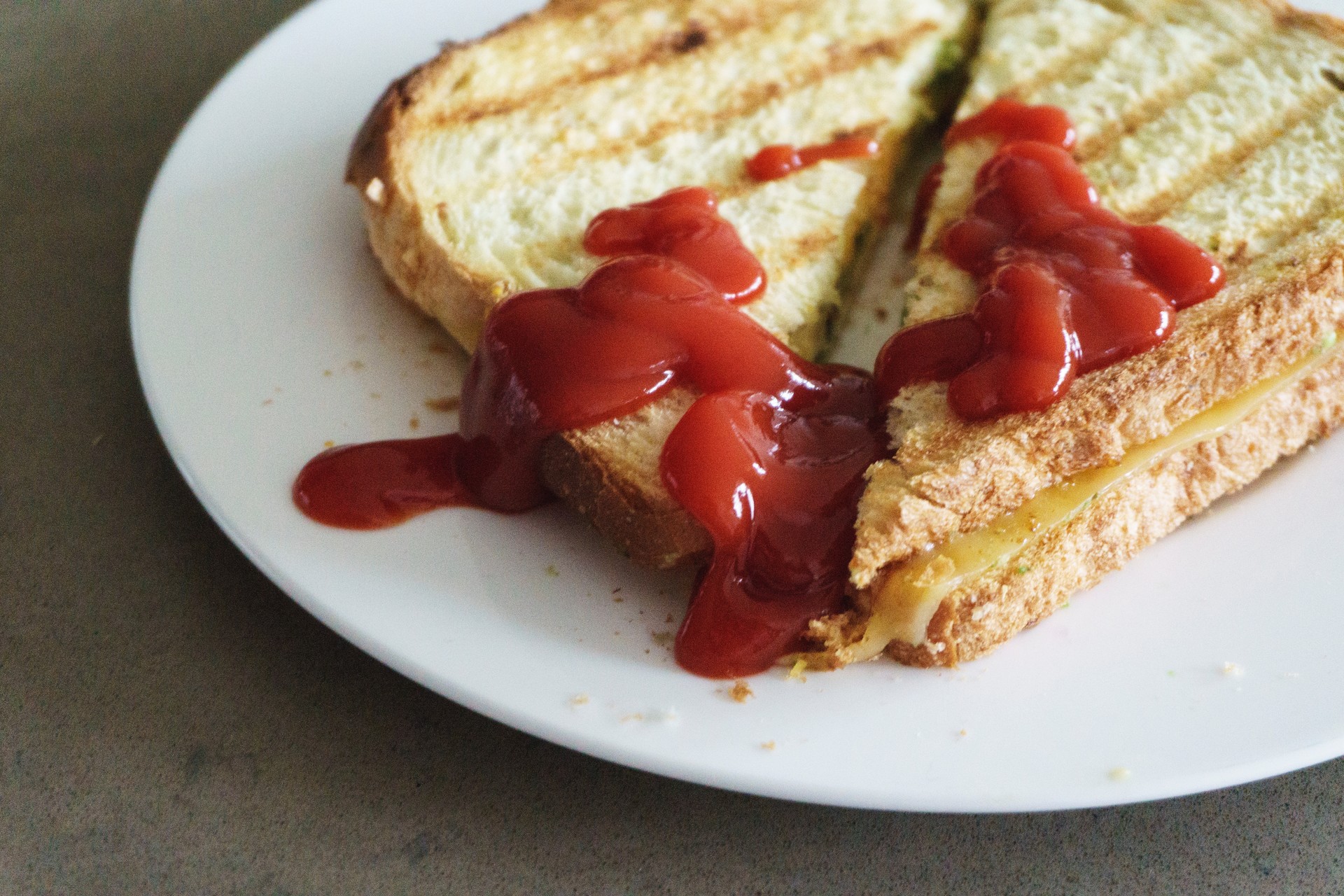 Source
Cheestrings
String cheese (usually bought in the form of Cheestrings products) is one of those treats that I used to enviously watch other children pull out of their lunch boxes at school. (My parents kept my mid-day meals a lot more on the healthy side: something which I resented then, but am thankful for now). As a result, I still, to this day, consider the snack a bit of a luxury food. In reality, Cheestrings taste rather more like plastic than anything else, but there's something about them that just makes me keep coming back for more. In fact, I became so addicted last year that I dressed up as one for a 'what I love most' themed club night!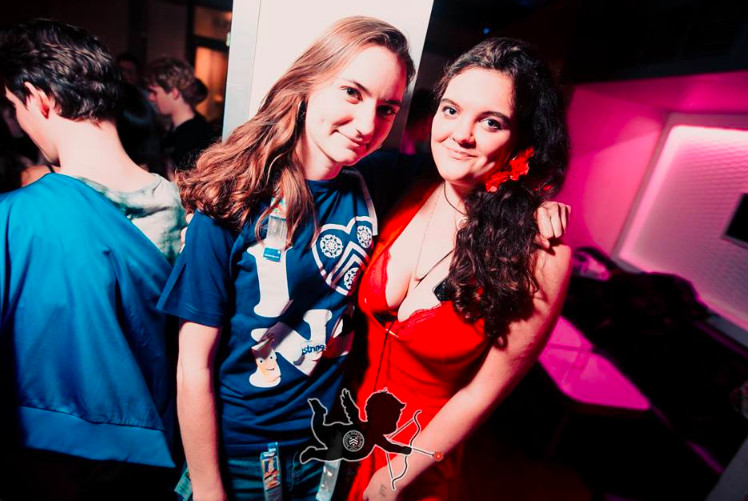 Chip butties
We Brits love our bread, and (particularly after nights out) we love our chips, so some genius up North decided to combine the two and create one of the most delicious sandwiches of all time: the chip butty. This is by no means a healthy snack, but it is a wonderful thing to indulge in every once in a while, especially when it's drowned in condiments such as vinegar, ketchup, and mayonnaise.
Crumpets
If it's cold and dark outside, there's no better treat to warm your stomach with than a good old crumpet. These porous, bread-like cakes are usually toasted and served with melted butter, but a whole lot of other sweet and savoury spreads can be added to make things more exciting. Some of the most popular of these include: jam, honey, peanut butter, and Marmite.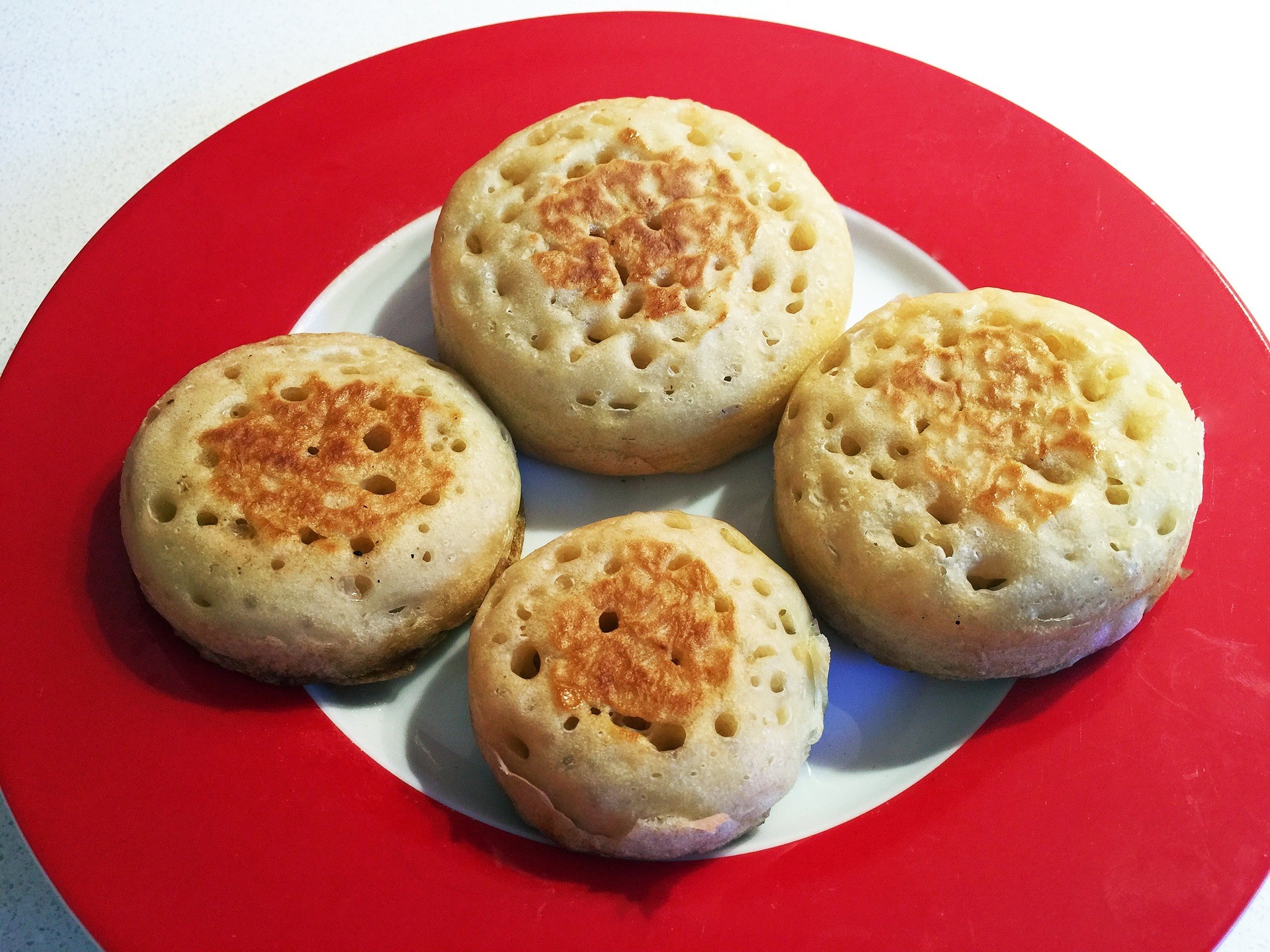 Source
Marmite sandwiches
Speaking of which… sandwiches filled with Marmite are something that anyone visiting the UK for the first time has got to try. It is said that everyone either loves the stuff or hates it – I personally fall somewhere in the middle – so be sure to find out which category you fit into! Discover you're quite a fan of the stuff? Test your limits by sampling some Marmite-flavoured snacks, such as crisps and chocolate bars.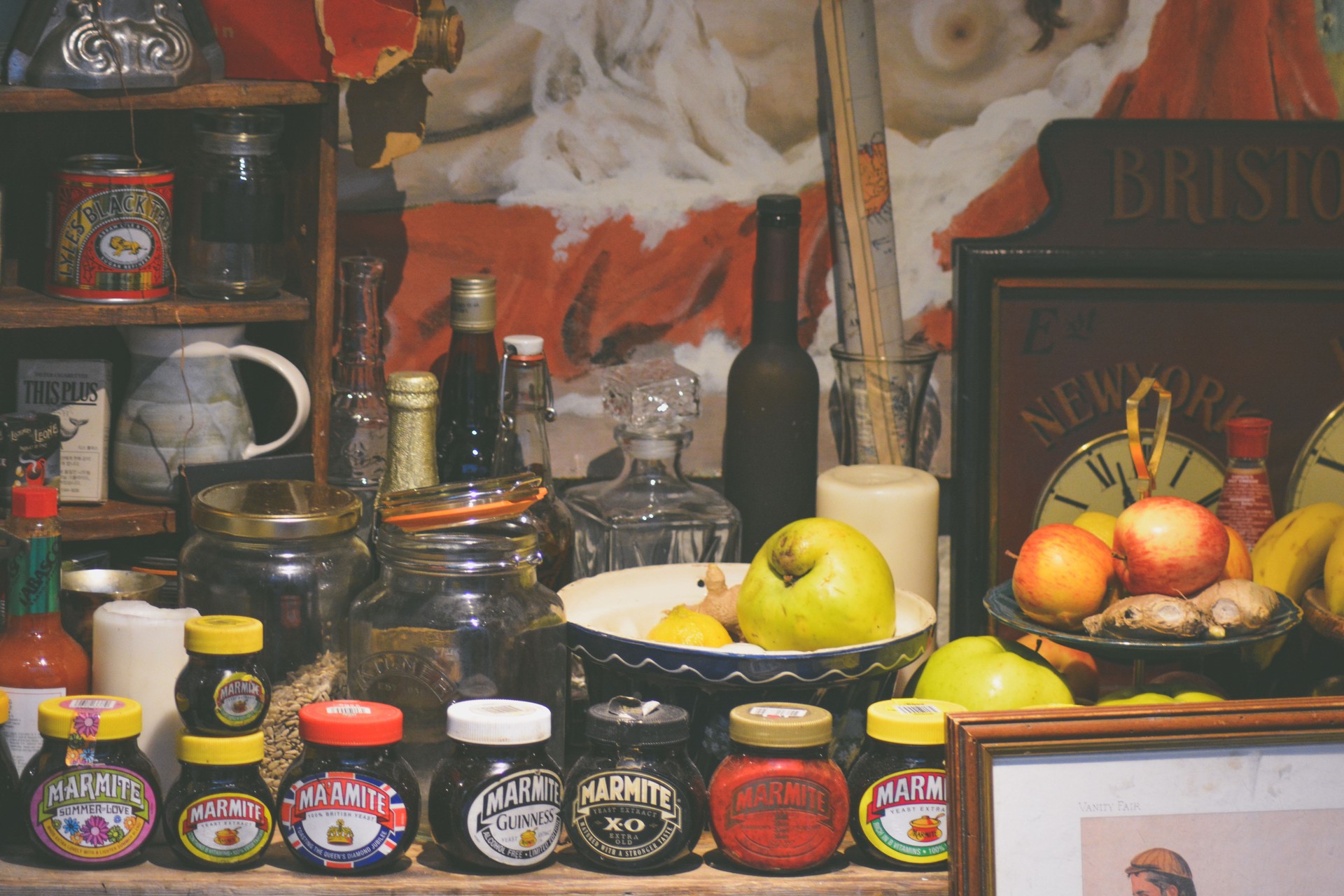 Source
Pork pies
If you've read the other two articles in this series, you'll know that we, in the UK, absolutely love our pies! Because of this, they're something that we'll indulge in not only during meals, but also between them. Pork pies are perhaps the most popular snack food along these lines: they're usually about the same size as a cupcake, and are stuffed with pig meat and congealed stock. Eat a couple cold on a summer's day, and you'll be tided over until your next meal.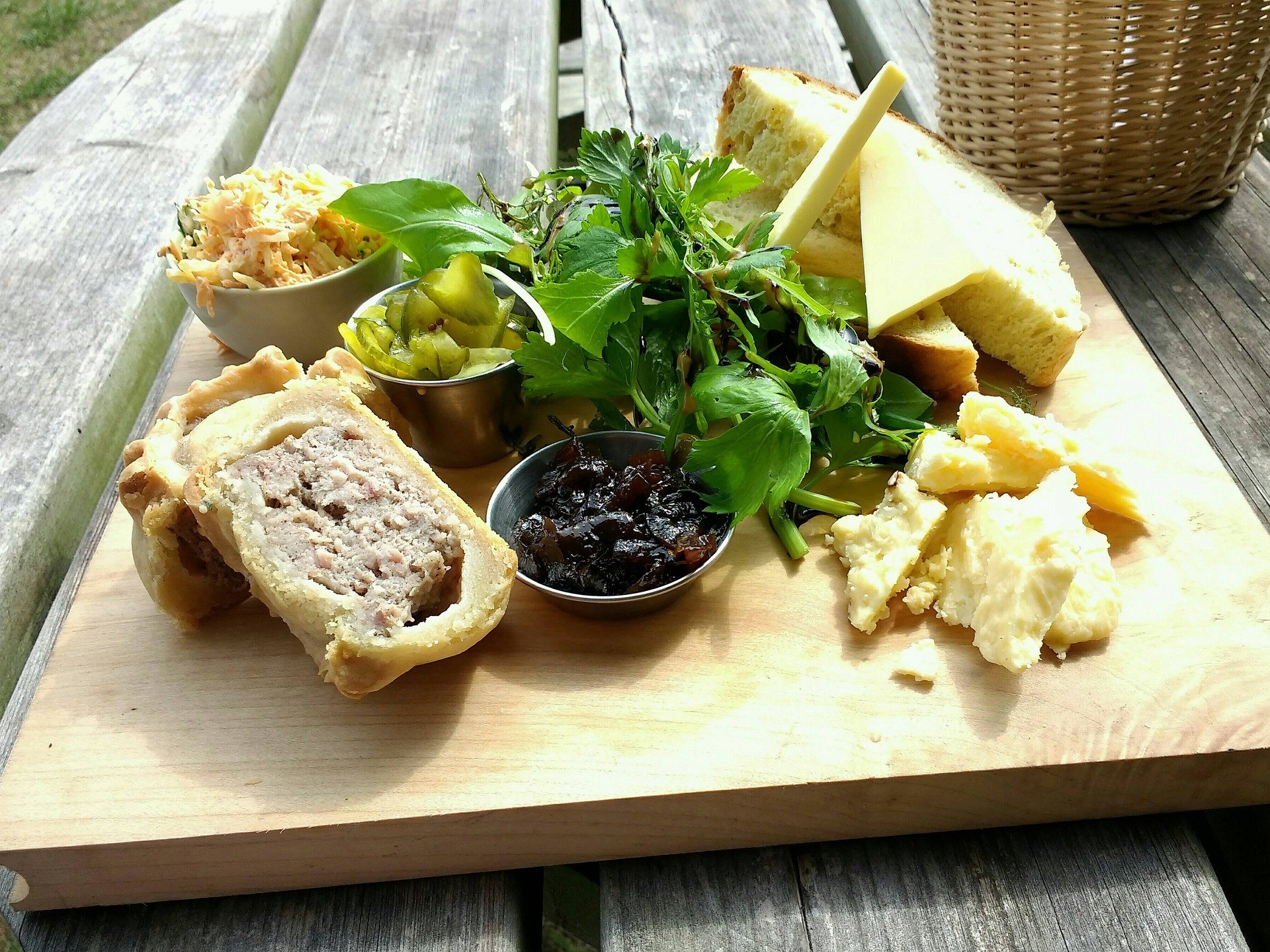 Source
Sausage rolls
Sausage rolls – pastries stuffed with sausage meat – are the kind of snack that can be both simple and gourmet. Indeed, while those you find in supermarkets tend to be fairly plain (although still usually delicious), those you order in cafés or restaurants will usually have been fancied up quite significantly, with ingredients like caramelised apple and tomato relish. Decide for yourself which kind you prefer, but make sure also to have a napkin on your lap while consuming them: they tend to shed a lot of crumbs!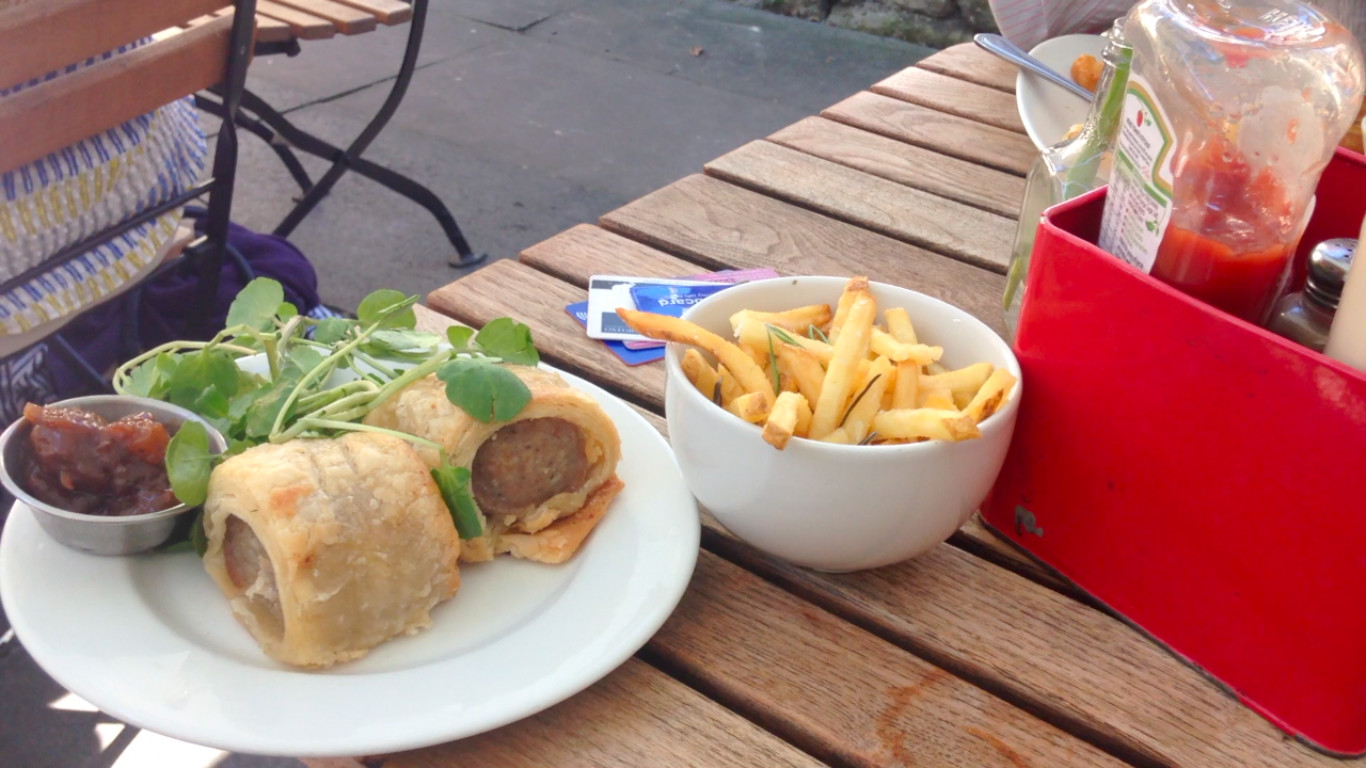 Scotch eggs
If there's one thing that no British child's birthday party is complete without, it's scotch eggs. These delicacies are gifts that keep on giving: as you bite down through the various layers, your taste buds will treated first to bread crumbs, then to sausage meat, and finally to a hard or soft boiled egg. Like sausage rolls, scotch eggs can also be served gourmet-style, so make sure to look out for them at food markets. (Those sold at Borough Market in London are particularly delicious! )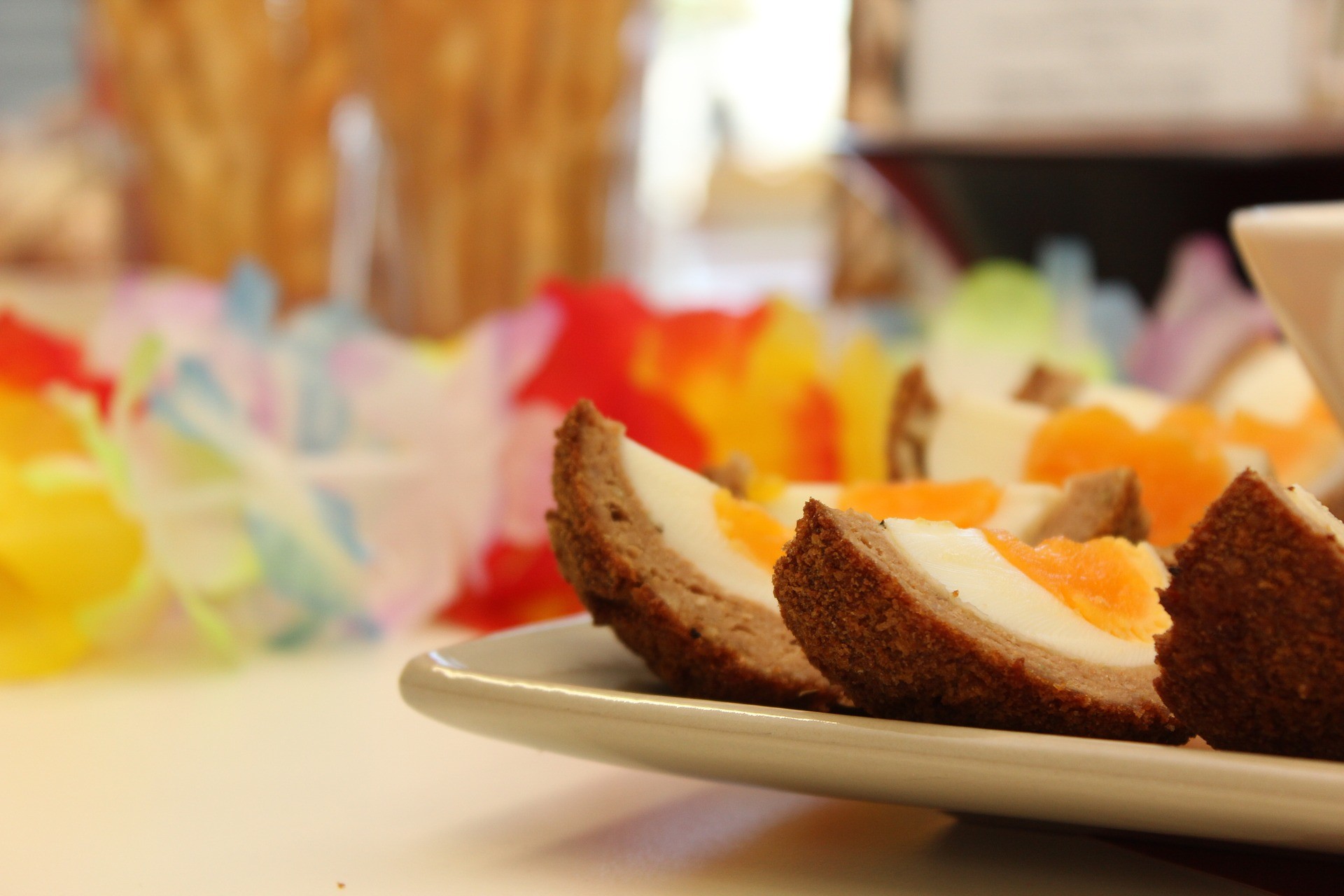 Source
Walkers crisps
Every country has their famous crisp manufacturer. In the USA, it's Lay's; in Italy, it's San Carlo; and in the UK, it's Walkers. From the simple ready salted and salt and vinegar, to the more quirky Worcester sauce and prawn cocktail, this brand has flavours to delight the most picky, but equally the most adventurous, crisp consumer. Grab yourself a couple of packs from any supermarket or corner shop, and see if they match up to the potato snacks you enjoy back in your home country!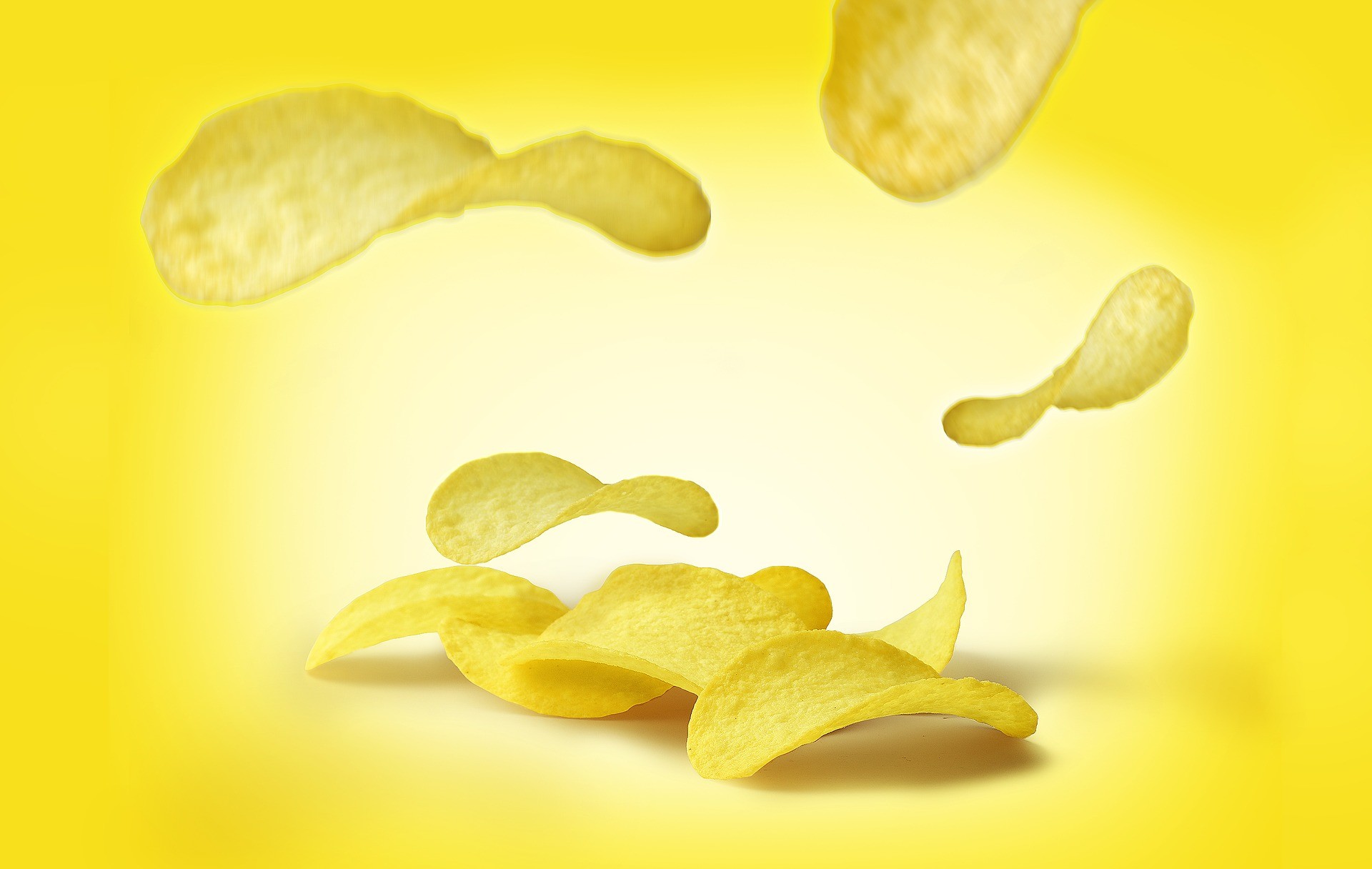 Source
Sweet snacks
Biscuits
Biscuits have got to be one of the most popular British snacks of all time. They're there for you, whether you need something to dunk into your mug of tea (yes, that stereotype is accurate), or just want a snack to quench your hunger with after a long day at work. Unlike cookies, they have a hard, crunchy consistency, and tend to be pretty dry. Want to know some of the UK's best-loved biscuits? Here are just a few:
Digestives (the chocolate ones are the easiest to find in supermarkets, but I personally prefer their caramel flavour)

Hobnobs (these oaty biscuits come plain, or with a chocolate topping)

Jammy Dodgers (plain biscuits filled with strawberry jam:very moreish! )

Party Rings (doughnut-shaped biscuits topped with coloured icing: a classic party food)

Custard creams (two plain biscuits with a hard custard filling sandwiched between them)

Bourbon biscuits (like custard creams but chocolate-flavoured)

Shortbread (thick, buttery biscuits: an iconic British treat)

Viennese whirls (despite their name, these whirl-shaped biscuits did, in fact, originate in the UK)

Maryland Cookies (crunchy chocolate chip biscuits: again, British despite the misleading name)

Ginger snaps (yummy, ginger-flavoured treats)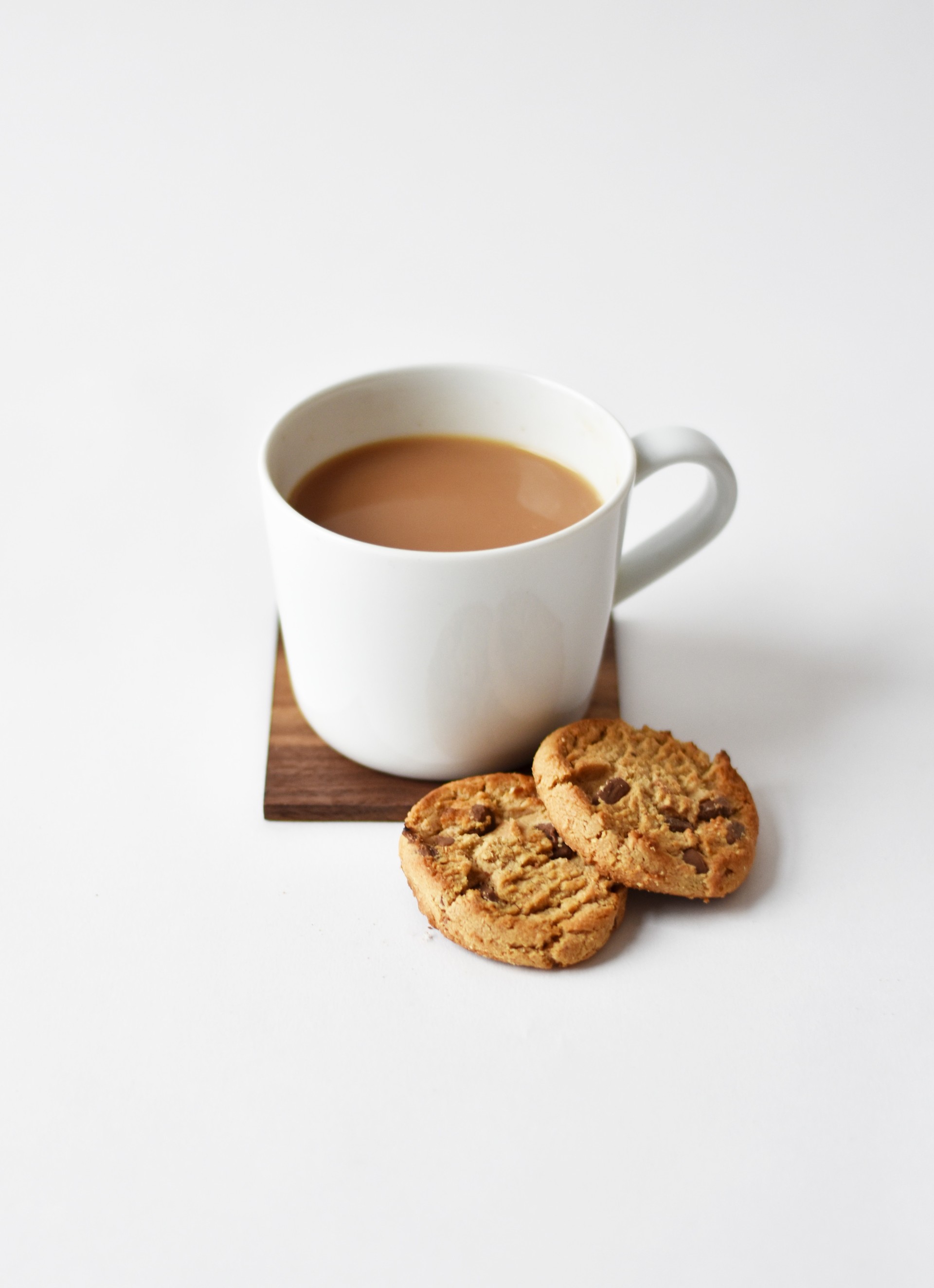 Source
Chocolate
There's nothing like a slab of chocolate to satisfy those mid-afternoon cravings! Below are some of the most popular types, all of which you'll find on the shelves of any UK supermarket.
Cadbury's chocolate bars (they have flavours ranging from fruit and nut, to Oreo, to Turkish delight)

Flakes (classic crumbly chocolate bars, that can be eaten plain or served atop ice cream cones)

Crunchies (chocolate bars filled with honeycomb: my personal favourite! )

Minstrels (disc-shaped chocolates, with a crunchy outer layer: a great cinema snack)

Maltesers (honeycomb spheres coated in milk chocolate)

Aero Mint (chocolate bars with bubbly, minty centres)

After Eights (slightly more sophisticated chocolates, filled with mint cream)

Bounty bars (chocolate bars filled with coconut flakes: an acquired taste, to say the least! )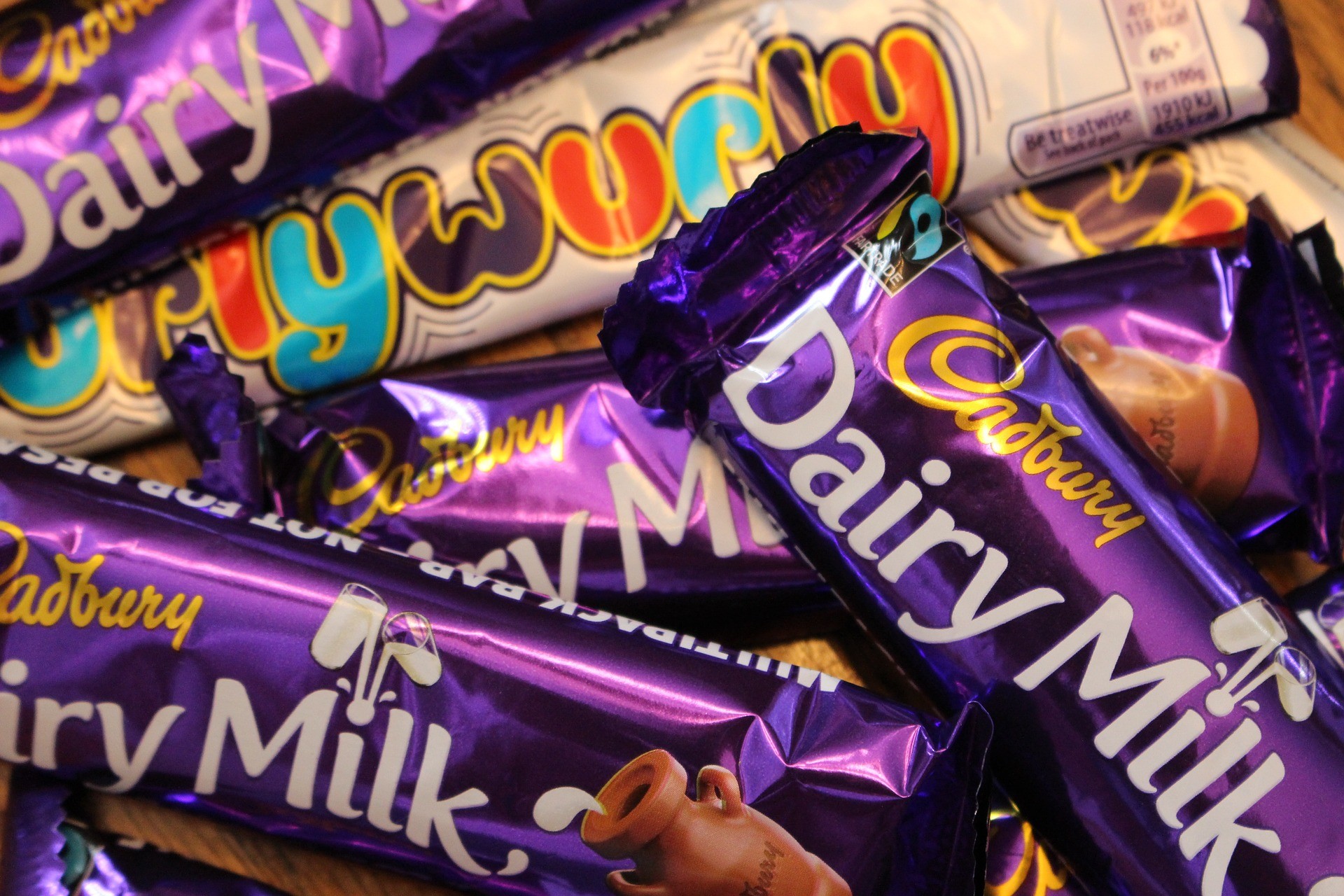 Source
Flapjacks
Flapjacks – oat bars, stuck together with butter and gooey syrup – are so delicious that even just writing about them makes me want to go out and buy some. (Not sure how easy that would be in Turkey, however…) They can be, and usually are, eaten plain, but if you're feeling a little more adventurous, you can also buy them topped with chocolate, or stuffed with dried fruits (dates, raisins, cranberries, etc. ).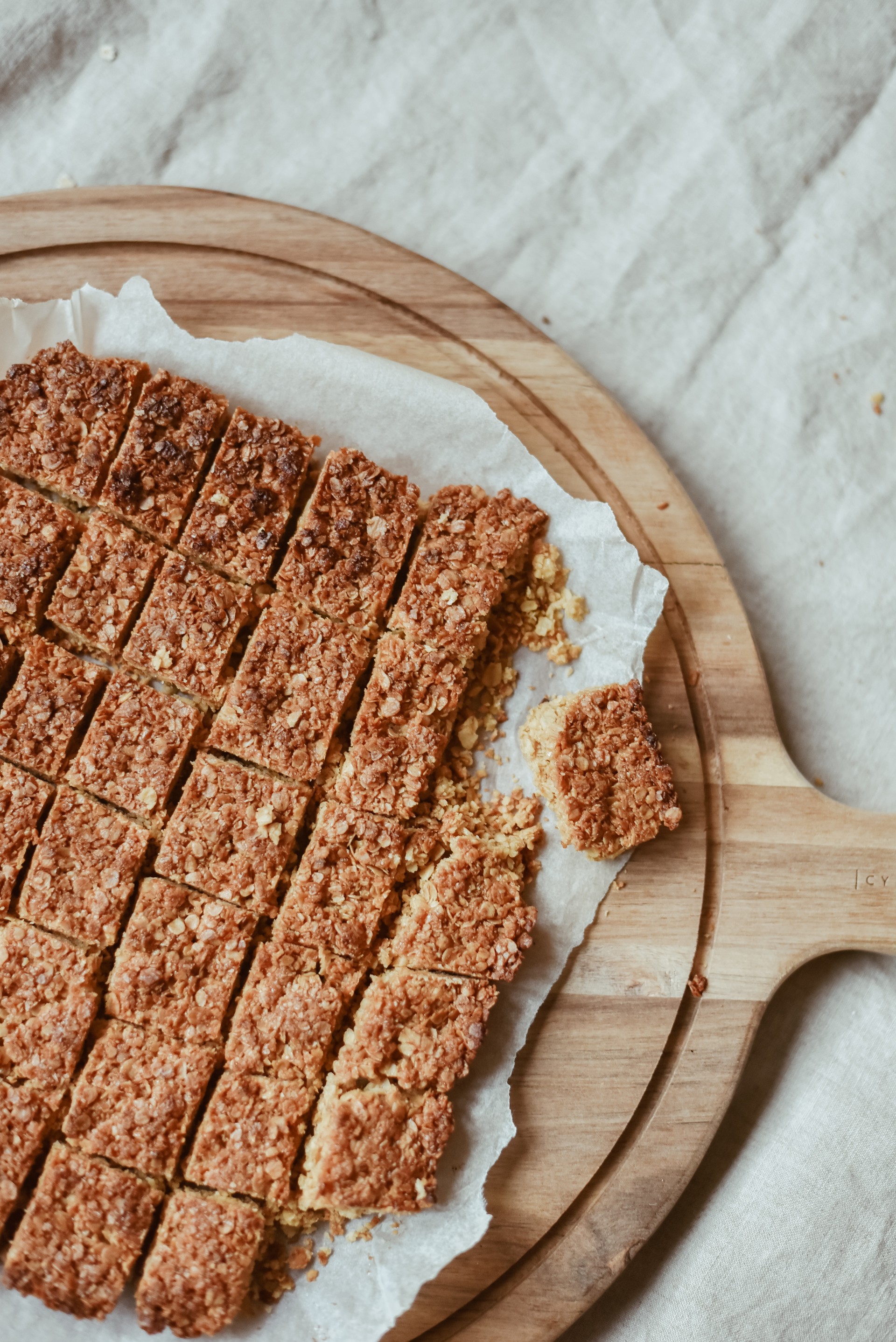 Source
Fudge
If you're in search of an edible treat to take home to friends and family, fudge is a fantastic option. This melt-in-the-mouth delicacy – made from sugar, milk, and butter – is available in all gift shops across the country, and comes in loads of different flavours. It can get a bit sickly if you eat too much in one go, so try to pace yourself, or, at they very least, get yourself a glass of water to accompany it!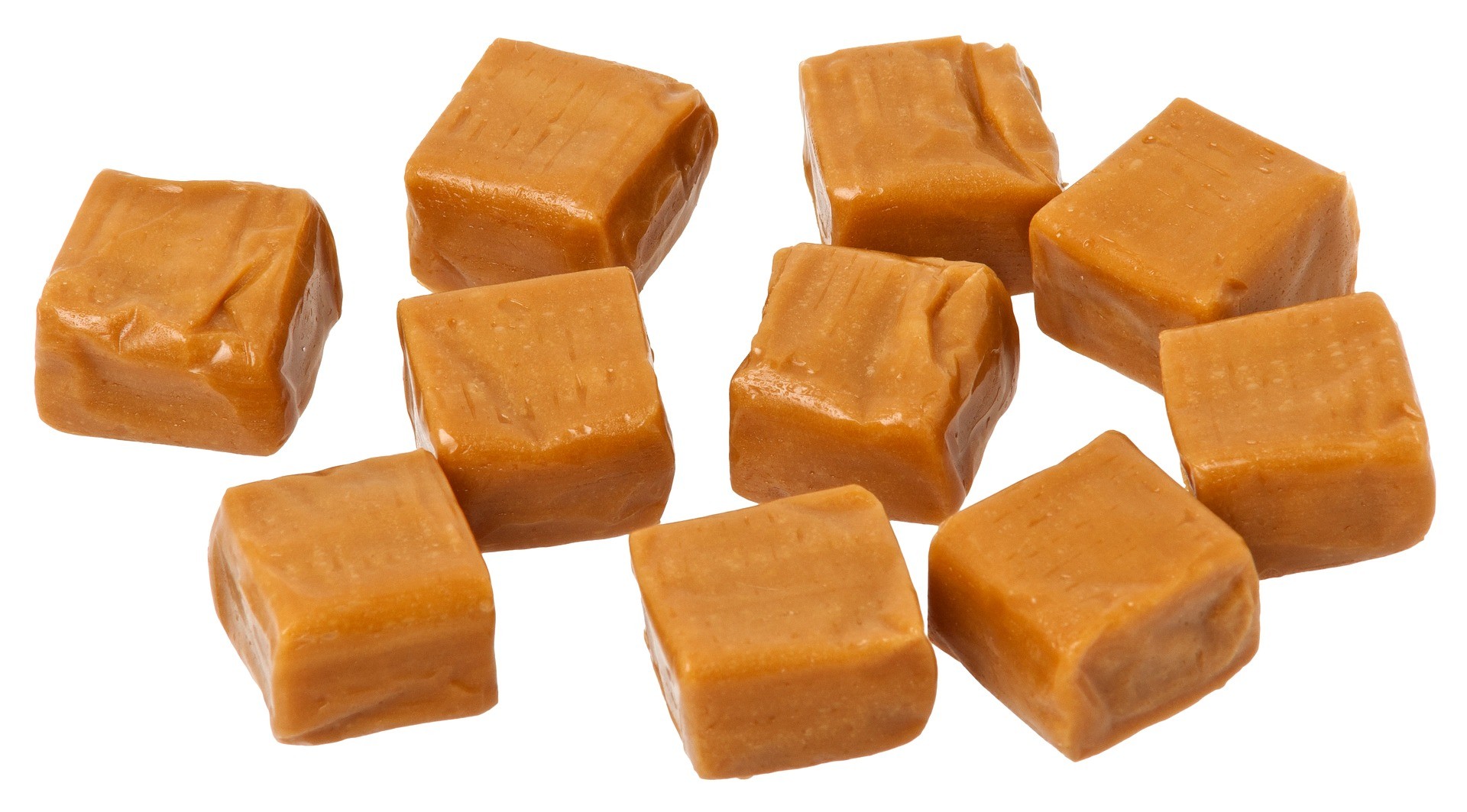 Source
Fruit Winders
Another lunchbox classic: Fruit Winders are gummy, fruity ribbons, stuck to comic strips, and rolled into spirals. They're not as healthy as they might sound, but they're certainly delicious, and great fun for children to unwind. Classic flavours include strawberry and blackcurrant, and strawberry and apple.
Ice lollies
Whenever it's hot in the UK – and believe me, our temperature standards are pretty low! – you'll be sure to hear the chimes of ice cream vans, driving along residential streets. Each one will be stocked with all the country's most popular lollies, some of which include:
Twisters (spiral-shaped strawberry, lemon, and pineapple ice lollies: my go-to)

Flake 99s (vanilla ice cream cones, topped with Flake bars: sadly no longer just 99p)

Fabs (strawberry and vanilla ice lollies, with one third covered in chocolate and sprinkles)

Calippo ice lollies (frozen fruit-flavoured treats that have to be melted and pushed out of their container)

Solero ice lollies (vanilla ice lollies, with a tropical-flavoured outer layer)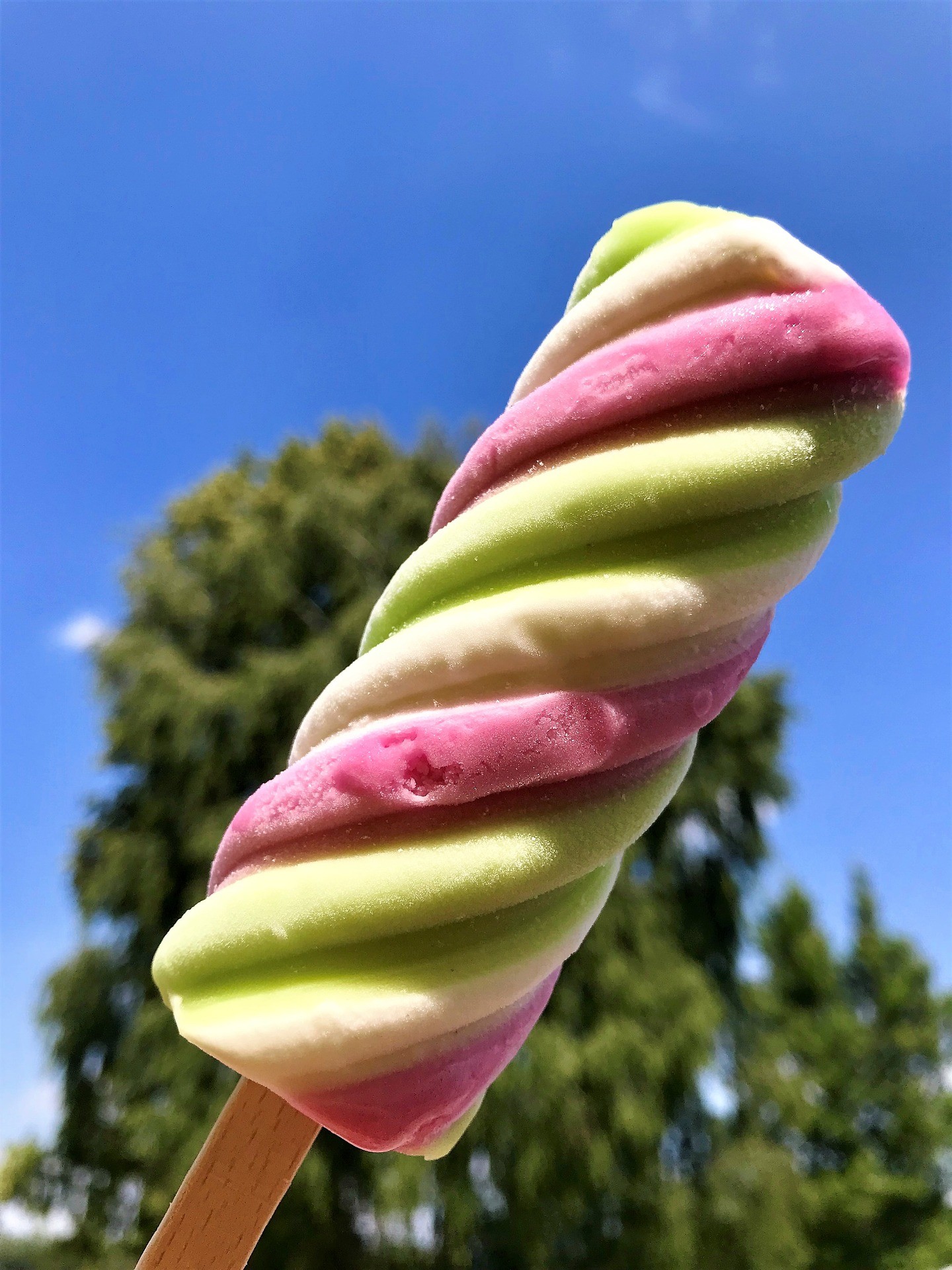 Source
Jaffa Cakes
The Jaffa Cake is a delicacy that has divided the nation. Indeed, while we all love these sponge cakes – which are topped with orange jelly discs and chocolate – we simply cannot agree on whether they're cakes or biscuits. I personally think they fit into the latter category – indeed, they're too flat to be classed as cakes – but I'm sure some British readers out there will think I'm crazy. Buy a pack, and decide for yourself!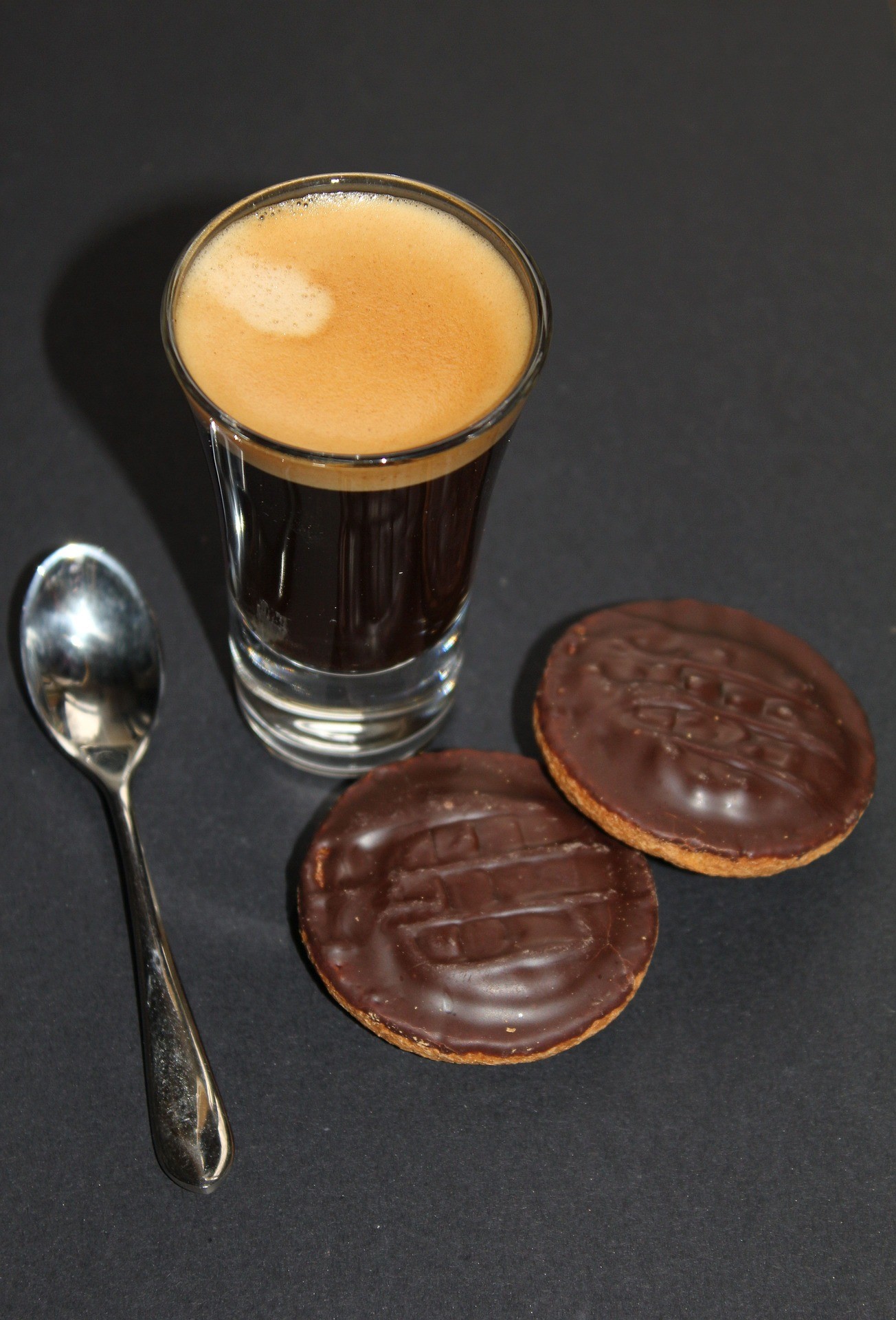 Source
Scones
If you're planning to treat yourself to some afternoon tea while in the UK, make sure that scones are featured on the menu. These roll-like cakes can be sweet or savoury, but most often, they're enjoyed with copious amount of clotted cream and strawberry jam. Want to try the best of the best? Head down to a tea room in either Devon or Cornwall!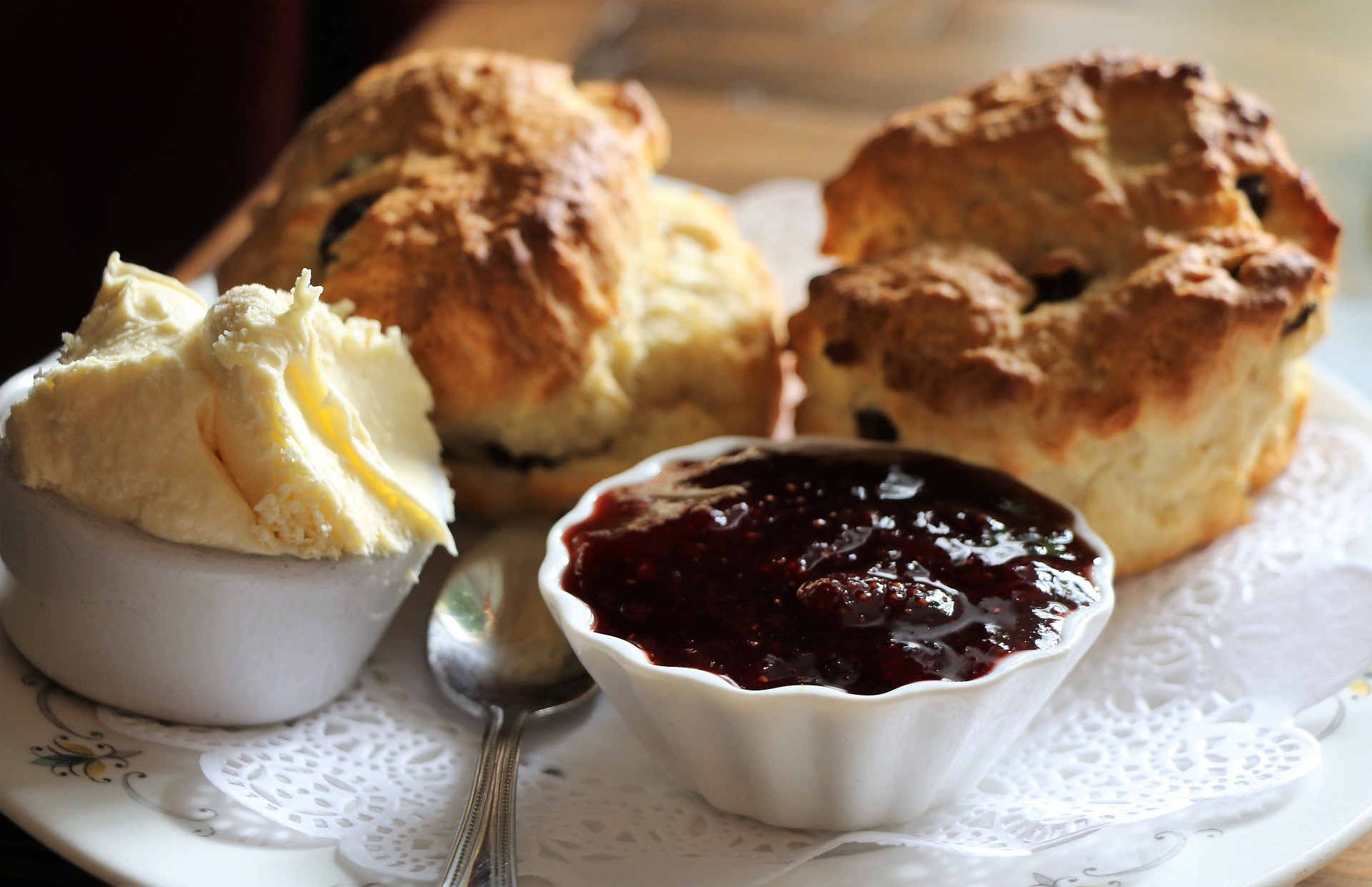 Source
Sweets
My dentist would no doubt be horrified to learn about my candy consuming habits, but I'm afraid that at this point, there's no turning back! Some of the nation's favourite sweet treats include:
Haribo Tangfastics (gummy Haribo sweets, coated in fizzy sugar)

Rhubarb and custard boiled sweets (available in all traditional sweet shops)

Jelly babies (jammy, gingerbread man shaped sweets, covered in icing sugar)

Liquorice Allsorts (I personally hate liquorice, but if you're a fan, you'll love these)

Randoms (gummy, mostly fruit-flavoured sweets)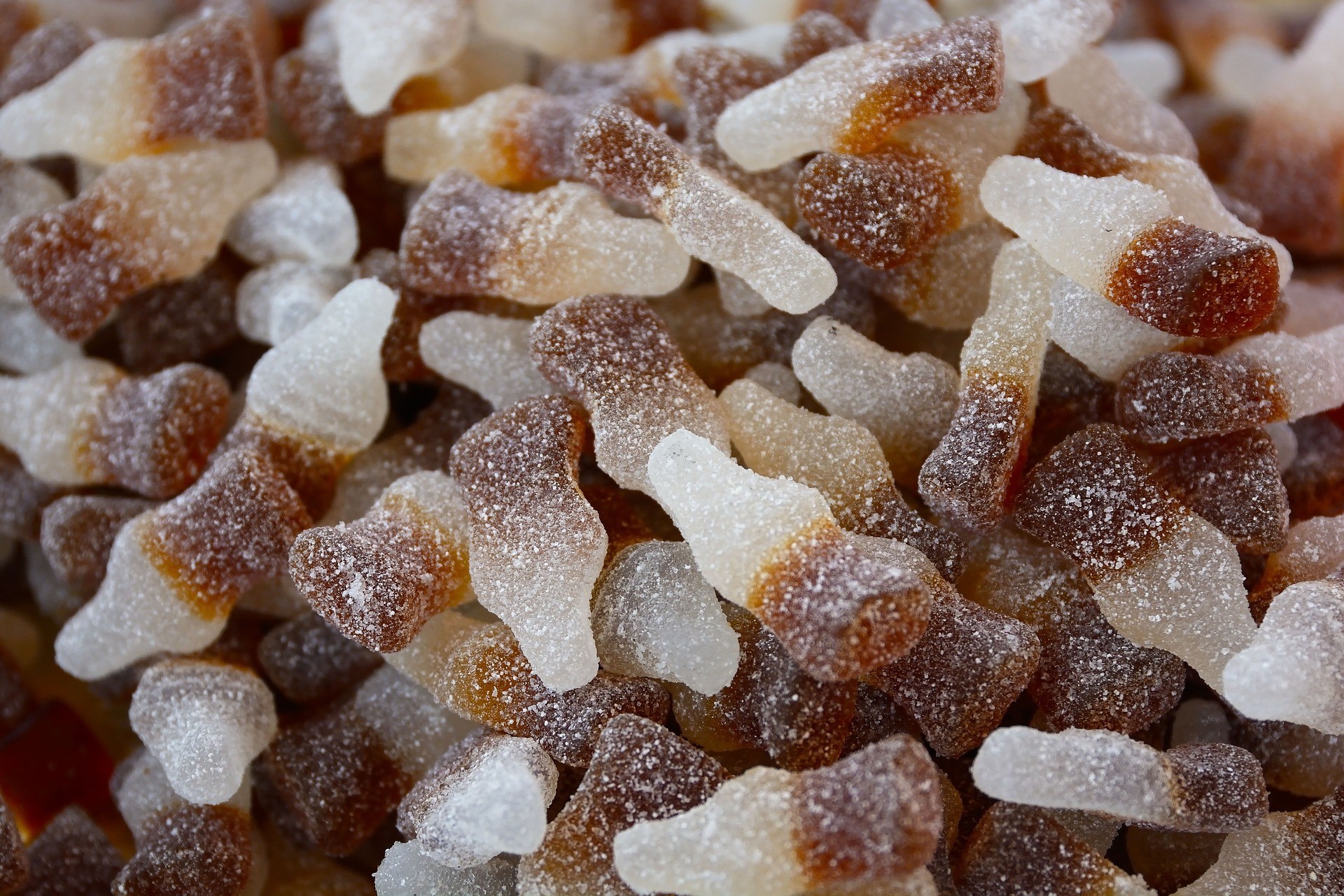 Source
Tunnock's Teacakes
Last but not least, we have Tunnock's Teacakes: shortbread biscuits topped with marshmallow fluff, and coated in milk chocolate. These can be bought in six-packs from any UK supermarkets, although if you're anything like me, you'll get through all of them in a day, and will have to come back for more! Super tasty, super delicious, and super popular among us Brits!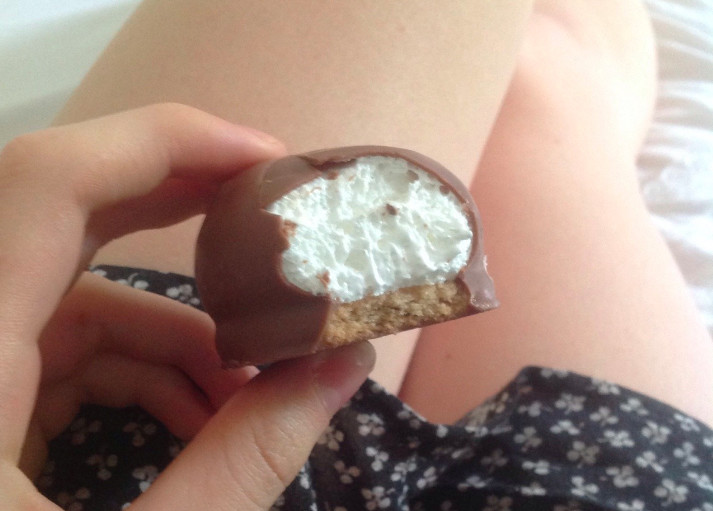 Get snacking!
So there we have it: twenty British snacks that you need to try! My stomach has been rumbling non-stop since I began writing this list, so I'm off out now to remedy the situation. I hope you've enjoyed reading about the various delicacies my country has to offer, and have been tempted to try some of them for yourself. They won't all be to your taste, but I'm sure at least one will have you raving to your friends back home.
Speaking of which, I've got some praises to heap on Turkey, so stay tuned for updates on my solo trip, coming very soon! In the meantime, have a wonderful afternoon, and may the snack gods be ever in your favour!
---
Photo gallery
---
---
Content available in other languages
Want to have your own Erasmus blog?
If you are experiencing living abroad, you're an avid traveller or want to promote the city where you live... create your own blog and share your adventures!
I want to create my Erasmus blog! →