5 markets in London that you need to check out
London is a city that's constantly changing. Take the place a decade ago: the population was smaller, the skyline was barer, and the boroughs that are currently all the rage were virtually unheard of. In fact, with ever more people flocking from across the world to visit the metropolis, it's hard to find any street, landmark, or even corner shop that remains entirely untouched by the passage of time.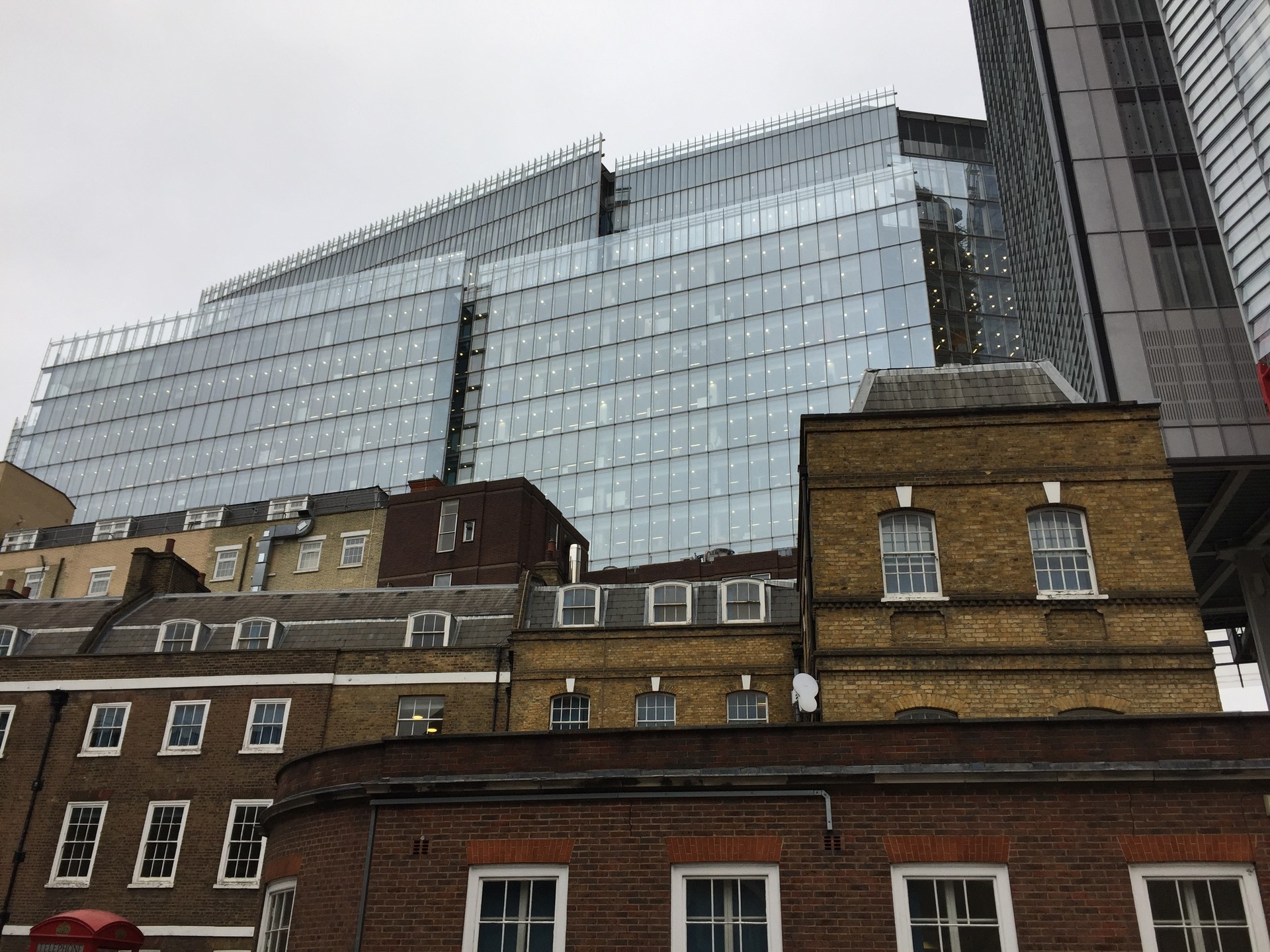 Each of London's markets can, in a sense, be seen as a barometer of social change: after all, new vendors are breaking into the scene each week, and even the long-established companies are making continuous alterations, in order to keep up with the latest trends. As a result, even the most loyal customers never know quite what to expect. Today – to give you an idea of the variety that our capital has to offer – I'm going to be going through five of my favourite trading spots across the city. Whether you're a foodie or a fashionista, I promise that there'll be something on this list for you!
Borough Market
Whenever I'm in London – whether that be to visit relatives, do some sightseeing, or just go on a good old shopping spree – I always make sure to have at least one meal in Borough Market. Open Monday to Saturday each week, this spot is any gastronome's dream, with traders offering everything from salt-cured olives, to truffle-infused brie. I've visited the place a number of times now and, since I always make an effort to try something new, I have quite a few stalls to recommend to you. They are as follows:
Fish! Borough Market (their fish finger butties are second to none! )
Scotchtails (head here for gourmet scotch eggs: a British classic! )
Richard Haward's Oysters (the best oysters in London are served here, and they're very reasonably priced)
Tartufaia (truffle lovers: this is the place for you – not only do all products feature this ingredient, but you'll also be able to try as many free samples as you like before making your purchase)
Rabot 1745 (order a salted caramel hot chocolate here – you won't regret it! )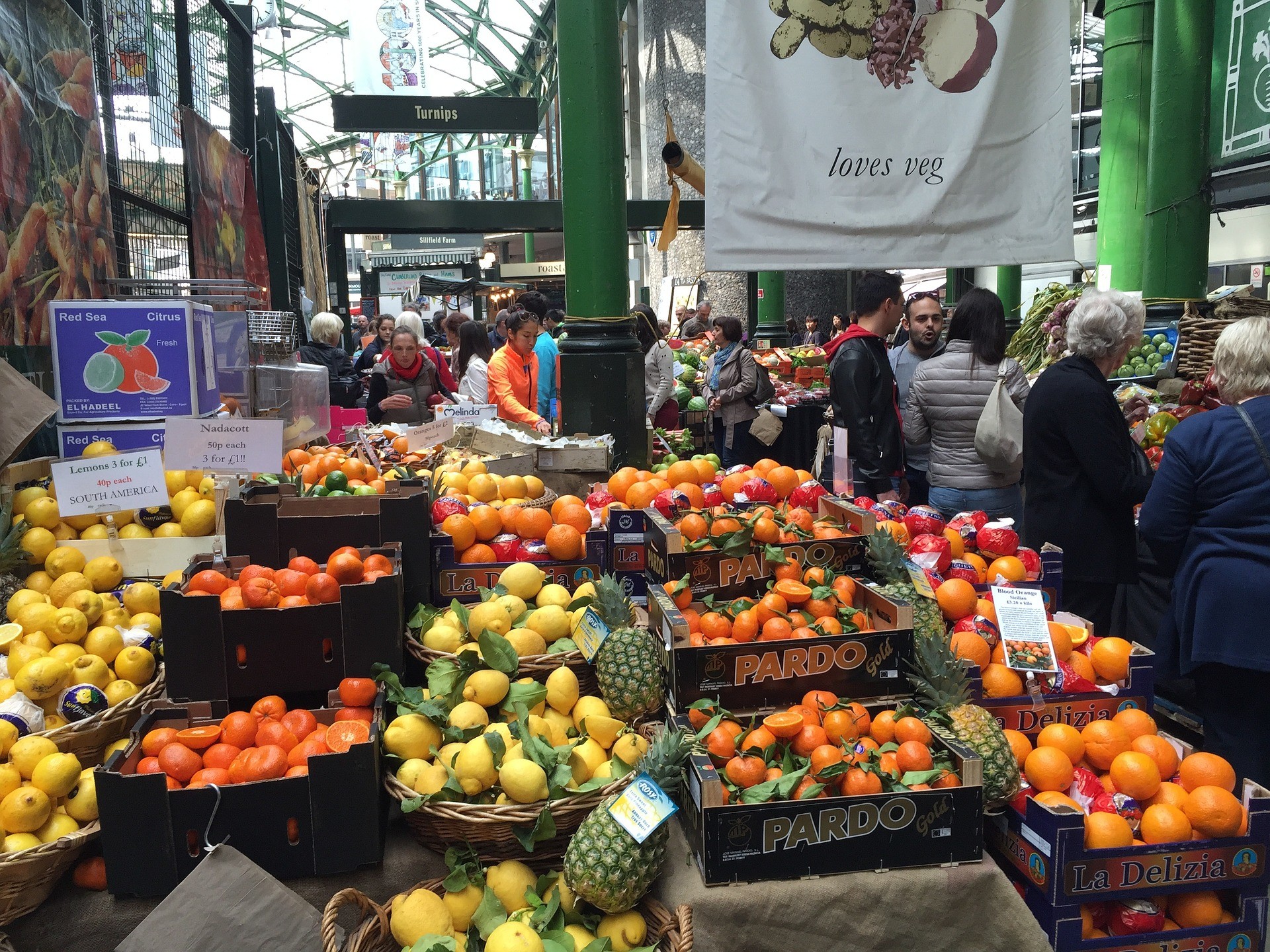 Once you've got your refreshments, either perch at a table next to one of the stalls, bag a place on the wooden steps by the Winchester Walk entrance, or head outside and find a spot with views of Southwark Cathedral and/or the Shard.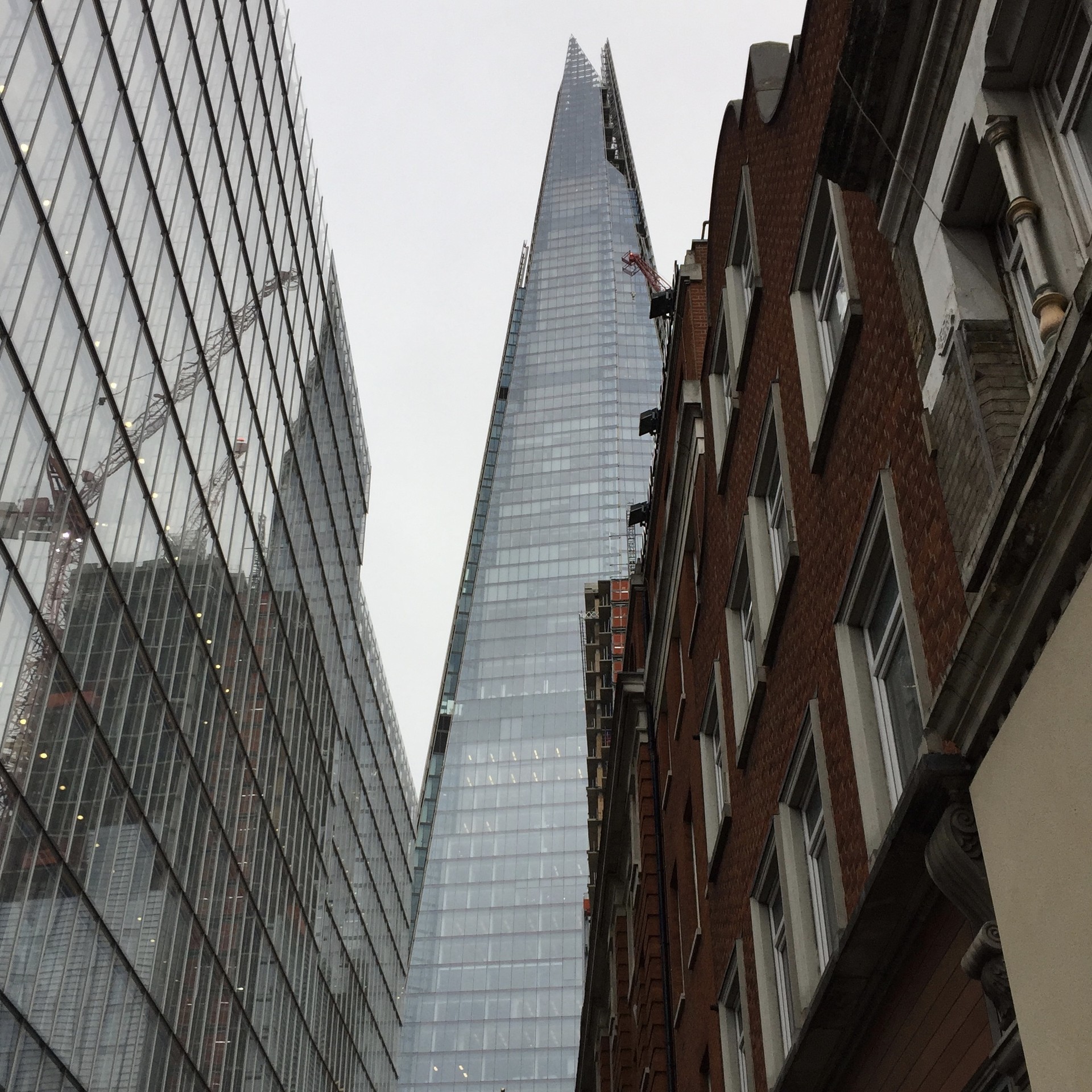 Brick Lane Sunday Market
The Brick Lane Sunday Market is an event that I've only got round to check out once or twice, but if you're looking for chilled, laid-back vibes, this is definitely the place for you! Head along the bustling street – stop to listen to live music performances as you go – and treat yourself to anything, from a freshly-squeezed orange juice to a new vintage jacket. While you're there, be sure also to pop into the Backyard Market, where you'll find all sorts of hand-crafted art, jewellery, and homeware items to take home to friends and family!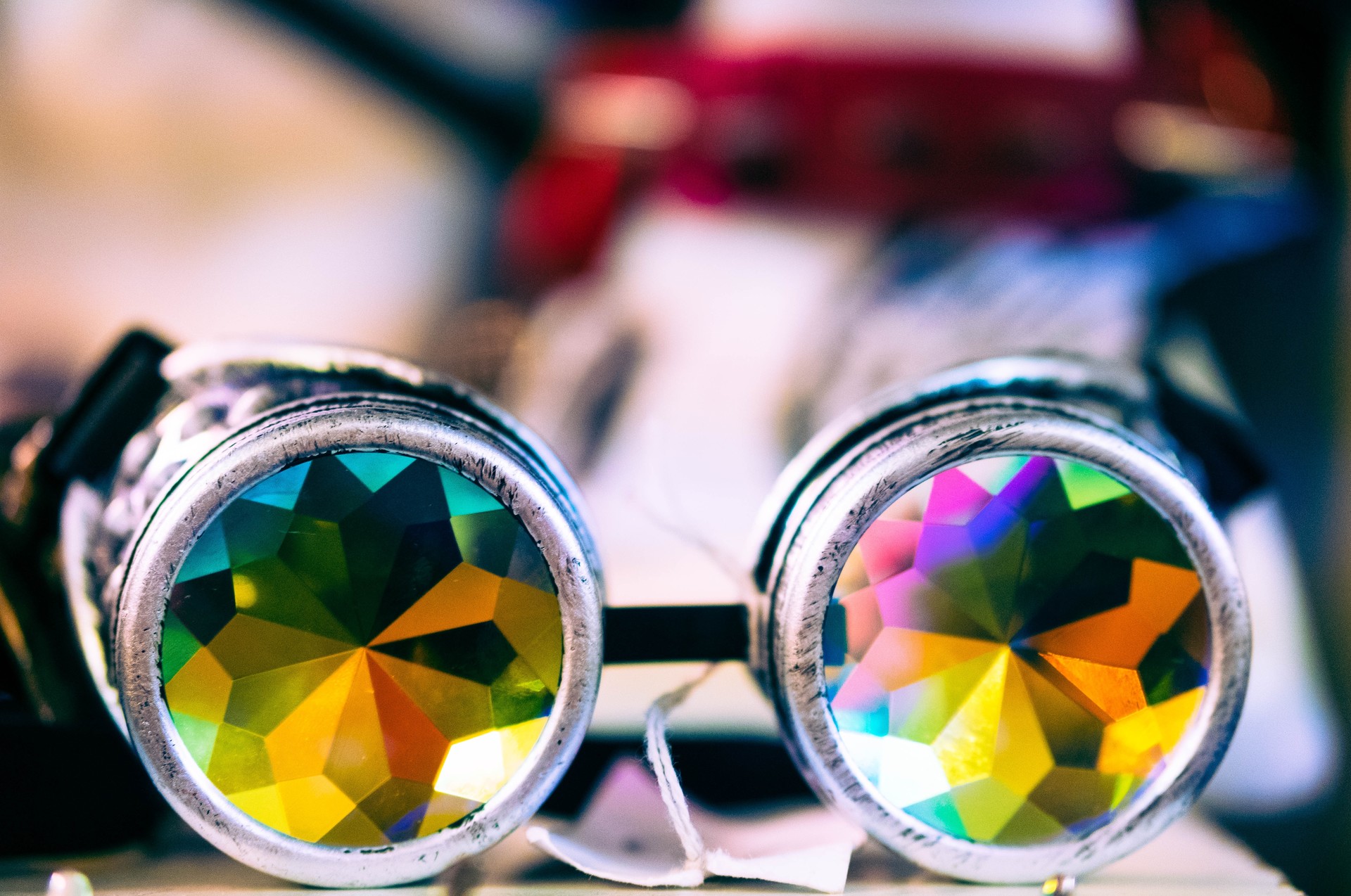 Camden Market
Looking to spice up your wardrobe with some "alternative" pieces? Get yourself down to Camden Market, open seven days a week. Here, you'll not only find all the wavey garms you could possibly dream of, but also you'll be able to get your hands on loads of antiques, accessories, and records. Again, I don't know Camden Market as well as I'd like to, but there are a few companies whose shops and stands I remember well:
Everything 5 Pounds (because who doesn't love a bargain, when shopping for vintage clothes?! )
Koko Art (here, you'll find all sorts of fabulous hand-painted shoes)
Turkish Delight (the lamps sold here are pretty pricey, but it's still worth popping into the shop, just to appreciate the interior design of the place! )
Secondhand Books (for all my fellow book worms out there! )
Chain Reaction (the place to head if you're looking for novelty gifts for your nearest and dearest)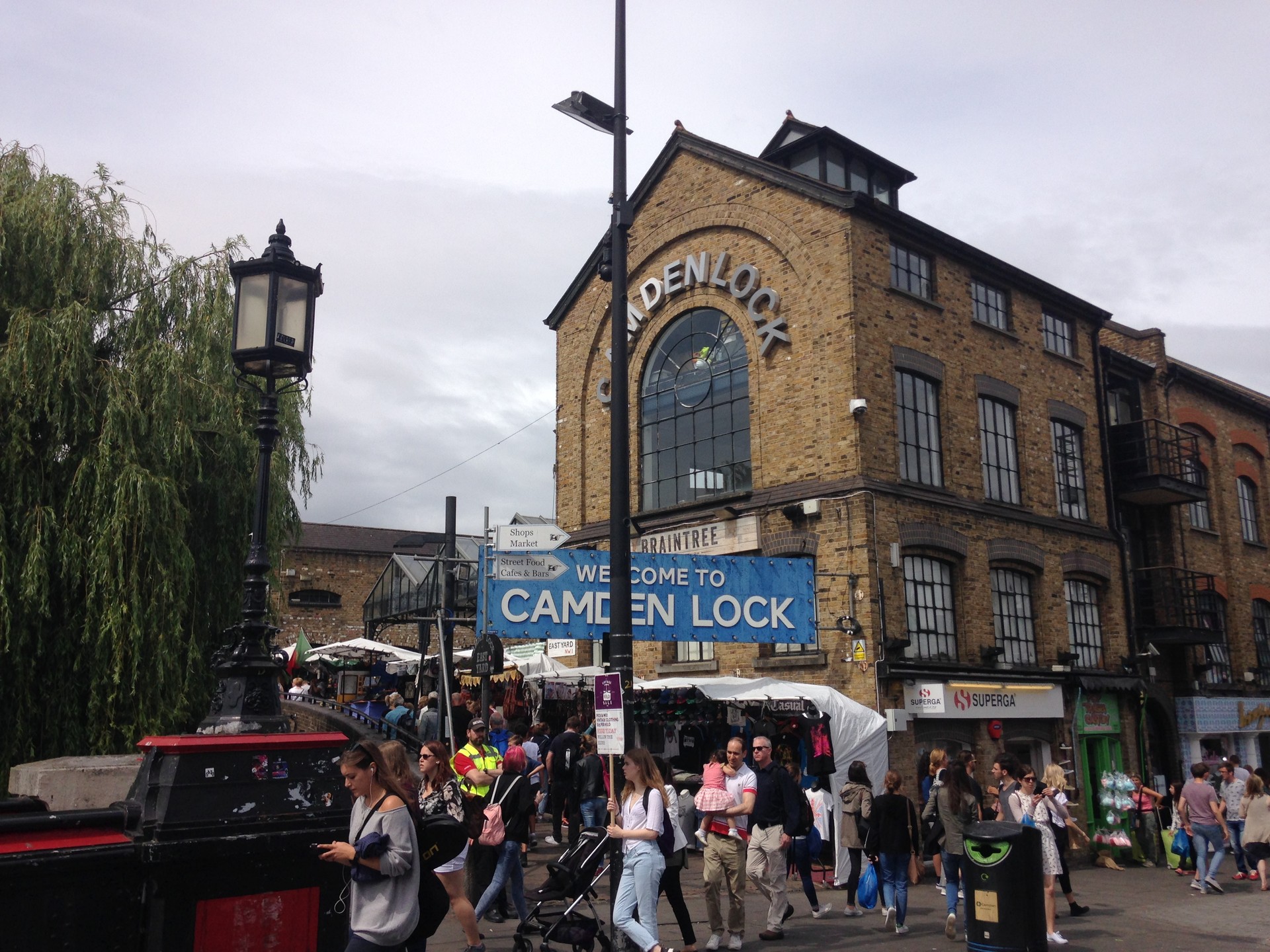 And that's not all: also dotted around the place are hundreds of food stalls, where you'll find meals that will delight your taste buds, whether you're a meat lover, or a hardcore vegan. When you've polished off your lunch, and shopped to your heart's content, make sure to do a quick tour of the rest of Camden Town. It's a delightfully quirky area, with a surprise waiting for you around every corner!
Covent Garden
From edgy to elegant, next on the list is the delightful Covent Garden. Once a fruit and vegetable market, it's now more like a bougie shopping centre, with classy boutiques lining all the streets in the vicinity. In the central market hall, itself, be sure to pop you head around the doors of:
The Moomin Shop (if you're a Tove Jansson fan, you'll love this place! )
Ben's Cookies (there really is no better place in London to find freshly-baked cookies)
Pylones (for all the most vibrant homewares and accessories! )
Venchi Chocolate and Gelato (they do the most amazing – if a little pricey – ice creams and chocolate boxes)
West Piazza (not a shop, but if you like watching street performers, you've got to check this square out)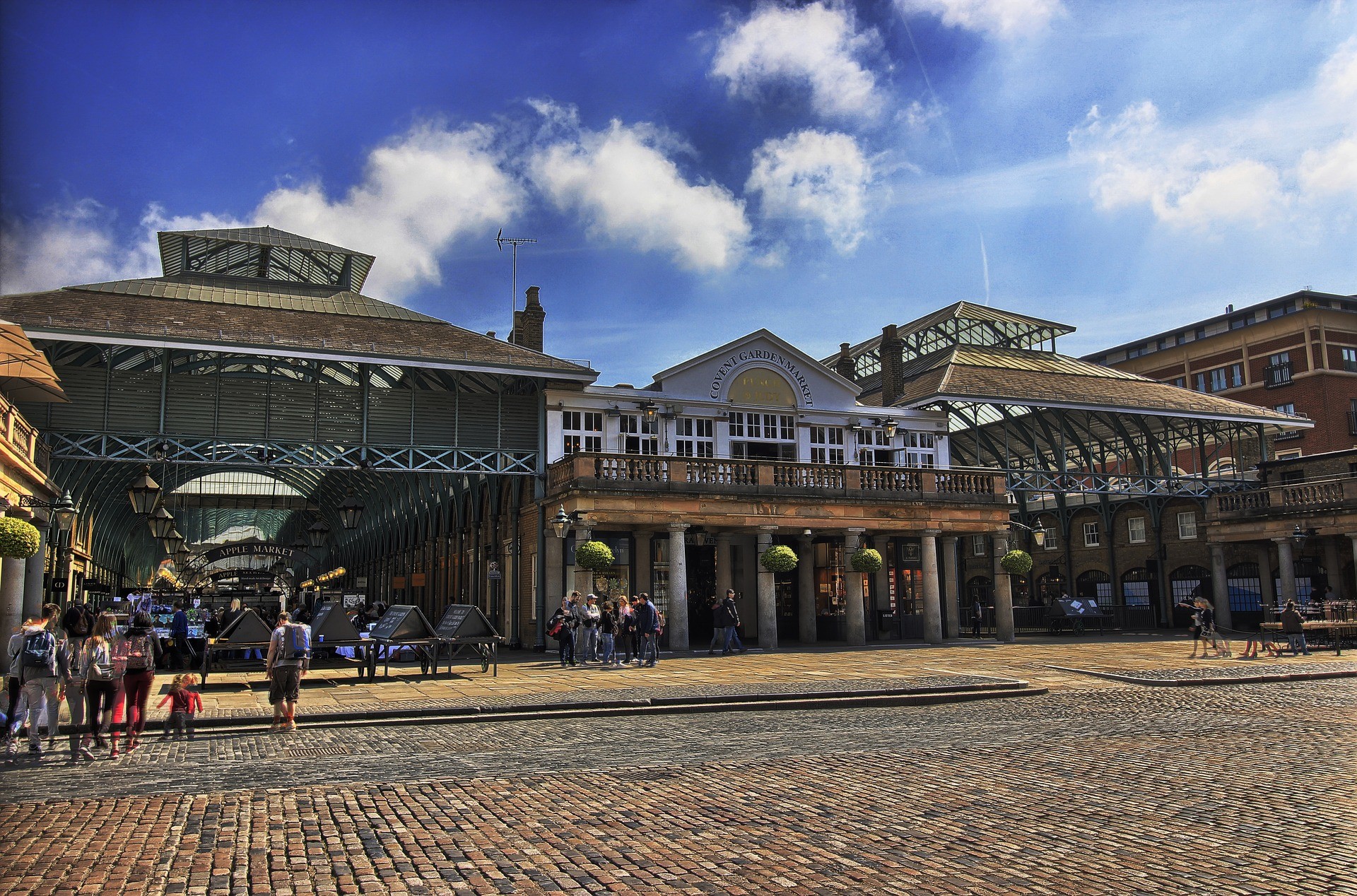 Still can't get enough of the place? Check out some of the other retail areas nearby:
Jubilee Market (here, you'll meet everyone from craftsmen to fortune tellers)
Neal's Yard (don't miss Neal's Yard Remedies, a fascinating organic health and beauty chain)
St Martin's Courtyard (a gorgeous open-air shopping zone, with all sorts of boutiques and restaurants to tempt you)
Finally, be sure to check out the London Transport Museum (free for under-18s) and the Royal Opera House (a gorgeous theatre, where countless music and ballet productions are put on each year)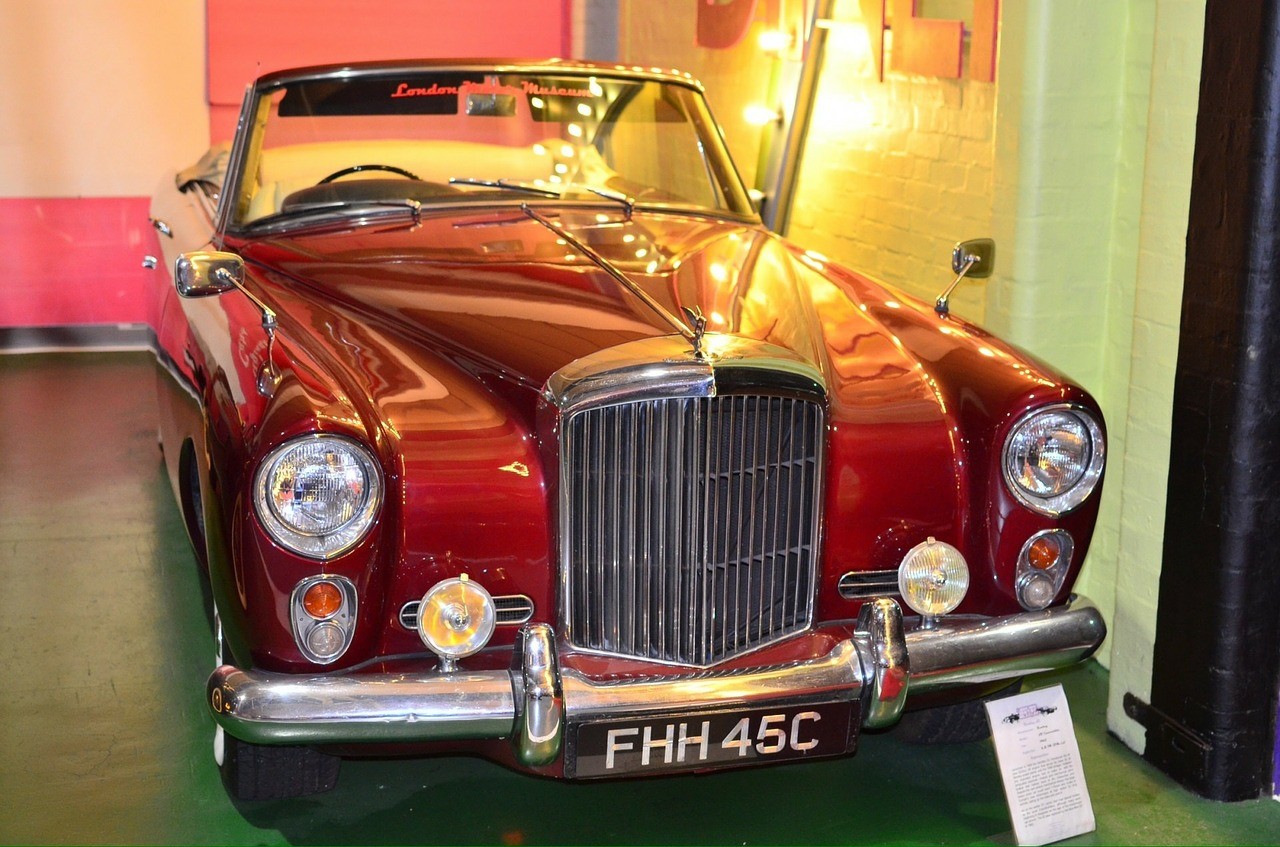 Greenwich Market
Last but not least, you cannot visit London without stopping off to peruse the stalls of Greenwich Market. Crafts lovers: this is just the place for you, with everything on offer from dinky crocheted ornaments, to shabby garden chairs. While you're here, be sure also to indulge in some market food (it's best to rock up on a Saturday or Sunday, when the greatest number of stalls will be set up). My top picks include Victus and Bibo, with their scrumptious halloumi fries, and Panzerotto, with their traditional Pugliese pizza pockets!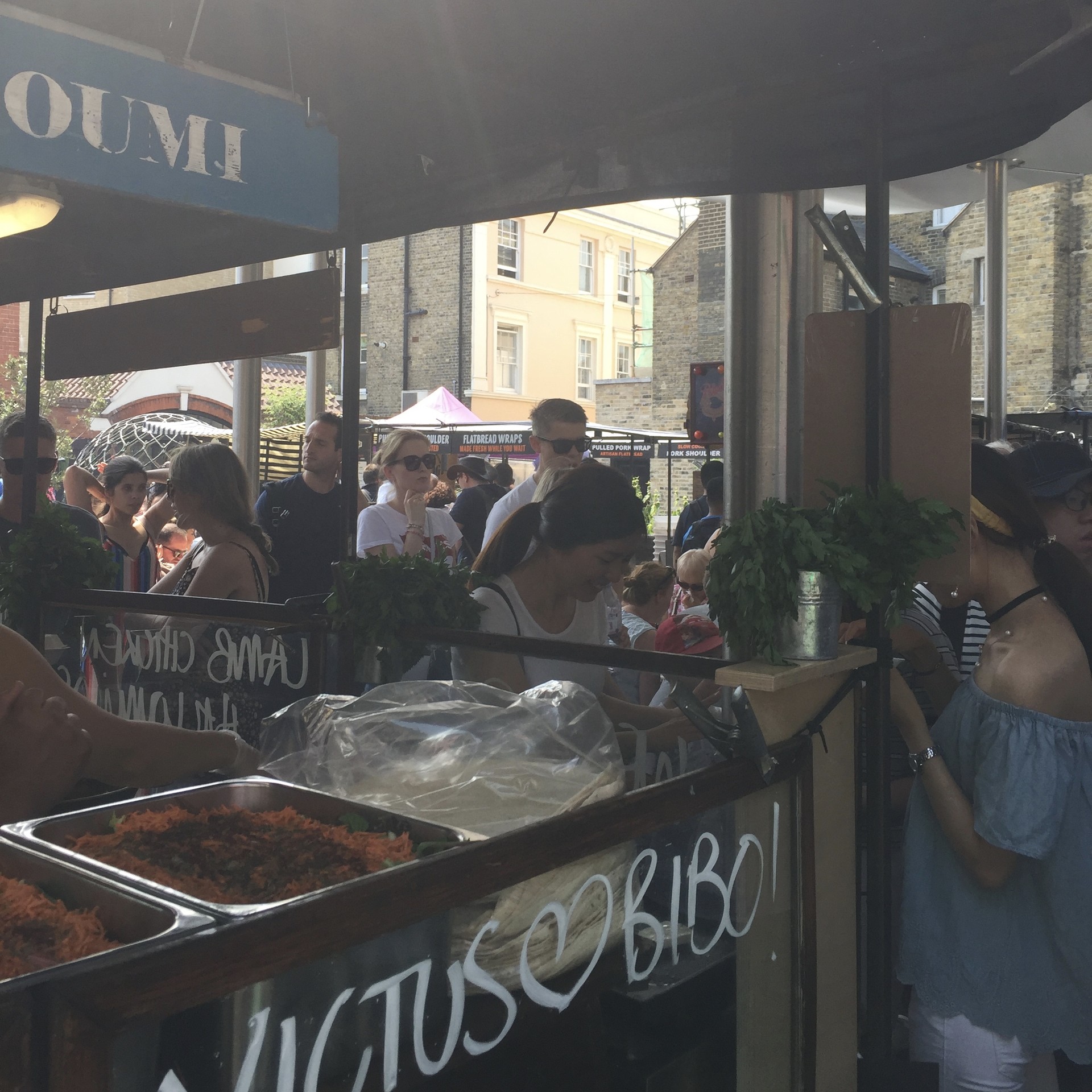 Happy haggling!
So there we have it: my five favourite markets in London! This list is by no means exhaustive, but if you only have time to check out a couple of the city's retail spots, these are definitely all great places to start. Give your inner shopaholic the indulgence he or she deserves (not to mention your inner foodie! ), and grab yourself loads of great bargains. Bon appétit, and happy haggling!
---
Photo gallery
---
---
Content available in other languages
Want to have your own Erasmus blog?
If you are experiencing living abroad, you're an avid traveller or want to promote the city where you live... create your own blog and share your adventures!
I want to create my Erasmus blog! →