A guide to making some fresh and easy summer recipes during your Erasmus
Enjoy the best summer recipes with this mouth-watering collection! Fresh food is always best to combat the heat. Knowing this, we have collated for you the easiest and most refreshing recipes to make this summer.
Were you thinking of organising a dinner or do you want to make something which everybody will love? So many summer cooking recipes that you don't know where to start? In any case, this guide will come as a god send as you will find a great variety of dishes and recipes for the summer which are easy to make and which will surprise your guests. You will leave them gob smacked!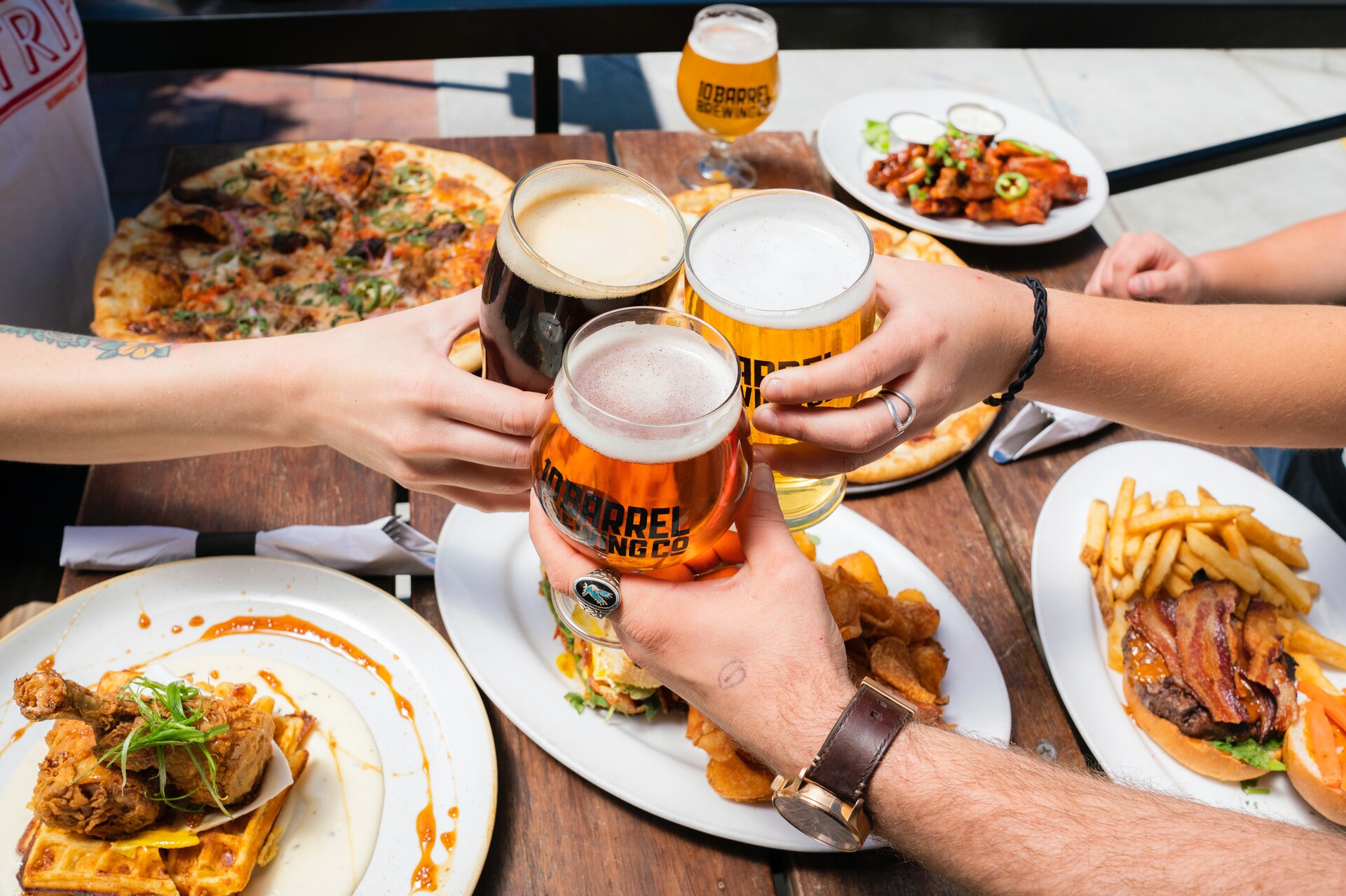 Easy summer recipes to make as an aperitif
Talking of guests, what do you think if we start with summer snack recipes which will make a great first impression? Little bites to eat are the key to starting off a dinner on the right path, so don't miss out on these ideal summer cooking recipes to tempt open the appetite.
Spanish Omelette
This recipe more than being particularly refreshing, is easy to make, traditional and therefore a must to include in your list of starters.
For this summer recipe with eggs, potatoes and onion (yes, I am on team onion), you will only need one pan. Once you have the ingredients, all you have to do is fry the potatoes with the onion and once they are golden brown, add the already whisked eggs. Don't forget to flip over the omelette, mind you, it must be done with a certain panache!
Furthermore, you will be interested to know that you can make a vegan version of this recipe only by substituting eggs with chickpea flour and water as well as a douse of vinegar to smooth out the taste. You will be surprised by the amount of summer recipes with chickpeas you can find!
For more details, continue reading and follow step by step how to cook a Spanish omelette!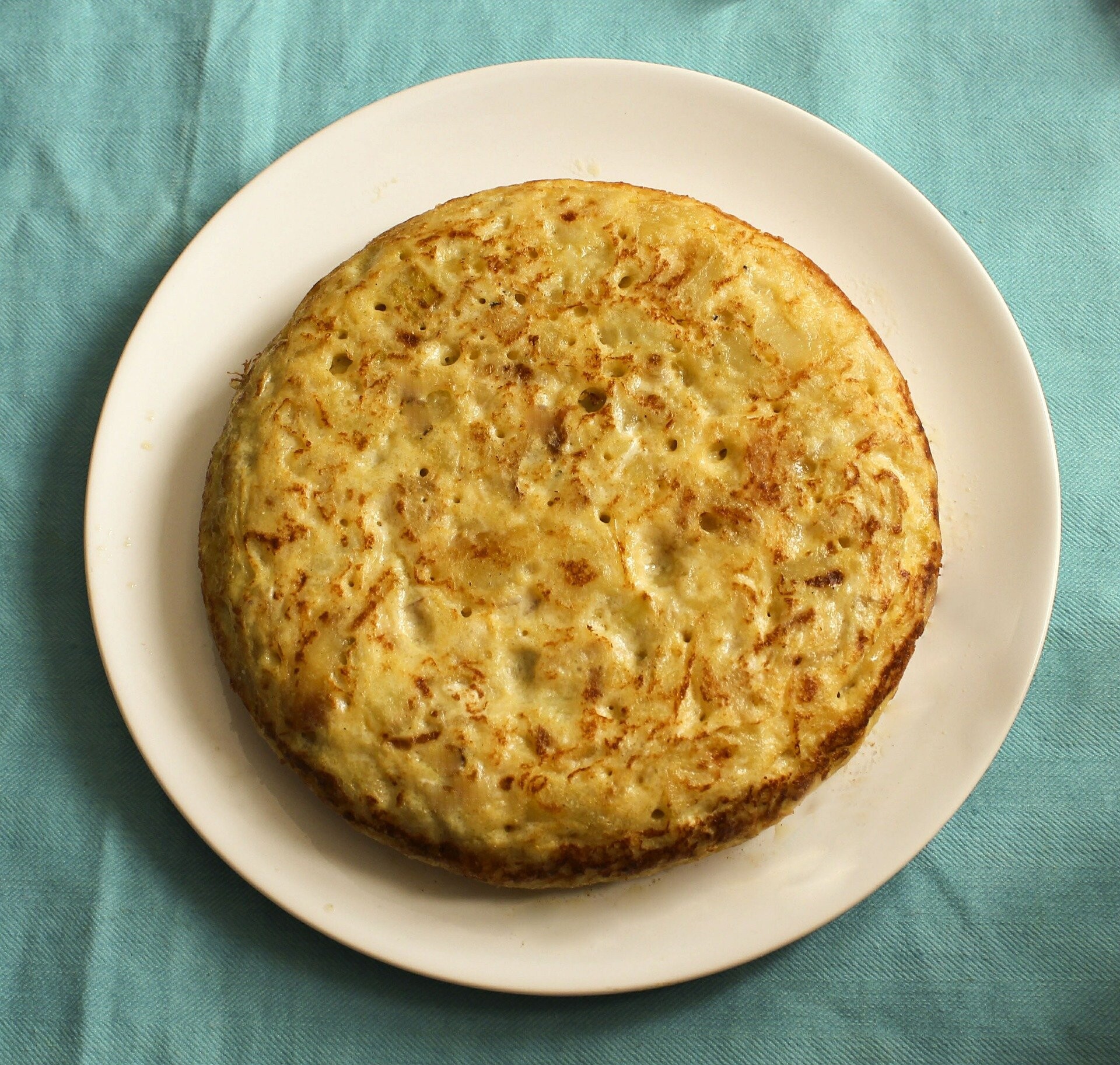 Pumpkin and corn quesadilla (wrap)
Quesadillas are without doubt a sure bet if what you want are summer recipes for some more refined guests. It's the perfect starter to leave your invitees open-mouthed! In fact, recipes like these for a summer party are the difference between what makes a good and an unforgettable dinner as well as being affordable and easy to make. There are only advantages, you can't lose!
As you will no doubt have already guessed by the title, you will need pumpkin and corn as well as wheat wraps and grated cheese, or vegan cheese. You can always add more ingredients if you fancy. Want my advice? Why not throw in a bit of chilli peppers or jalapeños, although having said that, don't blame me if you put too many in!
To make them, cut the ingredients into pieces and then fry them in a pan. When everything is nice and golden, fill the wheat wraps with the ingredients and the cheese and let them fry a tiny bit more in the pan to finish off. If you want to present them like proper quesadillas, then cut them up into triangles and they will be ready to serve. I promise you they are finger-licking good!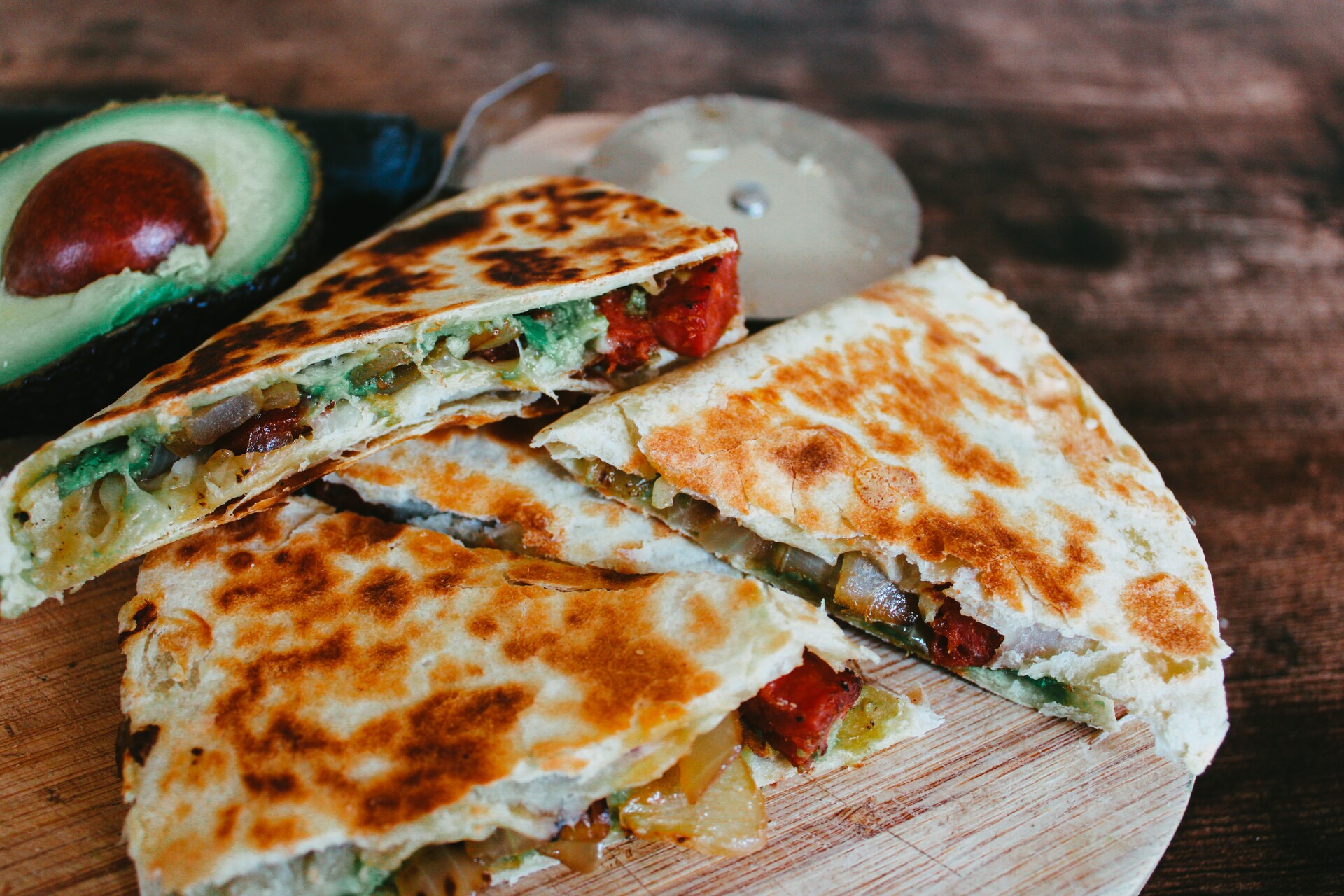 Healthy summer recipes; just because it's summer, it doesn't mean you can't eat well
Making a list of healthy summer recipes will help you enjoy the summer days without forsaking your dietary needs. After all, why lie, we all know how easy it is to give into temptation and gorge on fast food during our holidays. Don't get me wrong, now and then it's fine but just how many times has that "ah, one time it's fine" spiralled into a summer of chaos and bad habits?
There are loads of quick summer recipes which will not only leave you feeling refreshed, but also give you a dose of well-being that your body is sure to appreciate.
Traditional Gazpacho
Gazpacho is without doubt a staple, light and refreshing summer recipe. It's very quick and easy to make and above all else, perfect for any occasion.
Take note because summer recipes so healthy and simple like this one are perfect for a day out to the beach or even for days when you are hungover! From now on you no longer have the excuse of not having enough time because after only one blending, you will have your gazpacho ready in a minute!
Follow this traditional gazpacho recipe step by step to learn to make a lovely, home made gazpacho and then tell us how it turned out!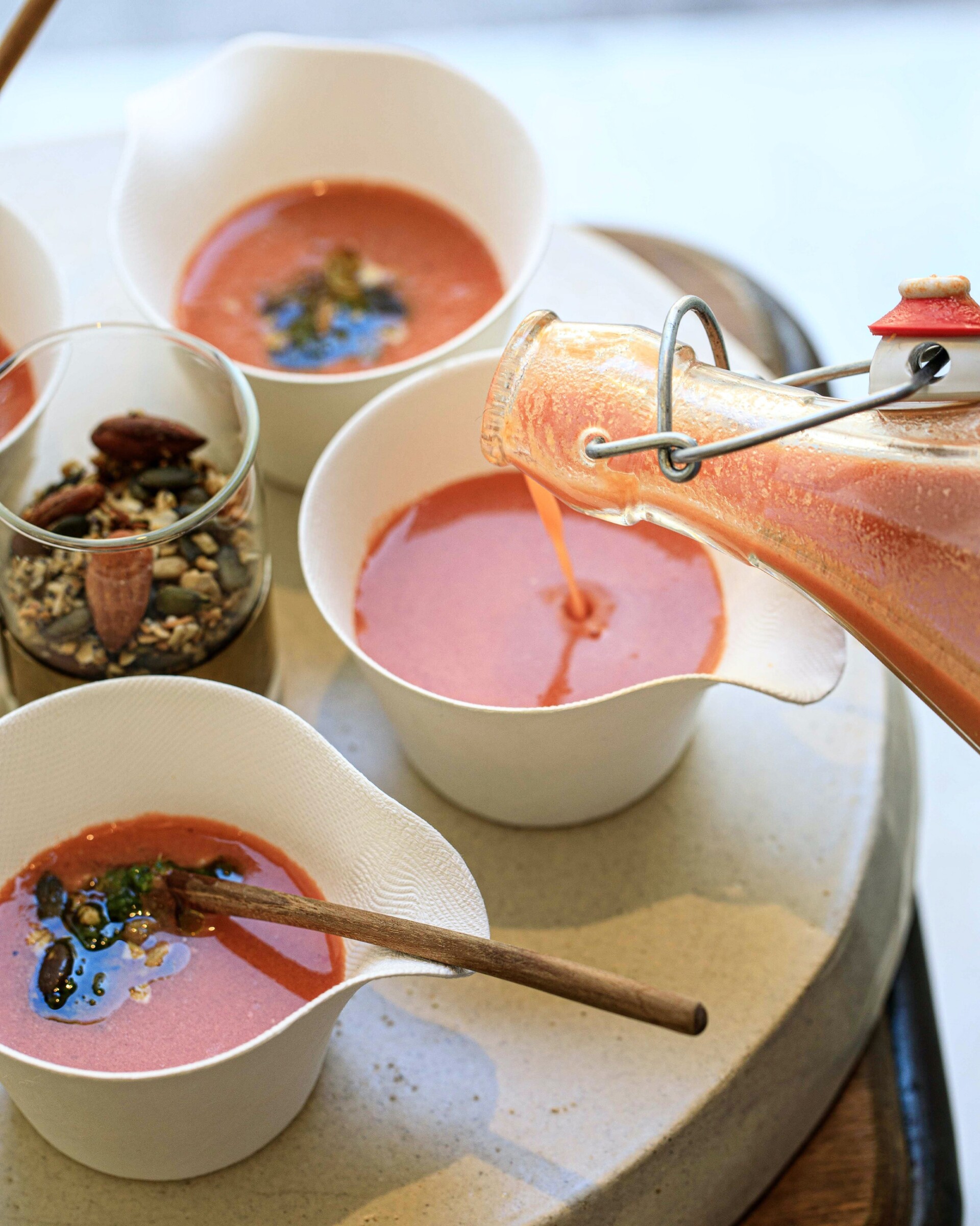 Avocado and cucumber gazpacho
Now that we have seen how to make the traditional gazpacho, how about you try a more original and innovative recipe which you are bound to love. This avocado and cucumber gazpacho may just be one of the easy and healthy summer recipes you pick out and use from this list, not only because it's so healthy, but also because it's so refreshing and perfect for days under the scorching summer sun!
First of all, let's take a look at the ingredients you will need: avocado, green pepper, apple, cucumber, garlic, mint, vinegar, water, olive oil and a mixing bowl. Do you have everything?
Time to get down to work then! Once you have thoroughly washed and de-seeded the pepper, avocado and apple, it's time to put them in the bowl. When you have mixed and ground everything, add the mint, garlic and water. The more water you use, the more liquid it will turn out, so the amount differs according to people's tastes. To round off with a touch of class, douse a jet of olive oil over the gazpacho once it's served. It will look delicious!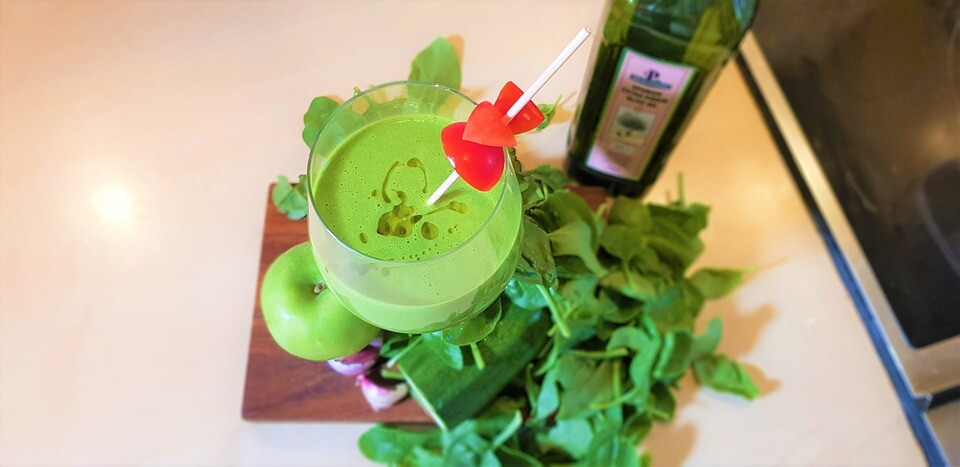 The most original summer vegan recipes
Talking about delicacies, have you ever tried making vegan recipes with Heura vegan products? You will find recipes for some unique summer dishes made with such special ingredients, as is typical from Huera, or even vegan tuna. Continue reading to quench your curiosity!
Heura and vegetable pizza
If you were looking for summer recipes with vegetables, well you've hit the jackpot. Heura is a 100% vegan product, a good substitute to chicken, which will give your pizza a great taste.
Prepare a good, home made dough made of flour, yeast, water, oil and salt.
Let the dough rest with a cloth on top of it whilst you prepare the remaining ingredients that you will need. The essentials are Heura, grated vegan cheese and tomato sauce and for vegetables pick any that take your fancy. We like to use red and green pepper, onion and mushrooms, we can't wait to see how you make yours!
Pre-heat the oven to 200 ºC and once the dough has doubled in size, extend it and coat it with a covering of tomato sauce. Then, add all the ingredients scattered apart, leaving the Huera and grated cheese for the end.
Finally, put it in the oven and reduce the temperature to 180 ºC. You'll only have to wait 20/25 minutes before tucking into this exquisite feast!
So there you have it. If you were looking for a special summer dinner, look no further.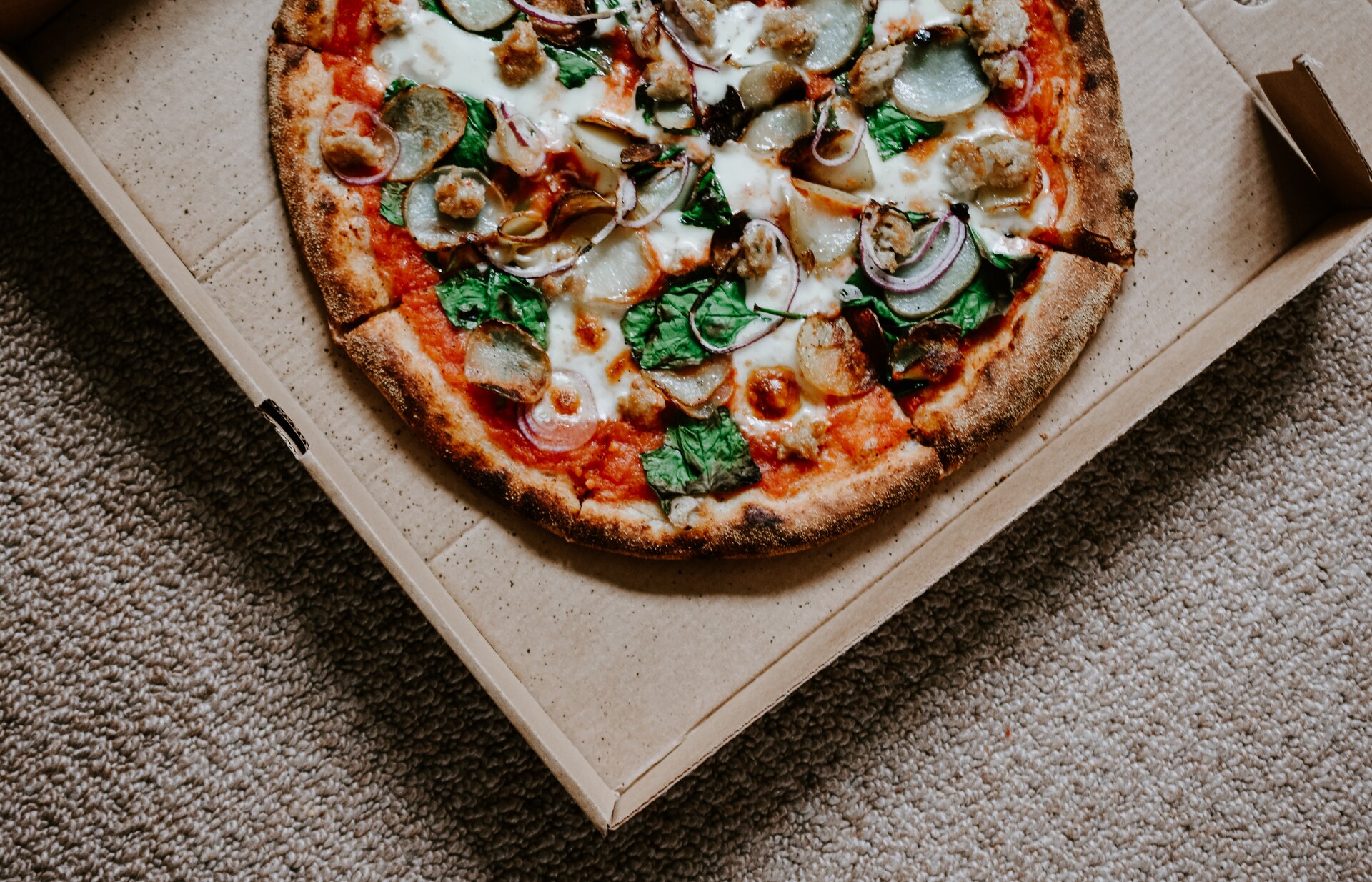 Baba ghanoush
Baba ganoush, also known as mutabal, is a summer, aubergine recipe perfect as an aperitif. If you like humus to dip things into, then you'll love this recipe.
Baba ghanoush is a lot simpler than what it seems, it's a quick and easy recipe to prepare, in fact it will only take you 15 minutes. I'll explain to you how!
Cut an aubergine vertically in half, making deep cuts so that it cooks well and then put it in a container suitable for microwaves.
Cover the container in plastic film (with a few holes on top) and put it in the microwave for 10-12 minutes at maximum heat.
Once the aubergine is cooked, take out the pulp and mix it in a bowl with a bit of salt, oil garlic, lemon and tahini. Crush everything together until you have a consistent mixture, adding oil bit by bit if necessary, as if you were whipping garlic!
And there you have it! Although light summer recipes, accompany them with something to dip into it. It's undoubtedly the perfect summer aperitif!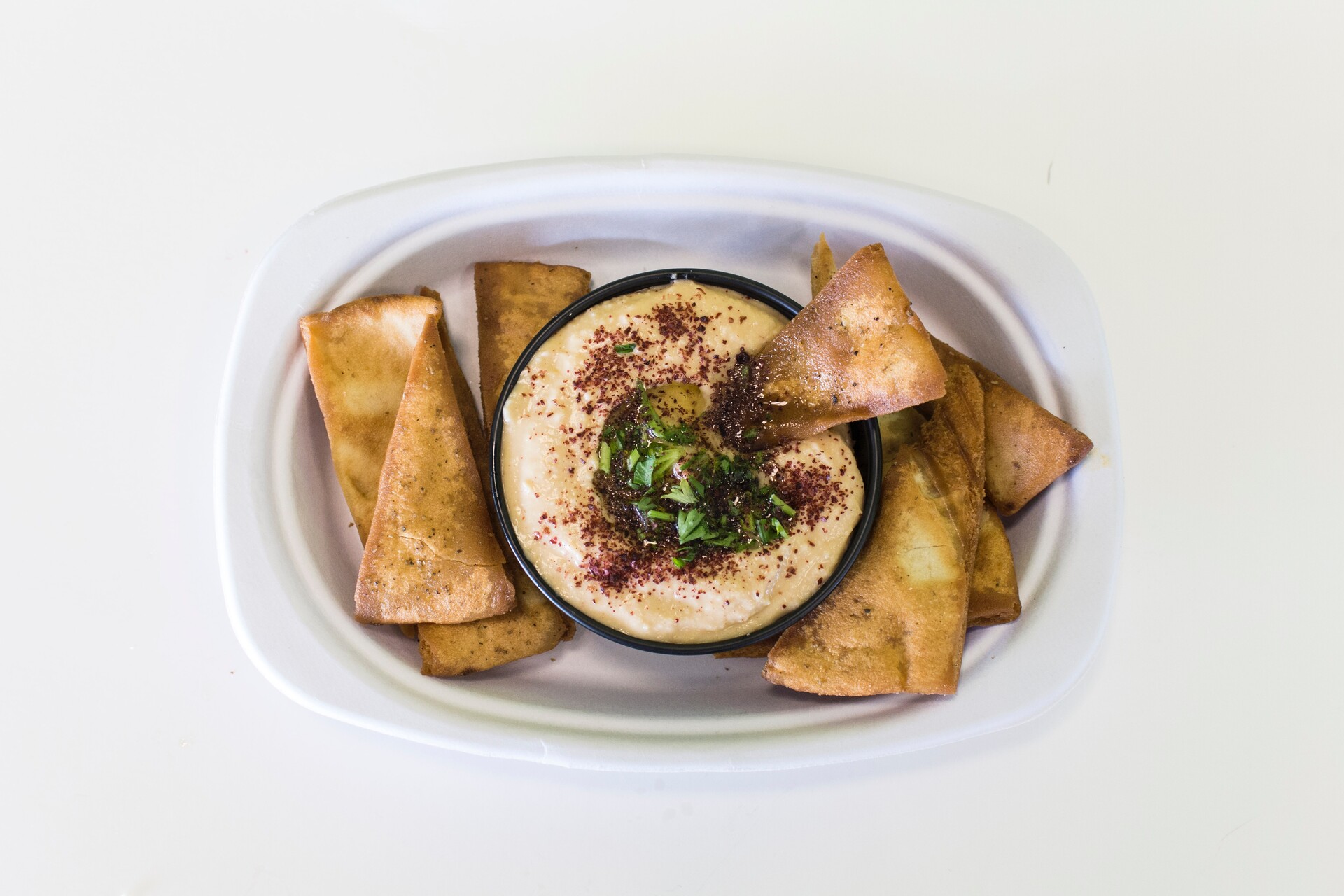 Light summer recipes for the hottest of days
Do you sometimes feel like the heat suffocates you and that you don't want to hear let alone speak of a stew? Good, in that case pay attention because these types of eat-light summer recipes will make you feel great as well as sleep well.
On this occasion, we have assigned the award of best light recipes to the French. Bon appétit!
Ratatouille
If you are a fan of Pixar movies, then it's possible that this name rings a bell. It's about one of the star dishes you will find in the South of France, ratatouille. It's a summer recipe for the whole family, transcending generations so much so that nowadays it is still considered an classic French recipe.
In order to make this recipe you will need: aubergine, pumpkin, onion, red pepper, garlic and tomato. The key to a great ratatouille is in my opinion, good quality produce. I advise that you buy your vegetables fresh from a local market, this way you will end up with an explosion of flavours!
You can follow the recipe step by step on Erasmusu to discover how to make a ratatouille, as well as learning about all the different types of ratatouille which exist in different regions of France.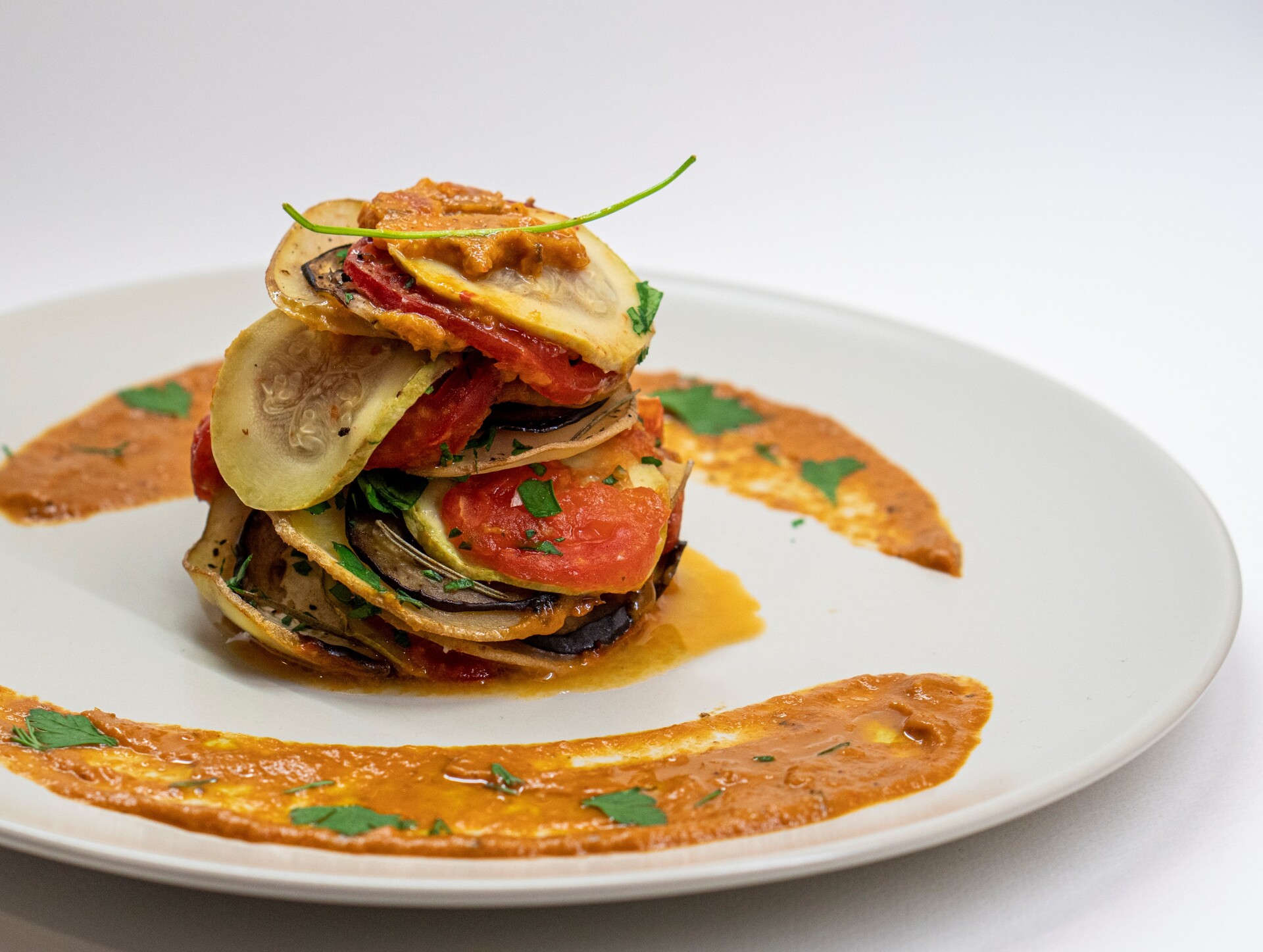 Vichyssoise
If you're looking for summer recipes which aren't fattening so that you can gorge without guilt, vichyssoise is the answer to your prayers. Cold soup recipes are always perfect for summer!
There is nothing in this world more healthy and soft that a rich leek, potato, milk, onion and cream soup... Well, actually yes, the light vichyssoise recipe which our friend Alba made for us, an even healthier version than this creamy, cold soup. Don't wait any more, if you like what you're reading take a look at her post and discover how she makes it.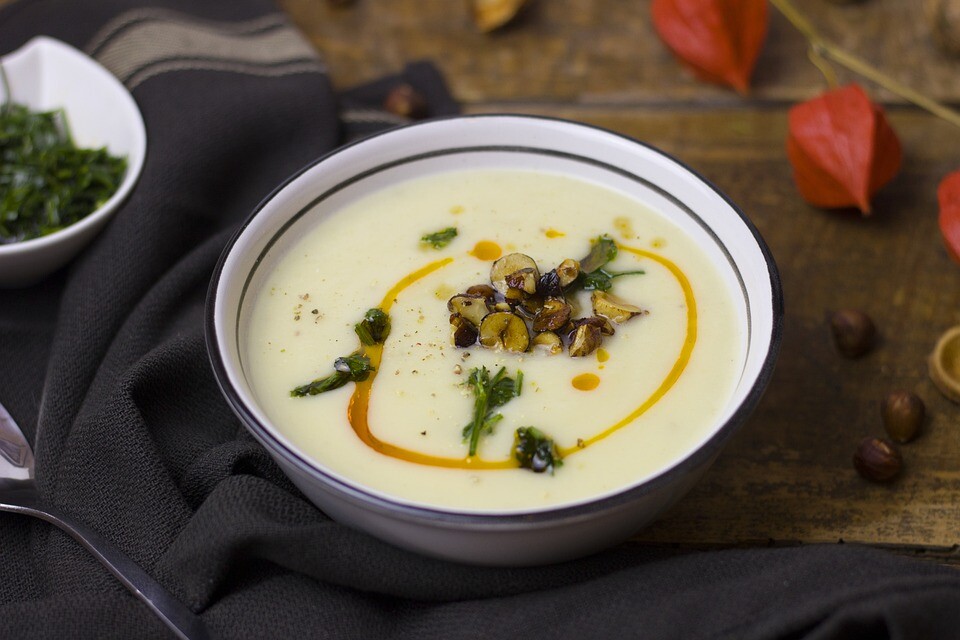 Easy, fast and cheap summer recipes which will bail you out
With easy and fast summer recipes you will be able to eat like an authentic gourmet chef with only a few minutes of preparation, you won't even have to cook! The only effort you will have to make will be going to the supermarket, so you really don't have any excuse!
In fact, we have prepared for you a series of simple yet glamorous summer recipes for kids or less demanding guests with which I'm sure you will excel at. Let's see them!
French Croque Monsieur
This is without doubt a quick and delicious alternative for when you are in a hurry. A croque monsieur is a typical sandwich from France, famous for its tastiness, richness and simplicity all at the same time.
You will only need eggs, sliced bread, cold cut meat and slices of cheese to make one of these delicious sandwiches. Sounds easy right? Well continue reading the croque monsieur recipe just as Dilorom from Paris makes it in order to not miss any single detail.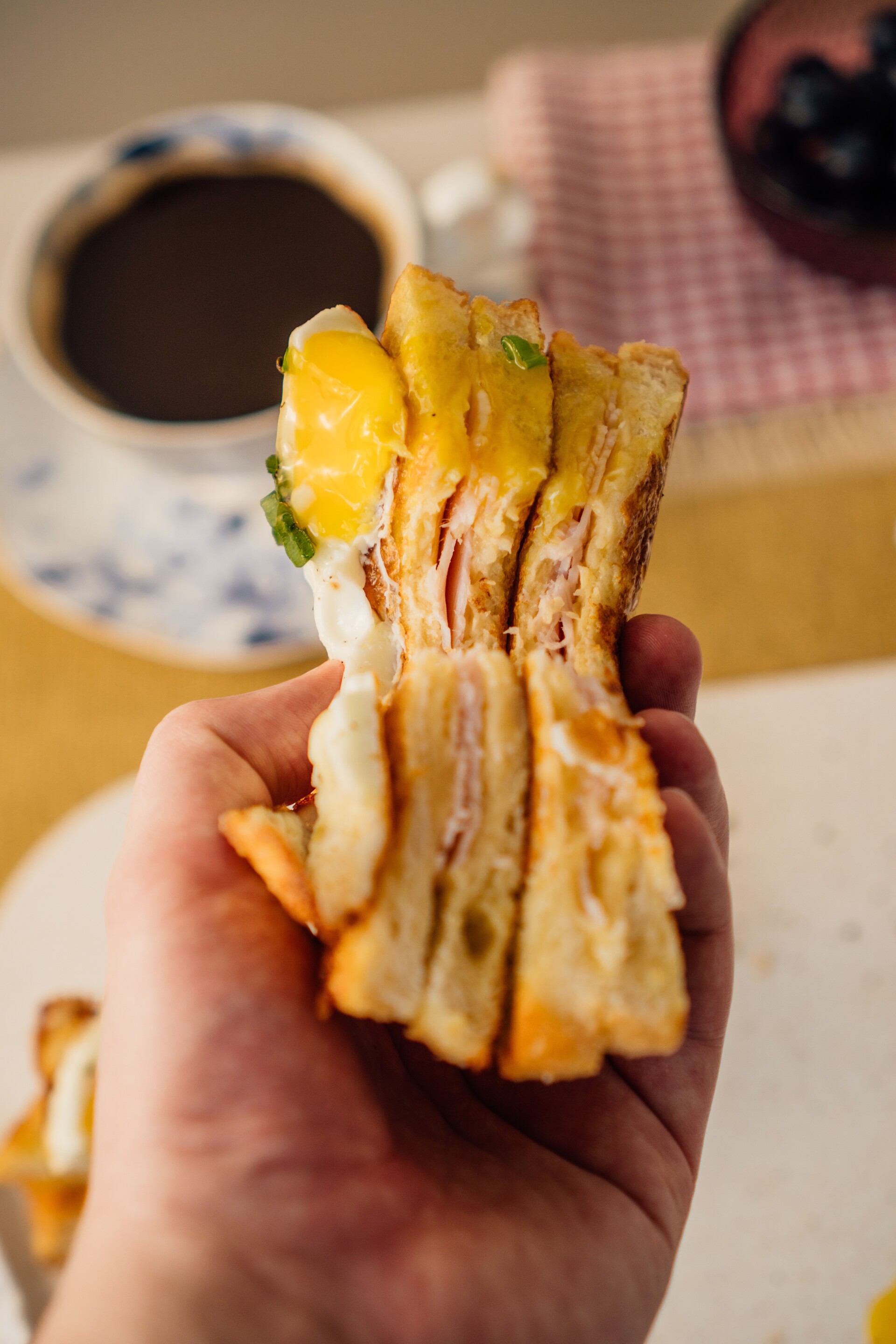 Plant-based tuna sandwich
I bet you weren't expecting this, but yes, a plant-based tuna sandwich does exist. Yes really, plant-based! The tuna we will use for this sandwich is made out of nothing more and nothing less than chickpeas, so if you were looking for summer chickpea recipes, in order to use up the jar you have of them neglected in the cupboard, here you have it!
You will need a jar of cooked chickpeas, dried seaweed, tahini, lemon and salt. The texture is not exactly the same as normal tuna, but the taste of the sea brought by the seaweed will really stand out and bring a brilliant taste to these easy summer recipes.
Start preparing your vegan tuna by whisking your seaweed in a bowl until it is little more than flakes of dust. Then, grind the chickpeas and mix them with the rest of the ingredients. The result? Vegan tuna with a high protein content and an incredible taste!
Finally, to make the plant-based tuna sandwich, prepare the bread and put the tuna on top of it alongside a couple of lettuce leaves, a slice of tomato and a pinch of vegan mayonnaise. Bon apetit!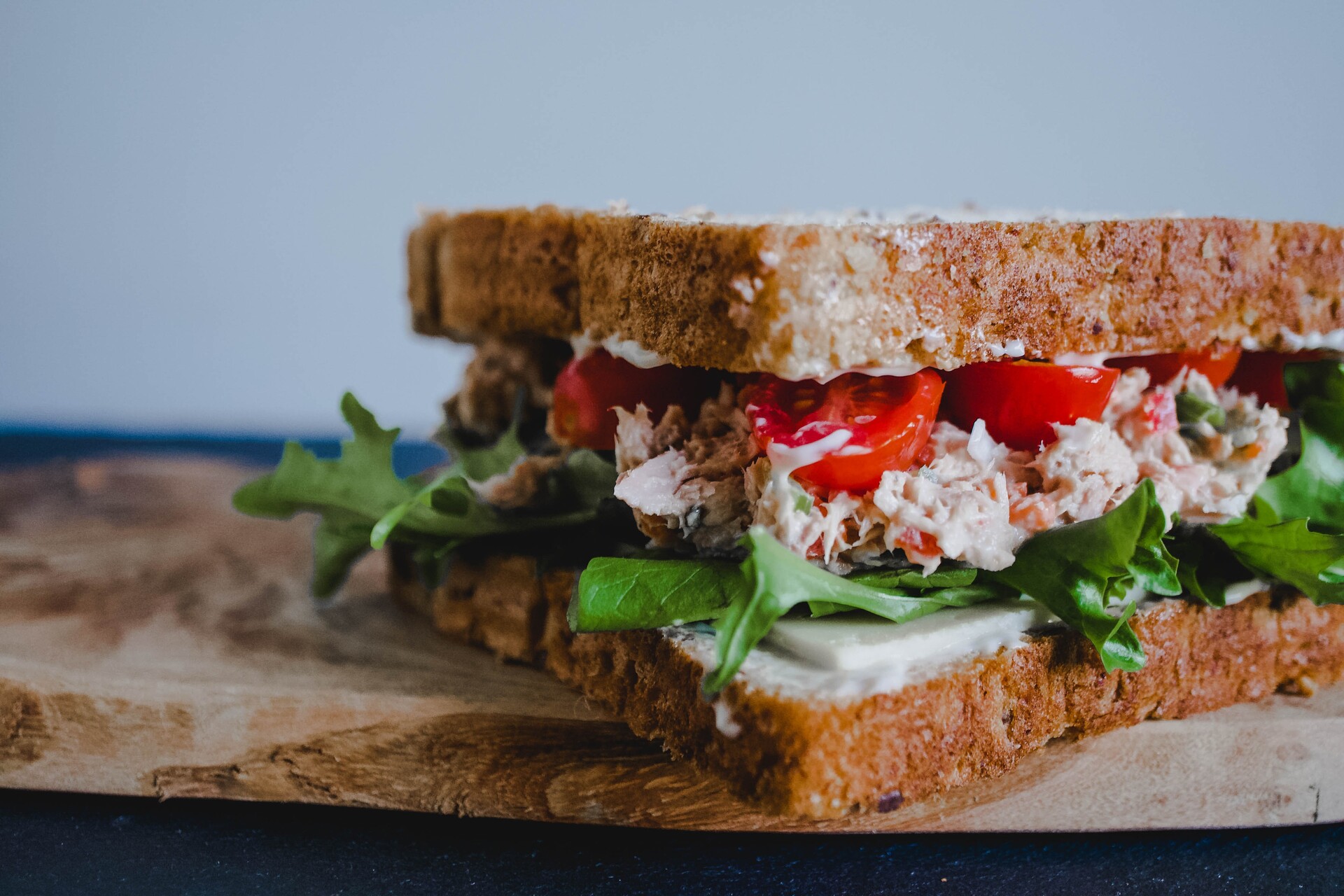 And finally, delicious summer pudding recipes
It couldn't be any other way. Leave the best to last with the sweets! The summer is to enjoy, so in that case there had to be some sweet summer recipes to satisfy that yearning for something sweet which we have all had once or twice in our lives. Keep a tissue close at hand because you're going to be drawling!
Vegan apple pie
Vegan apple pie is the perfect solution if you're looking for something more complicated to bring to an event and surprise your fellow guests, it could be a meal at home for someone special or a barbecue with friends.
You can follow how it's made step by step reading our vegan apple pie recipe. Its cinnamon and vanilla tastes will prove irresistible!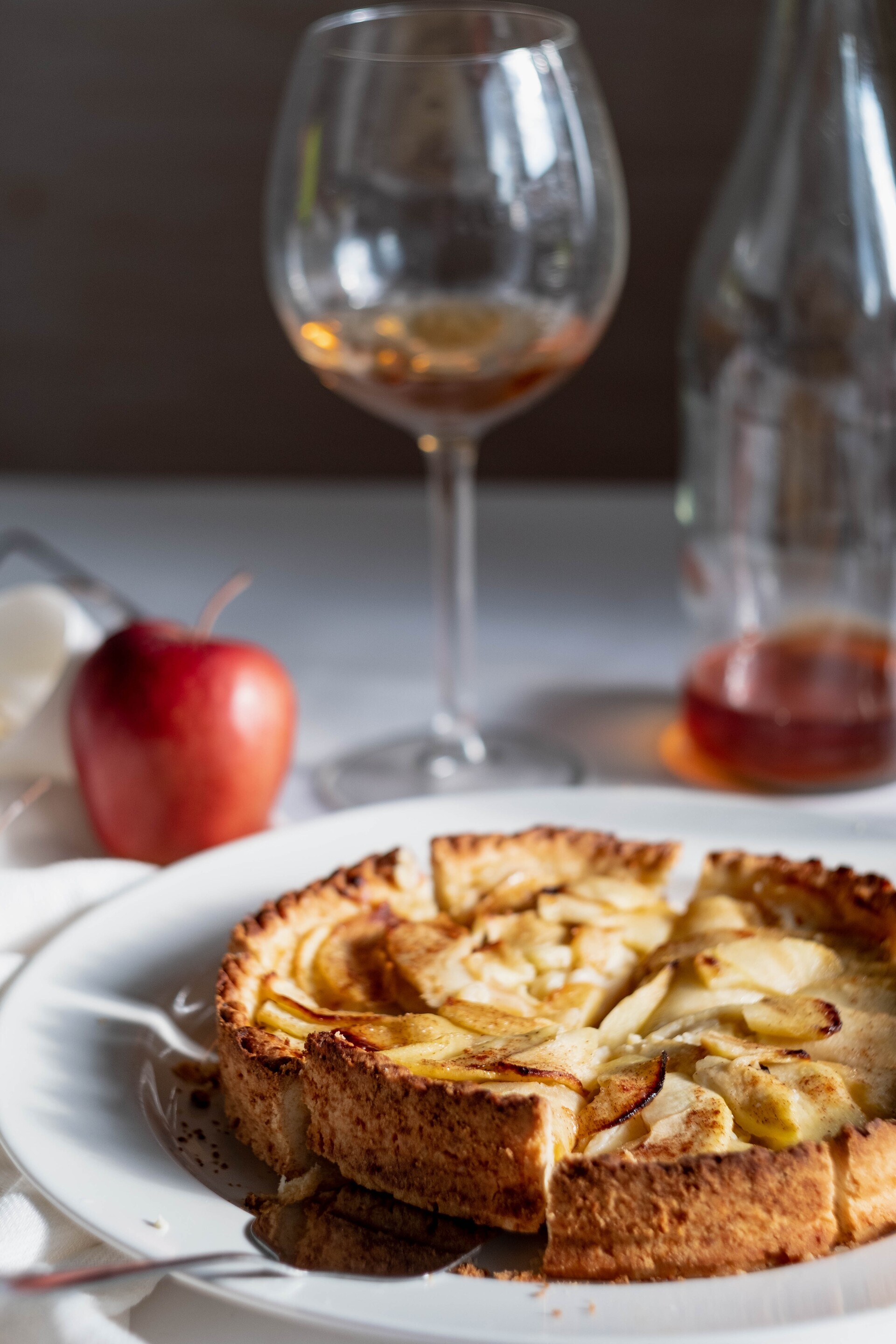 Frozen yoghurt with strawberries
If you have already seen Spanish chef Karlos Arguiñano's collection of summer recipes, you won't be surprised by this next one. Frozen yoghurt with fruit is a very affordable and straightforward tonic to fighting the heat with some cold summer recipes. Furthermore, you certainly will look very impressive when you take out your home made ice creams, I bet you can't wait to see the look on your guests faces.
To make them you will need: natural yoghurt, honey, icing sugar, milk, strawberries, kiwi and pineapple.
First, put cold cream into a bowl and beat it with an electric whisker.
Then, once the cream has been sufficiently whisked, add the yoghurts together with the honey and whisk them until you get a consistent mixture.
Dice up the fruit into small pieces and put them into the mixture which you have already prepared.
That's it! Now all you need to do is put everything into an ice cream mould and let it freeze in the freezer. They will be amazing! Having said that, do remember that these are summer recipes which you will need to make in advance. Don't leave the preparation until last minute unless you want to serve a smoothie instead of an ice cream!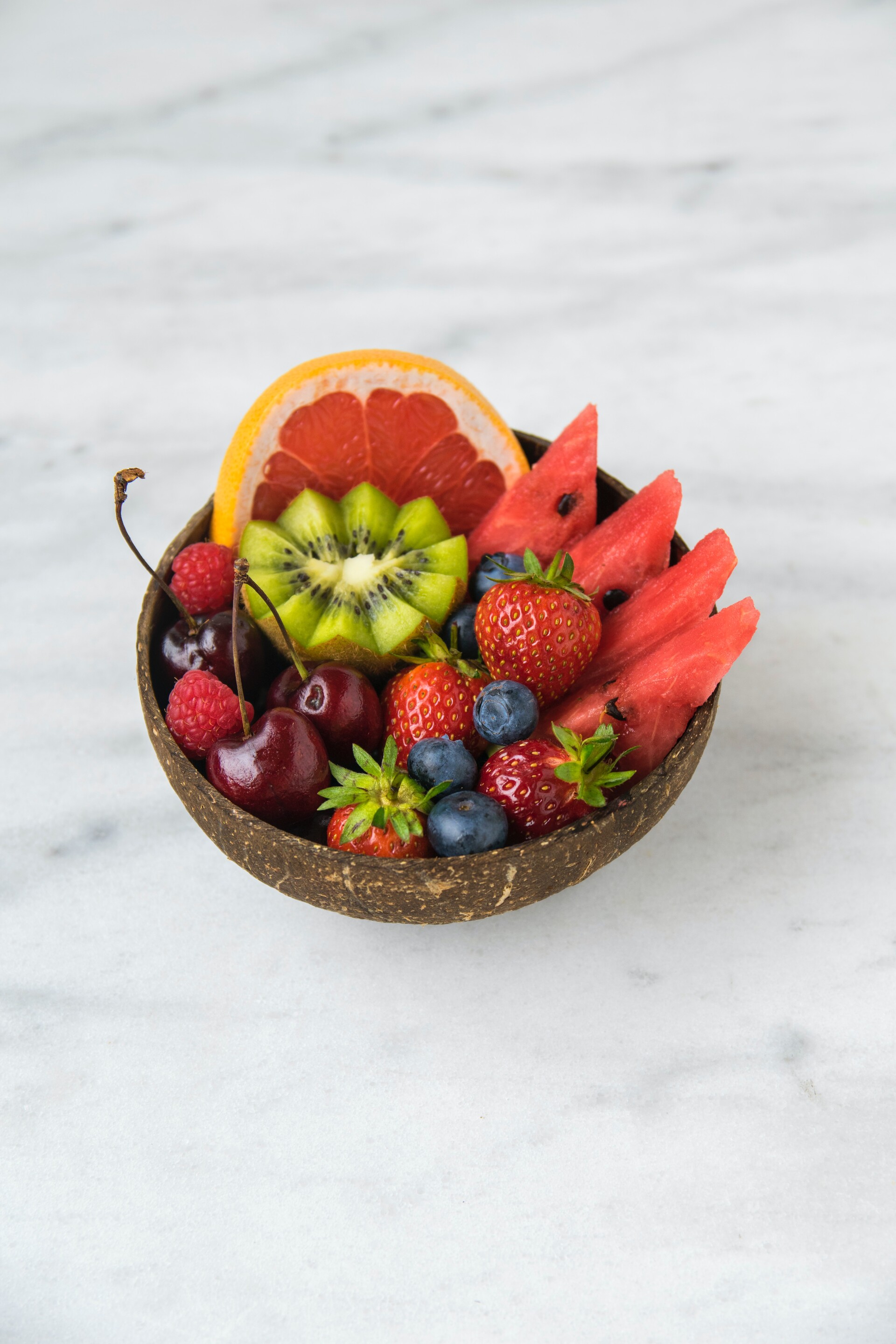 Share your experience
Have you enjoyed these simple summer recipes? Do you have any yourself which you would like to share with us? In Erasmusu we can't wait to see how your dishes turn out. Don't forget to share with us your Erasmus culinary tales, we want to know every little detail!
You can find us on Twitter, Instagram and Facebook we'll be waiting!
---
Photo gallery
---
---
Content available in other languages
Want to have your own Erasmus blog?
If you are experiencing living abroad, you're an avid traveller or want to promote the city where you live... create your own blog and share your adventures!
I want to create my Erasmus blog! →