Where to eat in Exeter - British cuisine and gastronomy in Exeter
Where to eat in Exeter - British cuisine and gastronomy in Exeter
The county of Devon (in which Exeter is situated) also has its own gastronomy. Although these dishes can now be found throughout the UK, they still have historical ties to the 'West Country'; which is used to refer to the area of southwest England, including Devon.
Cream Tea
Cream Tea is a speciality of Devon and Cornwall (a neighbouring county to Devon), and as a result, its alternative names include 'Devonshire Tea' and 'Cornish Cream Tea'. It consists of a pot of tea accompanied by scones with clotted cream and jam. You can buy Cream Tea throughout the West Country, usually in tea rooms and cafés. Within Exeter itself, a great place to try this speciality is at the café Tea on the Green, situated by the cathedral.
Devon Ice Cream
Whilst Ice Cream is, of course, available all over the world, that of Devon and neighbouring county Cornwall are well-known, and are characterised by a rich, full-cream taste. To this day there are many ice-cream makers in Devon and Cornwall, and their products can be bought in both supermarkets and cafés.
Cider
Whilst cider did not originate in Exeter or Devon, the area has a long-running cider-making tradition. Cider is an alcoholic beverage made from fermented apple juice, and typically has a similar strength to that of lager. Cider from the West Country is characterised by a sharper flavour due to the use of more apples than ciders made in other parts of the country. Throughout the UK, Strongbow, Bulmers and Rekorderlig ciders are widely available and mass-produced, whereas many of the cider breweries in Devon make smaller batches which you can buy in local pubs and small shops.
Restaurants and cafés in Exeter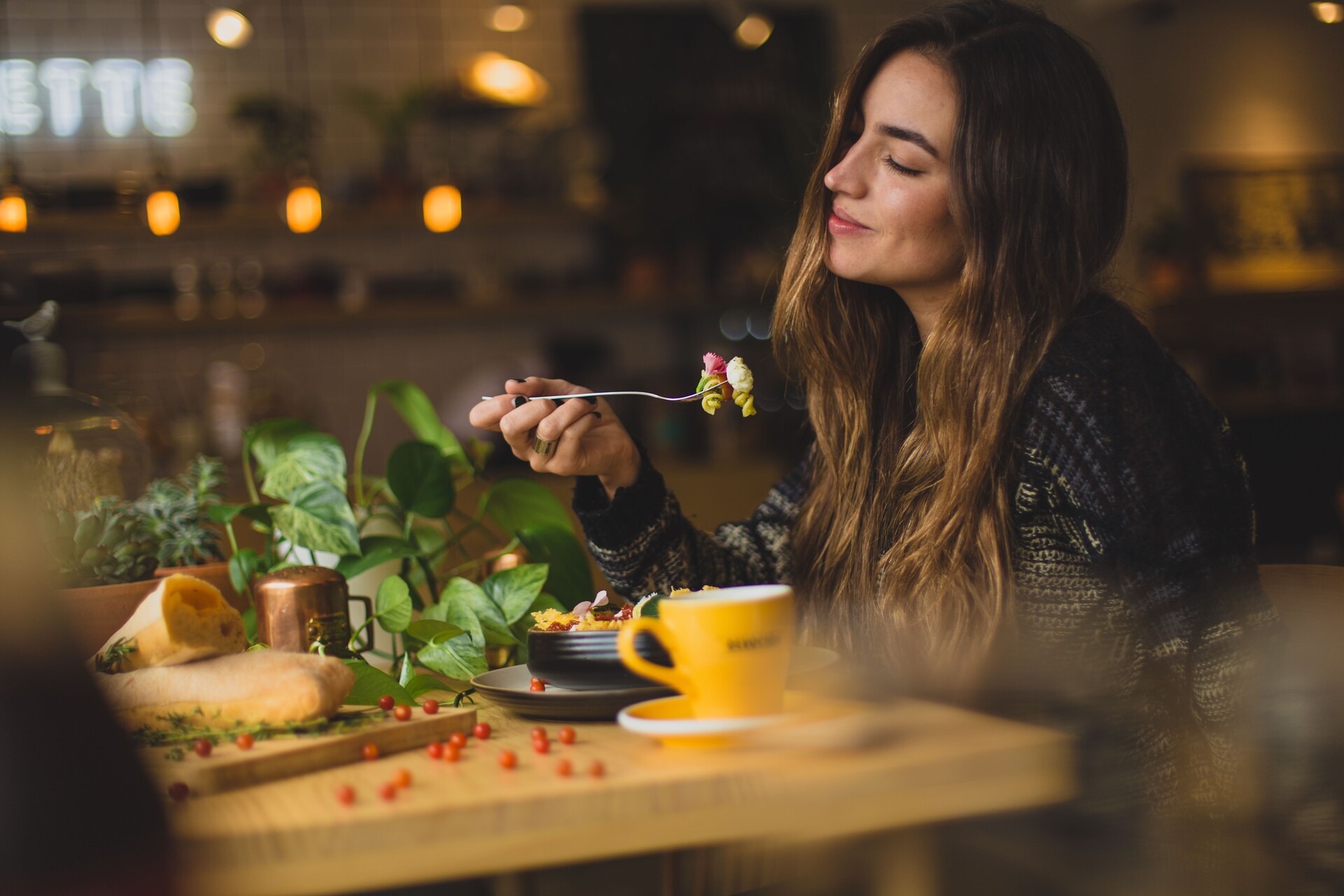 Exeter has a lot of choices as far as restaurants and cafés are concerned. Throughout the city you will come across an array of restaurants and cafés, whether you're looking for a healthy bite to eat or to indulge a little, you'll find what you're after.
Chain restaurants
Some restaurants can be found all over Britain. They tend to be very popular and everyone knows them. The restaurant Nandos even has a song written about it! Of course, there is McDonald's, Burger King and Subway but Britain also has chain restaurants that are specific to Britain.
Pizza Express
This restaurant is also a top pick for students. It serves up delicious Italian foods ranging from a selection of pizzas, pastas and salads which don't cost a lot at all! What's more, you can either enjoy their food either in one of their stylish restaurants or in the comfort of your own home by ordering your food to take away! Different branches of the restaurant also have different deals on, all you have to do is access their website, find your nearest one using the search tool and you can see all the deals on offer, it couldn't be easier.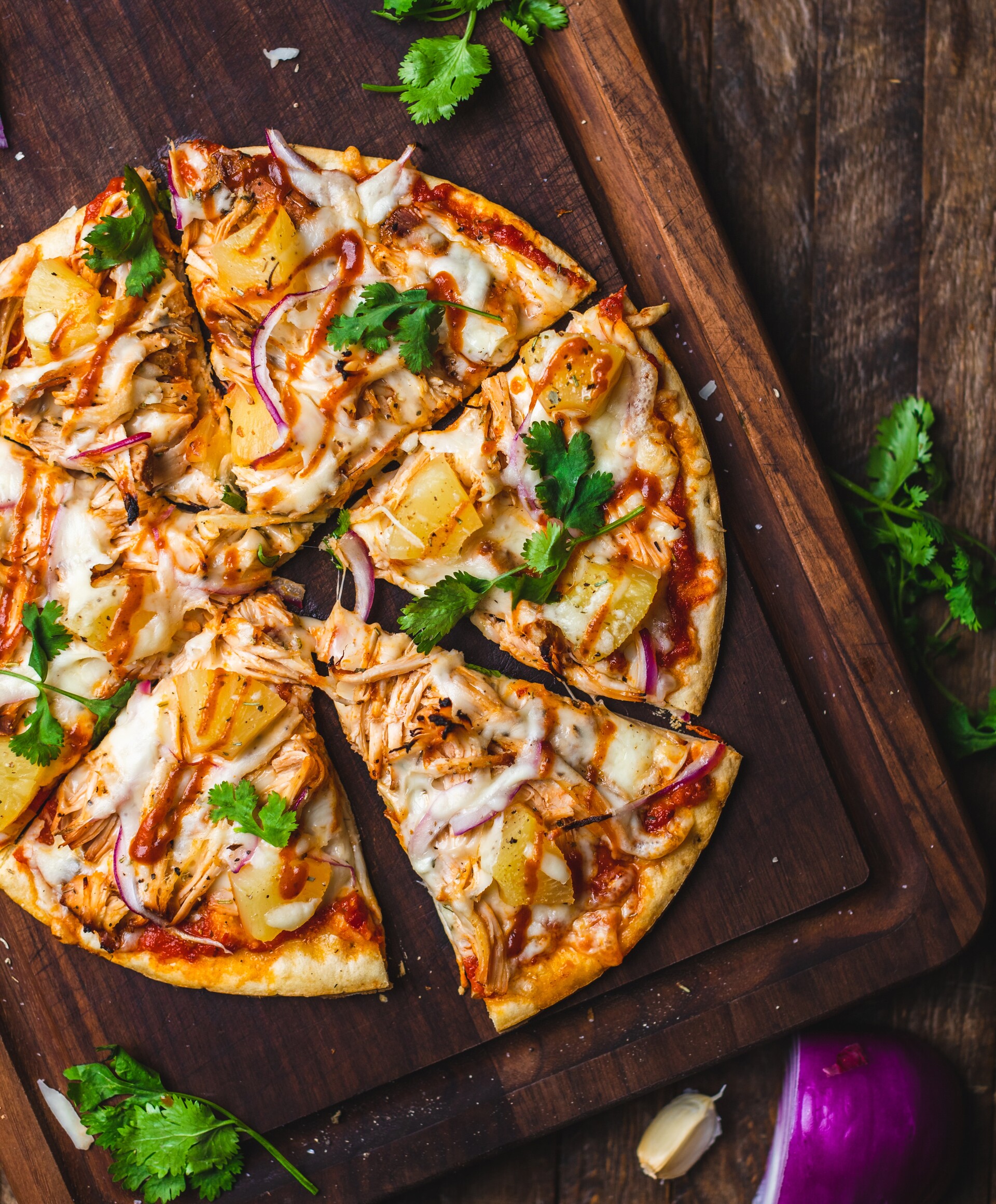 Turtle Bay
One of the most amazing places to eat and enjoy professionally made high-quality cocktails! The whole idea around Turtle Bay revolves around Caribbean eating, drinking at atmosphere. They're always playing one of their reggae playlists and the decor really makes it feel as if you're in some sort of Caribbean paradise. The majority of their starters cost around £5, £11 for their main meat dishes (Caribbean-style burgers and salads are also available) and their lunch platter, which consists of wraps, toasties and flatbreads cost £7. They have an amazing selection of tropical and exotic cocktails which cost £7.15 or are 2 for 1 at happy hour (happy hours change depending on which location you're in).
Bills
Bills has a great atmosphere. It always has a cosy feel about it and the service is known for being exceptional. Regarding the food, the breakfasts and brunch are legendary. The vegetarian breakfast is especially to die for. However, you can also get a full English or pancakes. For lunch, Bills serves both British classics and some more international dishes. You have your choice of fish pie or shepherd's pie amongst many others. The dessert menu is also full of British favourites, including sticky toffee pudding. To drink, there is the usual selection of soft drinks, a selection of wines and a seasonal cocktail menu.
The main course typically costs from £10-15.
Nandos
Okay, this restaurant didn't originate in Britain but known there as a 'cheeky Nandos', you will hear a lot of talk of it. Ed Sheeran and Example even sang a song about it. It is a mix of Portuguese and African cuisine and most commonly known for its flame-grilled peri-peri chicken. You order according to the peri-ometer, choosing from mild...ish, medium, hot, extra hot, lemon and herb or mango and lime. It is important to remember that you order your sides separately as they don't come included. In this way, you put together your own meal.
A typical meal (main course and drink) usually costs around £10-15.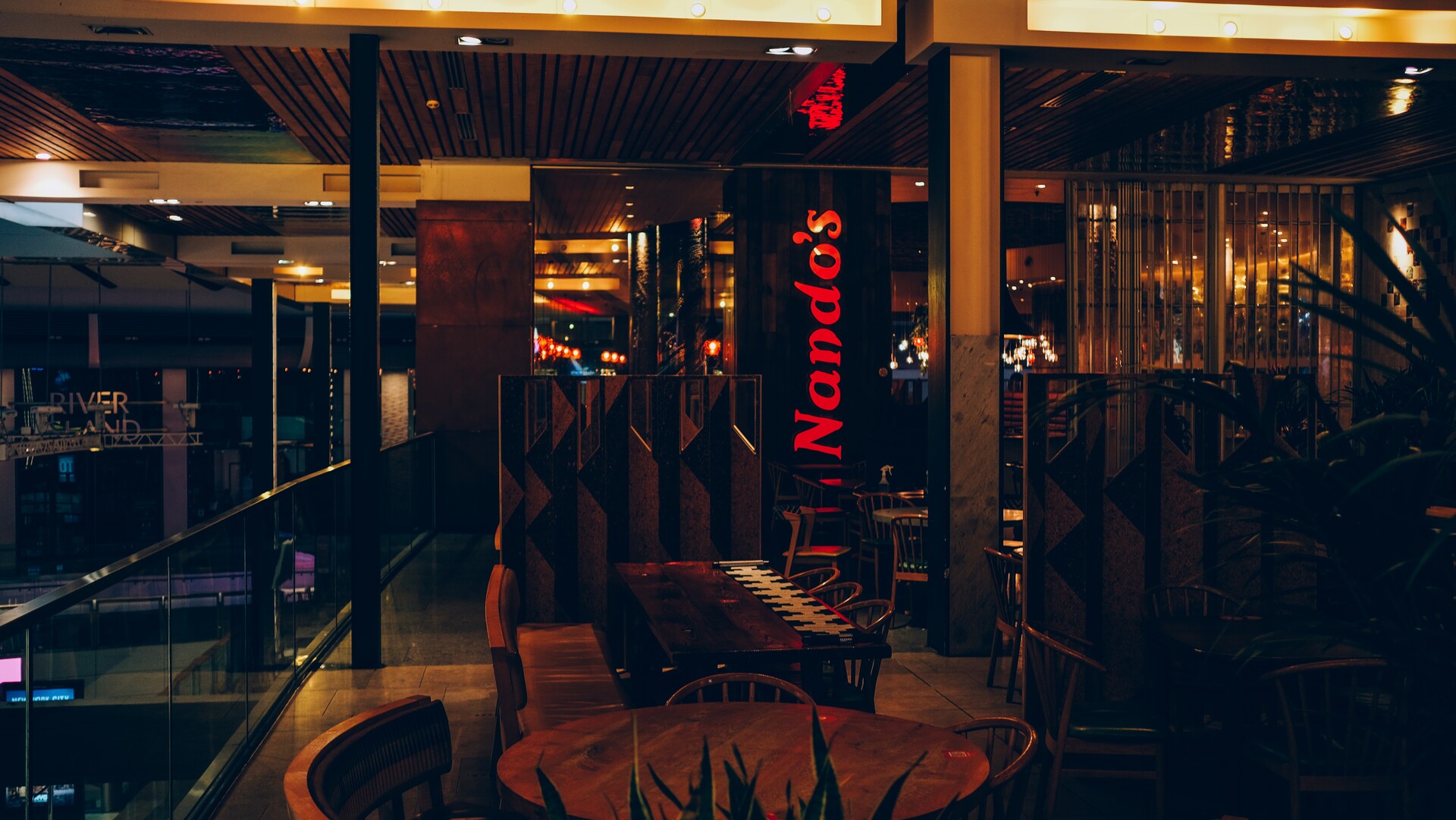 Pret a Manger
It may have a French name but I promise you it is British. Translating to 'ready to eat', Pret a Manger provides a healthier alternative to fast food. The food is fresh and a good option if you're on the go. You can choose from a variety of salads, baguettes, sandwiches, wraps, soups, breakfast items… There is something for everyone.
It is known for having good vegetarian and vegan options and there is even a veggie Pret in London (serving only vegetarian food)! In terms of drinks, there is a selection of coffee and hot drinks, some interesting juices and smoothies and various soft drinks.
The prices are affordable for students.
Greggs
Greggs is a British bakery, which is seemingly everywhere. If you're after something cheap, warm and comforting, Greggs is the place for you. It sells a range of sandwiches, baguettes and wraps as well as cakes, pastries, etc. They even have soup to warm you up during winter!
Slug and Lettuce
This is more of a bar with food; offering a lunch and evening menu, a breakfast menu, desserts, cocktails and more. They offer a range of food, including salads, burgers, wraps and some British favourites (bangers and mash, cottage pie, fish and chips, etc). The drinks menu is extensive with many cocktails, a selection of wines, beers, ciders, cocktails, hot drinks and soft drinks. It has a classier feel to it so it is a nice place to go if you're celebrating.
There are many offers making this bar affordable for students. Cocktails are two for one all day every day!
Eating on campus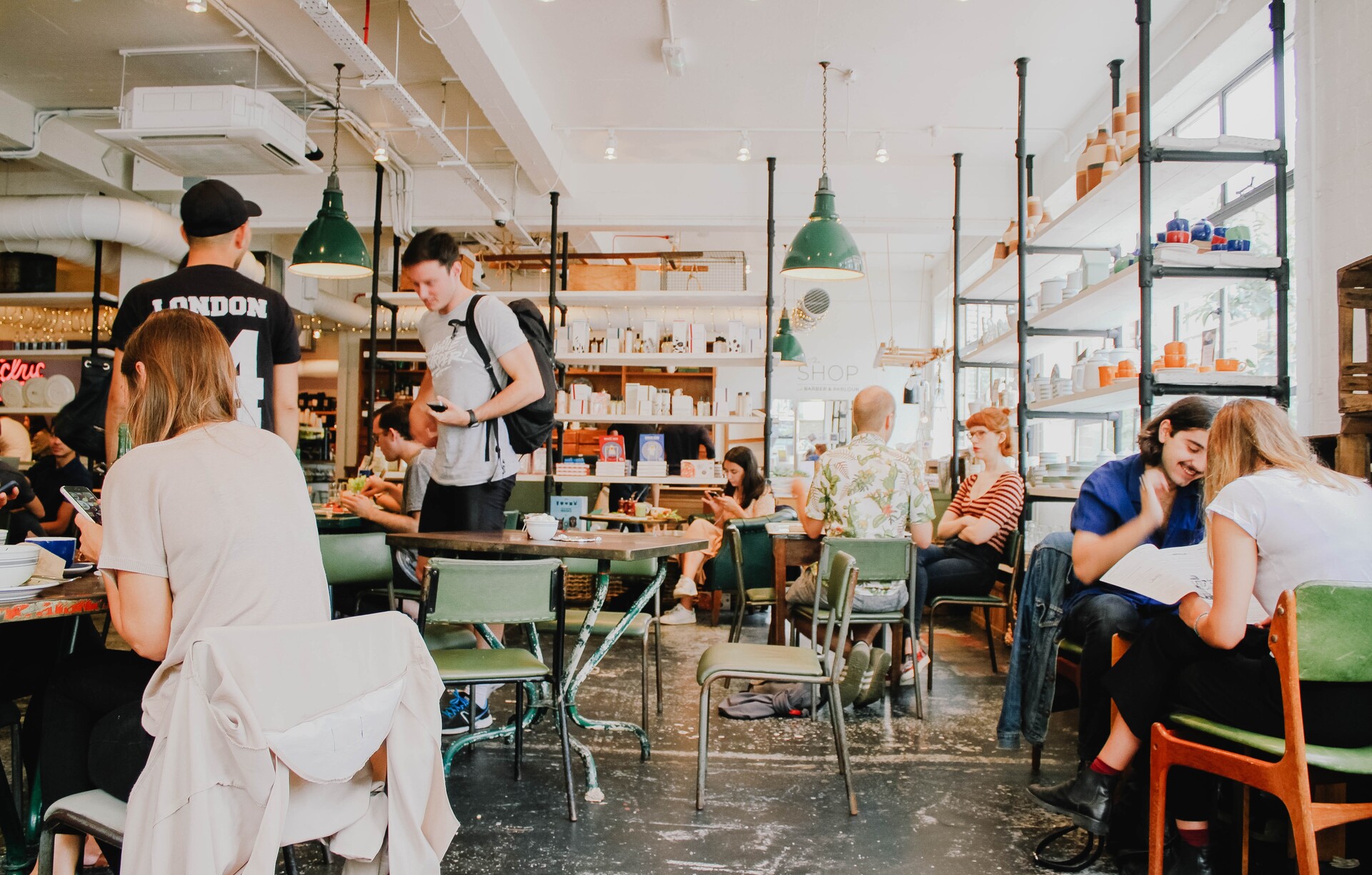 The main university campus has many food options, from shops where you can simply grab a baguette and go, to places where you can have a sit-down meal. The best thing is, being on campus, the prices are great if you're living on a student budget.
The Ram
The Ram has already been mentioned as a great place to grab a drink, but their food is worth mentioning too. The Ram is the on-campus student pub, and in addition to serving all the usual drinks you'd expect, they also have sandwiches, burgers, fried breakfasts and salads. Prices are very reasonable; you can get a full English breakfast for £4.50, or a large sandwich with a side of fries for £4.75. Their famous 'curly fries' are well worth a try! They also host different events during the evenings throughout the week, such as 'Ram Jam', when you can sit back and watch the student bands perform (you can even take to the stage yourself!), or 'Rameoke', their popular karaoke night.
The Terrace
Situated a couple of floors above the Ram, the Terrace has a canteen-style setup, where you go up and order your food and carry it to your table. They have a wide variety of food available, such as pasta dishes, full English breakfasts, burritos, salads, milkshakes, coffees and dessert items. The prices are cheap; the pasta is £3 and their lunchtime meal-deal which includes a sandwich, a slice of cake, a packet of crisps, a piece of fruit and a drink is just £4.25.
Grove Diner
Grove Diner is an American-style diner serving milkshakes, smoothies, pancakes, steaks and burgers, with deals running throughout the week, such as £8 steaks on Fridays, and stacked pancakes with toppings for £3.50 on Tuesdays! They also do food and drinks to take away.
Comida
Situated just around the corner of the Ram, Comida is a takeaway shack selling wraps that you can customise yourself, by choosing the sauce and fillings. A large, filling wrap from here costs about £4.50.
Pie Minister
A café specialising in... You guessed it, pies! For under £4, you can get a large, hot pie, with lashings of gravy. They also have salads and sandwiches.
Independent cafes and restaurants in town
In addition to the British chain restaurants previously mentioned, Exeter has many of its own independent cafés and restaurants, many of which use locally sourced ingredients and produce. Keep reading to discover more about Exeter's gastronomy.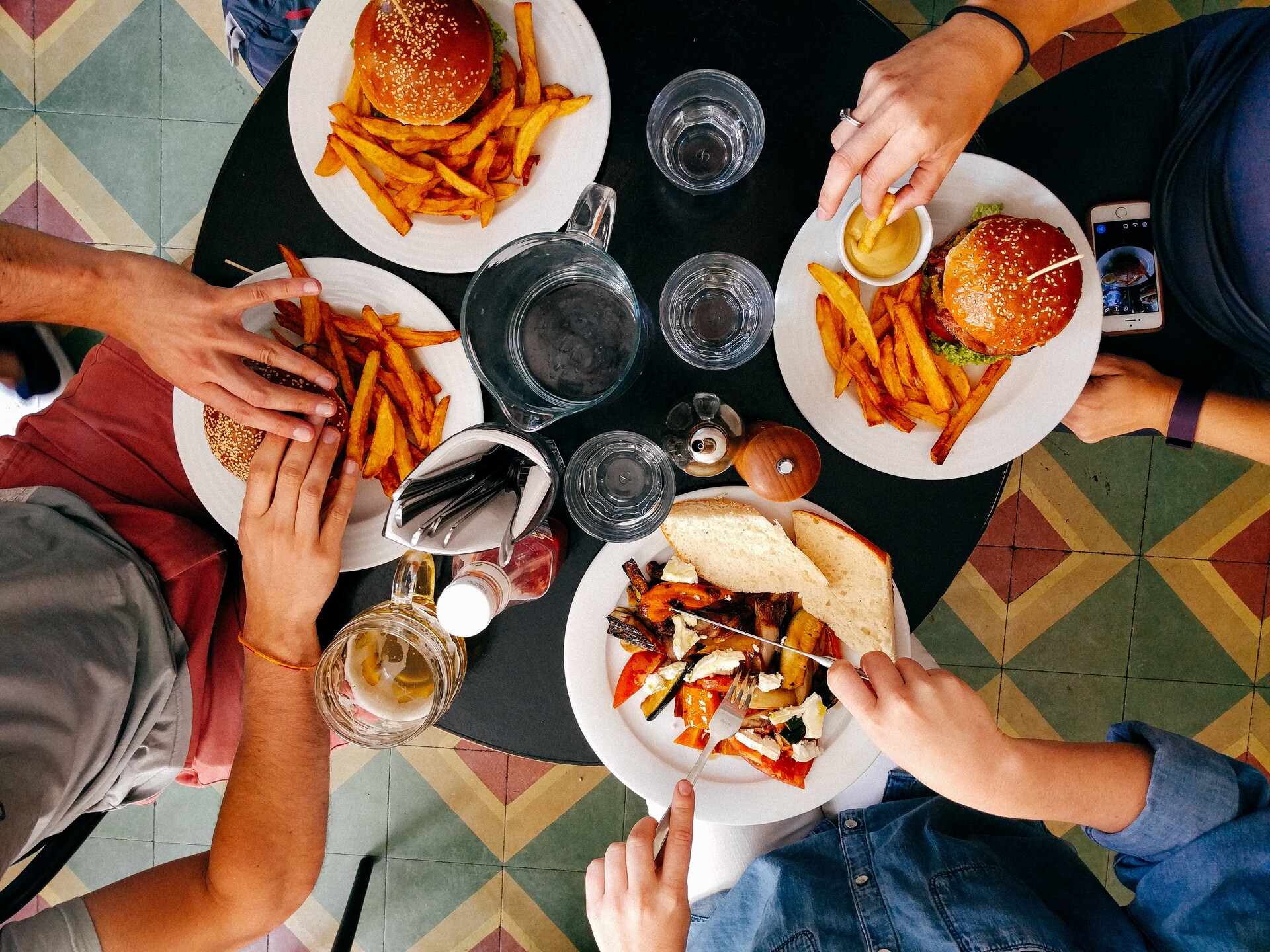 Tea on the Green
Tea on the Green is a traditionally British café located on the beautiful cathedral green, and has both indoor and outdoor seating. It's arguably one of the best places in Exeter to try the famous Devon Cream tea, and what better place to do so than within a stone's throw of the city's most famous monument! Amongst their extensive tea and coffee menu, they also offer variations of the full English breakfast, paninis, cakes and roast dinners on Sundays. Considering its idyllic location, prices aren't bad; a cream tea is about £7, a roast dinner is about £12, and breakfast dishes are in the region of £9.
The Oddfellows
Oddfellows is situated on New North Road, just off the High Street. It's a British gastro-pub, with a traditional, English pub feel inside, and one of the best Sunday roasts in the city. Midweek prices are great; they have a 3-course menu for £12 and their delicious Sunday roast is around £11. They also have vegetarian and vegan options!
Rabbit Cafe
Rabbit Cafe is a new addition to Exeter's dining scene and is slightly different to other offerings within the city in that the entire menu is vegan. Located on Well Street, a few minutes from Sidwell Street, this bright and airy café is the perfect place to go if you're looking for something a little different for breakfast or lunch. The walls are decorated with colourful murals of rabbits, which makes for a cheerful atmosphere. They have a lot of different dishes on their menus, such as vegan hot dogs and burgers, pasta dishes and cakes. They offer food to both eat-in and take-away.
The Plant Cafe
The Plant Cafe is situated on the cathedral green and is a cafe serving vegetarian and vegan food. All their dishes are made from scratch and they serve various breakfast and lunch items, ranging from coffee and cakes to quiche and soup dishes. Meals range from about £4 to £8, and on sunny days you can have your food to take away and eat on the lawn in front of the cathedral.
The Glorious Art House
If you wander down Fore street you're sure to notice the Glorious Art House cafe, with its brightly-coloured exterior standing out amongst the rest of the shops on the street. Set on three floors, including a courtyard garden, the Glorious Art House is intended to act as a piece of art to be immersed in, as opposed to looking at hanging on a wall. The interior has a bohemian type of style, with brightly coloured walls and furniture, mix and matched crockery, and local artist's colourful works hanging on the walls. They're open from 8 am to 5 pm Mondays, Wednesdays, Thursdays, Fridays and Saturdays, and from 10 am to 4 pm on Sundays, making it a delightful place to pop in for breakfast or lunch. They have a varied menu, which includes coffees, teas, cakes, sandwiches, filled croissants and curry dishes. This small family business has reasonable prices; about £2.60 for a coffee and £5 for a filled bagel, for example.
Al Farid
Al Farid is a fabulous Moroccan and middle-eastern restaurant located right next to the cathedral. The interior is furnished and decorated in a middle-eastern style, think ornate lamps and patterned cushions and sofas. You can opt for having a dish to yourself, or get a selection of their mezze plates to share as a group. Starters cost about £6 on average, mains are between £12 and £15, and you can pick 6 mezze plates for £28. They also have a shisha bar for that truly authentic experience.
On the Waterfront
On the Waterfront is a restaurant that overlooks the beautiful quayside. Famous for its extensive selection of pizzas, this restaurant is a popular lunch and dinner spot. They have both indoor and outdoor seating, the latter of which is covered and heated - perfect for taking in the tranquil sights of the quay. The inside restaurant area is built inside an old dock warehouse, making for a cosy atmosphere. They have a lot of choice on their menu, including many vegetarian and vegan options. As mentioned before, On the Waterfront is famous for its pizzas; they have over 24 different ones to choose from! Their menu also includes burgers, seafood dishes, salads and steaks. Due to the scenic location of this restaurant, it's not the cheapest dining option that Exeter has to offer, with a 12-inch pizza costing around £12, steaks between £13 and £21 depending on the cut of meat, and upwards of £16 for a bottle of wine.
Number 1 Polsloe
As the name of this tiny, independent cafe states, it can be found at number 1 Polsloe road, which is about 15 minutes walk from the city centre. Its minimalistic decor and compact size make this an adorable breakfast, brunch and lunch stop. They have both indoor and outdoor seating, and offer pancakes, full English breakfasts (including a non-meat option), avocado on toast, pizzas, salads and cocktails. Expect to pay about £4.50 for 3 of their stacked American-style pancakes with toppings of your choice, and about £2.50 for a coffee.
Hubbox
Hubbox is a small chain (4 locations, all in the surrounding area), specialising in hot dogs and burgers, as well as craft beers. You can eat in, have your food to take away, or even have it delivered to your front door with the food delivery service Deliveroo (which is very popular in Exeter). If you do choose to eat your meal in their restaurant, you'll find yourself in a modern, raw, industrial-style setting. Hubbox is centrally located, on Sidwell street, and prices are good; for example, a classic beef burger costs about £6 and hot dogs are between £6 and £8.50. They have some vegetarian and vegan options too.
Brody's Breakfast Bistro
Brody's Breakfast Bistro is situated in Exeter's city centre, on Queens street. Although they have the word 'breakfast' in their name, they're in fact open from 8 am until 4 in the afternoon, seven days a week. Brody's is very popular with students in Exeter, as it's a buffet-style setup, meaning that once you've paid, you can eat as much as you like! It costs around £6.50 for the unlimited pancake buffet, so you can have as many of their freshly-made American-style pancakes as you can fit. It does get busy in the mornings and early afternoons, but they have plenty of seating so it's rarely an issue.
Double Locks
You can find the Double Locks pub about 2 miles away from the quay, making it the perfect stop for lunch or dinner after a bit of walking. To get there, simply walk in the direction of Topsham from the quay, along peaceful riverside footpaths for about half an hour. When you arrive, reward yourself with one of their home-cooked dishes using fresh, seasonal ingredients. They have sandwiches, wraps and baked potatoes in addition to more traditional pub dishes, such as Fish and Chips, Sausage and Mash and Ploughmans. Prices are average; £7 for a sandwich, around £10 for mains.
---
Photo gallery
---
---
Content available in other languages
Want to have your own Erasmus blog?
If you are experiencing living abroad, you're an avid traveller or want to promote the city where you live... create your own blog and share your adventures!
I want to create my Erasmus blog! →