Nightlife in Exeter - Nightclub guide and going out in Exeter
Nightlife in Exeter - Nightclub guide and going out in Exeter
Whilst Exeter isn't known as the UK's nightlife capital, it still does have a variety of places you can head to in the evenings, whether that be cosy pub or a classy cocktail bar, there's a little bit of everything. Considering it's not a huge city, Exeter has a big selection when it comes to what to do in the evenings. Here are some of the top picks for students.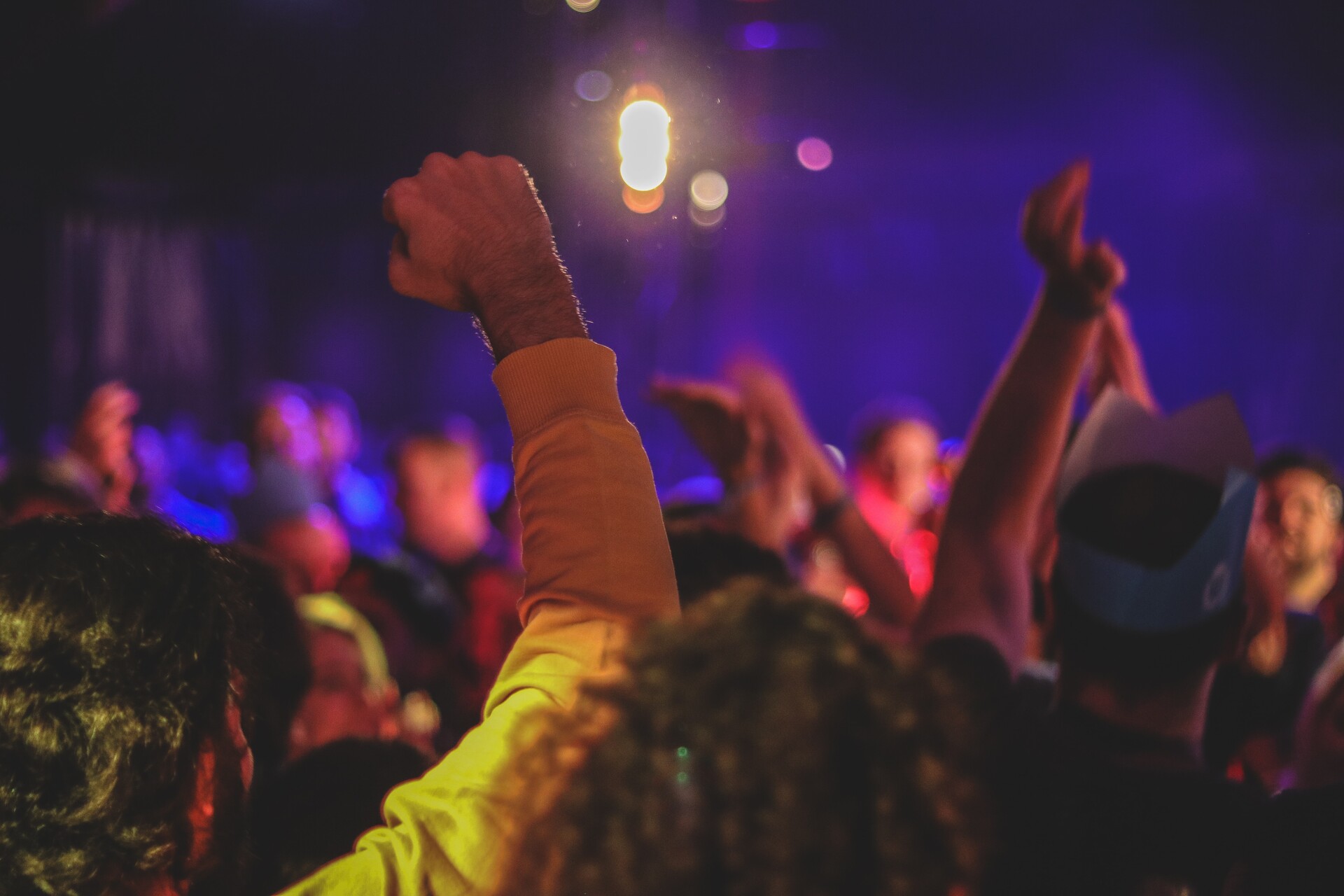 Monkey Suit
Located at the top of Sidwell Street, the Monkey Suit is a classy cocktail bar, serving craft beers, wines and cocktails, as well as coffee and tea during the afternoons. Prices are quite reasonable; you can get a bottle of wine here for about £8. As a result of its proximity to the extremely popular nightclub Unit 1, students often come here before going there. Plus, many university societies host their events here, and they sometimes have live music performances here, which makes for a great atmosphere.
The Victoria Inn
The Victoria Inn is situated at the top of the student Victoria Street. A traditional pub serving real ales and home-cooked pub food, this place is always full of students popping in for a drink on their way back from their classes. On some days they offer a 2-for-1 deal on their burgers (which are usually about £8 each), and they also host a quiz night which gives you the chance to win a cash prize!
The Ram
The Ram is the on-campus student pub. Situated in the Forum in the centre of campus, the Ram has a simple food and drinks menu, serving beer, wine, spirits, cider, soft drinks and cocktail pitchers, at very good prices. It's a great place to head to after your lectures, or before going out for a night on the town. Due to its central-campus location, it's always busy inside and the atmosphere is great. They have six TV screens, making it a great place to watch sports matches, and on sunny days you can take advantage of their beer garden.
Artigiano's
Artigiano's can be found on Exeter's High Street, and has both indoor and outdoor seating. No matter the time of day, this trendy place is always packed with people. Whether you want to pop in for a morning coffee or meet for a romantic evening date, Artigiano's is a great choice. They have an extensive drinks menu, serving cocktails, wines and beers, as well as speciality coffees, smoothies and shakes. It's not the cheapest place in Exeter (for example, cocktails cost £8 a piece - two for £12 - and a bottle of beer is around £4.50), but it's worth the slight splurge. They also have a food menu serving pizzas and bar snacks.
Turtle Bay
In the newly-renovated Guildhall you can find Turtle Bay, a Caribbean-themed bar and restaurant. Inside, the decor is vibrant and bold, transporting you to the Caribbean. They have a large food menu, and many unusual and wacky cocktails, as well as over 40 different types of rum! Cocktails are well-priced at 2 for £7.15 during happy hour, which runs from 11.30 am until 7 pm, and again then from 10 pm until closing time.
The Imperial
Situated about 10 minutes walk from the main university campus, the Imperial is a huge pub, which is extremely popular with students, serving good value drinks and pub food. It's without a doubt one of the cheapest places to eat and drink in Exeter, as some items on the menu include a free drink, and they also do 2-for-1 deals. It's not the most atmospheric place in town, and the cocktails aren't the best, but in the evenings it does get quite lively with students, and you know you won't end up spending too much there.
Old Firehouse
Old Firehouse is one of Exeter's most popular pubs, loved by both locals and students. It can be found just off the High Street, and consists of a courtyard area, as well as multiple bars set over 3 floors. The quaint courtyard is decorated with fairy lights, with beer barrels for stools. The interior is dim and the tables are lit with candles, the ceilings are decorated with bunting, and regardless of what day of the week it is, the evenings are always very busy. Some say that this is where J. K Rowling (author of the Harry Potter books, who studied at the university in Exeter) got her inspiration for the Leaky Cauldron pub in the series! Old Firehouse has a huge range of ciders and beers, plus home-cooked pub food, including many vegan and vegetarian options. They are also famous for their legendary pizzas, which can easily feed 3 people. Prices are very reasonable too; a glass of wine is about £2, a bottle is about £8, and the pizzas cost around £10. Plus, it's one of the few places in Exeter where you can grab a sit-down meal late into the night. They host a range of events throughout the week, such as a quiz night, and music night in which groups have the opportunity to perform.
Clubs in Exeter
As with its bars and pubs, Exeter has a range of clubs to choose from, whether you fancy singing your heart out to some cheesy music, or dancing in an underground cave all night. Generally speaking, when students go out clubbing in the city they all get together for pre-drinks, usually at home, and head out at about 11 pm to the venue. Clubs in Exeter shut at about 2:30-3:30 am, depending on the club and day of the week. Keep reading to learn about the best clubs for students in Exeter.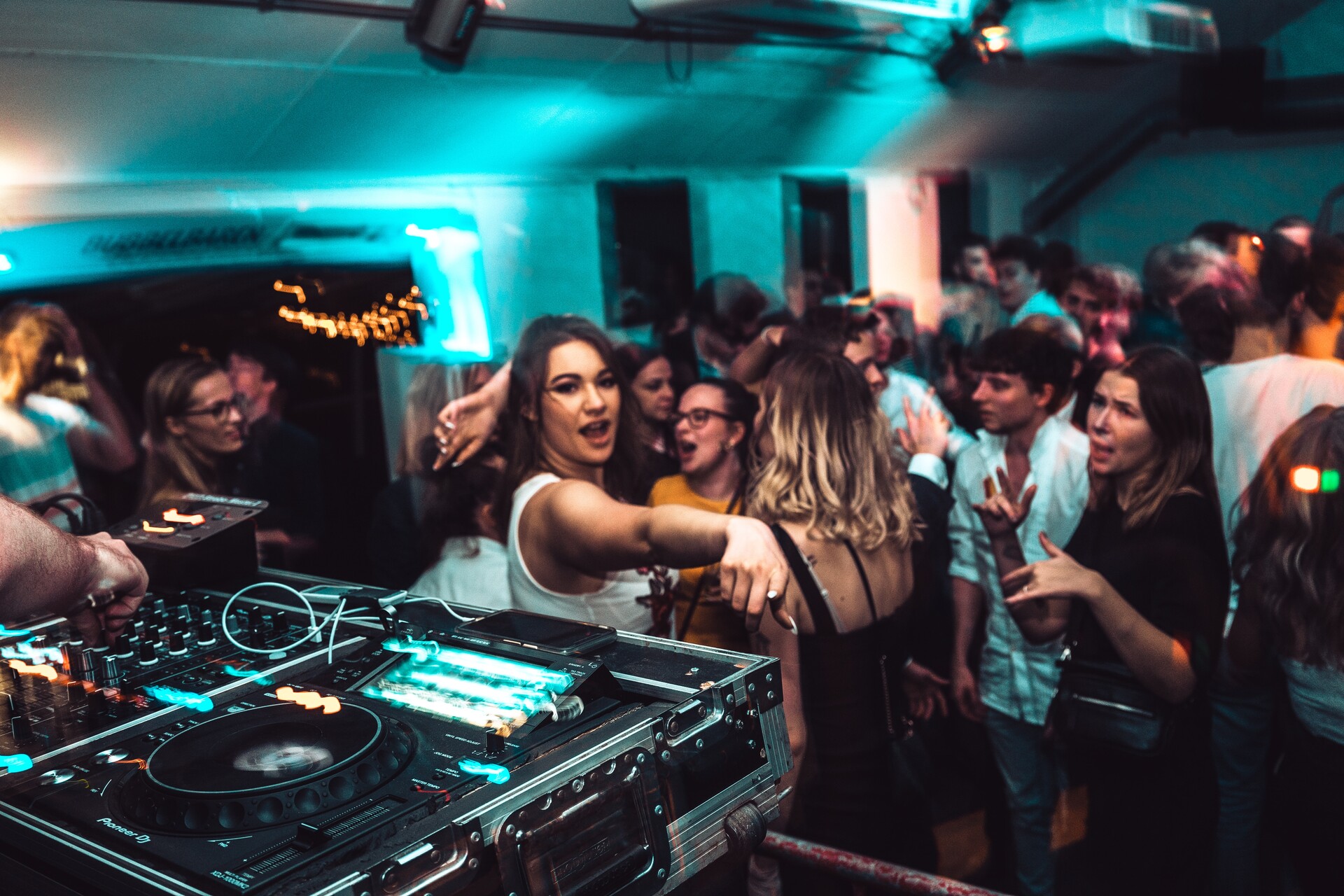 Unit 1
Arguably one of the city's most popular and biggest clubs, Unit 1 is busy almost every night of the week. Situated on Summerland Street, off of Sidwell Street, this modern club boasts 3 bars set around a circular dance floor in the middle. The themed nights make this venue extremely popular with students, with one of the most popular being 'Cheesy Tuesday', where the DJ plays old-school classics all night long. Since its refurbishment and name change a year ago, the club has become increasingly popular, so it's advisable to purchase a ticket in advance from a rep or on their website in order to get guaranteed entry into the club. Entry costs between £3 and £5. Saturdays are 'local's night', so if you're a student it's better to go during the week. As with all the clubs in Exeter, there is no dress code - trainers, hoodies and fancy dress are acceptable!
Rosie's
Rosie's is another club that, like Unit 1, recently underwent a name change and refurbishment. It is located on Mary Arches Street, between Fore Street and the High Street. The style throughout is modern, with a downstairs bar area and two upper levels, each with its own music style. For students, it's best on Mondays and Thursdays, and entry is either free (often before a certain time), or about £3-4. Drinks prices are average; for example, 2 jagger bombs cost £5, cocktails are about £6. Be aware that it's quite small and can get very cramped in there!
Timepiece
Timepiece is one of Exeter's oldest nightclubs, it has been around since 1997. It's also one of Exeter's largest clubs, as it comprises of a large ground floor bar area, and two other rooms which each have their own dancefloor and bar. It's on Little Castle Street, which is one minute from the High Street. The university has a huge sports scene, and on Wednesdays when the teams have their socials, they head here. It's also good for students on Fridays. Entry is often free to the club, although sometimes you may have to pay around £4. Like both Unit 1 and Rosie's, this club was also renovated recently, and as a result, it is more modern but still retains the same charm that it has been known for almost 2 decades now.
The Lemon Grove
This is the on-campus student venue. Every Saturday they have a club night, which is great as students don't tend to go out to the clubs in town on Saturday nights. You can buy your entry either at the door or in advance, and it costs about £4 (you need to have your student card on you to enter). Although it is often likened to a 'school disco', the Lemmy (as it is usually referred to as), is packed out with students every Saturday, with drinks offers running all night long. It comprises two rooms; one with a bar and loads of seating, and the other with a DJ booth and a large dance floor area. Expect a mix of club anthems and old-school hits.
The Vaults
The Vaults is Exeter's LGBT venue. It can be found on Gandy Street and is open 7 nights a week. Inside you'll find two bars and multi-coloured neon lighting. They have club nights on Tuesday, Friday, Saturday and Sunday. Prices are reasonable; free entry on Tuesdays and Sundays, and free entry before a certain time on Fridays and Saturdays. A bottle of wine costs £12 and cocktails are about £6 each. The DJs generally play pop and commercial music. Bear in mind that this isn't the most popular student venue, but it can be a good night out nonetheless.
The Cavern
Situated on Queens Street, the Cavern is a small underground cave, which acts as a bar, nightclub and music venue. It's easy to walk past it and not even notice it's there, but if you do choose to descend down the stairs, you'll discover an atmospheric, quirky underground venue. It's easy to see how the Cavern is still in business after around 25 years; it's a unique music venue that over the years has hosted a huge number of bands and performers, such as Coldplay and Biffy Clyro. Don't let the fact that this venue has hosted some big names fool you into thinking this is a large place - in fact, the Cavern consists of just one room, with a bar on one side and a stage with a dance floor on the other. As far as prices go, they vary a lot depending on who's performing. Expect to pay anything from £6 to £15 to see a performance, which ranges from funk and soul groups, to rock and indie bands. A hugely popular event they host is the famous Magic Hatstand, which takes place once a month and always proves to be a night filled with house music, glitter and face paint. Entry costs around £7.
Move
Move, formerly known as Cellar Door (and still often referred to like that), is a small club situated on the quayside, and is a great venue if you're not really into commercial and pop music. It works a bit differently to the other nightclubs in Exeter in that it hosts different guest DJs and acts every week, as opposed to having a resident DJ playing every night. Events typically take place on Thursdays, Fridays and Saturdays. Tickets are more expensive than the other clubs in Exeter - ranging from £7 to £10 usually - but students are willing to shell out the extra cash in order to see a DJ or act they like perform. Expect house and grime music in a hot and sweaty low-ceiling environment.
For a bigger night out…
Head to Bristol! Situated an hour away by train, this big city is home to larger and more varied clubs than in Exeter. Often students will catch the train to the city in the evening and take the first train back to Exeter (at about 5:30 am) after a night of partying. Some notable clubs include PRYZM, Motion and Thekla.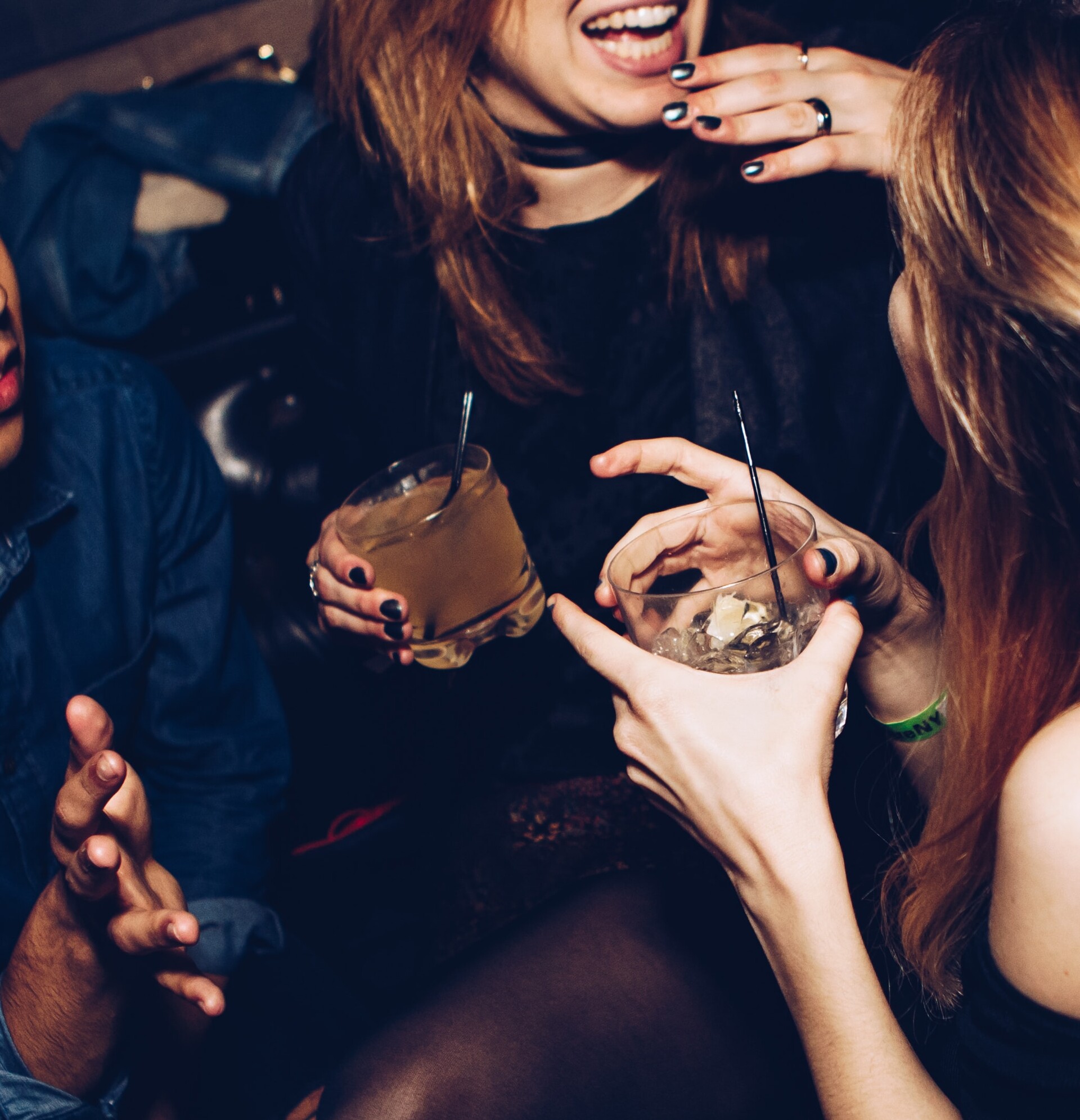 ---
Photo gallery
---
---
Content available in other languages
Want to have your own Erasmus blog?
If you are experiencing living abroad, you're an avid traveller or want to promote the city where you live... create your own blog and share your adventures!
I want to create my Erasmus blog! →