Top Exeter attractions - The best things to do in Exeter
Top Exeter attractions - The best things to do in Exeter
The city of Exeter and its surrounding area has a lot to offer in terms of leisure activities, whether you're more into learning about the history of the area through museum exhibitions, want to do some shoppìng in the vintage and thrift shops, or if you prefer to spend time in the fresh air.
Sites of historical and cultural interest
The places in this section are ones of historical importance to the city, so are well worth a visit if you want to learn more about Exeter's past.
The Cathedral
The cathedral is Exeter's most well-known and best-recognised landmark. The cathedral was completed in 1400, making it over 600 years old. It's a stunning, ornate building from both the outside and inside, and the surrounding scenery is pretty too. The cathedral is set on the 'cathedral green', which is a large lawn area, just off the high street. In summer people flock to this place to take in the sights and do a spot of sunbathing. There are also many restaurants and cafés, several of which have been mentioned in this guide.
It's open 7 days a week, and students can have a guided tour around the building for £5.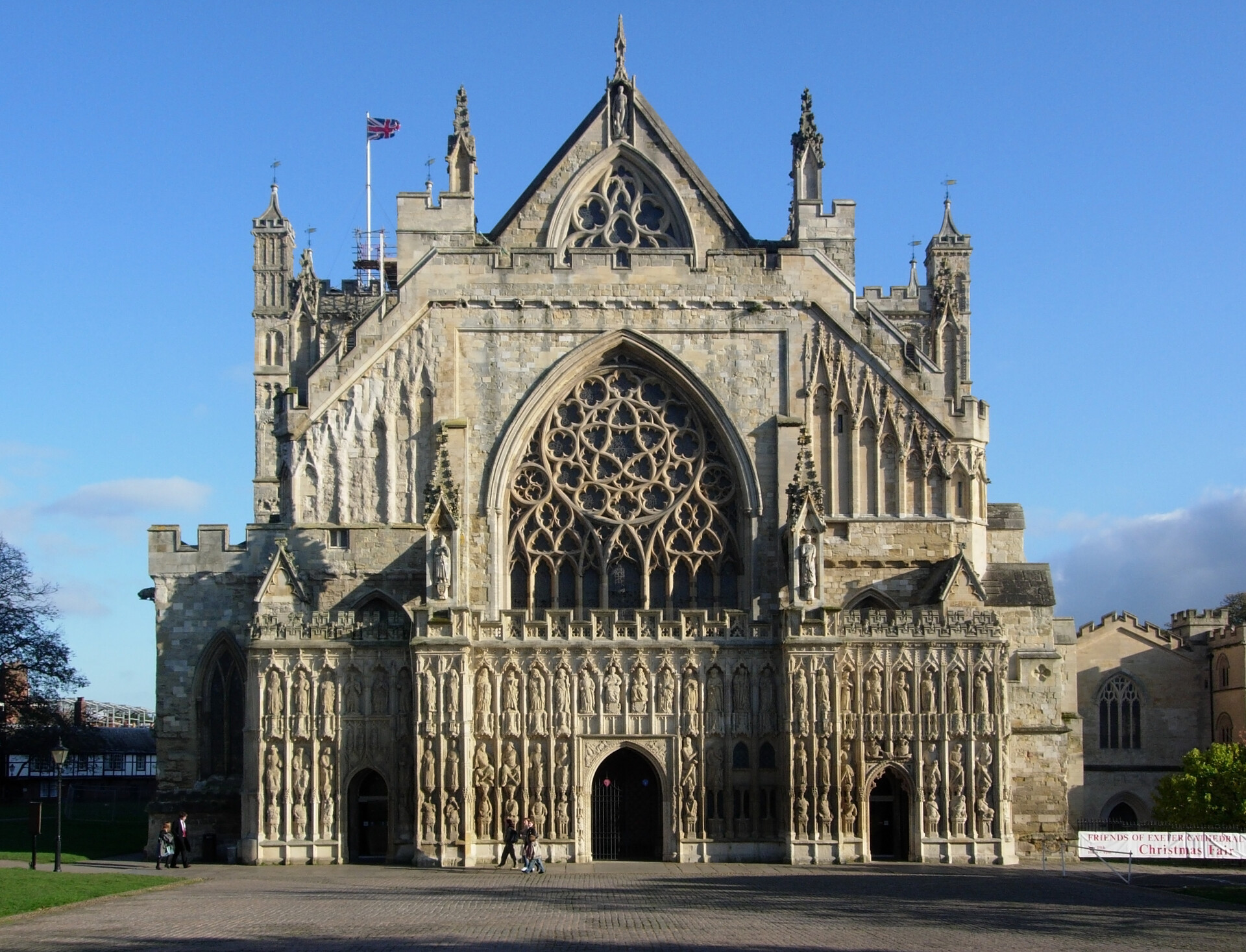 Royal Albert Memorial Museum
The RAMM is Exeter's world-class museum, which showcases a wide variety of exhibits, displays, and galleries that showcase the city's rich history. Expect to see exotic birds, animals, and insects, as well as exhibitions exploring Exeter's history throughout time. They also have displays exploring cultures and geography further afield. Entry to the museum is free, although you could make a donation if you enjoyed it.
The museum is in the city centre, on Queen Street, and is open from 10 am to 5 pm every day, except Mondays when they are closed.
Powderham Castle
Powderham castle is the home of the Earl and Countess of Exeter, and visitors can visit the castle's beautiful landscaped gardens and grounds, as well as the castle itself. Whilst not in the centre of Exeter, it's very easy to get to; simply take the Number 2 Stagecoach bus from Exeter bus station. Or if you're feeling more active, you can cycle to it on country lanes from the quay (about 6 miles).
Entry costs about £11.50 per person, and if you return within the next 7 days it's free upon completion of their feedback survey!
Underground Passages
Exeter's underground passages were built in the 14th and 15th centuries are were designed to bring clean drinking water into the city during wars and sieges. To make it easier to repair the pipes in the event of leaks and breakages, supports in the form of vaulting were built around the pipes, and today visitors can take a guided tour in the tunnels which the pipes once run through. The passages can be found at 2, Paris street, just off the high street. They advise you pre-book your tour, and arrive 10 minutes before it's scheduled to depart. Tours take about half an hour, and you also get the opportunity to watch their 10-minute film which gives some background information on the tunnels. At the end of the tour you have the chance to explore their exhibition too.
Adult tickets cost £6.
Rougemont Gardens
The entrance to the well-maintained Rougemont gardens is on Castle street, so in the city centre. Historically, this garden was part of the defense for Exeter Castle, which can be found next door. Today, visitors can take a stroll through the beautiful gardens, or eat a picnic amongst the idyllic scenery of colourful flowerbeds.
Entry to the gardens are free, and it's open from 7am till 9pm every day, all year round.
Northernhay Gardens
You can find Northernhay Gardens' entrance on Queen street, in the city centre. This pretty park is of historical significance in that it is the oldest public open space in England; having been open since 1612. The gardens are a peaceful sanctuary within the city centre, which you can walk through or take a picnic on a sunny day.
Entry is free and the park is open from 7am til 9pm.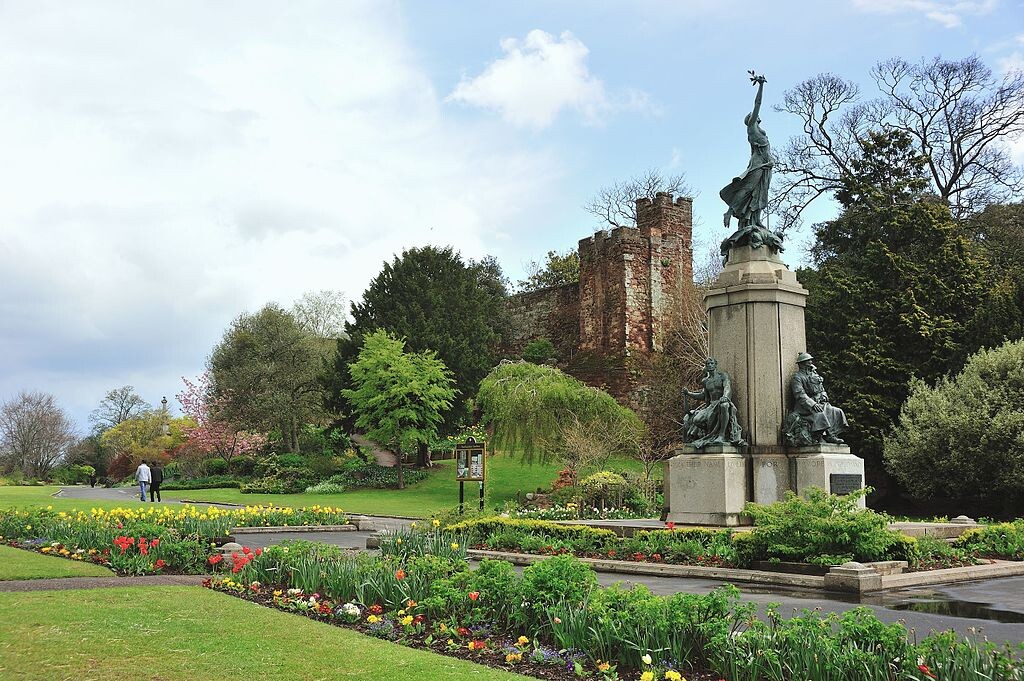 University of Exeter campus grounds
As mentioned in the section about Exeter's different areas, the main university campus is regarded as one of the most beautiful of any UK university. Set in 280 acres, the campus grounds have a lot more to offer than just academic buildings. The University has a team of 37 gardeners who work to maintain the grounds and gardens, and no matter the time of year, it's worth venturing a little further from your lecture theatres to discover the hidden sculptures, ponds and cherry orchards, to name a few. By having a read of the university's guide to the grounds and gardens, you can make the most out of exploring Streatham campus.
Other things to see and do in Exeter
Aside from visiting sites of historical and cultural interest, Exeter also offers a wealth of other activities and things to do, whether you're into playing sports or simply watching, shopping in department stores or finding hidden gems in thrift shops, there's definitely something for everyone.
Sports
If you're into playing sports, Exeter is a great place to be a student, as there is a thriving sports community within the University. If you're more into being a spectator, you'll be glad to know that there's plenty for you too. Keep reading to find out more about sporting activities in Exeter.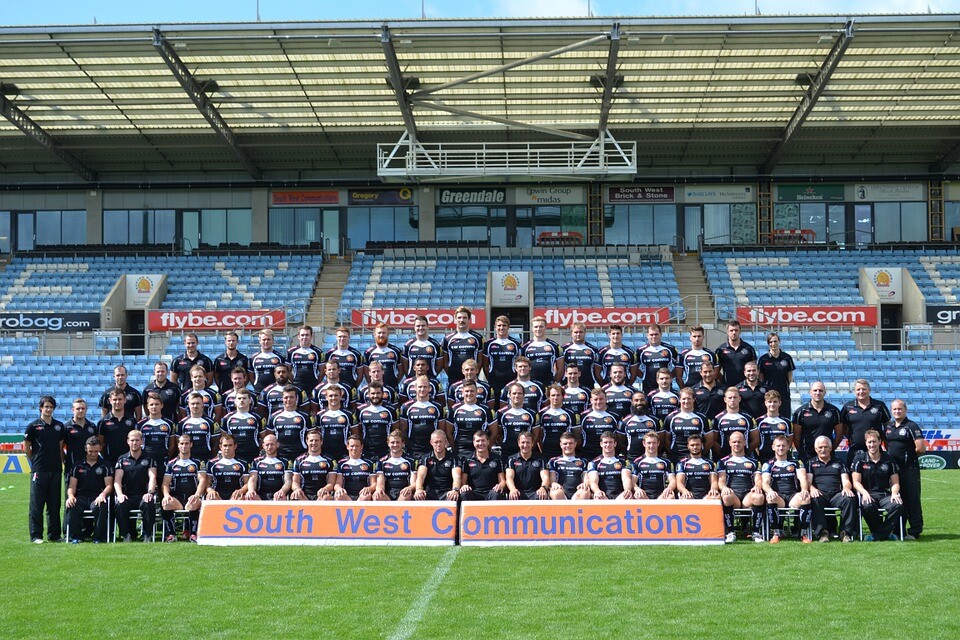 Exeter Chiefs
Exeter Chiefs are the city's very successful rugby team, who are currently in the premiership - the top rugby league in the UK. Their stadium is called Sandy Park, and is located just 5 miles from Exeter city centre. Whether you're into rugby or not, it's worth attending at least one game if not just for the atmosphere. To get to Sandy Park, you can get the C bus, operated by Stagecoach, from the bus station in city centre. A return ticket costs about £3 and the bus runs every 15 minutes on match days. You can also take the train from Exeter St David's train station to Digby (journey time 10 minutes), which costs about £3. Students can benefit from discounted match tickets, starting at about £16, depending on where you sit.
Exeter City FC
Exeter city is the local football club, which is in league two - the fourth tier in the UK football league system. Their playing grounds can be found at St. James' park, in the city centre. Students can buy discounted tickets for £12, and you can easily walk to the stadium from the campus or city centre.
Varsity
Throughout the year, various varsity matches take place, in which the Exeter university sports teams play against a rival team for another university. The one that draws the most crowds is the Rugby varsity, so much so that the most recent was held at the Exeter Chiefs rugby ground, Sandy Park. There are also varsity matches for hockey, swimming, football and cricket. Varsities raise money for charities of their choices, and spectators can enjoy the matches in a buzzing student atmosphere. During the run-up to the matches, you can buy tickets from reps on campus.
Touch Dukes
Similar to varsity, Touch Dukes is a yearly charity touch-rugby and rounders event, which takes place in Dukes Meadow, within walking distance of the campus and city centre. Anyone can form a team and take part, or you can sunbathe as you watch from the sidelines. Tickets cost a few pounds, and there is an after-party at a nightclub in town afterward. It draws hundreds of participators and spectators every year - it's not to be missed!
Outdoor activities at the quay
If you head down the Exeter's quayside, you will find a host of sporting activities available, mainly watersports. For example, at AS Watersports, you can hire a canoe, kayak, or paddleboard to use on the river. They offer both tuition and hire services. It's open from May to September, and it costs about £15 to hire a kayak for two hours and £20 for a canoe. Saddles and Paddles offer a similar hire centre, but with bikes in addition to canoes and kayaks. You can hire a bike for 3 hours for about £9 and cycle along the picturesque river setting.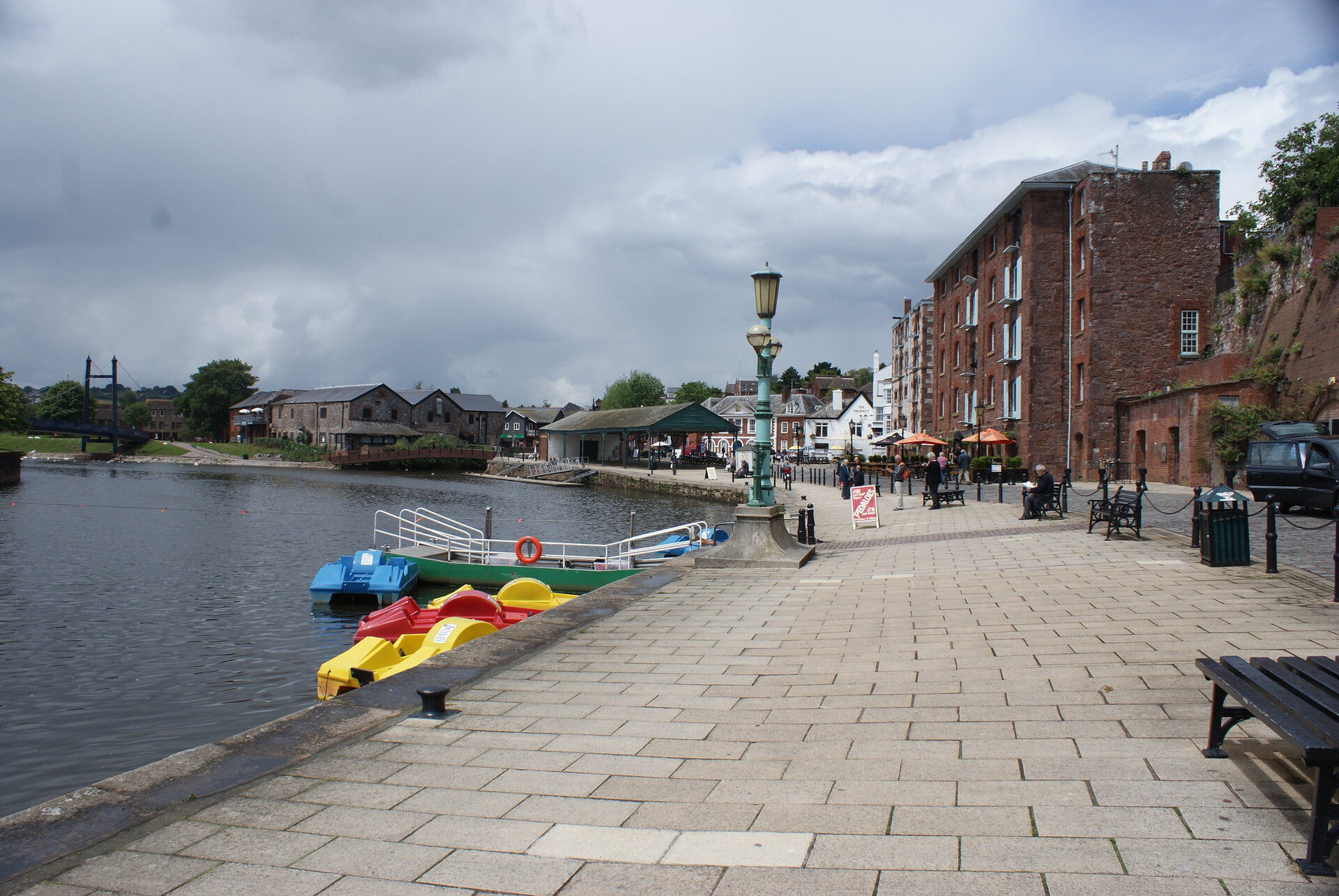 Rock Climbing
Clip 'n' Climb is an indoor rock climbing centre at the quay. If you want to try your hand at a different type of exercise, this could be just the thing for you! Test your strength by climbing one of their many vertical climbing walls, or challenge yourself by doing their leap of faith. Tickets cost about £12.
Gyms and Swimming Pools
For some, going to the gym is not only to lose weight and get stay in shape; for some, it's a hobby that plays an important role in day-to-day life. For those of you who are regular gym-goers, you'll be glad to know that there are several to choose from in Exeter. You can find the usual chain gyms such as Fitness First and Anytime Fitness, which are both in the city centre. Membership for Fitness First is about £30 a month, whereas Anytime Fitness is about £36 and is open 24 hours a day. On Streatham campus you can find theRussell Seal Fitness Centre, which opened just a few years ago after a £6.5 million investment. It costs £250 a year (which has to be paid all at once). This membership price also allows you to use St Luke's campus gym. They also offer instructor-led classes.
If swimming is more your thing, you can take advantage of the University's indoor swimming pool, on St Luke's campus, or their outdoor pool during the summer months. If you have an all-inclusive gym membership, entry to the pools is free, but you can also buy a pool-only membership for roughly £20 a month.
Shopping
Exeter has a huge variety of chain shops, department stores, charity shops, independent boutiques and vintage shops, all within a short walk of each other.
Princesshay Shopping Centre
Princesshay is probably the most obvious shopping destination in Exeter. Situated by the high street, Princesshay is a modern outdoor/indoor shopping complex that consists of shops such as Topshop, New Look, Hollister, Zara and Apple. They also have food outlets like Wagamama's, Carluccio's, Starbucks and Nando's. Every year they host a student event called 'Strictly Students' around October time, and is a one-night event during which the shops there offer more generous student discounts. In addition to this, they have some stalls where you can get some freebies and win prizes. All year round, most of the Princesshay shops offer student discounts, either upon showing your NUS card, UNiDAYS ID, or university student card.
High Street
This is the main street in Exeter city centre, and is home to chain shops including H&M, Accessorize and John Lewis. Plus, they have an array of cafés and useful services such as opticians and pharmacies.
Guildhall
Guildhall is a small, indoor shopping centre, with its main entrance on the high street. Here you can find shops selling good-value products including Wilko's (which sells homewares and health and beauty products), Primark (cheap clothing, accessories and homewares) and Sainsbury's (supermarket). The Guildhall has just undergone a huge renovation and restoration and now boasts a food court consisting of 8 restaurants including one with a rooftop bar and restaurant (aptly named The Terrace), perfect for dinner or lunch after a day of shopping.
Gandy Street
Gandy street is just off the high street, and it's easy to see why rumour has it that this was the inspiration for Diagon Alley in J. K Rowling's Harry Potter books. With its cobbled, narrow streets, it's a world away from the atmosphere of the high street, even though the two are right next to each other. Gandy street is known for its array of independent shops, such as Choccie Bar (a chocolaterie), Crystals (a crystal shop), Firkins (jewelry and accessory shop) and Sobeys (vintage clothing store).
Fore Street
Fore Street is essentially a continuation of the high street, but is home to more independent and speciality shops. There are several cafés and bars here, like the Glorious Art House and Walkabout bar. There are also several fancy-dress shops - great for the many themed socials in Exeter. You can also find gift shops and vintage stores here.
Cinema and Theatre
If going out to the cinema to see the latest releases, an art-house film or theatre performance is more up your street, you'll be glad to know that within Exeter you can do all these things!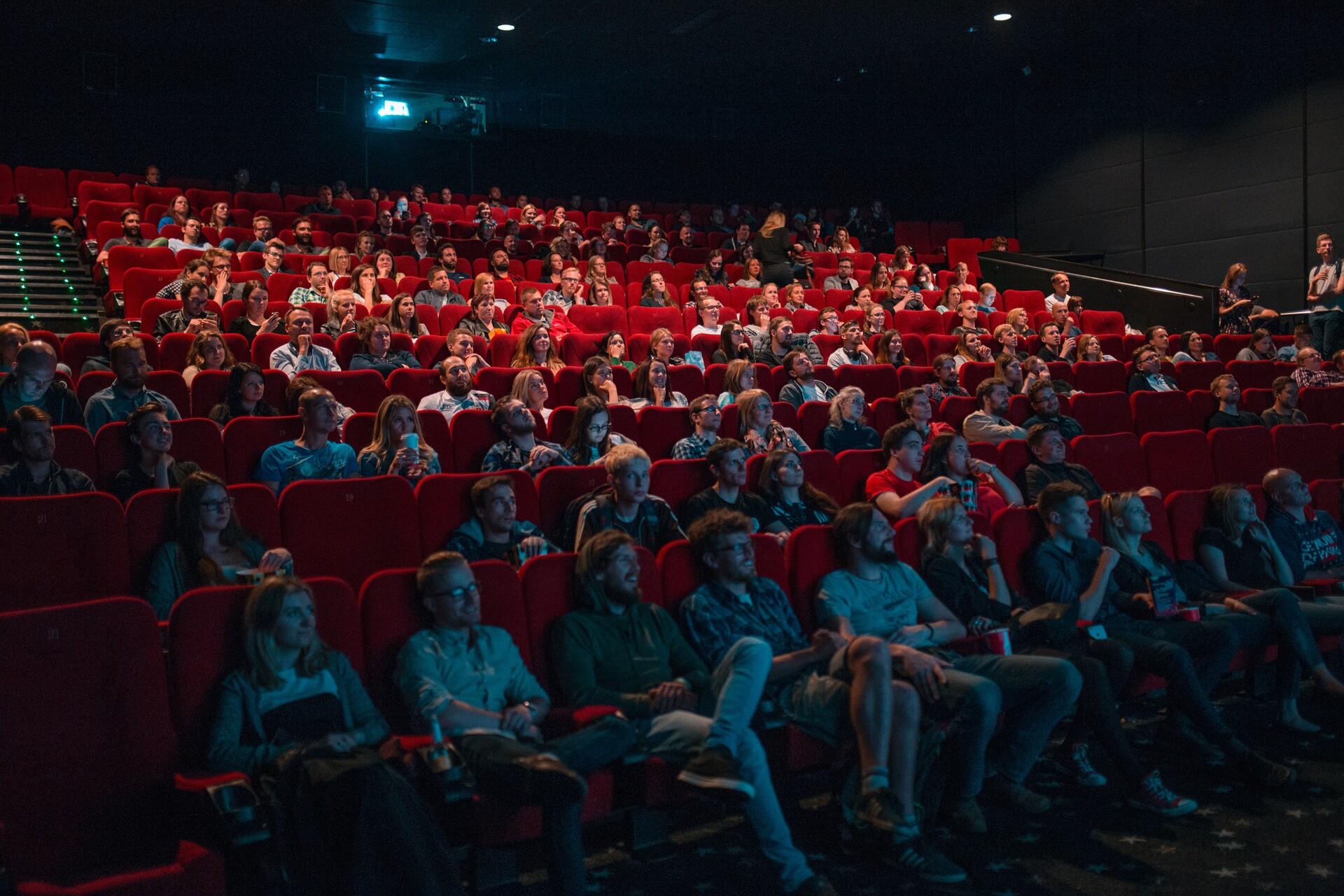 Odeon Cinema
This can be found on SIdwell street, in the city centre. Odeon Exeter has 4 screens showing new releases, including 3D films. They offer different prices depending on if the film is being shown during 'off peak' times (Monday-Thursday before 5 pm) and 'peak' times (any other time). They offer a slight reduction in ticket prices if you have a valid student card. Expect to pay about £6.25 for an off-peak ticket. However, you may have to pay more if the film has only just been released.
Vue Cinema
Vue cinema can be found at Summerland gate, a few minutes walk from the high street. Like Odeon, Vue shows the newest releases, and differs in that it has seven screens and is a bit more modern. Prices vary depending on how new the film you're going to see is, but expect to pay about £8.50 for a student off-peak ticket to see the newest blockbuster, and £7 to see an older release.
On-campus Cinema
The main university campus has its own independent cinema, situated in Devonshire House, in the centre of campus. They show 2 films, each twice a week, and have the cheapest prices of any cinema in the city. The campus cinema screens a mix of films, from arthouse to mainstream. Ticket prices are about £3.50 for non-members, and £2 for members - membership costs just £15 for the entire academic year. You can buy tickets at the door.
Picturehouse Cinema
Picturehouse cinema is situated on Bartholomew Street, near the bottom of Fore Street, close to the quay. It's different from the Vue and Odeon cinemas as they screen more documentaries, foreign and indie films plus operas and theatre performances. Off-peak student tickets cost about £7.70, and you can become a Picturehouse member for £20 a year which gets you some free cinema tickets, reduced prices, and even some discounts in some local shops and cafés in Exeter!
Exeter Northcott Theatre
Despite being situated in the heart of the main university campus, Northcott theatre is the main professional theatre in the city, hosting comedy, dance, drama, opera and music performances. Prices vary depending on the performance and seat, but expect to pay anything from £12 to £20 for a student ticket. Selected events are eligible for 'Student Standby' tickets, where students can purchase tickets for shows on the day for just £5. They also have a student membership system, which costs £6 a year and entitles you to a free ticket and a discount on the food and drink at the bar.
Let's have some fun
Most of the most obvious leisure activities you can do in Exeter have already been mentioned. However, there are a couple of other things which are worth mentioning too, if you want to do something a little different.
Escape Rooms
These are puzzle games, in which you have a set amount of time to 'break out' of the room, by completing a series of puzzles, some of which can be quite challenging! There are two of these types of centres in Exeter; Mission Escape and Red House Mysteries. The former costs about £60 for a group of 4 (so £15 per person) whereas the latter is slightly more expensive at £70 for a group of 4. The more people in your group, the cheaper it works out per person. It's a great activity for a rainy day!
Bowling
Tenpin bowling centre can be found at Havenbanks retail park, a few minutes away from the quay. On selected days they have discounts for students, such as 2 games of bowling for about £5, as well as 25% off bowling, food and drink after 6 pm on Fridays; a great way to start your weekend!
Bingo
When most people think of bingo, they don't think of it as a student's pastime, however, Batty Bingo is changing that, with their student club-night/bingo evenings! On selected nights throughout the year, Mecca bingo hall hosts a crazy bingo night for students - expect loud music, dancers, drink deals, and several games of bingo! Mecca Bingo can be found on Fore Street and tickets to this event cost about £8.
Paintballing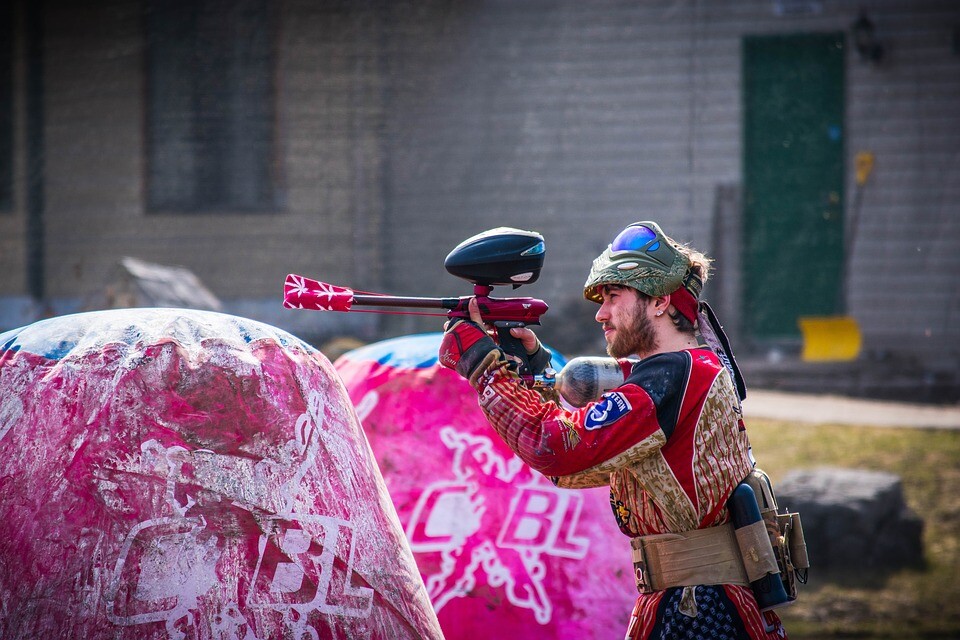 Paintballing is a team game in which players are put into teams and have to 'shoot' members of the opposite team with paintballs. Don't worry, the paintballs are harmless (although they may hurt a little!). There are 3 paintball sites near Exeter. Due to the nature of this game (it's best if played in a forest/natural environment), none of them are within walking distance. However, you can get there easily and cheaply by bus or taxi. Skirmish Paintballing is the nearest one; it's on Pennsylvania road and you can get there in about 5 minutes by car. The best way is by taxi which costs about £10. For half a day's paintballing expect to pay about £21 per person - this price varies depending on how many paintballs you opt for!
---
Photo gallery
---
---
Content available in other languages
Want to have your own Erasmus blog?
If you are experiencing living abroad, you're an avid traveller or want to promote the city where you live... create your own blog and share your adventures!
I want to create my Erasmus blog! →