Where to relax in Bydgoszcz
Where to relax in Bydgoszcz
By the river
Water Tram cruise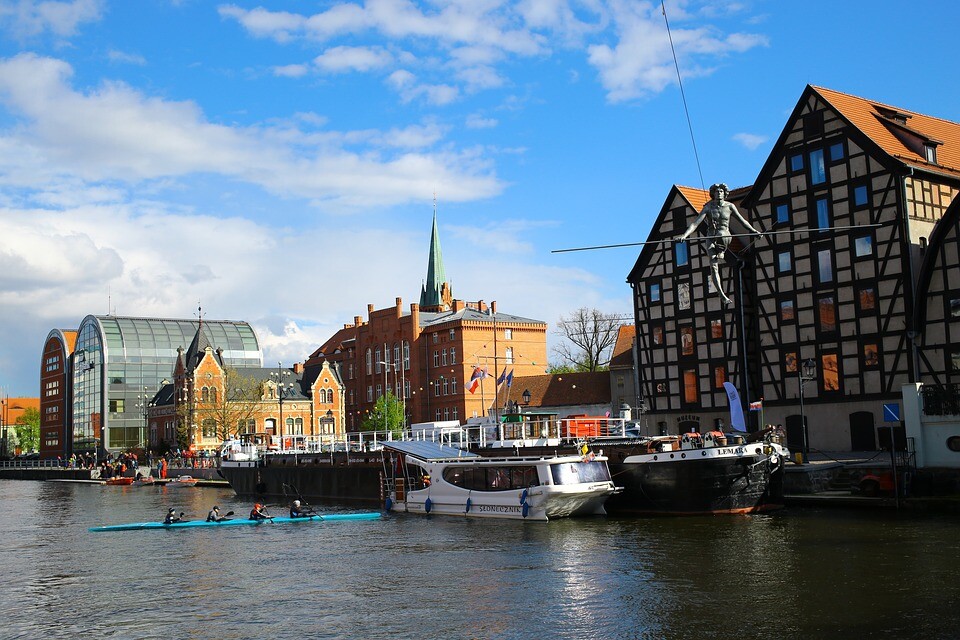 Taking a cruise is one of the major attractions in Bydgoszcz. The city looks the best when seen from the water. There are Water Trams, which operate as a part of public transportation system and we havee two solar powered boats - we try to be ecological! - as well as one other traditional one. You can choose between three different routes - in 2016 we had Słoneczna (Sunny), Staromiejska (Old Town) and Wschodnia (Eastern) route. All of them start at Fish Market Square (Rybi Rynek, next to the Granaries). If you choose the Staromiejska route (from Rybi Rynek to Astoria) you will go through the loch near the Opera Nova - the loch slowly fills with water, lifting the boat 3,5m up to the higher level, so the cruise can continue. Everything takes approximately 15 minutes.
The routes look different each year due to the situation on the waterway and some renovation works, but they operate several times a day, every day in the week, but only through the summer season (May - mid-September). You can check the timetable at the tram stops by the river or online. Tickets are sold on board by the crew and regular ticket costs 5 PLN, reduced ticket 2,5 PLN.
Renting paddle boats or kayaks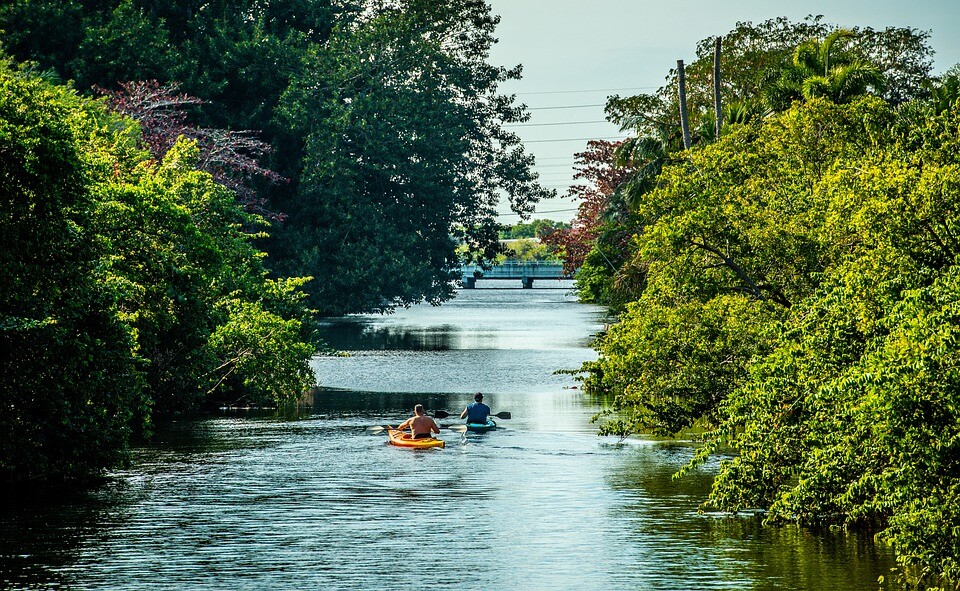 As I've mentioned before, there is an option to rent various water equipment and enjoy the city from a completely different perspective. Kayaking and rowing has very long and rich roots in Bydgoszcz, as several Olympic Medalists are from Bydgoszcz and trained here in the city. Now you can try your hand at these water activities as well! There are a few marinas, the main one is located on Mill Island, and another one is "Gwiazda" marina on Bydgoszcz Canal (Nakielska 34 Street). Excellent conditions for canoeing can be found on Brda river northwest behind city's borders, in Tuchola Forest. Brda river is considered to be one of the most beautiful kayaking trails in Poland.
Every year on the last Saturday of September (in 2017 it's going to be on September 23rd) Bydgoszcz Rowing Regatta takes place - in Polish "Wielka Wioślarska o Puchar Brdy". It's the largest long distance regatta in Poland and goes back 25 years. During the event, an academic race takes place, with Oxford and Cambridge teams competing, and Bydgoszcz representatives too; the rowing eight of Kazimierz Wielki University. With no doubt it's something interesting to see.
Bydgoszcz in general is associated with sports. Bydgoszcz is a city of speedway (Polonia stadium) and athletics (Zawisza stadium). There is the Łuczniczka Arena with basketball and volleyball matches. Many international events took and still take place in Bydgoszcz and there's a lot of opportunities to participate in them.
Unknown face of Brda River
If you want to see a real, natural version of Brda river, with "no makeup" on, go to Piaski, Opławiec or Smukała, the northwestern parts of Bydgoszcz. Here you can see it meandering slowly in very green scenery. In some places there are natural "beaches" where you can rest next to the river. It's a kind of unknown part of the city, still not even discovered by many of the inhabitants of Bydgoszcz.
Forests around the city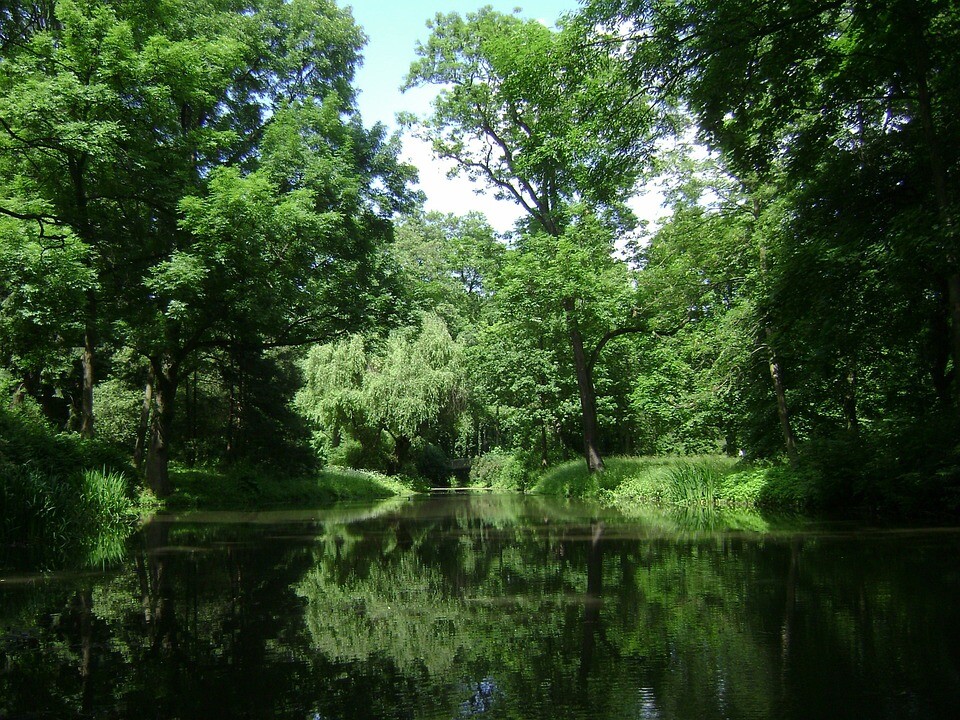 Bydgoszcz is a very lucky and quite unique Polish city. You ask why? Let me tell you - that's because it's literally surrounded from every side by forest. In fact, the city of Bydgoszcz has been built on a large glade and thanks to that, it's one of the greenest cities in Poland. So if you have spare time during your stay in Bydgoszcz, just go for a walk or take your bike and enjoy our big green areas! I can assure you that no matter where exactly in Bydgoszcz you are, you need no more than 20 minutes to get to the closest forest, such as Las Gdański or Puszcza Bydgoska. And there's no better way to get some rest from the city then to spend some time at the bosom of nature.
Interesting fact: in Poland it's very popular to go mushroom picking in the forests during autumn. People can spend hours very early in the morning, picking wild mushrooms and then cooking them in various ways. But remember! Some of them are poisonous and even deadly to consume! If you want to try that out, take someone really experienced with you, who really knows the mushrooms well! Otherwise it may be very dangerous for your health - we do not recommend doing this alone.
Forest Park of Culture and Recreation Myślęcinek
A part of the forest has been turned into the Forest Park of Culture and Recreation - but everyone in Bydgoszcz just calls it "Myślęcinek". 830 hectares in size, it's the largest urban park in Poland. Depending on your preferences, you can do various things there. There are a few main attractions:
an amusement park (mostly for kids I would say):
Opening hours:
Tuesday - Sunday, from 11:00 am until 7:00 pm
Closed on Mondays
the zoo - which is pretty unusual, because it focuses mostly on Polish animals. In the summer season it's usually open from 10 am until 7 pm. In the winter season it closes earlier (4-6 pm, it would be the best to check the hours before visiting the zoo).
Botanical Garden - for those who are more interested in plants and picturesque nature, there's a Botanical Garden open every day from 9 am until dusk. The park is very romantic. The rock garden Różopole Glade is a popular place for picnics etc. From time to time there are big concerts organised here.
In Myślęcinek, you can go cycling, rollerblading, hiking, skating, skiing, golfing, horse-riding or fishing. You can have a barbecue or simply lay on the grass or sand and bask in the sun. There's no chance of getting bored in Myślęcinek, honestly, everyone will tell you that. We will explain how to get there here (link)
Lakes: Borówno and Jezuickie (Piecki, Chmielniki), Pieczyska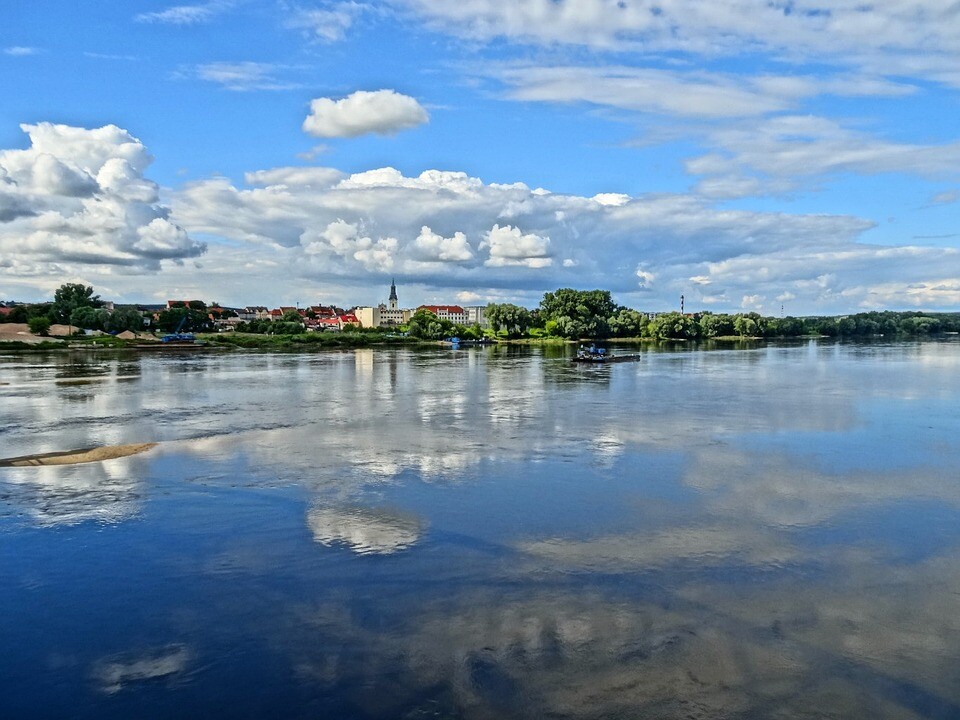 We already know Bydgoszcz has many forests surrounding it, but can it get even better? Actually yes, it can - there are lakes hidden in there too! Every summer, they get very popular, as everyone want to escape from the hot, concrete jungle and enjoy the sunny weather by the water. There are the three most popular spots to go to:
Jezuickie Lake
10 km south from Bydgoszcz with beaches in Chmielniki and Piecki. The beach in Chmielniki is more developed with a pier and lifeguards and you have to pay 5 PLN to enter, whilst the beach in Piecki is more natural and free, but - you can only get to it by car. In Chmielniki there are places to buy food, kebabs, ice-creams, and you can also rent sport and water equipment, such as paddle boats or kayaks. There is a camping site where you can camp in a tent or in a wooden cabin. You can reach Chmielniki by city bus line no. 99, by regional train (from Main Railway Station to Chmielniki Bydgoskie station) or by car.
Bus 99 operates in summer season and it goes from Kościeleckich Square. It takes 20 minutes to reach Chmielniki. You need a regular city bus ticket - if you're a student it's just 1,50 PLN.
Borówno Lake
17 km north from Bydgoszcz. There is a beach that was renovated in 2015, and now it has new sand brought over from the Baltic Sea. The Lifeguard tower means that lifeguards are present. The easiest way to reach this lake is by car.
Koronowskie Lake - Pieczyska
That one is further away from Bydgoszcz, but it's very popular and probably more developed, as Koronowskie Lake is quite big and is a center of sailing for the region. The lake is connected by Brda river with other lakes and all of this makes Koronowo the gate to Tuchola Forest. Entrance to the beach in Pieczyska is completely free of charge.
Winter time: skiing in Myślęcinek - ski slope, ice-skating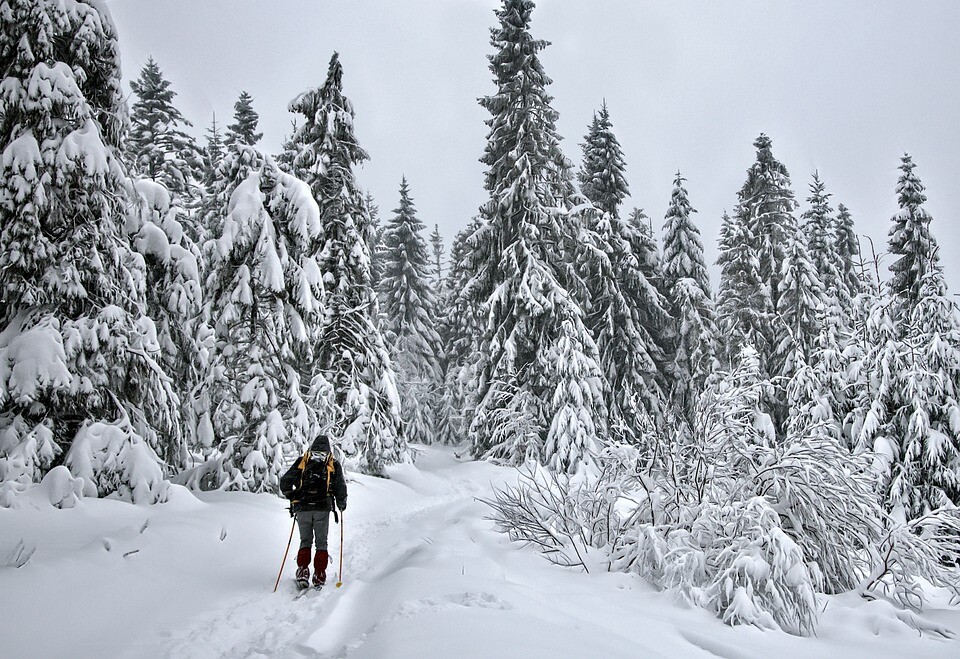 If you spend winter in Bydgoszcz, then you can go skiing in the Myślęcinek Park. There is a ski slope in the northern part of the park, which is open all the time, when the temperature outside goes below 0 degrees for few days. The slope is not too big of course, the hill is 107 m high and the height difference between the highest and the lowest point is 42 m. There are three ski runs/routes (170, 210 and 250 m long) waiting for you.
The ski slope is open on the weekends between 10 am and 9 pm. It's also open from Monday to Friday during two weeks of winter break for schools. One zjazd (downhill ride) costs 1,5 PLN (2 PLN during the weekends). If you buy 10 tickets together, it's 10 or 15 PLN. You can also buy a ticket for one hour (15 or 19 PLN). There is a point where you can rent all the equipment, you can also but something to eat.
When the temperature stays below zero for a longer time and the lakes in Myslęcinek freeze, there is an opportunity of ice-skating over there. But before you put your feet on the ice, make sure it's thick enough! It should be easy to notice if the lake has been prepared for ice-skating or not. There are some ice rinks in the city as well.
Escape rooms
The idea of escape rooms is getting bigger and bigger and has been very popular in Bydgoszcz recently! There are approximately 25 rooms in Bydgoszcz waiting for you to visit. It can be the perfect way to integrate with a group of your new Erasmus friends. You can look for the rooms here. The most popular ones are "Wyjście awaryjne" or "Escape the Brain" places. One which is really different from the others is called "Muzeum Ściśle Tajne" and what makes this place so special is the fact that it's a real bunker that you're trying to escape from! It was built in 1958 during the Cold War as a shelter for the regional authorities - now it's open for you to see it. It's located in Tryszczyn, out of the city. Details in Polish are here. You have to contact the owners before the visit by mail: [email protected]
Continue to Cinemas and Theatres in Bydgoszcz
---
Photo gallery
---
---
Content available in other languages
Want to have your own Erasmus blog?
If you are experiencing living abroad, you're an avid traveller or want to promote the city where you live... create your own blog and share your adventures!
I want to create my Erasmus blog! →