Nightlife in Krakow - Nightclubs guide and going out in Krakow
Nightlife in Krakow - Nightclub guide and going out in Krakow
Krakow has become a very popular student and tourist destination. Every year, thousands of students from all over the world choose to spend their year abroad there and study at one of the best universities in Europe. This also means that the city had to adapt to the everyday growing needs of the very demanding incomers. If you are looking for a great night out, Krakow has lots to offer. With the abundant number of bars and clubs, everyone will find something for themselves.
Top cheapest nightclubs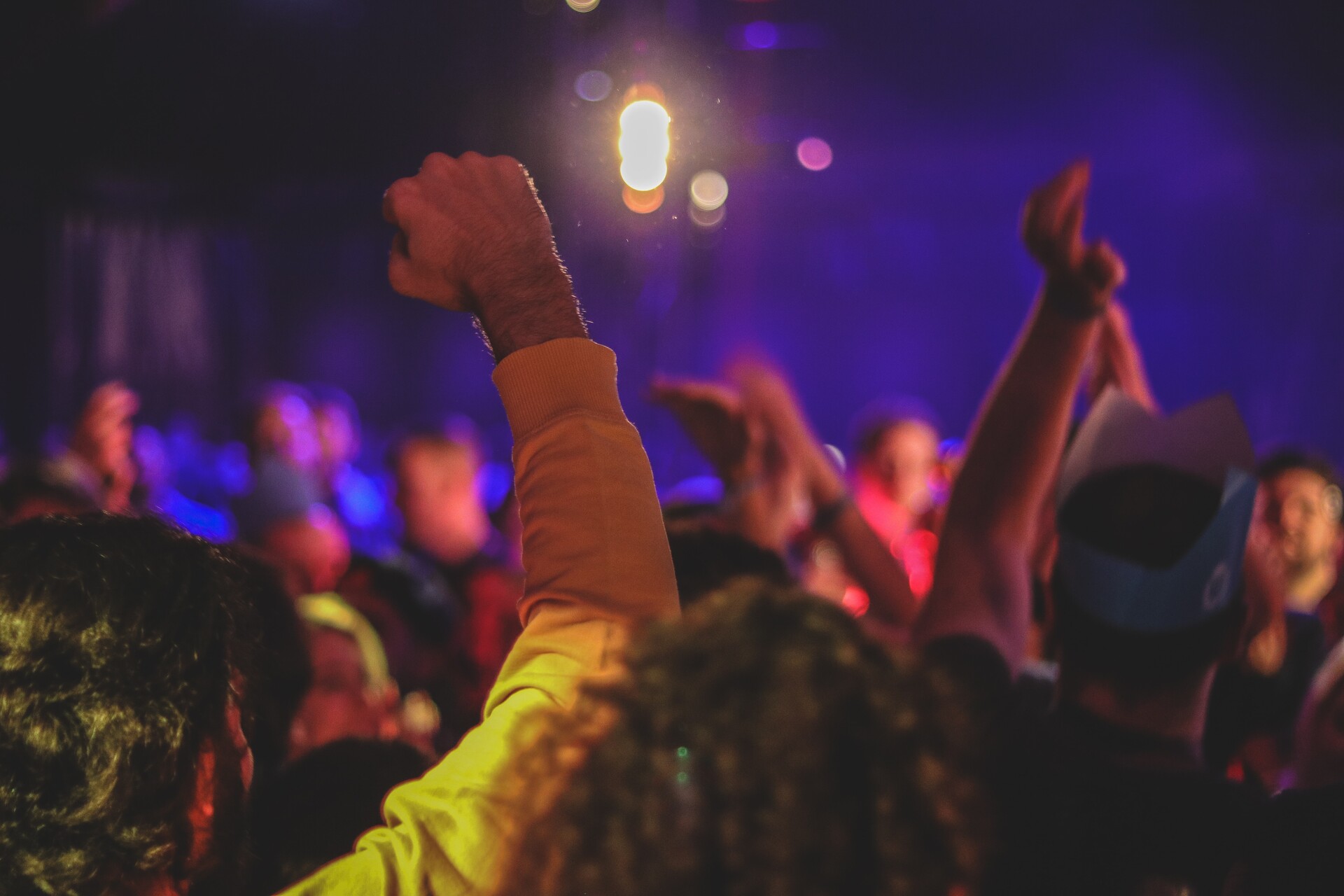 Gorączka
Gorączka, which literally means "Fever", is probably one of the most popular clubs amongst foreign and local students. With six different rooms, three bars, one dancefloor and discounts for students, everyone will find something for him/herself. The bar is well stocked with a wide range of drinks to satisfy even the most sophisticated tastes, so if you are looking for a place where you can dance until the early hours of the morning, you should visit Gorączka at least once.
Prozak
If you are looking for a place with good music, amazing DJs and live concerts, Prozak is the place for you. Located near the city centre, Prozak offers a great night out, interesting drinks and cheap beer (large beer 7 zloty). The interior looks like an endless maze of underground rooms, with four bars and three dancefloors for you to be able to dance the night away. On the weekends it is always packed with local students as well as foreigners, so make sure you don't get there too late.
Frantic
It is one of the most famous clubs amongst young party-goers and students. With two dancefloors, three bars and a chillout room, it is a place that everyone who loves partying has to visit on a Friday or Saturday night. Frantic is located right in the city centre (ul. Szewska), so if you are out and about, you should check this place out. Also, if you are a student and you happen to be there between 7:00 pm and 10:00 pm, you'll only have to pay 5 zloty for a beer.
Organised parties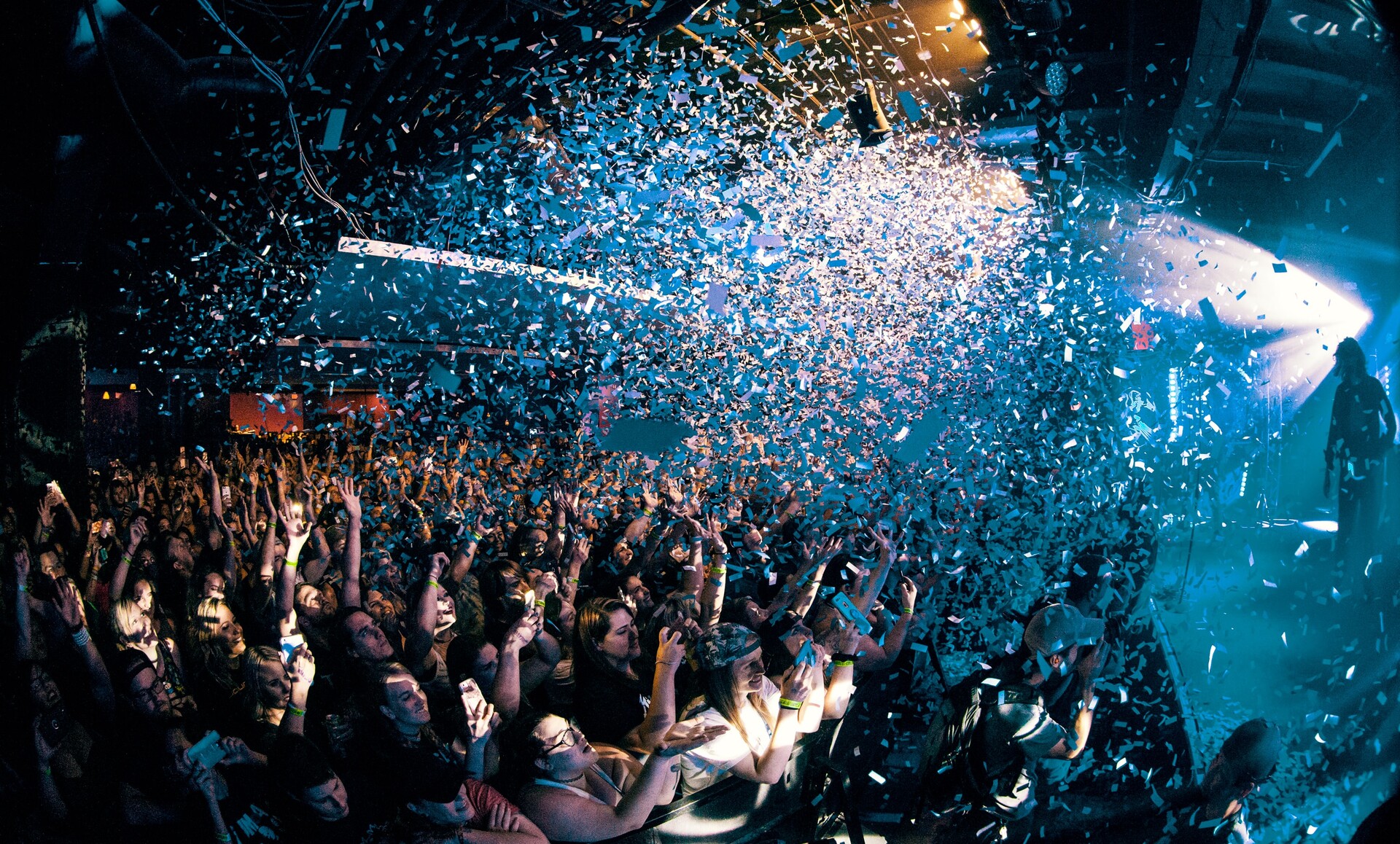 Night Tram Party Krakow
If you are looking for the most amazing party of your life, try partying on a tram! Riding through the streets of Krakow, is a great chance to spend some unforgettable moments with your friends and people from different parts of the world. So if you want to celebrate your birthday, a bachelor party or any other event, just book your tram! For more information, you can visit their website: Tram Party Krakow.
Pub Crawl Krakow
If you want to spend a crazy night out with your friends, but you don't know where to go or you just can't decide, you should try "The Krawl Through Krakow". For 55 zloty (girls) and 60 zloty (boys), you will enjoy a power hour of unlimited beer, vodka, whiskey, wine, etc., free club entries, a professional drunk guide (yes, you heard me), free shisha, shots, prizes, and more.
This way you will be able to explore the best bars and clubs, meet amazing people from all over the world and, of course, get drunk! You just have to visit their website: Krawl Krakow.
Top cheapest bars and pubs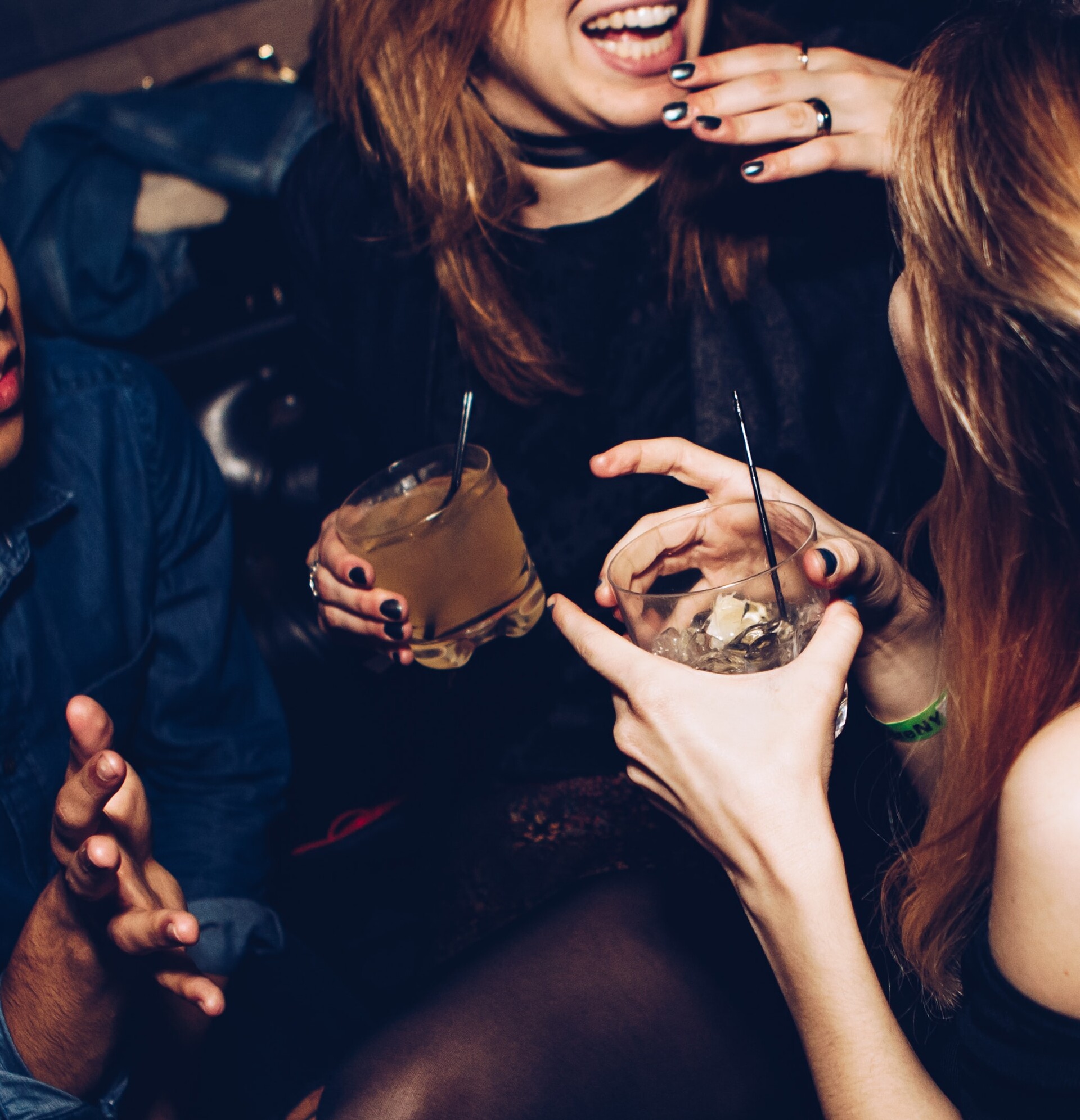 Something that lots of students and tourists long for after a long day at university, work or walking around the city… a glass of beer, maybe wine or just a place to chill and relax. Luckily, Krakow has it all, each street hides its own, special and magical place. It doesn't really matter which bar or pub you choose, you will find something special in each one of them. So if you happen to be around Kazimierz or the city centre, just take a chance and step into one of the bars that you find there. What's more, Polish and foreign students studying in Krakow are rather famous for their love of bars and cheap beer. If you are one of such students, you've probably already become acquainted with one of these bars:
Pijalnia piwa i wódki
Probably one of the most popular places amongst locals and students. Why is it so popular? Well, it's cheap and they serve delicious shots and some traditional Polish dishes. Beer and shots cost only 4 zloty (and you can also pay with euros) and a full plate of food costs 8 zloty (or 2 euros if you prefer). Some call it an authentic Polish bar with a communist theme. Sometimes they even organise karaoke nights!
They're open from Monday to Sunday, from 9:00 am till 6:00 pm, so you can go there either for a late drink or early breakfast. You can find "Pijalnia" at:
ul. Floriańska 34,
ul. Św. Jana 3-5 (ul. Tomasza),
ul. Szewska 20,
Plac Nowy 7.
Banialuka
If you are looking for a cheap place to have a drink and want to try Polish food, such as pierogi, herring, bigos or hot sausages, you should definitely try "Banialuka". Shots and beer only cost 4 zloty (or 1 euro/1 pound) and any kind of food costs 8 zloty (or 2 euros/2 pounds). Expect to find it packed with such good prices! They also never close… They are literally open 24/7.
Where can you find Banialuka:
ul. Szewska 13,
Plac Nowy (ul. Estery 12).
Ambasada Śledzia
Ambasada Sledzia or Herring Embassy is widely known for its herring dishes, cheap beer and cheap food. Located at Stolarska street, it is a place that everyone who studies in Krakow knows because who can say no to herring and vodka? Even though you can find lots of very similar places in Krakow, Ambasada Sledzia definitely serves the best food. There is also a second location "Mały Śledź" in Kazimierz (ul. Bożego Ciała 11).
You have to pay 4 zloty (1 euro) for a beer, a glass of wine or a shot, and 8 zloty (2 euros) for a plate of herring. They close every day at midnight, but if you still don't feel like going home, you can go to one of the bars situated just in front of Ambasada Sledzia.
Greg & Tom Beer House
Greg & Tom Beer House is actually a hostel located in the centre of Krakow (ul. Florianska 43) in which the hostel common room was turned into a public pub. Yes, it's a hostel and a bar at the same time… Why not kill two birds with one stone? What else can we find there? Well... everything! You can have a meal (Polish food, pasta and pizza), there are concerts and party nights (Sangria Fiesta, Champagne Showers, etc. ).
So if you want to try some excellent food, enjoy a delicious beer in a lively, friendly place, Greg & Tom should be on the list of your top Krakow bars!
House of Beer
With over 200 bottles and 21 draught beers, House of Beer is a place that every beer lover should visit when in Krakow - so if you're a beer lover, head down to Tomasz Street 35. The atmosphere is friendly and sometimes noisy as it tends to be packed with foreigners and locals and be careful with the prices, as some beers can be a bit pricey. However, out of hundreds of beers, I am sure you will find something delicious and not too expensive. Maybe one of the local ales on draught or the beer of the day for only 5 zloty?
"Always remember that I have taken more out of alcohol than alcohol has taken out of me. " - Winston Churchill
Cheers!
Albo Tak
First of all, don't worry if you can't find it despite Google Maps telling you that it should be right in front of you. Albo Tak is actually accessed via a staircase in the new age bookshop on the ground floor (Maly Rynek 4). So yes, first you have to enter the bookshop (not a bad idea) and then head up the stairs.
Always packed with students wanting to drink cheap beer, play chess, watch a football game, or just chat - Albo Tak is one of the places that everyone has to go to at least once.
And don't be discouraged by its decor and rather clunky furniture; it's a great place to be, just give it a try!
Boat bars and restaurants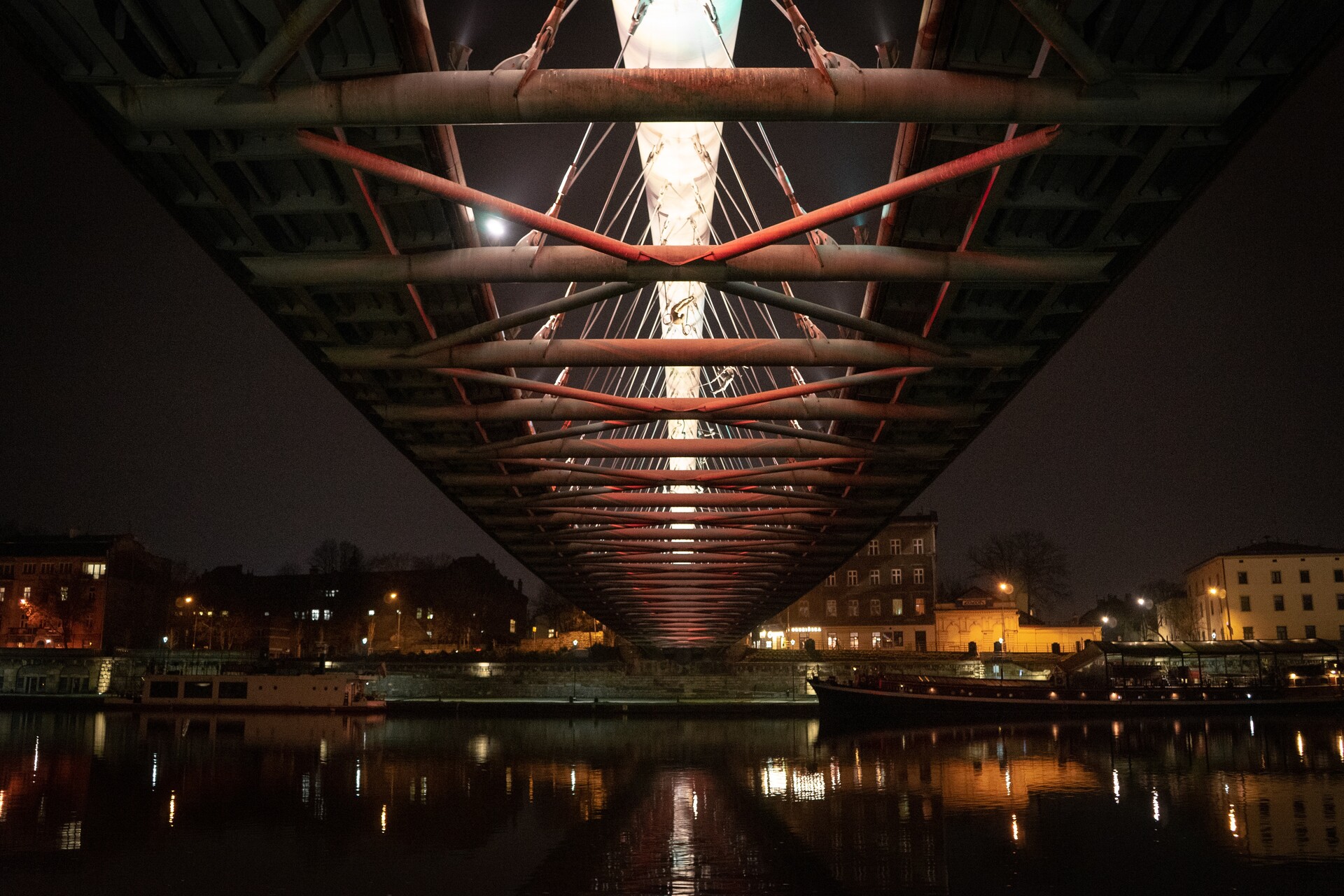 If you are looking for something different, something with a unique atmosphere and location, you could try one of the boat bars and restaurants moored on the Vistula river, near the Wawel castle.
It is a great option, especially on a sunny summer day, when you can sit on the upper deck of the boat with stunning views on the castle and the river while sipping on your drink or enjoying some pizza.
The prices might be slightly more expensive. However, if you are tired of sitting in closed spaces and typical bars, and want to breathe fresh air and maybe sunbathe while sipping on a pint of beer, the boat bars and restaurants are where you should be.
Teatro Cubano
If you are looking for something completely different, somewhere where you can enjoy cheap beer, try a delicious burger, listen to live music or amazing DJ's, Teatro Cubano is definitely the place for you. It's always, and I mean always, full of students and foreigners, so make sure that you arrive early.
Each weekend the Latin parties and concerts attract the Salsa lovers and more!
It is located right next to the main market (Jagiellonska 10), so it is almost impossible to miss it. If you want to try a mojito, it only costs 12 zloty (3 euros).
Święta Krowa
Święta Krowa or The Holy Cow located on one of the most popular streets in Krakow, Florianska 16, is probably the most laid-back and relaxed place in Krakow. Święta Krowa offers two oriental sitting rooms with low cushioned stools and two lofted lounge areas.
So if you want to get away from all these noisy bars and pubs, you will be able to just sit down and relax in Święta Krowa. Unless you don't like opium and candles!
Alchemia
Probably one of the most popular bars in Krakow, located in Kazimierz (ul. Estery 5). It is also a prime participant in annual jazz festivals. Its unique decor, old and forgotten photos and antique characteristics of the former Jewish district are a pleasant surprise for everyone. You should also try their snacks and a menu full of delicious dishes. So, those in search of creative alcoholic chemistry should definitely stop by at Alchemia.
Even though it's not as cheap as some of the places you can find around the main square, it's not too expensive either. A small beer will cost you between 6 and 7.50 zloty (1.50 euro) and 7.50 or 10 zloty (2.50 euros) for a large beer.
Don't even doubt about it, come and enjoy the experience at Alchemia!
---
Photo gallery
---
---
Content available in other languages
Want to have your own Erasmus blog?
If you are experiencing living abroad, you're an avid traveller or want to promote the city where you live... create your own blog and share your adventures!
I want to create my Erasmus blog! →