Day trips from Krakow - Places to visit and excursions around Krakow
Day trips from Krakow - Places to visit and excursions around Krakow
It's not only Krakow itself that hides lots of secrets and amazing monuments, but also the outskirts of the city which are worth a visit. So if you need a break from the buzzing city life and want to discover something unusual and unique and maybe a bit of history and culture, you could plan a trip to one of these three places: Wieliczka Salt Mine, one of the oldest and still operating salt mines in Poland, Auschwitz-Birkenau, the largest of the Nazi concentration and death camps, or Zakopane, a small town located in the Tatra mountains.
Wieliczka Salt Mine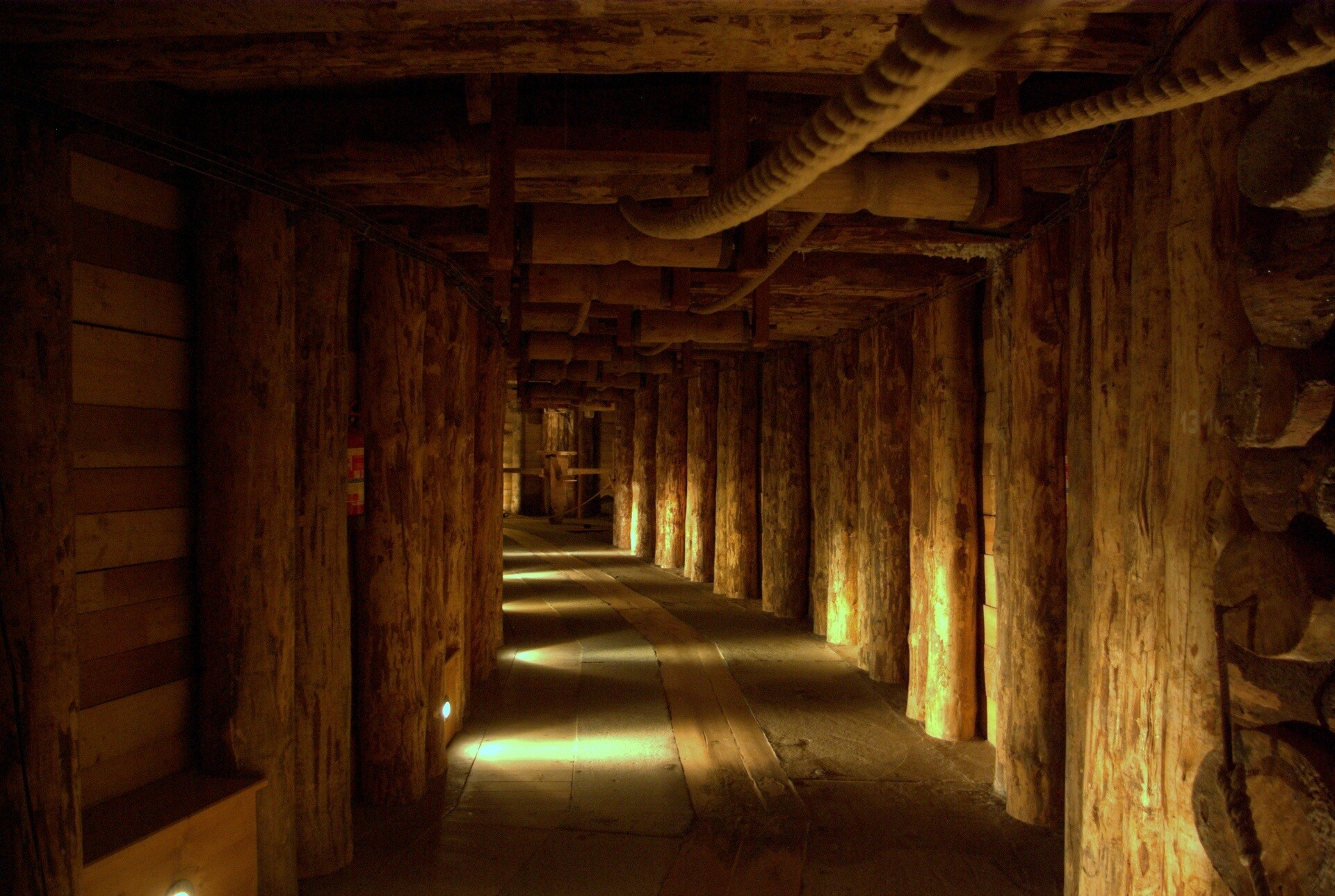 The Wieliczka Salt Mine is one of the most popular places among tourists located near Krakow. In 1978 it was placed on the UNESCO list of the World Heritage Sites. Nowadays, Wieliczka Salt Mine is still operating and it has become an extensive underground city. It consists of over 300 kilometres of galleries, about 3000 chambers and nine floors. The last floor is located 327 metres under the ground.
The Salt Mine offers six different routes available in seven different languages (Polish, English, German, French, Italian, Russian and Spanish).
The most famous two-kilometre "Tourist Route" includes a visit to 22 chambers, mysterious salt lakes, a collection of mining equipment, sculptures, and the most impressive St. Kinga's chapel. At the end of the route, there is a restaurant and a souvenir shop for those who would like to try some typical Polish food or buy a salt rock. All the visits are guided and the visitors get to learn all the secrets and legends that the Wieliczka Salt Mine hides.
Miner's Route offers a unique experience to all those who are willing to learn a bit more about miners job. Dressed in working clothes and mining equipment the visitors go into the darkness all the way to the oldest existing mine shaft.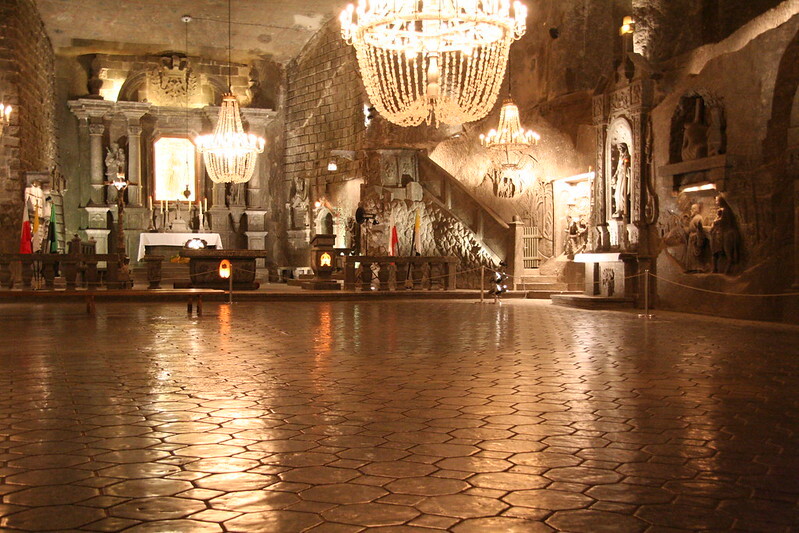 Graduation Tower
Thanks to its therapeutic properties, a walk in the area of the graduation tower is one of the most pleasant ways of spending your time in Wieliczka. The area of graduation tower measures 7,500 square meters and includes a 22 metre observation tower for tourists.
Pilgrim's Route
During this route you will visit various chapels hidden in undergrounds of the salt mine including St. Anthony's Chapel, St. Kinga's Chapel and St. John's Chapel, and admire various religious sculptures carved in salt.
Group Adventure
If you want to do something fun and totally unconventional with your colleagues, you should definitely try this Group Adventure route during which you will perform the daily activities of miners and go on an exciting treasure hunt.
The Mysteries of the Wieliczka Mine
Out of all the routes, this one is definitely the hardest. All the visitors equipped with helmets and miner's lamp will follow the trail full of historical and geological value in order to discover true secrets of the salt mine.
What's more, there is also a health resort hidden 135 metres underground that provides treatment, rehabilitation and therapeutic gymnastics. If you want to relax, take a deep breath and experience something completely new, you can choose one of these three options:
Daytime Stay - this one includes active rehabilitation with different respiratory gymnastics. This programme also offers individual medical consultations and has been approved by the Consultants for Allergy and Rehabilitation Medicine and the Polish National Health Fund. Don't forget to check their prices.
Health Day - this programme consists of a 6-hour underground stay and offers individual medical consultations and pulmonary rehabilitations. The price varies between 155 and 170 zloty per person (around 40 euros).
Healthy Sleep - it is a combination of a sleepover and a relaxing stay in the microclimate of the salt mine. The cost of this absolutely amazing experience is 120 zloty (30 euros).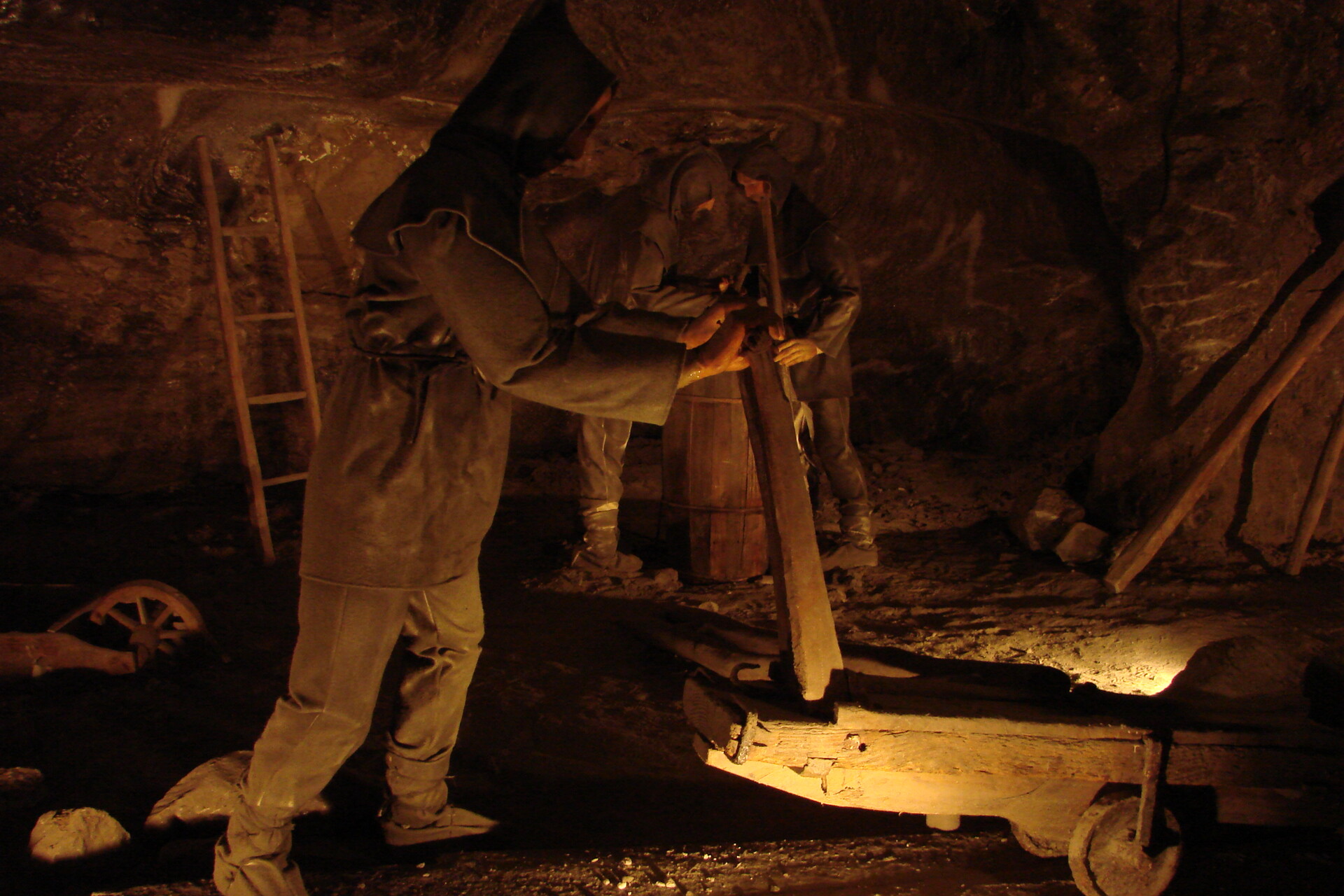 The Chapel of Saint Kinga
This is beautifully decorated with crystal chandeliers and sculptures and the chapel is located 101 meters underground and its floor area is of 465 m2. St. Kinga's Chapel is often used to organise special masses (especially on the 24th December), weddings, classical or religious concerts for up to 400 people and Sunday masses.
Prices
Prices of tours vary depending on the type, tour duration and language. You should expect to spend between two to four hours on each tour. The prices listed below are for tours in any foreign language:
The "Tourist Route", the "Miner's Route" and the "Pilgrim's Route" costs 84 zloty (regular) and 64 zloty (discounted); or 89 zloty (regular) and 69 (discounted) from 29 April to 3 May 2017 and from 1 July to 31 August 2017.
Graduation Tower Tour costs 9 zloty (regular) and 6 zloty (discounted). Additionally, if you decide to follow the "Tourist Route" or the "Miner's Route", this ticket will cost you 6 zloty (regular) and 4 zloty (discounted).
Group Adventure has a minimum number of participants, that is 10 and maximum 20. The price per person is 195 zl and this tour is available in Polish and English only.
The minimum number of participants for The Mysteries of the Wieliczka Mine is 5 and maximum 10. The price per person is 175 zloty.
Discounted tickets are destined for:
Primary school students (until the age of 24).
Students, including foreign students who hold ISIC or euro26 card (until the age of 26).
Disabled persons.
Seniors.
Book your tour
You can book your ticket online directly on the Wieliczka Salt Mine webpage.
How to get to the Wieliczka Salt Mine
There are two easy ways of getting to Wieliczka Salt Mine:
Bus 304: this bus leaves from the bus stop "Krakow Glowny Zachod" located opposite Galeria Krakowska Shopping Centre and stops directly at the Wieliczka Salt Mine ("Wieliczka Kopalnia Soli"). To get from the shopping centre to the salt mine will take you around 40 minutes and you will have to pay 4 zloty (1 euro). Make sure that you buy an agglomeration I+II ticket.
Train: probably the easiest and fastest option to get to the Wieliczka Salt Mine. It leaves directly from the train station "Krakow Glowny" and stops at Wieliczka Salt Mine ("Wieliczka Rynek-Kopalnia"). A one-way ticket costs 3.50 zloty (less than 1 euro) and it will take you 20 minutes to arrive at Wieliczka Salt Mine. You can buy your ticket from any ticket machine located at the train station or directly from the ticket inspector.
Auschwitz-Birkenau, Oświęcim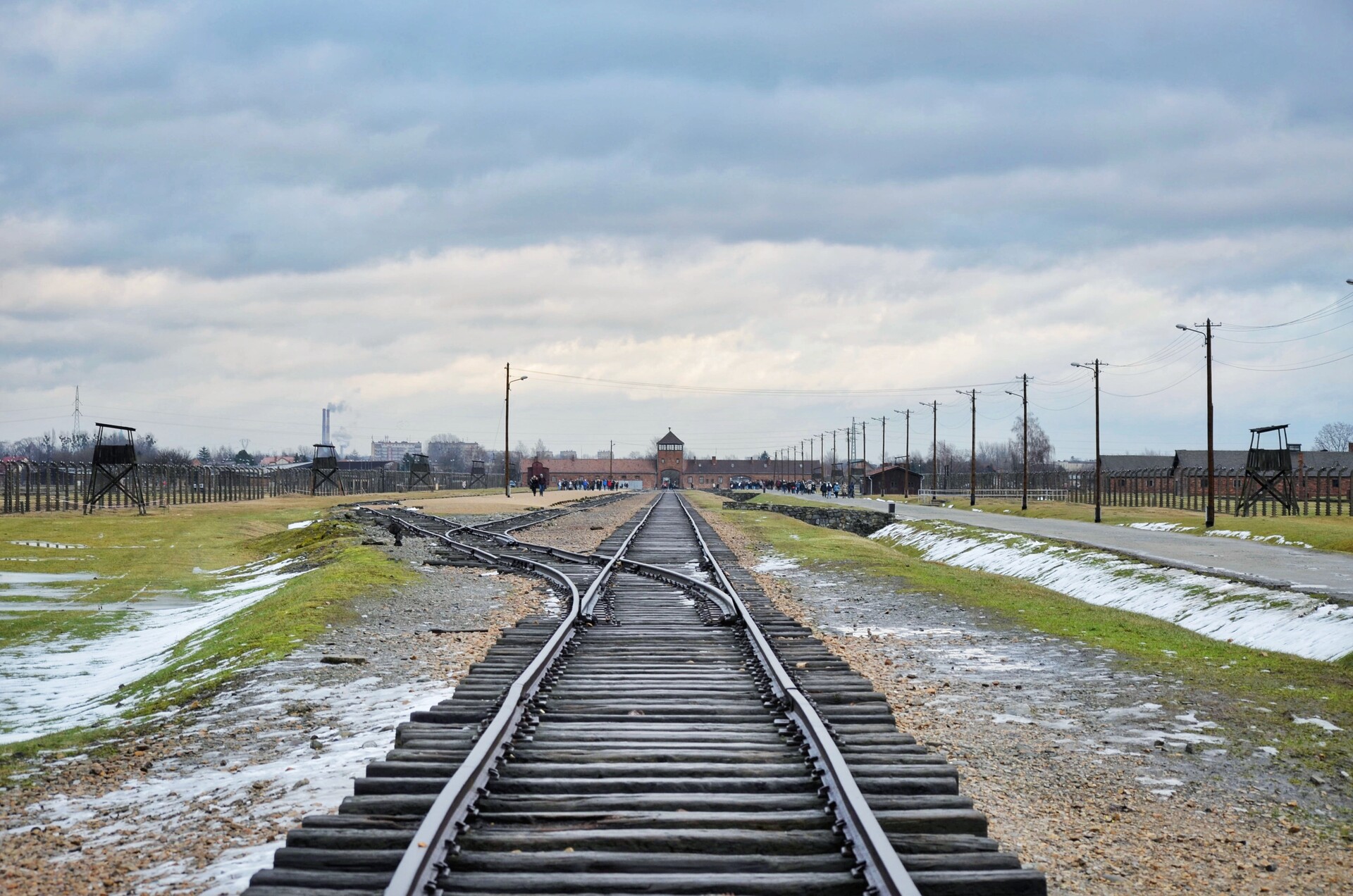 The Museum Auschwitz-Birkenau is located on the outskirts of the city Oświęcim, around 70 km from Krakow. It was the largest of the Nazi concentration and death camps. In 1979, Auschwitz-Birkenau was listed as a UNESCO World Heritage Site. The entire complex of Auschwitz-Birkenau includes approximately 150 buildings and 300 ruins.
Initially, it served as a detention center for political prisoners. However, during the war (1939-45) some 2.5 million prisoners from other parts of europe were deported to the camp, especially Jewish people. The purpose of death camps was merely to kill Jews and other "inferior" people. It is estimated that approximately some 1.5 million people lost their lives in the Auschwitz-Birkenau camp during its five inglorious years of execution. Most of them were killed in gas chambers, used as slaves or were subjected to medical experiments by Josef Mengele… Take a look at the post of Danila to learn more about the past of the Auschwitz Concentration Camps.
How to get to Auschwitz-Birkenau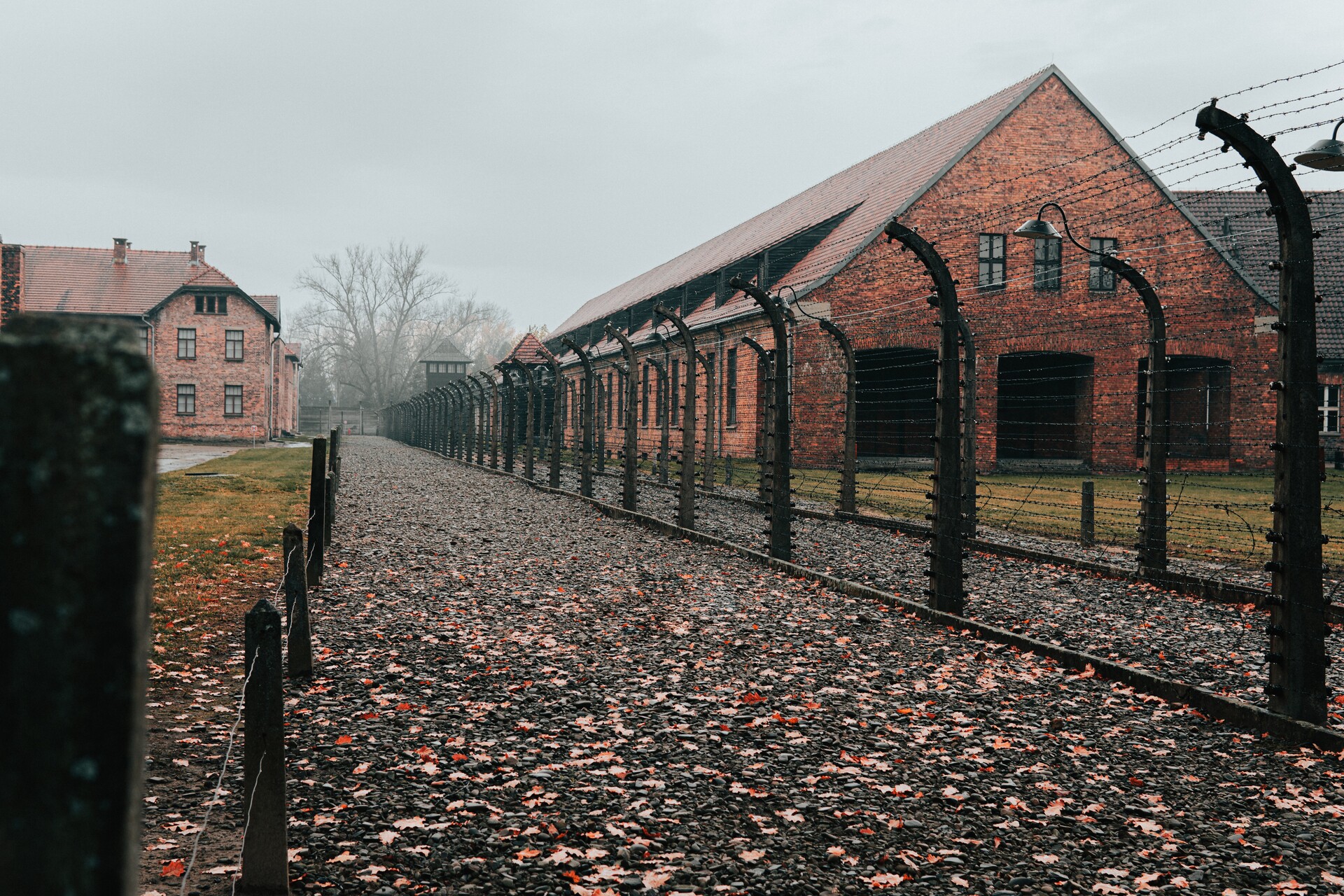 Before you buy your bus or train ticket to visit Auschwitz-Birkenau, it is advisable to first book your museum ticket. Every year millions of visitors from all over the world come to Poland to visit the museum, therefore, make sure that you check tickets availability before going. You just have to go to Visit Auschwitz. It is the official Auschwitz-Birkenau Museum website, where you can reserve your tour. All tours are guided and are available in 18 languages (English, Croatian, Czech, French, Hebrew, Spanish, Japanese, Dutch, German, Norwegian, Polish, Portuguese, Russian, Serbian, Slovak, Swedish, Hungarian and Italian).
In order to get to the museum from Krakow, you can choose one of these options:
By bus: even though not much information can be found about this way of getting to the museum, it is definitely the cheapest and chosen by the locals. Do not worry if you do not speak Polish, most of the information is available at least in English. After you have booked your tour, it is time to buy your bus ticket. You just have to go to Lajkonik Bus webpage (available in Polish and English). It is a Polish bus company that offers direct transport from Krakow to the museum. It takes around 1,5h to get to and from Oswiecim and it will cost you:
13 zloty (around 3.50 euros) one way (regular) or 12.35 zloty one way (regular) if you buy your return ticket.
9 zloty (around 2.50 euros) one way (discounted) or 8.55 zloty one way (discounted) if you buy your return ticket.
By train: getting by train from Krakow to Auschwitz-Birkenau Oswiecim can sometimes be a bit more complicated than by bus, as there is no direct train to the museum. Therefore, from the train station in Oswiecim you will have to take either a taxi, a local bus or just walk 2 km. To get from Krakow to Oswiecim you will need around 2 hours and it will cost you 15.60 zloty (less than 4 euros). For timetables please check E-podroznik (available in Polish, English, German, Czech, Serbian, Romanian, Ukrainian and Russian) or JakDojade (available in Polish and English).
Organised trip - if you want to spare yourself all the fuss that comes with booking tickets, searching for the train, etc., and you are willing to spend some extra money, you can go for an organised trip. Lots of different companies offer day trips from Krakow to the museum. Prices vary between 30 and 40 euros per person with everything included.
Guided Tour Options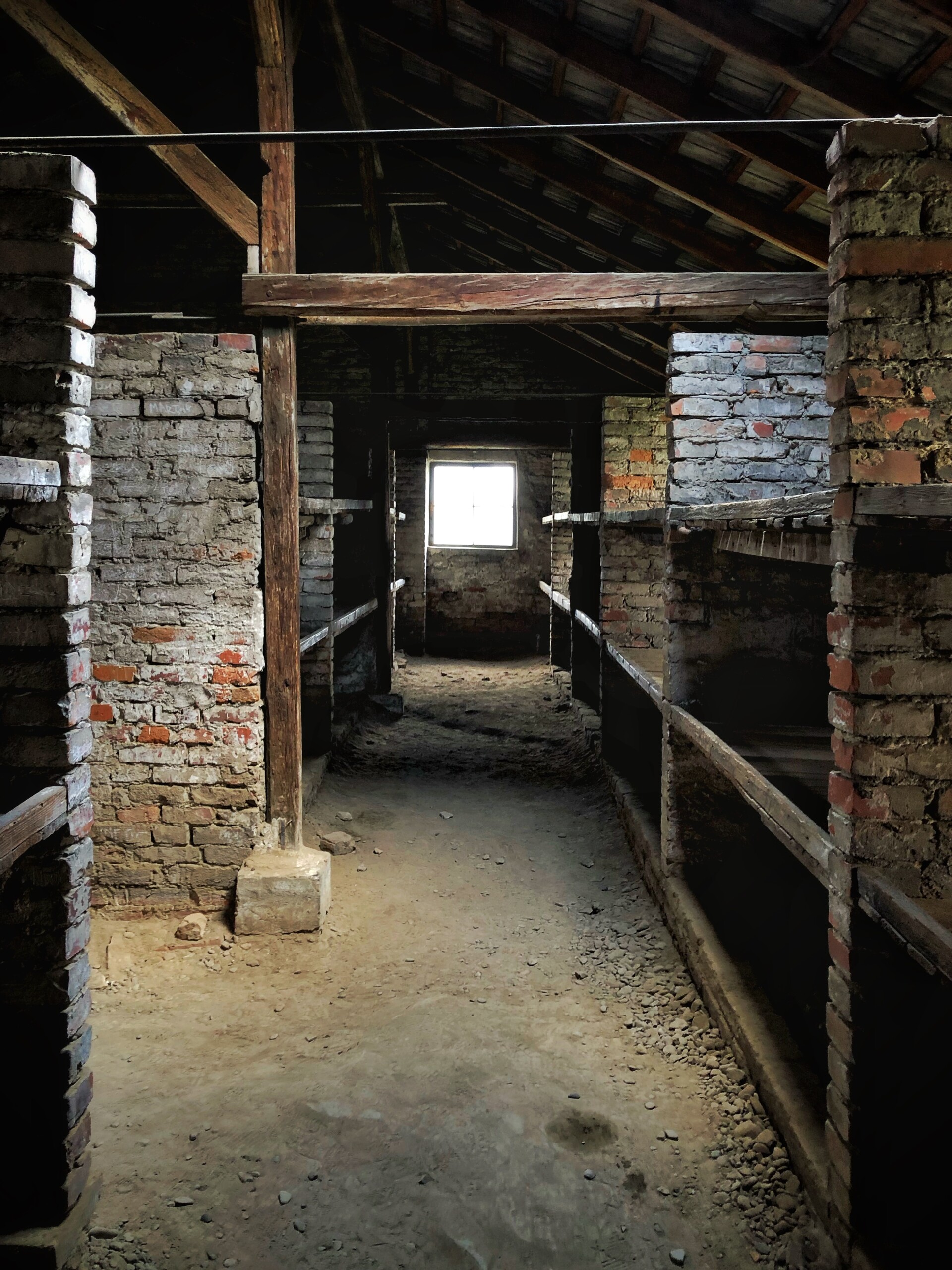 All visitors can choose from four different tours, prices vary depending on type and tour duration:
General tours (3,5h) - this tour includes visiting permanent exhibitions and buildings at the Auschwitz I-Main Camp and some camp buildings in Auschwitz II-Birkenau.
Guided tours for individual visitors (3,5h) - this tour follows the same route as the "General tour".
One-day study tours (6h) - this tour apart from the permanent exhibitions and at Auschwitz I - Main Camp and Auschwitz II - Birkenau includes selected national exhibitions.
Two-day study tours (2x4h) - during the first day of the tour, the visitors will see the main exhibition, selected national exhibitions and the Auschwitz I - Main Camp. The second day is a tour of entire Auschwitz II - Birkenau.
Prices
General tours + guided tours for individual visitors:
Tours in a foreign language: 45 zloty/11 euros (regular).
Tours in a foreign language: 35 zloty/9 euros (half-price).
One-day and two-day study tours:
Tours in a foreign language: 70 zloty/17 euros (regular).
Tours in a foreign language 60 zloty/15 euros (discounted).
*Tours for individuals without an educator are free of charge.
Zakopane

If you have a spare day during your stay in Krakow and would like to take a break from city life, Zakopane is an ideal place for you. This small city located in the mountains, only 110 km away from Krakow is a very popular destination especially among those who enjoy walking excellent trails while admiring stunning views. So don't wait, put on your walking boots and go climb those mountains!
How to get to Zakopane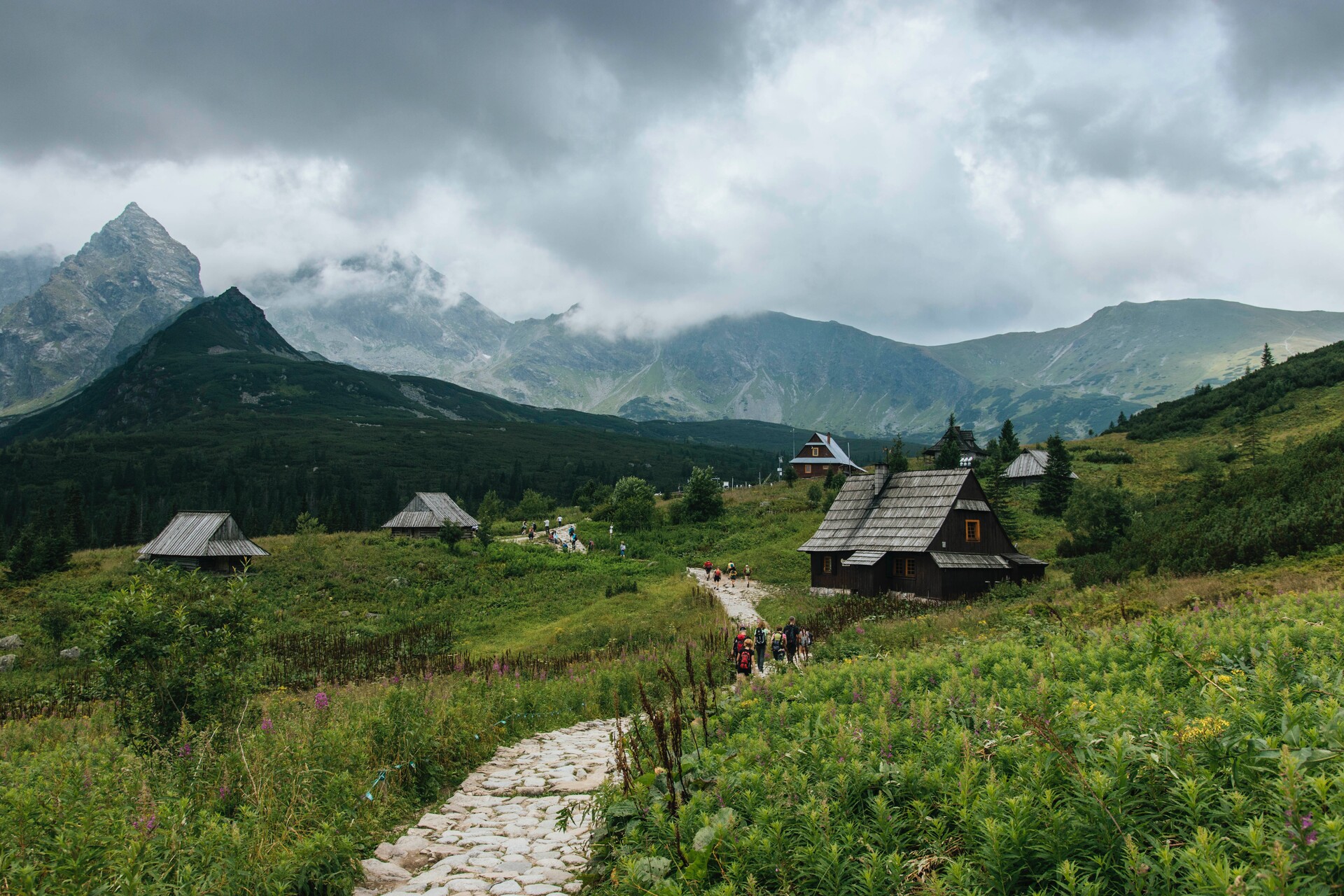 If you want to get to Zakopane from Krakow, you don't have to worry about booking your bus ticket in advance. Buses to Zakopane leave every 20 minutes (more or less). Therefore, you just have to go to the bus station, purchase your ticket and you are ready to go!
However, if you are a person that likes to have everything well organised and prepared before leaving, you can check timetables and buy your ticket online on Autobusy Krakow. It takes a little more than 2 h 15 min to get to Zakopane. However, bear in mind that during the weekend, lots of people travel to Zakopane to spend a relaxing weekend there, so expect traffic jam.
Prices
There are lots of companies that go from Krakow bus station to Zakopane. Prices vary between 15 and 17 zloty per person (one-way trip), and sometimes even less if you book in advance with PolskiBus. You can buy your tickets online (Autobusy Krakow) or directly at the bus station.
Skiing in Zakopane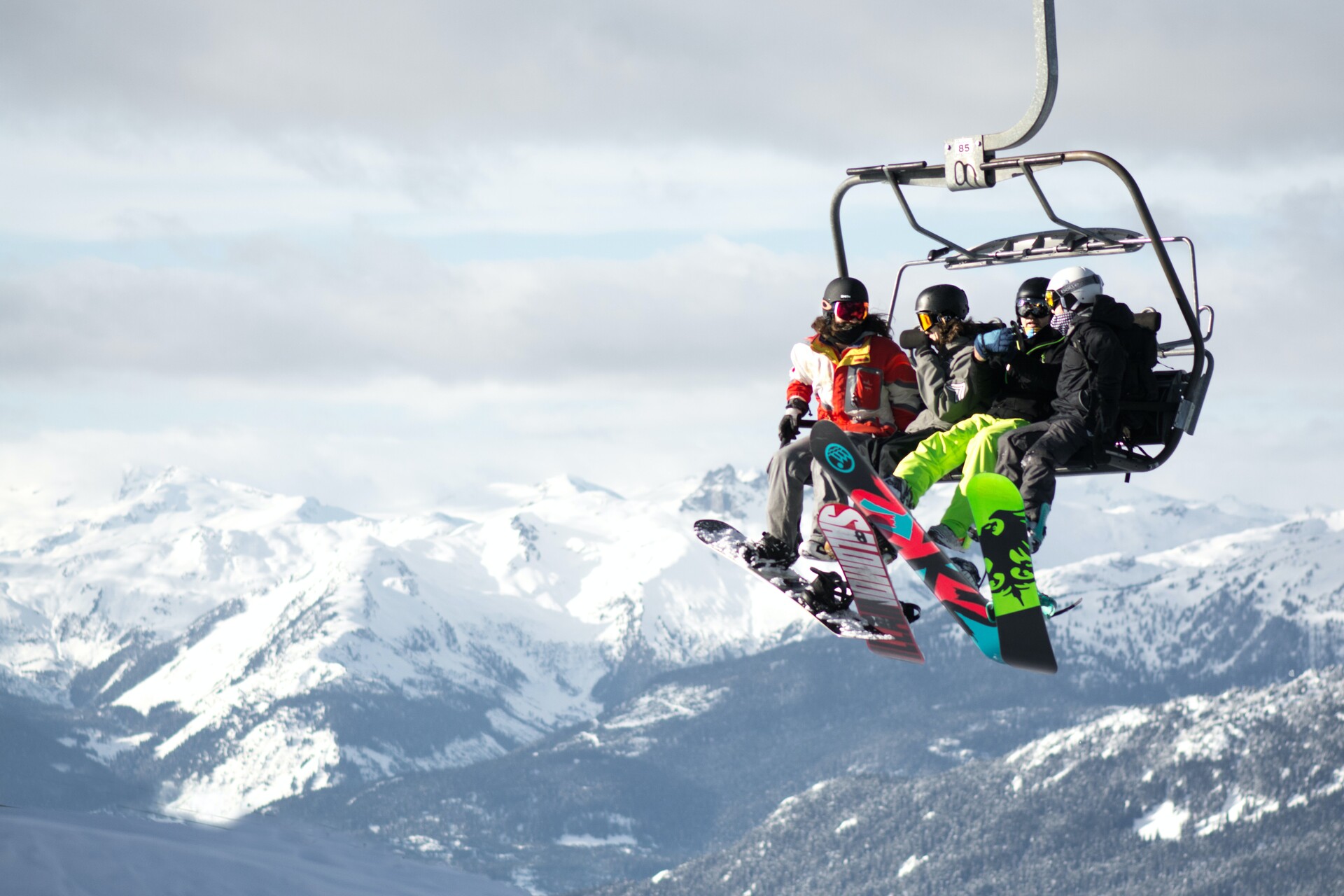 Zakopane also offers one of the best ski slopes in Poland. If you are just a beginner or a professional, it does not matter, Zakopane has it all! Just take your equipment, warm gloves and try one the following ski slopes located in Tatra mountains.
Kasprowy Wierch - great pistes for advanced skiers and snowboarders
It is located 1987 m above sea level and it is the biggest and most challenging ski area in Poland. The cable car to Kasprowy Wierch is one of the oldest still working cable cars in Europe. Its construction started in August 1935. So if you happen to have your skis with you or want to try your skiing talents, you just need to head to Kasprowy Wierch
How to get there
In order to get to Kasprowy Wierch, you need to take a minivan from Zakopane to Kuznice (upper part of Zakopane), or if you are going with your friends you can also take a taxi that will cost you around 25 zloty (6.50 euros). Then, from Kuznice, you have to get on a cable car that will take you all the way to Kasprowy Wierch, where you can choose one of two ski slopes: Gasienicowa or Gorczykowa.
Prices
There are different types of ski passes. A ski pass is valid during a specific time and can only be used by one person. If you are only going to spend one day there, you may want to try a 4H pass that costs 110 zloty (around 30 euros). Otherwise, a ski pass for one or two days costs between 130 zloty and 240 zloty.
You can rent your equipment there and also buy ski and snowboard lessons.
Nosal - the best ski slopes for beginners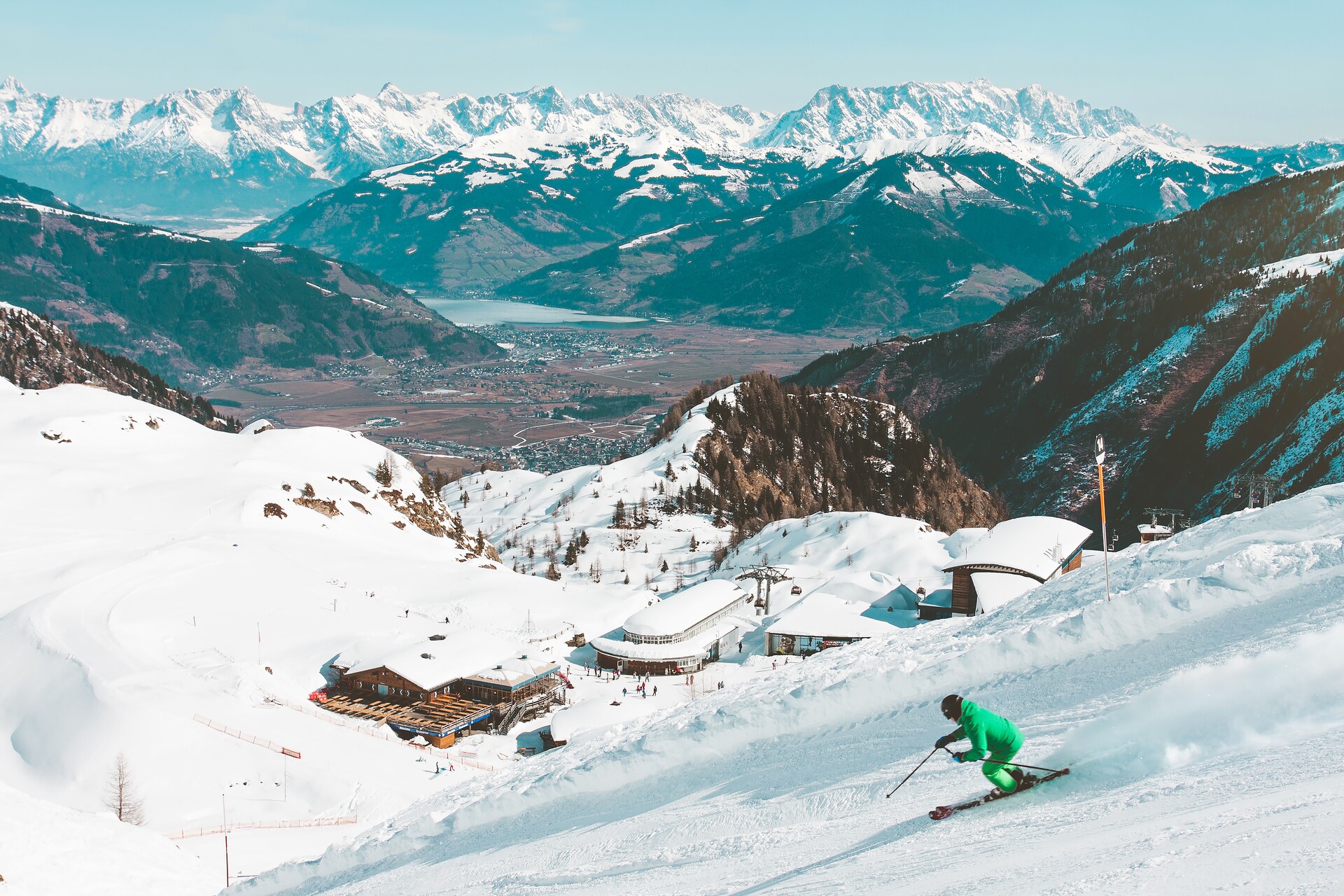 Located 1206 meters above sea level, Nosal offers 5 lifts and tons of fun for every lover of good skiing and snowboarding. This ski resort located on the edge of Zakopane is especially popular amongst beginners, thanks to its easy slopes in the base area.
How to get there
In order to get to Nosal you have to take a minibus taxi that shouldn't cost you more than 6 euros, but if you want to save some extra zloty, share a taxi with other winter sports lovers.
Prices
Prices depend on the ski lift you choose. Price for one run is 2.00 zloty, for a two hours ski pass you should expect to pay between 30 zloty up to 40 zloty (10 euros), for a four hours ski pass between 45 zloty up to 55 zloty (13 euros) and for a one-day ski pass between 55 zloty up to 75 zloty (18 euros).
You can rent your equipment there and also buy ski and snowboard lessons.
Szymoszkowa - recommended for intermediate skiers
This ski slope of 1,500 metres, comfortable chair lift and great view on Tatras is a great option for intermediate and also beginner skiers. Make sure you arrive early as it tends to get crowded easily and due to its narrow slopes, sometimes it is hard to find a spot.
How to get there
From Zakopane centre, you can take a minibus "Szymoszkowa" or a taxi. It is located only 1,5 km from the centre, so if you are planning on renting your equipment there, you could take a stroll to Szymoszkowa.
Prices
Prices vary between 1 and 50 euros. For a one-run ticket on a small chairlift, you will have to pay 3.50 zl and on a big one 7 zloty. Otherwise, there are: all-day ski passes - 90 zloty, morning ski passes - 70 zloty, afternoon ski passes 55 zloty, evening ski passes - 25 zloty, two-days ski passes - 150 zloty, and three-days ski passes - 210 zloty.
Harenda - for intermediate and advanced skiers
Every intermediate and advanced skier will enjoy the ride in the Harenda ski resort located 770 metres above sea level. Harenda offers 4 km of slopes, 4 lifts and a beautiful view of Zakopane and the Tatra mountains from the mountain station.
How to get there
In order to get to Harenda you can take a minibus number 10 or a taxi (shouldn't cost more than 8 euros). The bus leaves from the centre of Zakopane.
Prices
Harenda ski resort offers lots of different ski passes. The cheapest one is the two-hour pass that costs 35 zloty (9 euros). For the next two hours, you will have to pay 10 more zloty (2.50 euros). You can also choose a daily pass for 85 zloty (they also have ski passes for 2 and up to 7 days). If you come between 5:00 pm and 9:00 pm, you will pay 25 zloty only (6.50 euros).
---
Photo gallery
---
---
Content available in other languages
Want to have your own Erasmus blog?
If you are experiencing living abroad, you're an avid traveller or want to promote the city where you live... create your own blog and share your adventures!
I want to create my Erasmus blog! →