Festivals in Krakow - Festivities and celebrations calendar
Festivals in Krakow - Festivities and celebrations calendar
In 2000 the city of Krakow was named The European Capital of Culture. With an abundant number of museums, one of the best theatres in Poland and the world's oldest, Krakow also has a great number of festivals and celebrations on offer which takes place in the city each year. Some of them attract a large number of visitors from all over the world and Poland, as well. Krakow's festival calendar has something to offer for everyone, no matter how old you are, where you are from or what you are interested in, you will definitely enjoy at least one of its festivals.
Juwenalia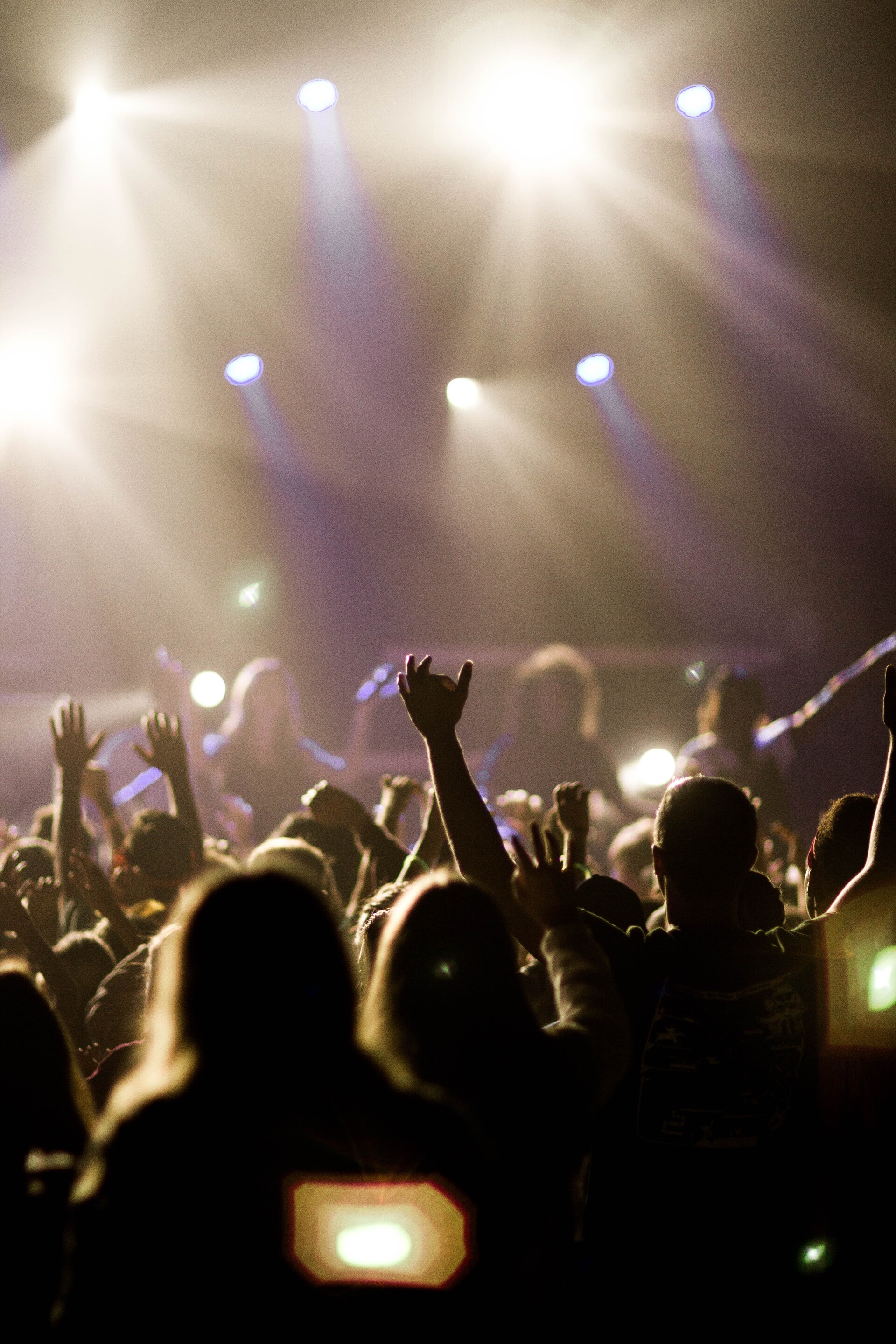 It is an annual students' festival celebrated in May, just before the summer exams. The tradition of Juwenalia dates back to the 15th century when they were first celebrated in Krakow. Depending on the city and the university, Juwenalia may have a different name (for example, Medykalia or Ekonomalia). Every year there are organized parades where students dress in funny costumes, open-air concerts (most are free for holders of a student card), performances, and of course, lots of drinking. It's the last chance for students to party like there's no tomorrow before hitting the books and tons of notes.
That's probably the only chance for roughly 27,000 students to take over the city and have as much fun as they want, which means non-stop partying, barbecues and concerts. Each year, the mayor of the city symbolically hands over the keys of the city to the ruby-nosed revellers. So if you are a student coming to Krakow, make sure that you don't miss Juwenalia!
Wianki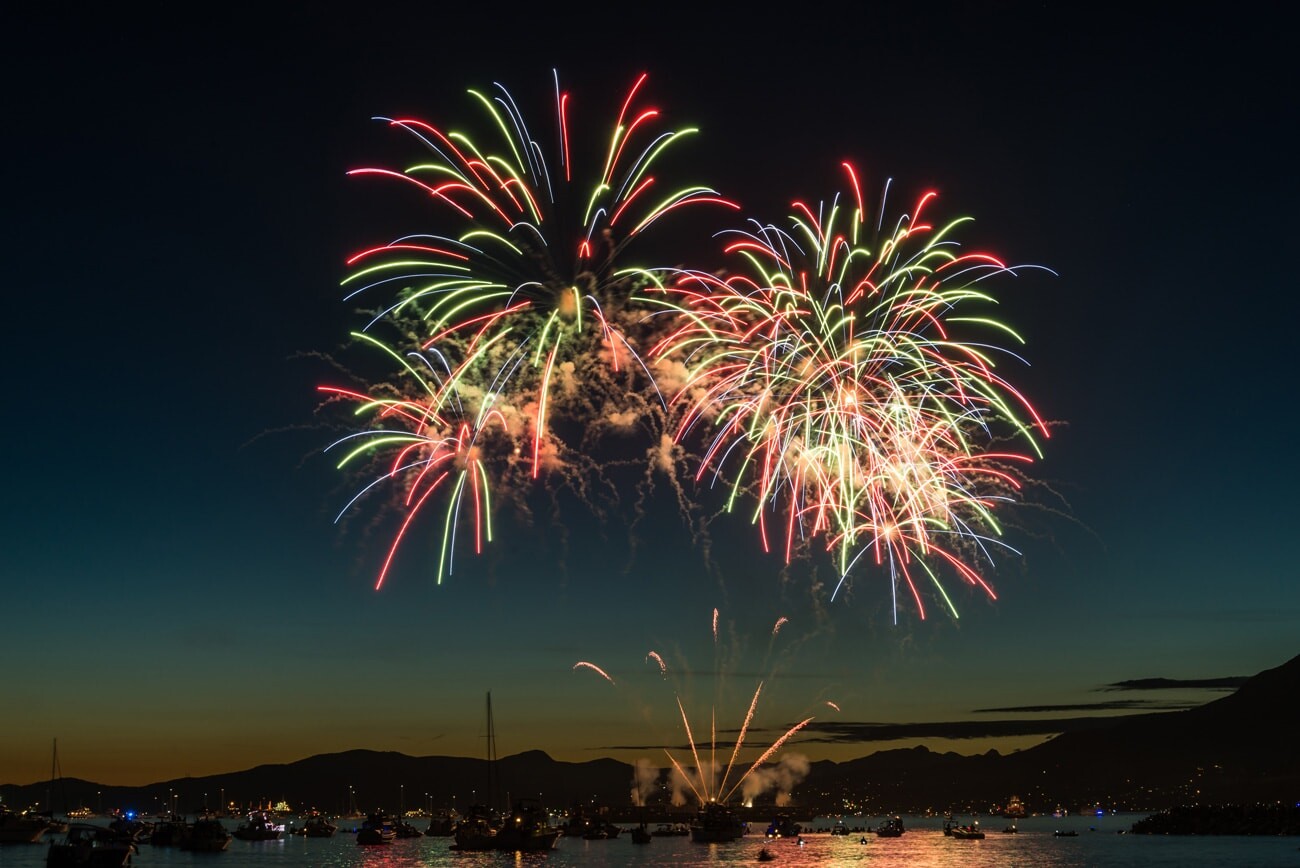 Celebrated in June, Wianki is one of the most celebrated events in Krakow. The festival was primarily a pagan religious event that took place when the summer solstice reached back a long time. In Krakow, the tradition of throwing floral wreaths is also related to the legend of Wanda, who threw herself into the river Vistula, because she didn't want to marry a German boy.
Nowadays, on the night of Wianki on the river bank, right next to the Wawel castle, there are organized concerts and at midnight people, especially girls, throw their floral wreaths into the water. If you decide to stay at the end of the celebration, you will be able to enjoy stunning fireworks. Meanwhile, in the centre, there are organized other smaller concerts and medieval markets.
Coke Live Festival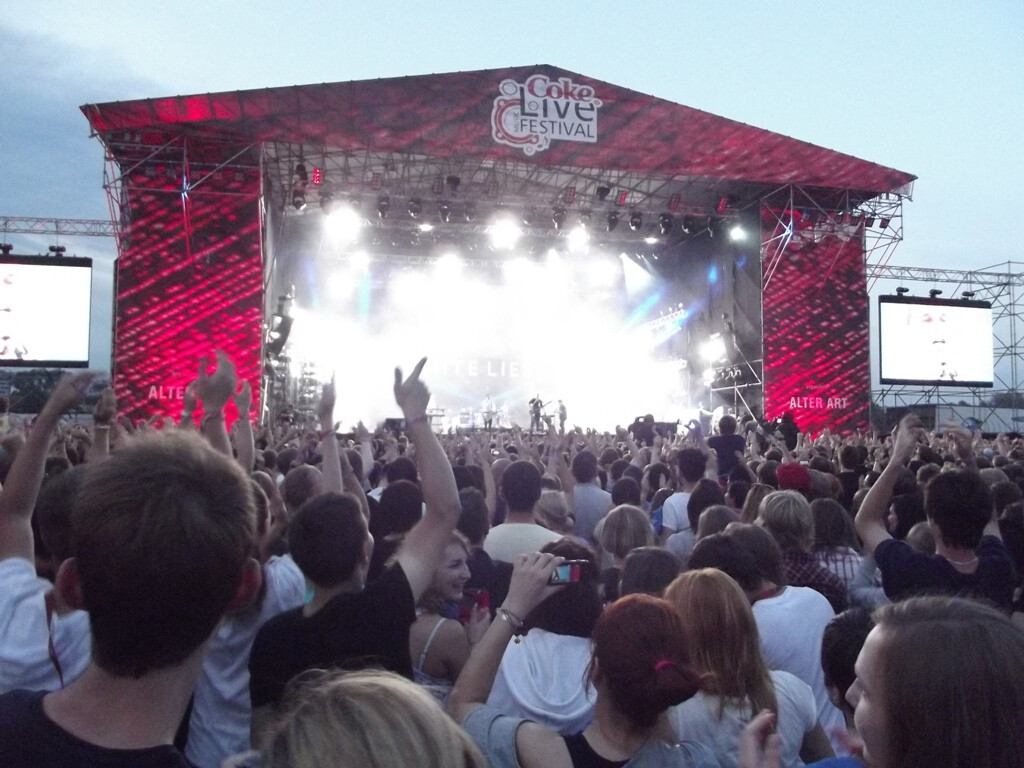 This live Music Festival has been taking place in Krakow since 2006 and each year in August it returns to Krakow. It is a music festival that each year hosts one of the biggest and most famous rock, hip - hop, r'n'b and pop stars and bands. In the past years, artists such as Rihanna, Lily Allen, Missy Elliot, The Killers, 50 Cent, Muse, The Chemical Brothers, Kanye West, Timbaland or Kid Cudi have performed - all of them sharing the same stage. This festival is all about fun and good music.
There are three types of tickets:
One day: around 150 zloty (40 euros)
Two days: between 250 and 270 zloty (65 euros)
With camping pass: around 300 zloty (75 euros)
So go ahead and book your tickets now! The number of tickets is limited.
Off Plus Camera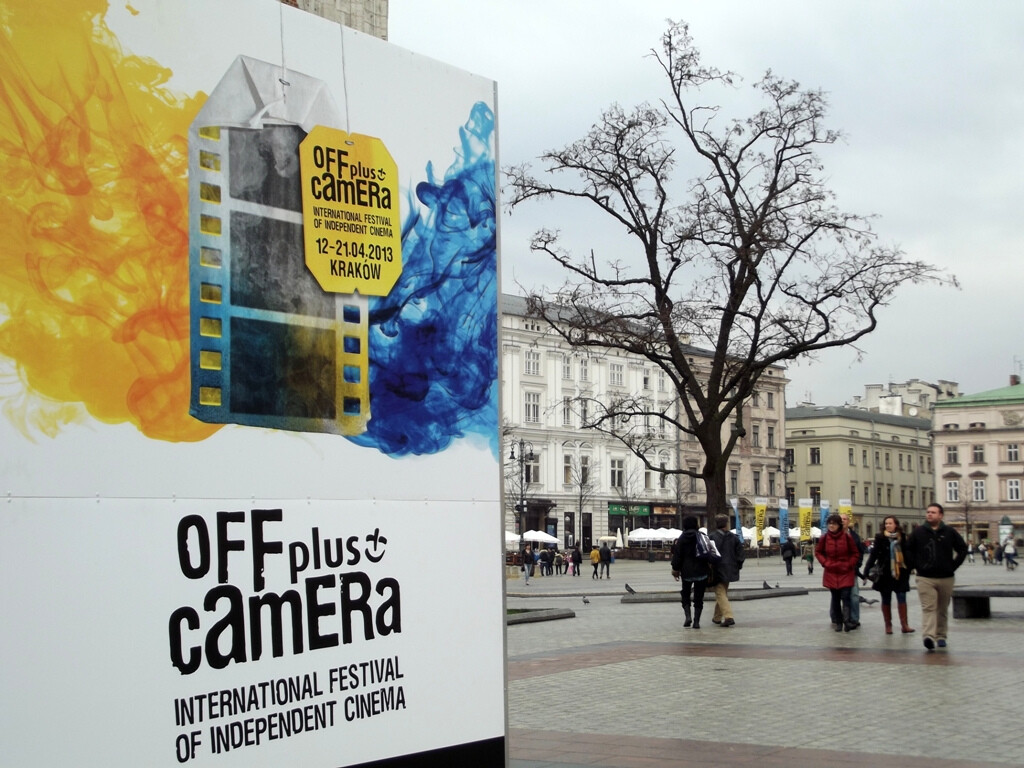 Over the space of 10 days, over one hundred movies are being screened in Krakow's studio cinemas, especially at Kino pod Baranami. So if you are a fan of new independent movies and cult masterpieces, you should give it a try. For more information, please check their official website: Off Camera.
Krakow Film Festival
It is one of the oldest film festivals in Poland and Europe dedicated to documentary, animated and short feature films. Over 8 days, you have the chance to watch some 250 films from all over the world that takes part in a competition. Apart from that, there are organized exhibitions, concerts and meetings with artists.
The history of Krakow Film Festival reaches back to 1961 and nowadays, the winners of the festivals are directly nominated for the European Film Academy, one of the most prestigious prizes in the film industry.
Ticket prices:
Before 5:00 pm - 8 zloty (2 euros)
After 5:00 pm - 16 zloty (4 euros)
Ticket for the Opening Ceremony - 20 zloty (5 euros)
Ticket for the Award Ceremony - 25 zloty (6 euros)
Festival Passes:
Regular - 160 zloty (100 zloty - early bird) - all screenings between 28th May – 4th June.
Discounted - 80 zloty (50 zloty - early bird).
Day pass - 45 zloty - all screenings on a chosen day between 28th May – 4th June.
For more information you can visit the official website: Krakow Film Festival.
Pierogi Festival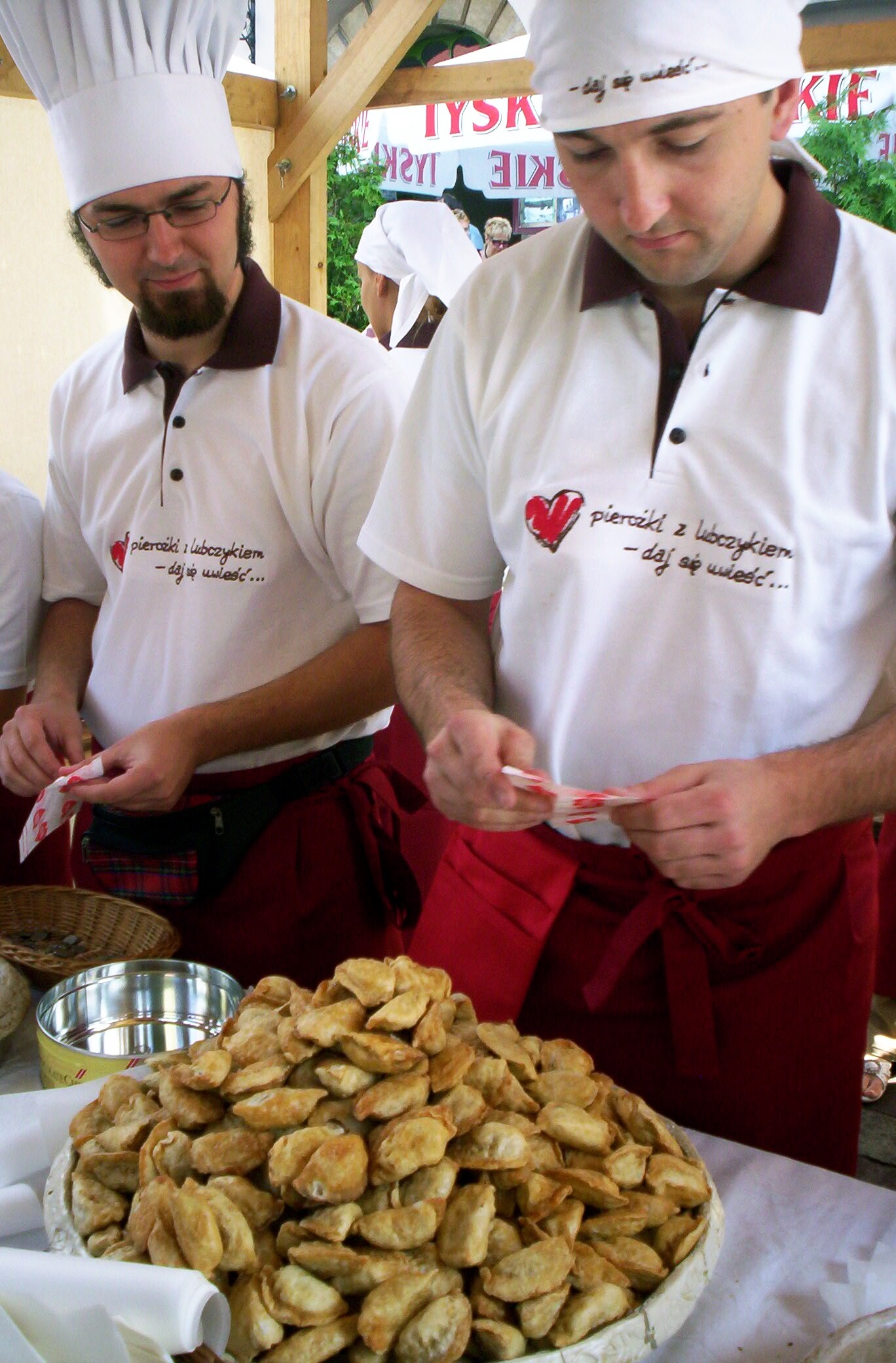 If you are looking for a traditional Polish dish, pierogi is the answer and they even have their own festival celebrated each year in August. There's even a competition for the tastiest pierogi of the festival. So if you want to enjoy listening to live music and try the best pierogi of your life for 1.50 zloty only, stop by at Maly Rynek (small main square).
Jewish Culture Festival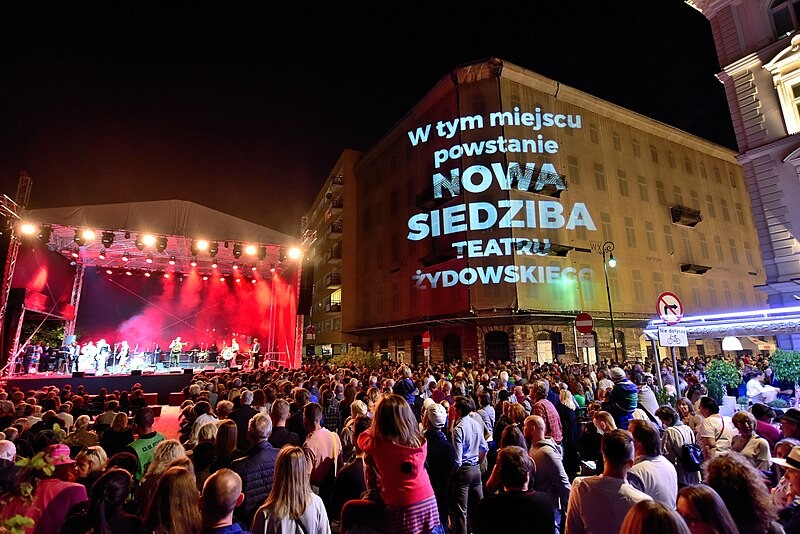 The festival first took place in 1988 as a series of events presenting Jewish past and its contribution to the history and development of Poland. Nowadays, it is one of the most recognized and appreciated all of the world cultural events from Poland. Each year over 10 days, hundreds of events are organized which include workshops, lectures, discussions, guided tours and concerts where you can listen to traditional Jewish music and other jam sessions. Some 30,000 participants come to Kazimierz in Krakow every year to enjoy this unique festival and listen to 150 artists, instructors and lecturers who share their experience.
The Night of Museums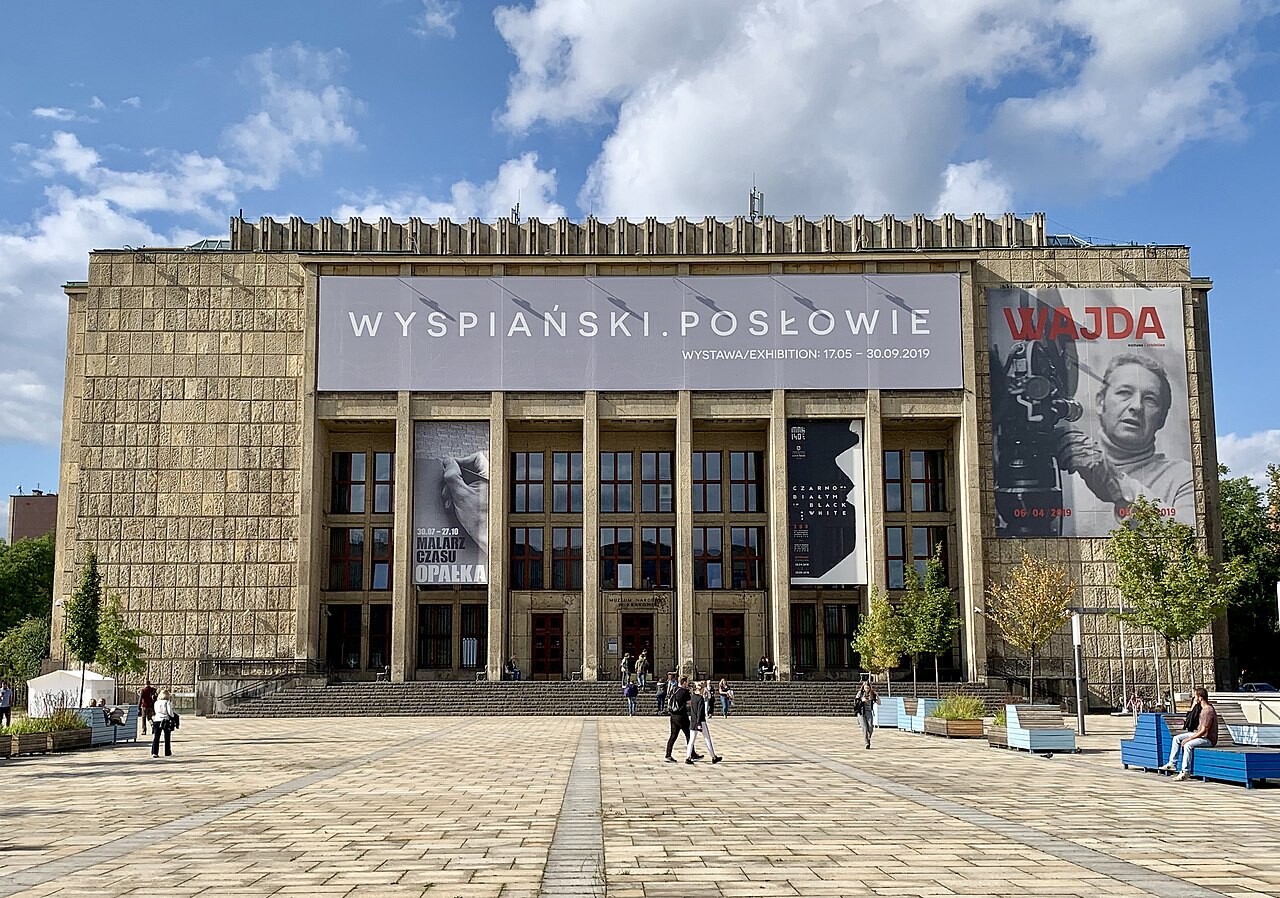 Krakow's Night of Museums is usually held in May when the weather is already nice, so everyone can spend their night discovering all the museums and exhibitions. One day each year, Krakow's museums open their doors to everyone who wants to enjoy the unique night.
That one night, the best museums of Krakow welcome visitors for free, from about 7:00 pm until 1:00 am. Due to a large number of visitors, tickets to some of the museums have to be booked in advance, for instance, Schindler Museum or Underground Museum.
So if you want to visit one of the most important museums in Poland and even in Europe for free, this night is for you!
---
Photo gallery
---
---
Content available in other languages
Want to have your own Erasmus blog?
If you are experiencing living abroad, you're an avid traveller or want to promote the city where you live... create your own blog and share your adventures!
I want to create my Erasmus blog! →