Sweet Peanuts
Hello to all the chefs of the world! Today I want to teach you how to prepare a fast and easy candy that you can make at home.
When I learned how to make this candy, I remember when I was a boy and along with my mom I prepared it to sell to my aunts and uncles, so that I felt like a millionaire :) Since so many years have passed, I had forgotten how to prepare it, so that when I returned from Peru I brought with me some Peruvian peanuts and I asked my mom how to prepare this sweet which is a real delicacy for the palate of anyone who loves sweets like I do :)
Charming candy
Being as it has a lot of sugar, remember that to eat a lot of it can be harmful, and you should always balance your diet. But to give yourself an enjoyment like this once a month or once a year won't harm you, because you won't feel bad about eating it, and to experience the rich flavor of this candy will enchant you as soon as you try it. Over all if you go to the cinema or if you want to watch a movie in your house, and also you can decorate them in little bags and give them as gifts to your friends.
Without further ado, let's begin with the preparation of this candy that is easy, simple, and with lots of sugar to keep us happy all day.
Let's begin with the ingredients, and then with the preparation!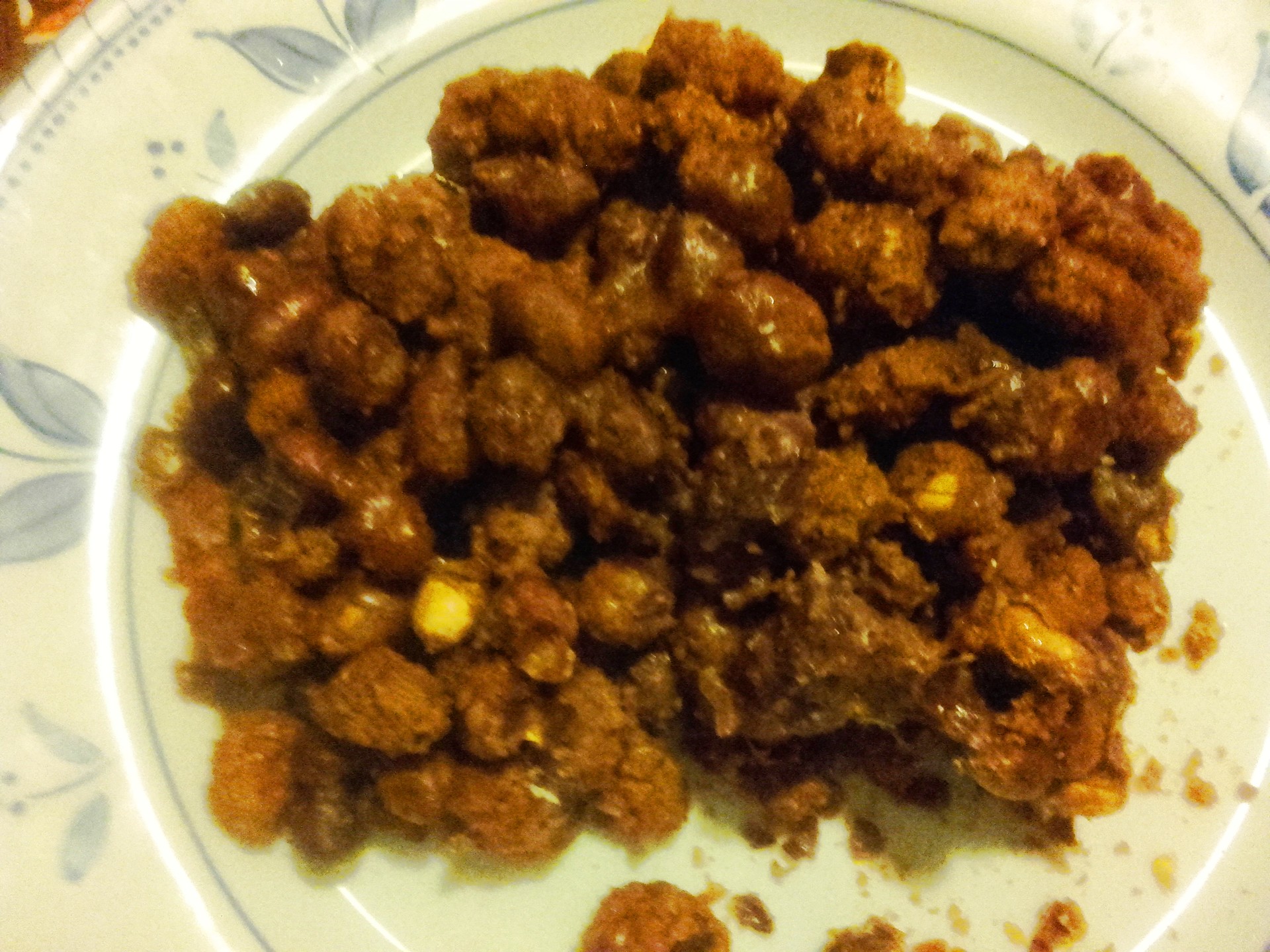 These are the ingredients for the recipe:
Peanuts
Water
White sugar
Cinammon (if you don't have it that's OK, but this gives it a very rich smell)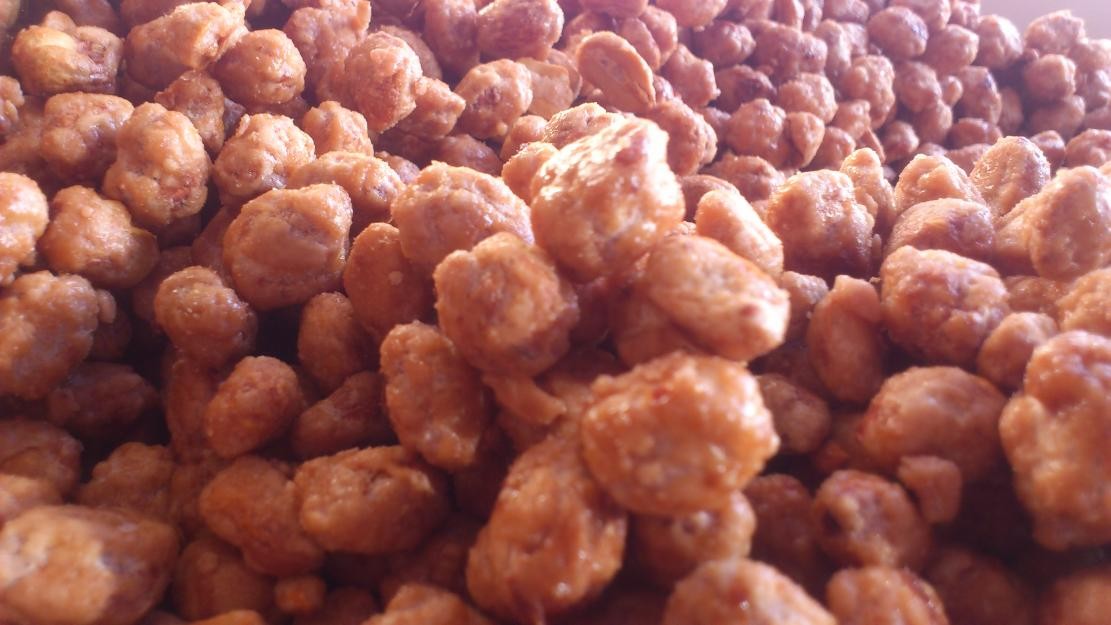 Directions:
Put the portion of peanuts in a pot and turn on the burner to medium heat.
After that, pour in enough water until it covers the surface of the peanuts.
Wait approximately 10 minutes.
You will see that the water is evaporating, and it's being absorbed into the peanuts, and this moment is when you should pour in the portion of white sugar and stir it little by little with a wooden spoon until it creates a kind of sweet layer of sugar covering the peanuts.
Turn down the temperature and take the opportunity to throw in a little bit of cinnamon to give it the smell that will attract one and all!
Wait until it cools, and then you can enjoy it.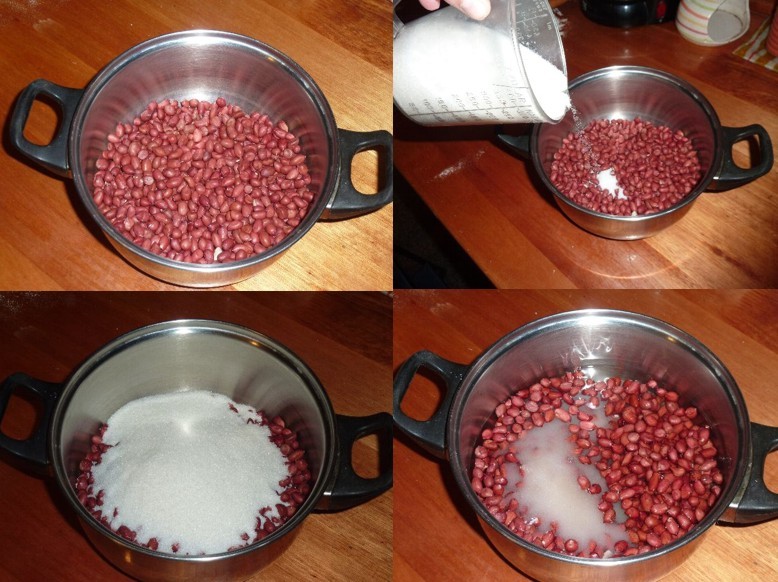 As you can see, it's a very simple recipe, and very delicious, and I recommend that you can make it when you have those cravings where you want to eat something sweet, or when you're watching a movie. Only keep in mind that it's better to eat them at room temperature, and don't go eating them hot, as that can give you a small stomachache.
Thank you for reading this simple recipe, and we'll meet again on another occasion with more succulent sweets to pass the day with pure sugar. See you soon!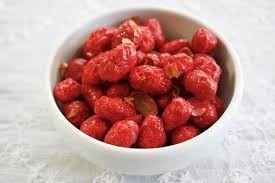 ---
Photo gallery
---
---
Content available in other languages
Want to have your own Erasmus blog?
If you are experiencing living abroad, you're an avid traveller or want to promote the city where you live... create your own blog and share your adventures!
I want to create my Erasmus blog! →