Cantonese Fried Rice
Today I'm recommending a dish to you which you'll have already tasted in any Chinese restaurant and it might've even become one of those dishes that you order every time you go there: Cantonese Fried Rice.
In all Asian countries rice is a king. It's not possible to neither begin nor end the day without having eaten some, because it's a food which breakfast, lunch, dinner and even snacks are based on! It forms part of any dish and it's because of this that it's often cooked in large quantities to last up until the next day but remember too much rice is never too much! At least for Asians, having cooked too much rice is never a bad thing and it's not ever wasted as it can be reused to make an excellent and simple dish. In fact, for this recipe it's better to use left-over rice and not rice which has just been cooked because the consistency is different and the result isn't really the same as a true Cantonese rice dish, if you're not Asian and you don't have white rice in the fridge, I advise you to prepare it at least a couple of hours before or better yetthe day before.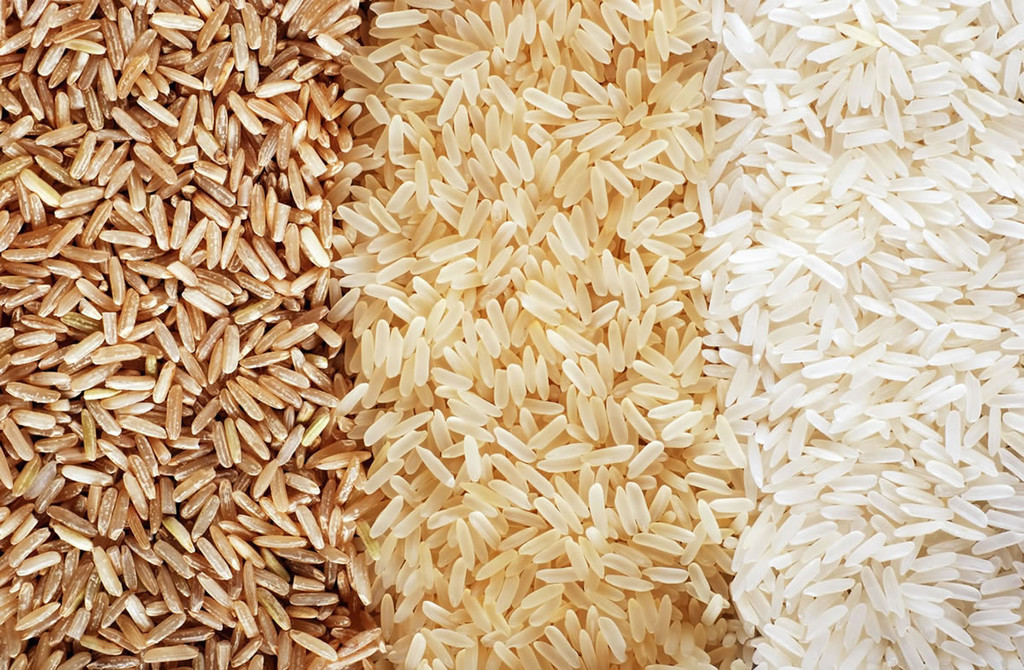 There are many variations of this dish, the Chinese make it in a certain way and Filipinos in another way. As well as those two examples, the Japanese, Thai people and Indians all make it different ways too... all variations are worth trying to be able to compare all the similarities and differences.
However, what I'm recommending to you today is my version, a version that my Filipino mother and sister would make... for us what distinguishes this dish is the amount of garlic because in the end it's really this that gives flavour and makes the difference.
The quantity of ingredients which I advise can be split in half or doubled according to the amount of rice prepared or to your personal taste, there are those who like it with more vegetables and those with less.
Ingredients
Around 550-600g of white rice
3-5 cloves of crushed garlic
A splash of oil
A handful of peas
A handful of carrots cut into cubes
A handful of cooked ham cut into cubes
1-2 spoonfuls of soy sauce or to taste
2 eggs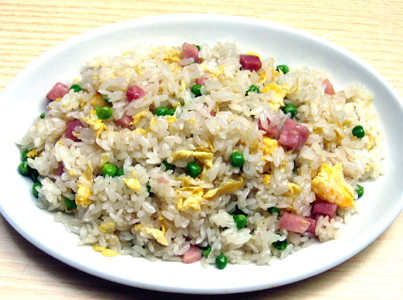 Preperation
Heat up a frying pan or wok with a splash of oil and brown the garlic around the edges. Be careful not to burn it as the flavour won't be very pleasant.
Add the carrots, peas and ham and let them brown in the pan until they're half cooked.
Mix in the cooked rice, it shouldn't be solid, the grains should separate themselves from each other. Let it simmer in the pan for a couple of minutes.
Add the soy sauce and mix until all the rice is covered.
Create a hole in the centre of the pan, placing the rice on either side, and slowly add half the egg in between. Leave it to rest for a few seconds then start to break it up and mix it in with the rice.
Let it simmer in the pan for another 1-2 minutes then turn off the heat.
Serve it as it is or as a side for any dish.
Advice and curiosities
The Filipino version of fried Cantonese rice is called "sinangag" its recipe is centred on browning garlic in the pan, because of this in English it's called "garlic fried rice". The recipe is so simple because it's always served with any meat, fish or vegetable dish... The classic "almusal", Filipino breakfast, is sinangag rice which is accompanied either by fried eggs or frankfurters, or even by "tuyo", a dry fish which is fried or by any other side dish you prefer.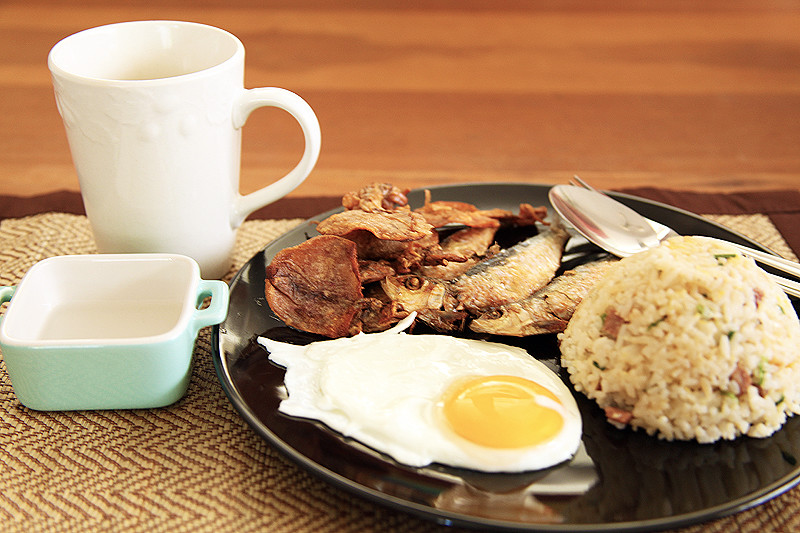 Furthermore sinangag rice isn't served just for breakfast but also for any period of the day, accompanied by anything that you want.
My favourite is "bangusilog", similar to sinangag, fried egg and "bangus" marinated and fried, a type of fish very similar to branzino.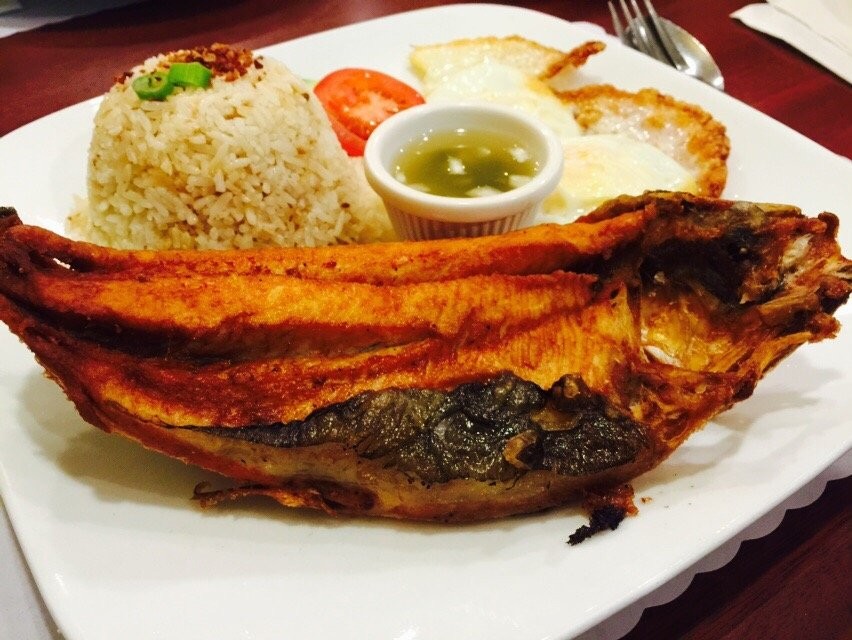 It's advised to use basmati rice but in my opinion any type of rice you have in the kitchen will work well, even brown rice.
You have to try it! Bon appetit!
---
Photo gallery
---
---
Content available in other languages
Want to have your own Erasmus blog?
If you are experiencing living abroad, you're an avid traveller or want to promote the city where you live... create your own blog and share your adventures!
I want to create my Erasmus blog! →