What to do in Lisbon - The best things to do in Lisbon
What to do in Lisbon - The best things to do in Lisbon
Cinema & Theatre in Lisbon
Cinema and theatre are a big part of the Portuguese culture, so expect to receive a lot of invitations to go to these two places. Especially in LIsbon, where the culture is so present, everyday you always have something to do, you will find a lot of choices to spend a different night.
Theatres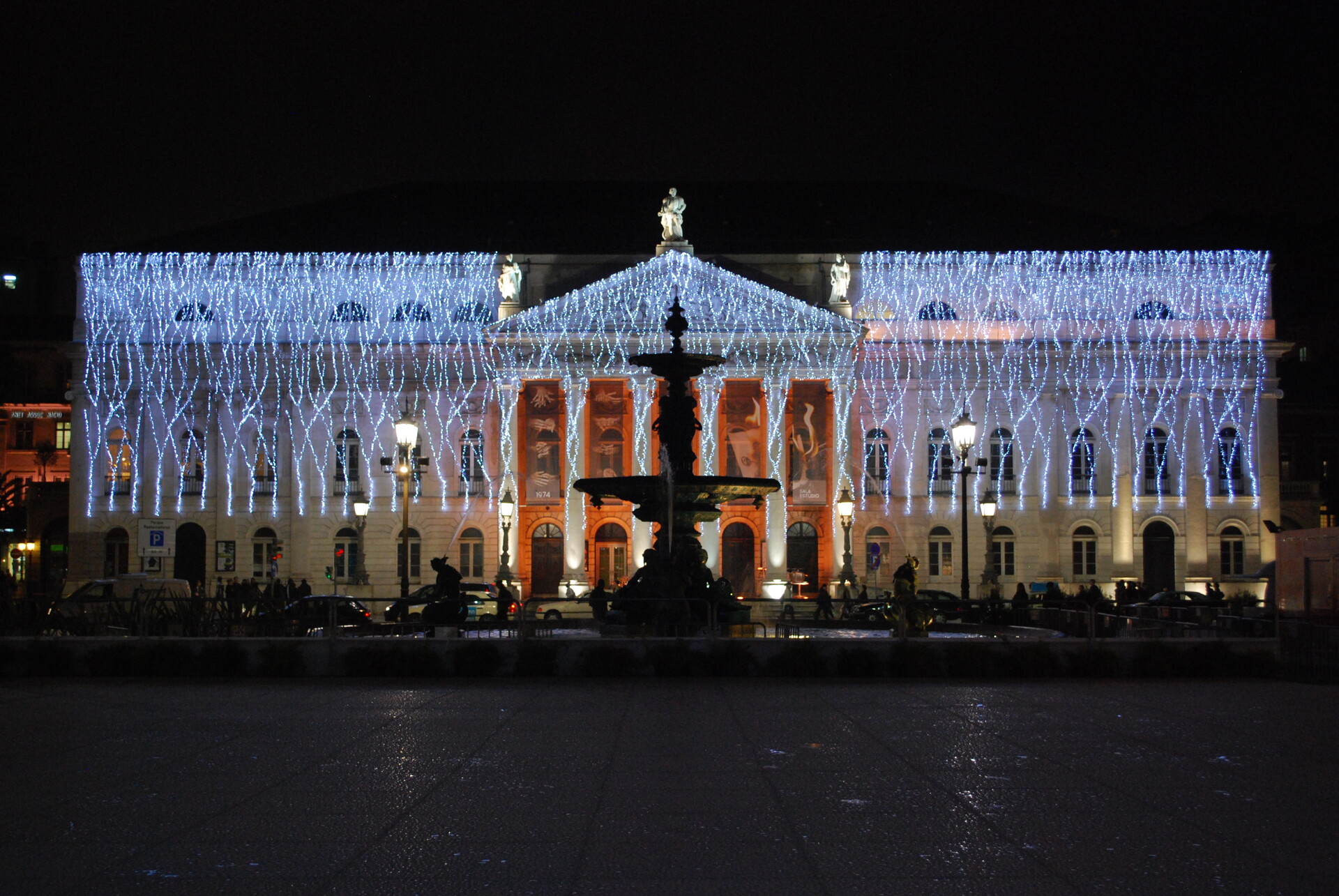 Lisbon is the place for theatres, and if you are really interested in Portuguese culture, then go to the theatre. We have a lot of comedies about our country and our way of life. See the Cultural Schedule of Lisbon, this way you will always know what is going on, what to do next, plain you're going to the theatre and the best places to go. Some of the most iconic theatres are not only worth seeing just because of the performances, but also for its architecture. So here you have some of the most important Theatres of Lisbon:
Maria II National Theatre. It's a really nice building and besides visiting the outside, you can also see here different shows and plays;

São Carlos National Theatre. It's the only national theatre dedicated to the production and presentation of Opera and vocal and symphonic music;

Tivoli Theatre. One of the most known Theatres in Portugal, distinct for being a modern space, with a lot of different cultural manifestations;

Politeama Theatre. The perfect place if you want to see the typical Portuguese Theatres called "Revistas", a live show, with a lot of music, and with always something happening.
Even if it's not a Theatre, is a really important place for you to know: the Coliseu dos Recreios. The performance's room of this place it's amazing, and it's really important because it is not just where the national artists perform but also many international artists. Pay attention during your stay in Lisbon, because some artists that you like may come and play here.
Cinemas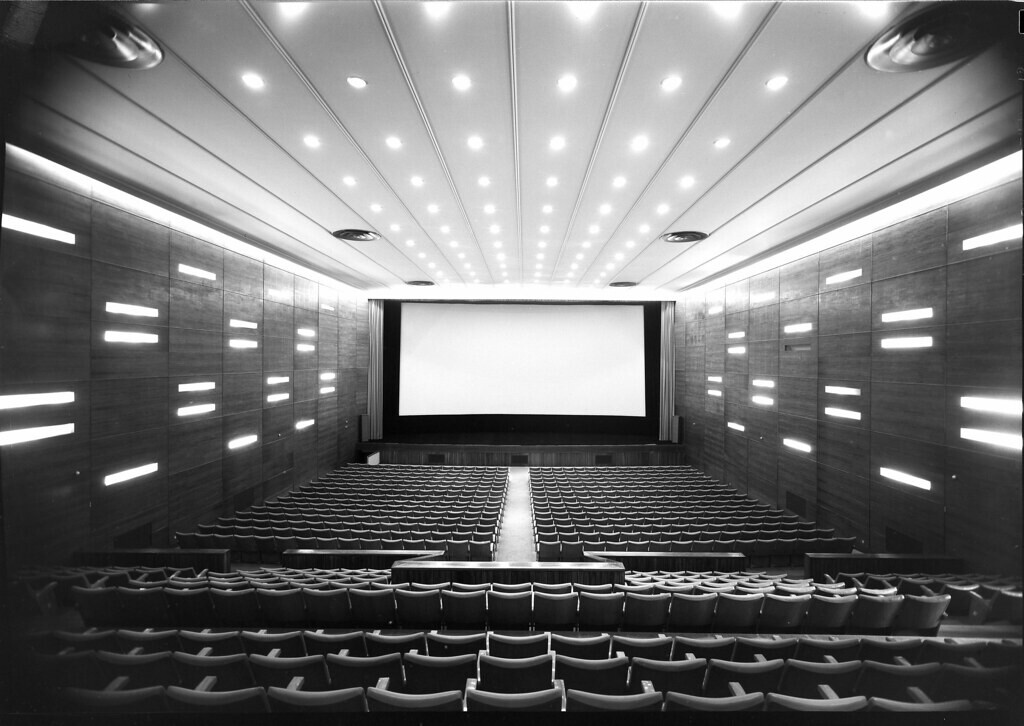 Even if Friday and Saturday are the typical days to go to the cinema, expect to be invited to go any day during the week. Usually during the week you can find more places in the cinema for the movie that you want to see. There are a lot of cinemas in all Lisbon, you can check CineCartaz the closest to your house. I'm going to tell you the main ones, and how to go there.
Vasco da Gama Cinema (in the mall of Nation's Park, Vasco da Gama, take the red metro line, and stop in Oriente);

Colombo Cinema (in the Colombo's mall, take the blue metro line, and stop in "Colégio Militar/Luz");

Campo Pequeno Cinema (in the Campo Pequeno mall, take the yellow metro line);

Cinema City Alvalade (in the building Cinema City, take the green metro line);

Amoreiras Cinema (in the Amoreiras' mall, the best way to come is by bus, nº 711, 723, 748 or 753).
One thing really good for foreigners is that in Portugal we don't dub any movies, we only add Portuguese subtitles. So if you want to go to the cinema don't worry because you can come see the movie, and enjoy it fully, understanding everything. Really good for Erasmus Students! Also except that it is a TV series, we really don't double anything.
Museums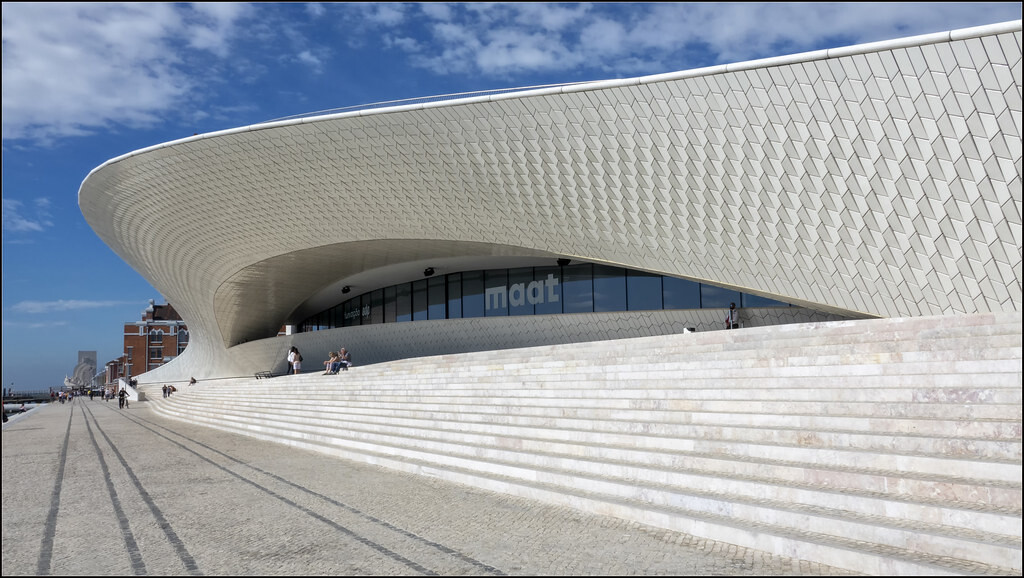 Lisbon is for sure the city of the museums, you have so many to visit! The good news is that you don't have to worry about the prices, because it's really usual that in Portugal the entrance is free on Sunday. And even if it isn't you can always enjoy student discounts.
Berardo Museum. This museum is located inside of BBC (Belem Cultural Center) and consists of a collection of modern art, with works of known people like Picasso, Dali, Miró, Warhol, etc. It's a collection of Joe Berardo, a fan of art and culture, but the Museum belongs to the Portuguese Government. If you present your student card, you will pay half of the price, 2,50 euros. It's open from 10 am. until 7 pm. Tip: I would advise to go on Saturday, because that is the day with free entrance.
Coaches Museum. This a place that has the largest collection of coaches in the world, it's a place really valuable and exquisite. Nowadays (2017) the Museum is divided in two places, because the collection was growing and they had to look for a new space, but both are located really close. The carriages are really big, and precious, all of them used to belong to important people, not only in Portugal, but also from other countries.
National Museum of Tile. This Museum is really attractive for tourists because it is an opportunity for them to see different types of tiles in just one place, every way you look you find tile. If you visit the Museum, besides the tile you can all see the Madre Deus Convent and two different chapters. The Museum is open from Tuesday to Sunday, from 10 am. until 6 pm. The single ticket for a student costs 2,50 euros.
Bordalo Pinheiro's Museum. The Museum is dedicated to the work of Bordalo Pinheiro, a really important person in Portugal, because of his representations of Portugal. Bordalo was a unique artist, because everything that he created was a critique of the cultural and political life in Portugal in the XIX century. In the Museum you can find two main things: graphical artwork and ceramical work. The place is open from Tuesday to Sunday, from 10 am. until 6 pm. Tip:The price is 3,00 euros, but on Sundays until 1 pm. The entrance is free.
National Costume Museum. This museum is a collection of the historical costumes, outfits and accessories of Portugal, in the century XVIII until the present day. To visit the museum you can come on Tuesday from 2 pm. until 6 pm., or from Wednesday to Sunday at 10 am. until 6 pm. As a student you pay 1,50 euros (for the museum and the botanical park). Tip: Visit the museum on Sunday or Bank Holidays until 2 pm.; it's for free.
Fado Museum (in Alfama). Open to the public since 1998, and is an exlibris of one of the biggest traditions in Portugal. Here you can see different items from interpreters, composers, musicians, even instruments, or clothes that symbolizes the Fado. This place is a great choice if you are interested in learning more about the history and the culture of Fado. The museum is open from Tuesday to Sunday, from 10 am. until 6 pm. The ticket costs 5,00 euros, but as a student you can get a discount, ask in the Museum.
Museu Nacional de Arte Antiga. In this museum you can see paintings (from Portugal, Europe or even illuminated manuscripts); sculpture; treasures (gold and silverware), furniture, ceramics, different art from the Portuguese Discoveries; Textiles; Drawings, and much more. The place is open from Tuesday to Sunday, from 10 am. until 6 pm. The ticket costs 6,00 euros, but as a student you have a 50% discount. Tip: Go on a Sunday, the entrance is for free until 2 pm. for people that are living in Portugal.
Other Places to visit in Lisbon
Lisbon is a city full of life, culture and history, so as you can imagine there are a lot of things that you can visit in the capital. The list of monuments, sites and museums is endless. In this city guide it will be referred to almost all the monuments, giving emphasis to the most important ones.
Viewpoints - "Miradouros"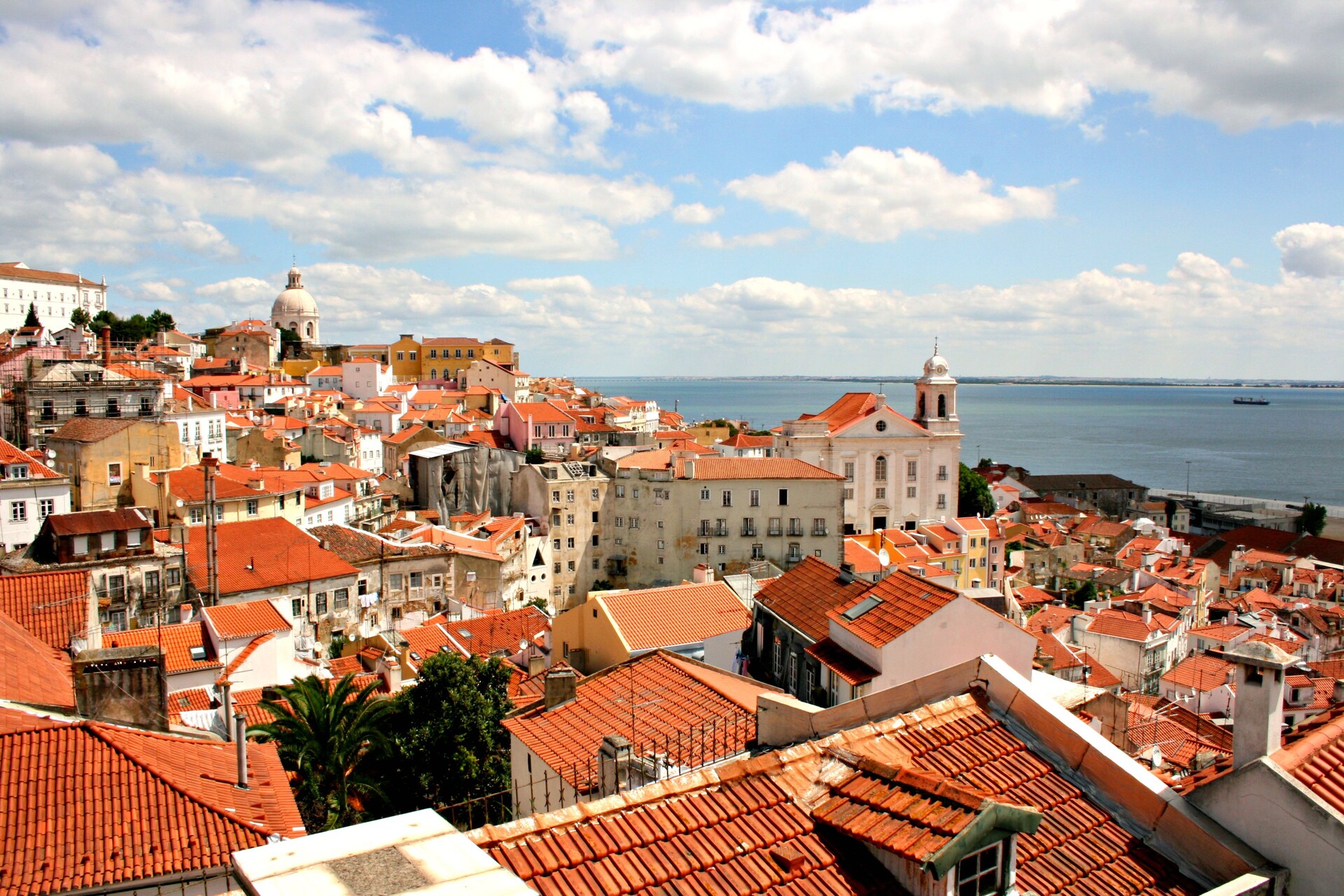 The Viewpoint in Lisbon is something that you really can't miss! You will not find this in any other city, and the view that you have from the "Miradouros" is just amazing, and it will leave you speechless. Sometimes you need to walk a lot, and climb a lot of hills, but I guarantee you that it will be worth it. Besides, if you don't want to, or can't, walk until the viewpoint, you can always take a Tuk Tuk. I advise you to do a Tour to all the Miradouros, so here you have some of them:
Miradouro da Graça, located in Alfama, it's the perfect place to take a coffee while you enjoy the panoramic view. You can see here a lot of important monuments, like the castle or the Graça Church. It's an atmosphere that you will love.
Miradouro da Senhora do Monte, prepare yourself to go to this place. You need to climb a lot, because this Viewpoint it's in one really tall hill. But don't worry because when you arrive it will be worth it, try to go during the sunset, it's a really peaceful and romantic view. It's located in the North part of Alfama.
Miradouro de Santa Luzia, if you want to take someone special, this is the place, you have an amazing view through Lisbon, the River, the monuments and the houses. This viewpoint it's located in Alfama.
Portas do Sol Viewpoint, located in Alfama, the heart of Lisbon, is one of the most beautiful Miradouros in Lisbon. You have the view of the Tejo River, and usually there is always someone playing music there and selling Portuguese souvenirs.
S. Pedro de Alcântara Viewpoint, considered one of the best it's located in Bairro Alto. It's a different Miradouro because it has a garden, it's a big space and you can see the view to Lisbon and it's castle.
Monuments & Sites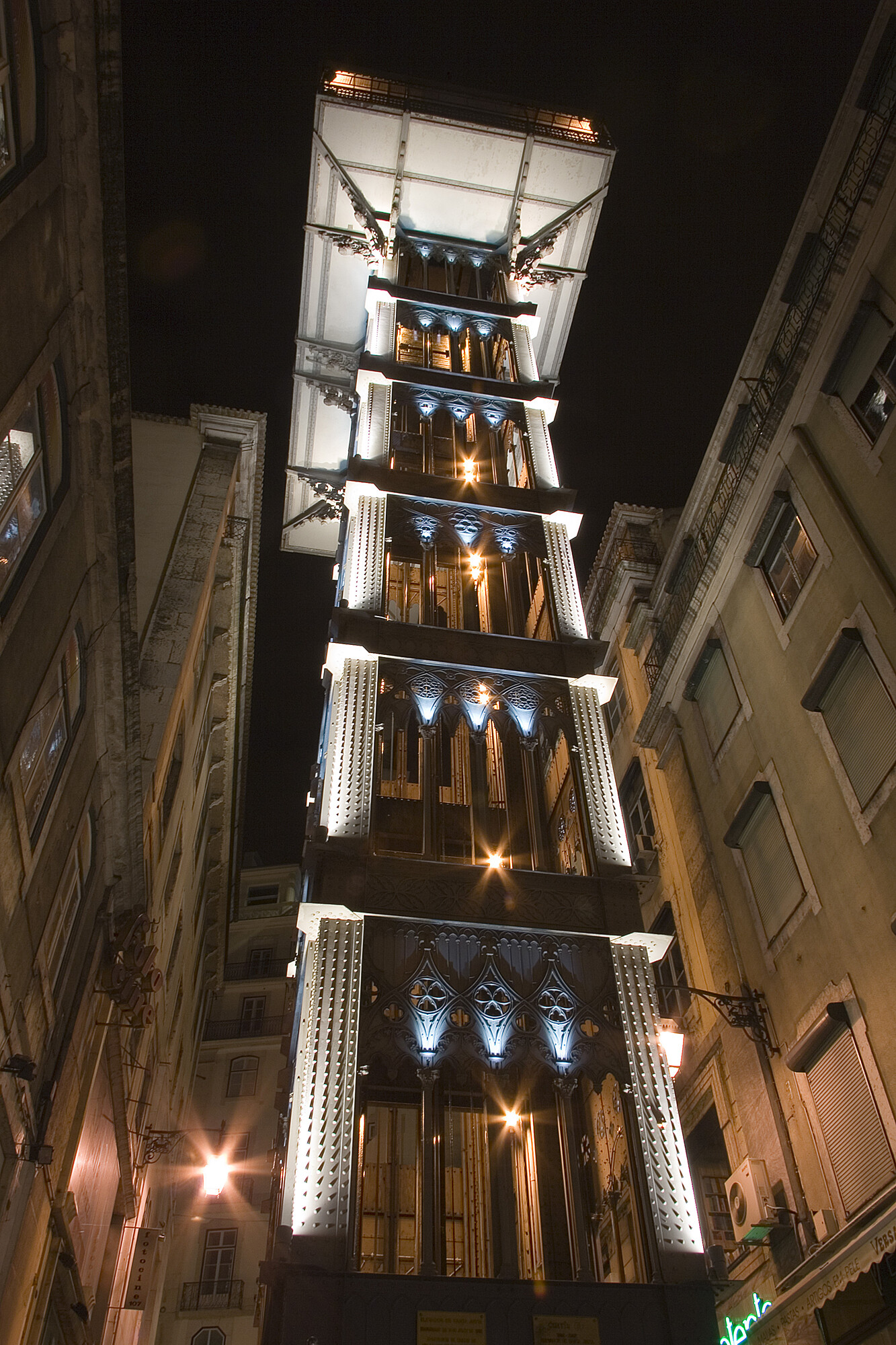 Gare do Oriente (Oriente Train Estacion). It's a modern architecture and it's nice to see, because it's so different from what you will be expecting.
Vasco da Gama Bridge (Ponte Vasco da Gama). You can walk through the river margin and see the bridge, which is considered one of the longest in the world, it's a really nice view.
Marquês of Pombal Square. This is the center of Lisbon, and it's an amazing place to visit. Behind the Square you can walk through the Park Eduard VII, or through the Liberty Avenue (if you walk through the Avenue in the end you will arrive at Baixa).
Free Waters Aqueduct. This monument was built in the XVI century, and it was used to sing the water springs and provide water to Lisbon. You can find this monument in the neighbourhood of Alcântara.
Basilic & Garden of Estrela (Basílica e Jardim da Estrela). This is a place that is not that known among tourists. To enter the Basilic you don't need to pay. And also near these two places you can also visit the English Cemetery and the Museum of Oriente.
Square of Commerce (Praça do Comércio). This is the most important square in Lisbon, and it was rebuilt after the 1755 earthquake. In this Square you have to see two places: Rua Augusta Arch and the Equestrian Statue of Joseph. (Where? Baixa Pombalina / Rossio)
Santa Justa Lift. The lift it's working from 7h30 am. until 9 pm. or 11 pm. (depending on the season), and the working schedule of the viewpoint it's from 9 am. until 9 pm. or 11 pm. (depending on the season). The ticket costs 5,15 euros, Tip: Use your transport pass, and you can go for free. (Where? Baixa Pombalina / Rossio)
Restauradores Square. This square was created to celebrate the end of the Spanish domain, in 1640, so in the center you can see an obelisk to celebrate it. A really popular place in this Square is the Hard Rock Cafe. (Where? Baixa Pombalina / Rossio)
Buildings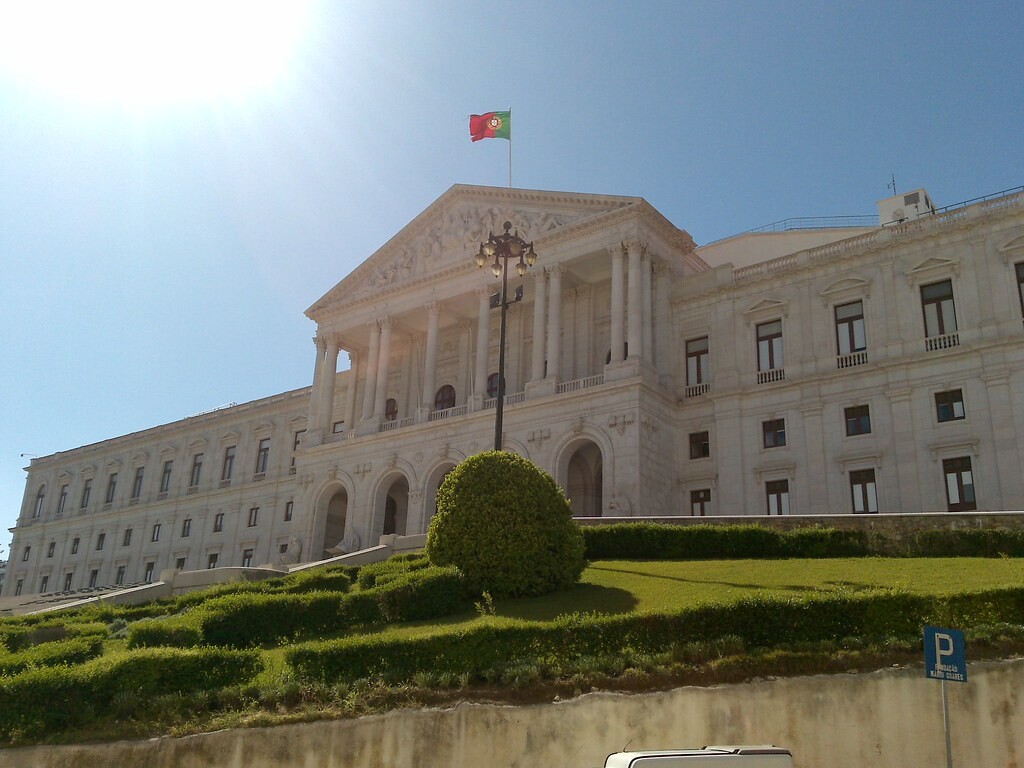 Portuguese Parliament & Assembly of the Republic. The building is a neoclassical architectural style. Sometimes you are allowed to get in and you can attend a political speech and discussion.
Campo Pequeno. It's a really nice building, and inside you have a lot of restaurants, cinemas, Museum and bullfighting.
Rossio Train Station. The station it's a beautiful building, and you need to see it during the day and also during the night. Here you can find a lot of trains from Lisbon to Sintra. (Where? Baixa Pombalina / Rossio)
Green Areas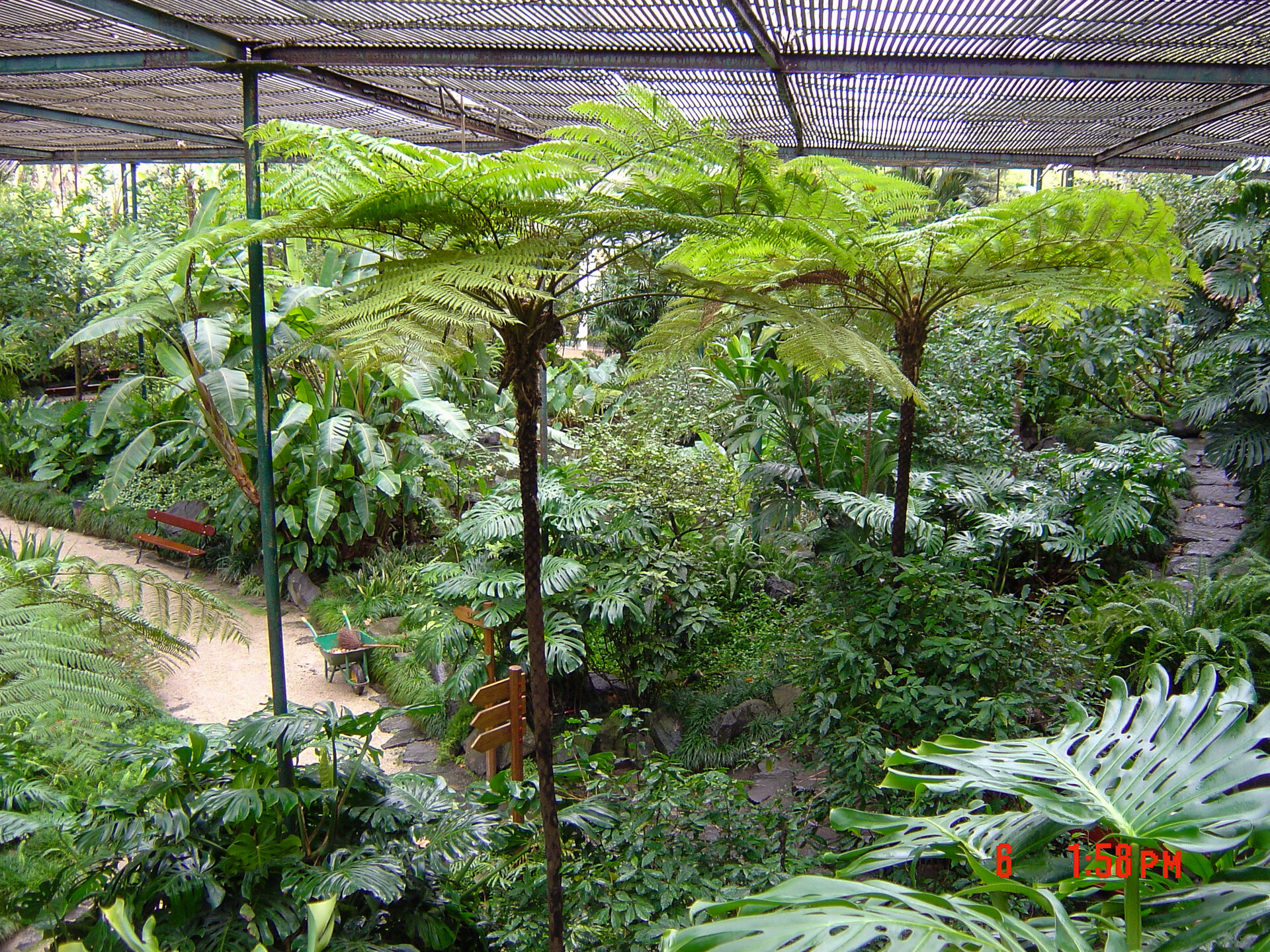 Amália Rodrigues Garden. Amália Rodrigues, is an important figure to all the portuguese, she was one of the most iconic women of Fado (a traditional music). The Garden it's a really good place to go for a walk, and relax a little from the rushing life of Lisbon.
Lisbon Greenhouse. You have four different places to visit here: the Cold House, the HotHouse, the Sweet House and the Gardeners. The Greenhouse is open from 10 am. until 5 pm. or 7pm. (depending on the season). The entrance ticket for students it's only 1,55 euros. Tip: Visit it on a Sunday or Bank Holiday, because until 2 pm. entrance is free.
Alameda Garden. Besides the big garden, which is perfect for doing sports, reading a book, or chilling with friends, you can see the big fountain at the end of the garden.
Ajuda Botanical Garden, this Botanical Garden is the oldest in Portugal, and it's part of the Ajuda Palace. Here you can see more than 5 000 different species of plants. You can see species from the former colonies, and it's a place that is worth seeing not just because of the plants, but also because of its architecture. Go to visit this place, and enjoy the view for the River Tejo and the Bridge 25th April Bridge.
Churches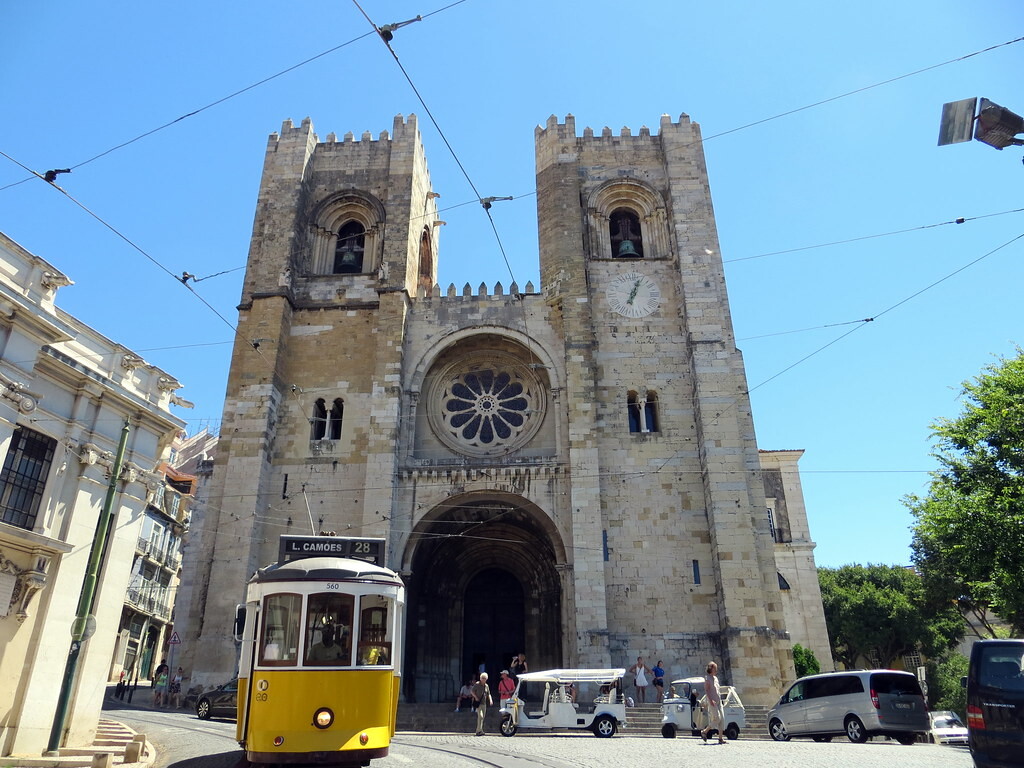 São Domingos Church. A church that is worth seeing because it's marked by a huge tragedy. This church already survived fires and earthquakes, and now inside it's all burned, but it's really beautiful and you need to visit it.
Lisbon's Cathedral, the Cathedral is open from Monday to Saturday, from 9 am. until 7 p. m., and also on Sundays from 9 am. until 8 pm. To see the Cathedral you don't need to pay, but if you want to see the cloisters and the treasure you need to pay 2,50 euros for each, the students only pay half of the price. (Where? Alfama)
Memória Church. Memória Church is a monument that was built as a memorial to King José I. It's architecture style is neoclassical, and inside you can see the tomb of Marquês de Pombal, the man that rebuilt Lisbon after the 1755 earthquake.
Palaces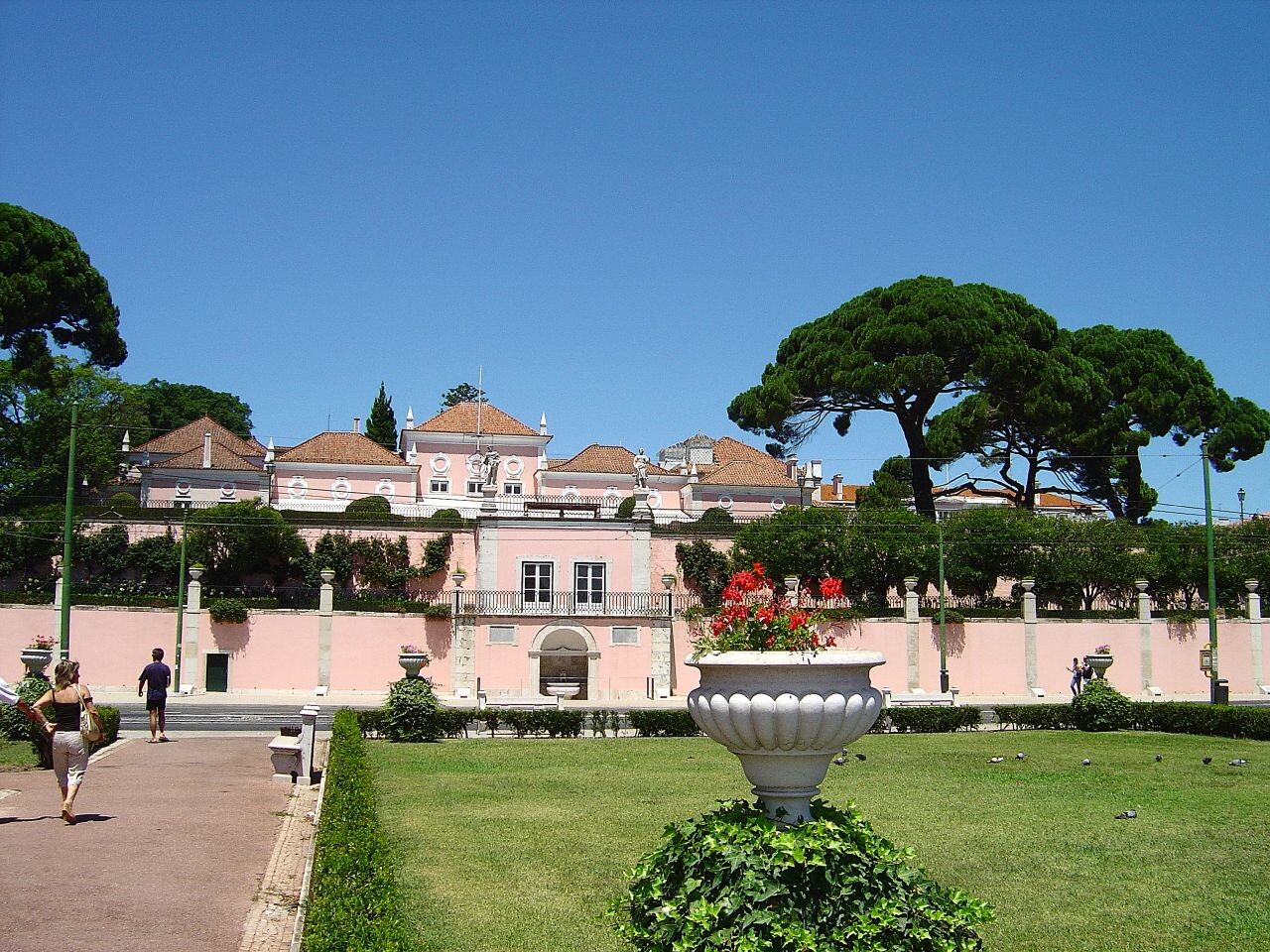 Palace of Border. It's a building that represents the Portuguese architectural style, the baroque, it's a must for you if you love architecture. The Palace it's really close to the Zoo of Lisbon.
Belem Palace. This Palace is nowadays the house of Portugal's President, and the best thing is that you can visit some parts of the Palace. The Belem Palace was built in the XVI century, and until today is one of the places that are a must to visit. You can visit every Saturday between 10h30 and 16h30, but you have to schedule it first, on their Website or in the Shop of the Palace's Museum. As a student you will pay 3,50 euros.
Ajuda Palace, although this Palace was never completed, it's a place to see because it's one of the best representations in Europe, of the romantic architecture style. Inside the Palace you can see tapestries, statues, gardens, amazing decorative arts, all because it's a symbol of the discovery of Brazil, one of the richest periods in Portuguese history. See the Winter Garden (was a gift from the Viceroy of Egypt), walk through the Throne Room, the Dining Room and admire the marvellous collection of clocks and the dinner service.
Heritage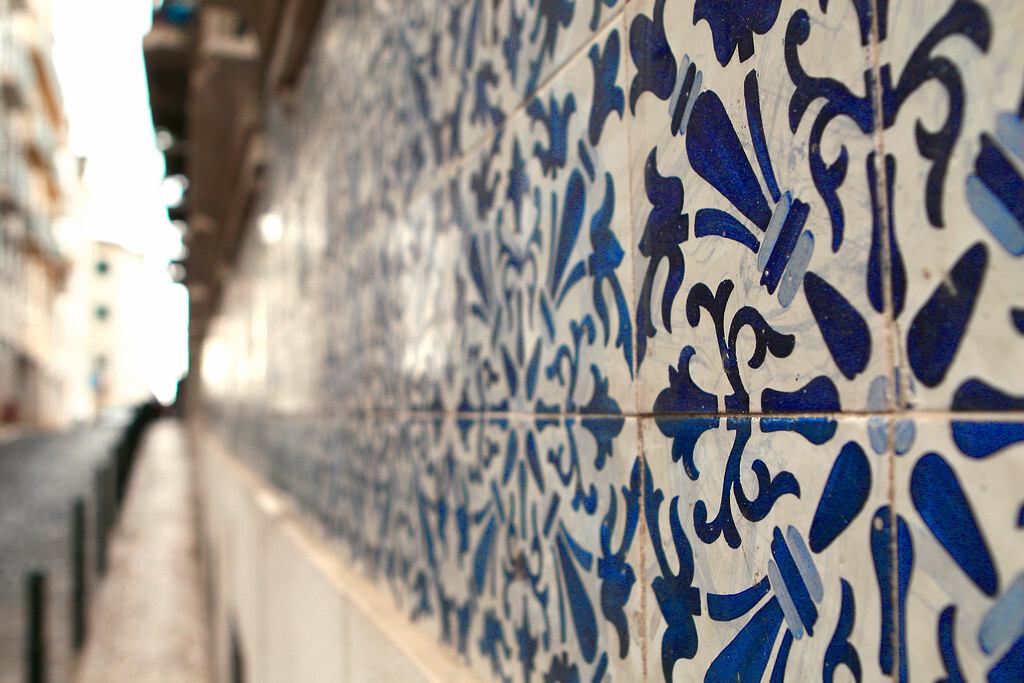 Azulejos of Portugal (Portuguese Tiles), it's one of the most traditional things in Portugal. You can see this in almost every place in Lisbon, pay attention to the buildings, walls, train stations, souvenirs, monuments, well basically everywhere, Portuguese people really love to use tile.

Calçada Portuguesa (Portuguese Pavement), this typical pavement only exists in Portugal, or former Portuguese colonies, and it's really interesting because the little stones that make up the pavement are doing different drawings, usually it's related to the Discoveries period or the sea.

Fado is one of the most important Portuguese traditions. Its value is so huge, that in 2011, it was considered by UNESCO, as Vocal Heritage and Immaterial Heritage of Humanity. The main topics of "Fado" are "saudade e dor" (Portuguese words that means missing someone, or something, but in a melancholic way). There are a lot of different places where you can listen to "Fado", and eat Portuguese food and drink good wine. Here you have some of the best places where you can listen to "Fado": Faia, in Bairro Alto; Clube de Fado, in Sé; A Travessa do Fado, in Alfama; Café Luso, in Bairro Alto; Boteco da Fá, in Alfama; Museu do Fado, in Alfama.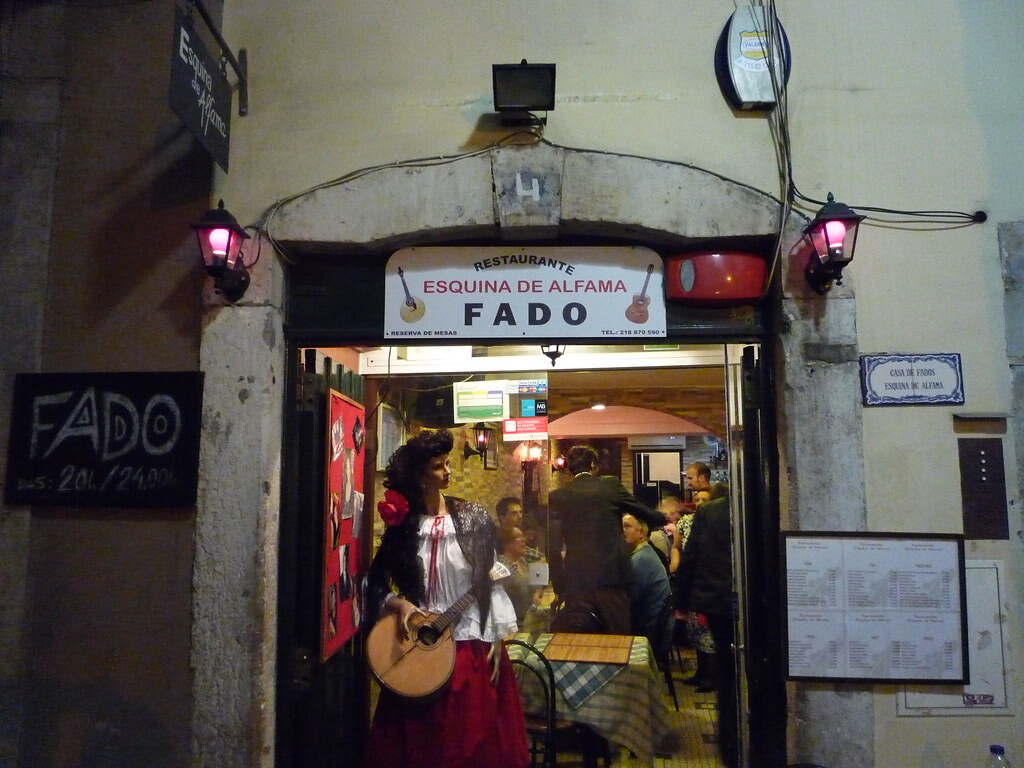 ---
Photo gallery
---
Want to have your own Erasmus blog?
If you are experiencing living abroad, you're an avid traveller or want to promote the city where you live... create your own blog and share your adventures!
I want to create my Erasmus blog! →