Public transport in Lisbon - Getting around Lisbon
Public transport in Lisbon - Getting around Lisbon
One of the good things about Portugal, and especially about Lisbon, is that most websites are available in English and so are the transport websites. Also, you have a lot of ways to move around Lisbon and, compared to other countries in Europe, transport is really cheap. You can use the subway, bus or tram. But we are going to explain step by step which transports you have available, how much they cost and how to get some discounts.
Subway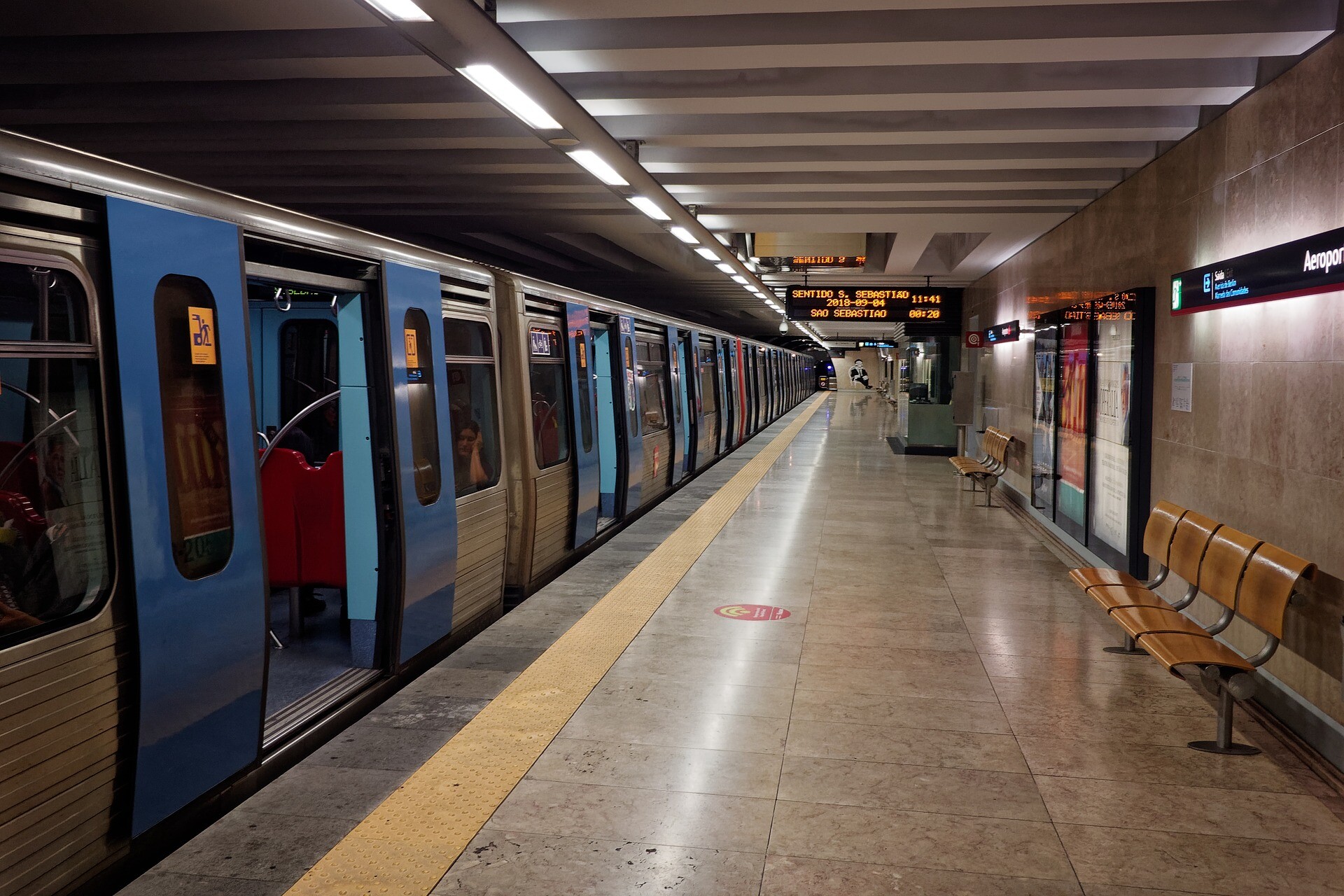 One of the easiest ways to move around Lisbon, and also the cheapest one is with the subway. One single ticket costs € 1.45, you can buy a single ticket in the subway's machine, plus a card that will cost you € 0.50, this card is valid for every transport. I would advise you to use the student pass because in the end it will cost you much less.
The subway has four lines (the blue, the yellow, the green and the red), and they cover all the city of Lisbon. Usually, people that need to move inside Lisbon use the subway, so expect it to be sometimes really crowded, especially during the summer, because of all the tourists. The subway (depending on the stations) opens at 6 am and close at 1 am., here you have the schedules. Check here the Map of Lisbon's Subway.
Bus
Most buses run from 6 am. until 9 pm, but the most popular lines run until midnight. Check here the Lisbon bus schedule. Besides, you still have night services, for those who return home from the party (this is the best option during the night, besides, you have the taxi). Check here Lisbon night bus service. The night service includes all the districts of Lisbon, so don't worry if you can't get to a specific part of Lisbon. You can check thismap of Lisbon bus lines, so that you can see which bus station is the closest to your house. The night service buses only pass once every hour. In every bus station you can find a map with the number, schedules, and where you can go with the city buses.
The bus tickets can be brought on board, (one ticket, Bus on-board fare costs € 1.80), or the best way is to take a card (costs € 0.50 in the subway's machine). This card is valid for every transport in Lisbon and then you can charge it for as many trips as you need.
You have different bus stations in Lisbon, if you want to travel throughout the country you can take a bus with Rede Expressos, in Sete Rios.
Tram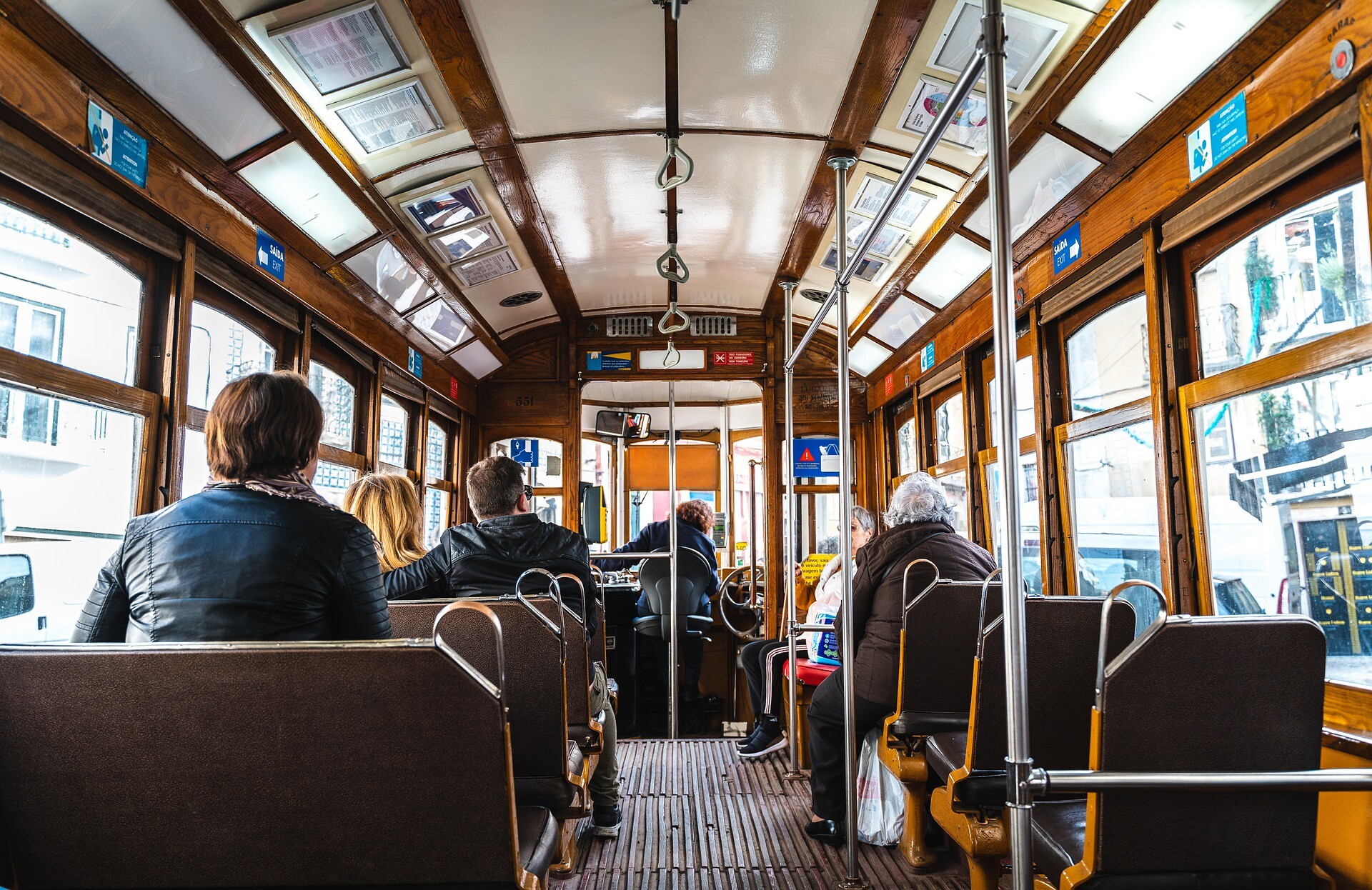 Lisbon has two different types of tram, the traditional ones and the new ones. The tram is one of the most iconic things in Lisbon, it is the ex libris, and the symbol of the Portuguese capital around the world. It's a very old tradition, and it's funny because until nowadays they still work. You really need to take the tram, it's a must, don't skip it!
Check here the Lisbon tram service. One single ticket costs €2.90.
Elevators
In Lisbon we also have the elevators, some of which are really similar to the tram. They are really handful if you want to go to a place that sits atop a hill. You have four different elevators:
Elevator of Santa Justa, this is the only vertical lift in Lisbon for public service. Since 2002 it is considered as a National Monument. One single Ticket cost 5 euros (valid for two trips) and 1.5 euros (just to see the view from the top, without the trip). Tip: If you use your transport pass, you can go for free.
Gloria Funicular, connects Restauradores Square to S. Pedro de Alcântara (Bairro Alto). The transport pass doesn't include this lift.
Bica Funicular, connects São Paulo Street to Calhariz Square, also in 2002 was considered as a National Monument. The transport pass doesn't include this lift.
Lavra Funicular connects the Anunciada Square to Câmara Pestana Street. The transport pass doesn't include this lift.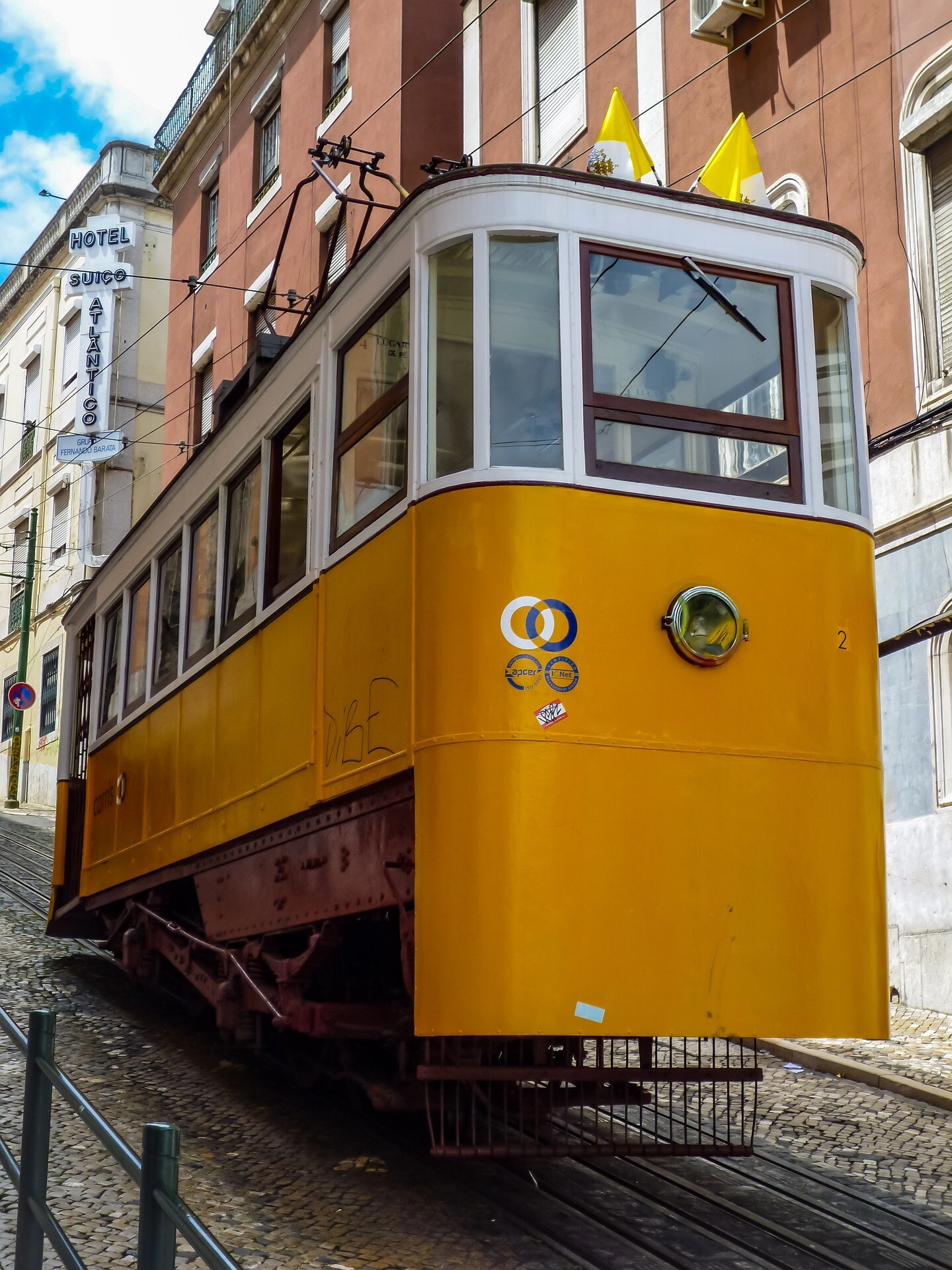 Check here the Lisbon elevators services.
Train
There are fifteen train stations in Lisbon, the capital is really well connected. Here you have the names of all of them: Oriente Station, Lisbon Santa Apolónia, Braço de Prata (Silver Arm), Sete Rios (Seven Rivers), Alcântara Mar, Alcântara Terra, Lisbon Rossio, Santos (Saint), Belém, Benfica, Campolide, Reboleira, Marvila, Algés, Cais do Sodré (if you want to go to Belém, Sintra, Cascais, Estoril or even to the beach cost).
Check here the Lisbon urban train lines. Besides that, Lisbon is really well connected to all the country, so if you are going to Lisbon, there are a lot of cities that you need to visit, and the best way to go is by train.
Taxi
Taxis are all over Lisbon, and are a good option if you, for example, miss a bus, if you want to take the fastest way, you don't want to walk, or you're carrying a lot of bags… Taxis are more expensive than public transport, but not that much. A Taxi will cost you more or less 3 euros per 1 kilometer. My advice for you is to take an Uber, it's much cheaper, and you can try to find other people with whom to share.
Don't worry about missing a Taxi, because you will see them during 24 hours, with different companies, and also you can see them circulating at night. Usually, there are more taxis near main places, like train, bus stations, outside the airport, shopping centers, places to go out, etc.
Monthly Pass
You can charge this pass for 30 days, that means that you have to charge it every month, and it combines four different transportation' passes in just one card. With this card you can go on the subway, bus, tram and train, inside Lisbon. You only need to do this one time, and it will cost you 7 euros, but if you need it urgently you can pay 12 euros and have it in two days. There are only two places where you can buy it: Marquês do Pombal and Campo Grande stations.
Which documents do I need for the Lisbon student transport card?
ID Card;

You need to fill a form (you can ask for it in the places where they sale the cards);

1 Photograph;

Proof that you are a student (ask in your University in Portugal, because they know what you need).
With this pass you will benefit from a 25% student discount. It's available for subway, train, bus, tram, and the Santa Justa Lift (in Lisbon city) - in Portuguese the name of the pass is "Navegante Urbano". See the VIVA Website in order to see all the information that you need. You can charge the monthly pass in the Subway machines.
---
Photo gallery
---
Want to have your own Erasmus blog?
If you are experiencing living abroad, you're an avid traveller or want to promote the city where you live... create your own blog and share your adventures!
I want to create my Erasmus blog! →