Festivals in Lisbon - Festivals and events in Lisbon
Festivals in Lisbon - Festivals and events in Lisbon
Lisbon, is a city full of life, and the festivals are an important part of Portugal and of course Lisbon too. You have many different choices, so the Lisbon agenda of festivals it's full, especially during the Summer. You have a lot of festivals, for different tastes, different purposes, different people and with different environments. Since a chilling afternoon, with the sunset, classic festivals, or until alternative tastes. Here you will find what fits you better. But now I will only talk about the most important ones in Lisbon, and for sure the ones that I advise you to participate in.
Super Bock Super Rock 2021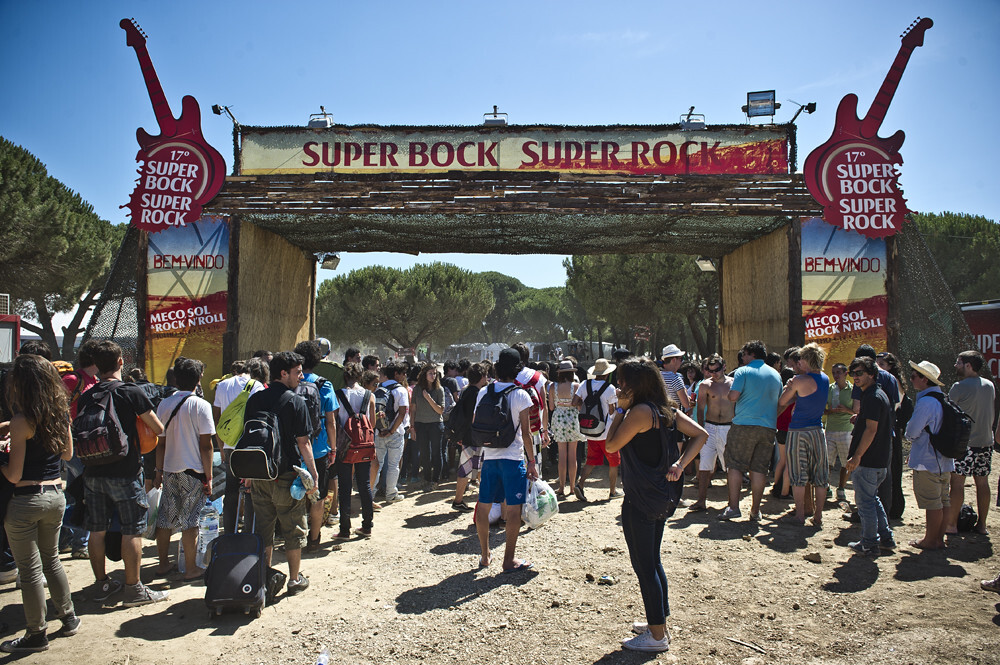 A Festival that lasts three days, and has four different stages. The next event, in 2021, will take place in Meco, on the days 15-17th of July.
This festival has already included different international artists in past editions like Lana del Rey, Red Hot Chili Peppers, Slow J, Franz Ferdinand, Metallica, The Kills, among others.
The Super Bock Super Rock doesn't have a camping area, so you need to look for alternatives, but there are a lot of places prepared to receive people during these days.
NOS Alive 2022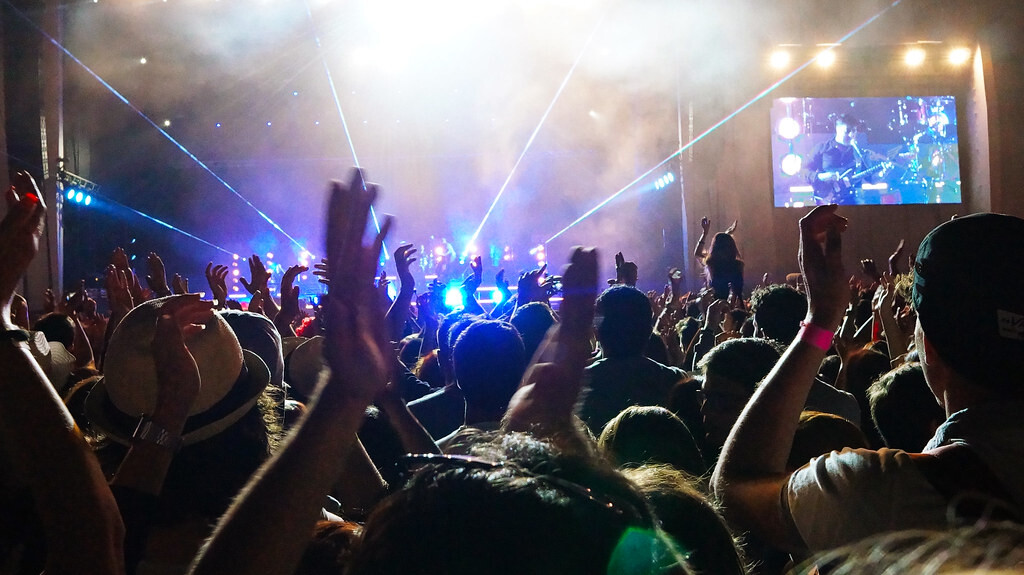 The next event has been postponed to 2022 and it will take place during the days 6-9th of July. The Festival always takes place in the area of "Passeio de Algés", in the Algés neighbourhood.
The festival is one of the biggest in Portugal, so it always counts with known and international people, like Pearl Jam, Linkin Park, Arctic Monkeys, The Black Keys, Radiohead, Arcade Fire, Bob Dylan, among others.
One daily ticket for the NOS Alive usually costs 65 euros; for the three days it costs 149 euros and for camping the prices start from 19 euros.
Check here the NOS Alive site to see the tickets' price or the next artists. In this link you can check how to get to the Festival (Car, Bus, Subway, Plane, Train), where to stay (camping, hostel, hotel).
Rock in Rio Lisboa 2022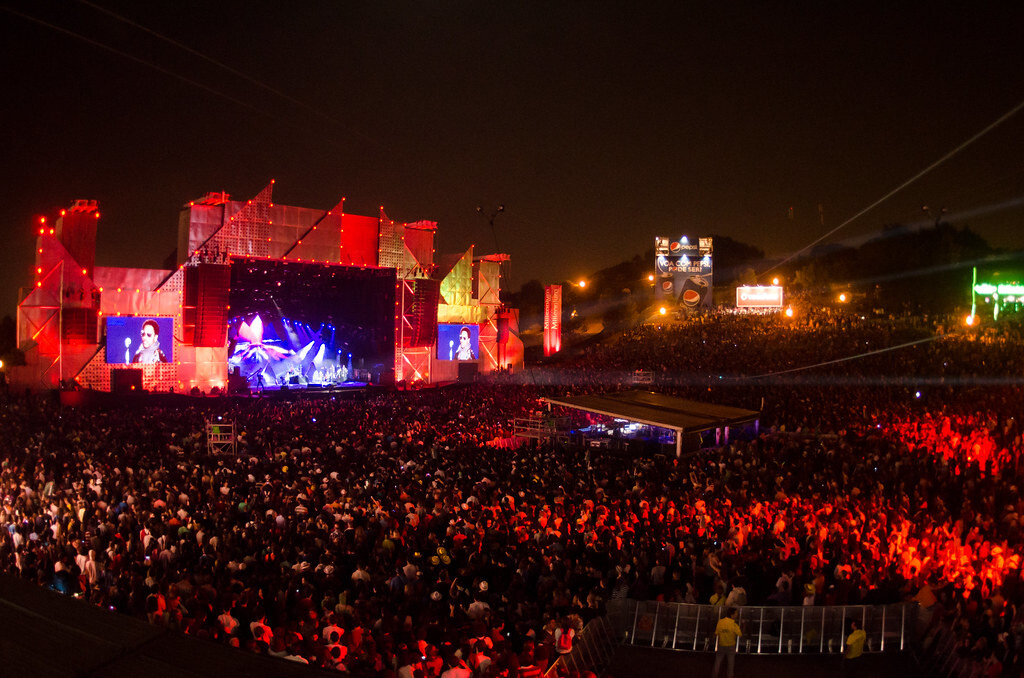 The next Rock in Rio has also been postponed due to the coronavirus pandemic and will take place in 2022 during the month of June (days 18, 19, 25 and 26) in Lisbon. This Festival will happen in Bela Vista Park (you can go there with the red subway line). It's one of the most awaited festivals in Portugal, and hosts known international artists that you can't skip. It's a festival that lasts 4 days, and you can choose between different stages, with different performances.
This festival already brings different international artists like The Queen, Bruno Mars, Fergie, Mika, Ivete Sangalo, Maroon 5, Avicii, Korn, Ariana Grande, among others. For 2022, the following artists have been confirmed: Foo Fighters, The National and Liam Gallagher.
Besides the performances the festival also offers spaces for kids, with different activities; Radical activities; Snowboarding; Pool Parties or even an Amusement Park. The price is usually around 99 euros, but for further information check here the link to the Rock in Rio site. This Festival doesn't include camping, but you can find a lot of other places where you can stay camping or even cheap Hostels.
Santos Populares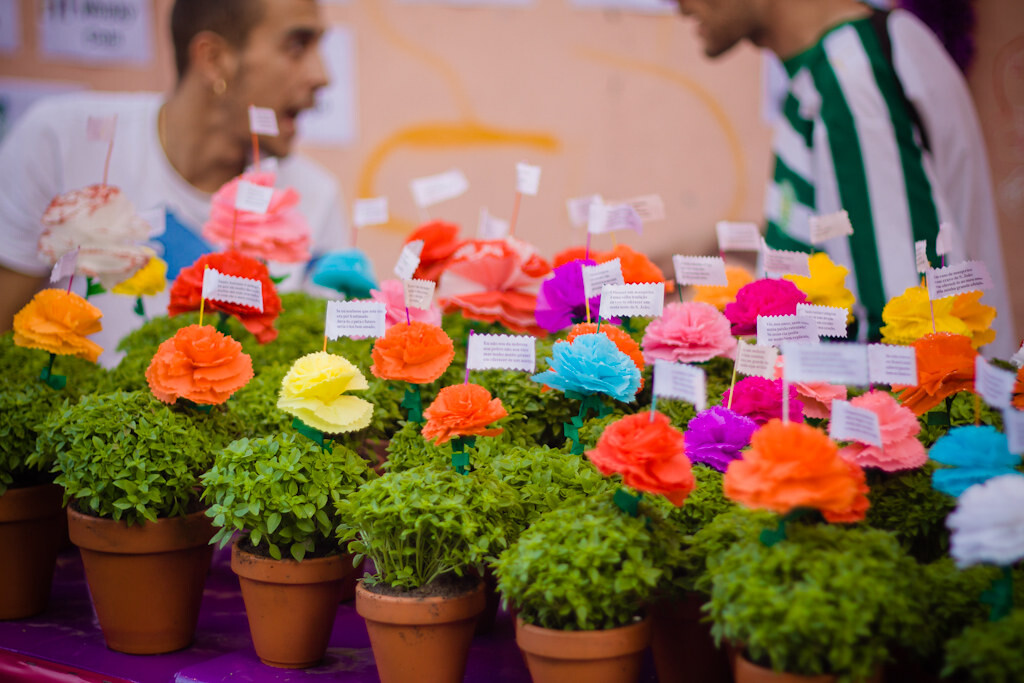 Although it's not a festival, Santos Populares is an old and important tradition that takes place in different cities of Portugal. In Lisbon it's really important and has a big party during the days of 12th and 13th of June (Saint Anthony Day).
This festival happens in different neighbourhoods in Lisbon, and during one week you should expect a lot of parties, drinking and fun. The main neighbourhoods, and the ones that you really need to visit are: Alfama (this place is the heart of this festivities, because it was here where the Saint borned), Graça, Bica, Mouraria and Madragoa.
Don't forget to try the typical Portuguese sardines with bread, caldo verde soup, beer, and all the typical other dishes that you can find. This week is really special because Lisbon is full of colours, lights, the smell of basil (something really typical during this day), music (also Fado) and an amazing environment that you can not miss.
Basil is something really traditional because in every city in Portugal, you will see people selling basil. I advise you to buy one, because they give a good smell to the house, and they always have some nice scent, typical of these festivities. Remember that you can't directly smell the basil, you always have to rub it first and then smell your hand!
Fado is another thing that you can't miss during these days, you will find people singing Fado in some neighbourhoods, and it's a great opportunity for you to listen and see this amazing show.
Also during this day you can see different parades in Freedom's Avenue. That is a spectacle that is really worth seeing because it is really colourful, with a lot of music, and full of people.
---
Photo gallery
---
Want to have your own Erasmus blog?
If you are experiencing living abroad, you're an avid traveller or want to promote the city where you live... create your own blog and share your adventures!
I want to create my Erasmus blog! →