15 lesser-known towns in the south of France that you need to add to your bucket list
France is one of those countries I can't get enough of: the more I explore it, the more I feel remains to be discovered. However, in any nation with an abundance of fascinating metropolises to visit, it can be easy to overlook the smaller – but equally interesting – places. Today's article is, then, dedicated to France's lesser-known towns: more specifically, fifteen places in the south of the country with which I have fallen in love. (Bear in mind that Provence won't really feature in this, as I've never been further east than Avignon.)
Walled towns
Aigues-Mortes
Built on the marshes of the Camargue, Aigues-Mortes is an incredibly well-preserved medieval city, within the walls of which there is much to see. Walk along its ramparts and climb its towers for fantastic views of the stagnant water that gave the town its name ('aigues mortes' means 'dead waters'). It's a light pink in colour, owing to its high concentration of salt. Alternatively, stay at ground level, and visit some of the sights (the Notre-Dame des Sablons Church is a must-see), explore some of the shops, or enjoy refreshments in one of the many cafés and restaurants.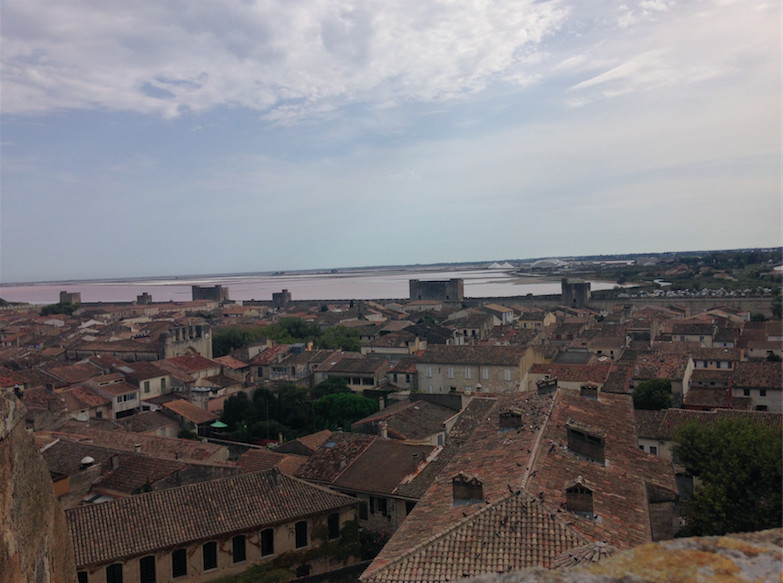 Want to make a day of it? Get all your sightseeing done, then drive twenty minutes south to the still fairly secret Espiguette Beach. Here, you'll be able to ride waves for as long as you please, before enjoying drinks and nibbles from the onsite café as the sun goes down.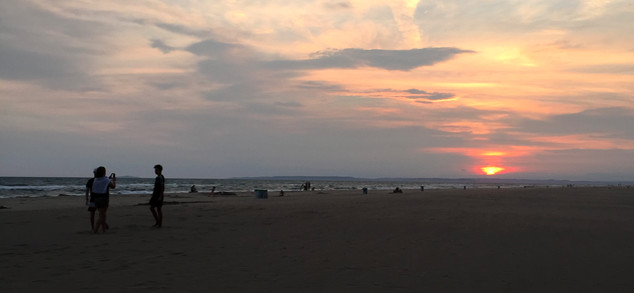 Avignon
Students of French will be familiar with the song 'Sur le Pont d'Avignon', but is a bridge all that Avignon has to offer? Certainly not! As seat of the papacy for most of the fourteenth century, this town also boasts the tremendous Palais des Papes (Palace of the Popes), where visitors can see medieval chambers, admire stunning frescoes, and wander around temporary art exhibitions. Be sure to climb to the top of this building for magnificent views over the surrounding area. After your visit, pop into the cathedral next door to see its stunning ceilings and renowned works of art.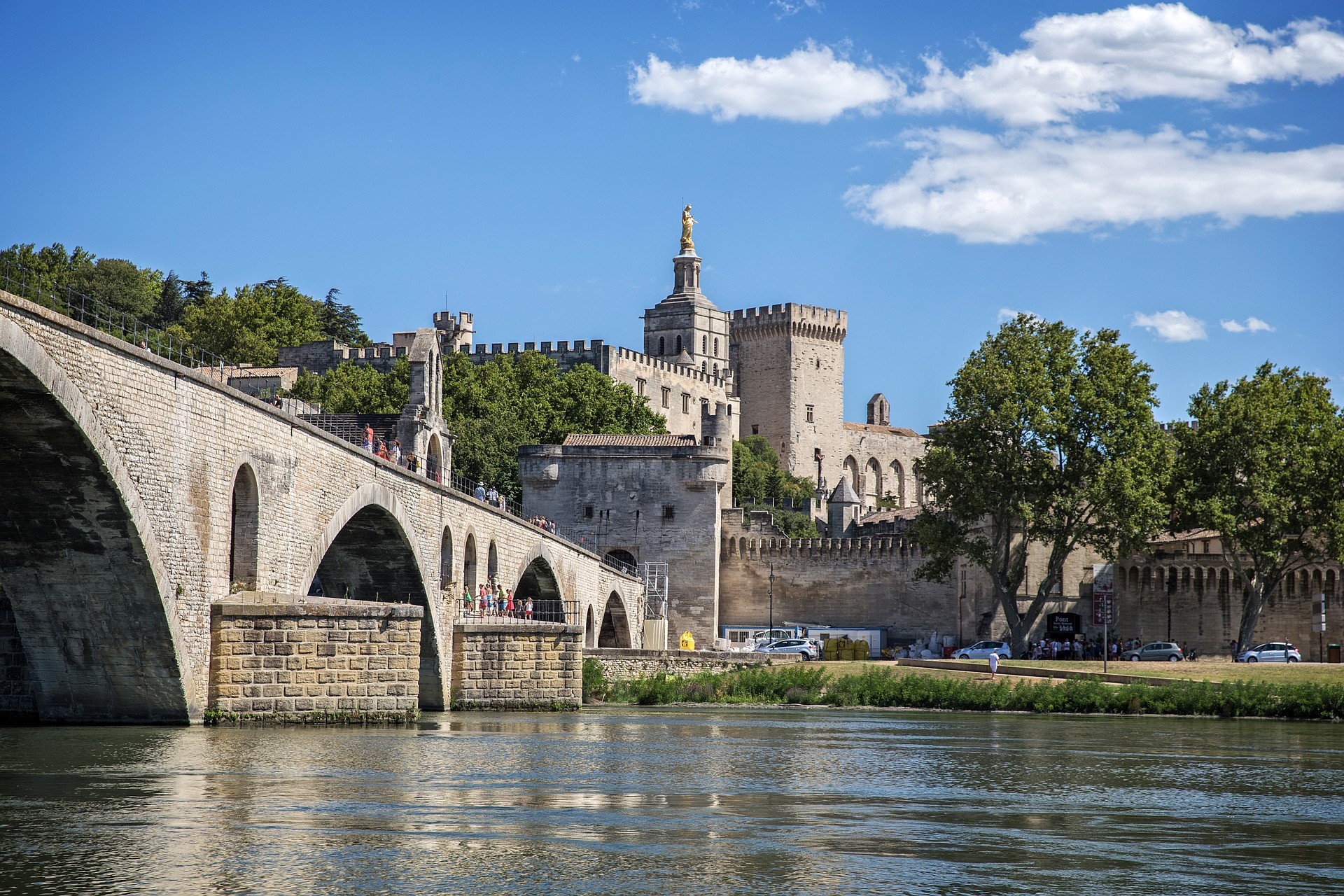 Carcassonne
Last in my list of fortified towns is Carcassonne, with its famous medieval citadel: 'La Cité'. Visit the Château Comptal, a twelfth-century castle, and walk along the city's old ramparts, using an audioguide to learn more about what you're seeing. Enjoy splendid views from both onto the 'Ville Basse' – the lower, more modern part of the town – then head across the River Aude to see this section up close. Visit the cathedral, with its gorgeous rose window, then enjoy a stroll or cycle along the Canal du Midi.

Towns of particular historic or cultural interest
Albi
I've mentioned the ceilings of churches in quite a few posts now, but there is none quite like the blue and gold marvel that can be found in Albi Cathedral. Enter the nave for free, or pay a small fee to visit the choir enclosure, where you'll be able to see this masterpiece in all its glory. Can't get enough? Cross over the river and see the star-spangled ceiling of the Madeleine Church. Other wonders in this town include the Palais de la Berbie, with its picturesque gardens, the Pont Vieux ('Old Bridge'), and the tranquil Saint-Salvi Cloister Garden.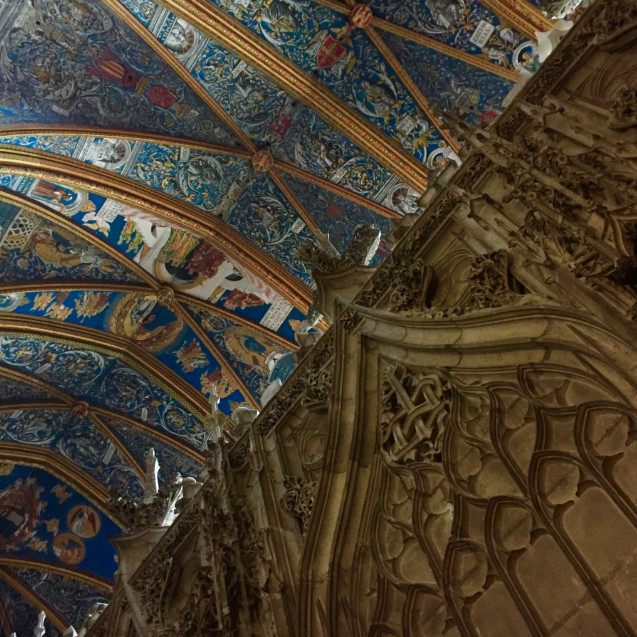 Arles
Ever wondered where Vincent van Gogh got inspiration for his paintings? Well, my friends, Arles – where the artist lived for just over a year – is the answer you've been looking for. Wander round the town and visit the café depicted in his Café Terrace at Night, the River Rhône, where Starry Night Over the Rhône was painted, and the spot where van Gogh's home – the 'Yellow House' – once stood. Travel much further back in time and see the Roman amphitheatre, or the Museum of Ancient Arles, where you'll find a millennia-old barge that was hauled out of the river in 2011.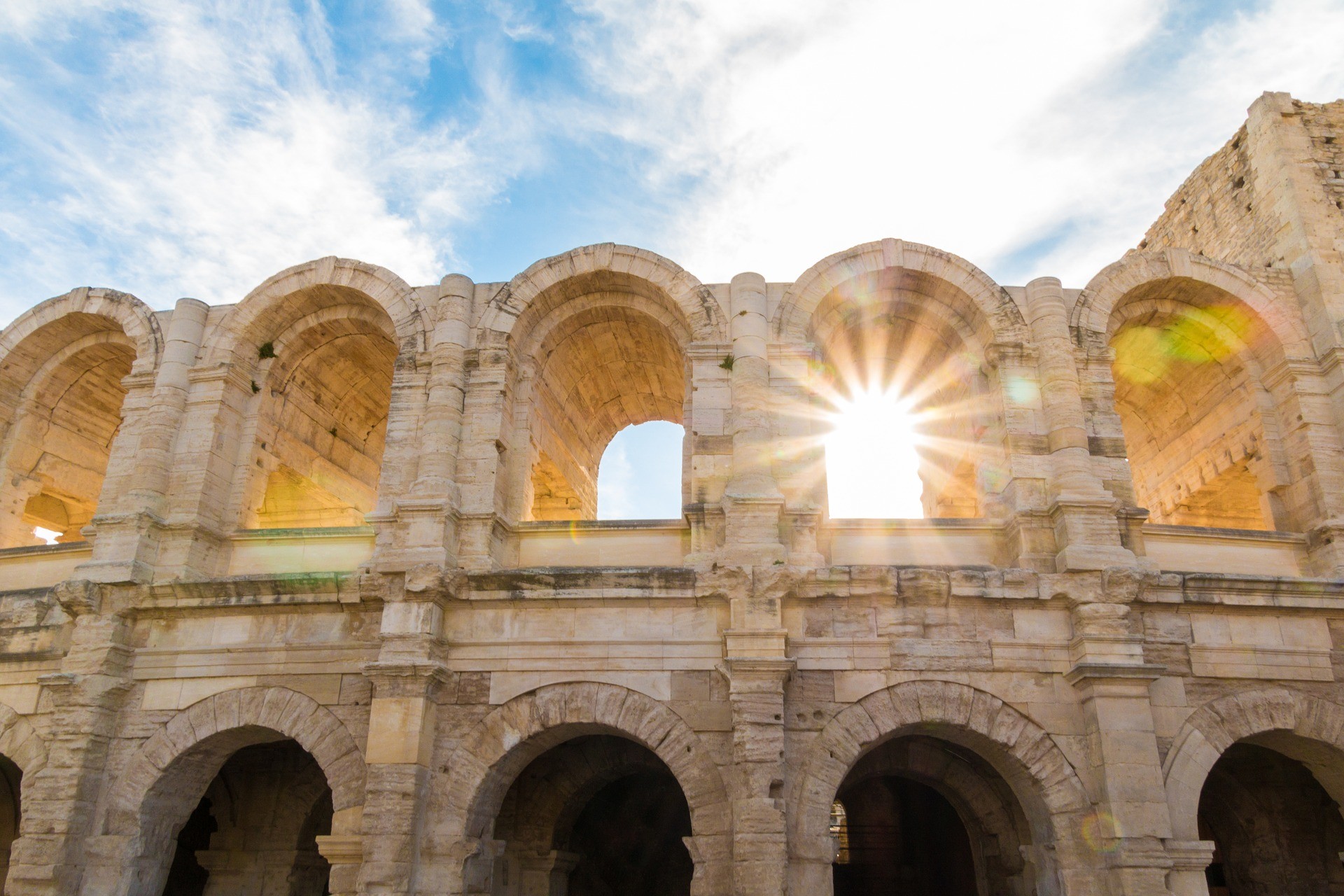 Bayonne
Want to discover a different side to French culture? Visit Bayonne, and familiarise yourself with the customs of the Basque Country. Visit the cathedral and cloisters, learn something new in the Musée des Basques (Basque Museum) or the Musée du Jambon (Ham Museum), and take a brisk stroll along the River Nive to see some traditional Basque houses. If you get peckish afterwards, try some locally-made chocolate or a slice of gâteau Basque (Basque cake).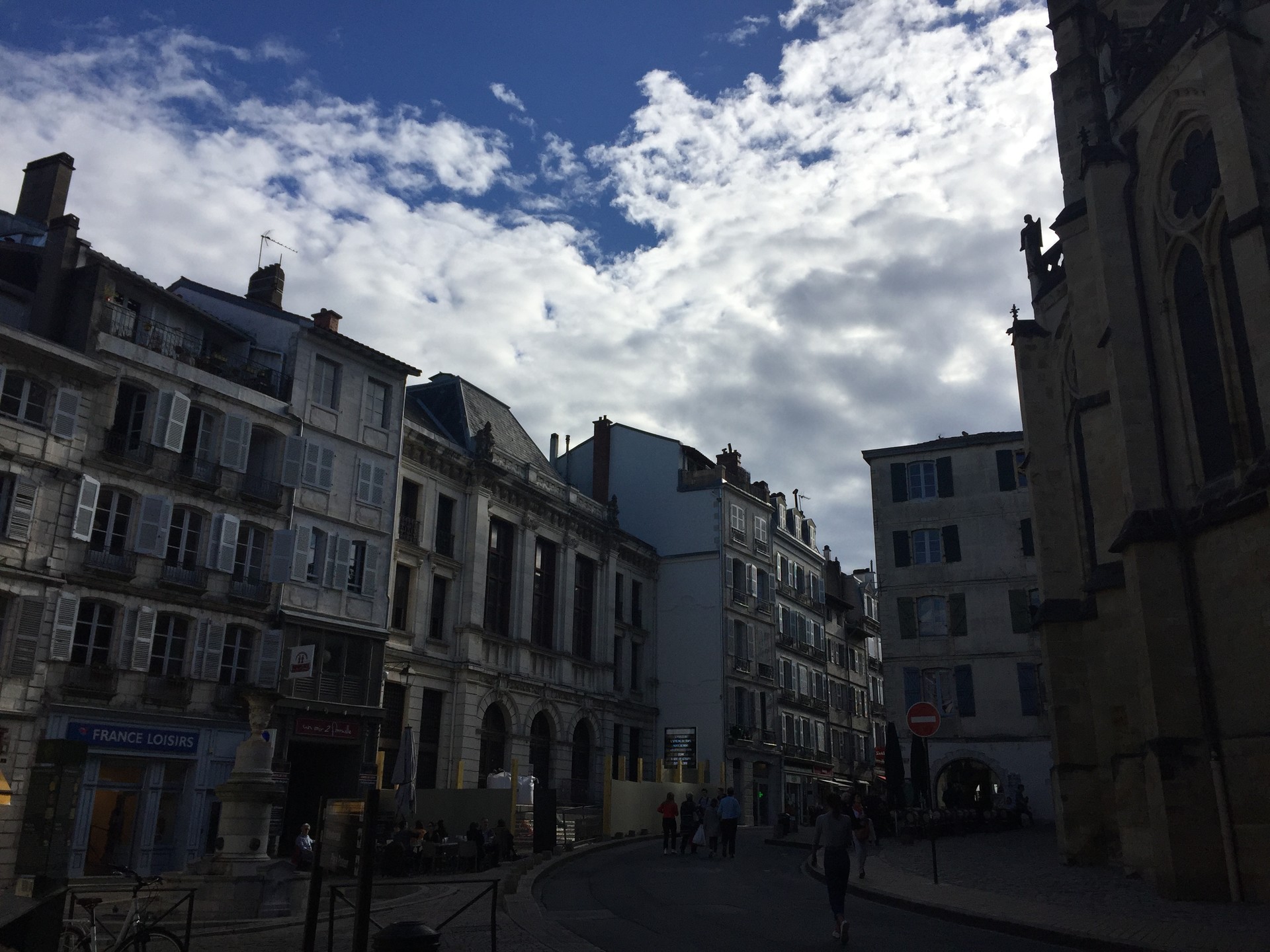 Narbonne
Narbonne is a bit of a hidden gem: the sort of place you'll probably have seen on road signs, but not ever stopped to explore. Begin your visit with a trip to this town's magnificent cathedral, then head to see the remains of the Via Domitia, Gaul's very first Roman road. From here, enjoy a leisurely walk or boat trip along the Canal de la Robine, before tucking into some delicious food at the Les Halles market.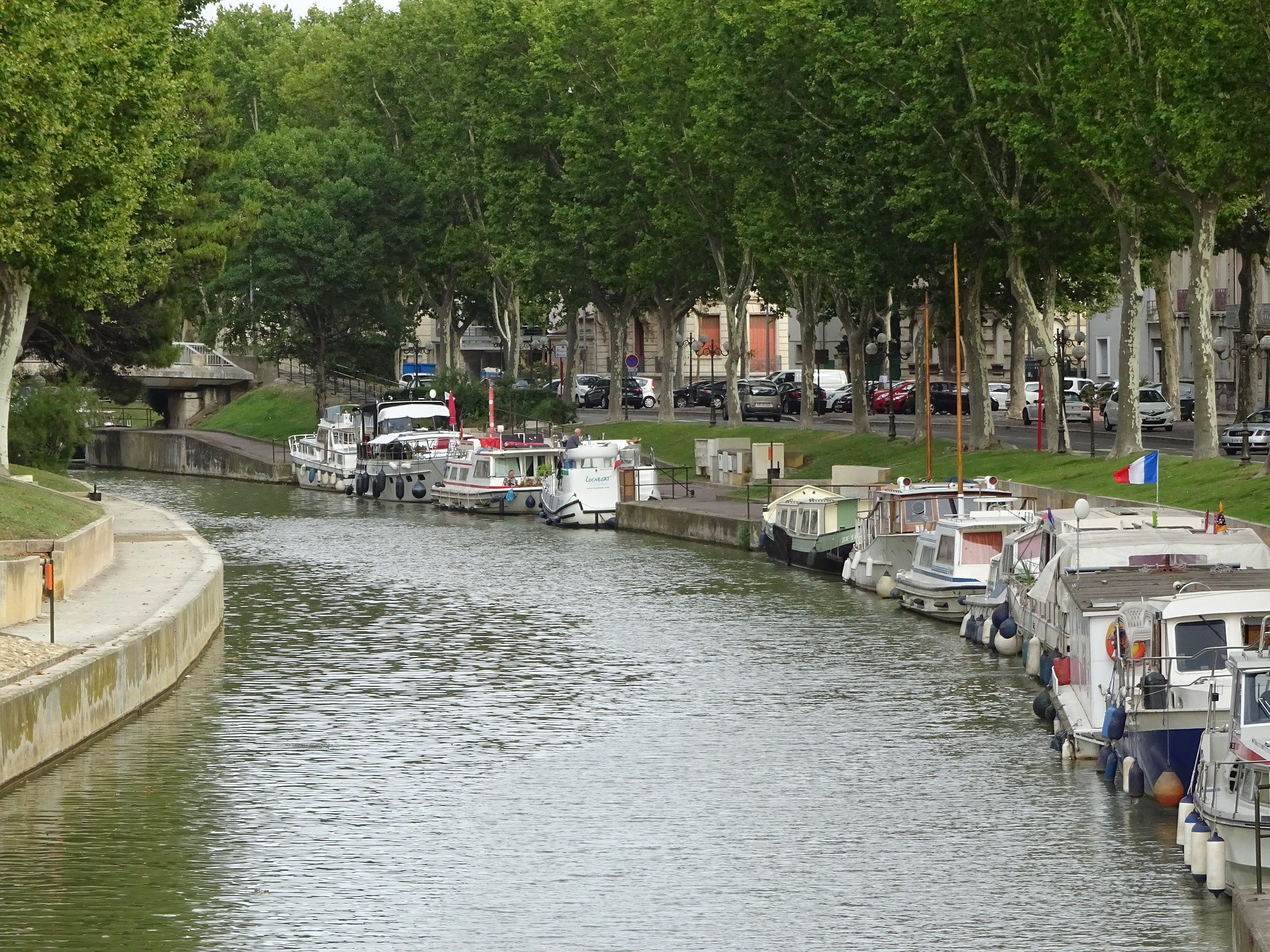 Saint-Émilion
Bordeaux lovers: this one's for you. Just a short drive or train ride from the city of wine lies Saint-Émilion, a commune that boasts extraordinary medieval architecture and sweeping vineyards. Start your tour with a trip to the Saint-Émilion Monolithic Church, a subterranean house of worship carved out of stone, before making your way up its bell tower for an amazing outlook over the limestone buildings. Tickets for the church must be booked in advance; the tower can be climbed without a reservation. Complete your day with a wine tour. I recommend the Train Des Grands Vignobles for an affordable but informative outing.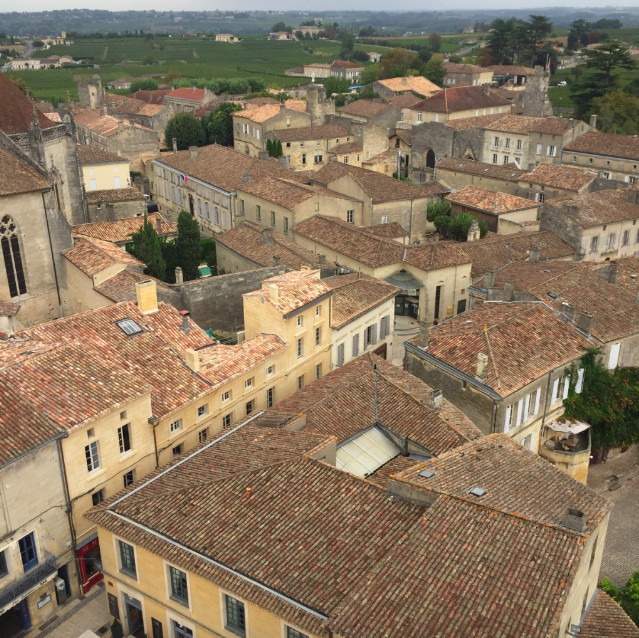 Towns on the coast
Arcachon
From historical treasures to natural wonders, next in my list of unmissable towns is Arcachon. Known for its oyster-harvesting industry and quaint boutiques, this place is a perfect day trip destination for seafood lovers and shopaholics alike. Here, you'll also find the extraordinary Dune du Pilat, Europe's largest sand dune, where you can sunbathe and swim to your heart's content. Click here to read a whole article I wrote about this unworldly sight.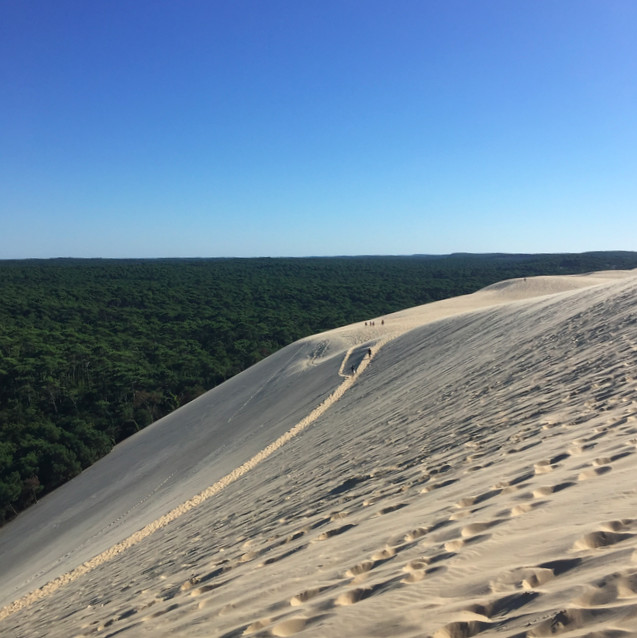 Biarritz
Biarritz is another town I've mentioned before – read my articles about it here and here – but I couldn't leave it off this list. With everything from long sandy beaches to peaceful hidden lakes, it's any nature lover's dream destination, best visited between October and May, before hoards of tourists take it over for the summer. Here, be sure to check out the aquarium, the Rocher de la Vierge statue, and the Hôtel du Palais, former holiday residence of the Empress Eugénie.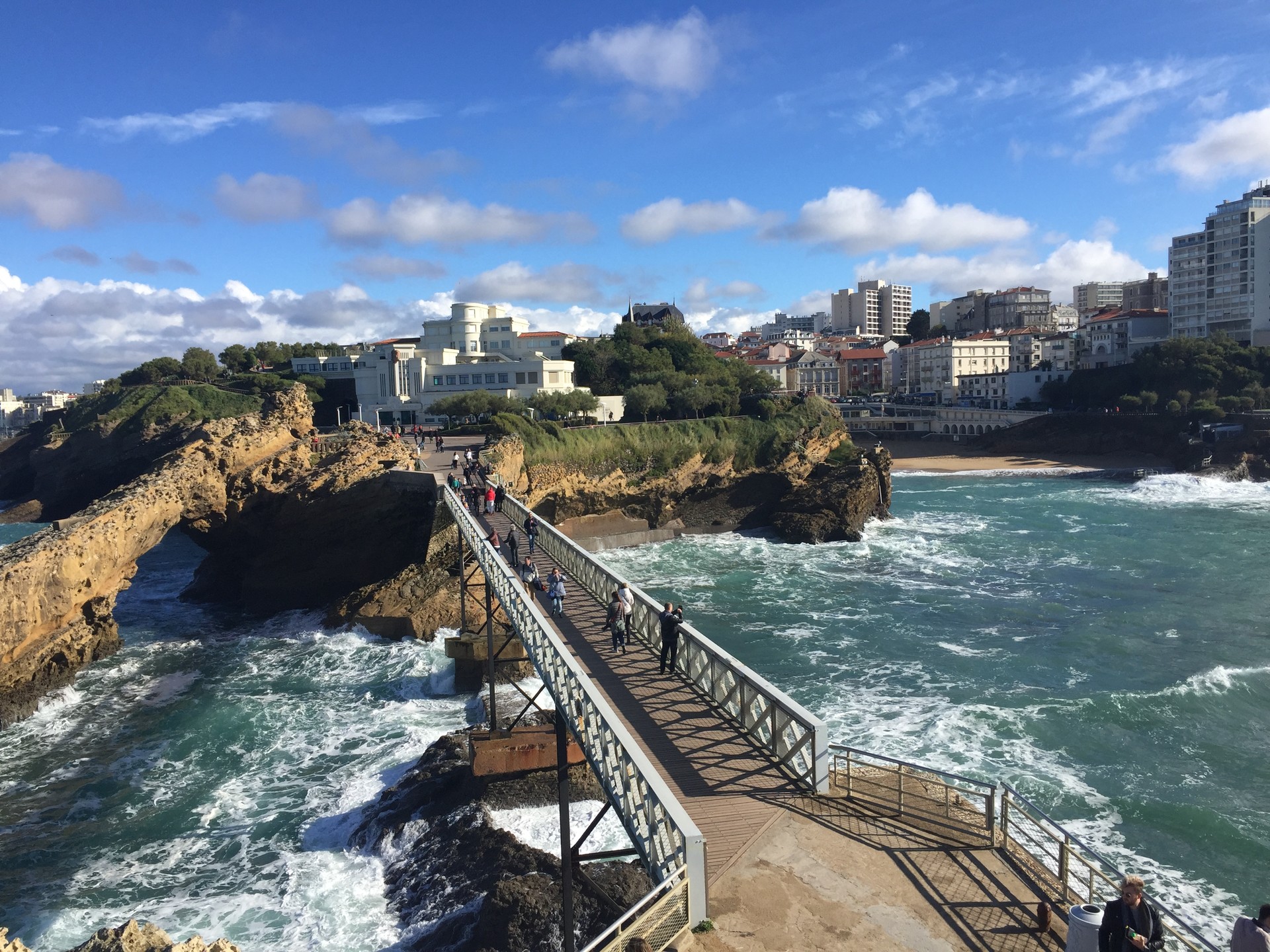 Saint-Jean-de-Luz
Just a short bus ride down the coast, you'll find the Basque fishing town of Saint-Jean-de-Luz. Must-sees here include the Saint-Jean-Baptiste Church, with its incredible gilded wooden altarpiece, the Les Halles covered market, and the Grande Plage, the commune's central beach. Be sure also to visit the harbour, where you'll find many coloured boats and traditional Basque buildings.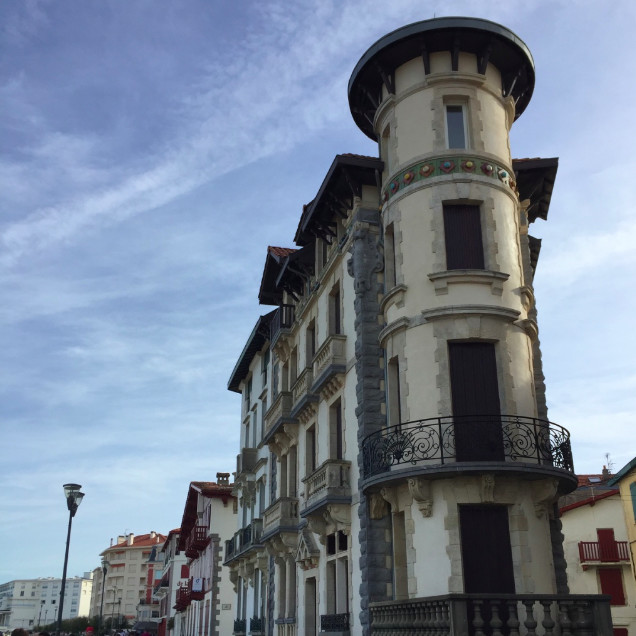 Sète
Moving now from the Atlantic Ocean to the Mediterranean Sea, my last coastal recommendation is the small town of Sète. You'll be struck, as soon as you arrive, by the smell of fish, and frankly there's no better delicacy to enjoy here than that. After your meal, hike up the Mont Saint-Clair for panoramic views over the city and its port, making sure to stop, before your descent, and see the quirky frescoes of the Notre-Dame-de-la-Salette Chapel. Back on ground level, have a wander around the Musée Paul Valery, a contemporary art gallery, and the next-door Fishermen's Cemetery.
Market towns
Foix
Foix is a tiny town, hidden away in the Ariège valley, that would probably go unnoticed, were it not for its magnificent medieval castle. Climb the towers of this former fortress, visit some its old chambers, and learn more about the history of the place in the onsite museum. Afterwards, make your way down into the town, and wander through its serene streets, making sure to stop and admire the Abbatiale Saint-Volusien de Foix, a plain but beautiful church. Market enthusiasts, make sure to plan your trip for a Tuesday, Wednesday, or Friday.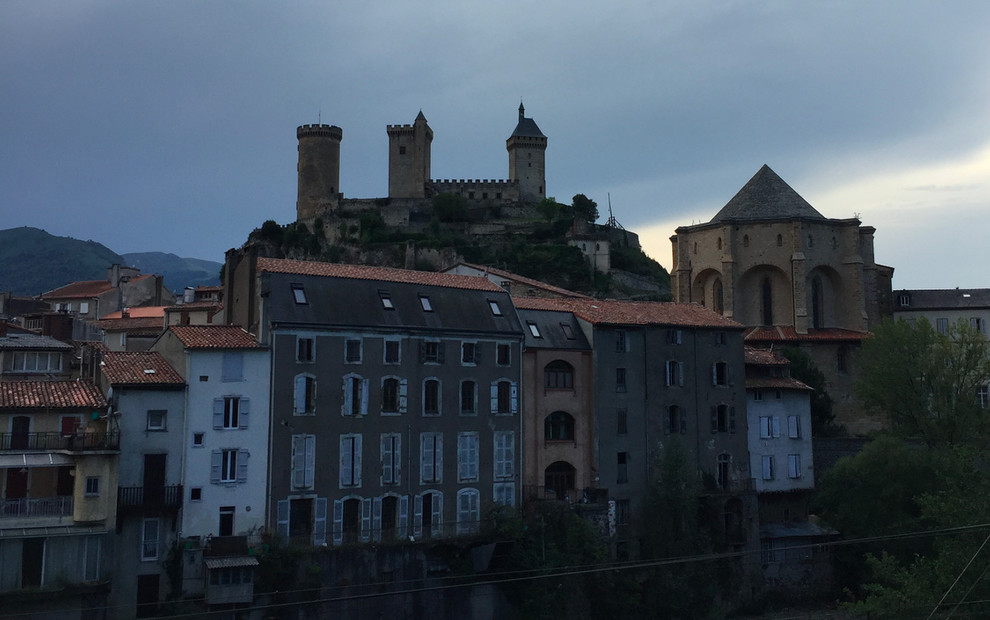 Pamiers
Hop on a train from Foix, and in forty-five minutes, you'll find yourself in Pamiers. First on your to-do list here has got to be the town cathedral, a red-brick Gothic structure with a striking bell tower. Also worth visiting are the hilltop park on Allée Fredelas, and the Place de la République, where you'll find regular markets on Tuesdays, Thursdays, and Saturdays, and flea markets on Sundays.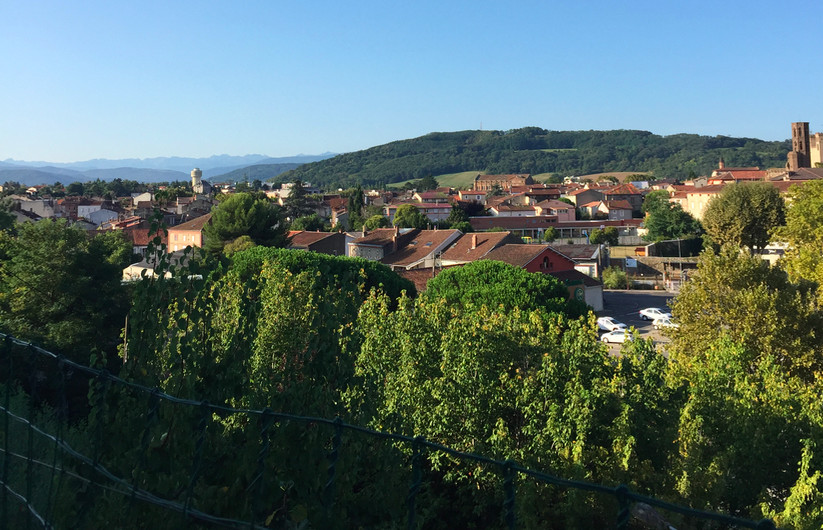 Uzès
Last but not least, I'd highly recommend visiting Uzès, a small market town, located about fifteen kilometres from the world-famous Pont du Gard (click here to find out more about this UNESCO World Heritage Site). There's plenty to do in this area, from visiting the cathedral, to wandering round the Medieval Garden, to browsing some of the local boutiques. Head to the enchanting Place aux Herbes on Saturday mornings for the buzzing market, or any day of the week to enjoy ice creams at the Glacerie d'Uzes. Parents travelling with young children: the nearby Haribo Museum is another unmissable sight.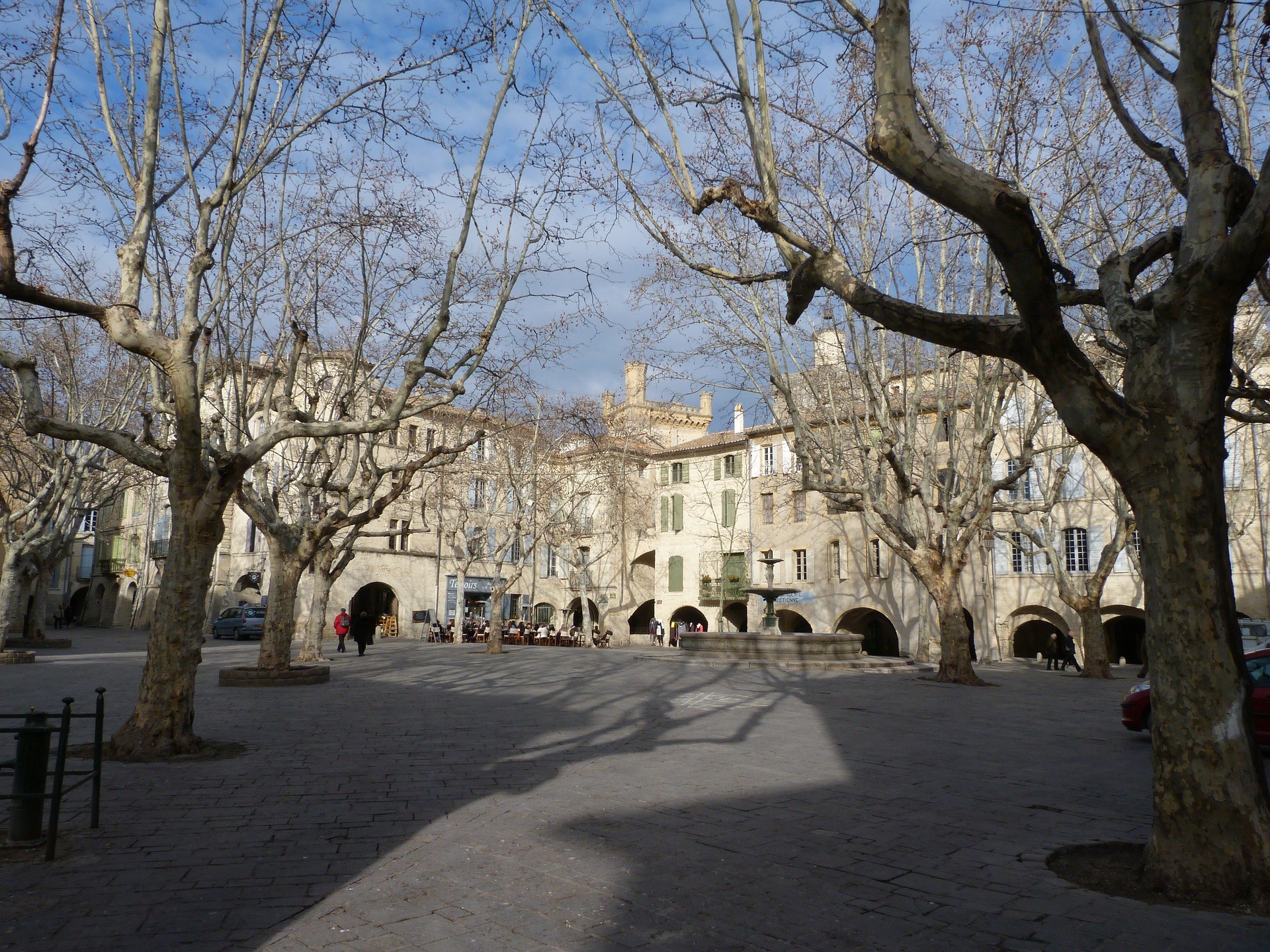 Book your tickets today!
So there we have it: fifteen lesser-known towns in the south of France that I believe deserve more credit in the tourist guides. Visiting big cities is great fun – and I am by no means trying to discourage you from doing so – but if you're looking to stay somewhere off the beaten track, or simply want a few day trip ideas, all of the places listed above are fantastic options. So, what are you waiting for? Book your tickets today, and discover some hidden gems this summer. If you have any more to suggest to me, leave them in the comments below – I'd love to explore some new places, myself!
---
This content has been entered in the Erasmus Travellers Competition and have earned 1024 points.
9654 chars (965 points)
3 views (9 points)
16 photos (50 points)
This competition was made possible by: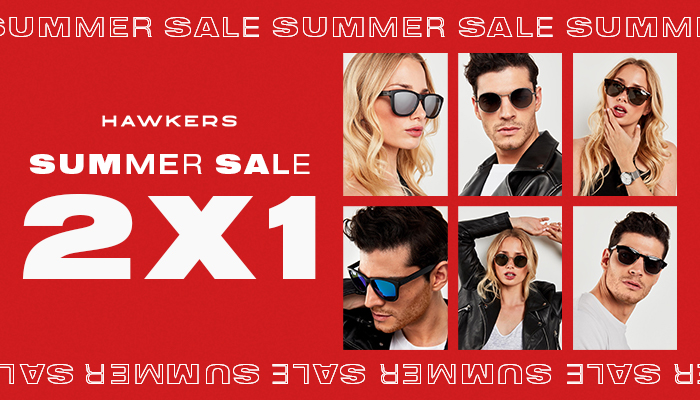 ---
Photo gallery
---
Want to have your own Erasmus blog?
If you are experiencing living abroad, you're an avid traveller or want to promote the city where you live... create your own blog and share your adventures!
I want to create my Erasmus blog! →