The ultimate guide to Biarritz!
If you've read some of my other articles, you may know that at the beginning of this academic year, I spent four months living in the beautiful French coastal town of Biarritz. There wasn't a huge amount to do there, but the natural beauty of the place – along with the thrill of being able to swim in the sea whenever I wanted – totally made up for this, and I was never bored! In this article, I'm going to be telling you everything you need to know if you decide to travel to this delightful city.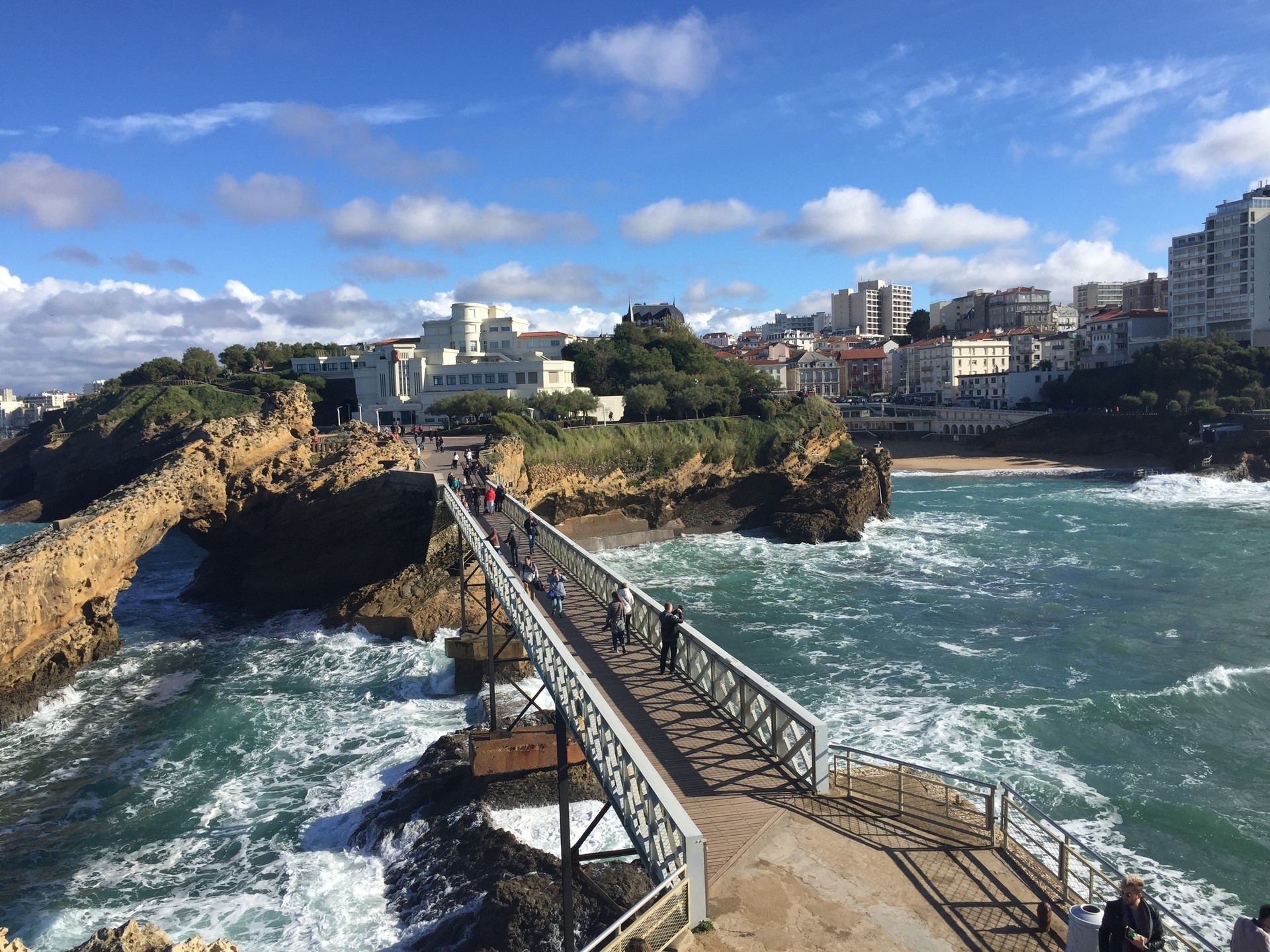 When to go
I lived in Biarritz from early October to early February, and was actually blessed with fantastic weather for almost the entire time. In fact, I even managed to swim in the sea on 23rd December!  Having said that, I did experience a couple of torrential rainstorms during my stay, so if you want to play it safe, I'd recommend booking a trip for June or September. There won't be nearly as many tourists around as in the height of summer, but you'll almost certainly be able to soak up some glorious sunshine.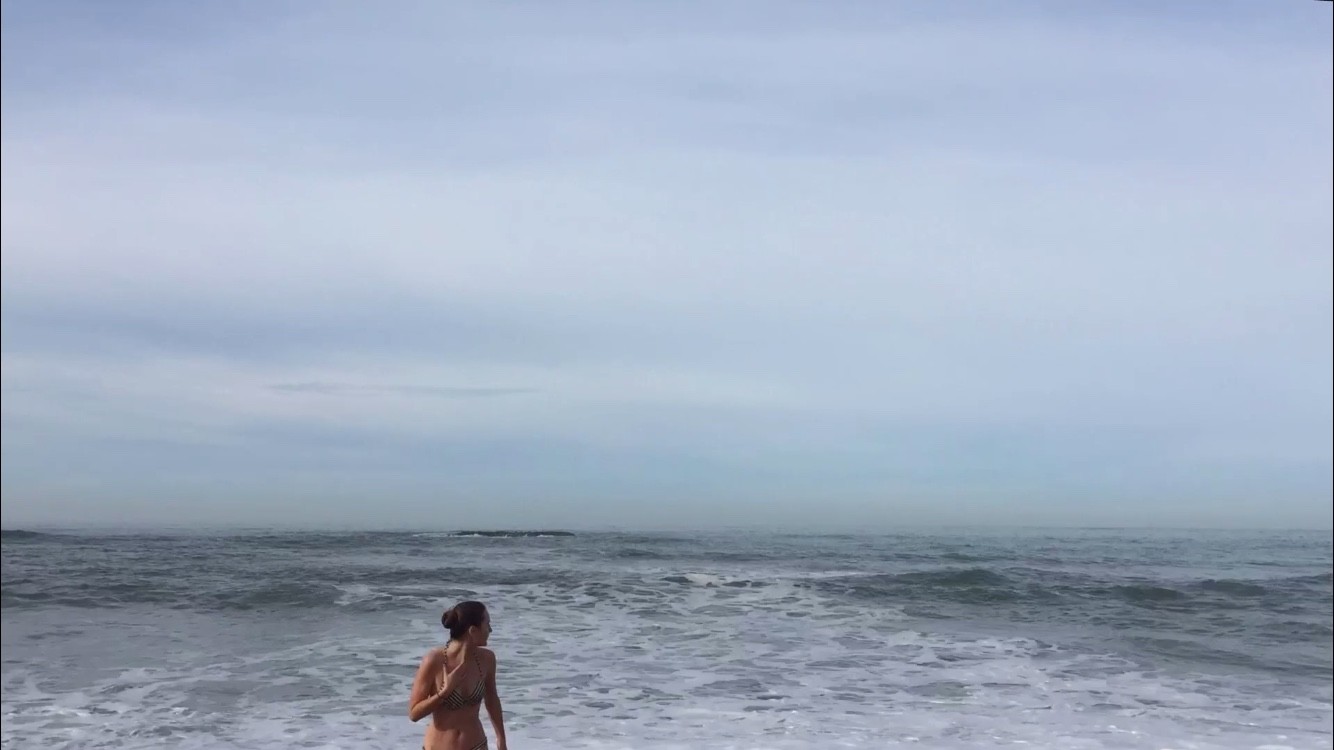 Where to stay
I spent my whole time in Biarritz living in a lovely studio flat right next to the Grande Plage. My room looked onto the city, but the beach was right on my doorstep, so I lucked out and got the best of both worlds! I was also fortunate enough to have access to a shared swimming pool, and enjoyed many happy hours doing lengths there, before it was closed for the winter. If you're planning a holiday, I'd definitely recommend staying somewhere in the centre of town. There is a good bus service available, but you'll thank me when you don't have to travel far after a dip in the freezing ocean!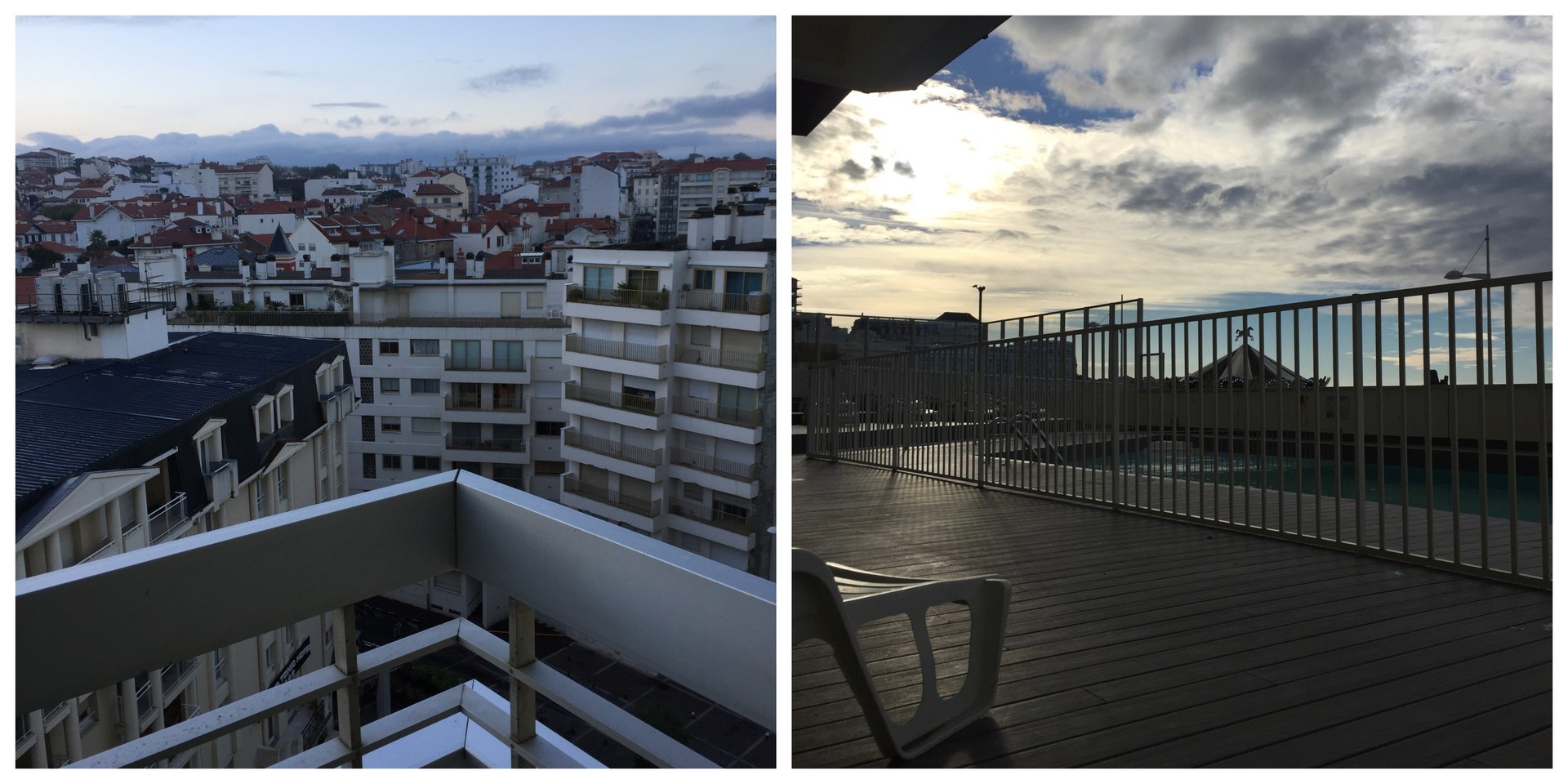 What to do
Go to the beach
Since Biarritz is on the coast, you've got to spend at least a couple of hours by the sea while you're there. There are three main beaches: the Grande Plage, the Port Vieux, and the Côte des Basques. The first and third are great for surfing – there are loads of companies offering lessons, or you can bring your own board with you! – and the second is probably the best for swimming. All of them have impressive waves, so be cautious, especially if you're going out unaccompanied. If you're not much of a water baby, take a stroll along the sea's edge instead – the sand sinks down quite a lot as you step into it, so you'll get a proper workout!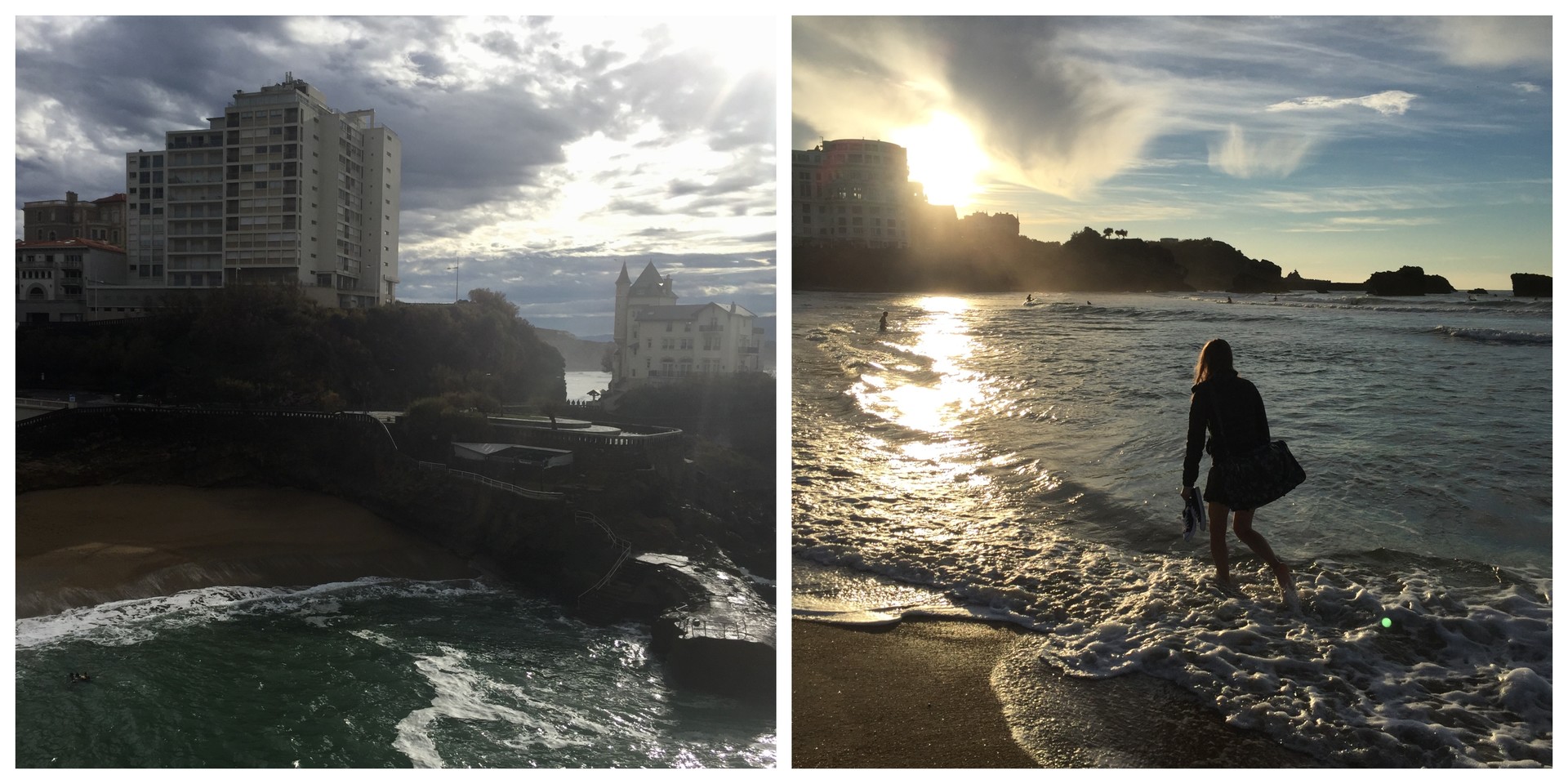 Climb the lighthouse
The Phare de Biarritz is one of the city's most iconic landmarks – at night, you'll see it beaming across the town and ocean – and for just a small fee, you can climb up it and enjoy some fantastic views! There is normally a bit of a queue outside (only a certain number of people can be up it at any given moment), but you won't usually have to wait more than fifteen minutes. In the meantime, you can enjoy a stroll around the idyllic Pointe Saint-Martin.

A word of warning: if you see any pathways blocked off, do not go down them! I foolishly ignored a 'danger' sign, and ended up slipping on the edge of a cliff, banging my head against a rock, and spending a week in bed with concussion. Here's me outside the local hospital, looking a lot cheerier than I felt. Safety over curiosity at all times, folks!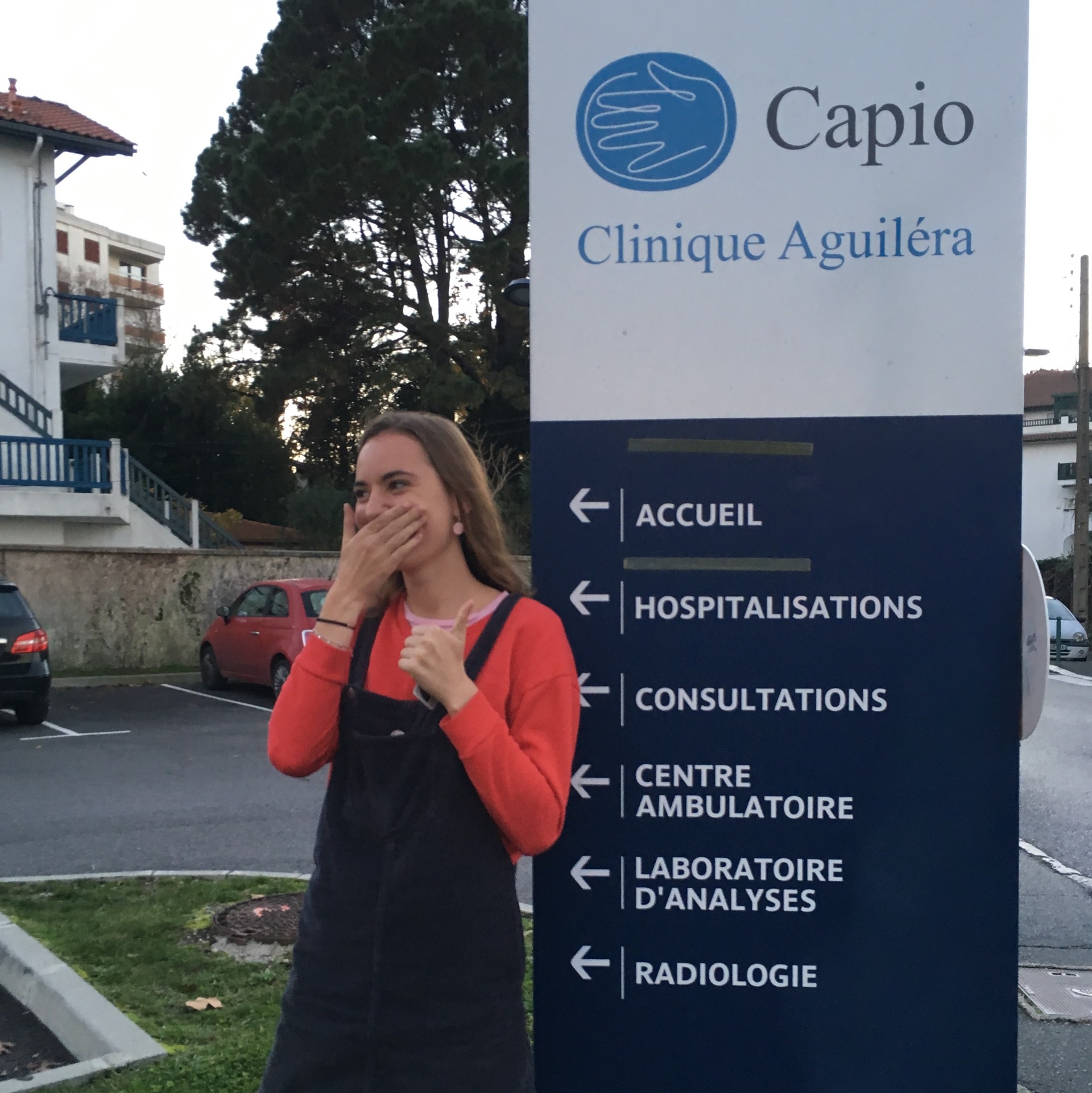 Visit the aquarium
The aquarium in Biarritz is one of the best I've ever been to. One of my friends came to visit me for a weekend, and we spent a good few hours there, marvelling at all the sea creatures. The entry fee was a little pricy, but we got a student discount, and definitely felt the place was worth the extra cost. Plan your trip just before 10.30am or 5pm, and watch the seals have their bi-daily feed!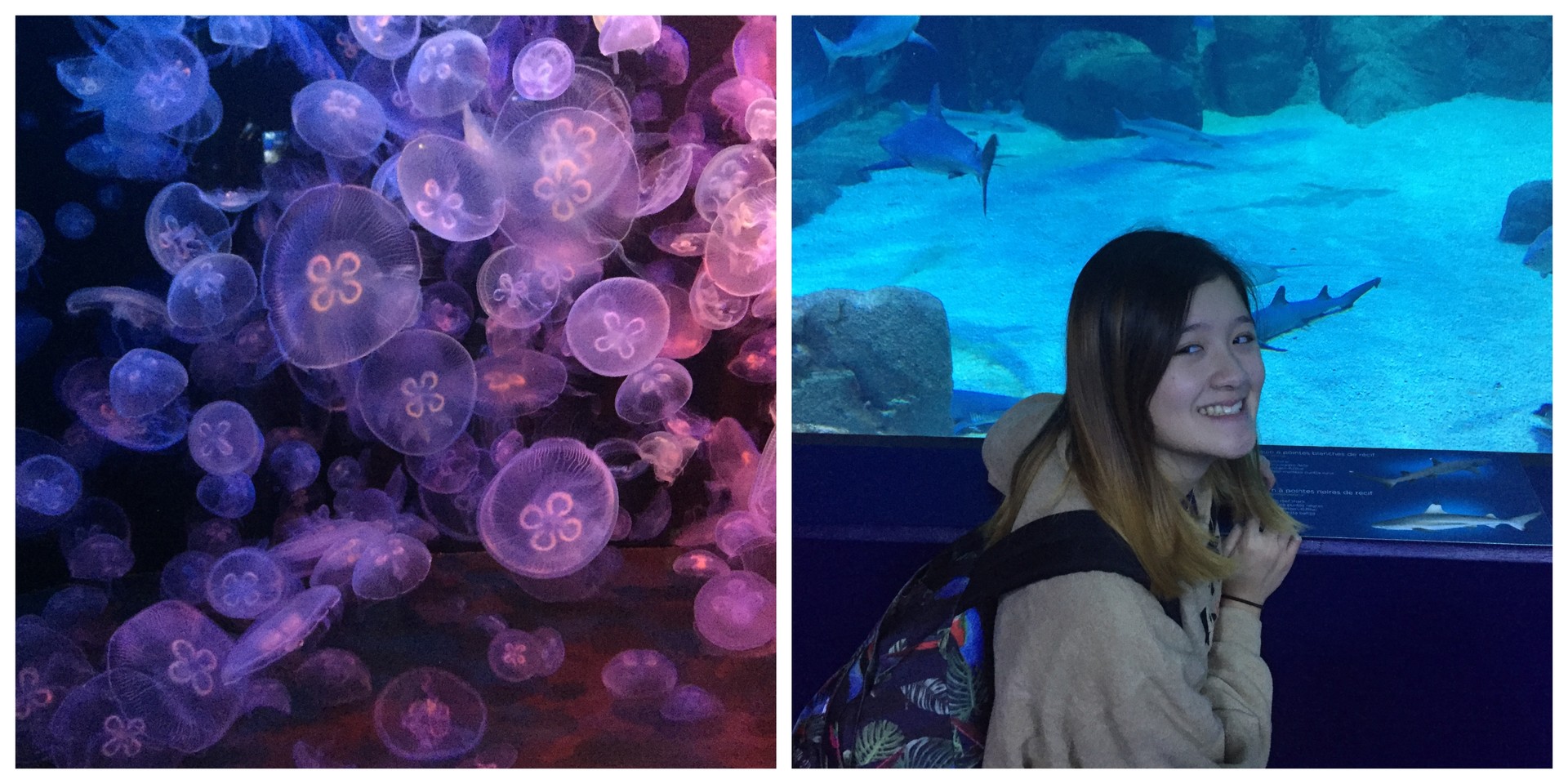 See the Rocher de la Vierge
Another of the city's most visited sights, located right next to the aquarium, is the Rocher de la Vierge (Rock of the Blessed Virgin). The statue on top of it was allegedly put there after some fisherman were saved by a light they saw shining from the crag. You'll have to cross a wooden bridge over the waves to get to it – which, I have to say, sometimes felt as if it was going to break beneath me! – but once you're there, you'll be able to enjoy amazing views of the sculpture and the surrounding ocean. Look to your right when you first get onto the observation deck, and you'll see another stone structure with memorial crosses for drowned soldiers on it.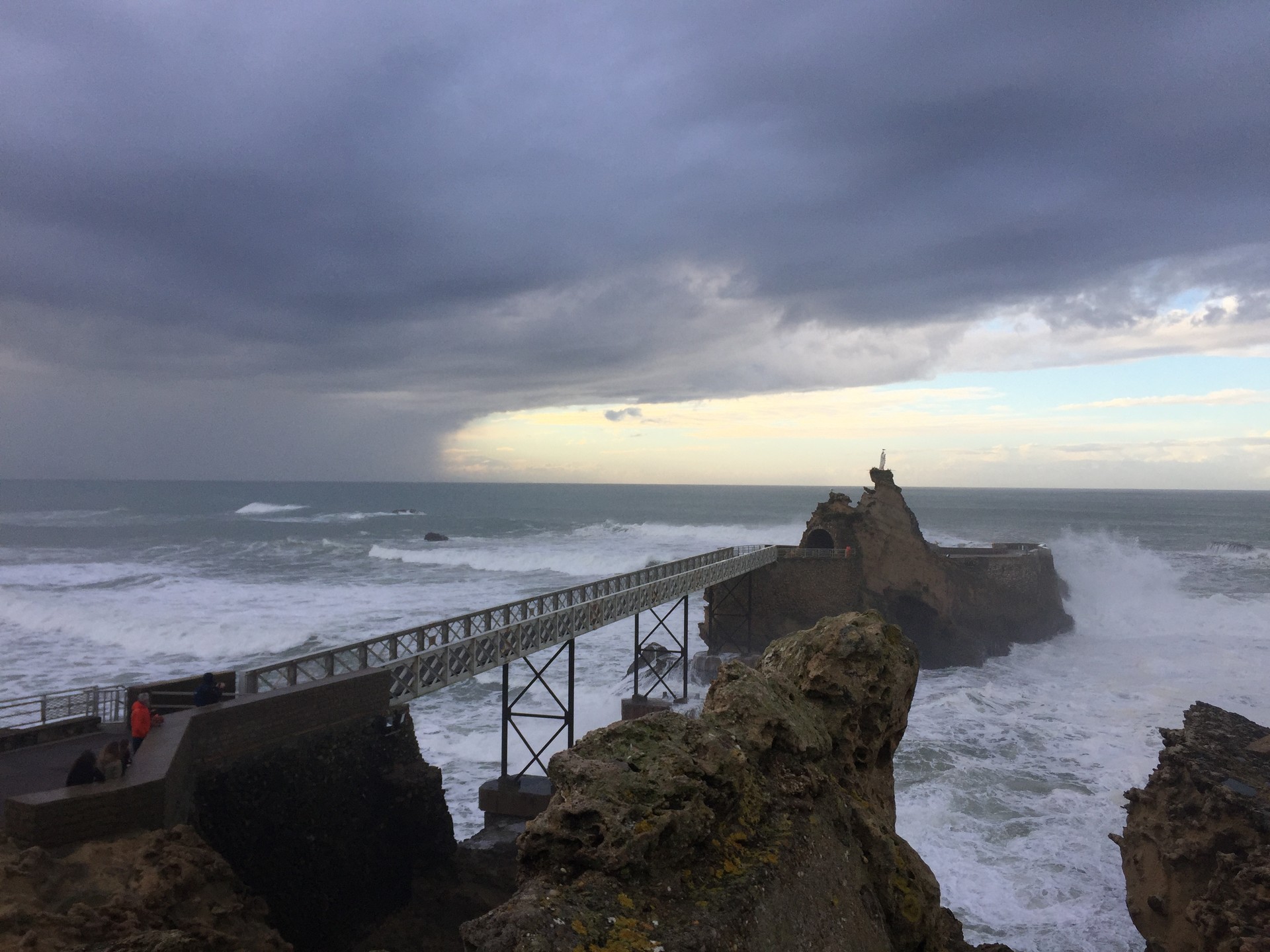 Watch the sunset
As I said in my introduction to this post, Biarritz is a place of extraordinary natural beauty, and one of my favourite things to do there was sit and watch the sunset. I had two favourite places to go for this: the grassy hill above the aquarium, and a little benched area built into a rock (on the right just before the bridge leading to the Rocher de la Vierge). Here are just a couple of the gorgeous evening skies I got to see during my time in the city.

See some churches
There are quite a few houses of worship worth seeing in Biarritz, but I have two definite favourites. The first is the magnificent Église Alexandre Nevsky, a Russian Orthodox church, which I could always see from my balcony, glistening in the sun. The inside is decorated with many gorgeous lanterns and golden icons, and has a very peaceful feel to it. Be aware, if you're planning a visit, that it is only open to the public on Wednesday, Saturday, and Sunday afternoons.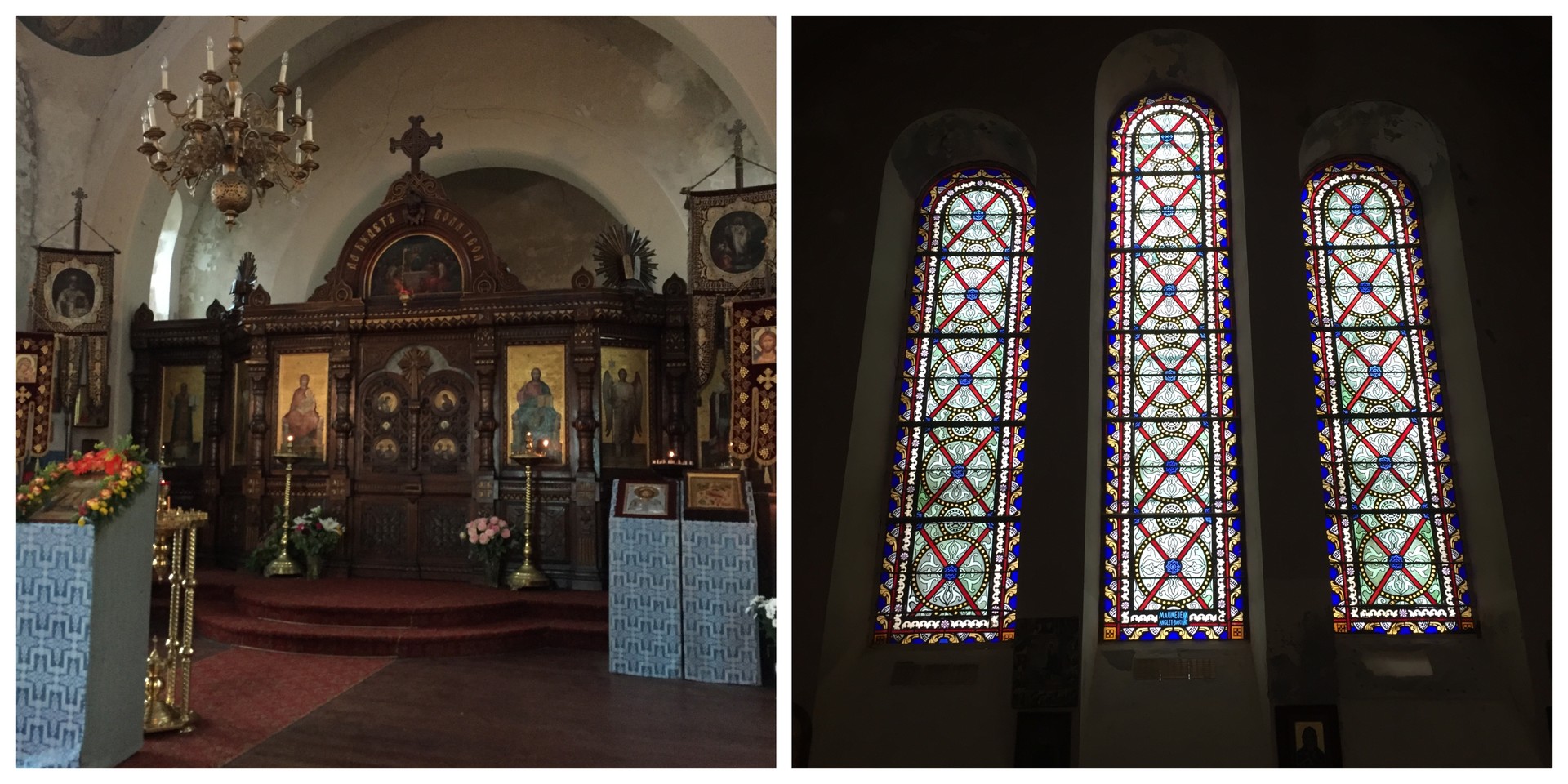 My other favourite church, which I believe can be visited any day of the week, is the Église Sainte-Eugénie. This gorgeous neo-Gothic structure is within a minute's walk of the ocean, and is an iconic landmark on any coastal walk through the city. Head inside to see its beautiful stained glass windows, and impressive pipe organ.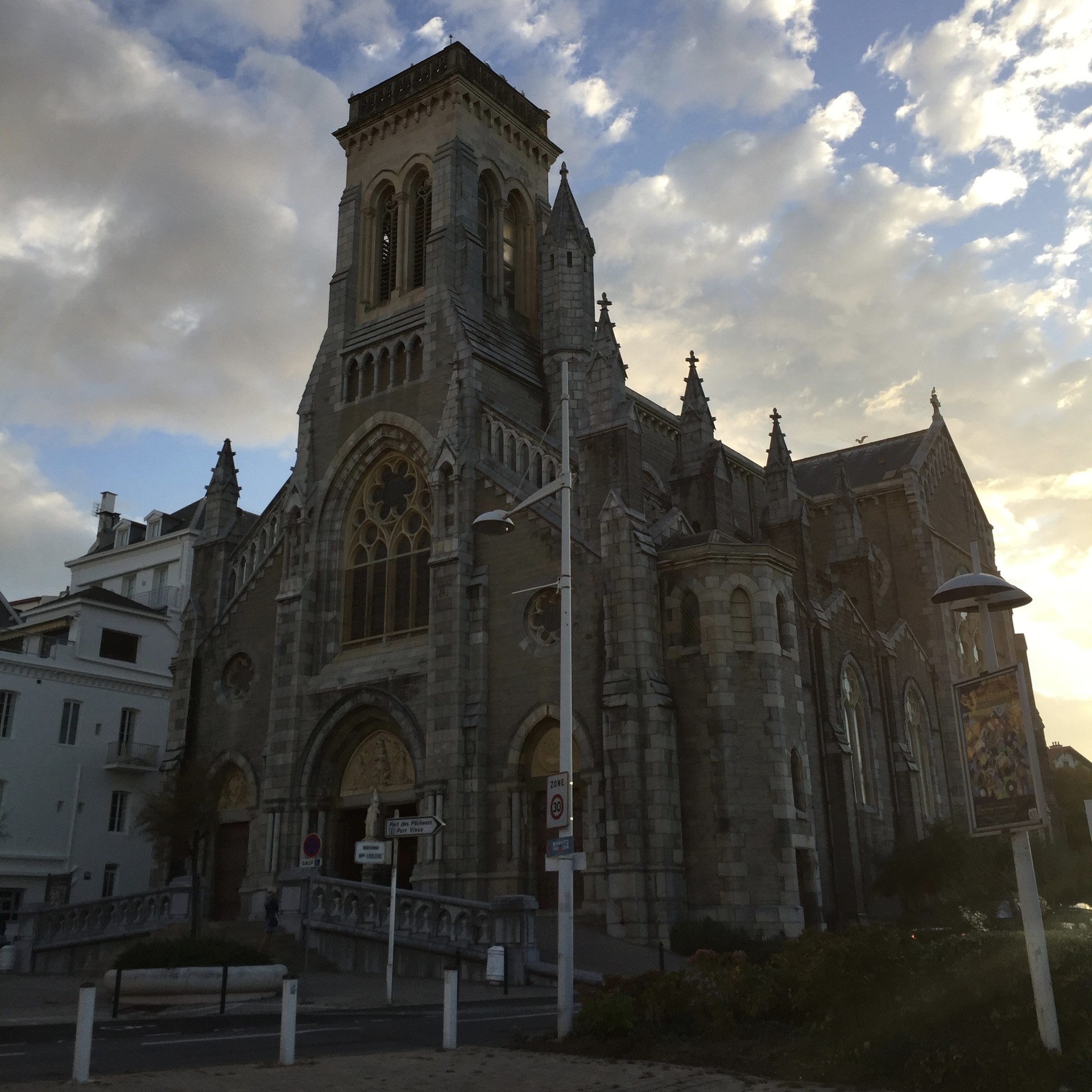 Visit Biarritz's casino
I can't say I ever gambled during my time in the city, but I certainly paid frequent visits to the Casino Barrière. This was mostly to enjoy a view of the Grande Plage, although occasionally I had to pop in purely to make use of their free WiFi! The interior of the building is pretty modern – I think it was refurbished a few years ago – so I'd describe it as impressive but not beautiful. Head in and see if you agree!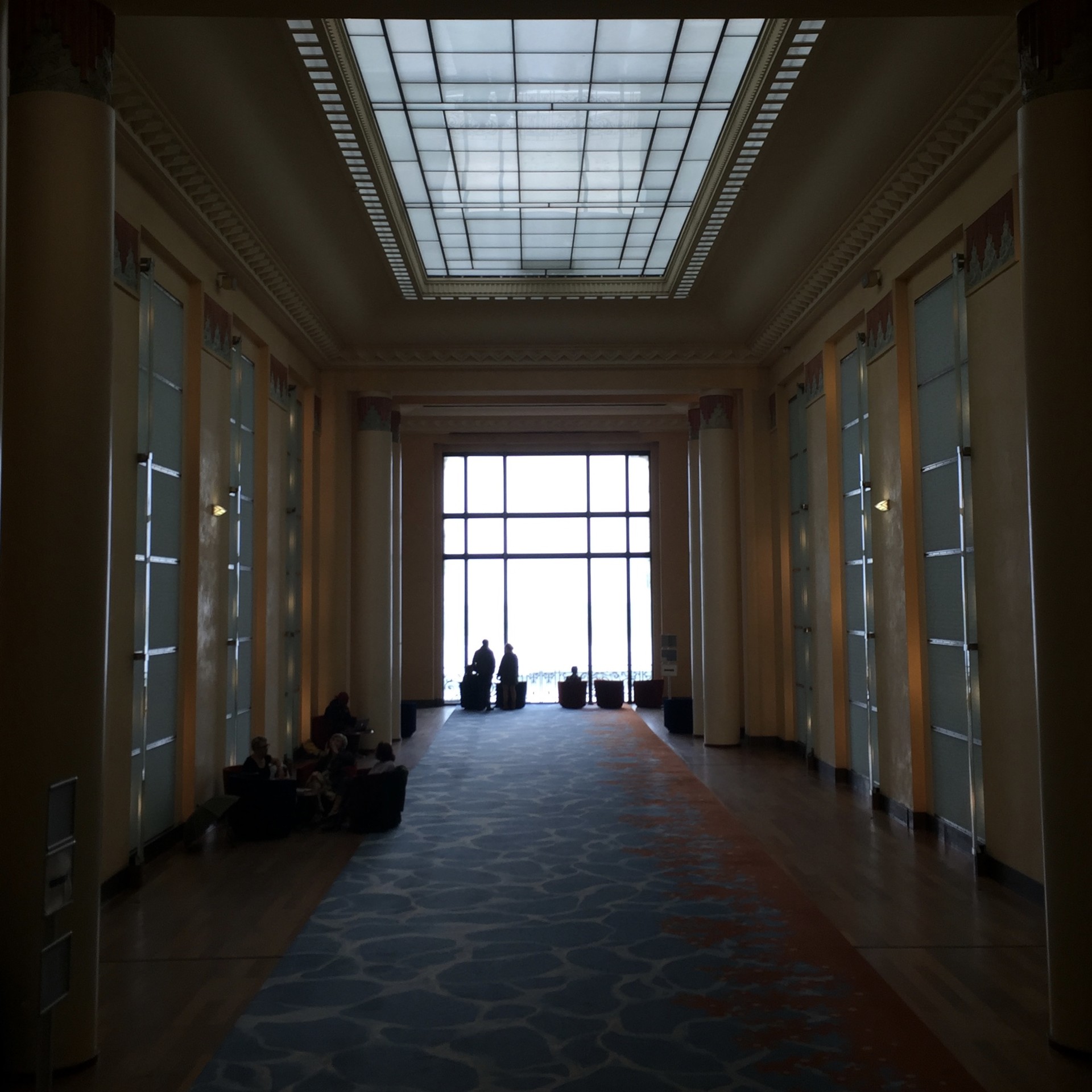 Walk along the coast
If you have a sunny afternoon or evening to spare, just a simple walk along the coast can be a lovely way to pass the time. Start at the lighthouse, then make your way along the pathways until you reach the Côte des Basques beach! You'll find various staircases leading down to the sea as you go, so by all means follow these if you fancy a stroll along the sand. Alternatively, stick to the main path, and admire some traditional Basque houses.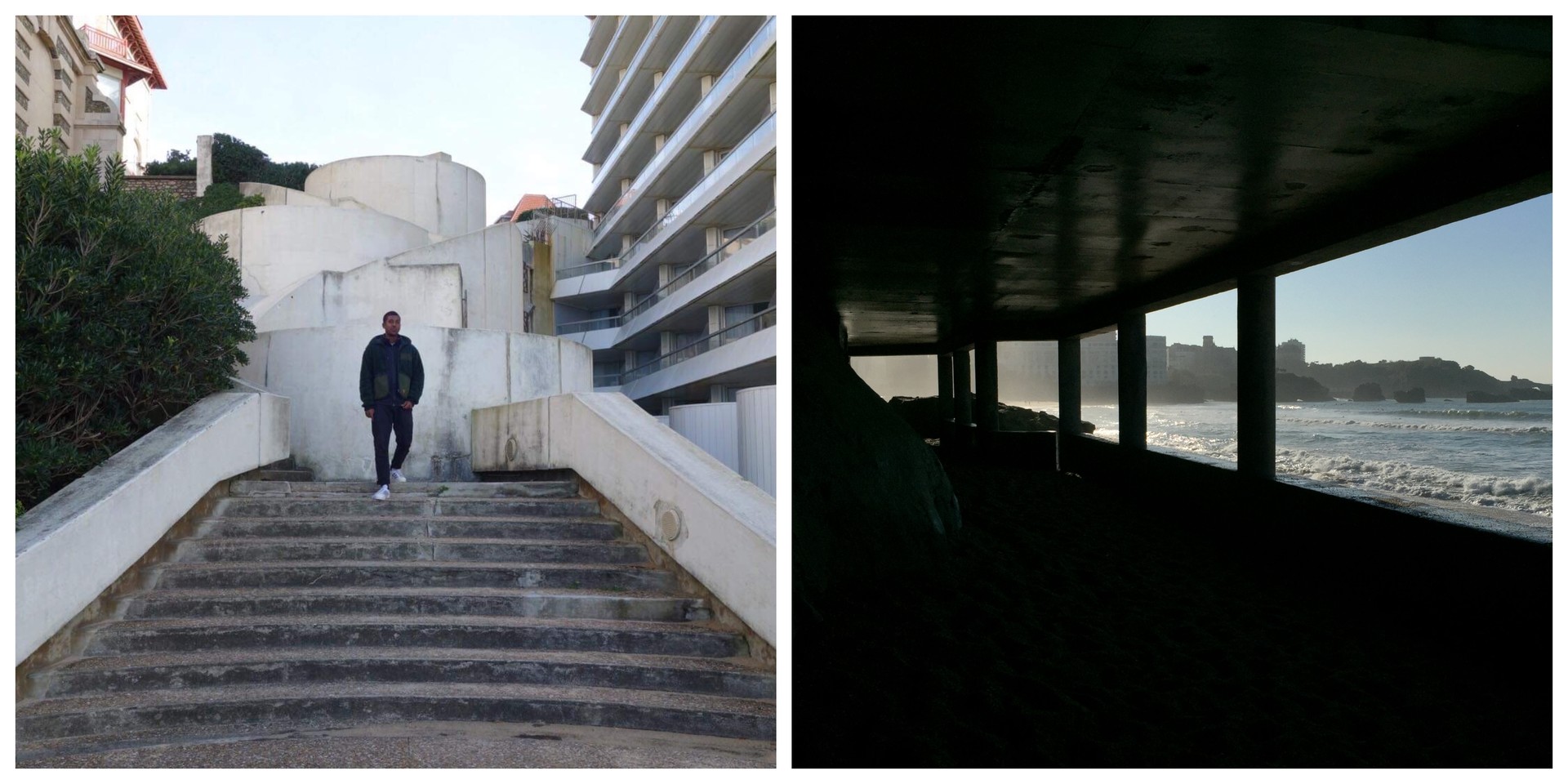 Once you've turned away from the Grande Plage, cross the stone bridge on your right, and spend a moment admiring the city from the Rocher du Basta. On your way back across, look down to your left: you may well see someone carving patterns into the sand!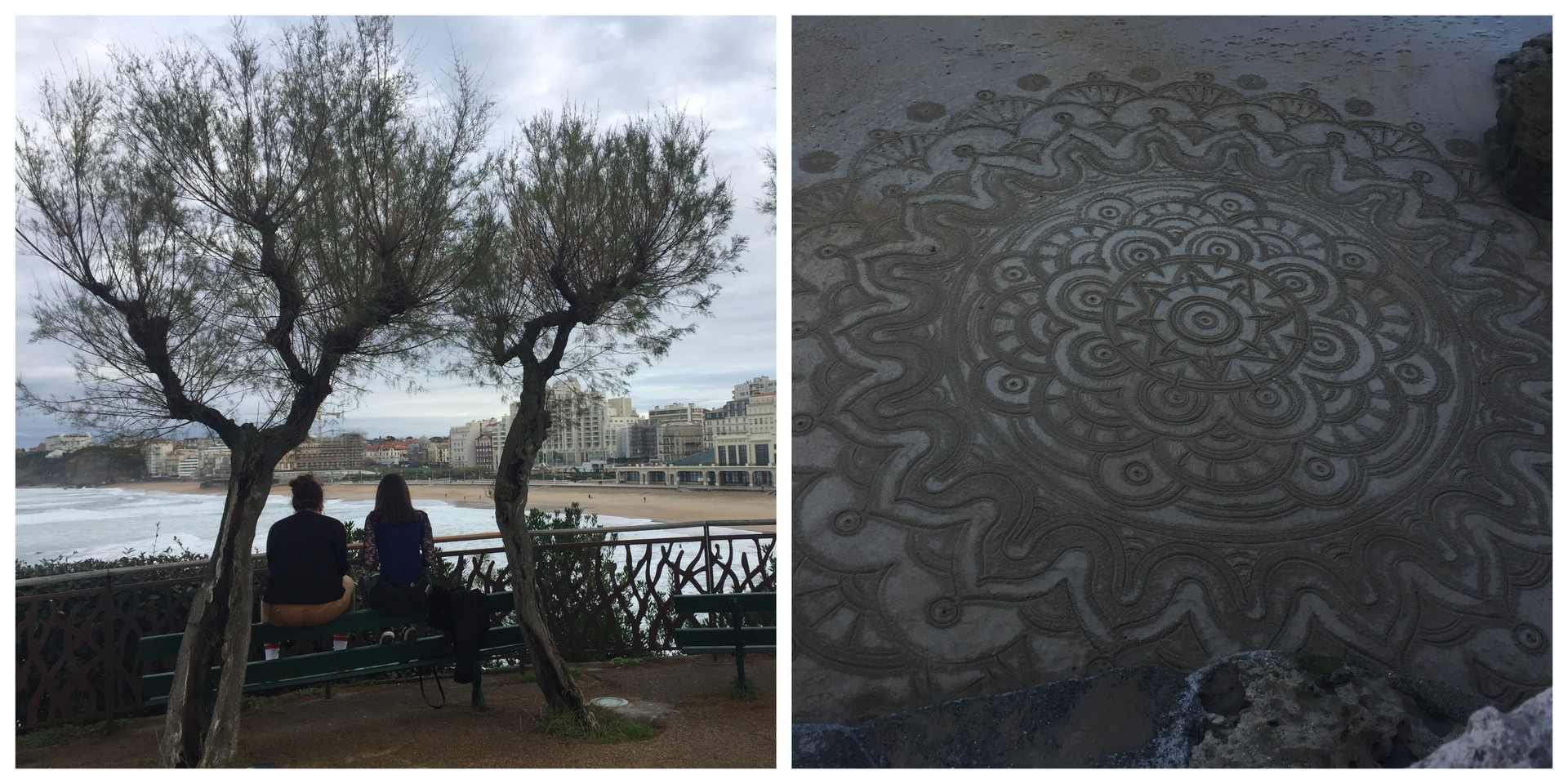 Visit the city's lakes
Still not got your nature fix? Hop on a bus and head to one of Biarritz's two lakes: the Lac de Mouriscot and the Lac Marion. The first takes about an hour to walk around – factor in another twenty minutes for your journeys to and from the bus stop – and is surrounded by beautiful forests and grassy patches.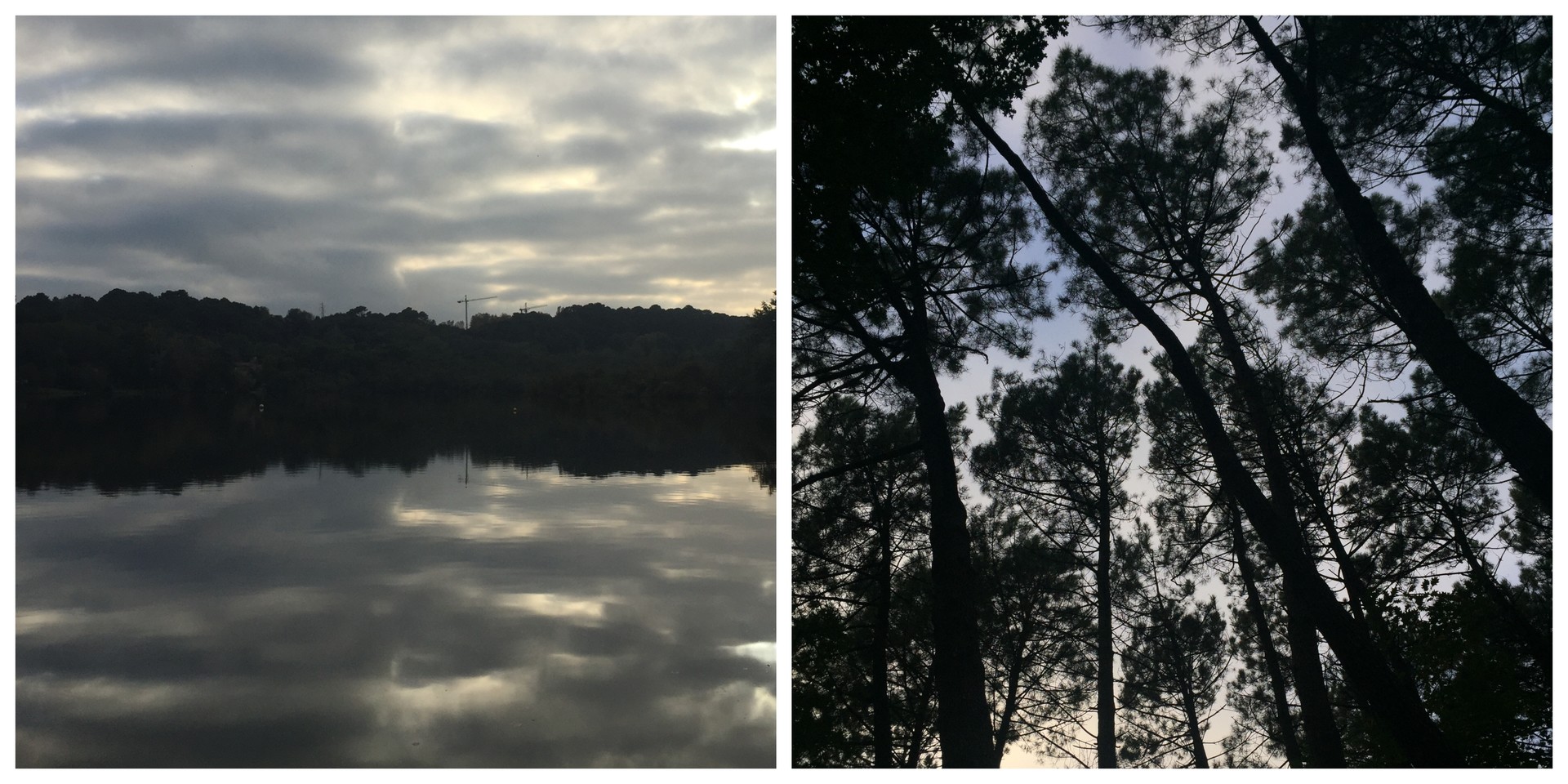 You'll only need about half an hour to do a lap of the second, which is considerably smaller than the first, but no less lovely. This one has a bit more a nature reserve feel to it – there's even a wooden walkway built into the water, so make you way along this if you want to try and spot some wildlife. Both lakes are also great jogging spots, but unfortunately neither has water suitable for swimming in.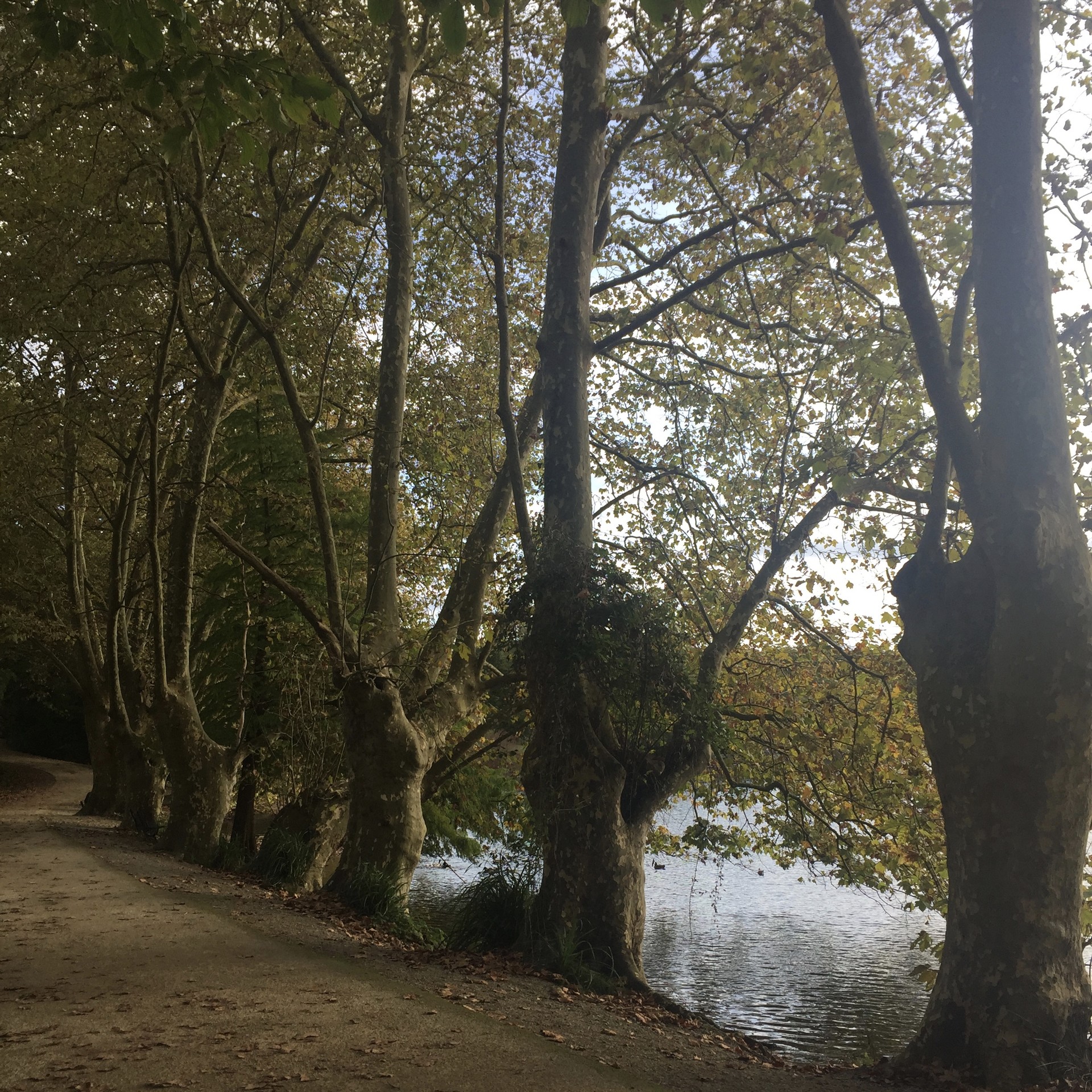 Go shopping
I didn't make an awful lot of purchases while in Biarritz, since most of the shops in the town were pretty expensive. However, I did do a bit of window shopping, and particularly liked Galeries Lafayette (a department store which can be found in a number of French cities), and Pullin, a local clothing boutique.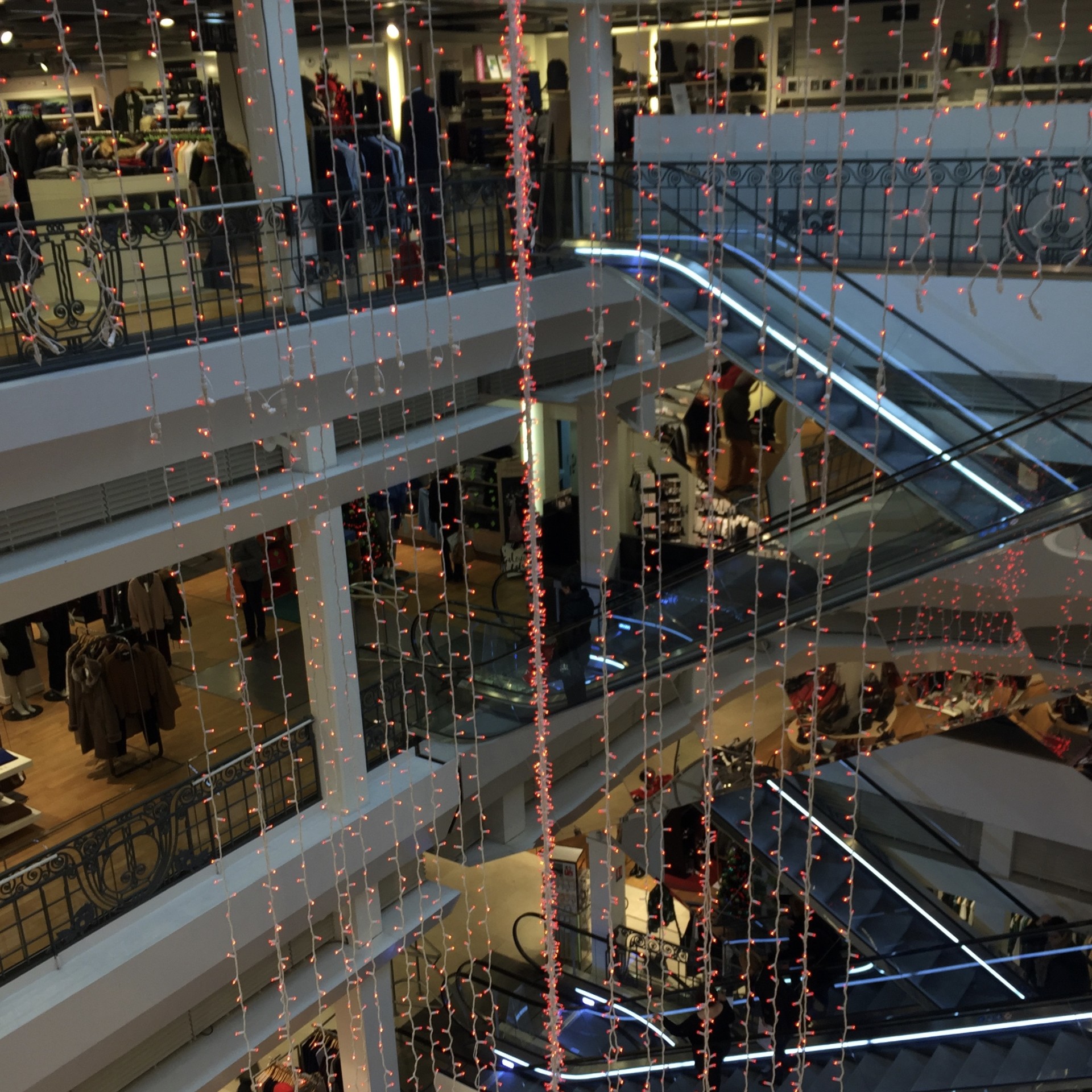 If, instead of splashing out, you want to visit some more affordable high-street chain stores, head to BAB2, a shopping centre just a short bus ride away from Biarritz. Also make sure to pop into Biarritz's market (Les Halles), which is open daily, and sells all sorts of local produce: flowers, meats, cheeses, etc.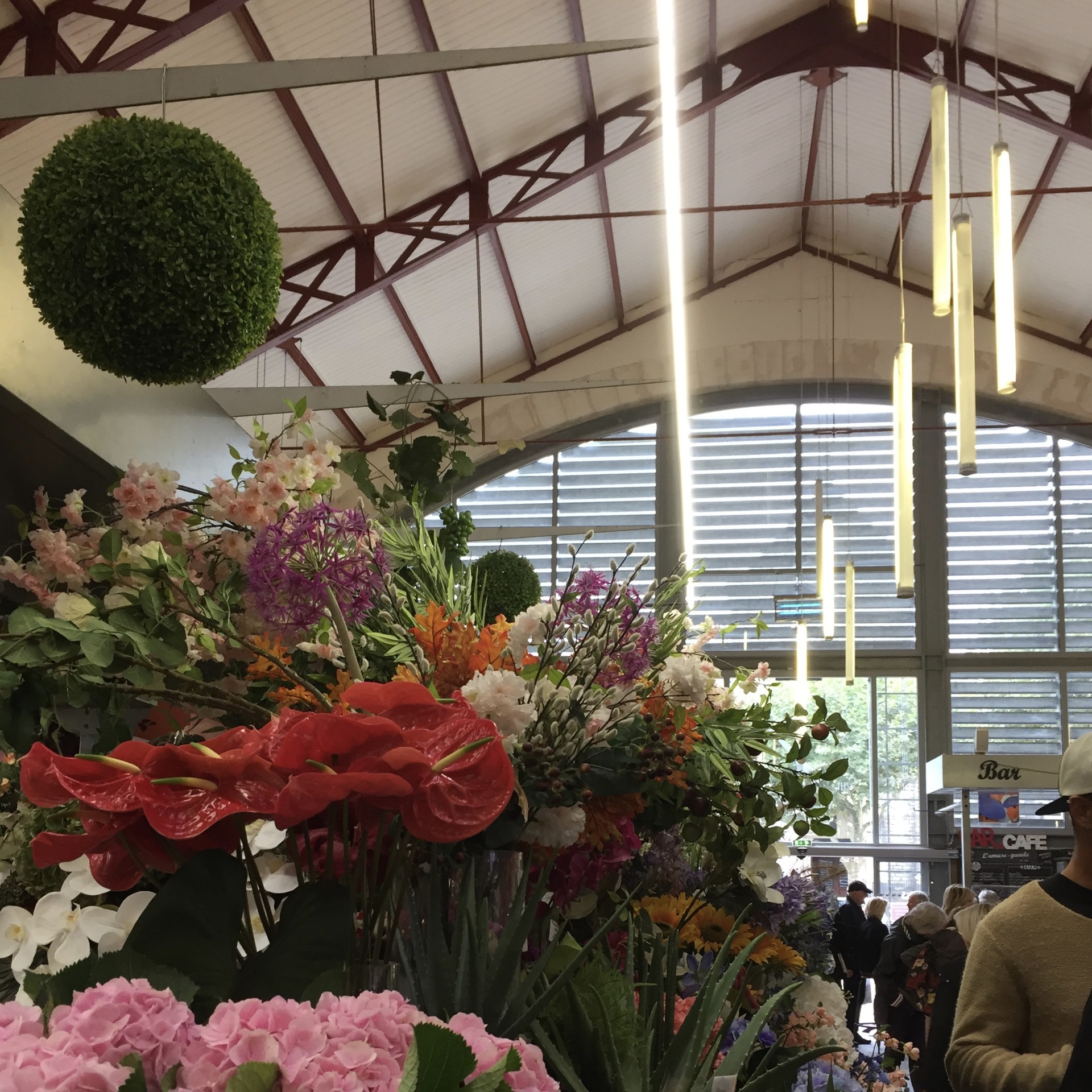 Go on a day trip
Biarritz is part of the Basque country, so there are loads of fantastic places to visit nearby. Bayonne, Saint Jean de Luz, and San Sebastián (just across the Spanish border) are just a few of the towns worth visiting, and all are easily reachable by train or coach. If you're prepared to travel a little bit further (and possibly stay somewhere overnight), Bordeaux, Toulouse, and Bilbao are also great destinations.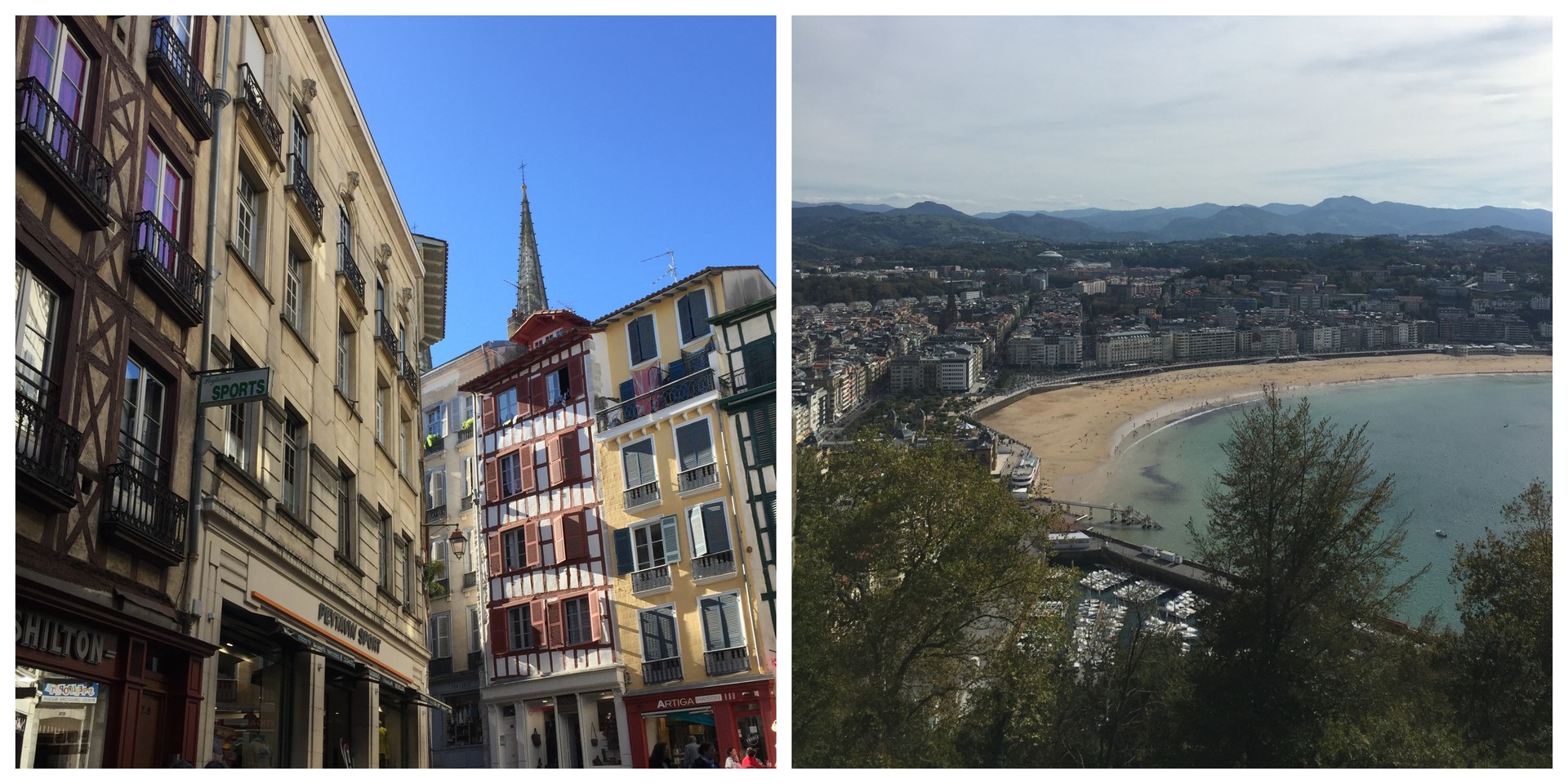 Where to eat
I found so many great wining and dining spots while living in Biarritz that I actually wrote a whole article about them! Check it out here. However, there are a few excellent food shops that I didn't mention there, but should have, since they were lifesavers when it came to finding affordable Christmas presents.
The first was Maison Arostéguy, a fancy grocery store, which sold all the classic Basque delicacies. Along the same lines, but slightly cheaper, was the cheese shop and delicatessen, Mille et Un Fromages. The people working there were very helpful when it came to judging whether a food would survive being transported from one country to another – as you imagine, cheese is a little bit hit or miss! Finally, I loved Les Gourmandises d'Amatxi, where you could sample everything – from locally-made oils to traditional chocolates – before making your purchases.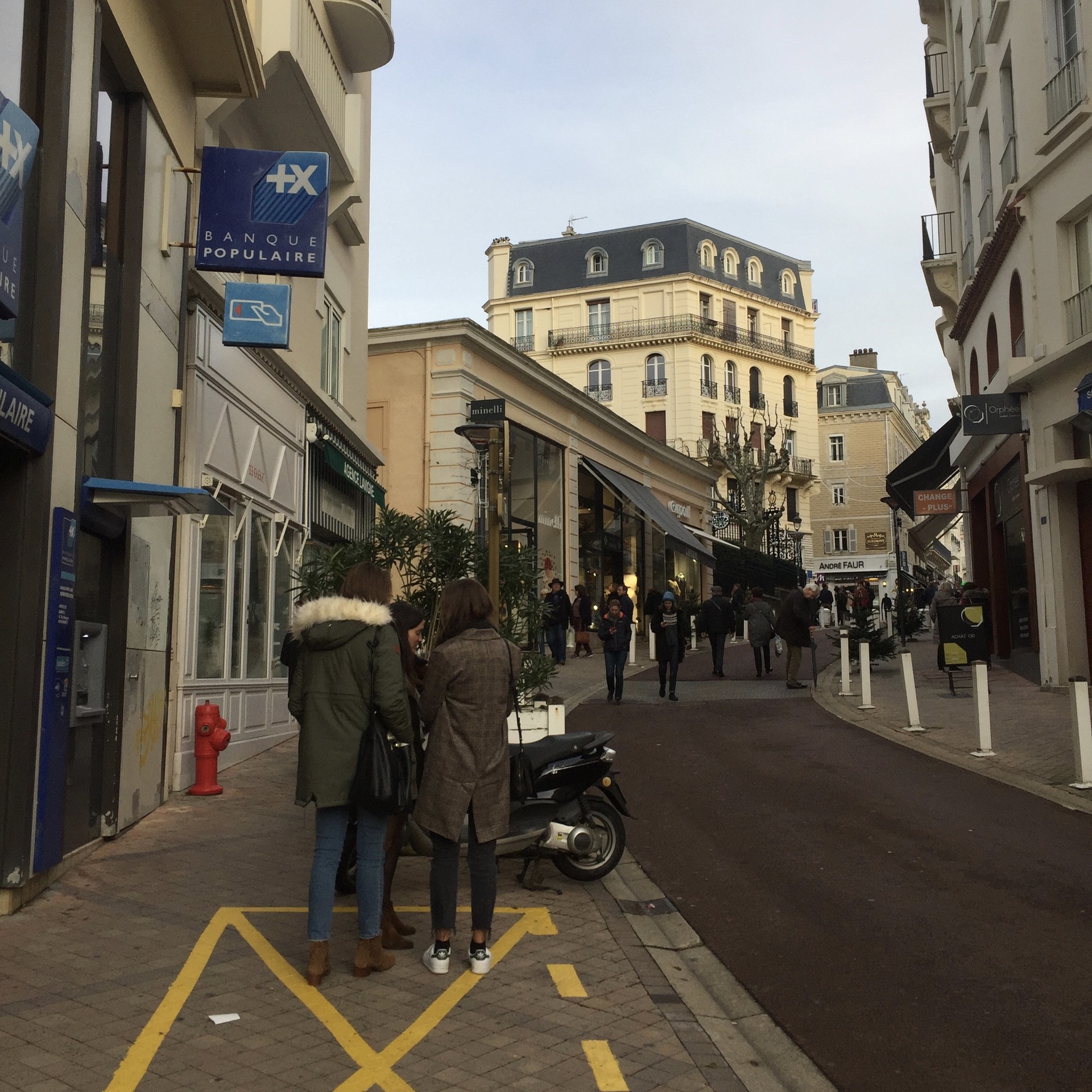 Getting around
Biarritz is a very walkable town, but if you need to go to the station, for example, the best way to travel is by bus. Tickets are very cheap, and buses run pretty regularly (although they do often arrive a bit late). There are, in addition, a couple of free shuttle services running through the centre of town as well – look out for mini buses that say 'navette gratuite' on them.
If you're travelling further afield, Biarritz also has a railway station (take either the 8 or the 10 bus from the centre) and a coach station (in the car park of the airport – get there with the 14 bus). Taxis are a bit expensive (at least in my experience), so try to avoid them as much as you can!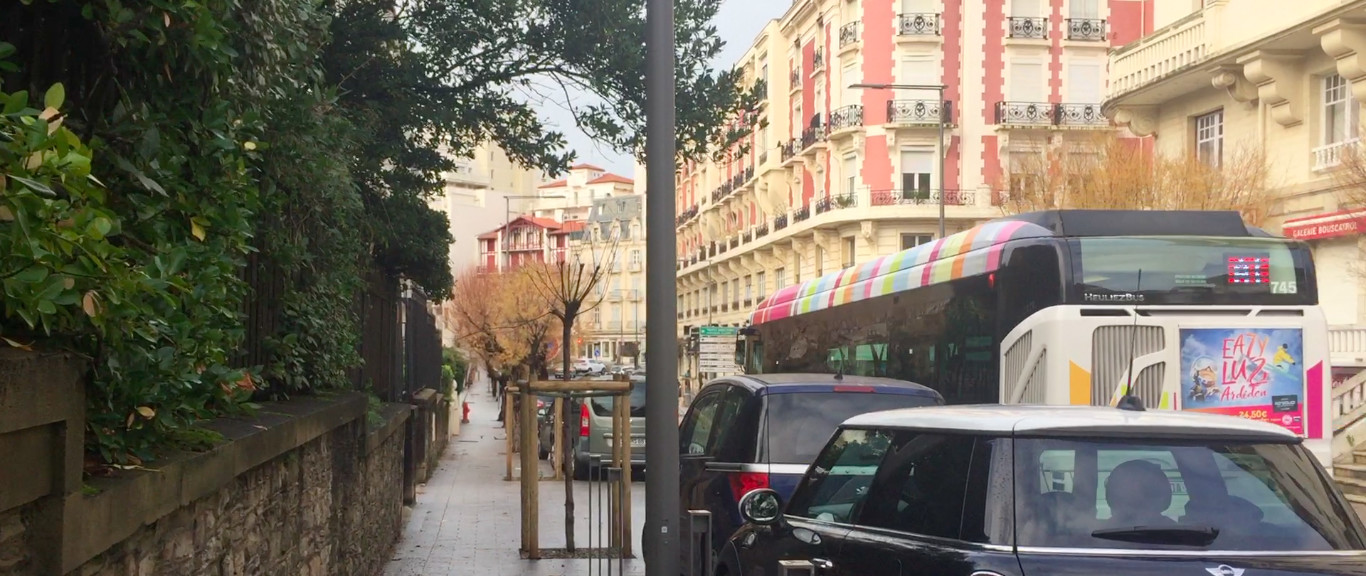 That's all, folks!
So there you have it: my ultimate guide to Biarritz. Whether you're a passionate surfer, a nature lover, or a Basque history enthusiast, this is the perfect place for you to visit. Have a fantastic time if you do get to go any time soon, and don't forget to pack a raincoat, just in case!
---
Photo gallery
---
Want to have your own Erasmus blog?
If you are experiencing living abroad, you're an avid traveller or want to promote the city where you live... create your own blog and share your adventures!
I want to create my Erasmus blog! →