Typical Dresden Cuisine
Typical Dresden Cuisine
Stollen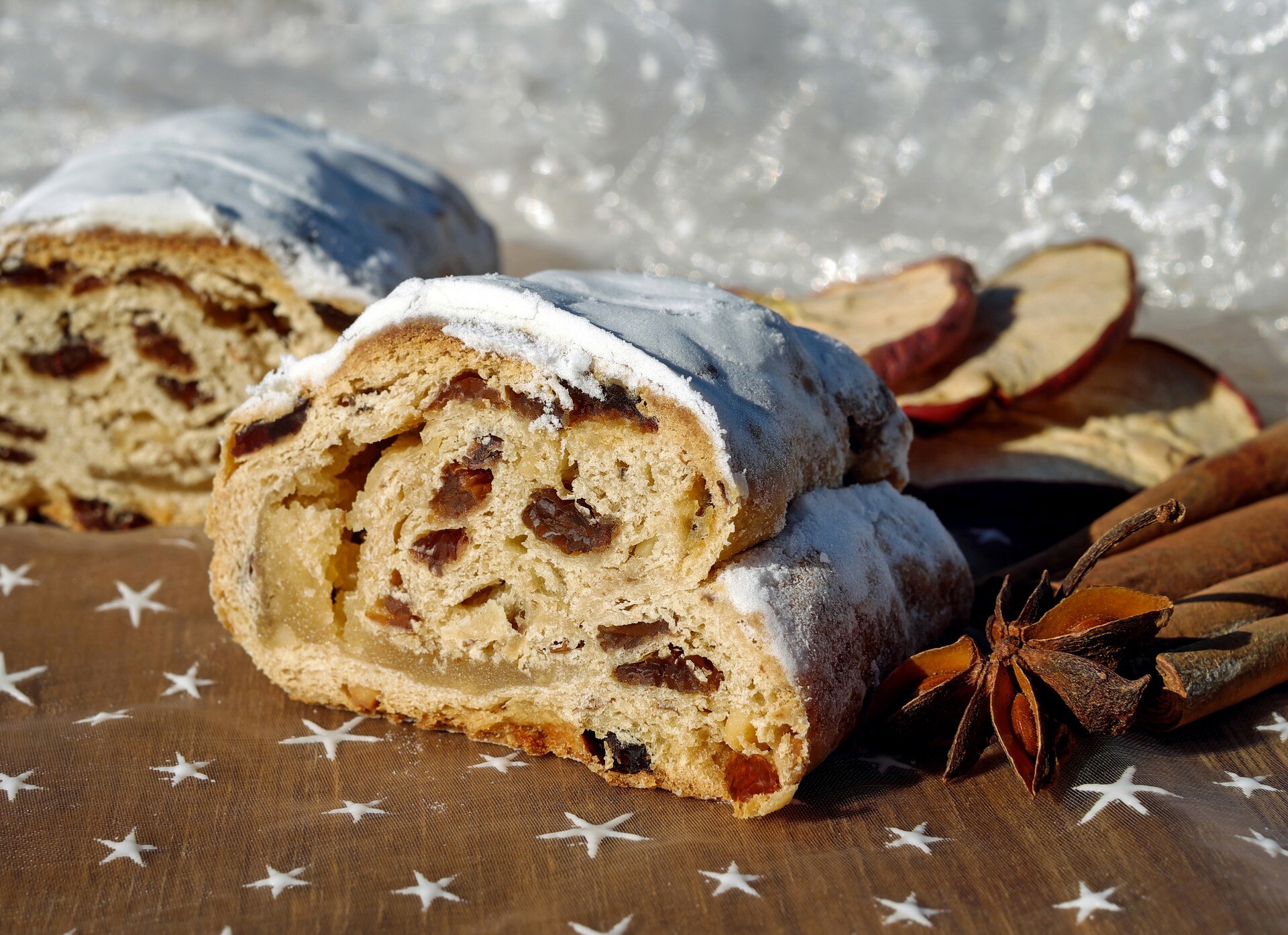 It is the most traditional and famous German cake and it was born in Dresden! It's a fruit bread of nuts, spices, and dried or candied fruit, coated with powdered sugar or icing sugar. Stollen is eaten during the Christmas season, that is why it is also called "Weihnachts or Christstollen".
Eierschecke
It is a sheet cake made from yeast dough with a coating of apples, quark and poppy seeds. Almost every coffee bar sells it, Dresden without Eierschecke wouldn't be Dresden.
Kolle Mate
The city has its own brand of Mate, which is not easy to find! But local off-licence and a lot of restaurants in Neustadt, especially vegetarian and vegan ones, sell it.
Places to eat German cuisine in Dresden
Neustadt
Bautzner Tor: it is one of the oldest and most iconic restaurants with every kind of German cuisine and local beer brands. It is completely furnished in the East Germany style. Lights come from old chandeliers and candles and make this place really cozy. Meals are between 6 and 12 €. I really recommend you to go there for the typically red beer Elbstein from Dresden.
Raskolnikoff: "Inner-city house-made cuisine" is perhaps the best way to describe Raskolnikoff' style: honest, undogmatic cuisine with a focus on regional products. Lunch offer is all about paying 8 € per meal and an extra to get the local beer.
Curry&Co: in this restaurant you will find the most craziest combinations of Currywurst. From the classical sausage with curry sauce over cheese-jalapeno or honey-mustard to peanut sauce. They offer as well organic and vegan sausages. My advice: try the French fries! They are amazing. A menu with fries costs around 5,50€.
Döner Kebab Albertplatz: for me it is the best one in town! But of course it depends on everyone's taste... they also use a special red sauce that transform this Döner Kebab into a perfect one! Prices are between 3 and 4€.
Planwirtschaft: it is a nice place not only for lunch or dinner, but also for having the perfect breakfast in the garden. They offer everything your heart desires: from sweets like muesli and yogurt, croissant and fruits to tasty stuff like rolls with cheese/ ham to scrambled eggs with a fresh orange juice. For an open buffet you pay 9,80€.
Scheune café: like Planwirtschaft it is the perfect place for having a varied and long breakfast in a amazing garden. There you also can try the vegan version of it. Prices are running from 5,90 to 11€(brunch).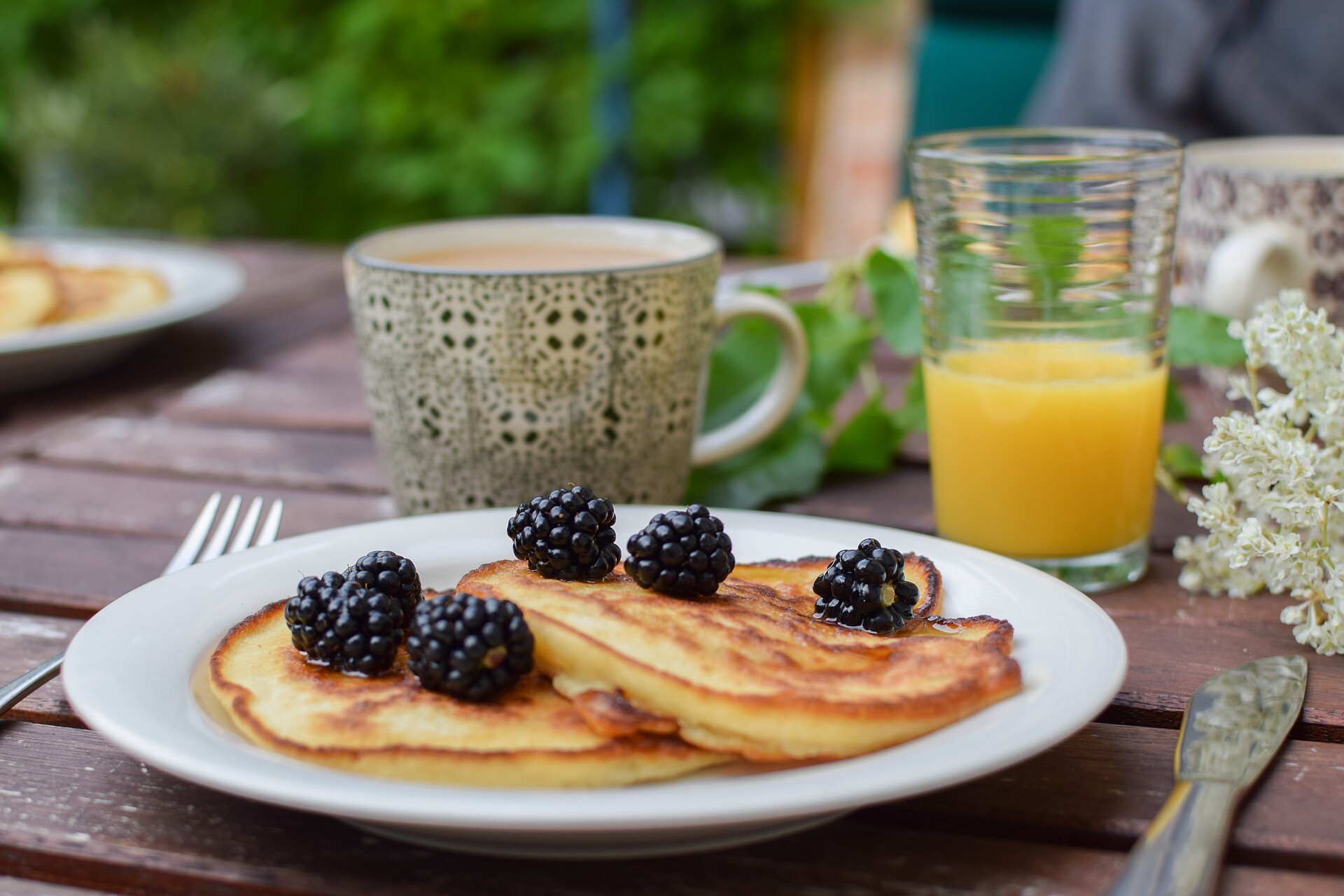 Altstadt
In Altstadt restaurants are more expensive. But if your parents come to visit you, you should go and try one of the good meals they offer. And your parents surely will invite you.
Carolaschlösschen: it is located in the middle of a huge garden next to a small pond with an amazing view of the nature. Here you can try crimi or musical dinners, which are a bit expensive but will allow you to enjoy a fantastic experience which join music and eating! Check their prices and events here.
Restaurant & Grand Café Coselpalais: I guess it is the best one in Altstadt. They offer a high quality of traditional German cuisine in an amazing environment, it is a really stylish restaurant! But prices are unfortunately not very student friendly, the starting price is 15€.
Paulaner's: this restaurant is located inside the Taschenberg palais, so between all the breathtaking churches and places you must visit in the city center. Service there is really professional and the food is excellent, but also menus are a bit more expensive; around 20€ per dish.
Xfresh: it is the cheapest one wihin the district. They offer a varied breakfast buffet with all the delicacies you can imagine. And the price is the best: 7,90€.
Other good places to eat
Neustadt
Codo-sushi/Vietnamese cuisine: believe me when I tell you this is the best sushi restaurant in the world! I visited a lot of places and lived many years out of Germany, but I have never eaten such a delicious sushi! It is absolutely fresh and people working there are always friendly and smiling. Apart from sushi I also like their Vietnamese cuisine. It doesn't matter what you order at this place - you will love it! Also the prices are amazing for the quality they offer. Sushi menus cost between 5 and 10 €; Vietnamese dishes are around 5 to 7 €. They also have a terrace to sit outside to enjoy the Neustadt lifestyle. Highly recommended!

Eva's Pizza - Italian food: almost everyone in Neustadt knows this woman and her excellent Pizzas. She really loves her work, you can see and taste it. She is singing all the time while she prepares her pizzas. Every Pizza costs 5€ (32cm) and there are standard ones or more original ones with crazy combinations... like Hot Dog, Kebab or Bolognese Pizza.
Kantine No. 2 - Burger: if you love burgers, then this is your place! Burgers are super tasty and you can choose among a lot of options: from meat to cheese or vegan patties, a lot of different sauces to varying fries. A burger menu is 6€.
Jaipur - Indian food: discover the country-style interior with ornate carvings and a huge beer garden! This restaurant offers every week-day an all-you-can eat lunch for only 6€! The food is delicious and there is a wide choice.
Falscher Hase - vegan restaurant: they offer typical German cuisine, but without animal products and the taste of the dishes is even better than the original ones! I can totally recommend it, also prices are super affordable, as you pay around 7 or 9€ for a main dish!
Click here if you want to:
---
Photo gallery
---
Want to have your own Erasmus blog?
If you are experiencing living abroad, you're an avid traveller or want to promote the city where you live... create your own blog and share your adventures!
I want to create my Erasmus blog! →