What to do in Dresden
What to do in Dresden
Dresden is not only about food and clubbing, there are a lot of interesting cultural places and monuments to visit. As I mentioned before, it is also called the "Florence of Germany". Another good thing is, like in Neustadt, the main must see places, museums, churches and castles are all located in Altstadt. For this reason you don't need any public transport to move around from one sightseeing highlight to another.
Top 5 Must see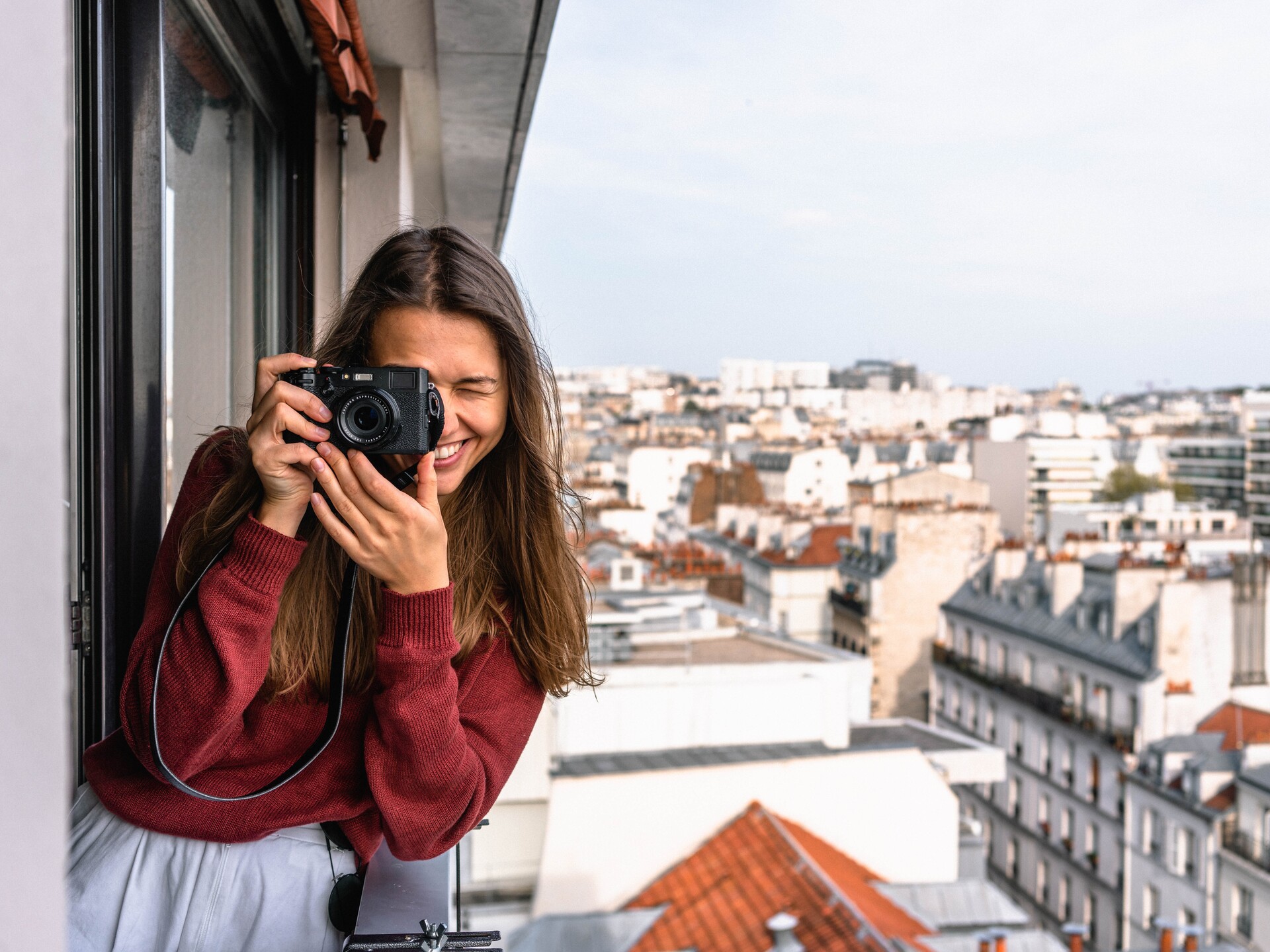 Frauenkirche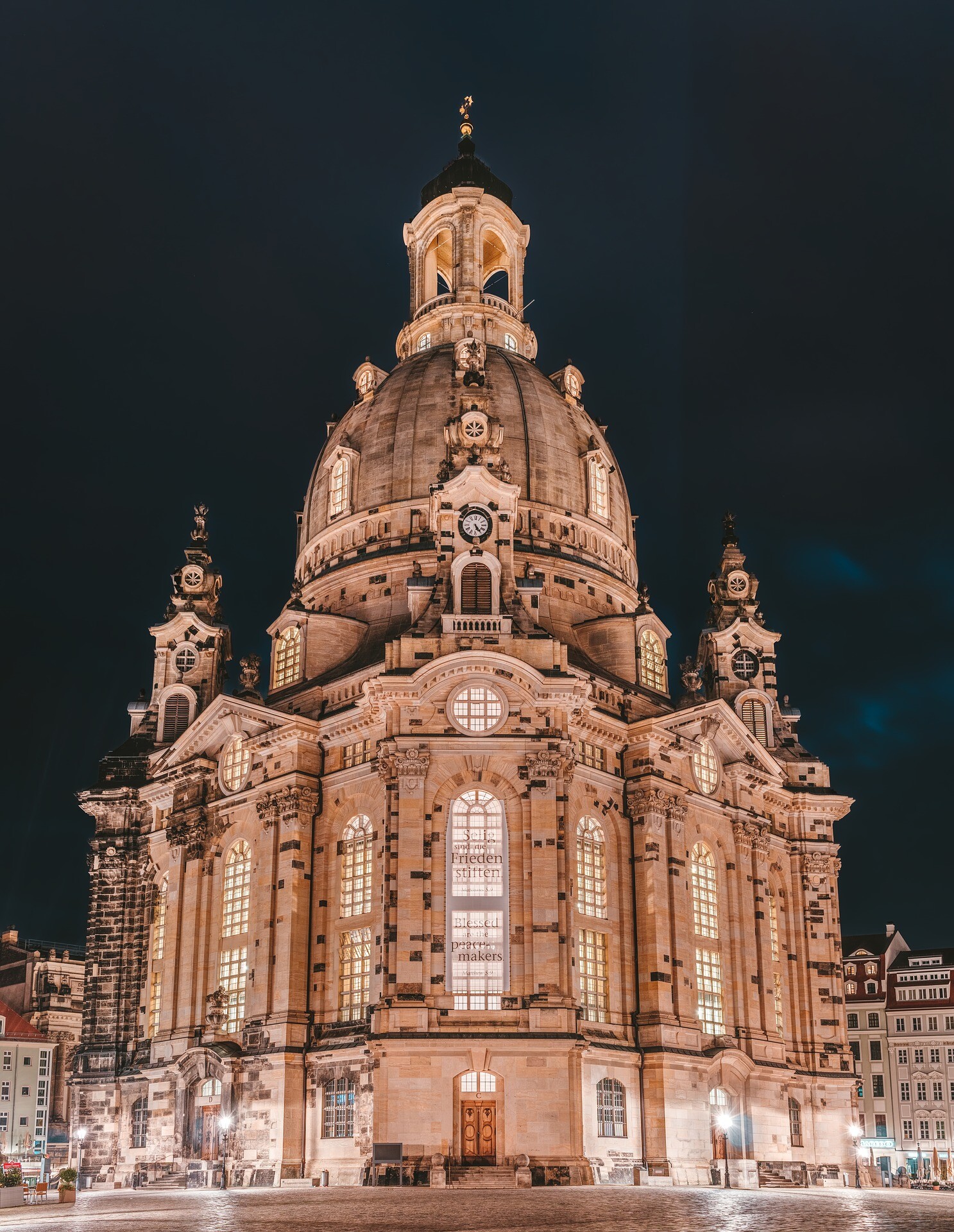 This church is the main landmark of the city and it is full of history. Frauenkirche is a Protestant-Lutheran church of the Baroque and the formative monumental building of the Dresden Neumarkt. In the air warfare of the Second World War, it was heavily damaged during the air raids on Dresden and the reconstruction continued till 2005. A small part of the church remained as a ruin and was left as a memorial against war and destruction, instead of being demolished like other church ruins. Entry starts from 4€, depending on what you want to do. There are also concerts and guided tours, which are of course a bit more expensive. With student card you can get a 50 % discount.
Zwinger
It is a building complex with an amazing garden and one of the most important buildings of the Baroque. It is located close to the Frauenkirche, which is the most famous monument in Dresden. Zwinger is a synthesis of art: from architecture and sculpture to painting... which can be seen within the Semper gallery, the art gallery which opened in 1855, considered one of the most important German museum projects of the 19th century. You can walk through the garden for free, but depending on the building you want to visit, you may pay a small fee. Inside there are the Mathematisch-Physikalischer Salon and the Gemäldegalerie Alte Meister.
Semperoper
It is the opera house of the Sächsische Staatskapelle Dresden (Saxon State Opera Dresden), which has a long historical tradition as the court and state opera of Saxony. The ensemble of the Semperoper is the traditional Sächsische Staatskapelle Dresden. It is named after its architect Gottfried Semper. The opera house has a long history of premieres, including major works by famous composers like Richard Wagner and Richard Strauss. Prices for entry are running between 6 to 30 €, depending if there is a concert, opera, ballet and where you want to sit. Don't forget your student card!
Fürstenzug
The Fürstenzug (Procession of Princess) in Dresden is a large picture of a cavalcade, applied to around 23,000 tiles from Meissen porcelain. The 102-meter long piece of art, considered to be the largest porcelain mural in the world, represents the ancestral gallery of the 34 margraves, dukes, electors and kings, rulling between 1127 and 1873 in Saxony. Since Fürstenzug is located on the outer wall of the Stallhof of Dresden Castle, the entrance is free.
Brühlsche Terasse
The terrace is an architectural ensemble and tourist attraction in Dresden. It is located in the city center in the old town and extends for about 500 meters along the river Elbe between the bridges Augustus and Carola. Brühlsche Terrasse is also called the balcony of Europe. Among both tourists and locals this place is really famous. People love to sit down there, enjoy the view through the river, relax in the sun, have a coffee or just watch people. And the best: it is free!
Museums and Art Galleries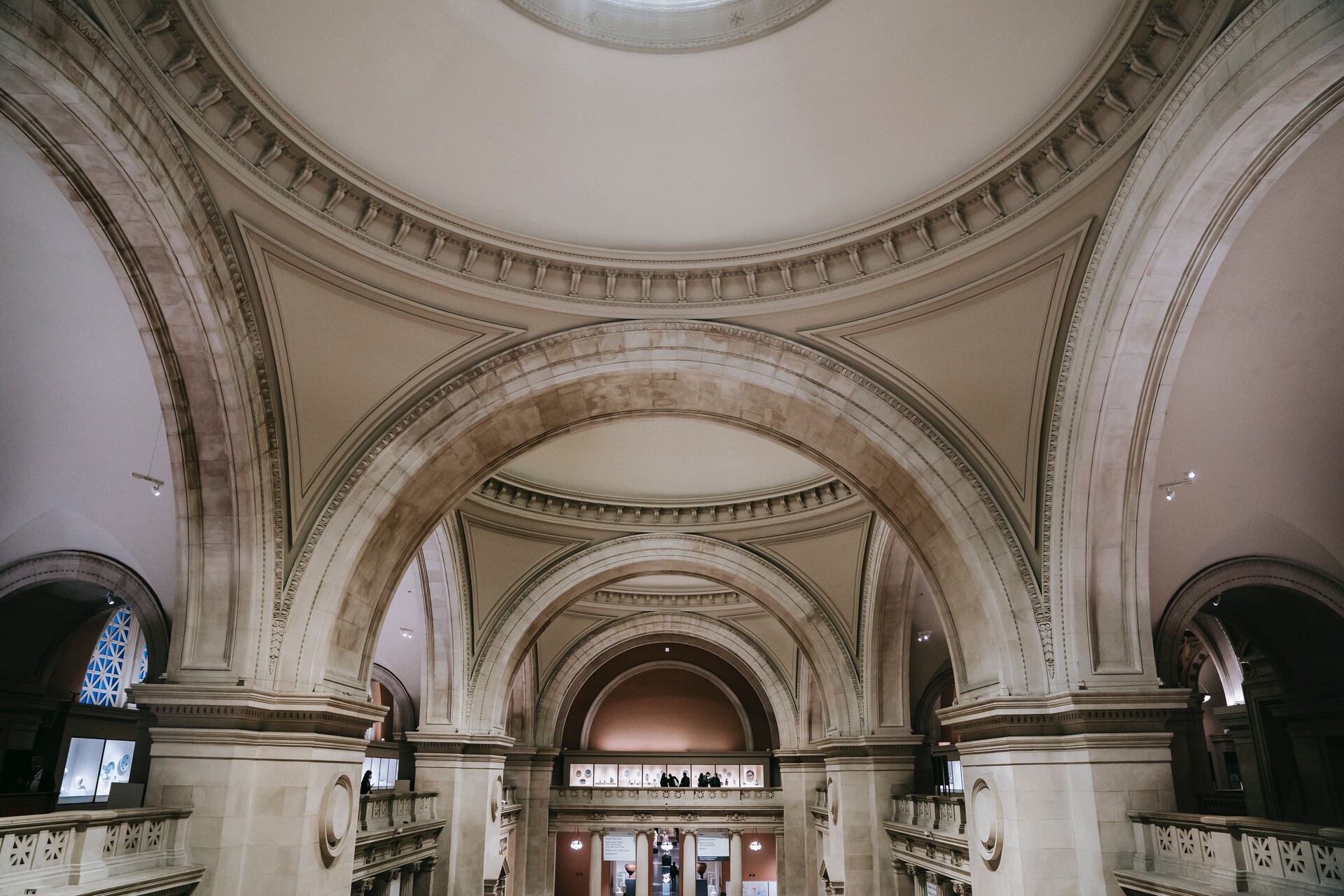 Panometer Dresden
It is a former gas tank: here, since 2006 various panoramic images of the Austrian artist Yadegar Asisi have been exhibited. The artist's circular paintings are produced at a height of 27 meters. Two of the famous panoramas are Dresden in 1756, which shows the capital of Saxony at the time of the Dresden Baroque and Dresden in 1945, a reflection of the destroyed city during the Second World War. The entrance for adults is 11,50€, students pay 10€.
Deutsches Hygiene-Museum
It is one of the most visited museums in Dresden. Today is considered as a public forum for science, culture and society and it has a lot of different exhibitions relating to this topics. Entrance is 8 €, with student card you can get a 50% discount and every Saturday and Sunday at 2 pm there is a free guided tour.
Mathematisch-Physikalischer Salon
Of course, today we use smartphones, iPads and laptops, but almost 300 years ago they were telescopes, pocket watches and sky models. Augustus the Strong collected the high-tech of his time and showed it in the Mathematical-Physical Salon. It is really interesting to visit... I swear you feel back in time; I would recommend it! Regular entry is 6€, with student card 4€.
Gemäldegalerie Alte Meister
(Alte Meister (old masters) is used in art to refer to artists of painting from the 14th to the 18th centuries and their works).
What for Madrid is the Prado and for Paris the Louvre, it's for Dresden the Alte Meister. For me one of the most impressive museum I have ever visited. The Gemäldegalerie Alte Meister in Dresden is one of the most renowned collections of paintings in the world with about 750 exhibited masterpieces from the 15th to 18th centuries. The museum focuses on Italian Renaissance works as well as Dutch and Flemish painters of the 17th century. You can totally lose your mind in between masterpieces of magnificent artists like Raffaele, Michelangelo, Vermeer, Durer, Rembrandt, etc. Entry is 10€; for art students is free.
Galerie Neue Meister
(Neue Meister (new masters) is used in art to refer to artists of painting from the 19th to the 20th centuries and their works).
With approximately 300 exhibited paintings from the 19th and 20th centuries, the museum ranks among the most important modern German painting museums. The main focal points of the collection are German Romanticism, Bourgeois realism of the second half of the 19th century and Impressionism. Like in Alte Meister entry is 10€, for art students it is free.
Churches and Cathedrals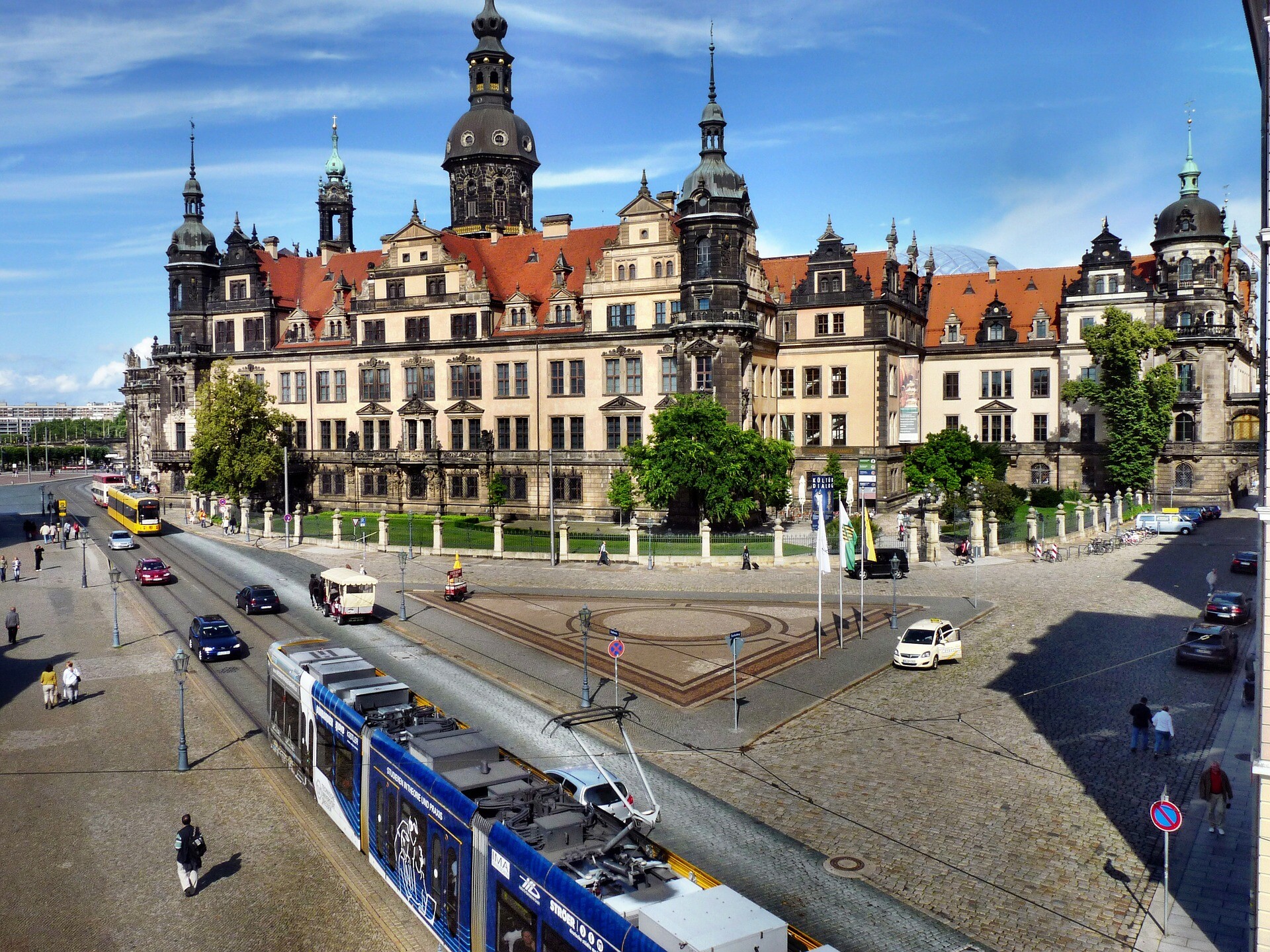 Residenz schloss
Dresden Castle or Royal Palace is one of the oldest buildings in the city and it is historically significant, since all styles from Romanesque to historicism have left their mark on it. In the past it was the residence of important electors and kings of Saxony, nowadays it's a museum complex and there is the possibility to go up the Palace tower to have an amazing view throughout the whole city. Tickets for adults are 12€, students pay 10€. With this tickets you have access to all museum in the castle. But, if you just want to enjoy the view from the tower it is 5€, with discount 4€.
Katholische Hofkirche
It is the cathedral of the Diocese of Dresden-Meissen as well as a city parish church. It was built by Gaetano Chiaveri between 1739 and 1755 in Baroque style under Elector Friedrich August II of Saxony. The Hofkirche is directly connected through a transition over a small alley with Residenzschloss. As it is an open cathedral, visitors are welcomed for free, except when there's the church service.
Palais Großer Garten
The palace in the Great Garden is a baroque pleasure palace in Dresden. It is located in the large garden, a large green area on the edge of the city center. The palace is considered the first important secular building in Saxony, which was built after the Thirty Years' War. It is also one of the earliest baroque buildings in the German-speaking area and one of the most important art and cultural-historical buildings in Dresden. It is considered a "prelude" to the Dresden Baroque. Entry for adults is 6€, while students pay the half.
Another places of interest
Kunsthofpassage
As I already mentioned before, one place you really need to visit is Kunsthofpassage in Neustadt, a complex of buildings with wonderful artwork and decoration. This complex consists of five smaller courtyards. Each courtyard has its own design theme and its own name in combination of art and architecture: courtyard of elements, courtyard of light, courtyard of animals, courtyard of mythical creatures, courtyard of metamorphosis. In every courtyard there is a small jewellery or second hand clothing shop. It is really worth a visit, even just to have a coffee and enjoy its unique surroundings.
AdventureRooms Dresden
AdventureRooms is the largest escape room in Saxony. Totally on your own, if you are locked up in a room, you will need to investigate mysterious items in a team, track down hideouts and secret doors, and solve tricky puzzles to regain your freedom and leave the room before the 60-minute countdown ends! It is a lot of fun nerve-racking. Prices depends on how many people you are: 6 people (10€/ person), 2 people (30€/person).
Shopping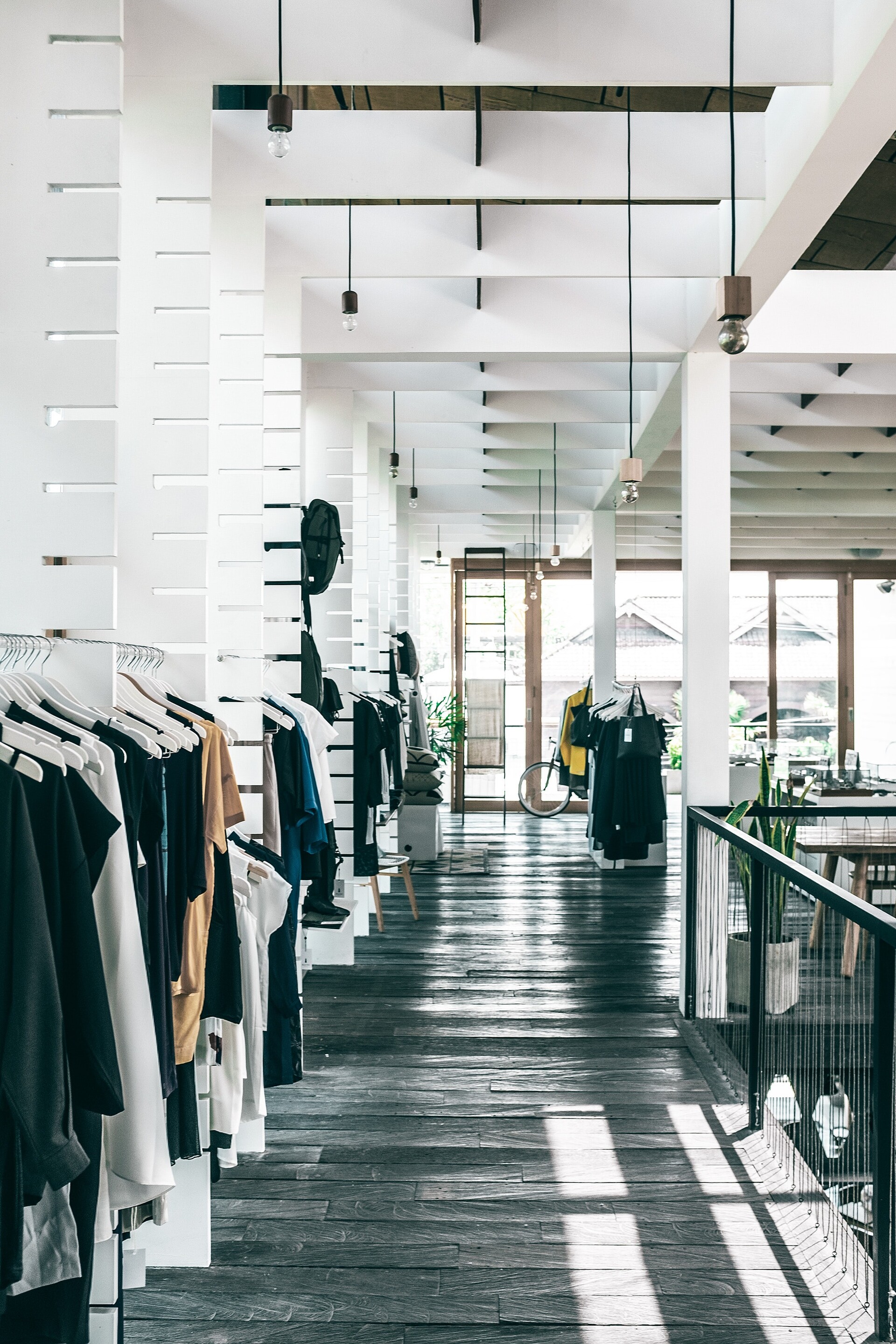 Altstadt
Prager Straße; this street is by far the most popular for shopping. From small shops like chemist's stores or little shoe shops up to the big commercial stores, you will find anything you need. There, there are also two big shopping centers: Altmarktgalerie and Centrum-Galerie. So if you need new clothes, electronics, sport stuff, gifts, cosmetics or just fast-food, this place will come up to all your wishes and expectations.
Neustadt
If you do not want to put your money in the mouths of major corporations and want to support small and private traders, then Neustadt is the place to be. Alaunstraße, Görlitzer Straße and Louisenstraße are full of cozy shops with a bride range of offers. Of course it will be more expensive than in the usual shops, but sometimes you can make really good deals.
Cinema and theatre
Schauburg
I can really recommend it, as it is the most beautiful cinema in my opinion. I told you about it on the section about the neighborhood Neustadt, but once again: it is the oldest cinema in the city, as it was built in the Golden Twenties; and the atmosphere still haven't changed! On Mondays students can enter for 4,50€, so take advantage of it!
Thalia
We are again in Neustadt, here you can also find a small cinema with 75 sits. It's a cozy place with beer garden, which apart from the actual cinema films also shows (local) documentations or organize presentations/ discussions about present movies. Entry is between 3,50 to 5€.
UFA Kristallpalast and Rundkino
These are the biggest ones in town and really close to each other. Rundkino is on Prager Straße, so if you want a shopping break and just relax with an exciting movie, it's only a stone's throw away. Ufa Kristallpalast is quite next to Rundkino. Both have the same prices, depending on movie, day, hour and students discount or not. Usually a ticket is between 5 and 8,50 €.
Hellerau - Europäisches Zentrum der Künste
Hellerau - European Center of the Arts, is one of the important interdisciplinary centers of contemporary art in Germany. They not only perform theatre, but also contemporary dance, new music, performance, visual arts and new media.
Staatsschauspiel Dresden
The most important and biggest state theatre in town with the most spectacular performances: you need to go at least once! The atmosphere is breathtaking. Prices are running from 6 up to 30€, so you better check it before going there.
Yenidze Dresden - "Tabakmoschee"
It is also called "tobacco mosque", because from outside Yenize looks like a mosque. In reality it's a tobacco factory and under its dome it shows really nice acts. You should go there on a sunday evening, since it is "fairytale sunday". They project a starry sky onto the inside of the dome and there are a lot of mattresses to lie-down and enjoy the stories in the most coziest way possible: under the "stars". To join this amazing event you only have to pay 3€ with student card.
Festivals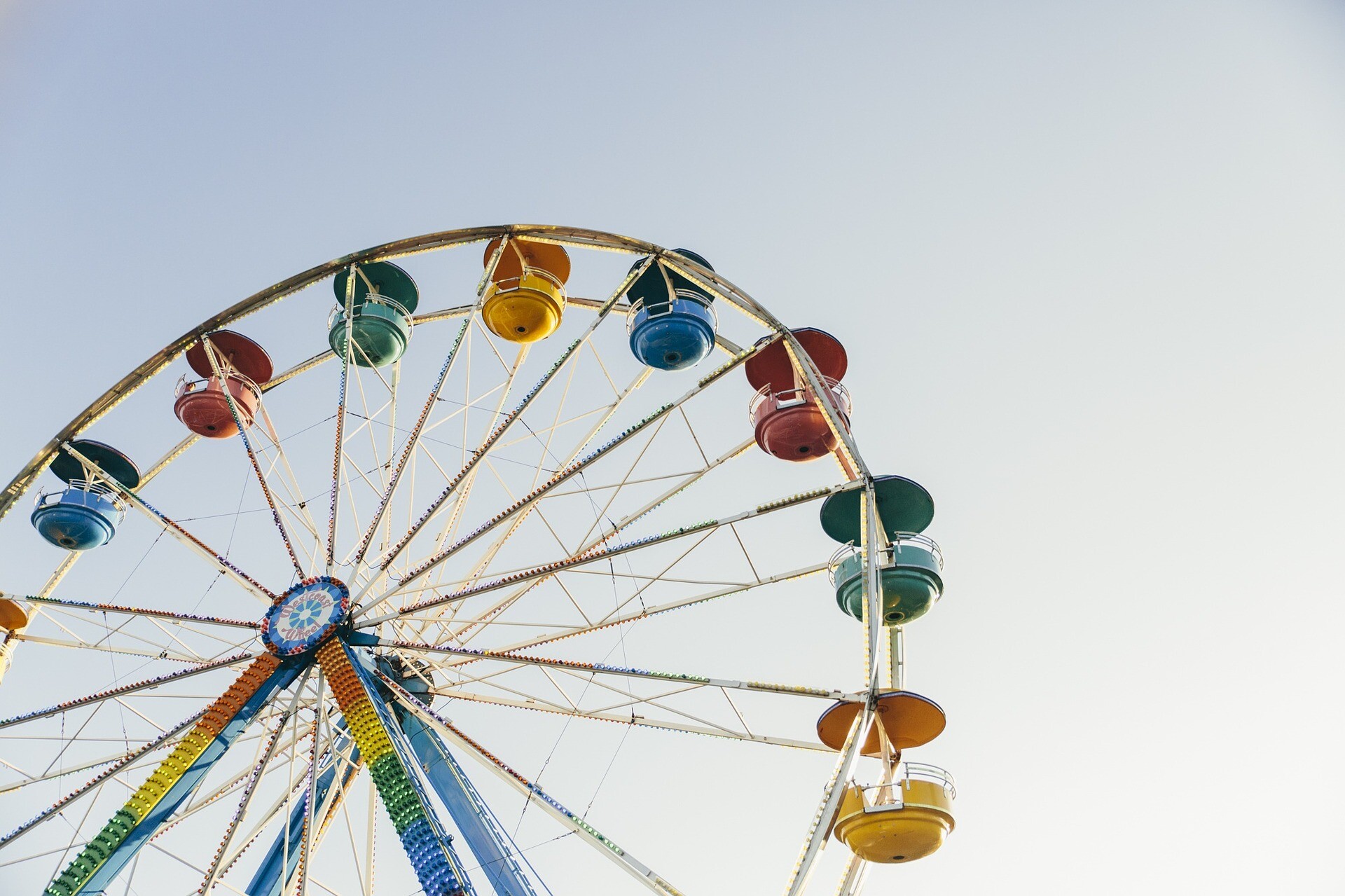 Christopher Street day
It usually takes place on the last Weekend of May. During the day there is a big event for the rights of LGBTI people, equality and equal treatment. After the parade starts, the big party on the streets begins... with mostly electronic music in different spots. And all for free!
BRN - Bunte Republik Neustadt
The shrill and quirky district festival in the city's most colorful district thrives on its residents, artists, guests, traders and restaurateurs. The BRN is THE big party of the Neustadt and it is characterized by a cooperation of commercial and private organizers. It takes place every third weekend of June and it can be the best experience of your trip. There's a lot to see, to do, to listen, to dance! Enter the district and just let yourself drift. At night all the bars/ clubs offer various events. Enjoy!
Hechtfest
The Hechtviertel celebrates the summer finale on the last weekend of August with all sorts of colorful stands, musically varied stages and international delicacies. The small festival takes place in a more familiar and non-commercial climate compared to BRN. Free entry!
Filmnächte am Elbufer
The movie nights on the banks of the river Elbe are a major summer highlight in Dresden. Every year a lot of visitors enjoy a varied selection of films and concerts on the Königsufer in a fantastic backdrop opposite to the historic old town. Tickets depends on movie or concert.
Click here if you want to:
---
Photo gallery
---
Want to have your own Erasmus blog?
If you are experiencing living abroad, you're an avid traveller or want to promote the city where you live... create your own blog and share your adventures!
I want to create my Erasmus blog! →