Tips for your Vegan Erasmus Trip: The Definitive Guide 2021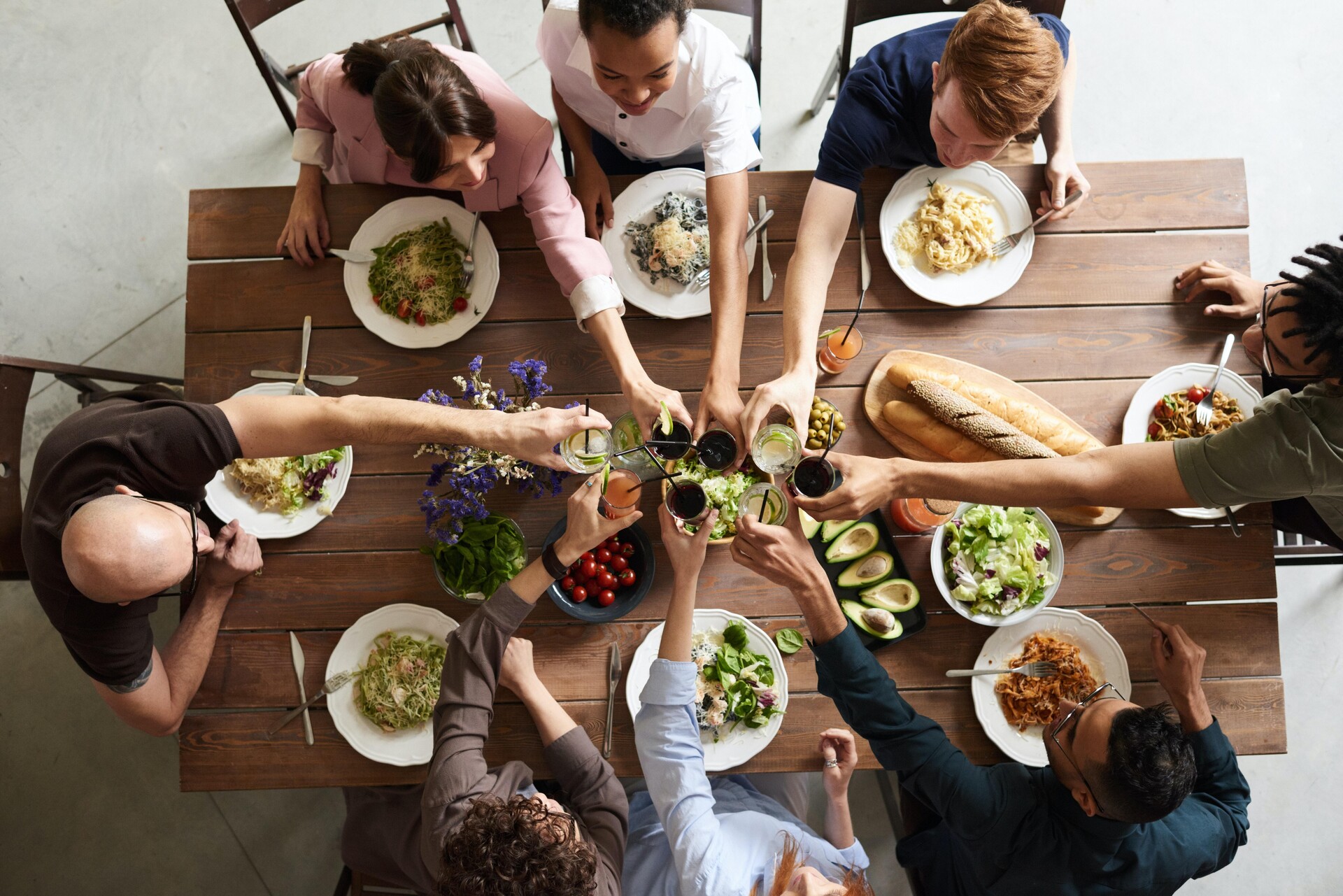 After completing all of the paperwork before one of the most important adventures of your life, you already have your Erasmus trip organised! We are so happy that you have decided to study abroad, you won't regret it! If you also live an animal cruelty free life, you will have started to look for tips on how to do your Erasmus trip, vegan style. It's possible that you have many concerns, one of which being that you are worried about what you're going to eat, especially if it wasn't too long ago that you decided to stop eating animals and become vegan. First of all, congratulations for making such an important decision for yourself, for the animals and for the planet!
Whether you have been vegan for years, or you've made the choice recently, don't let yourself get overwhelmed! In this post, we have written a guide full of the best advice to ensure that you have a great experience as a vegan and you don't end up just eating lettuce and chips the whole time (not to mention beer). Take notes! If on the other hand you are going on Erasmus or to study abroad but you don't know what a vegan is or what their diet consists of, keep reading. I'm sure that these tips will be of interest to you too!
What is a vegan?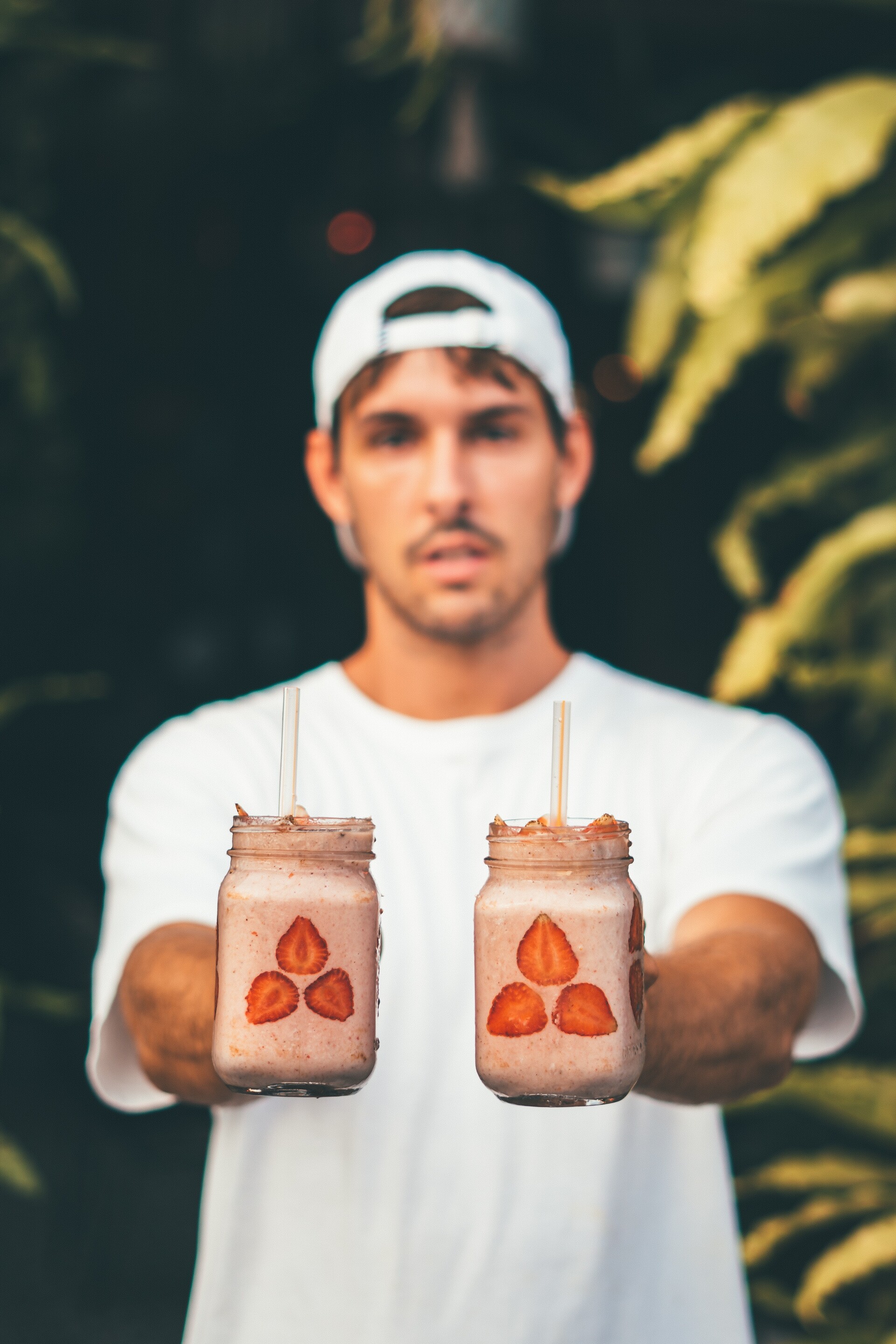 Before fully going into depth about Erasmus and studying abroad, there's a few concepts we want to clear up. If you're already vegan, you will already know all of this! If you're curious about the subject and you don't know what a vegan is, nor what vegan even means, we'll make it a little bit clearer for you!
The difference between vegan and vegetarian
Even though veganism is a movement that is gradually becoming more and more heard of, there are still people who confuse the terms vegan and vegetarian. A vegetarian is a person who doesn't eat the meat of animals, but does eat animal products such as eggs, dairy and honey for example. As well as labelling themselves as "vegetarian", they are also sometimes known as "lacto-ovo vegetarian".
So, what is a vegan? Well, it's nothing less than a person who has simply made the decision to cut all animal products out of their diet in order to avoid abuse and exploitation suffered by animals, in every way possible. Veganism goes far beyond just being a diet, although you'll find out more as you read on, just bear in mind that this lifestyle is not just good for you, but it's also good for the planet and the animals that live on it. It's a win win!
How to be Vegan and not die trying during Erasmus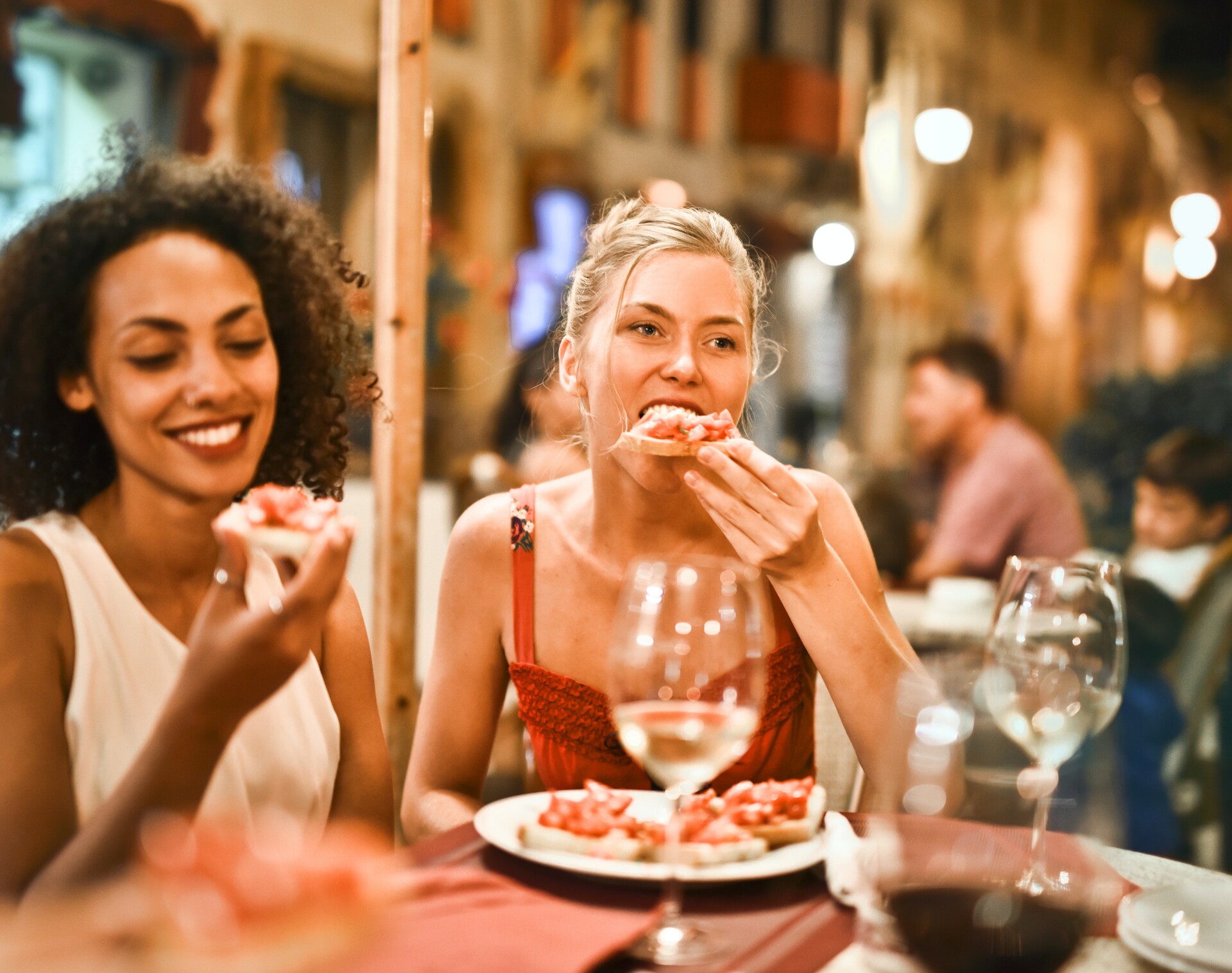 Nowadays, being vegan is a lot easier than it was years ago, decades ago even! Back then, many vegetarian and vegan students who went abroad found it very difficult to adapt their diet and lifestyle to that of the country they had moved to, especially if we take into account the language. Fortunately though, this has been changing really quickly and today we can find practically everything we need almost anywhere, from food in general, to products that aren't animal based.
But let's take it step by step. What am I going to need, to live my Erasmus experience as a vegan? In our opinion, you're not going to need much more than a positive attitude along with the ability to adapt and have quality information at your fingertips. The first depends mostly on you, but we will take charge of the latter (although Google will also help you when you need it).
Here we have written a list of tips for being a vegan during Erasmus:
If you can, choose a vegan-friendly city (this is not essential though).

Take your nutritional needs into account (buy ingredients that fit into your budget but are nutritious at the same time, eat out at vegan restaurants or places that have vegan options, and don't forget to take vitamin B12!).

Outside of your diet, rely on information from official sources, local Facebook groups on veganism and other websites so that you can find and consume products that do not contain animal based ingredients and that are also cruelty-free.

Surround yourself with other vegans, vegetarians and open-minded people. The support of other people and having a social life are two very important aspects of your Erasmus trip!
Which vegan-friendly city should I choose? The best cities to live in as a vegan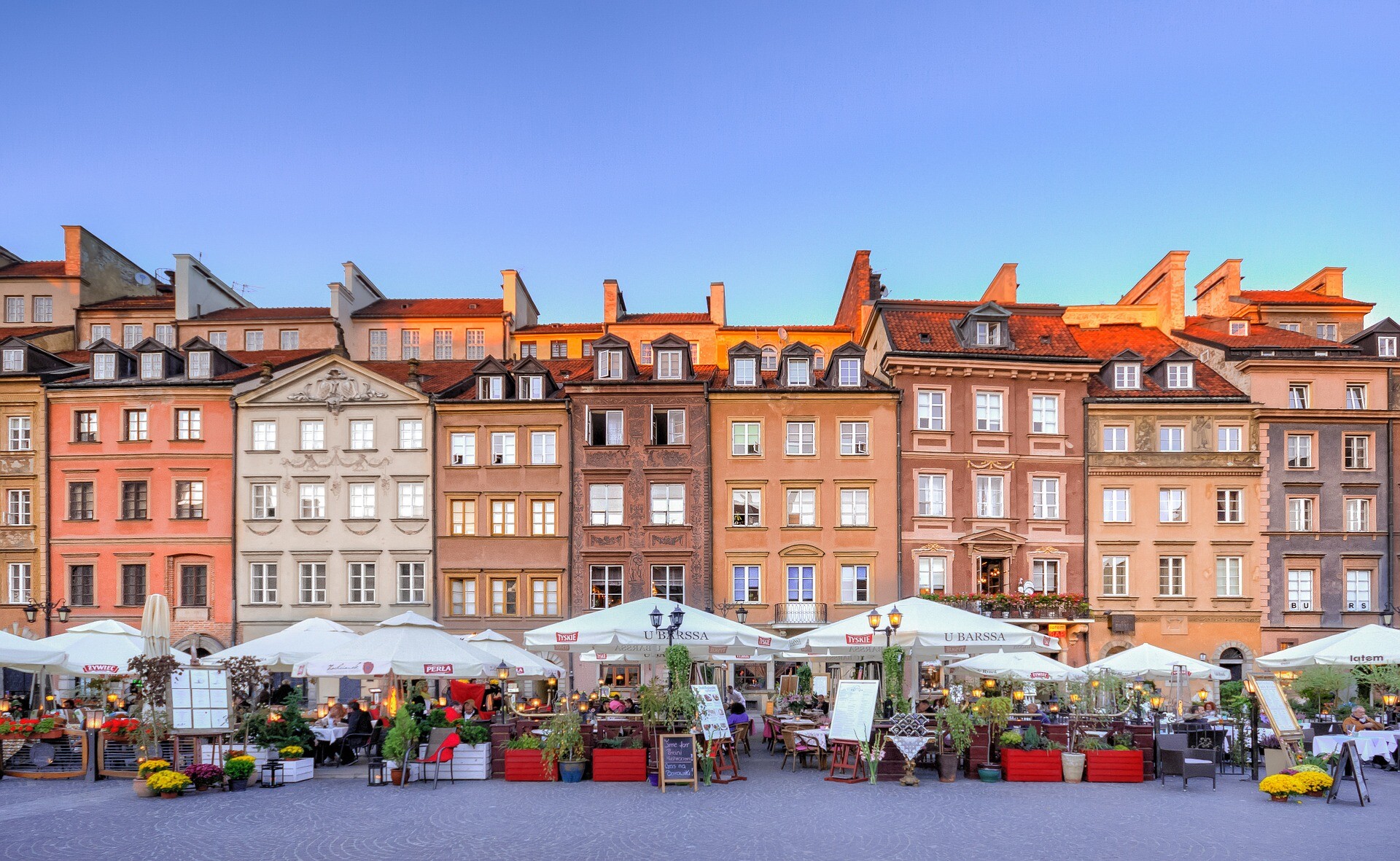 Warsaw (Poland) had 50 vegan restaurants already back in 2019
We know that it is not always possible to choose your next Erasmus destination from anywhere on the map because, depending on your home university, you will have a set group of destination universities available from which you will put some places in order of preference on your application. Obviously, it won't be the same if you go to a big city in northern Europe or to a smaller city in the depths of the Balkan Peninsula, but nothing is impossible!
If you are lucky enough to be able to choose, our recommendation is that within your options, choose a city that is as vegan-friendly as possible, since it will make your life much easier during your Erasmus. If on the other hand, you can't choose a city of this type, or you have already chosen your Erasmus destination, don't worry! As we have already said, things are continuously changing, so you only have to take a few more things into account.
For the time being, we have a list for you here of the most vegan-friendly cities to do your Erasmus in:
London

Berlin

Warsaw

Prague

Madrid
However, the vegan lifestyle is also becoming more popular in other European cities like Barcelona, Budapest, Amsterdam, Lisbon and Milan. This list is based on information gathered by HappyCow, (an online support service for vegans and vegetarians) which ranked the best cities in terms of vegan options but this doesn't mean that there are a lot less options in other cities, not at all. There are a lot of places where, despite not appearing on this list, we assure you that you would have an amazing Erasmus. Do some research by yourself, about the city that has caught your eye and I'm positive that you will find alternative options.
In the meantime, take at look at this post Florence: A renaissance of veganism so that you go on your Erasmus with all the information you need.
Eating vegan during Erasmus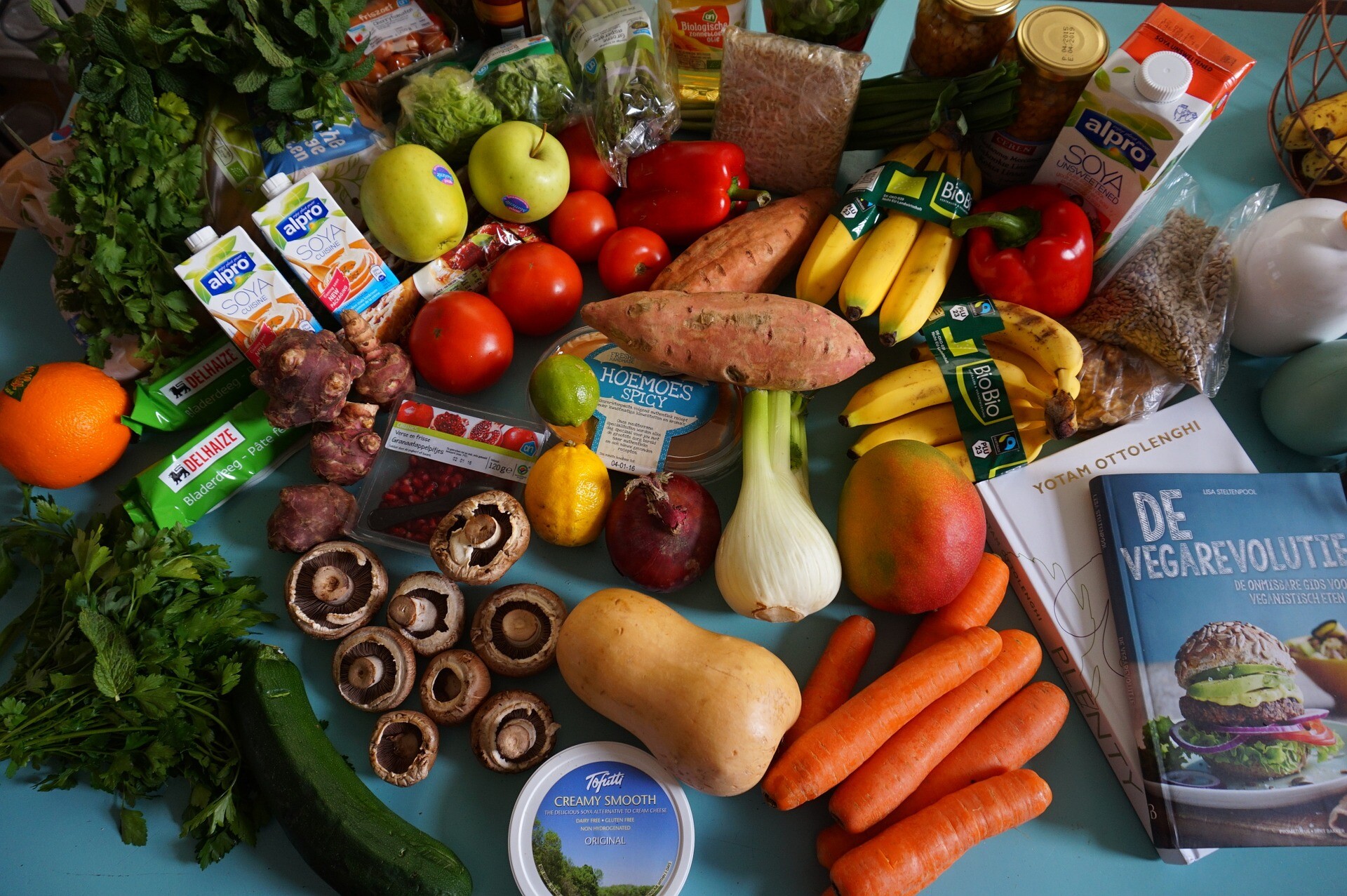 The way that you eat on Erasmus will depend on multiple factors: from the city that you're going to, to the place in which you're going to life for those few months. Because of this, we're going to look at the different options available to you for eating vegan and living your best life during Erasmus without needing to worry too much.
Weekly diet plan for vegan students: what to eat during Erasmus?
If you are staying in a shared apartment or in a residence with a kitchen, one of our recommendations is that you cook with your own ingredients. This is often one of the cheapest options too (we know the grant you get isn't overly generous and you need to save!) and it can save us from other problems later on. It doesn't matter if you don't know how to cook very well, nobody is born knowing! There are thousands of easy recipes available to you, for which you need very few ingredients, so take the opportunity to bring out your inner chef and prepare easy vegan dishes to make yourself a weekly menu, like the ones we leave you in this post about Andalusian gastronomy and it's vegan versions. You will surely be going for an international meal with your new Erasmus friends!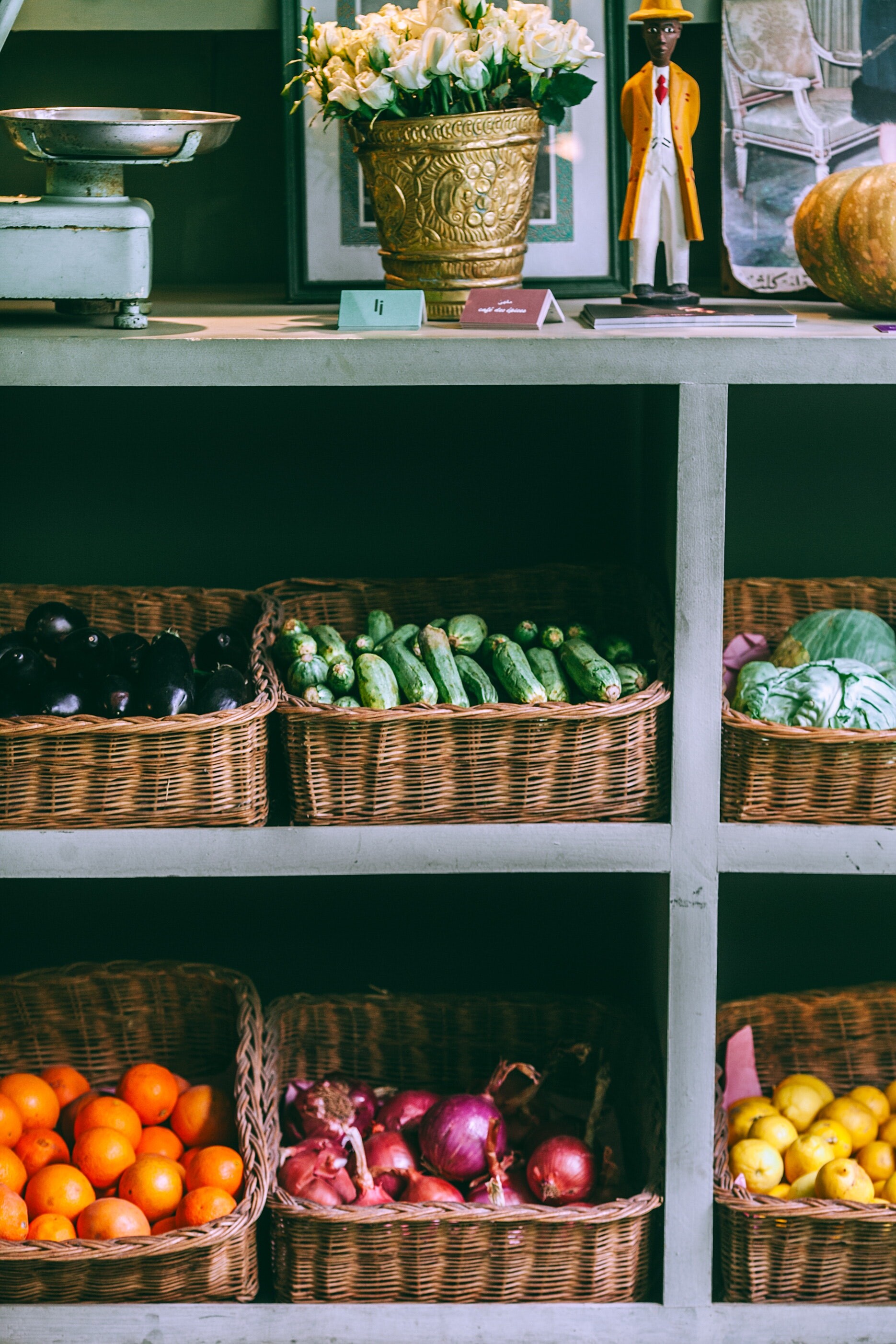 When buying basic ingredients such as fruit and vegetables, go to the weekly markets if you're able to with your language abilities (if not, you already have an excuse to learn the basics!). Not only will you save a lot but you will also get fresher, in-season products. If not, you always have the option to go to the supermarket the best fits into your budget.
If your destination has international supermarket chains such as Carrefour or Lidl, there will be a larger variety of vegan products for you. Carrefour has an international products section as well as an organic section where you will find a variety of vegan products, but keep in mind that it can be more expensive. When it comes to Lidl, it is a lot more financially beneficial to shop there and they are currently increasing the amount of vegan options that they have available. In both places, you can find vegan cheese, vegan ice-cream, vegan chocolate and other vegetable alternatives to meat, but watch out! This doesn't have to be the basis of your diet, as if not your health, then your wallet will start to suffer. There are a few unofficial Instagram accounts that give out information about vegan products in these supermarkets, depending on the country that you live in, such as for example this one of Lidl in Spain.
If you're not really a chef or you don't have a kitchen available to you, there are other options. Many universities already have a weekly vegan menu on offer in some of their canteens, or some vegan options on their menu at least. If this isn't the case at your university, have a look around the area to see if there are any vegan or vegetarian restaurants nearby that offer discounts when you show your student card. You're sure to save a bit of money!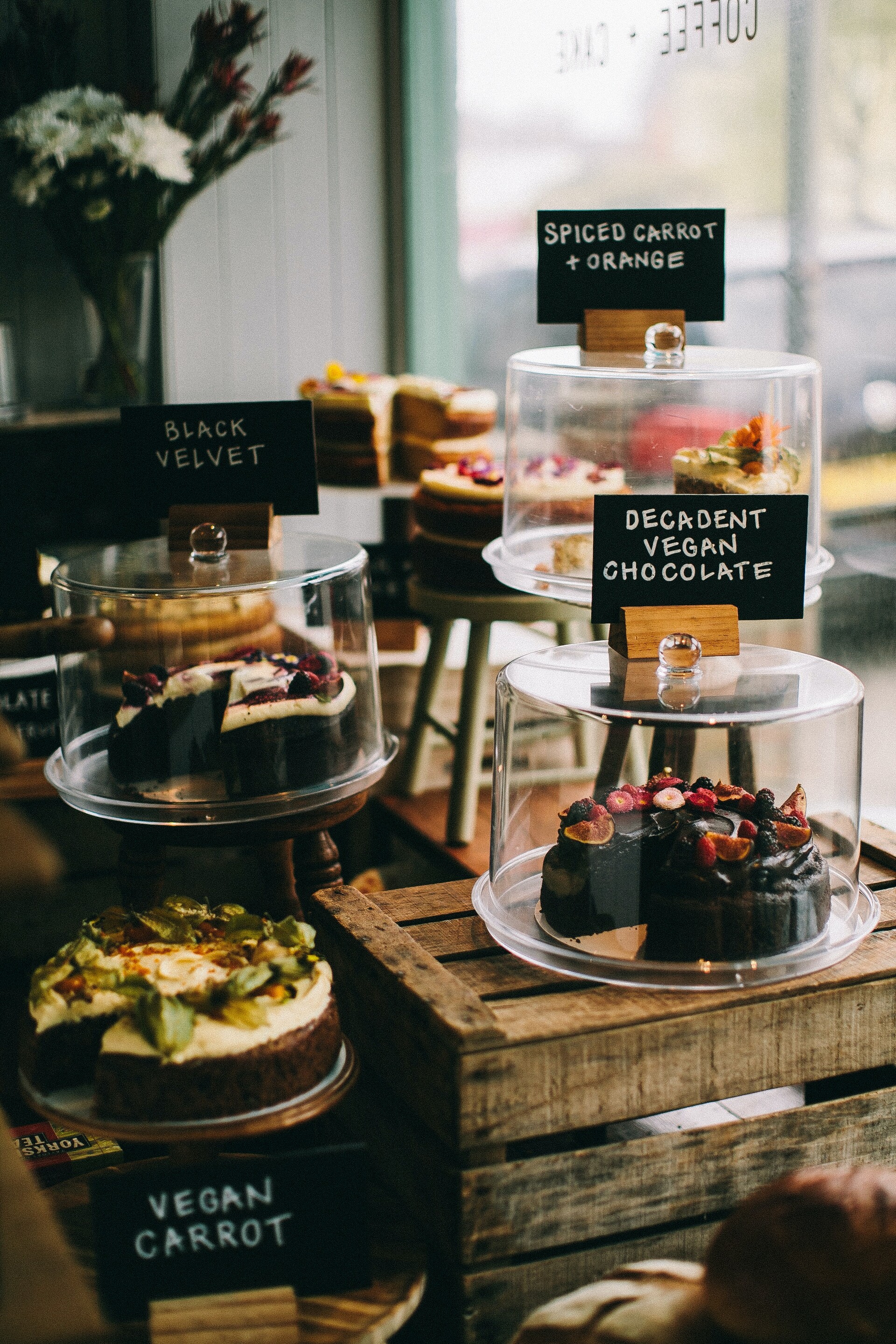 Another point, is that you can't start the day without a good vegan breakfast. Whether you prefer sweet or savoury, you are sure to find both plant-based milk (soya, oat, almond, rice... ) and coffee, tea and other ingredients to make yourself a 10/10 breakfast. If you prefer to eat outside, more and more cafes offer vegan options: plant-based milks, vegan pastries and cakes, as well as other savoury options.
Vegan restaurants and restaurants with vegan options: where to eat outdoors
Although your Erasmus destination is important, today we can find vegan options in many restaurants, and there are loads more purely vegan restaurants available too. If you're still asking yourself what is a vegan restaurant, as the name suggests, it's an establishment that offers food and drinks that are free from all animal products.
Maybe eating out isn't the cheapest option if you're a student, but both cultural immersion and having a social life are important aspects that will lead to you having the full Erasmus experience. To do so, we recommend that you download the HappyCow app, as it's really easy to use and you can see all of the vegan and vegetarian restaurants that are near to you at that time Believe us, this app will save your life on more occasions than one!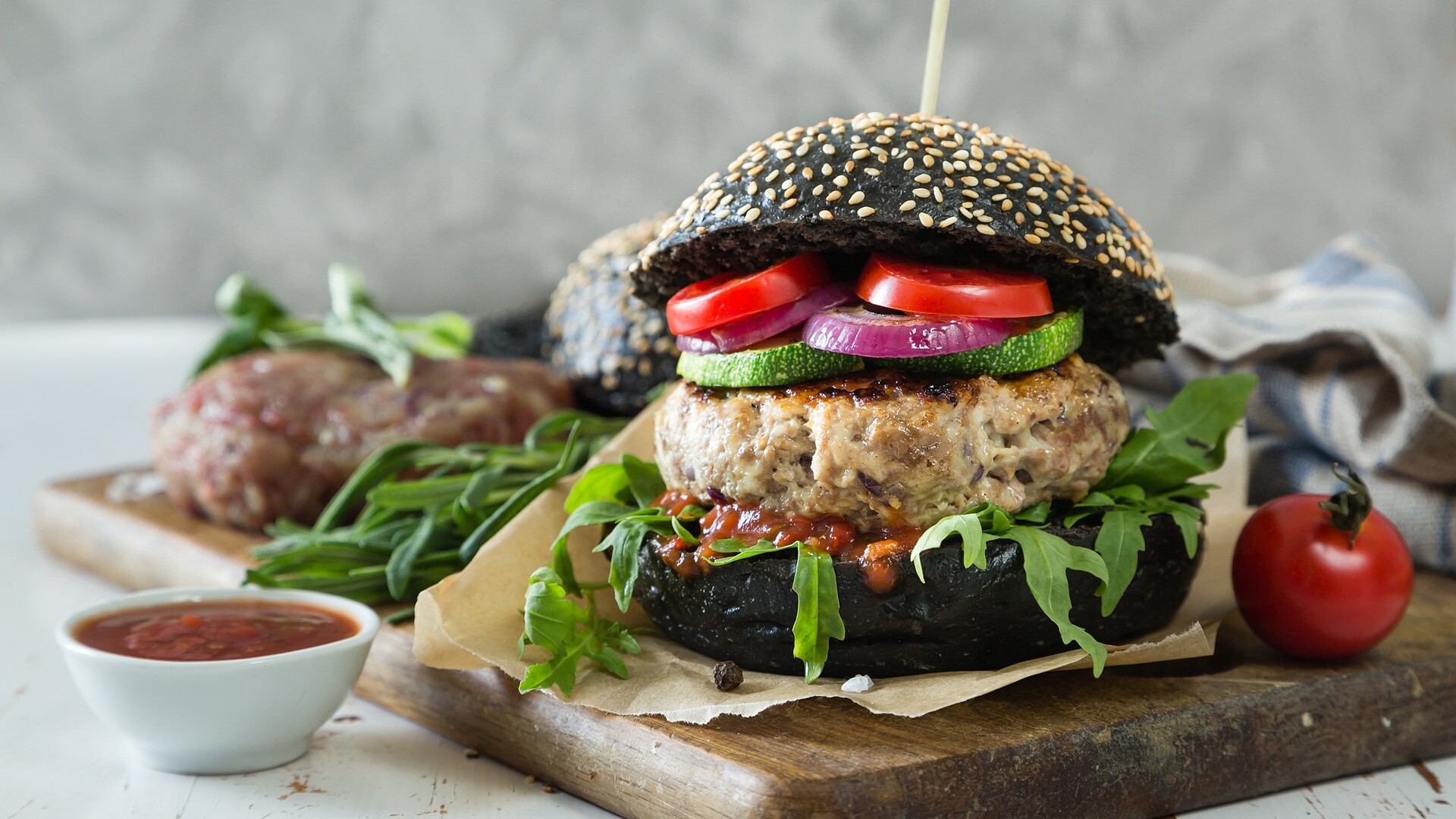 If you have to go to a restaurant that isn't on the app and doesn't seem to have vegan options on the menu, just ask them! The restaurant staff will fill you in on whether or not there are vegan dished on the menu, or maybe they could even recreate one of their dishes to make it suitable to vegans. If you have any doubts, always ask if the dish in question has animal-based ingredients (meat, eggs, milk, etc. ).
One step at a time, you will get to know the city more and you will know thousands of places to go to (and where not to go to), so stick to what you know and encourage your friendship group to try new things. In bigger cities, you will find it easier, as Leonoor shows us in her post A vegan's guide to Madrid.
Shopping and other necessities: veganism is more than just a diet
As we said before, there is much more to being a vegan than just the food, be-cause veganism rejects any type of animal exploitation. This means changing consumer habits and looking for alternatives to products that contain ingredients from animals, in our clothing and materials (leather, fur, wool, silk, feathers... ), in the < strong>cosmetics that we use (animal testing and ingredients such as beeswax, carmine, collagen... ), and in the leisure and entertainment that we choose to go to (zoos, aquariums, shows and tourist attractions with animals).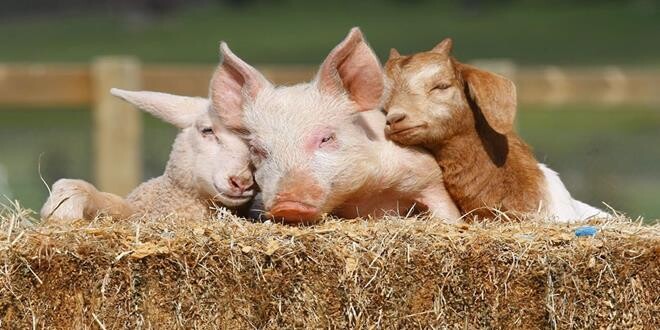 If you want more information and advice about what to do to both live and consume in a way that respects all animals, you can consult the FAADA webpage (Foundation for advice and action in defence of animals).
Once you know the theory behind it all, the practical aspect can be a little more complex, but it isn't impossible if you follow the advice that we have here for you. One of the things that can make your life easier is the vegan stamp, which can be found on many food, cosmetic and hygiene products. The most well-known is the V-Label, but there is also the Vegan stamp of The Vegan Society. Remember though, not all vegan products have the stamp in them.
When it comes to cosmetics, hygiene and body care, there is a Spanish reference website called El Jardín de Asami, where you can find information about testing on animals, lists of vegan cosmetic products (vegan makeup), hygiene (vegan shampoo, soaps... ) and home cleaning (detergents and cleaning products), as well as other current articles. Many of the products that they have there, can be found in practically any European country, but you can also order them online.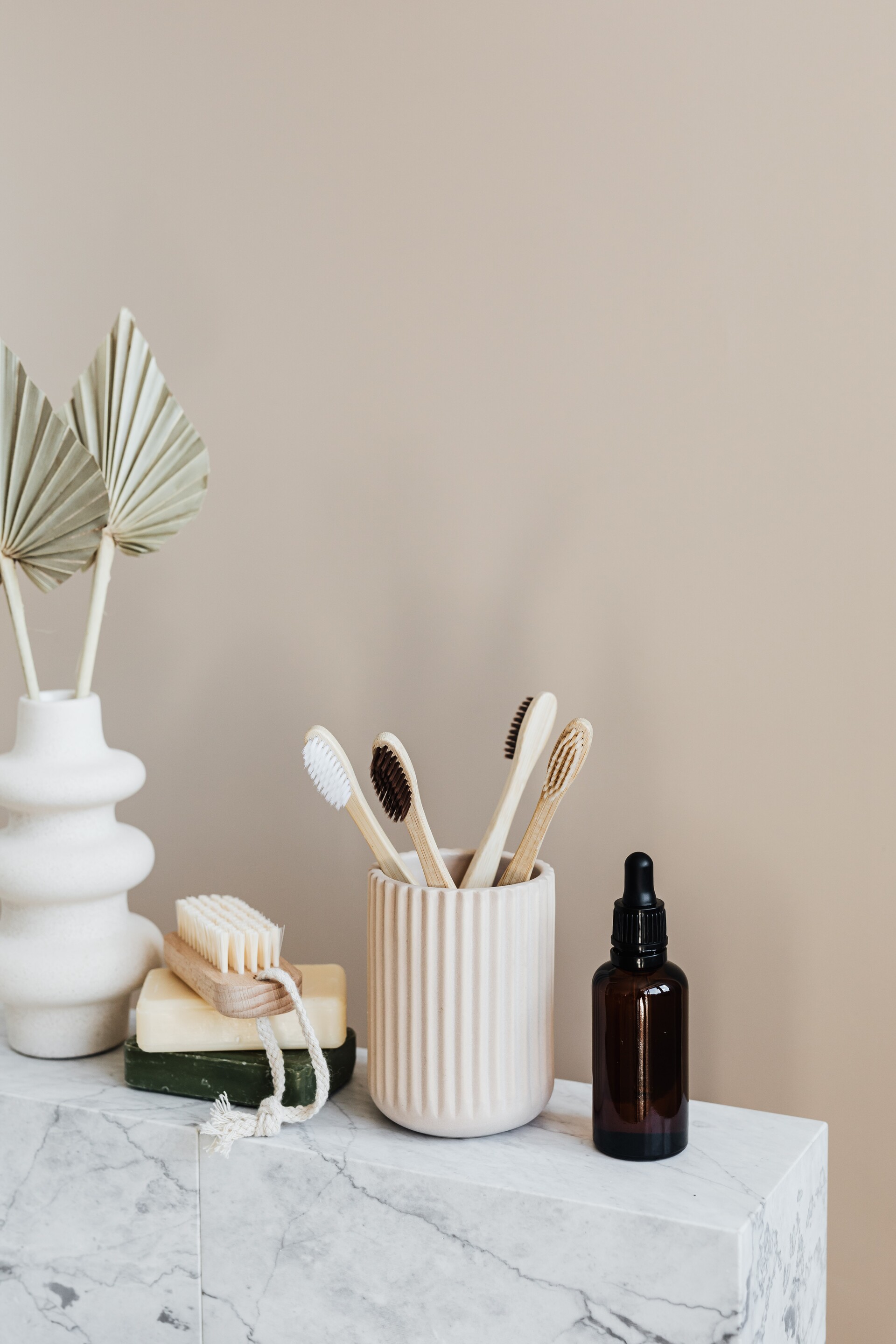 In terms of vegan fashion, there are already many businesses that offer clothing and footwear that are free from animal products, some of them use materials such as vegan leather for example, which is made using synthetic materials and pineapple or cactus fibres. Leaving the ethics of what materials are more sustainable and knowing who sews our clothes to one side for now (if not, this post would be eternal), we recommend that you always look at the materials on the label of every clothing item that you decide to buy.
When it comes to footwear, that can be even trickier still, as although there are small drawings that show you whether or not the materials are synthetic, they usually use animal based glues to stick all of the components of the shoe together. In this case, you can opt for products that are labelled as vegan (some brands already have a filter for vegan products on their websites, so you can see what is vegan and what is not), but if you want to be completely sure that they are 100% vegan, we recommend that you buy from vegan fashion and footwear companies, and it's even better if they manufacture their items of clothing locally and sustainably. To find a few shops of this type, take a look at this Instagram account which belongs to MarcasDPM which was created in the middle of quarantine to promote responsable brands and consequently, promote local and sustainable consumption. A lot of them are Spanish, but you can also find some that are international.
Always try to find reliable sources where possible, however there are other sources of information that you could turn to, to make life a little easier for yourself. One option would be to look at local vegetarian and vegan Facebook groups and Telegram groups. It's likely that the city you choose to go to will have its own group of this type, so ask to join it without a doubt! You will discover new vegan products, you'll be able to ask for more information about any questions that you may have concerning certain products, and you'll also be able to take part in any events or get togethers that they have. It is always a good thing to surround yourself with people who have the same values as you do and who can give you a hand during your Erasmus trip!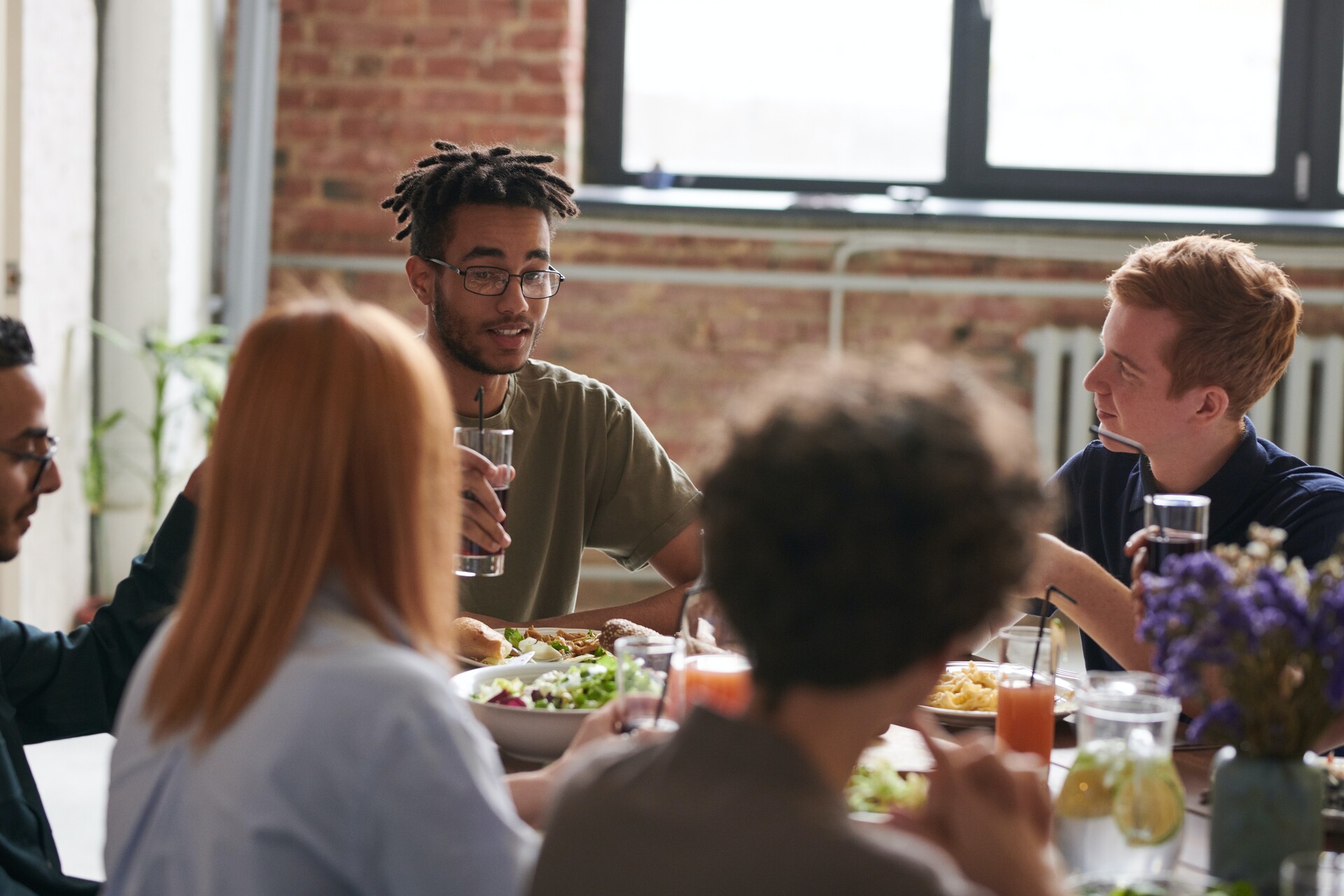 To round off this article with the most important thing of all, remember: the perfect vegan doesn't exist! We know that all of this information could seem overwhelming, but keep in mind the reason that you chose to make such a big change in your life, and it will make it all a lot easier. Also remember the fact that veganism's main aim is trying not to play any part in animal exploitation, but if during the process you make a mistake or your student budget is not enough to follow any of these tips, you are no less of a vegan because of it. Focus on making the most out of this stage of your life and everything will turn out smooth sailing.
We hope that this guide helps you during your year abroad and that you have an unforgettable experience. Enjoy your Erasmus as a vegan!
Are you looking for a place to stay throughout your Erasmus time abroad? If so, you've come to the right place!
Here at Erasmusu, we can help you sort out all of the preparation so that your vegan Erasmus trip will be a little less chaotic. We are experts in student housing, so here, you will find a huge range of accommodation options, whether it be a room in a shared apartment, a studios, or university accommodation. Our agents are here to help you throughout the whole experience so that you don't have to worry about a thing. Take a look, and reserve your accommodation now!
For more advice, don't forget to follow us on Facebook, Twitter and Instagram!
---
Photo gallery
---
---
Content available in other languages
Want to have your own Erasmus blog?
If you are experiencing living abroad, you're an avid traveller or want to promote the city where you live... create your own blog and share your adventures!
I want to create my Erasmus blog! →