Scaloppine with lemon (thick sauce)
With a few ingredients, you can make this simple dish, great to eat by itself or with some sides. As the name itself says, the sauce made with lemon juice is light and very tasty.
As many other recipes, this one also has variations. There are people who prefer to use a certain type of meat, those who prefer the sauce to be thick and those who don't... my father makes a thick sauce which I absolutely love. I therefore suggest this version, it's very different from the original recipe. Try it, I'm curious to know whether you like it as much as I do!
Generally, this dish can be made with veal, chicken or turkey cutlets and a few other ingredients that I'm going to list below.
Ingredients
12 cutlets of chicken/turkey/veal topside/round
a spoonful of butter
2 lemons
salt and pepper
flour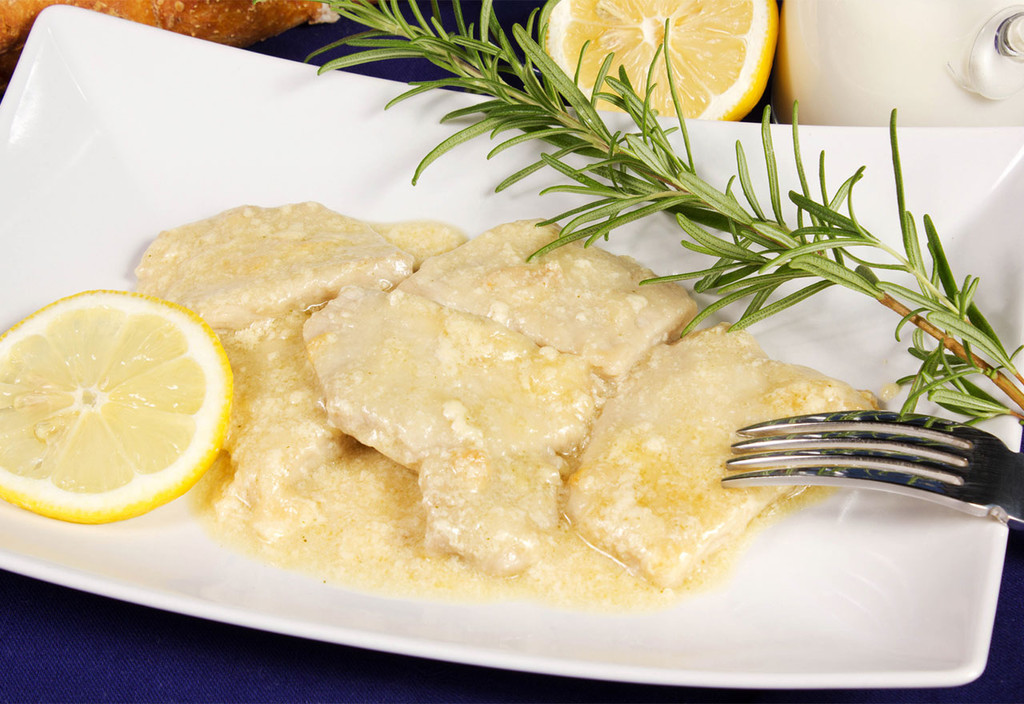 Step by step
Pound the cutlets gently to make them thinner. Put flour, salt and pepper in a container. Mix well and coat both sides with flour. Melt the butter in a non-stick pan. Then, put the cutlets in and cook both sides on a low flame until golden.
Once golden, pour the juice of one lemon and wait until it is absorbed. Make sure you turn over the cutlets every now and then, so that they can absorb all the flavours well.
Prepare the sauce, which is thicker than in other recipes. In a container, pour a glass of water, 1/2 spoonful of flour and the remaining lemon juice. Mix well until all the flour has melted. To make sure there are no clumps, take a sieve and filter the mix while pouring it on the cutlets.
Keep cooking on low heat for a couple of minutes. Adjust salt and pepper to your taste. If the sauce is too thick, you can add water and adjust the flavour.
Give it a last stir and turn off the hob. You can add a handful of ground parsley if you like.
Eat them while hot and enjoy!
Suggestions and interesting things
Most recipes I've seen did not include making a creamy sauce. Instead, the sauce is made up of lemon and butter/olive oil. If you want to have a similar outcome, you can simply avoid making the sauce with flour and add a glass of white wine to the lemon juice. Let it absorb until it's almost completely dry.
If, on the other hand, you want to make the sauce but you don't want to use the flour, you can exchange that for the cornflour! The sauce will be equally great and just a tiny bit different.
If you use the thick sauce, I strongly recommend pairing it with mashed potatoes. Mashes potatoes with this sauce are simply divine! Try it, you won't be disappointed!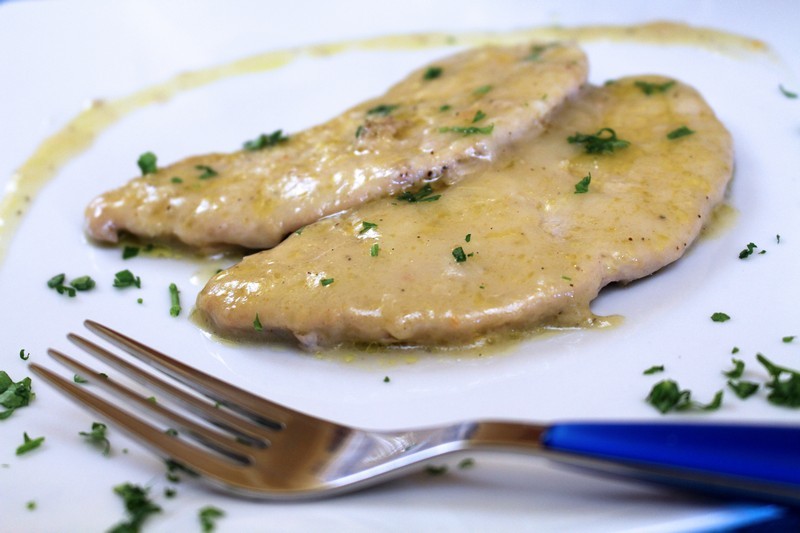 If you'd like a variation and you want to make this dish tastier, try cooking it with fresh herbs, such as sage or rosemary. The results will be even lighter and more seasoned.
All that's left to do is to try it!
---
Photo gallery
---
---
Content available in other languages
Want to have your own Erasmus blog?
If you are experiencing living abroad, you're an avid traveller or want to promote the city where you live... create your own blog and share your adventures!
I want to create my Erasmus blog! →