Lisbon Erasmus Story
Architecture and landscape

8 / 10 points

Entertainment

10 / 10 points

Culture and customs

8 / 10 points

Transport

8 / 10 points

Gastronomy

8 / 10 points

Prices

8 / 10 points

Party

10 / 10 points

Weather

8 / 10 points
---
Experience written by an Italian girl on Erasmus in 2009/2010
In September 2009 – on the 10th, to be exact – I left for my chosen destination: Lisbon, without having a residence to go to, because the contacts found online want you to verify your place there and then and I didn't know the city or the opinions of ex-Erasmus students, but don't decide if you haven't seen the place… in truth, we were somewhat uncertain as to whether or not I'd go, because my mother, after a check on the 7th of September, was diagnosed with breast cancer, but after a very quick family meeting, I went anyway.
For the first two weeks, I found a "caravela" room and board in the new, central Marques de Pombal area, well-connected, and I got in touch with the really friendly and efficient Erasmus Office in Lisbon, and I visited the address I found online. Nothing to my liking, not because it is difficult, but because Lisbon is not an easy city, because in the central areas the houses are old and often, actually very often, they aren't renovated, and the Erasmus speculation is going great. Finally, an Italian girl that had arrived in July to look for a house, tipped me off: an apartment, in the same building that she rented in, a loft apartment that was owned by the same person as hers was, that had just finished being fixed. Fantastic! I liked the quality, the price was okay, Santos Velho area. Taken!
Getting to the catholic university was easy because there was a good transport network. It was still very hot and so, after having met some Erasmus in a party organised by us, we went to the beach. Sea beaches, near to the city and with ties to the history of Italia Cascais-Estoril.
October: courses started. It would prove useless to lie that the beginning was difficult because of the language, for me it was difficult because I'd gone to Spanish school, so my brain was almost refusing the Portuguese, ah! Ha! The university head-office is new on the outside, but it contrasts on the inside because the '30s furniture is incredibly well looked after! I soon realised that the ancient, the relatively old and the new coexist in Lisbon, in a particular equilibrium that exists and functions in an atmosphere, I would even say continuum, of the past. The convergence of lifestyles and traditions seems to have merged against the current globalisation that flows here as in all of Europe.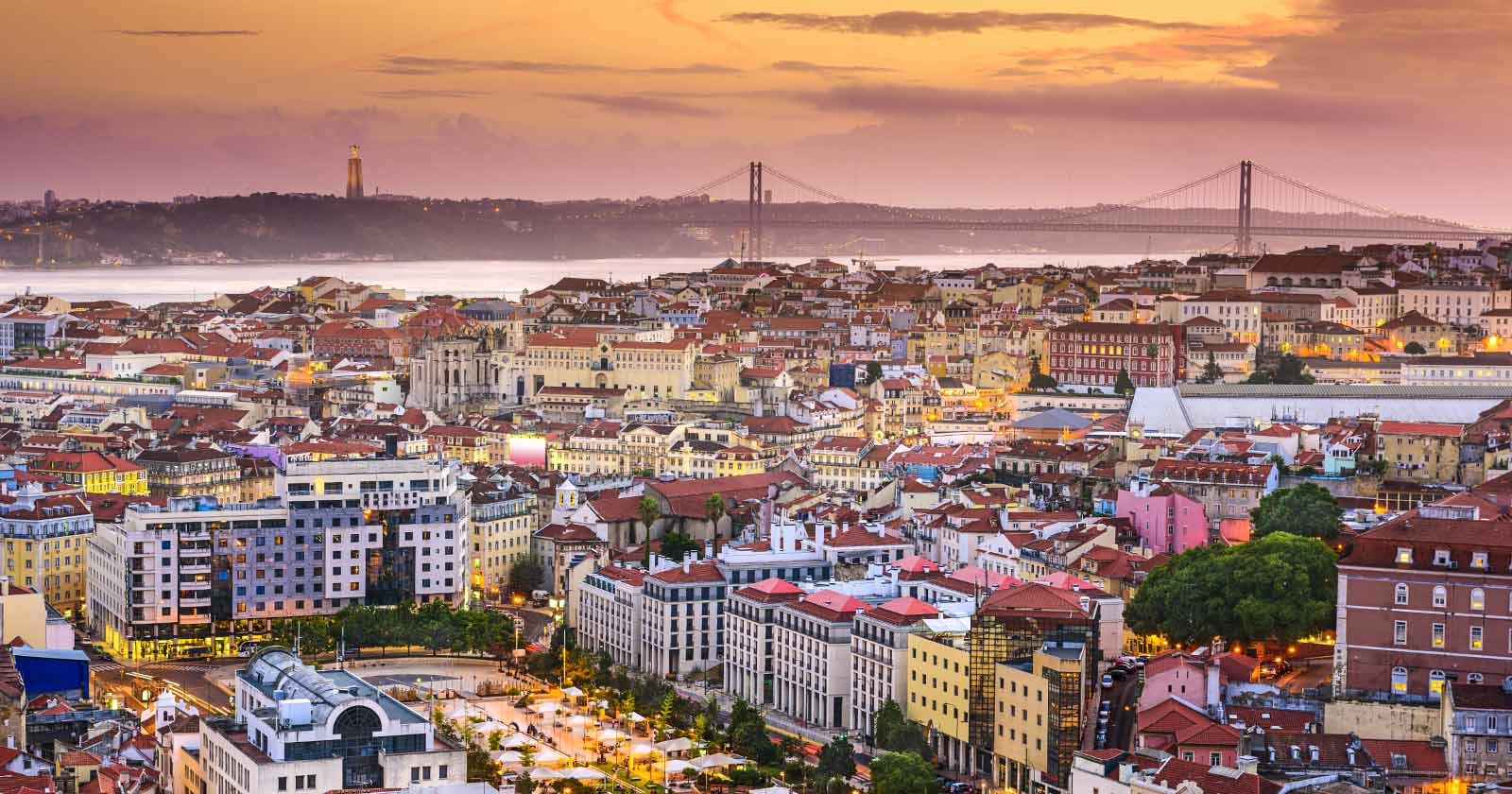 I say in a fusion of equilibrium also for various social classes. In Portugal, there are around 156 ethnicities, a small America in this respect.
December soon arrived, I still hadn't put on a thick jacket, and I was ready for my first exams in Portuguese. Sometimes, some professors allow you to use English, but they aren't a lot.
Christmas holidays: I returned home with a good low-cost, and ready to be pampered by my family. My mum was coming to the end of her beast cancer radiotherapy. The atmosphere in the house was the same as always during Christmas, the only thing different was that I hadn't participated in the decorating of the tree or the nativity scene, which had been done by my parents, sister and nan.
I returned on the 5th of January because the university restarted on the 7th and there were more exams. During the Christmas holidays, I had given my loft apartment in Lisbon to the parents of Eva, a Polish Erasmus from Warsaw who I had become friends with, and, on my return, I found the money for a week's expenses in the pantry, as a thank you for the hospitality. Perfect! I could put those euros aside for a trip to Obidos, organised by Erasmus Lisboa. I omitted a particularity, that, purely by chance, I had the Erasmus Lisboa head-office under my house, so I had established a friendly rapport with Rita, the manager with whom I collaborated with for financial compensation in exchange for the role of barman during some parties. I was therefore able to invite my mum to dinner when she came to see me, to a "tasca": a small, typical restaurant in Portugal, where I made her try not the fish, which is cheap and tasty, but the picana, a raw meat, cooked on a hot slate stone, and a Portuguese soup.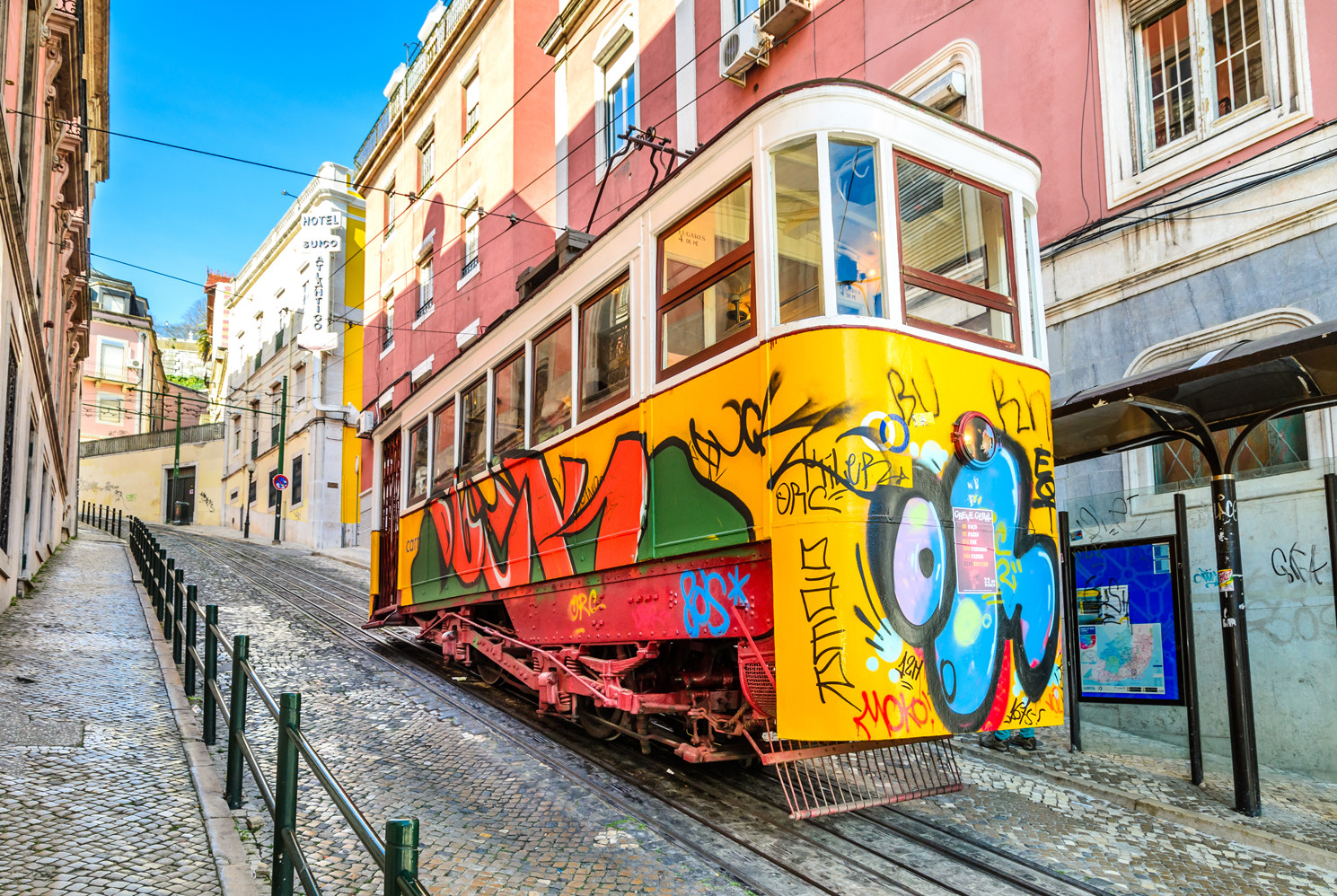 I began to study again: a miracle that Portuguese is not too arduous. Percebo quasi tudo (I could recognise almost everything). And I had also seen that my mother was recovering when I saw her again! It rained, they told me that from February to March it does not always rain like this, and so we often took turns to meet in different Erasmus houses… and here… I met a Portuguese boy… who struck me. I had promised myself that I wouldn't fancy any boy, but this was a likeable surfer like many here. You should know that here, surfing is like a game of football between friends for us, with the only difference being that they practice in cold water almost throughout the year, waves permitting. We started frequently going there, and I could practice my Portuguese with him and I had the opportunity to get to know Portuguese family life. It was clear to both of us that this was only a friendship, because our lifestyles were different.
Meanwhile, my Turkish friend Ali wanted to go back home because he couldn't take it anymore. He studied directing etc. Whilst talking with him, I realised that he hadn't successfully integrated, and that everybody takes different amounts of time before feeling at ease. I convinced him to try a little more; I succeeded. He stayed and asked for a further study grant, fantastic! And even more so for us! I also adore him because, without his Turkish instrument – which he used to play "baixa" and "xantu" – and his smile, a pearl from the necklace of Erasmus would have been taken, before its time…
The rain ceased for the Easter holidays, and so everyone was following the famous expression: "natale con i tuoi pasqua con chi vuoi" (Christmas with family, Easter with whomever you like), so we made plans to go to the places we would most like to visit. Many were divided and some left in groups to the most varied locations: Madeira, Peniche, Algarve, Alentejo, Coimbra. And… personally, after having visited the splendid Alentejo, I accepted the invitation from the family of a Portuguese friend, and so I found myself at the Stations of the Cross in a small town near Coimbra and trying good Portuguese cuisine and the fantastic desserts that you will discover if you come here for your Erasmus.
We are in May, and we rebegan to study hard for exams, although we always found the time to go to the club at the weekend. After having eaten a Casimiro (Rossio), go to Lux, one of the most beautiful clubs, and after dinner at the Bairro Alto there is the Erasmus corner where everyone from all countries in the world meets, and you can choose, pint of beer in hand, who you want to talk to, or you can practice the language you like the most, you are spoilt for choice…
We are almost in June, and we began to think a little about how it may end, but we carry on… some friends from Rome came to visit me, and I gladly shared my apartment whilst I prepared for my exams. Ah! I forgot that they gave me a little female water turtle, according to an Erasmus veteran her name is Lince and she was the mascot of my Erasmus.
Everything was going well, and to console ourselves as we thought about our imminent departures, everyone started creating a post Erasmus plan. Myself in particular… first of all: forget the Portuguese flirting to restart in September to study in peace and to make my experience a gift to be given to others, to reflect on the importance that we have, our generation of European citizens for whom educational European communities have worked to create a base for Europeans in the world. Plans for the future? We are the students, whether we want it or not. And, from this point of view, we have to expand and collaborate in small, medium or large-scale works, whatever they are, fighting prejudice and opening up opportunities and with the right planning that is the next step because it is the most difficult and complex be it on a telematic or practical level. Ate logo... Erasmus ate ja lusitania. (See you soon… Erasmus until now Lusitania).
---
Photo gallery
---
---
Content available in other languages
Share your Erasmus Experience in Lisbon!
If you know Lisbon as native, traveler or as exchange student... share your opinion on Lisbon! Rate different characteristics and share your experience.
Add experience →