Lisbon - How to survive and have the time of your life
Architecture and landscape

10 / 10 points

Entertainment

10 / 10 points

Culture and customs

10 / 10 points

Transport

10 / 10 points

Gastronomy

10 / 10 points

Prices

8 / 10 points

Party

8 / 10 points

Weather

10 / 10 points
---
Lisbon, capital of Portugal, city of beautiful views, buildings, amazing weather and fantastic people. It's a place you need to visit and Erasmus is the best option to do this! Of course there are some cons, but not so much as pros. And here I would like to write about everything to make the choice easier for you. So let's begin!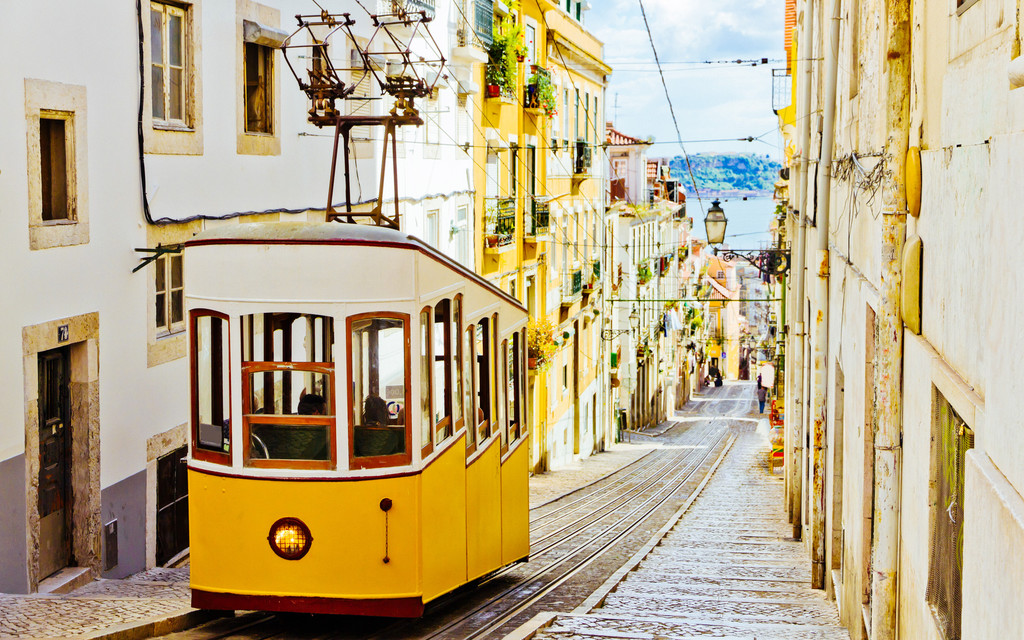 Before arriving
The first thing you should do before arriving is to find a place to live. You can choose between hostels and flats. But it is really difficult to find a flat while not being in Lisbon, so I recommend you to book a hostel for few days and then go look for a flat while being already in the city. This way you can see the flat, talk with the landlord and so on.
A cheap hostel for the first days can be:
Your flat search will obviously depend on your university's location, but also, you shouldn't be far from the center and Bairro Alto (a big area with bares and small clubs, "hop on hop" style, where most people have their first drinks in the night).
I live in Arroios, so most of the places I know are close to here. Saldanha, Picoas, Rato, São Sebastião, Baixa/Chiado, Restauradores, Avenida da Liberdade are also good areas to live in. If you're in Lisbon, you could buy a newspaper called Ocasio. It costs 2€ and it starts selling every Thursday. It has a lot of ads (for rooms and flats). Usually most places are taken before Monday.
Day 1
Probably you will fly by plane to the airport in Lisbon. In Portuguese, it is called Aeroporto de Lisboa, Aeroporto da Portela, or Aeroporto da Portela de Sacavém. The airport is the main International gateway to Portugal and a major European hub. It is located around 7 km from the city center and you have a few options to get there:
Special bus number 91, which costs 3, 50€, will take you to the nearest metro station. It goes to Cais Sodré (Green Line) and on its way it passes 8 other metro stations (Green and Yellow line). It stops just in front of the airport.
Normal buses for 1, 50€. Unfortunately, sometimes the drivers do not want to take people with luggage. Moreover, they do not stop close to the entrance of the airport.
A taxi, which will take you to your destination. You are starting with 2, 50€ plus 1, 60€ for your luggage. To get to the city center it costs around 10€, so this mean of transportation is better when you are travelling with a friend. If you choose this kind of transportation, here are some useful tips to avoid being ripped off and waiting for too long in the queue: turn back into the terminal building, go left up the stairs to departures and walk out where most people arrive.
Day 2 and 3
Go to your university to get some stuff prepared for you, such as welcome Packs - most universities have welcome packs delivered by the two Erasmus associations in the city (Erasmus Lisboa and ESN Lisboa). Inside, you get a sim card, a Lisbon guide, papers for transportation, city maps, etc.
Choose your Erasmus Association: Erasmus Lisboa or ESN lisboa. They both organise parties, trips and other gatherings quite often. If you have their card, you can get discounts in their events and some promotions.
And remember: you can have 50% discount in public transportation, boats included, if you're a student and under 23 (inclusive). Ask on the transportation.
Lisbon weather
Lisbon offers you a mild and temperate climate, with short winters and long hot summers with a maximum temperature of approximately 28°C. Generally, the typical summer season lasts about 6 months, from May to October. Three of the lasting months – November, March and April – are transitional. December, January and February are the coldest months, with an average temperature of these three months amounting 15º: 2°C during the day and 8-9°C at night.
This all means that you should come prepared for a very nice sunny time. But you need to remember to take with you an umbrella and some warm coats, if you are coming here for the winter semester. Also a hot pajama, because in most Portuguese flats you do not have any heating and the temperature inside is lower than outside!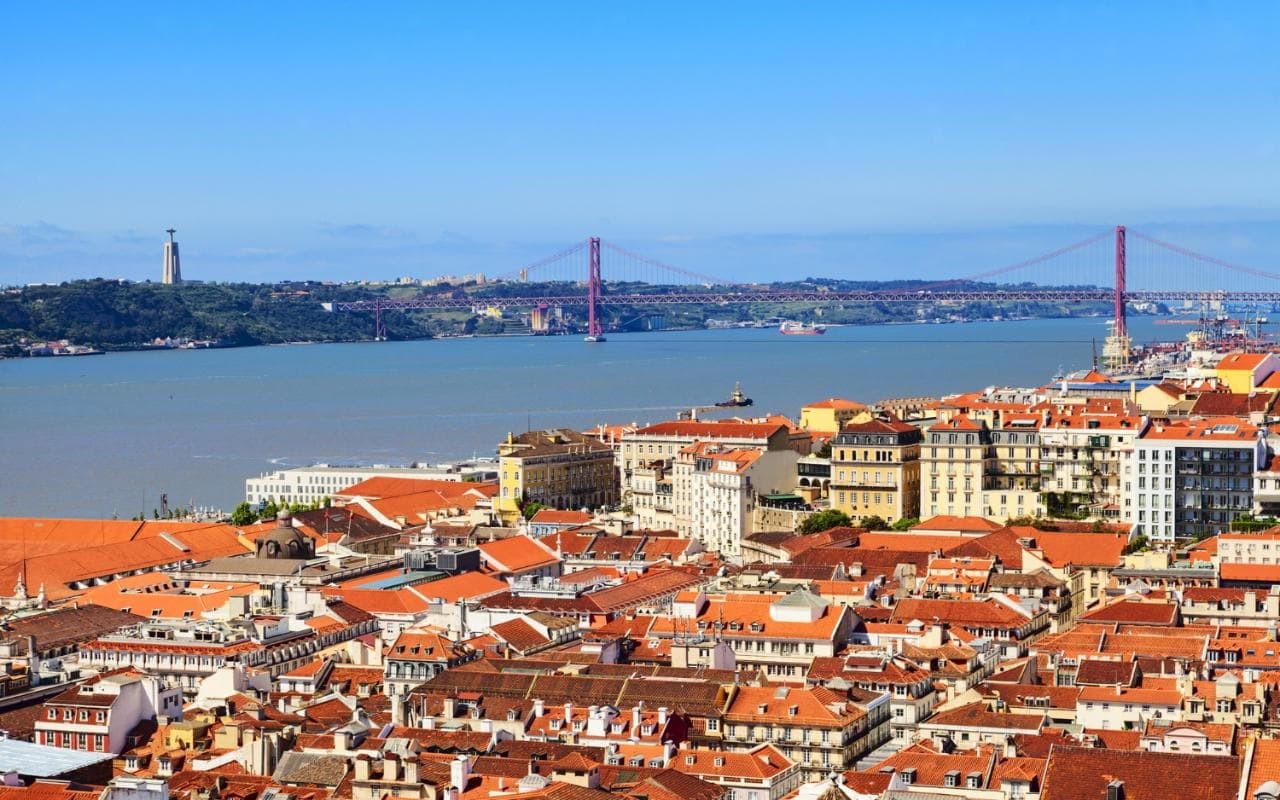 What to see
Belém Tower is to Lisbon what the Eiffel Tower is to Paris or the Big Ben to London. It is the city's most photographed landmark, which, along with the marvelous Jeronimos Monastery, should top your list of must-see monuments (You can take tram 15E from Cais Sodré, for 2. 50€ without any transportation card).
Visiting Alfama is like visiting the architecture, as well as visiting the sounds and the smells of old Lisbon. This is one of the most typical quarters of Lisbon.
It's also very easy to describe the Commerce Square in just one word: wow! This is one of the most majestic squares of Lisbon, maybe even in whole Europe, and was once the main maritime entrance to Lisbon.
Rossio is also one of the most beautiful squares in Lisbon. People pass here every day, rushing for work, and they hardly take the time to look around – Rossio is like a living book.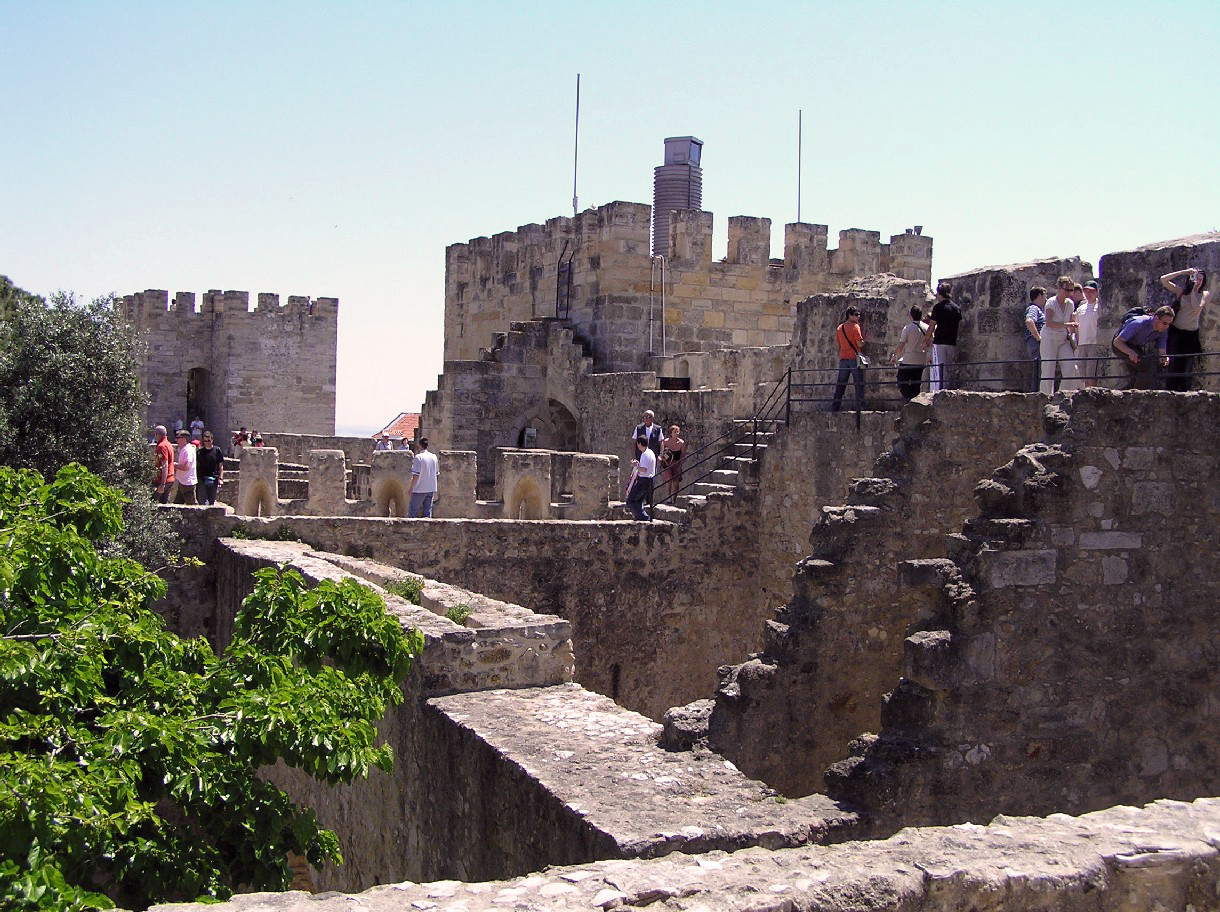 Saint George Castle is a magical place, a charming hilltop citadel with geese and ducks roaming around the castle's gardens. Once used as a fortress, today it is home to many local families and a place that certainly deserves a visit.
Costa da Caparica belongs to the Almada council, where magnificent sandy beaches stretch south for nearly 30 kilometers from Caparica to Cabo Espichel. It is the biggest and the most beautiful beach near Lisbon. Others you can visit are in Carcavelos and Cascais.
But Lisbon's biggest attraction is the city itself. Not too many cities have such an intriguing mix of the old and the new, or so many contrasting faces, making this a city for unhurried exploration and a place to get lost in, discovering its many distinctive sights and characteristic images.
Tip: most of Lisbon's museums and monuments, especially those in Belém, are closed on Mondays, so that's the best day to go up to the castle or to visit the Oceanarium, which are both open every day.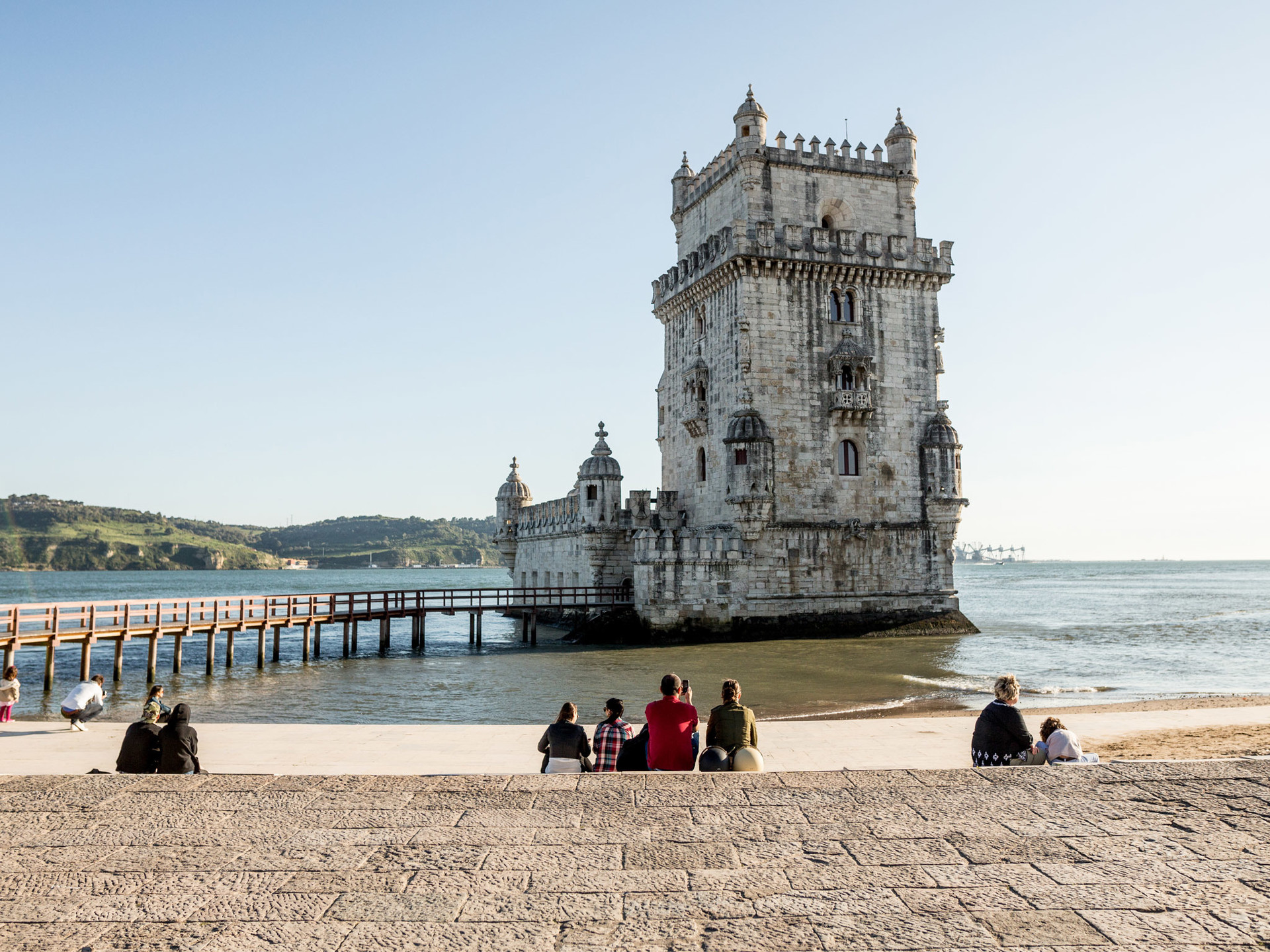 Where to eat
Food in good restaurants is quite expensive. For a dinner (only main dish, without soup and drink) you will pay at least 10-15€.
But there are some places where you can eat really good typical Portuguese food for good price (5-8€ with drink). I recommend:
Casa da India (Rua do Loreto 49)
Tasco da Sé (Rua Augusto Rosa 62)
Toma-Lá-dá-Cá (Travessa do Sequeiro 38)
There is also a really nice tradition in some places, that you pay for the entrance and then you can eat (5 courses to choose one) and drink (soft drinks, beer, sangria) as much as you can: Orange Ba.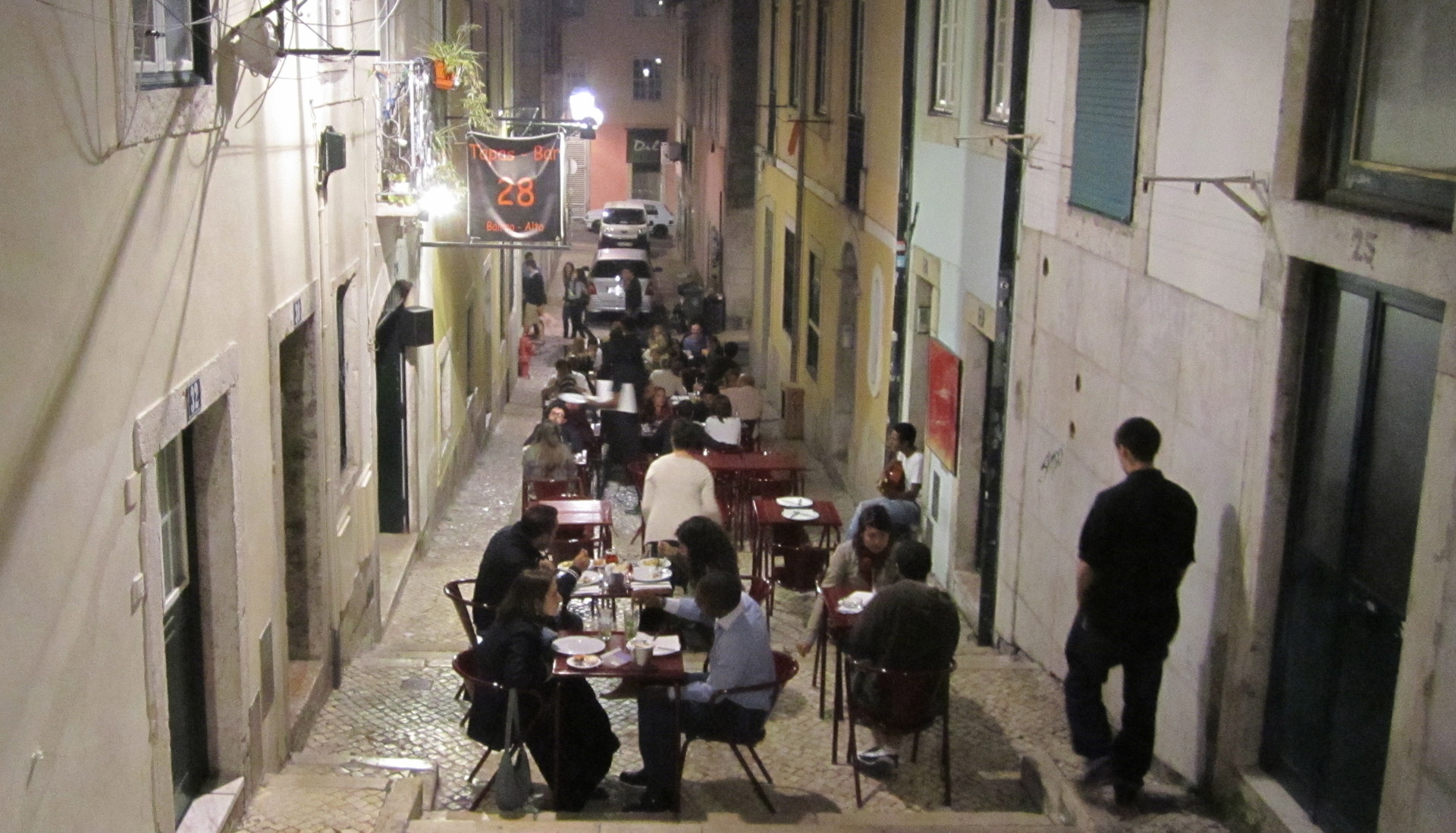 Free time
Here just one word: surfing! Yes, close to Lisbon you have many beaches with good wind and you will meet thousands of people here with their boards going each morning to fight against the waves!
Where to party
And now comes the most important thing: where to go for the good parties!
Lisbon is famous for Bairro Alto and unusual types of having fun. People gather in one place on Bairro which is called Erasmus Corner. There you can find many small bars and pubs. You should go inside, grab a beer and drink it outside while talking and having fun with your friends. There is only one thing to remember: parties start around midnight! Before 00. 00, you will meet there only few people, so it is better to go for the dinner and then come to Bairro as Portuguese people do. All pubs are open till 2 am and in the weekend till 3 am.
If you prefer another way of spending your night time, you can go to some clubs, like MusicBox or Alive Bar (ESN party) and LUX (15€ for entrance, selection), Gossip, Loft (Santos) or Bedroom (Bairro Alto).
To finish this long Erasmus guide, I would like to say that Lisbon was the best choice of my life and I am thinking of staying here longer (I will finish my Erasmus in June 2011) or maybe even forever. I met wonderful friends and I feel at home here.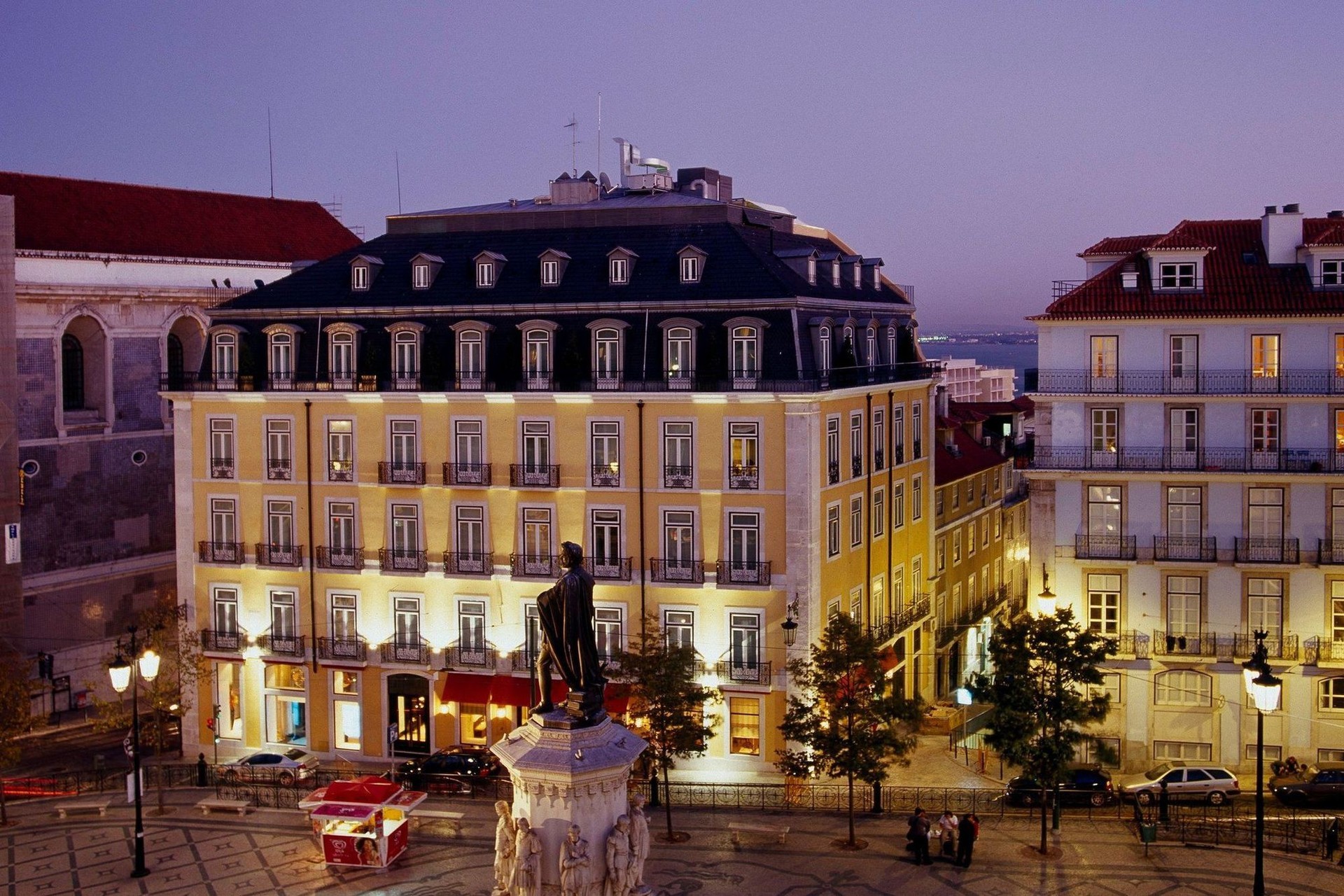 ---
Photo gallery
---
---
Share your Erasmus Experience in Lisbon!
If you know Lisbon as native, traveler or as exchange student... share your opinion on Lisbon! Rate different characteristics and share your experience.
Add experience →