Local guy from Lisbon describing it
Architecture and landscape

10 / 10 points

Entertainment

10 / 10 points

Culture and customs

10 / 10 points

Transport

8 / 10 points

Gastronomy

10 / 10 points

Prices

6 / 10 points

Party

10 / 10 points

Weather

8 / 10 points
---
Hey people! If you're considering studying in Lisbon or nearby then this is for you.
In terms of Architecture you must see the Downtown (Baixa-Chiado) just by the river, where you can find traditional streets mixed with shopping opportunities and historic statues and plazas. From there you just go all the way up to the Saint Jorge's castle but not without stopping at the famous local quarters like Alfama and the Lisbon's Cathedral.
However, if you'd like a little bit more History you must try Belém where you cannot ignore the beautiful Belém Tower right on the beach, the Jerónimos Monastery, the Padrão dos Descobrimentos (in honour to the Portuguese Discoveries) and the biggest concentration of Museums in the whole city (Coach, Archaeology, Design and Navy among many others close by).
If you're interested in Art Galleries, don't forget to ask about the Gulbenkian Foundation and Cultural Centre of Belém. You should visit a Tourism Office before so you know all the schedules and find out when can you visit them for free!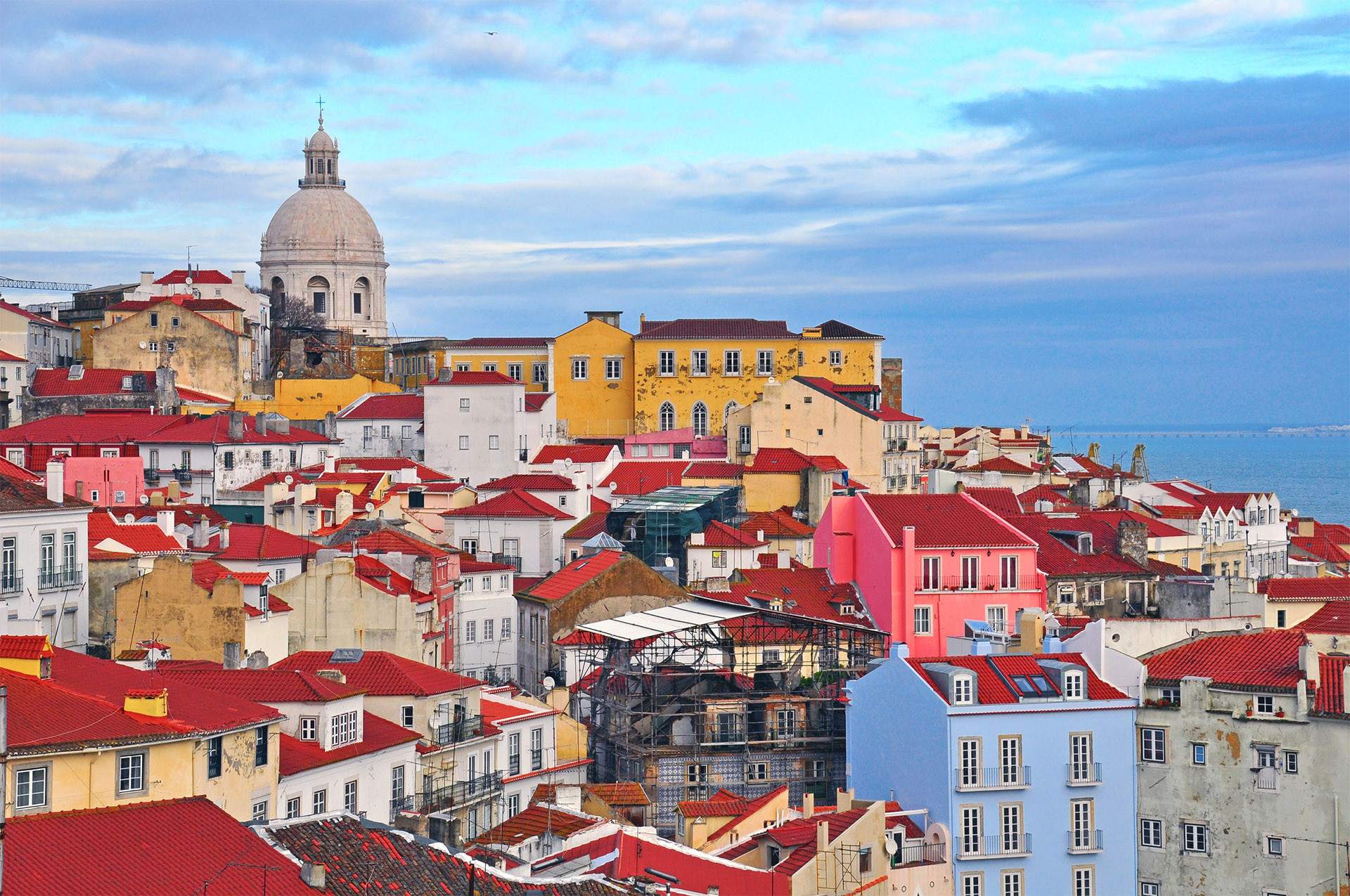 It is also mandatory that you attend at least one football match either of Sporting Portugal or Benfica Lisbon (just choose one! ) and avoid the derby between them as it may get rougher than you anticipated.
Lisbon is also the perfect city to party; if you are into rock, reggae, punk, techno, african, latin american's music, jazz, fado then you'll be able to find your place... choose from fancy (and pricy) modern and popular clubs along the river to the small, cheap and highly crowded bars of Bairro Alto (where most of the people are high-school and university students) or even a highly diverse range of bars through the whole town where punk clubs, Irish pubs, gay discos or reggae bars! Just gather a group of people and jump off the sofa! Bars are normally open until 2:00 to 3:00 and decent-sized clubs until 6:00 or 7:00.
There are a lot of things to see in the city but also... to shop! You will certainly find lots and lots of shopping centers including the biggest in Europe and other really highly ranked as well; you can choose between high-tech cinemas or historic independent ones, go to the beach or just choose a picnic in one of beautiful gardens around!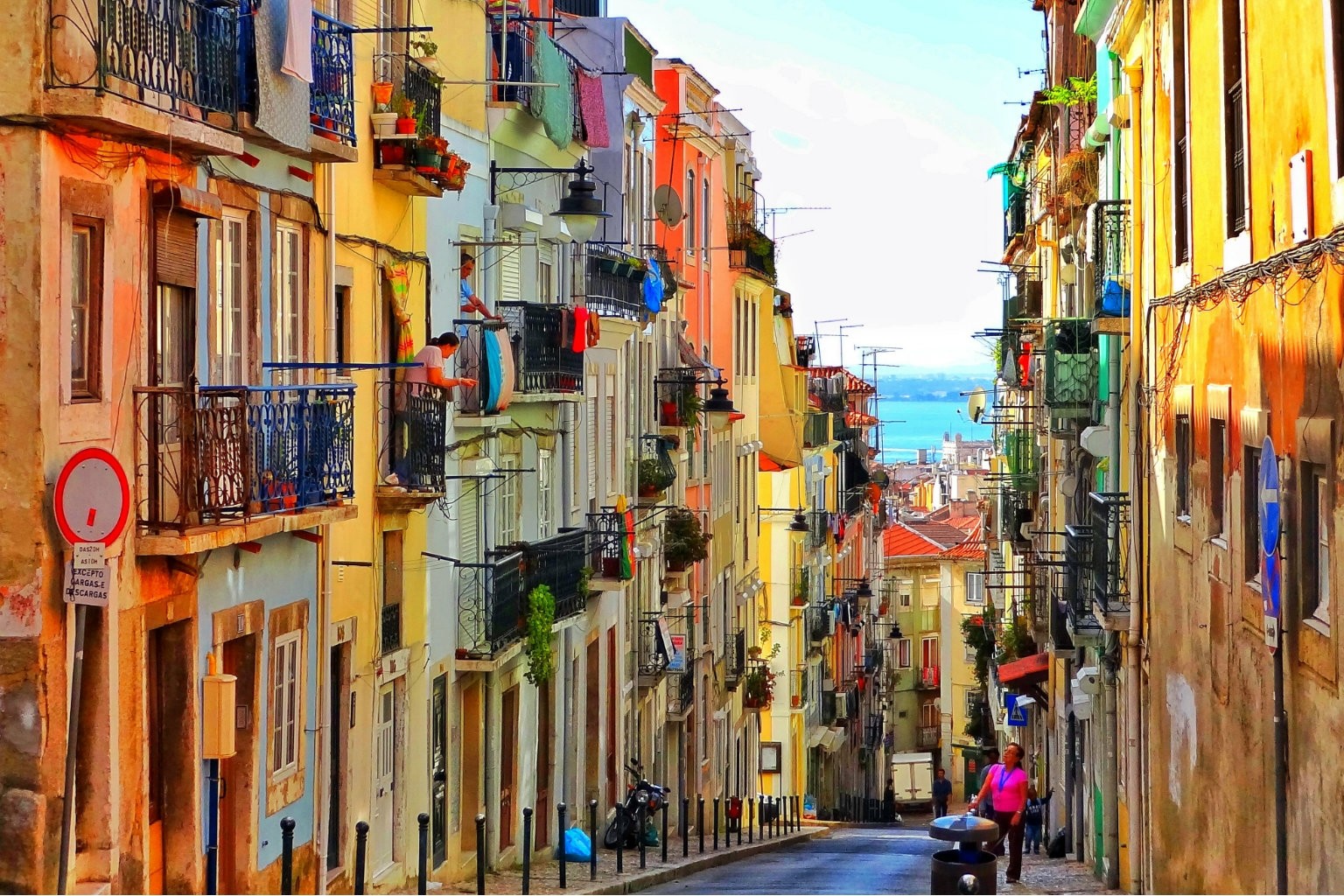 If you want to see the rest of the country, bus is the cheapest option and it may be quicker than train. As it is a small country I don't think it is necessary for you to book internal flights. Be sure to visit Porto and Braga in the North, Coimbra in the center, Sintra just outside Lisbon and Évora in the south. If you manage to see this, you'll capture a wide range of Portugal and if you like it you can continue to explore much more including the deep mountains of Castelo Branco and Guarda, the sunny beaches of Algarve, the tourists favourites' Madeira archipelago or the Azores volcanic Islands! When travelling I recommend you the super-accessible Pousadas da Juventude (part of a chain of Youth Hostels), which are really popular in Portugal and available in many many cities (they provide discounts if you have the European Youth Card)! Don't forget to pay a visit to every Tourism Office before you start to explore each city as in this country we can honestly rely on those services.
About Food, normally foreign people love it (and me too! ) and it is mainly Mediterranean flavoured. Grilled fish (try sardinhas and douradas) and squids, octopus stew, grilled chicken, all served with a nice diverse salad and only after a traditional soup. In Universities you'll find the canteens very complete and generally the price is 2, 20€ for the menu with soup, a meat/fish/vegetarian dish, bread and a yogurt/desert/fruit in the end; despite some students complaining about the quality being much inferior to a restaurant, the large majority of us still eat there. About alcoholic beverages, the drinking age is 16 and you can (and should) enjoy the large variety of national wines and beers in addition to the very popular "Aguardente" (literally 'burning water') and the foreign rums, vodkas, whisky...
To travel inside the city a simple monthly metro pass is enough and enjoy the 50% discount for every student (ask for a certificate in your Portuguese university). If you'd like you can also add the bus, train, ferry boat or trams that daily circulate to, from and in the city and link you to neighbouring cities as well.
Internet and mobile communications are really cheap compared to probably every other European country and you should ask the locals about the best options!
Compared to many other European countries you'll learn eventually that the standard of living in my country is really high despite the generally low incomes and I am certain that you'll learn to love Lisbon. Most of the people I met instantly said that it was too busy and crowded but in 2 days they all forgot about that and have appointed my capital as one of their favourite destinations!
Hope you enjoy,
Hug, Filipe
PS: If you can't speak any Portuguese and still want to travel here just be informed that most youngsters do speak some level of English and French. Middle-aged people may understand some French while Spanish can be understood (with some goodwill and after some attempts) through the whole territory.
---
Photo gallery
---
---
Content available in other languages
Share your Erasmus Experience in Lisbon!
If you know Lisbon as native, traveler or as exchange student... share your opinion on Lisbon! Rate different characteristics and share your experience.
Add experience →