Top İzmir Attractions - 10 places you can't miss in İzmir
Top İzmir Attractions - 10 places you can't miss in İzmir
İzmir is one of the oldest cities of the Mediterranean world and due to its rich history and multiple different rulers, contains Greek, Muslim and Jewish quaters. It has plenty of attractions of cultural interest which are definitely worth visiting.
Top 10 Attractions in Izmir
1. The Clock Tower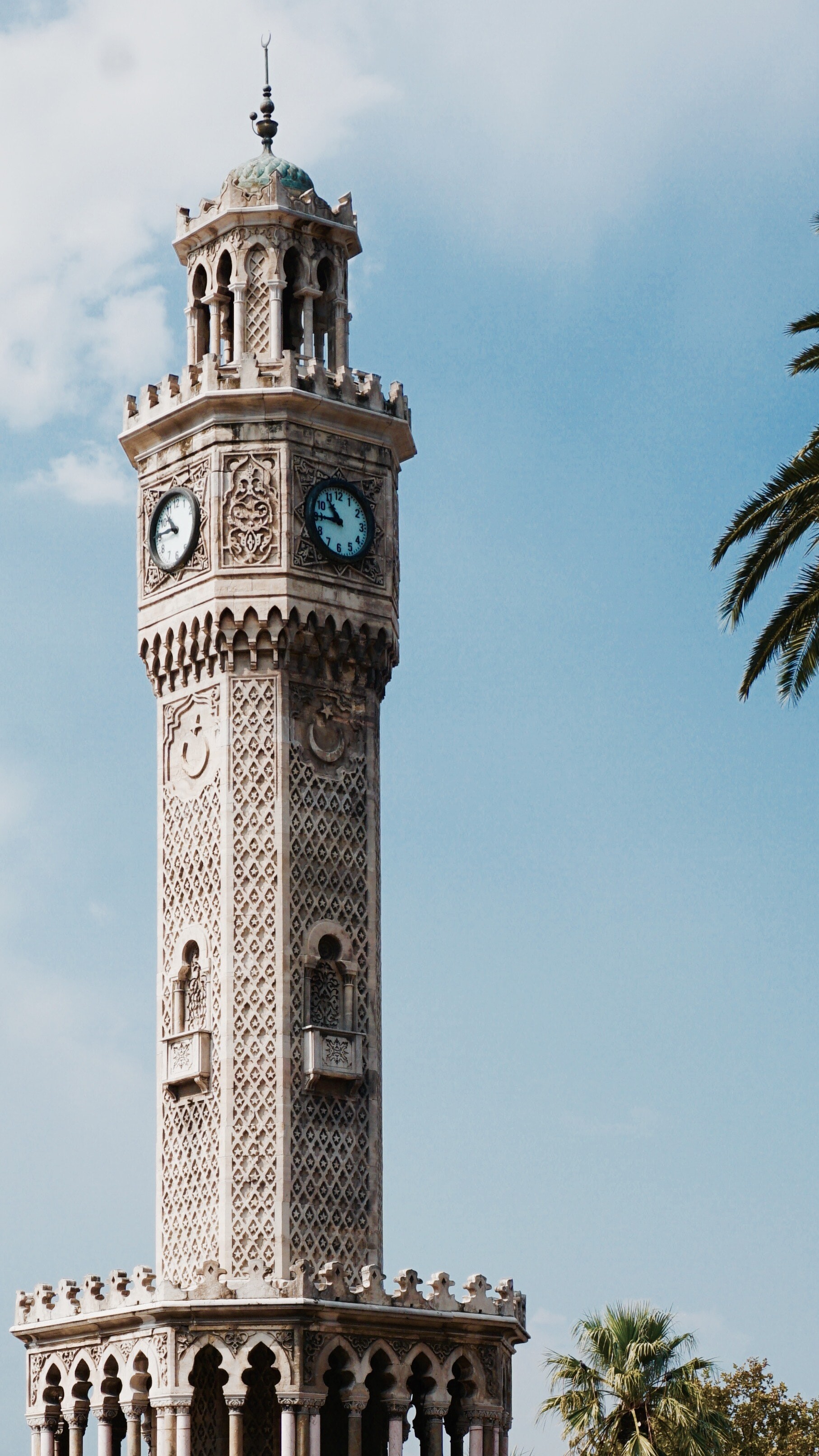 Known as the symbol of İzmir, the Clock Tower is situated in the iconic Konak Square. Levantine French architect Raymond Charles Pere designed the tower and built it in 1601 to celebrate the 25th anniversary of Abdulhamid II's accession to the royal throne. The clock itself was a gift from the German Emperor Kaiser Wilhelm II. On the clock you can see the marks of Ottoman classical architecture. The tower itself is Moorish inspired with great columns.
2. Konak and Republic Square
This glorious square is located between the neighbourhoods of Alsancak and Çankaya in Konak. In the middle of the square is Atatürk Monument, a statue of the first president of the Turkish republic Mustafa Kemal Atatürk atop a horse in dedication to the Turkish War of Independence from 1919-23 which culminated in the creation of the country. This is a great place to relax with friends as well as learn about the country in which you're living.
3. Yalı Mosque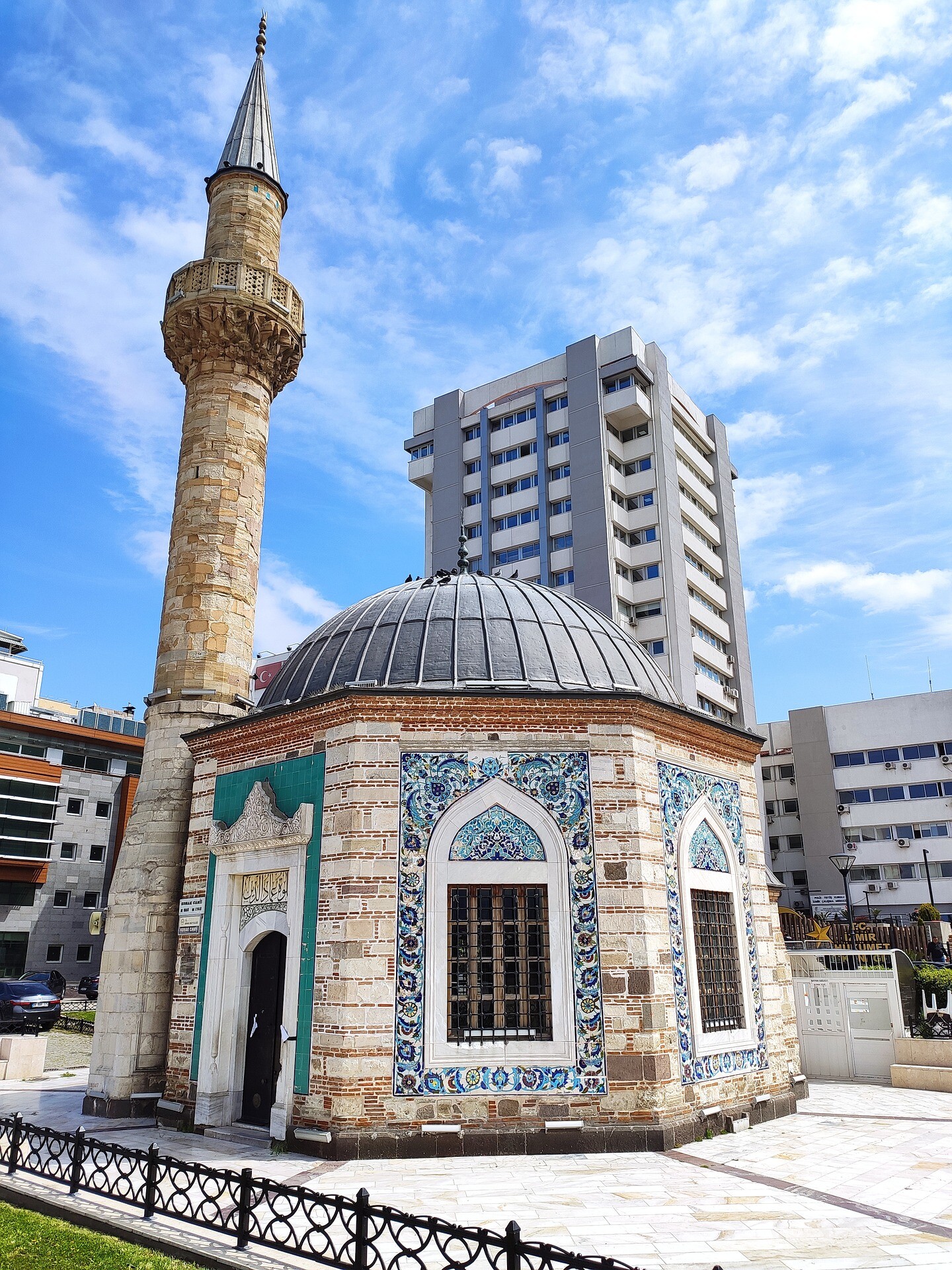 Also known as Konak Mosque, despite its relatively small size, it is considered one of the city's landmarks due to its distinctive octagonal shape and elaborate tilework. The 18th century construction is also on Konak square and next to the clock tower.
4. Teleferik (Cable Car)
Catch the Teleferik from Balçova and marvel at the amazing 360 degree views of forests and mountains as you ascend upwards from the city. It is included as public transport and for students a return ticket only costs 8 TRY (£0.69).
5. The Agora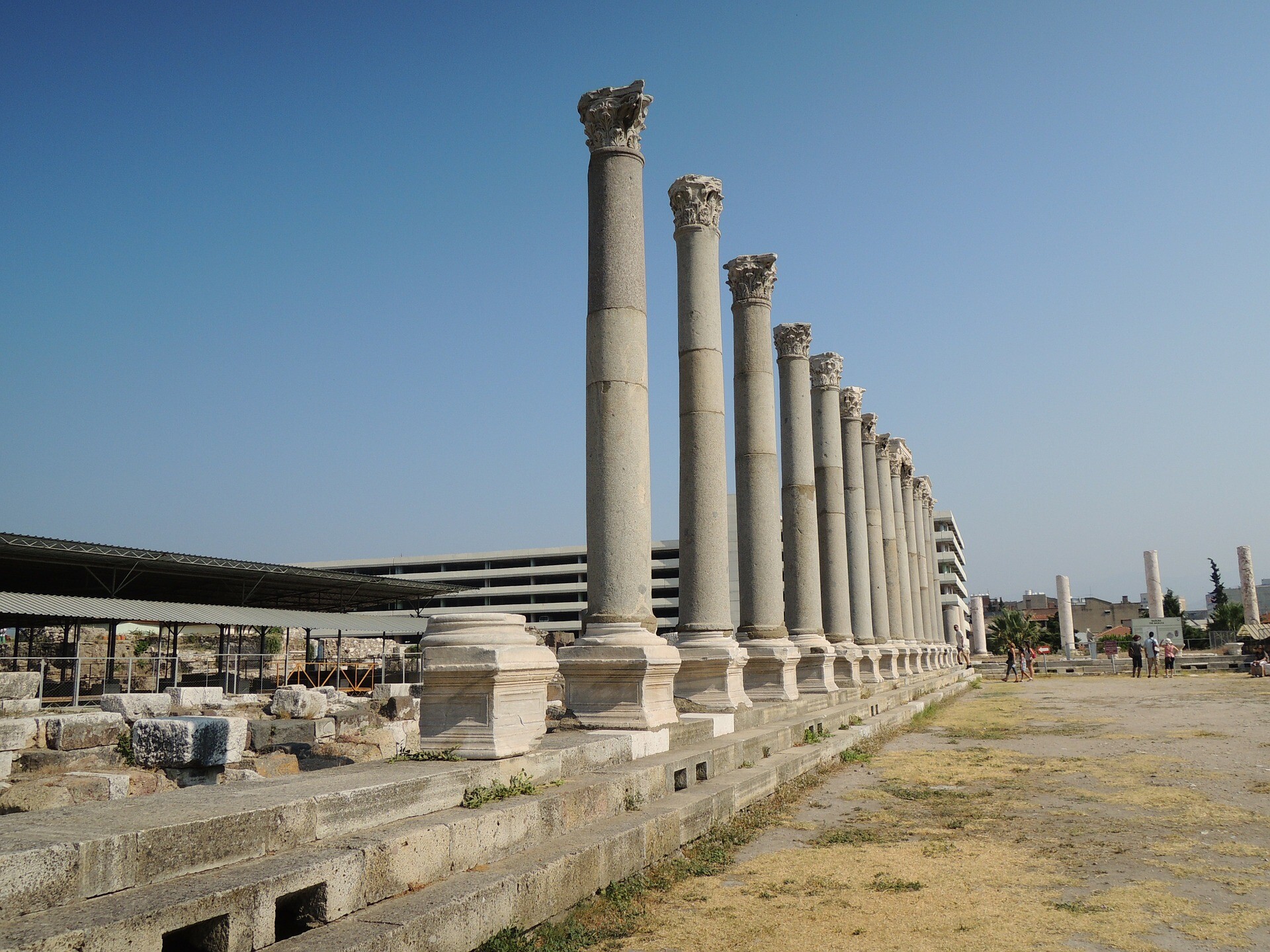 In Roman times, agoras were public spaces as well as a city's administrative and commercial centre. This 4th century site is located on Kadifekale (Pagos) Hill. It is made up of grassy open space enclosed by ancient columns and brick foundations. There are also remains of a Basilica which acted as the palace of justice and bankers and merchants offices. This is worth a visit if you are interested in the Roman world and imagining how people lived 5000 years ago.
6. Asansör (Elevator)
This elevator in the Karataş neighborhood south of Konak was built in 1907 by a wealthy Jewish banker and trader, Nesim Levi Bayraklıoğlu. Thanks to its location, the historical Elevator is the best structure to view the city from. The upper promenade of the elevator has a cafe and a restaurant in which visitors can relax and get an unparalleled view of the Gulf of İzmir. Now operated with electricity, originally both elevators in the structure were water driven.
7. Konak Pier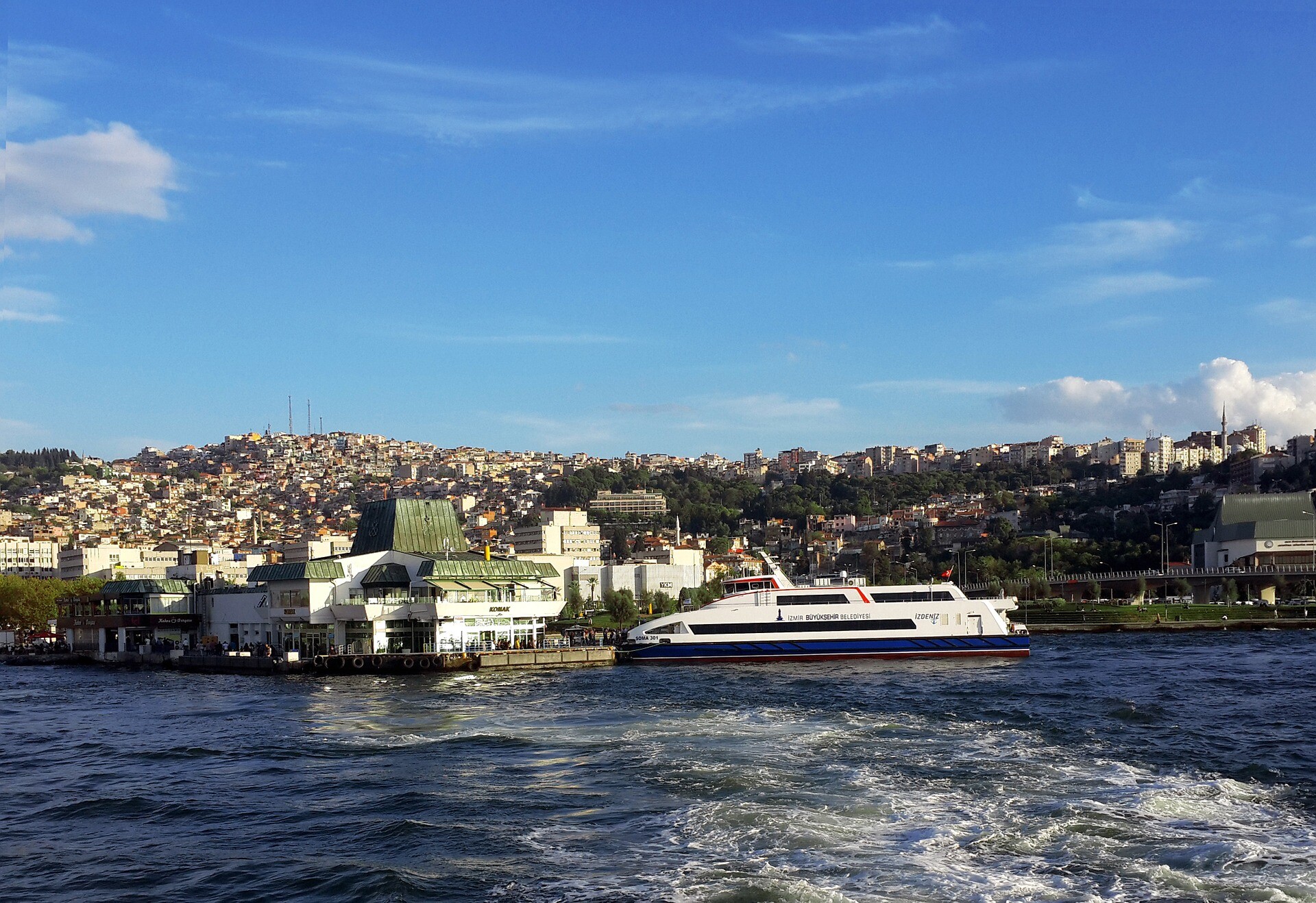 Designed in the 19th century by the famous French architect Gustave Eiffel as a customs house, Konak Pier is a shopping centre on the waterfront just north of Konak Square. Here, among other things, you can find many shops, cinemas and a bookshop where you can even find books written in English.
8. Kültürpark
Before the Great fire of 1922, this area had been the Greek quarter in the city. Nowadays it contains Kültürpark, a large park and fairground (on during the month of August). The Izmir Museum of History & Art is also located here and is well worth a visit.
9. Kordon (Promenade)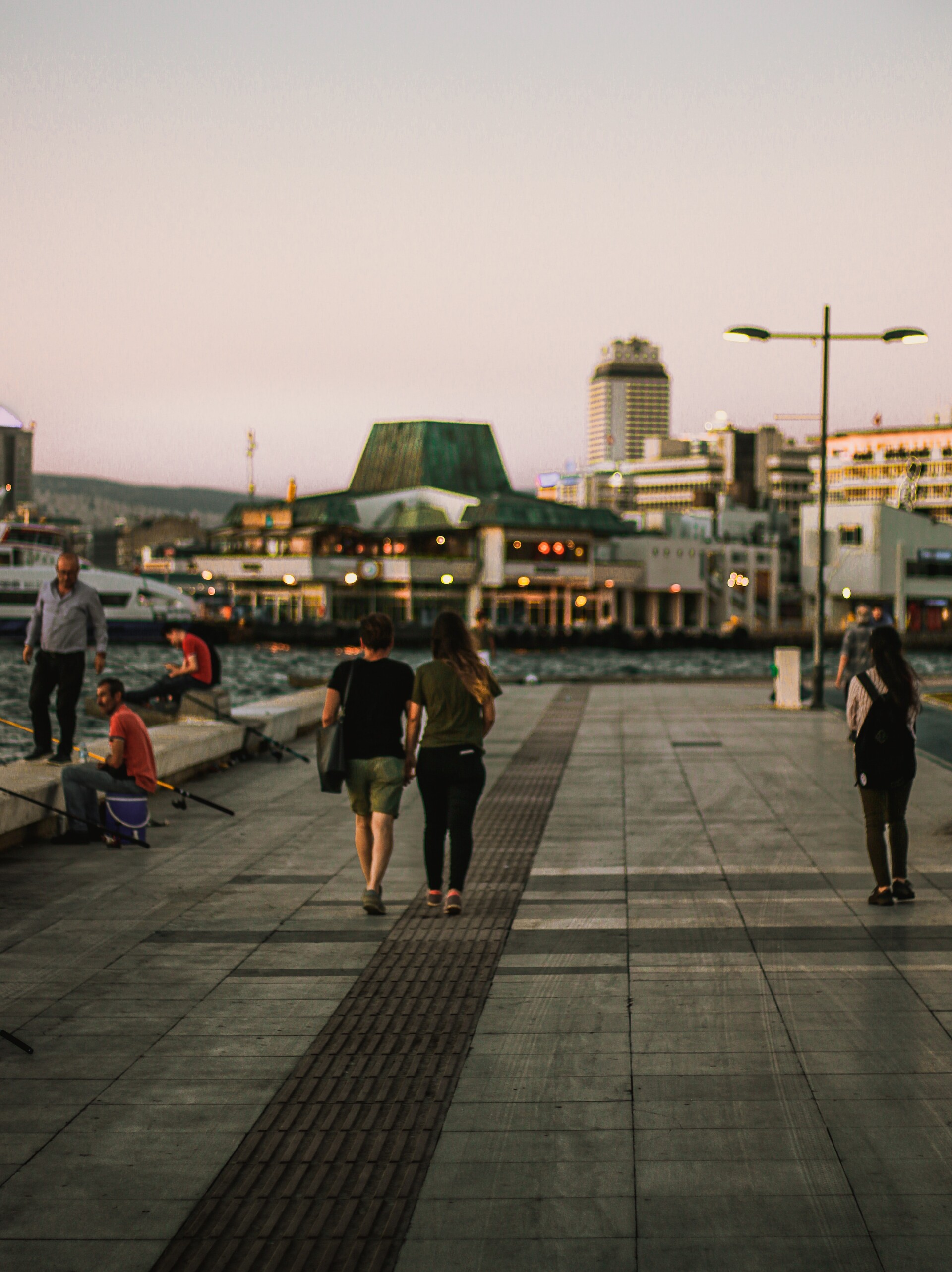 İzmir's iconic seafront stretches north from Cumhuriyet Meydanı to Alsancak and south from Konak Pier to Konak Meydanı. These stretches are surrounded by bars and restaurants with walking and cycling paths next to grassed areas. It truly is a lovely place to hang out and meet up with your friends especially during sunset.
10. Kıbrıs Şehitleri Street (Cyprus Martyrs Street)
Kıbrıs Şehitleri Street is one of the iconic streets of the city, located in Alsancak quarter in Konak. The street is closed to traffic and there are restaurants, cafes, bars, bookstores and shops which run along it. Its old name is Mesudiye Caddesi.
---
Photo gallery
---
Want to have your own Erasmus blog?
If you are experiencing living abroad, you're an avid traveller or want to promote the city where you live... create your own blog and share your adventures!
I want to create my Erasmus blog! →