Turkish Desserts and Drinks
Architecture and landscape

10 / 10 points

Entertainment

10 / 10 points

Culture and customs

10 / 10 points

Transport

10 / 10 points

Gastronomy

10 / 10 points

Prices

8 / 10 points

Party

10 / 10 points

Weather

10 / 10 points
---
Hello friends;
As you know; I wrote my life and travel experiences. I wanted to write something different and decided to inform you about Turkish kitchen.
What you should eat in Turkey?
Let's start with dessert :)
1-Baklava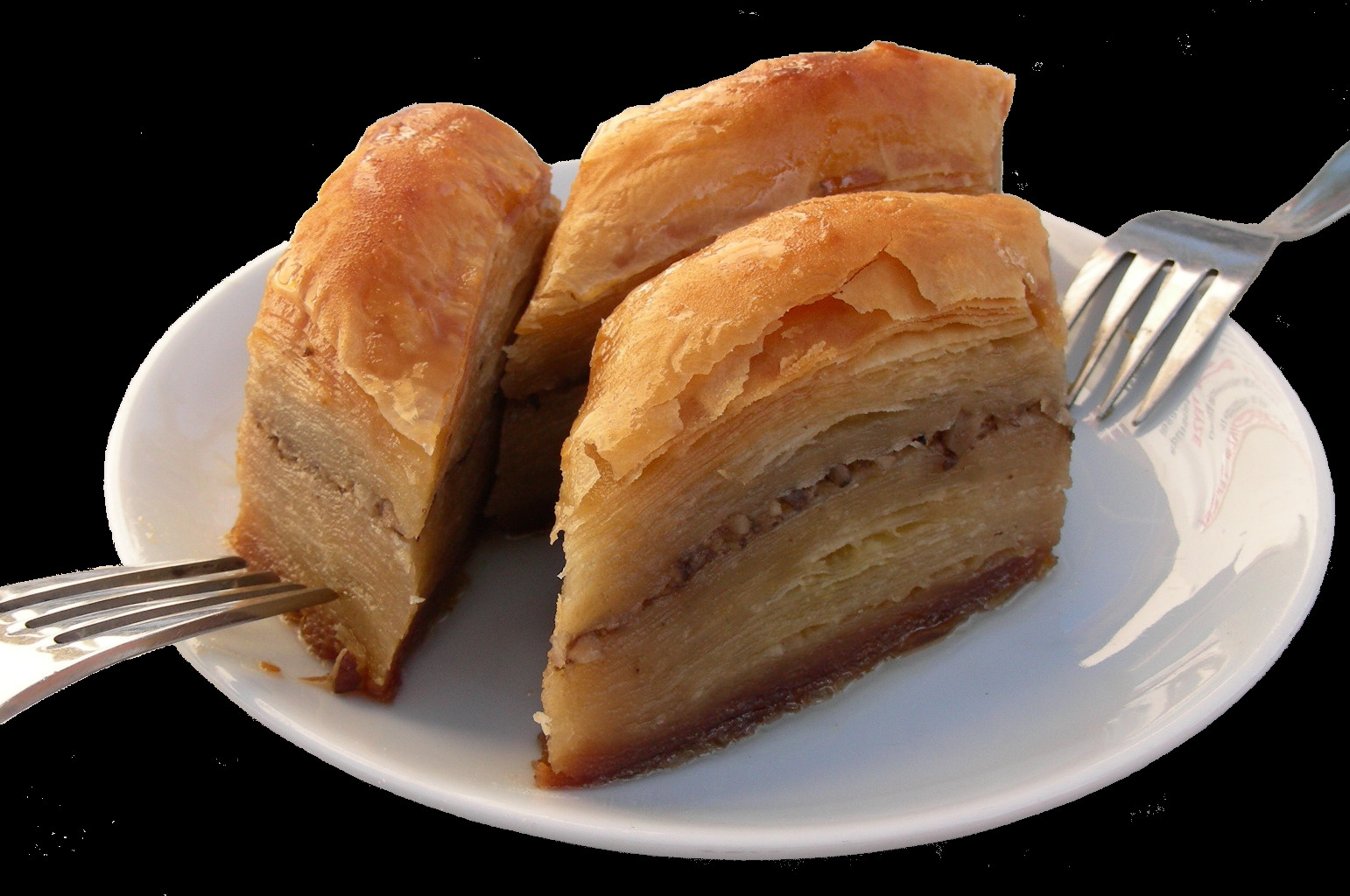 Baklava is a rich, sweet pastry made of layers of filo filled with chopped nuts and sweetened and held together with syrup or honey. It is characteristic of the cuisines of the former Ottoman Empire, and is also found in Central and Southwest Asia.
It is famous all around the Turkey but if you visit city of Gaziantep/Turkey. You should eat it there. You guys will fall in love with baklava :)
2-Turkish Delight - Lokum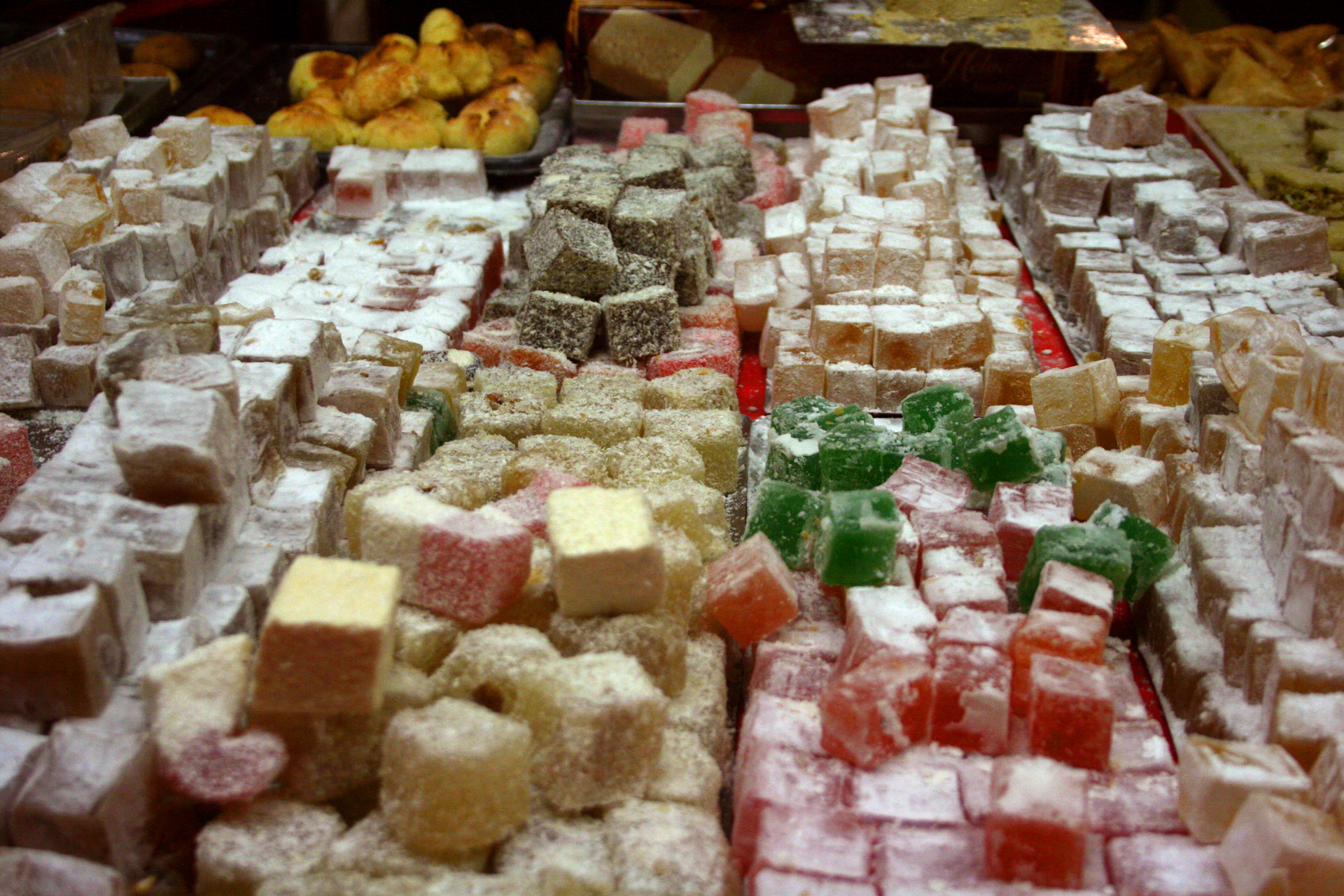 Turkish Delight is a family of confections based on a gel of starch and sugar. Premium varieties consist largely of chopped dates, pistachios, and hazelnuts or walnuts bound by the gel; traditional varieties are mostly flavored with rosewater, mastic, Bergamot, orange, or lemon. The confection is often packaged and eaten in small cubes dusted with icing sugar, copra, or powdered cream of tartar, to prevent clinging. Other common flavors include cinnamon and mint. In the production process, soapwort may be used as an emulsifying additive.
I have lots of things about Turkish Delight because I live in the capital city of the Delight. If you want to eat the most delicious delight all around the world. You should visit my lovely hometown, city of Safranbolu. The city is choosen World Heritage City in 1994 by unesco.
Nowadays; Turkish Delight is really famous with Saffron Flower.
If you come to Safranbolu you should taste the world-famous Turkish delight. Safranbolu delight is different from the others because it's less sweater and more lighter. The hardness of water which in terms of being rich-mineral and used natural sugar distinguish to our delight.It is made various types of Turkish delight in the city; coconut, hazelnut, saffron, gumdrops and with rose. If you order daily Turkish delight, it is sent to all over the Turkey.
If you want to get more information you may visit this website.
I want to mention about Turkish Famous Drinks :
3- Turkish Coffee / Türk Kahvesi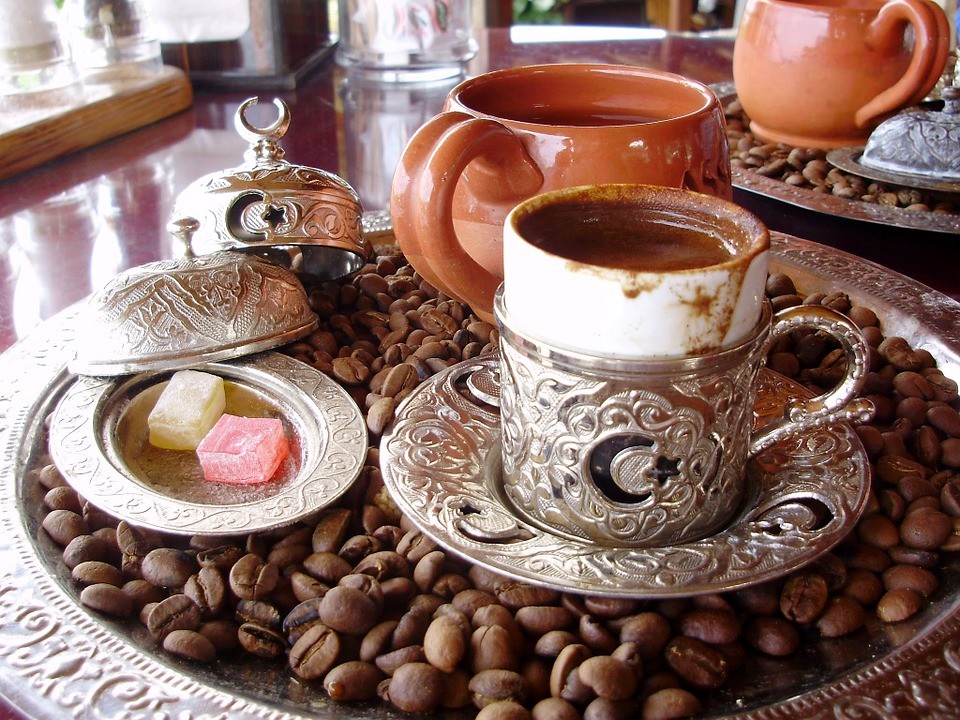 Turkish delight is adorable but if you want to make it super delicious, you should eat it with Turkish coffee. When you will try this 2 things, it feels you awesome :)
Turkish coffee (Turkish: Türk kahvesi) is a method of preparing unfiltered Coffee. Roasted and then finely ground Coffee beans are simmered (not boiled) in a pot, optionally with sugar, and served in a cup where the grounds are allowed to settle. At present, it is found in all around the world.
Turkish coffee is an Intangible Cultural Heritage of Turkey confirmed by UNESCO.
If you want to know details about Turkish Coffee, I advice to check this Website.
You may know how you can cook, drink, present and learn it via this website.
4-Turkish Raki / Türk Rakısı
The people call ''Lion Drink'' for this alcohol.It is pretty hard to drink and very strong.It is traditional Turkish Drinks. It tastes like French Pastis and it is almost similar to Greek ouzo.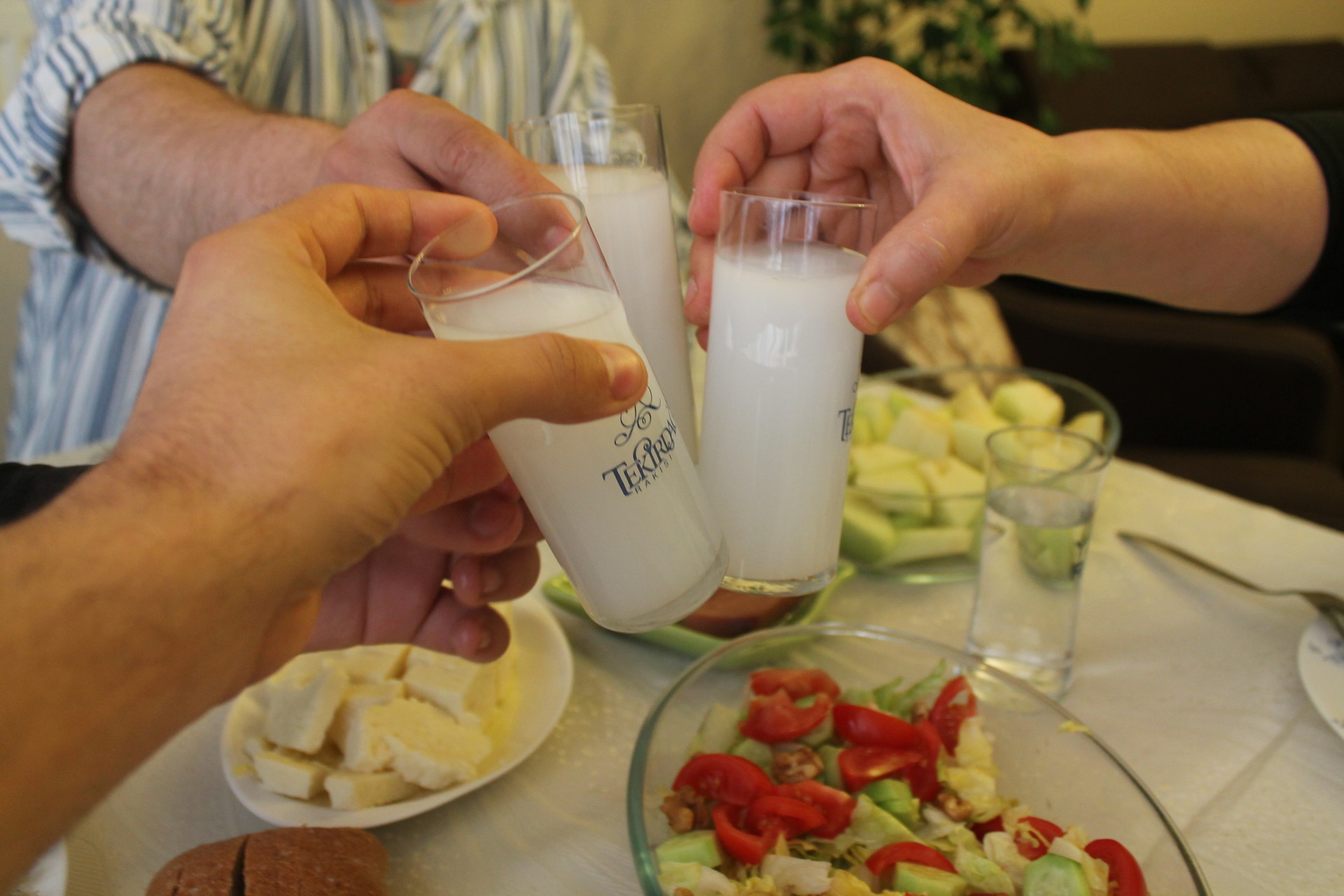 Thirsty Turks sip 60 million liters of rakı each year, mostly with meals. (Where a European or North American will sip wine with a meal, most Turks will sip raki. )
Rakı (rah-KUH) is clear brandy made from grapes and raisins, flavored with pungent anise. Most is quite potent (80- to 100-proof/40% to 50% alcohol) and thus usually diluted with water and sipped with snacks or meals.
When mixed with ice and/or water for drinking, it turns milky white. Because of its color and hefty alcoholic punch, Turks call it lion's milk (aslan sütü).
if you want to get more information, you can check here
We also love tea and ayran. We prefer drinking tea all the time, especially in the breakfast times. The Ayran is the drink which made from yogurt, water and salt. You should get used to drink them a lot if you come to Turkey with Erasmus programme. :)
---
Photo gallery
---
---
Content available in other languages
Share your Erasmus Experience in Istanbul!
If you know Istanbul as native, traveler or as exchange student... share your opinion on Istanbul! Rate different characteristics and share your experience.
Add experience →