Everything about Istanbul
Architecture and landscape

10 / 10 points

Entertainment

10 / 10 points

Culture and customs

10 / 10 points

Transport

10 / 10 points

Gastronomy

10 / 10 points

Prices

10 / 10 points

Party

10 / 10 points

Weather

10 / 10 points
---
Where to stay:
Where to stay is usually a huge concern about travelling. In Istanbul you have several places to choose where to stay. The main chosen places are Sultanahmet (the old city where all the monuments you see on TV are located), Taksim, Macka, Harbiye and Besiktas. Theese are all the major neighborhoods where tourists stay because of the closeness to the monuments and the bulk of what you will want to see.
On the other hand, there are many boutique hotels located along the Bosphorus on both the Asian and European sides but these places tend to cost hundreds of dollars a night so it all depends on budget. Also, there are tons of hotels located in the areas mentioned before, such as Hilton, Ritz Carlton, Four Seasons, etc. Although, for examplem the Hilton in Taksim, it's overpriced and needs updating despite it has a good location.
A good choice in Taksim is the Marmara Hotel. In Sultanahmet, Celalsultan is a good choice and there are tons of mom and pop places and most are not chain hotels. In Besiktas I like Swissotel, but avoid Conrad hotel and Dedeman Hotel. There is another hotel I like, the Movenpick, that is located in Levent, an upscale business area. But there is a subway right outside the hotel and you can be in Taksim in about 7 minutes via Metro.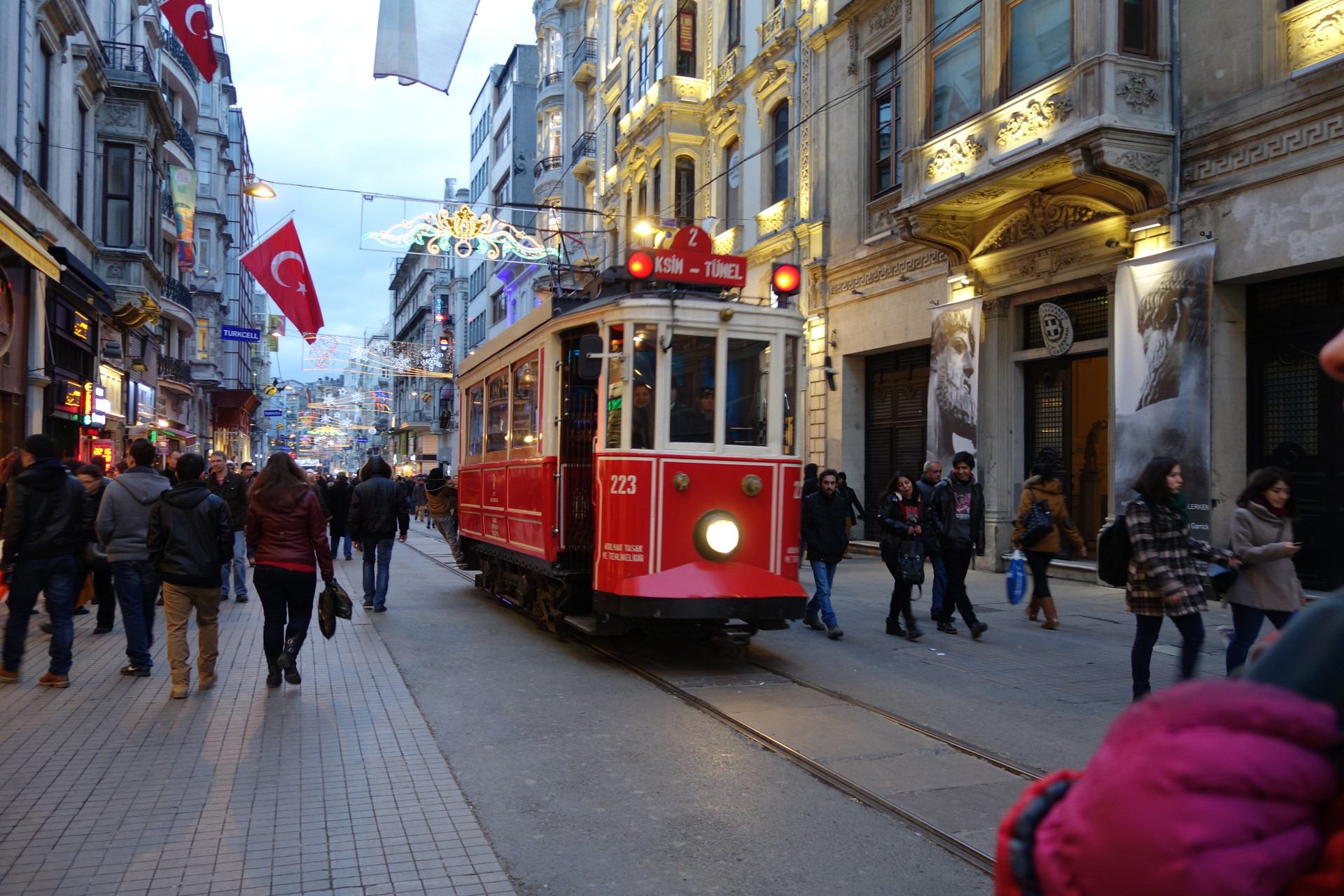 When you get here, buy H2O, as the water here is not safe to drink. You can buy 1. 5 liter bottles for something between 0. 75 and 1. 25 TL (Turkish Liras). Bring serious walking shoes because this is the kind of city where everybody walks, some of the monuments aren't even accessible by car or public transport.
Moreover, I seriously recommend you to fly into Ataturk Airport, Sabiha Gokcen is on the Asian side and it's a long way from where you will want to be. To move from the airport use Havas motor coaches to get you to Taksim, do not use a taxi, it's too expensive. Havas is located just outside the international terminal, they are big, white motor coaches and I think it's about 10 liras to Taksim. From Taksim, just take a taxi to where ever you are going. We only have one subway in operation right now and most likely you will not be using it unless you stay in Levent.
What to do:
Dolmabahce Palace aka Dolmabahce Sarayi, is closed on Mon & Thurs. Cameras are not allowed inside the palaces but they are outside. The ticket includes the Harem, although it's not worth seeing.
Topkapi Sarayi, closed Tues, again cameras are not allowed in the buildings but they're fine outside. The ticket to the Harem is sold separately but it's definitely worth the money, as it's the best part of the palace.
Grand Bazaar aka Kapali Carsi, closed on Sun. There is another bazaar in Sultanahmet known as the Spice bazaar, sometimes referred to Egyptian Bazaar (Misir Carsi) – although there is nothing Egyptian about it, only that it's just a big, dirty mess. And there is another bazaar around the Blue Mosque (Mavi Camii). While we're on the subject of the Blue Mosque, I consider it to be pretty from the outside but I didn't think it was anything special on the inside and the interesting part is that it's across from Hagia Sofia.
Hagia Sofia aka Aya Sofya, closed on Mondays.
Yerbatan Cistern aka Yerebatan Sarnici, the subterranean roman aqueducts, will be closed on Tuesdays.
Archeology Museum, on the grounds of Topkapi Palace sandwiched between the palace and Gulhane Park, closed on Mondays.
Rumeli Fortress, aka Rumeli Hisari, closed Wed., far away from the tourist areas and you'll need to take a taxi, as it's located near Bebek, on the shores of the Bosphorus.
Anadolu Fortress, opens everyday and it's on the Asian side up on the mountain. It's about a 30 minute hike up to the fortress, where you will find awesome views of the Black Sea and the Bosphorus and the best part is that it's free.
Among all the things you should visit, I would suggest you to do some very cool tours and one of them could be the "Scenic Bosphorus Tour".
This tour is to be done with the ferry of the public transport you can get from either Eminonu or Besiktas. You can do it during the morning and be aware that it's about a 2 hour journey north up the Bosphorus and stops at Anadolu fortress for a couple of hours. It's a 20 liras round trip per person. My suggestion is to take the earliest AM tour, which is around 10:30 am and take the late afternoon trip back to your starting point, this way you have time to hike up to the fortress, spend some time up there and hike back down to the village below, where you can have lunch at one of the fish restaurants.

The village is really charming and the view from the fortress will blow your mind. The tour itself makes several stops to pick up tourist along the way and this is a really good way to see the beautiful houses and the city. Here's the web site so you can check the ferry schedules for this tour and the other ferry tour I am about to talk about.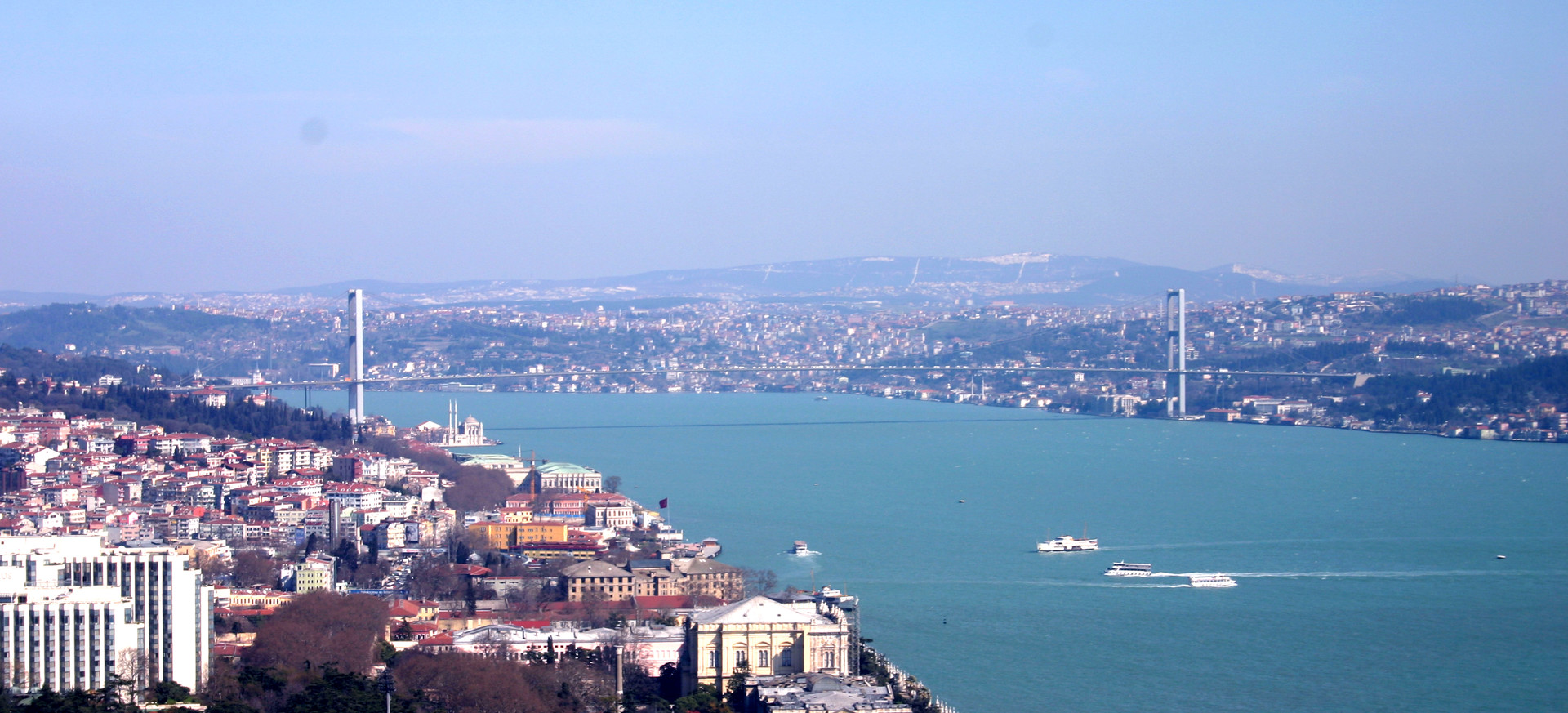 Another one is the "Prince's Islands", aka Adalar, specifically Buyukada.
To enjoy this tour you want to take the ferry from Kabatas to the last island on the stop, Buyukada. It will take you about 1. 5 hours to get there. Each way is 3 liras, so it's 6 liras round trip. There are a series of islands in the Marmara Sea known as Adalar, and you can see them from where I live. This will take an entire day so leave early in the AM. You will find many old mansions and monasteries and no cars, that's why you get around by bicycle, or horse-drawn carriage known as "Faytons" or "Phaetons" in greek.

You can go to Tolga by foot, which I did it last weekend and it took us all day. Afterwards we were in much pain for 2 days after. If you take the Fayton tour of the island, do the long tour, not the short one. And remember it's 50 liras for everyone NOT per person. Also, as soon as you get off the ferry, go into the ferry station, there is a tourist office in there where you can get a free map of the island and it is an absolute necessity. I would recommend taking the Fayton to the center where the road to Aya Yorgi begins and have them wait for you there while you take the van up to the monastery.
You also have to go to Taksim Square, this is just an area of the city that is really popular, lots of shops, bars, restaurants, etc. The main avenue running through it is a pedestrian only avenue called Istiklal Caddesi. Walk the entire length of it! About halfway down Istiklal, there is Otantik, which I recommend you to step in to try really good, authentic Anatolian farmer's food. Also, if antique shops are your thing, there is an area off Istiklal called Cukercuma. Just go down Istiklal to Galatasaray Highschool and turn down that street, go down about 3 blocks down the hill and Cukercuma is on the right.
And for those who want to shop, the Istinye Park is a must. It is a shopping mall, even if that is not your thing, this is a place to see. It's built into a mountain side and if you start on the bottom level and work your way up to the top floor, you will realise the shops become higher until reaching the top level, where you will find shops like Etro, Louis Vuitton, Burberry, Armani, etc. It's really spectacular. I would save this for the day you go to Rumeli Hisari because it is near that general vicinity and I would do it in the evening when your sightseeing is done.
Also Kadikoy might be of your interest. This is on the Asian side, on the Marmara Sea. It has a boardwalk of several miles that lines the entire neighborhood. You will find some neat fish and veggie bazaars, antique shops, restaurants... onestly, it's just a wonderful area to live. To walk through the boardwalk, take the ferry from Eminonu, Kabatas, or Besiktas to Kadikoy, get off the ferry and turn right, go past the big yellow balloon restaurant and start walking the boardwalk.
Of a more relaxed atmosphere there is Ortakoy, a cute little neighborhood with shops, coffee shops, souvenirs, a bazaar and the world's only baroque-style mosque, on the shores of the Bosphorus. A must see. I would do this the day you do the Bosphorus tour. You can get off at Besiktas and either walk up to Ortakoy-about 2 miles or take a taxi.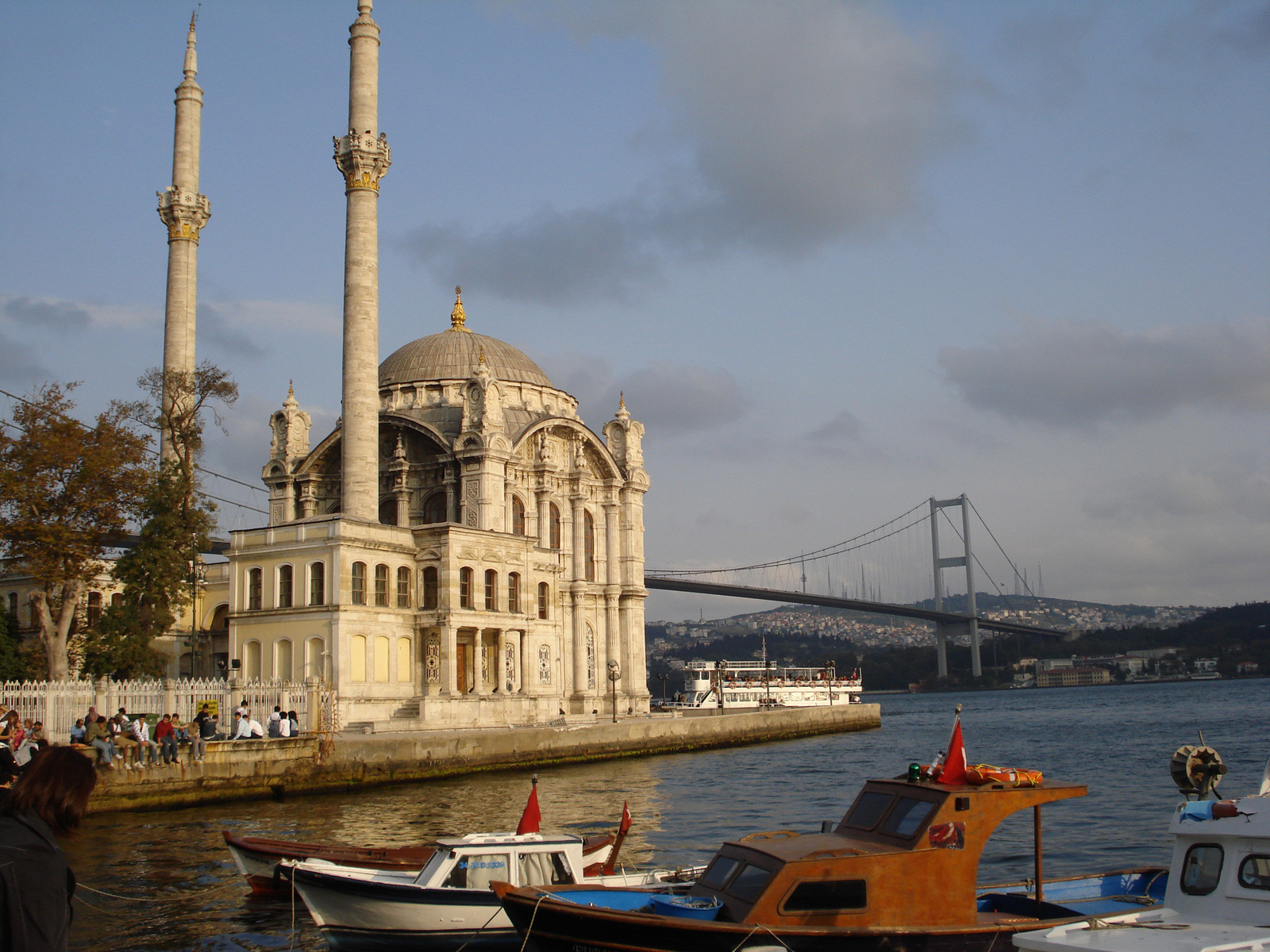 Finally, these are some areas I think you ought to see, Bebek, Istinye, basically all the area north of Rumeli Hisari. After you get out of seeing Rumeli, start walking north along the Bosphorus there, it's beautiful and you can walk for miles. To get an idea of what there is to see, go on the Bosphorus tour first and when you go past the second bridge linking the 2 continents, that's where Rumeli Fortress is and the whole area north of that is really cool. What I would do is go to Dolmabahce in the AM, take a taxi to Rumeli, after you do that, walk along the Bosphorus there and then take a taxi to Istinye Park to top off your evening.
I also recommend you:
The Emirgan Forest, in the area of Istinye, filled with beautiful flowers and old hunting lodges.
Beylerbeyi Palace and Cengelkoy, on the Asian side. You can take a ferry from Besiktas to Uskudar and then taxi to Beylerbeyi. The whole neighborhood around that area is full of restored mansions converted to hotels and neat wooden houses.
Cemberlitas Hamam, in Sultanahmet. It's a mix of locals and tourist and it's right outside the main entrance of the Grand Bazaar. If you go, do the full treatment that includes the scrub.
---
Photo gallery
---
---
Content available in other languages
Share your Erasmus Experience in Istanbul!
If you know Istanbul as native, traveler or as exchange student... share your opinion on Istanbul! Rate different characteristics and share your experience.
Add experience →