Panna cotta recipe
Another recipe today! This one is about another Italian dessert that I really like. If I go to an Italian restaurant, the chances are really high that for my dessert, I will order a panna cotta. I love it because it is very refreshing and light to eat after a meal. There are also different things that you can put aside of the panna cotta and go great with it, making it even better.
This recipe will enable you to cook the traditional Italian dessert for 4 people. It should take about 30 minutes to prepare it, but the panna cotta needs to stay in the refrigerator for a few hours before being served, so take that into account if you want to serve one to your friends after a dinner!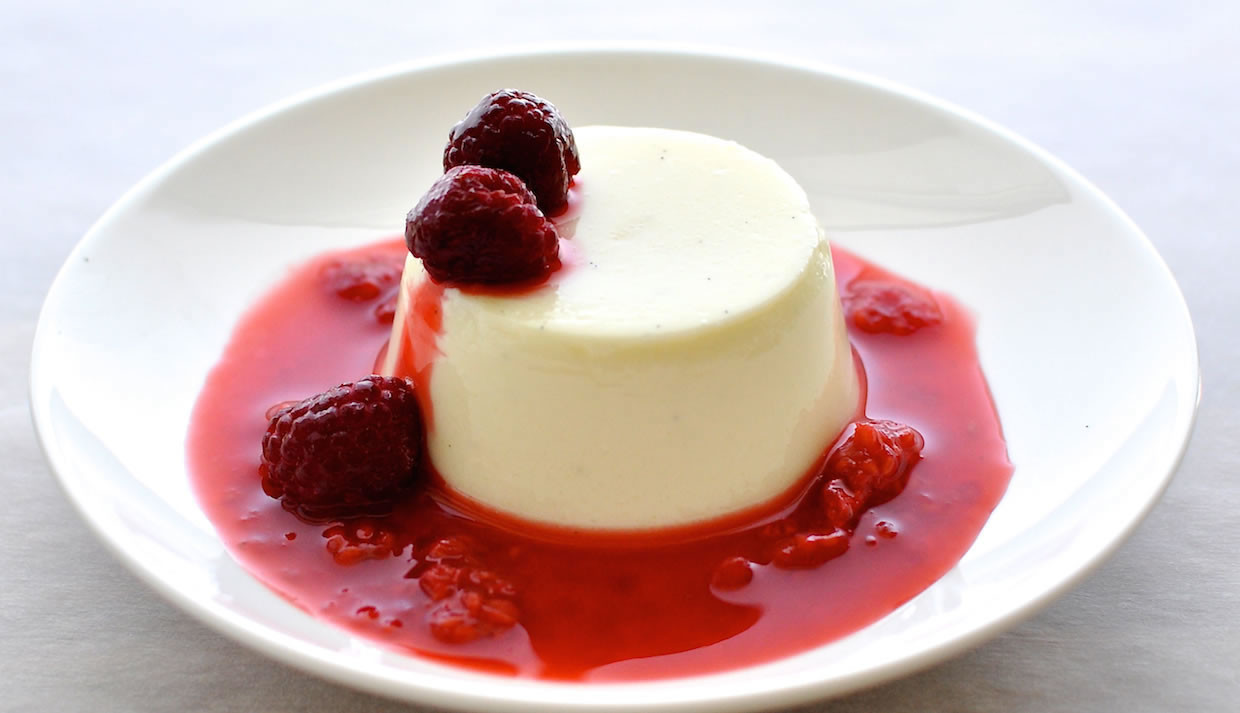 Ingredients needed:
(You can have a look at the picture gallery below to see in just one look what you need for this recipe, then come back here for more details! ).
3 cups of cream;
1 teaspoon of vanilla extract;
1 scraped vanilla bean;
1 tablespoon of gelatin powder;
2 or 3 cups of sugar (depending on how you like it);
a pinch of salt;
1 cup of milk.
As I said in the introduction, it is also possible to add a little something to your panna cotta to make it even better. The thing that I prefer with it is a berry sauce because of its sweet and fresh taste, so I will also give you the guidelines so you can do it yourself to complete your panna cotta dessert.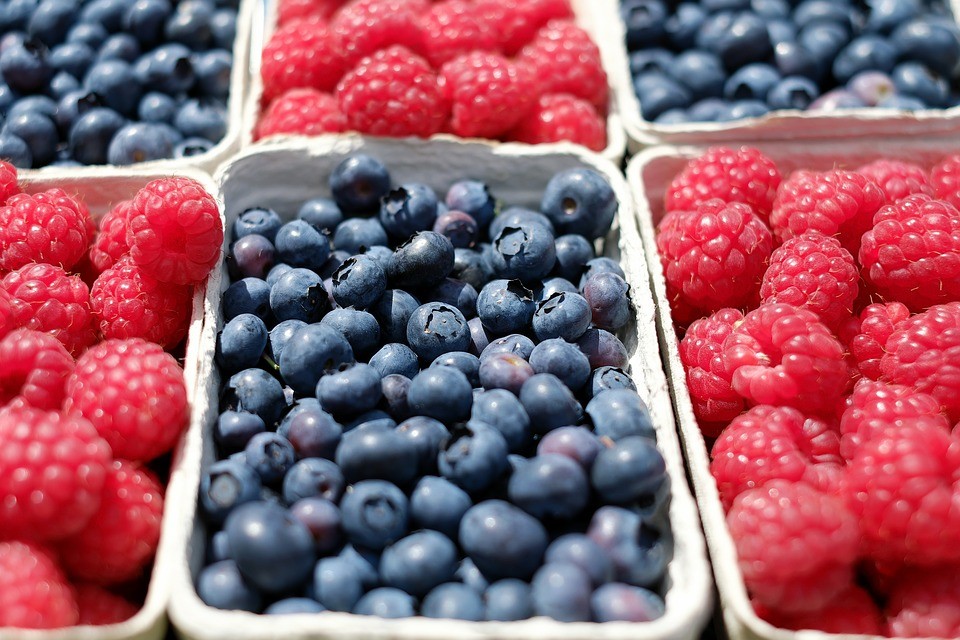 For the berry sauce, you need:
3 cups of raspberries and blueberries together;
2 tablespoons of sugar;
1 tablespoon of fresh lemon juice (squeeze one yourself if you can, it's also better);
the zest of 1 lemon.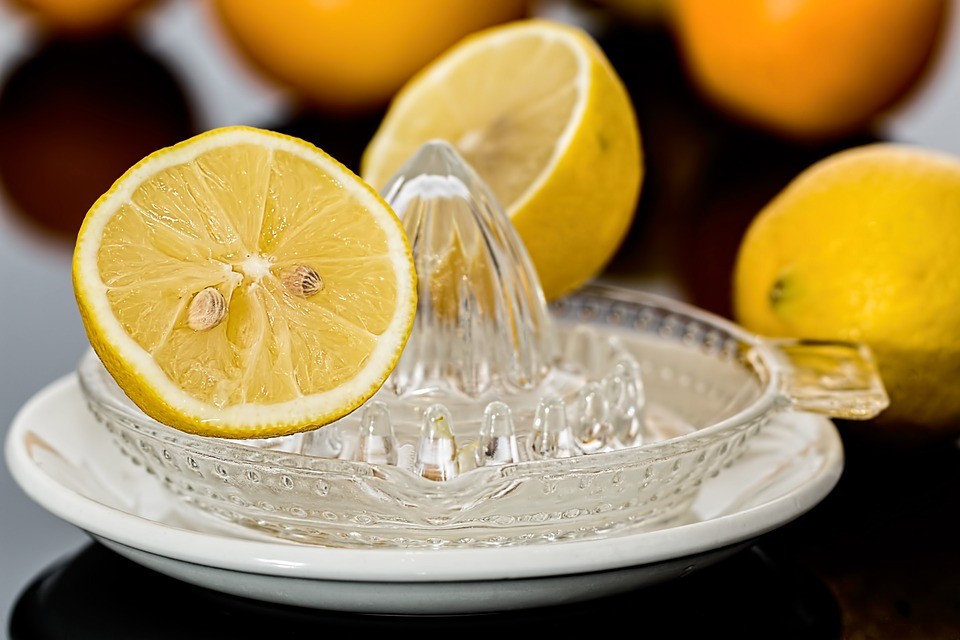 Method to follow:
Put together in a saucepan the cream, the vanilla extract and the vanilla bean, and put it over medium heat until bubbles start to form at the sides of the pan. Stir from time to time. This should take about 5 or 6 minutes.
In a separate bowl, mix the gelatin powder with 3 tablespoons of hot water. Stir until the gelatin completely dissolves in the water.
Add the sugar in the hot cream, as well as the pinch of salt and the gelatin mixture. If you have an electronic mixer, use it to whisk the mixture until the sugar completely dissolves and then add the milk and whisk again. (This part is easier with the electronic mixer, but if you don't have one, your arms will do just fine)
Pour the final mixture into ramequins. Then leave in the refrigerator for at least for 4 hours. You can also keep it for a few days if not everything is eaten all at once.
In case you also want to do the berry sauce to go with it, here is what to do:
Put a medium saucepot over medium heat, and put inside all together the berries, the sugar, the lemon juice and the lemon zest. Bring this to a boil. About 5 minutes later, the berries should burst and the liquid thicken. When this happens, take the pan off the heat.
Strain the mixture through a sieve and force the berries to get through with a spatula. Let it cool down completely and keep it in the refrigerator until you serve with the panna cotta. To serve it, use a spoon to put it all over the panna cotta!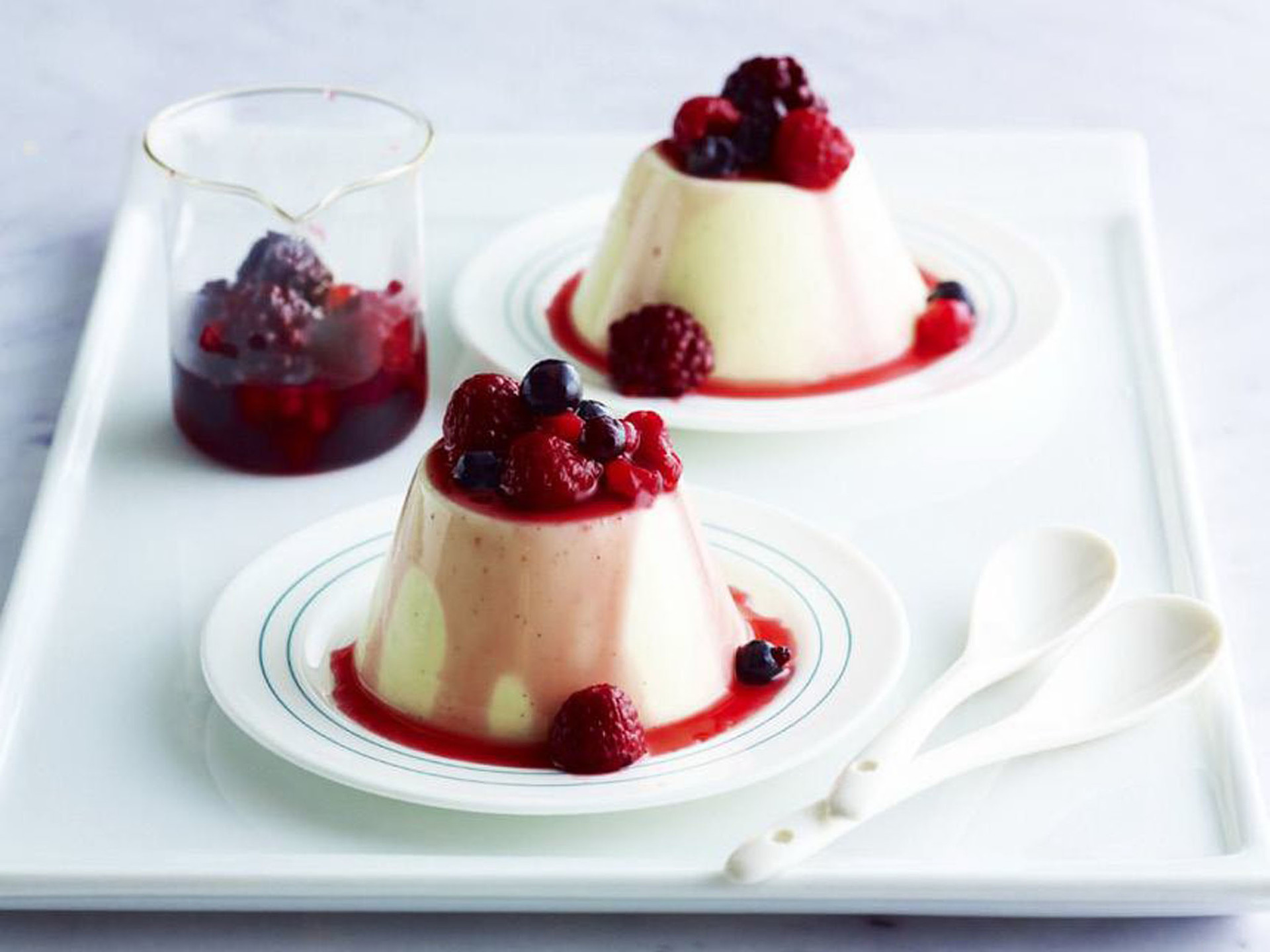 And that it! This recipe is not so hard, you just have to make sure you let your panna cotta cool down enough before serving it, otherwise it won't hold together, and it's not as good when it's not completely cold!
Enjoy!
---
Photo gallery
---
---
Content available in other languages
Want to have your own Erasmus blog?
If you are experiencing living abroad, you're an avid traveller or want to promote the city where you live... create your own blog and share your adventures!
I want to create my Erasmus blog! →