Public Transport in Athens - Getting around Athens
Public Transport in Athens - Getting around Athens
Athens is a big city, so it is inevitable using at least one means of public transportation during your stay here. Depending on where you stay, you can choose the means of transportation that suits you best. In order to move around Athens, you should be provided with one of the modern electronic tickets that are available for all kinds of transportation. There are currently three types of them:
The Ath. ena ticket is a paper rechargeable ticket that can be used again and again as long as it remains in good condition.
The anonymous Ath. ena card is a plastic rechargeable card that can be charged and recharged with products varying from a "90-minute ticket for all modes to 5-day tickets.
The personalised Ath. ena card can be charged and recharged with all Athens transport products varying from "One 90-minute ticket for all modes" to 365-day tickets.
You can check all the information about the public transport system, which tickets you can purchase and where you can issue them in the Athens Transport Guide. The prices of the tickets are not that expensive: if you want to move around Athens, you pay 1.40 or 0.60 cents for the student for a ticket with a duration of 90 minutes. Alternatively, if you are commuting every day, it will be extremely profitable for you to get a 30-day pass with 30 euros, or 15 euros with your student ID. The price of all the tickets can be used for an unlimited number of transfers on city Buses (excluding Airport express buses and X80 line), Trolley-Buses, Tram, Metro (all stations except Airport), Suburban Railway (only the urban section, not the Airport).
Bus - Trolley-bus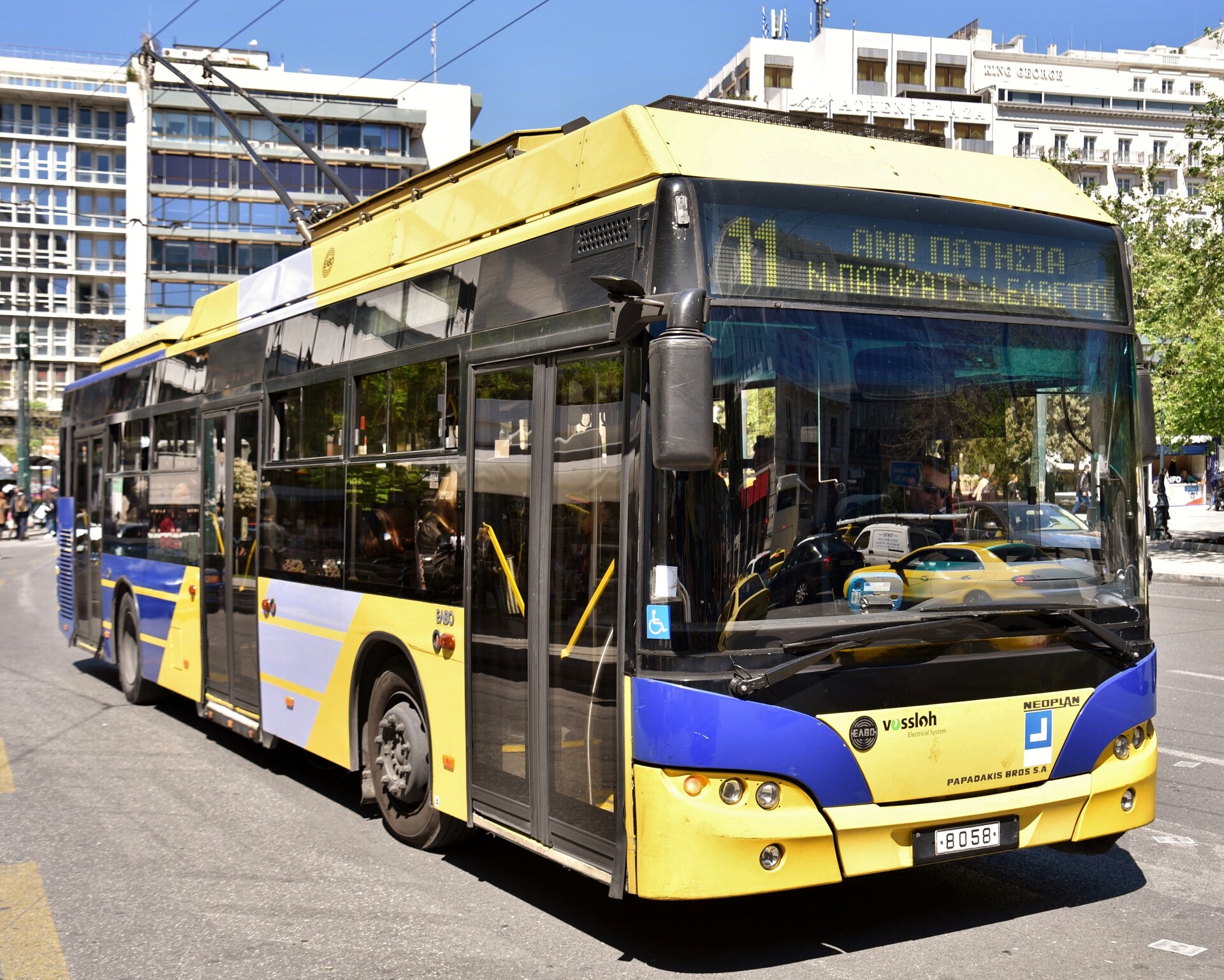 Athens has a complex network of buses, covering all the city and the suburbs. Nowadays, in most of the bus stops, you can see the time of the arrival of the following bus live on a sign, but that does not mean that you should always trust the schedule. For better service, I suggest that you download the OASA Telematics application on your mobile phone. It will prove to be extremely useful, as you will be able to see not only the exact schedule but the actual position of the buses in real-time as well. Keep in mind that there are also some lines that work at night, and you can use them if you want to have a long party night out.
Tram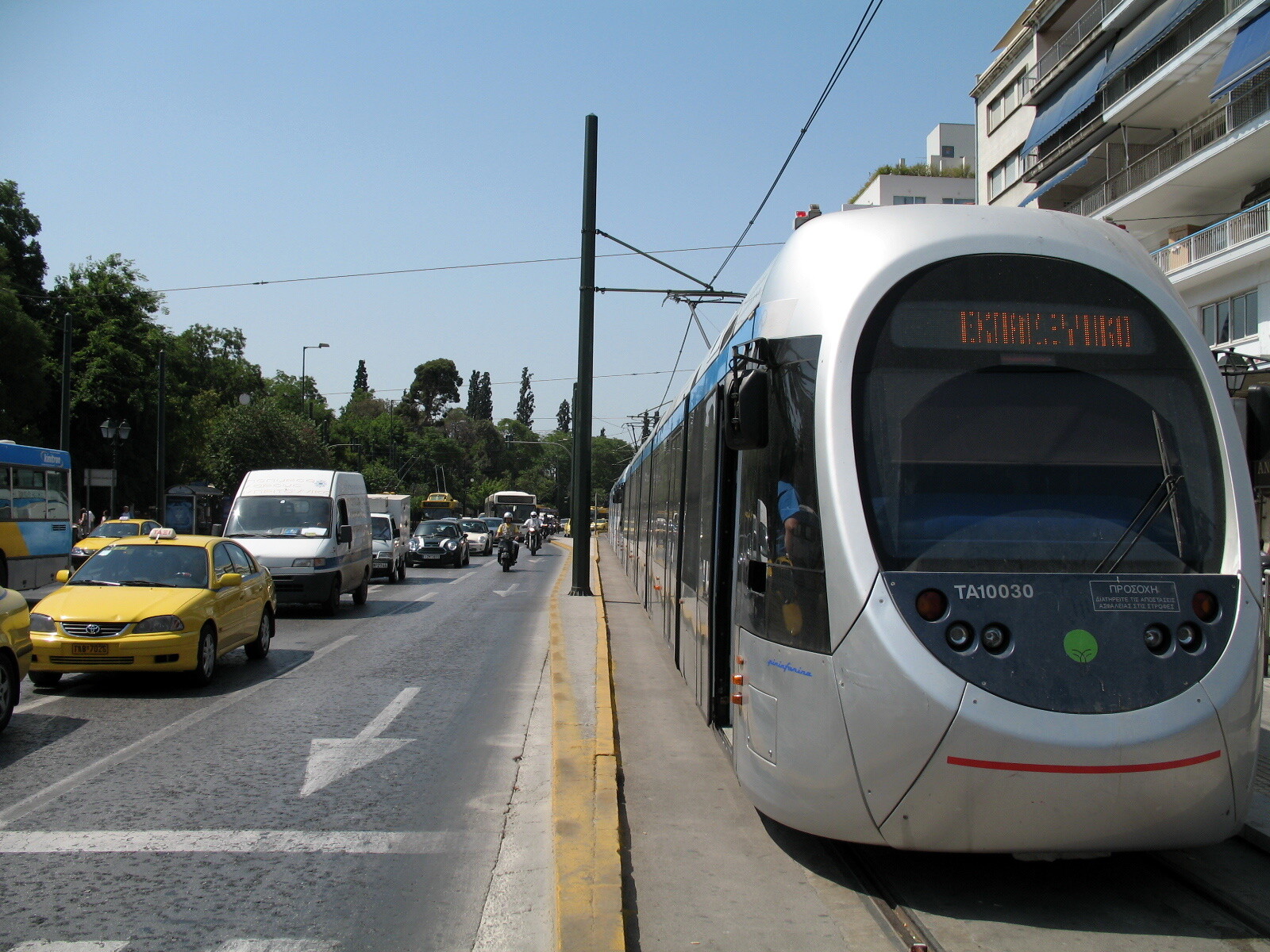 The Athens Tram has 3 lines: T1, T2 and T3, and it is currently being expanded. It covers a large part of the centre of Athens till the seaside part. You can see more information on the tram network on Stasy.
Metro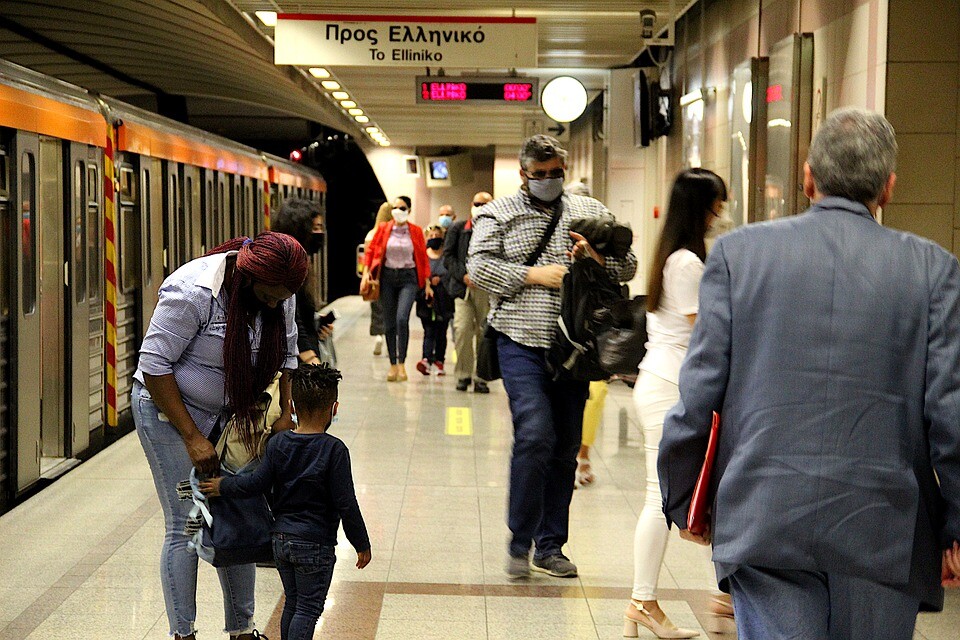 The Athens metro is one of the most modern subways in Europe. It has only three lines, that connect with each other, but there is also the fourth one under construction. The waiting time is about 3 to 5 minutes, which is almost doubled at the weekend or late at night. You can also download the TfA Metro Tram app on your mobile phone, which helps you see all the stops and changes you need to do at the metro and the tram.
Suburban Railway
The suburban railway connects with the metro and you can use it if you wish to get to the Airport or make a day trip to some outer parts of Athens, like the beach, or some suburbs. Notice that your normal ticket doesn't count for all the network of the suburban railway, but only for the urban part of it, so you will need to pay for a special ticket to reach some of the stations.
Bicycle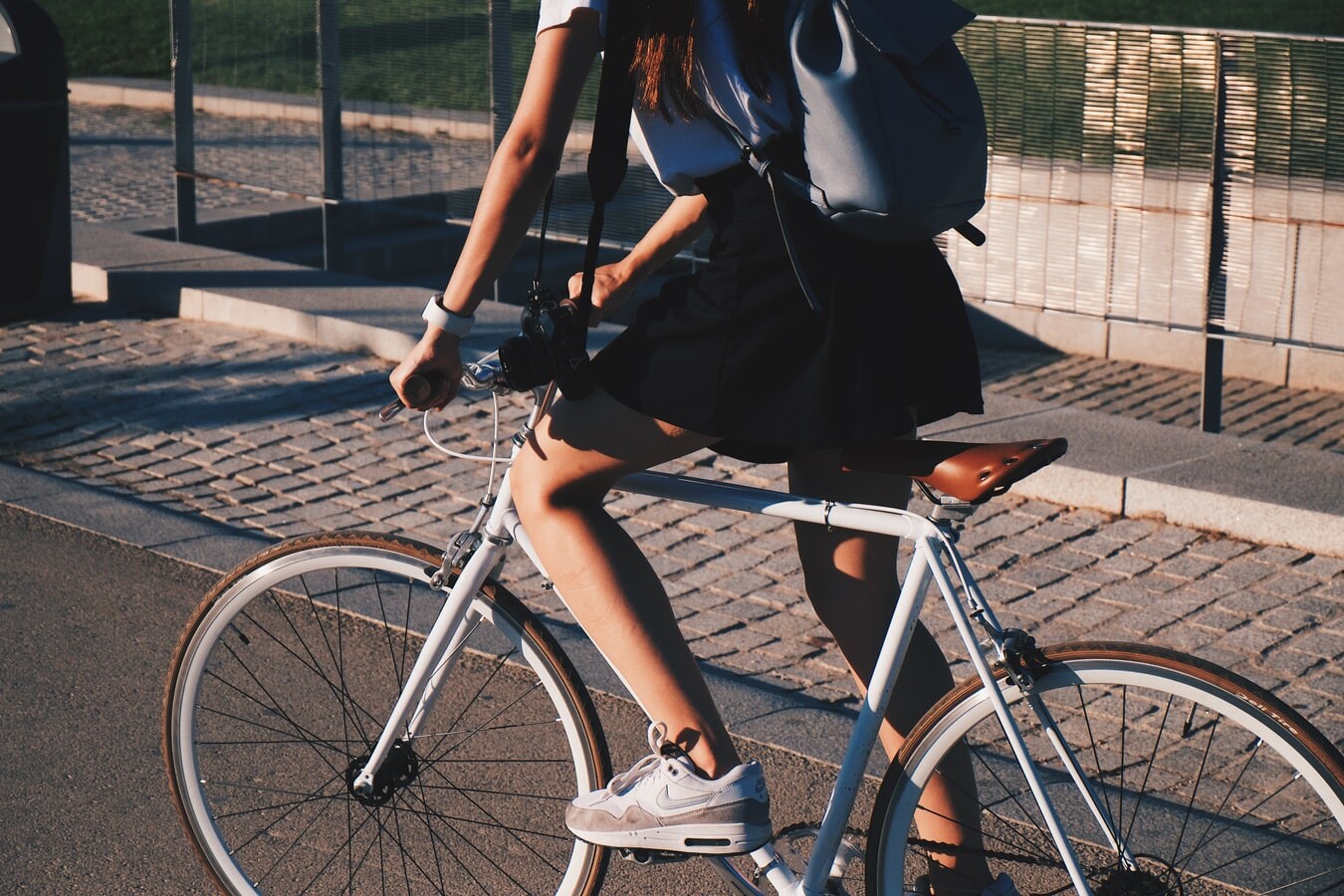 You can also use a bicycle to get around in Athens, but I really wouldn't recommend that if you want to move around the centre, as there is a lot of traffic on the streets and the drivers are not so careful and obedient when it comes to the law, so riding a bicycle there is not very safe. Anyway, there are some- but not many- parts of Athens that have special streets for bicycles with really enjoyable routes, like Kallithea or Kifisia.
Taxi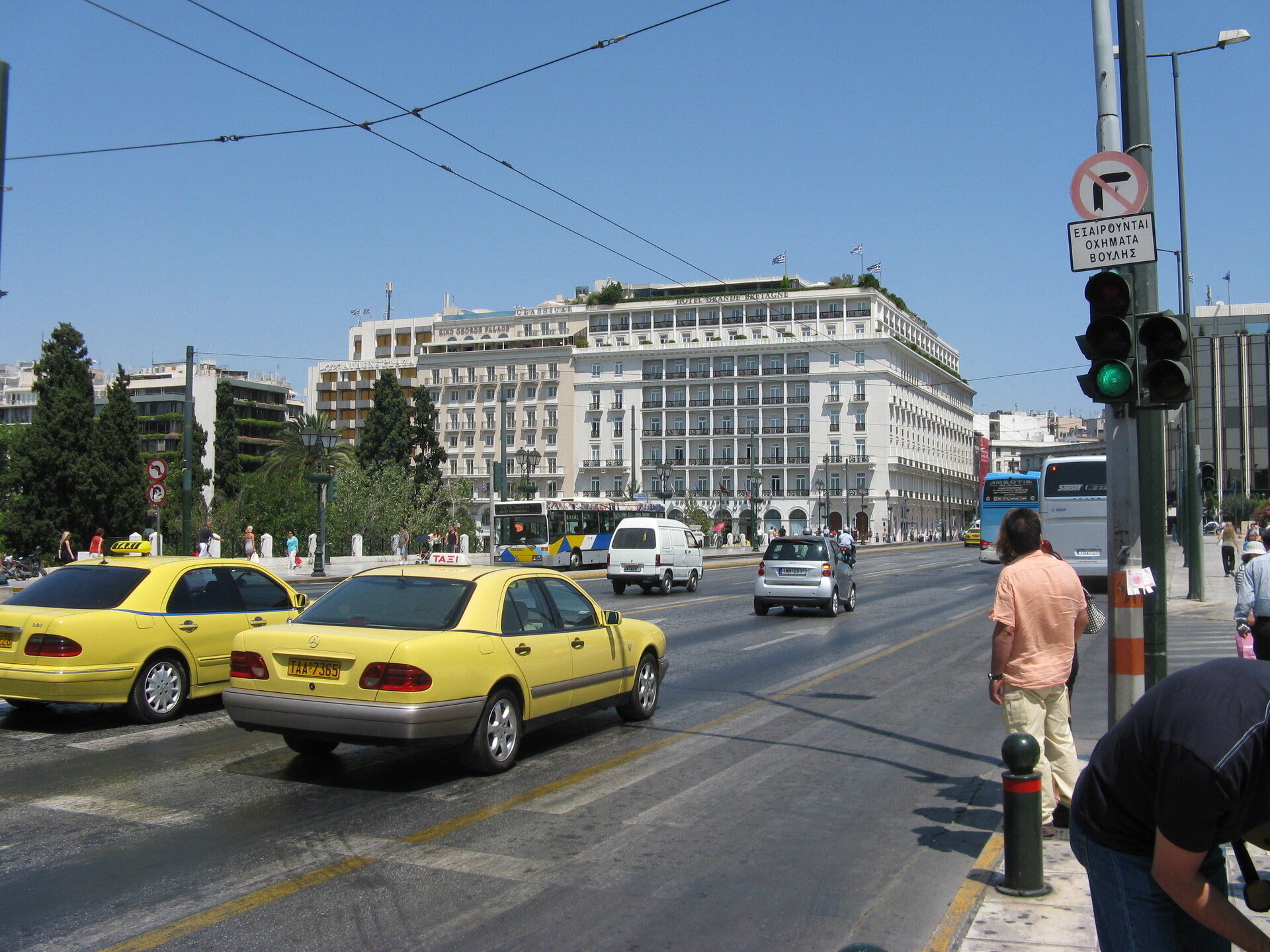 The capital is full of yellow taxis, that you can use if you run out of every other option regarding public transportation. You need to know that after midnight and till 6pm you will be charged with the double fare. The taxi charge system is working with the taximeter, and at the end of your ride, the taxi driver should issue a receipt. For your better convenience, though, if you are on a street without taxis and you don't want to wander around searching for one, you can download the Beat application on your mobile, which tracks your location, gives you the chance to choose the taxi driver you want to come and pick you up, and indicates the amount of money you will be asked to pay for the ride.
---
Photo gallery
---
---
Content available in other languages
Want to have your own Erasmus blog?
If you are experiencing living abroad, you're an avid traveller or want to promote the city where you live... create your own blog and share your adventures!
I want to create my Erasmus blog! →