Experience in Warsaw, Poland, by Bernardo
Architecture and landscape

10 / 10 points

Entertainment

10 / 10 points

Culture and customs

10 / 10 points

Transport

10 / 10 points

Gastronomy

10 / 10 points

Prices

10 / 10 points

Party

10 / 10 points

Weather

10 / 10 points
---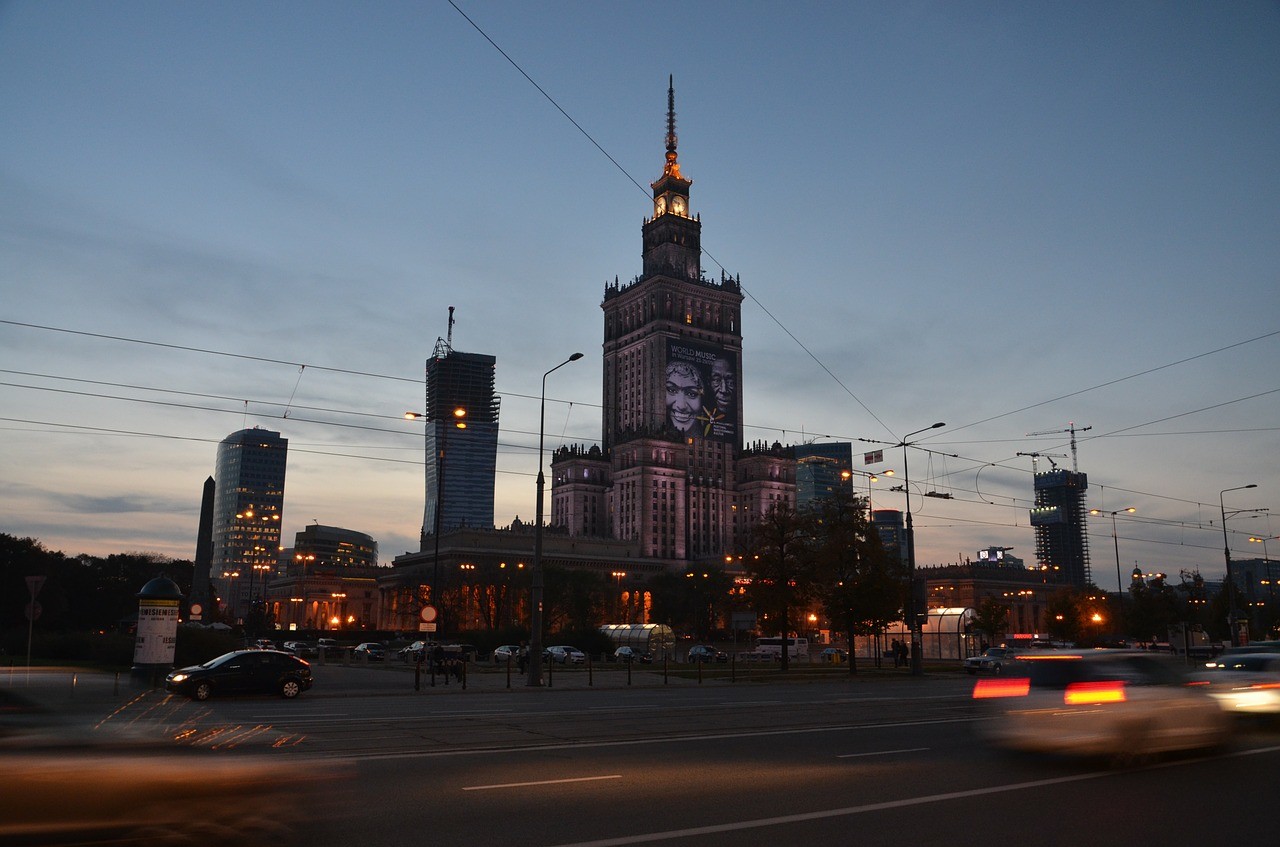 Fotografia 1: Magnificent Warsaw.
How is it like to live in Warsaw? Would you recommend it? How is the city?
Living in Warsaw is to live . I strongly recommend it. This is a really good city to enjoy the freedom that Erasmus allows us to live in. It has everything that a European capital has, and even more: museums, shopping malls, nightlife, parks, markets, live music, viewpoints, lounges, beaches, people with smiles on their faces, good weather and nice prices for the European average.
I thought I was going to find a cold, ugly town, with a heavy and unfriendly atmosphere. I was told that Poles are unfriendly and that they don't like foreigners. But the reality is that everything that I was told was just a lie. I met very friendly and welcoming people. I was never bothered because I was a foreigner and I really liked the Polish people that I met.
The city is beyond beautiful and it has a great atmosphere for foreign students, with a lot of places to visit, for instance, beautiful parks. The city itself really calls for those walks, since it is completely plain. The weather was cold, but sooner it became warmer than in Portugal. In April I was already going out with just a T-shirt on during the nighttime. I had never thought that that would be possible, but I did it several times. I went several times to Warsaw river beach.
After a certain point in time, nights ended very early, between four and five a. m., which was when we left the disco. It was something completely different from what I was used to in Portugal.
What is the student atmosphere like in Warsaw?
The atmosphere that I am used to in Lisbon is really similar to me because it is made up of people of the same nationality. When I arrived in Warsaw I was expecting the same thing but in sort of a Polish version. To my surprise, what I found was a class consisting of 90% of Indian people, and the remaining 10% was a mixture of Erasmus students from all over the world and Poles. I loved it, it opened my eyes , and when I was back in Lisbon my class was no longer made up of people similar to me; it was made up of people completely different from me as if they were from India.
On average, how much did you spend to live in Warsaw?
I spent roughly 600€ per month . My rent was around 300€ per month, and the rest was spent on the gym (15€ per month), food, drinks, and going out. I only traveled three times during my Erasmus year, because I decided that I would travel on my way back from Warsaw to Portugal. So, instead of taking a plane, I decided to travel on buses, visiting the places that were on the way. I used the Polski Bus (Polish Bus network), which is incredibly cheap, and I was able to go to Riga for only 10€ and to Budapest for about 8€. You should definitely take advantage of it!
Is it hard to find accommodation in Warsaw? Do you have any advice to give?
It's not hard if you are willing to compromise and take a risk . If you try to find your "perfect home" it will take longer. I set out for Warsaw without a home. Therefore, once I arrive in the city, I started the search. It took me four days to find a house near the center with three bedrooms, a kitchen, and a bathroom. My bedroom was huge and had a balcony. It was the best room in the house. We paid just under 300€ a month. The house wasn't modern, and neither was the building, but for the three months that I was there, it was perfect and I wouldn't mind coming back. I would give anything to be back.
I used Facebook to find the house and I met with the owner of the house, as well as with a mediator for a tour. At first, there were only two of us, but since we just wanted to find a place to live, rather than the hostel that we have been living in the past couple of days, we decided to rent the house and try to find a roommate as soon as possible to share the rent with. In less than three days we found someone who turned out to be a great friend of ours. This is how things work in Erasmus. It is really important to keep your mind open.
What is the food like? What are your favorite dishes?
Pierogis e Pivos Pastries with meat or other filling inside and beer. These two were the ones I ate the most. I even got sick of the first one because I ate so much of it. Supermarket Pierogis are too mundane. The beers are very good and there is a huge variety. I was often limited by the price, but I always like to vary the brand because the price difference was not that big. I got used to drinking half-liter cans like I used to drink medium and mini cans in Portugal. Packs of four half-liter cans became the norm in the refrigerator at home.
I rarely ate traditional Polish food, but the times I did, I was quite satisfied. I can't remember the names of the dishes that I tried, but eating Pierogis at the restaurant was way better than eating the ones from the supermarket. I especially enjoyed going to Zapiecek with my friends and ordering a bunch of different dishes and sharing them with everyone. I was able to try a bunch of them and I was really happy.
Which places would you recommend visiting in Warsaw?
Old Town , Palace of Culture and Science , Polin Museum of the History of Polish Jews , Łazienki Park, Legia Warsaw Stadium , Chopin musical concerts at Łazienki Park his statue), Pole Mokotowskie, Chopin Museum , Vistula river , among others.
Fotografia 2, 3, 4 e 5: Old Town. Chopin Museum. Łazienki Park and Chopin statue at Łazienki Park, where the concerts occurred.
What is the quality of restaurants in Warsaw? Can you tell us which are the best restaurants to eat in?
I'm not the best person to answer this question. I ate out very little, but I really liked Zapiecek for traditional Polish food. The restaurants where I ate out the most were where I ate Kebabs. I ate lots of them. I had a Amrit Kebab next door, a very good Kebab chain. I advise you to try it. Kebabs in Warsaw are quite good and popular.
How is the nightlife in Warsaw? Which are the best places?
In Warsaw, the nightlife is very good. In Warsaw, you can drink inside the clubs at incredible prices. A beer cost just over one euro, and the tickets to the clubs were either free or cost a maximum of five euros! The nightlife is very cheap in this city. Unlike in Lisbon, you cannot drink on the street, so you can only drink at home, in the bars or in the discos.
Wednesday nights at Klub Park are Erasmus nights, and were 90% of the time occupied by me. The entrance fee is 10zl and you get beers until a certain hour if you show up early.
The Cuban Theater is crazy on weekends. Latin music is in high demand in this city.
La Playa and the discos on the riverside are great places to have a great night when the heat starts to invade the city.
To start the night there are very populated bar streets such as Nowy Świat, Mazowiecka and Pawilony.
Streets : Nowy Świat, Mazowiecka e Pawilony.
Clubs : Opera, Capital, Cuban Theater, Level 27, Dekada, Luzztro, La Playa, among others. Klub Park is a must for Erasmus students on Wednesdays.
Pubs : Meta, Pijalnia, Chupito, among others.
Which advice would you give to upcoming students coming to Warsaw?
Enjoy the city. It is very diverse and offers many opportunities for fun. You will have no trouble finding your space, and finding things that are different from what you are used to.
Breathe...
Stay open,
Stay curious
and let the experience move
through
you.
Thank you for reading!
Read more experiences like this in Lisboa!
---
Photo gallery
---
---
Content available in other languages
Share your Erasmus Experience in Warsaw!
If you know Warsaw as native, traveler or as exchange student... share your opinion on Warsaw! Rate different characteristics and share your experience.
Add experience →