Reasons to feel proud of Peru (Part I)
Dear world, this story started thousands of years ago when our great-great-grandparents started a job that every Peruvian is still working on to this very day. The job was very simple; it was to unite us all. To unite us not only with each other, but also our surroundings, our land, sun, water and interior. We are one, us and the world. This is our way of doing things: wisdom, harmony, and above all, love.
Our produce is our way of conversing with the planet; our way of telling them what we have learned, where we came from and where we are going. Within each fruit that grows from the earth and inside every stitch of thread, there is Peru. We are an everything: our plants lives in our clothing, our clothing in our tradition, our tradition in our pisco, our pisco in our world-famous gastronomy... We are a world inside a world, and therefore everyone can find what they're looking for here, and much more. This is what they taught us, this is who we are and what we are proud of. Peru; dedicated to you, dedicated to the world.
Hello, I hope that each and every one of you is very well! What I just gave to you as a preface was the 2016 promotional video by the Peru Brand, designed for the purpose of exploring Peru. This video warmed my heart and made me remember all the different reasons and motives as to why one can feel proud of having been born in this sunny land of the Incas and so many other cultures that have flourished here along its vast and wide territory.
However, there are many things that need to improve, there's a reason why Peru still has an economy with a lot of inequality for Peruvians who struggle daily to support their families. There, for example, we have the already well-known "wall of shame" - a barrier-type wall that separates a human settlement where, during the winter, people endure the damp cold of the capital city. Furthermore, on the other hand we have the residential area of Las Casuarinas, these types of houses make up one of the most annoying things in my Peruvian society. However, I don't want to talk about the bad things, the things that exist in every country as well as Peru, today I want to talk to you about the wonders and the unique things that you can do in Peru. It's a world inside another world, one that makes it a point of reference worldwide for its historic value and for being one of the most mega-diverse countries in the world.
I hope I don't fall into any kind of Peruvian fanaticism or anything like that, I just want, after having just finished the month of patriotic parties in Peru, to recognise the different reasons why each Peruvian man and woman should feel proud to belong to such a marvellous country.
Reason 1: We have more than one type of climate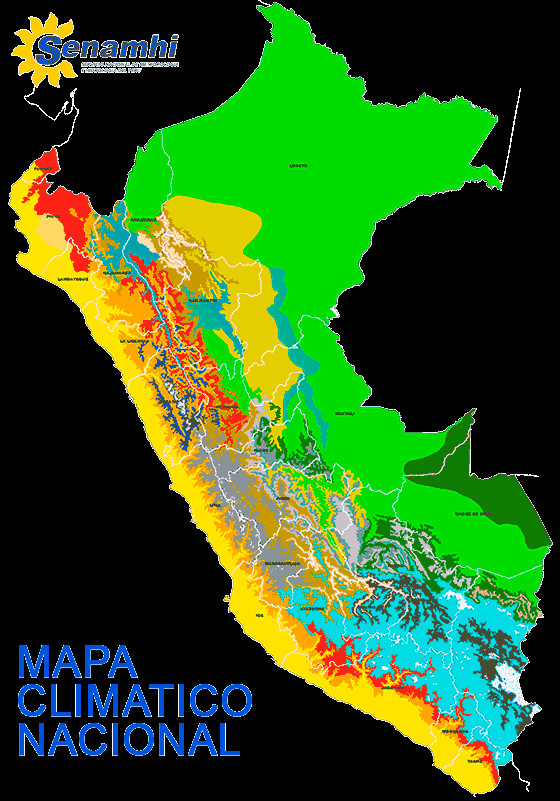 Peru has a rich variety of climates; maybe you think that we only have mountains, coastline and jungle, but that's not true. We have a lot more, as well as a large bio-diversity of flora and and fauna in each environment. Thanks to having studied Tourism in my country, I have been able to have the opportunity to get to know at least a few of the general environments we have in Peru, like the coast, mountains and jungle. These three large climatic regions that separate Peru and that generate all of our culture are simply amazing!
To start off with, we are going to go into detail in general terms of how the climates in Peru are defined, thanks to an internet page that I found with educational information about how Peru is formed:
① Semi-hot, very dry or desert climate:
Altitude: from the coast 0-2000 metres above sea level.
Area: desert, corresponding to the coast.
Rainfall: 150 mm/year.
Features: Arid terrain with low rainfall.
② Hot and very dry climate:
Area and altitude: Northern coast: Piura and Tumbes = 1000 metres above sea level.
Area: Dry, corresponding to the northern coast.
Rainfall: 200 mm/year.
Average temperature: 24° C.
Features: low precipitation.
③ Warm, sub-humid climate:
Altitude: between 1000 and 3000 metres above sea level.
Area: Andes.
Rainfall: varies between 500 and 1200 mm/year.
Average temperature: 20° C.
④ Cold climate:
Altitude: between 3, 000 and 4, 000 metres above sea level.
Area: Inter-Andean valleys.
Rainfall: 700 mm/year.
Average temperature: 12° C.
Features: Ice during the winter.
⑤ Frigid or altitude climate:
Altitude: between 4, 000 and 5, 000 metres above sea level.
Area: Plateaus or high plateau.
Rainfall: 700 mm/year.
Average temperature: 6° C.
Features: wet summers and dry winters.
⑥ Snowy or icy climate:
Altitude: above 5, 000 metres above sea level.
Average temperature: below 0° C.
Area: High peaks of the Andes.
Features: perpetual snowfall.
⑦ Semi-hot, very humid climate:
Area: Eastern Andean slopes.
Rainfall: above 2000 mm/year.
Average temperature: below 22° C.
⑧ Humid or tropical-humid climate:
Area: Lower jungle.
Rainfall: around 2000 mm/year.
Average temperature: 25° C.
Features: Extreme temperature (exceeding 30º C).
Now, who are the godparents of this great biodiversity? Well, there are two geographical factors that make Peru have this bio-diversity, here we have the the Andes Mountains and the Humboldt Current. Peru is very fortunate to have this great bio-diversity, and Peruvians are called to respect this large climactic variety, respecting our Mother Nature.
And if you think that's all, you're wrong! This brings with it a whole chain of factors that make Peru a kind of star in this world. Thanks to the climactic phenomenon we call micro-climates, as the Peru Brand campaigns have said various times, Perú is a catalogue of the world. This is the first reason I'm showing you, with a lot of affection, because it is what triggers all the other reasons that we are going to see. So, if you're a Peruvian, you can feel more proud about belonging to such a mythical sunny land, like I do.
Reason 2: Diversity = a universe, the whole universe is summarised within Peru.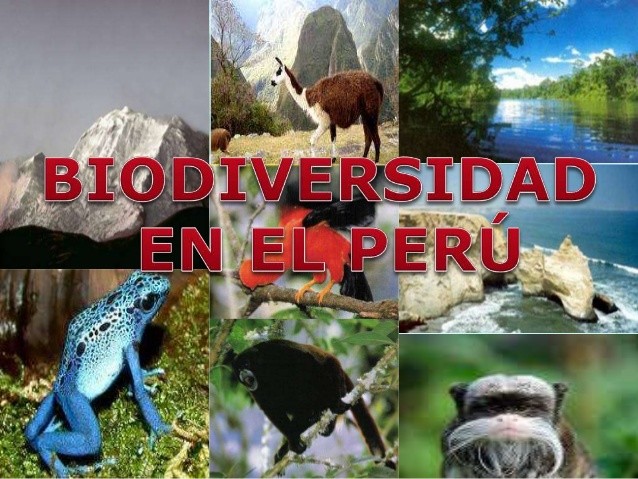 Peru has 84 out of the 117 life zones on the planet. It has the 2nd largest diversity of birds in the world and 128 of the most important bird-watch areas. Furthermore, we have the 5th largest number of mammals and reptiles, 4th largest number of amphibian species, the largest number of fish in our rich sea, 8th largest number of plant species, the largest number of butterfly species and, as a beautiful extra, our country hosts 10% of the world's orchids. Could you have imagined all of that?
Our biological wealth places us within the five most bio-diverse countries in the world.
We also have 71 million hectares of forest where all these species live, all of this is thanks to the great variety we have in our climates. We are a country of contrasts: on one side we have a desert area, then our beloved Andean Peaks and, following that, our hot jungle. In the middle of these environments we have our lakes, mountain ranges, canyons, customs, food, drinks, rites and living cultures. Living monuments that give us their land, each area of Peru is unique , from a brand-new Marinera, with its chicken chili, in addition to our Flag liquor that is our Pisco. .
Our Lord of Sipan and Machu Picchu, all of absolutely everything, summarised in one place called Peru!
Our biodiversity is one of the most brilliant emblems for which it is good to be Peruvian and we are undoubtedly a multicultural nation.
Reason 3: Textiles made by Peruvian hands for the world.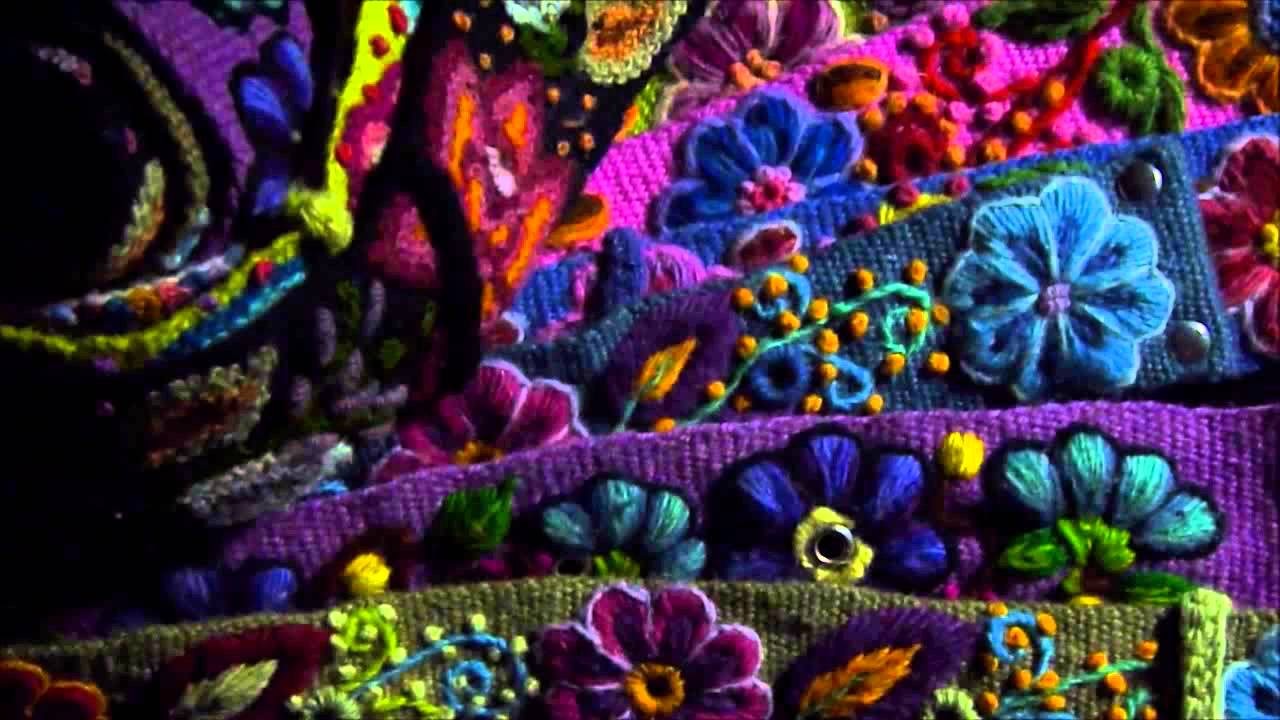 The millennial thread of Peru has been woven bit by bit, and this is not something that began a few years ago - no! It's something that started thousands and thousands of years ago. These hands that turn Peru into a nation with a fine texture to make its textiles, is one of the other reasons why it's cool to be Peruvian.
To understand the development of textiles, we have to understand that it is thanks to the living cultures that exist in Peru. We have, for example, the weavers of the island of Taquile as a sample of the present, on the other hand we have the remains of the Paracas of the southern coast of Peru as true masters of this great work of art.
They say that Peru is on trend, we have the events that take place each year that are becoming more and more popular, like the fashion events in Lima, like Lima Fashion Week. During which, fashion designers from many parts of Peru and the world come to show their designs and new trends.
On the other hand, the boom in textiles is also thanks to our dear animals the camelids - the llama and the vicuna. They provide the finest fiber in the world so that we are able to perform these tasks, without them this boom would not be possible. In addition to mentioning the farmers who harvest the Pyma cotton, which is considered to be the best cotton in the world.
How would all the material and resources be used without Peruvian creativity, it is thanks to that creativity that we have been able to go so far. These beautiful designs that characterise each region of Peru is one more reason to be proud of being Peruvian.
I can't help but mention this thriving new society that lives and works daily in the popular centre of Gamarra in the Victoria district. This is a place where you can buy clothes made by Peruvian creativity and that, today, is still a key point for the sustenance of many Peruvian families. I remember that my mother, for example, would go there at least once a year for Christmas to buy clothes for me and my siblings since, in this area, you can find a great variety of good quality and inexpensive clothing.
For example, now that I am far away from Peru, when I see and touch and use clothes from other parts of the world, I can notice the difference in quality. I can easily realise that Peruvian material has such impressive quality and it is a new pillar to develop the economy of my country.
It's not only for wearing clothes, but also can be used to decorate your home. There, for example, you have the mantles of Ollantaytambo in Cusco where you can get them from prices that start from 35 soles. For example, I bought one when I traveled to Cusco and I have it framed in my house as if it were a block, it is spectacular to always feel that I belong to this thousand-year-old culture.
As you can see, all the magic of a culture is passed on through textiles, through the seamstresses of emerging Peru, made with their hands and blessed by this land to continue their work in their daily life.
Reason 4: It's not just food, it's a gastronomy that is open to imagination and dedicated to feeling.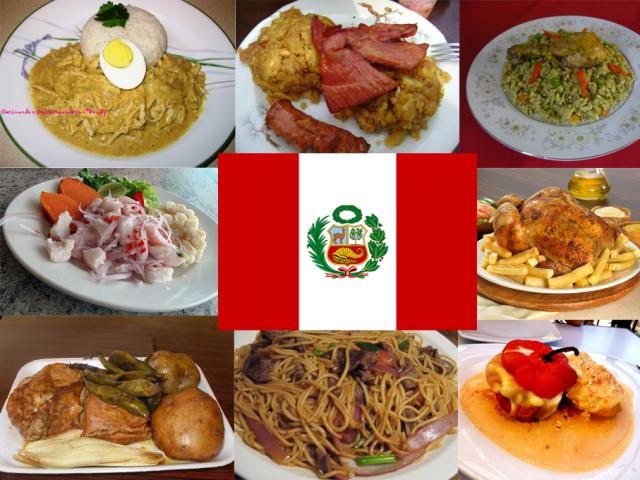 Now let's go onto one more reason why being Peruvian is cool, this one will work up everyone's appetite... We are going to realise that this reason is so wide that we will never be able to stop talking about it.
There is a phrase that summarises Peru in a part of its history and it goes like this: "Peru is a beggar sitting atop a goldmine". It seems that years have passed, and I mention this sentence because the Peru that existed decades ago is not the same; this beggar has woken up and realised that his bank is full of gold and that he can make the most of it by developing other branches of his life, Gold not only shines because of its minerals, but also because of all the wealth that Peru possesses.
To speak about Peruvian gastronomy nowadays is all the glory in the world! For example, first we are going to begin to speak about the city that best represents it, in my opinion, and that is my city! Lima is considered the gastronomic capital of Latin America! The city of Lima has won lots of consecutive awards in recent years and that is thanks to being a torch with a wide gastronomic range.
The World Travel Award has selected Lima for 4 consecutive years as the best culinary destination in the region. At the present time, thousands of foreign visitors arrive in Lima in order to try their rich culinary offers.
There are many celebrities that have tried our tasty dishes when they arrive in Peru, it leaves them lost for words when they start to try each one of our dishes. I know this because I have worked in one of the most luxurious hotels in the capital.
Peru is a nation where one falls in love with trying any of the culinary dishes; it is impossible for you not to fall succumbed to the rich flavors of Peru. For example, we have so many star dishes like the ceviche, the sautéed loin, the limeña cause, the fried rice, the stuffed peppers, the tacacho with cezina, the goat meat... Among many others that you can find here in Peru.
On a section of this website, I did a post about Peruvian gastronomy focusing on Lima so, here I am going to summarise some of the restaurants that you can find in Peru and that you should visit. If you're from Peru I am 99% sure you will have heard of everywhere I am about to mention:
Cevicherías:Fish and seafood are common to taste in a good ceviche, as well as leche de tigre, or seafood jelly in Lima, and in the rest of Peru, ceviches are only usually eaten at lunchtime, it is very rare for us to eat a ceviche at night, but nowadays there are restaurants that open at night for visitors. One of my favorite restaurants is Blue Point, you can learn more about the restaurant by reading my experience by clicking here
Anticucho shops:Anticuchos are skewers made of cow's heart and eaten mostly at night, they are served with corn, potatoes and cream. It truly is a delight that I'd recommend for you to try during your visit in Lima. My favorite anticuchería is Tio Mario. You can get to know more about this restaurant by clicking here where I share my experience
Chinese: This is one of the most popular types of food in Lima - the Peruvian restaurants merged with Chinese! One of the most emblematic dishes in these restaurants is the tasty fried rice with pieces of meat, Chinese onion, kion and sillao. It is normally served with a hot wonton soup and the price is not too expensive. Another option is to try the delicious sautéed noodles. In the center of Lima we have a place called Chinatown that you can explore by clicking here
Chicken shops: Any Perauvian who respects himself eats a grilled chicken with his fries at least once a year, even in Lima we have different days where we celebrate a food. For example, the day of grilled chicken where the chicken shops get the best deal by receiving many customers. There are many restaurants dispersed throughout the city, like Norkys, Rockys, Las Canastas, Pikalo among others.
Japanese: They are the Peruvian Japanese restaurants where the food has an unmistakable flavour. Most of these restaurants are in the districts of San Isidro and Miraflores. As well as these, you can also visit ramen soup restaurants, like Tokio Ramen, Naruto, among others.
Creole: They are restaurants that have their own style in Lima and long the Peruvian coast. There's nothing more delicious, for example, than a plate of rice with chicken served with a Creole sauce, as well as a tacu tacu, or the restaurants that offer salted loin, one of the most emblematic dishes of Peru
Regional restaurants: As it is the capital of Peru, Lima has lots of restaurants that honour different parts of Peru, like the Arequipa restaurants, the restaurants of the jungle, the northern restaurants, among others.
Limean sweets: Limean people have a wide variety of desserts, many of which are related to colonial times created in the convents. Nowadays, in the centre and different parts of Lima, you can find one of the most well-known desserts in Lima, known as the mazamorra morada. If you want to know more about Limean desserts, I invite you to click here to be directed to where I talk about the well-known desserts in my city.
The Mistura Event: Every September, Limean people celebrate the gastronomy festival of Mistura. The international gastronomic event is located in the region every year, and here they dedicated a publication to Mistura, you only need to click here
As you can see, the Peruvian gastronomy goes much further than just the simple mixing of flavours, not only is it thanks to many representatives of Peru, like Gastón Acurio for example, to the death of Teresa Izquierdo, but also to the different restaurants in Peru.
Writing about gastronomy is to understand that everything depends on a base: the majority of culinary schools of the world today exist in Lima. We have a lot of young people who are dedicating themselves to the culinary profession and becoming chefs. On the other hand, our influences have crossed the border, arriving at the neighbouring countries like Chile, for example, and crossing seas to England.
As I said, each year the Mistura event is celebrated and it makes thousands of Limean, Peruvian and foreign visitors arrive year after year in search of the best dishes at affordable prices. If you're in Lima during the month of September, you should definitely go to Mistura in the search for your Limean experience...
I can't end without mentioning and giving homage to all the Peruvian mothers in the world that teach their children faithfully and that maintain the 100% Peruvian flavour over generations and generations. Thank you to the Peruvian mothers, we have this virtue of being good representatives of our own gastronomy. For example, I am learning to cook thanks to the teachings of my mother that I value so much and that fill my soul.
Gastronomy is a way to be patriotic. If there is something that Peruvians are proud of, something that we all agree on, it's our gastronomy. It is also that being part of a country so varied, it is sometimes difficult to find the similarities between us, but the boom in gastronomy has made us all come together and sit around the table together in order to keep this boom going sustainably for today's Peru and Peru of the future.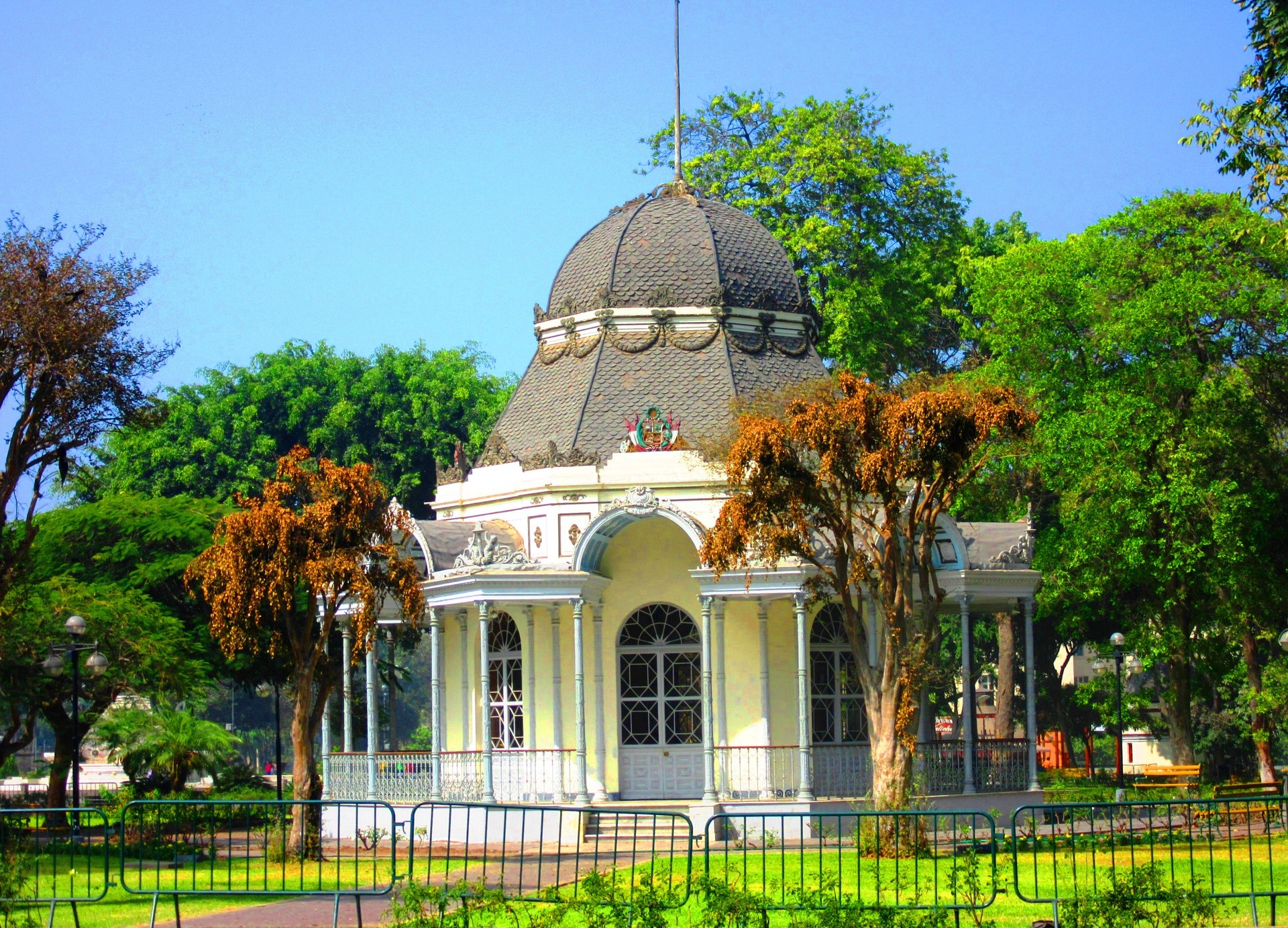 Thanks to my experience in Tourism and my work in Lima, I have had the opportunity to try different Peruvian flavours in the different restaurants in Lima that suit everyone's tastes. From eating in a little market store to eating in a luxury restaurant in my capital.
As we have been able to see, these are the reasons why I think it is important to feel proud of our beloved Peru, and at the moment we have only seen the first part of our homage to Peru. We will see each other in the next part with more reasons to feel proud of being Peruvian.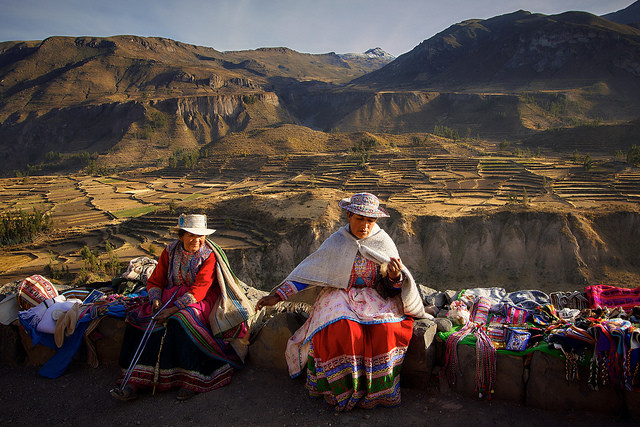 ---
Photo gallery
---
---
Content available in other languages
Want to have your own Erasmus blog?
If you are experiencing living abroad, you're an avid traveller or want to promote the city where you live... create your own blog and share your adventures!
I want to create my Erasmus blog! →