5 Tips to Living Like a Local in Istanbul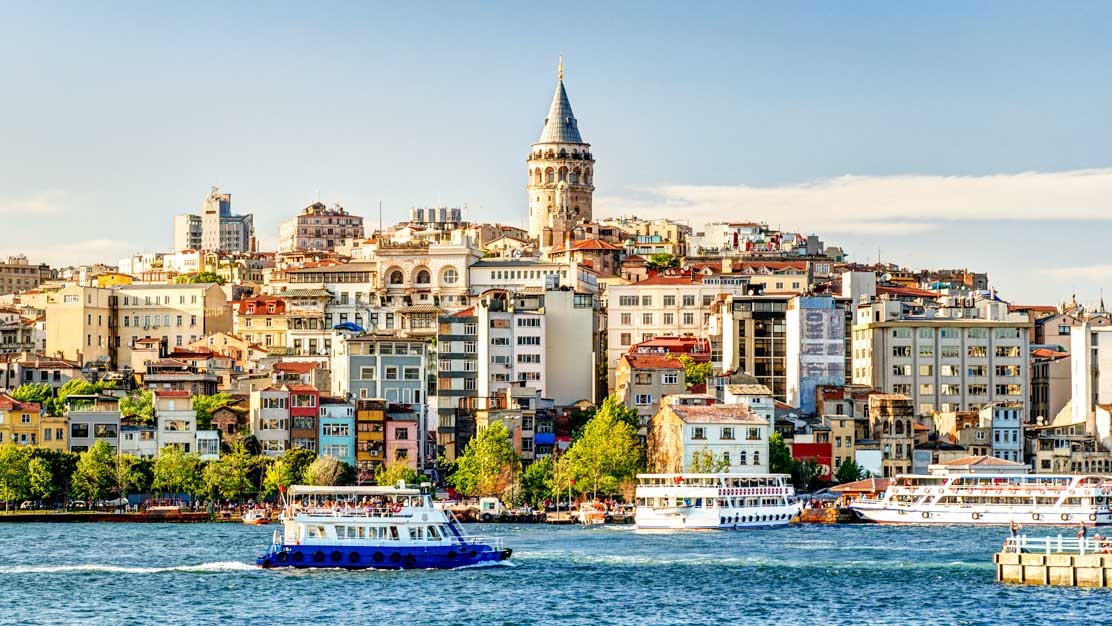 In the fall of 2013, I arrived in Istanbul to study as an exchange student at Bogazici University. It was my first experience living outside of the USA, and I was ready to get the full experience of living abroad. However, I wasn't quite prepared for how monstrous this city is.
Istanbul is a city of 14 million people. Or 17 million. Or 20 million. It depends on who you talk to. The buildings are crammed together, forming hills of towering skyscrapers and colorful apartments. Cats play under each trash bin, and people are on the streets pretty much 24/7. There are multiple ways to get around the city using public transport, from a metro system and even special, long buses (Metrobus), to ferries and an underground tunnel that takes you zipping beneath the Bosphorus. It can all seem very overwhelming.
My 4 months of studying here saw me go from a wide-eyed newbie to a çay-drinking "Istanbullu". Even though Istanbul is gigantic, I have found that it is very possible to find your own place in it. From getting to know your favorite neighborhood ("semt" in Turkish) to picking out your favorite coffee shop, it is easy to settle into life as a normal resident.
I later moved back to Istanbul to work after graduation, and am now finishing my 3rd year in this amazing city! I feel at home in Istanbul as one of the 14 (or 17... or 20) million residents. Whether you are traveling through Istanbul for a few days, studying here on Erasmus, or starting a job, here are 5 tips for living life in Istanbul as a local.
#1 - Drink your çay and Turkish coffee.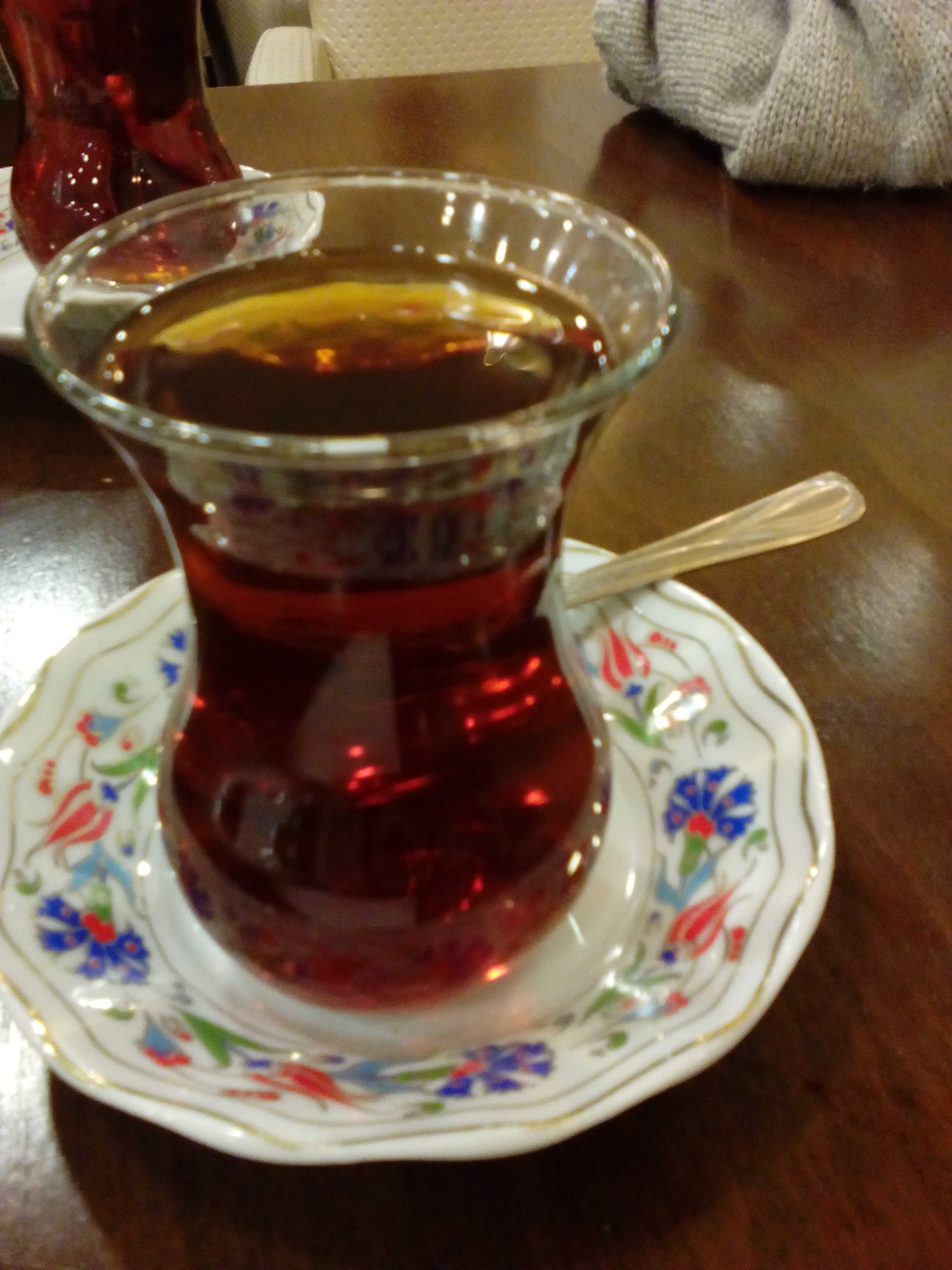 Most Turks drink black tea throughout the day, usually with lots of sugar and always served in a beautiful glass, tulip-shaped cup. Çay (pronounced like "chai" but not tasting like chai at all) is usually made from tea leaves harvested near the Black Sea and is prepared using a double-pot system. The steam from the water in the bottom pot brews the leaves that are floating in the top pot. Tea is served at breakfast, throughout the day, and after meals.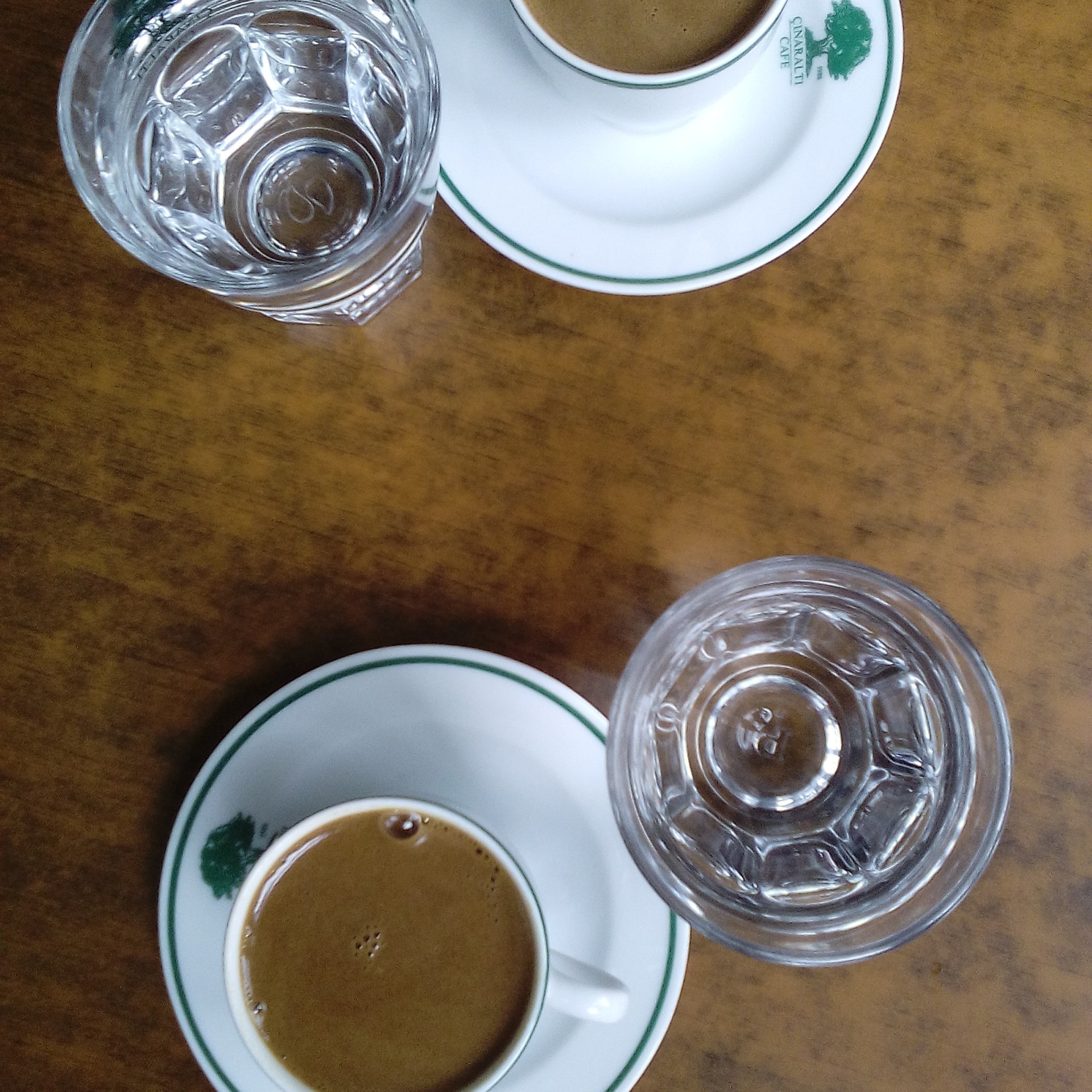 Turkish coffee is an extremely strong coffee that is served in a tiny cup, like espresso. Watch out, and don't drink it down to the last drop; you are expected to leave the thick mud at the bottom of the cup. I recommend ordering "orta şekerli" (medium sugar) if you want to enjoy it. And if you see locals turning their cup over and then studying the coffee grounds? They are participating in a common household fortune-telling activity called "fal". What do you see in your coffee grounds?
#2 - Shop at a pazar.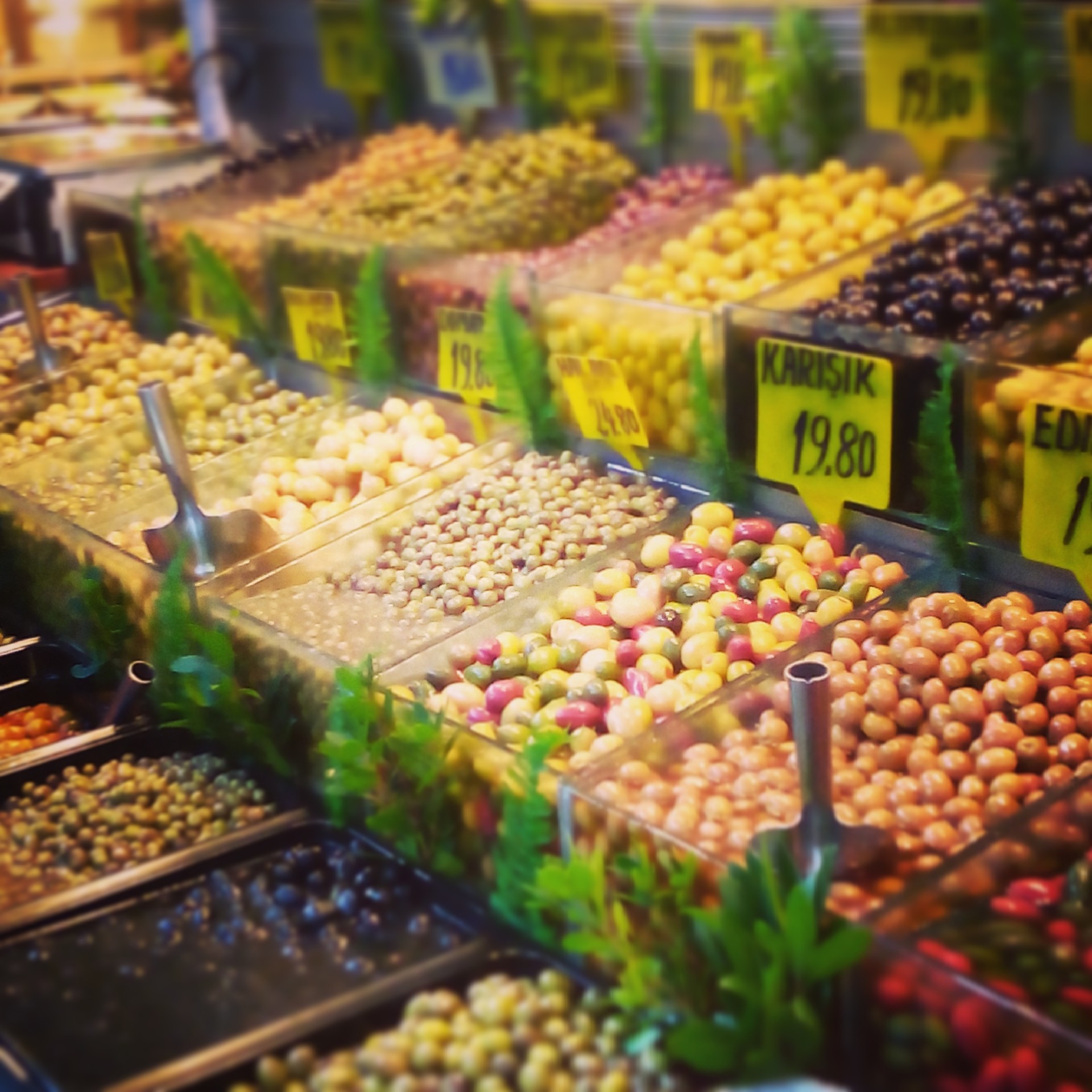 Most neighborhoods in Istanbul have a weekly, open-air farmer's market that has all the best fresh produce and utensils. The locals say that you get the best deals there, although you need to have plenty of cash on hand and be ready to bargain down the prices a bit. These markets are called "pazar", and it is great to get among the locals, stock up on produce for the week, and practice your counting skills in Turkish.
#3 - Pick a football team.
Football (or soccer to some of us) is the most popular sport in Turkey. If you live in Istanbul, one of the first questions you will be asked is "Hangi takimlisin? " or "What team do you support? " You will most likely choose either Galatasaray, Beşiktaş, or Fenerbahce, but if you want to sound like a real local, you should probably research and support a far-off team like Rizespor, Trabzonspor, or Giresunspor. The locals will be quite amazed.
Watch out, though, and make sure you are wearing the right colors in the right neighborhoods on game day! The Istanbul football teams usually have their one spot, and locals are very proud of their representative teams.
#4 - Dress like it is winter... all the time.
I have been told that many Turks are worried about catching cold, so they really wrap up in layers all the time. From what I have observed, this is quite true. If you really want to fit in, always carry an extra jacket or scarf and put it on at the smallest sign of a breeze or gust of wind. This is also very smart, as the weather in Istanbul can change quite often. If you are shopping at a pazar (see #2), make sure to grab one of the beautiful scarves that Turkish fashion is known for. These also make great gifts to take back home!
And never wear flip-flops in public; those are for the pool, beach, or hamam, and nowhere else.
#5 - Find a view and chill.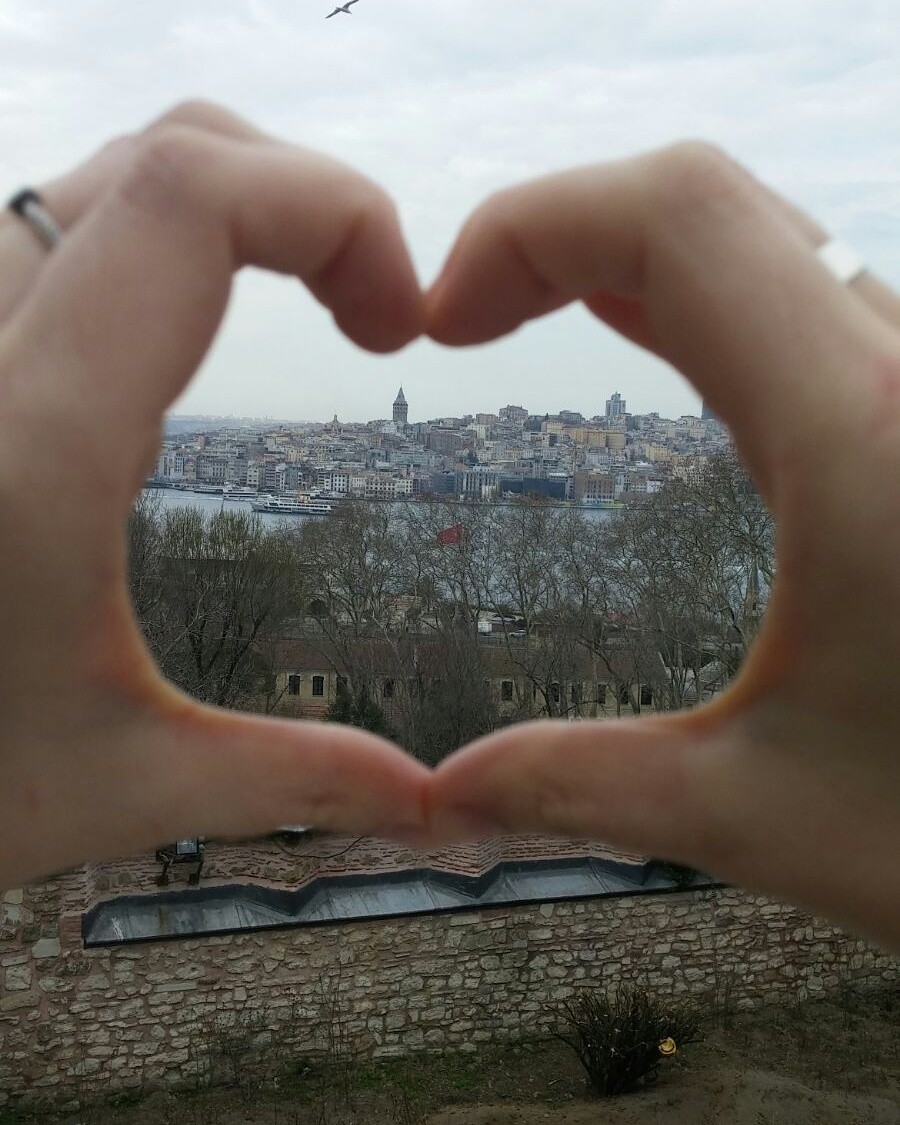 The Turks have perfected the art of chilling. There are so many magnificent views in Istanbul, especially of the Bosphorus, and many people spend their free time relaxing with their face to the beauty and not a care in the world. I once thought that I had stumbled upon a parking lot with a great view, and I got ready to sit and enjoy it in front of all the parked cars. To my surprise, I found that all the cars had people in them! Locals had pulled up, snacks in hand, and were enjoying the view just like it was a drive-in movie.
Not in the mood to enjoy the view from a parked car? There are several multi-story Starbucks in Istanbul (Bebek and Kadikoy are the most well-known) that offer a stunning Bosphorus view. Rumeli Hisari and Topkapi Palace are two other sites that also give a photo-worthy glance at the beauty of this city.
So, grab a friend, find a view, order a çay, and enjoy.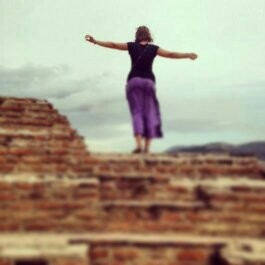 ---
Photo gallery
---
---
Content available in other languages
Want to have your own Erasmus blog?
If you are experiencing living abroad, you're an avid traveller or want to promote the city where you live... create your own blog and share your adventures!
I want to create my Erasmus blog! →