Dresden Nightlife
Dresden Nightlife
A city full of life
It doesn't matter if it is day or night, there is always something to do for you. To go out in Dresden usually means to go to Neustadt, because this neighborhood is thought to have one of the liveliest bar scenes of all Germany, with an extremely high concentration of bars, clubs, and cafes. Talking about bars and clubs, in Neustadt you have a large choice according to music, people, decorations and of course prices.
As the district is really famous for going out, there are several connections with the public transport. You can take tram 3, 6, 7, 8, 11 to Albertplatz; or 7 and 8 to Louisenstraße; as well as 7, 8, 13 Bischofsweg; 13 Alaunplatz; 13 Görlitzer Straße; 13 Rothenburger Straße; 6, 11, 13 Bautzener Straße; and you will find yourself somewhere in the party area!
Bars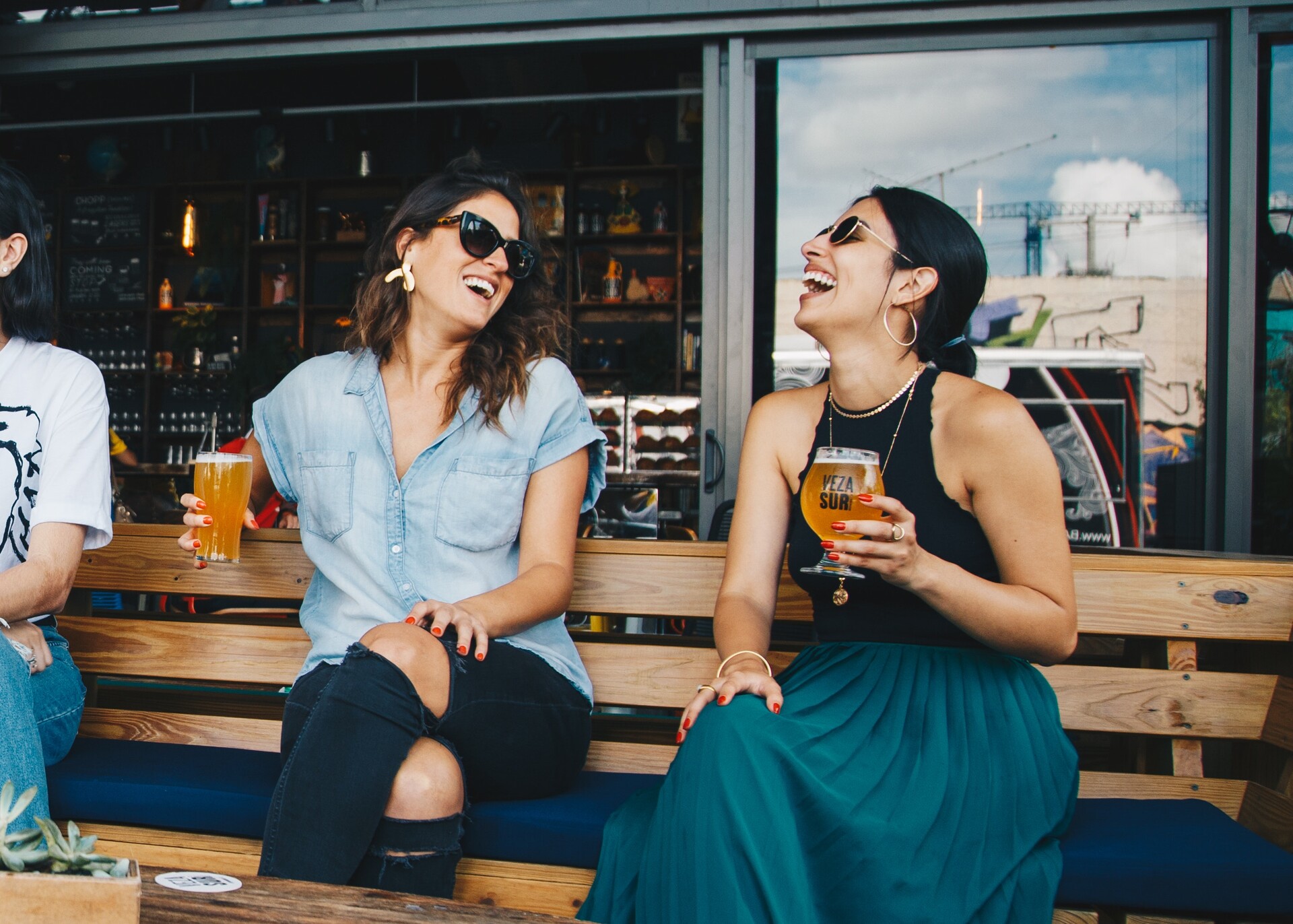 Katys Garage
Really famous among international and national students and locals in general. This bar/club offers every day different kind of events: from rock concerts to electro parties, you can find everything you like. On Thursday it is "students day": with your card you will have free entry and discounts for some drinks. Katys Garage has 2 floors. Down is the bar and DJ-/dancing area and also the perfect area to relax; upstairs are the smoking area and 2 football tables. In summer they also offer a beer garden, which is really worth to visit. All prices are students friendly, which means drinks are between 2€ for beer up to 5€ for cocktails.
Rosis Amüsierlokal
If you like Rock'n'Roll, Indie, Alternative, Rockabilly or Psychobilly - this will be you favorite bar/club. On monday is students day with free entry and a lot of discounts and a DJ, who plays the best songs of this music styles. During the week or even during the weekend there are live concerts, but you'll need to pay up to 7 € for the entry. Students like to go out there, because prices are really cheap and there are also 3 football tables.
Hebedas
A really cozy and nice bar in the heart of Neustadt. People going to Hebedas usually prefer to take a beer or a good wine and have a nice conversation about god and the world with friends... all in candle light. During the week it seems like a quiet and calm bar, with a lot of cozy sofas and armchairs, but on the weekends it opens its back room for long and dancy indie nights. Absolutely recommendable, Hebedas also offers billards.
Little creatures
A small and pleasant bar with all different types of music. The decoration insides reminds of a second hand shop, because all chairs and tables are different. You can smoke inside and they also offer a lot of party games. Prices here are a little bit more expensive. The cheapest beer costs around 3€.
Pawlow
One of the oldest punk rock bars in the neighborhood... it looks like anything hasn't changed since the beginnings of the 90th. So if you like good old german punk rock music and half of a liter draft beer for 1,50€, you have to try it!...especially because one of the bartenders has been working there since the 90th. Usually he doesn't like new people, especially tourists. But that is the point! That's why this place is so special. If you manage to conquer him, you will spend the most funniest and craziest nights here.
BBC - Bar Brasserie Cassis
I would say it is one of the best cocktail bars in town. The prices are amazing. They offer more than 40 cocktails, from 3,50 - 6€. It is crowded all the time, because the cocktails are very delicious. So come earlier and start a great night with an excellent atmosphere and super funny bartenders.
Groovestation
Famous for the special groovy music and laid back atmosphere. Sometimes they have live bands, sometimes only music out of the box. But it is always worth a visit! On Monday is student day, which means free entry, excellent party and unforgettable nights with great music. Drinks are a little bit more expensive, so take advantage of Mondays.
Ostpol
One of most iconic bars/clubs in the East Germany style. They offer concerts in a separated hall, playing form swing/blues/jazz music to punk/rock and electronic music, with guests from all ages. The bar room is unique and furnished like a former East German living room. That is why you will feel transported back to the past. You also can find typical East German gambling machines, they're funny but also tricky, the best is that they're still in black-white and use a technology of more than 30 years ago. Beer starts around 3€; and you have to try the typical East German shot Pfeffi(peppermint liqueur).
Chemiefabrik
The place offers a lot of punk/rock/electronic concerts and it is very famous for people, who likes it more alternative. Concerts there are amazing, because the hall is quite big, dark and decorated with a lot of small details and a great lighting effect, that you can get lost into the music. It is also separated from the barroom, which gives an impression to be in two different world. The barroom also offers cozy places to sit down and relax and even football tables. After every concert is an aftershow party with DJs and different kinds of music: sometimes 80s, 90s, punk/ rock or electronic music. They also have a small kiosk, where you can buy a vegetarian/vegan snack if you feel hungry. And the outside area is also big. In summer times people usually sit there on the floor and have a drink before the concerts/ parties start. Chemiefabrik also offers a fireplace, with makes this place really unique and cozy. And prices are super fair!
Lebowski
When all the clubs and bars are closing, the Big Lebowski always let you have the laaaaaaaaast drink. It is a really small bar, where all the people that meet, don't accept that the night should be over. Sometimes it is funny, sometimes a little bit strange, because people are too drunk.
Square Louisenstraße/Rothenburger Straße
This is the place to go during spring/ summer nights. All people meet there to enjoy the Neustadt feeling. It is the square of Louisen Straße and Rothenburger Straße. It isn't a bar, neither a club. You will just have to sit on the street, having a beer and chat with friends or make new friends. The atmosphere there is unique. And everyday there is someone with a soundsystem, singing or making a performance, so you never get bored. It is the most cheapest alternative, as you can bring your own drinks or buy it in Spätis (short form for Spätshop (late shop), which sells drinks for like 0,80€ for half a liter beer).
Most of the bars are closing between 4 and 7 am. But Dresden is a city which never sleeps on the weekends and you have the possibility to go on partying, sometimes till the early Monday morning hours.
Clubs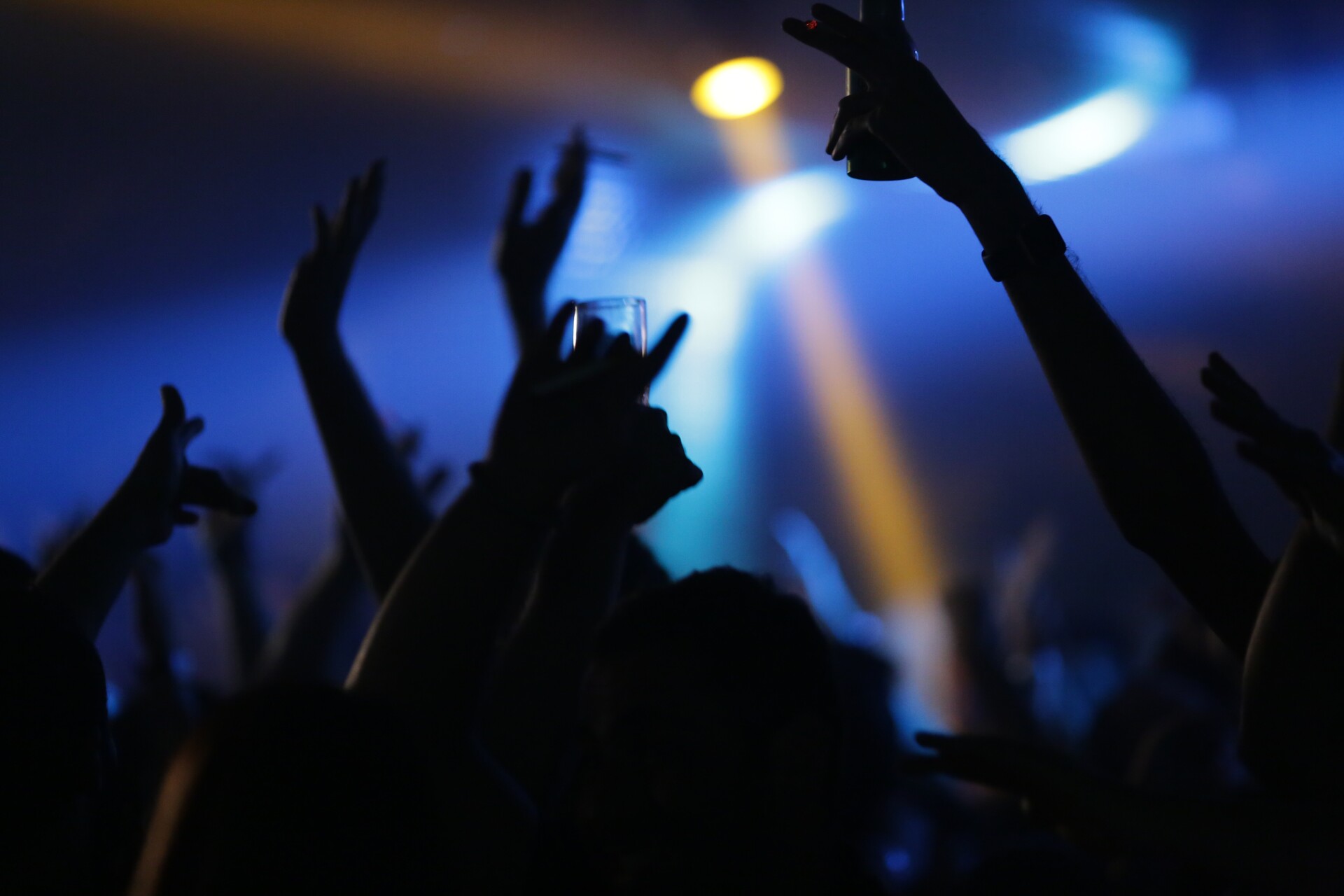 Neustadt
Koralle: anyone who likes classy and noble atmosphere shouldn't come here. In the middle of the new town, there is a small staircase down to the Club Koralle. Here you spend the night with deep house, tech house and techno sounds - sometimes chilly, sometimes really hard. The small dance floor makes the club a family destination for equal-minded people: it's all about the music and the joy of dancing! As it is really small, the entry costs just 3€!
Altes Wettbüro: diversity is very important in this club... Here, soul and hip-hop events are just as much part of the calendar of events as plate exchange and street art shows. The location is individual - depending on the event, different "floors" are opened or the garden bar is put into operation. The audience is as mixed as the events. Entry here is usually between 4 and 8€, depending on the party.
Industriegelände
This district is located a bit far from the city center, where you can find all other big clubs. You can reach this party neighbourhood with tram 7 or 8: Industriegelände.
Objekt klein a: the newest club in Dresden, which opened its doors in 2017. Although it is quite new, the club became soon one of the most famous for students and locals. Not only because of the unique decoration with a lot of beautiful details, and amazing outdoor space for parties under the sky and really good electro parties, but also for being a safe space for all people and all genders. People going there have an emancipated dealing to each other, what makes the place special. They don't accept discrimination and they put a clear sign against racism, facism, sexism, homophobia and so on. Entry is between 7- 12€, it depends on the parties and DJs and drinks are from 2€ upwards. During the week they also organize workshops or lectures relating to gender, feminism and actual political topics.
Sektor Evolution: if you like really good and hard techno, this is you place. Sektor Evolution is one of the oldest clubs in Dresden, popular for parties, which never end. You can go there on a friday night and come out in the early Monday morning hours, if you are strong enough. The club has 3 floors: one for hard techno, where people usually lose their mind; another one for electronic music and tha last one which is outside and plays softer music for relaxing. Entry there is a little bit more expensive, because it has famous DJs playing. But there is the possibility to stay the whole weekend, so you can save money for a hostel :). Drinks are affordable. The cheapest beer is around 2,50€.
Paula: it is a nice and cozy club, located quite close to Sector Evolution. If you prefer smaller clubs with a more familiar atmosphere, you should go to Paula. Also the music is different: it offers Drum'n'Bass, Indie or chart nights... a wide variety of nice music. And also the entry is more student friendly, as you pay 5€ and around 2 € for a drink.
City Center
Almost every tram crosses the city center. So you can choose between numbers: 1, 2, 4, 8, 9, 11 or 12 to Postplatz; or 3, 4, 7 and 9 to Pirnaischer Platz.
Kraftwerk Mitte: probably the most spectacular club of the city in the middle of the old town. Huge projection surfaces let the interior appear again and again in new light, a waterfall from several meters height pours past the bars in the cellar, from where fire fountains are sprayed upwards. Shows, dancers, performers doing gymnastics under the covers - this is Kraftwerk Mitte. Prices from 5€!
Blue Dance Club: the Blue is located right next to the shopping mall Altmarkt galerie and not far from Postplatz. Being in the middle of the city, it's easy for everyone to reach it. Especially during Wednesday evenings you need to go and enjoy the best Black Music. If you are a student, the entrance is cheaper... you will have to pay no more than 1,50€, otherwise only 3 €. And if you order one drink you get two. Especially for students, the Black Music and R'n'B evening in Blue is really popular
Tip: in Germany all bottles have Pfand (deposit), also in clubs. So if you are out of money, just collect the bottles and try to get a new drink. Usually bottles have 0,50 € Pfand, glasses 1 €. But don't make a business out of it; it is a opportunity for people with few money.
Open airs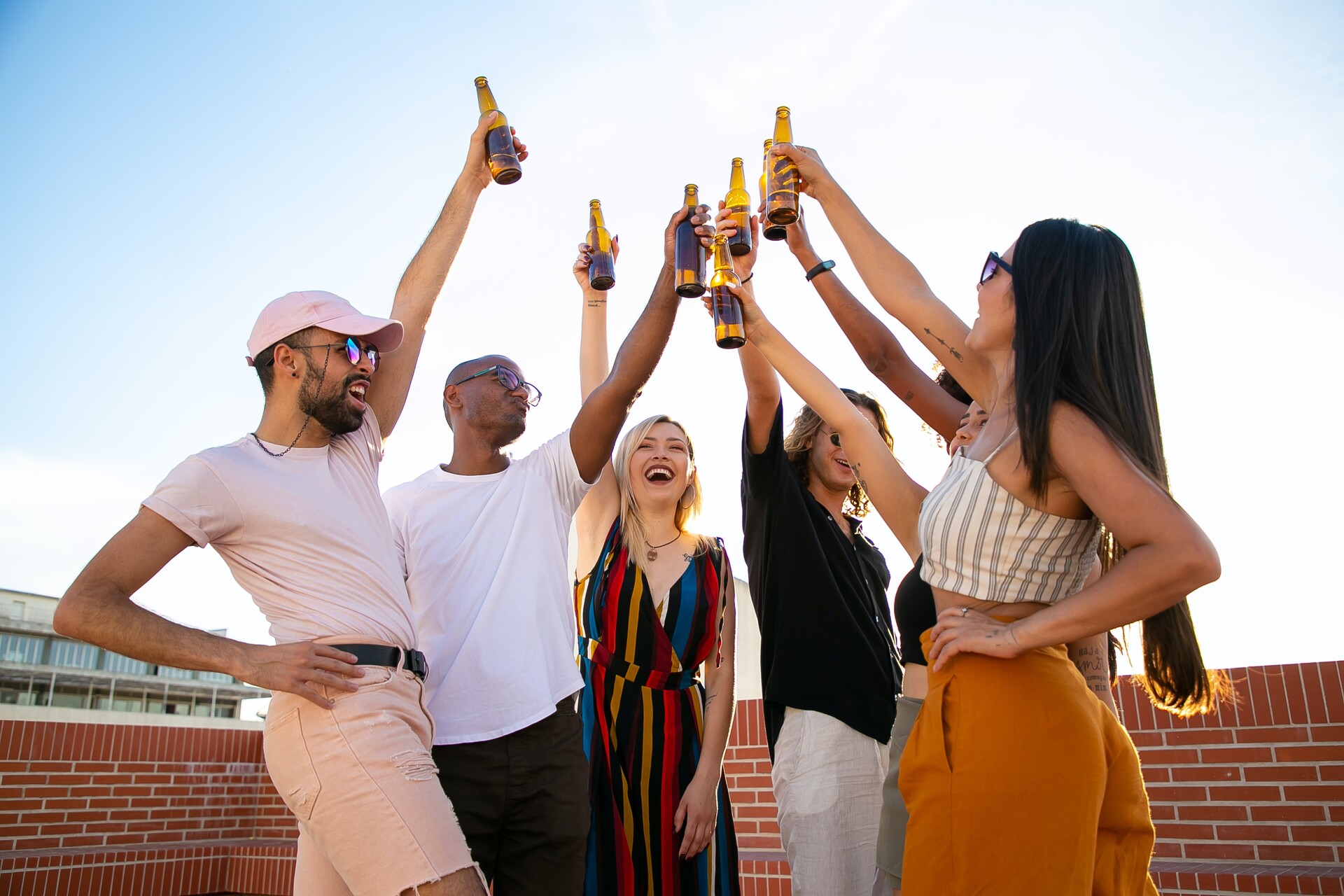 In spring/ summer time there are a lot of open airs in the city. They are really popular among young people, because they are for free and mostly in lovely hidden areas like the mountains or close to the lake. The atmosphere is amazing; people are dancing under the sky or just hanging around and enjoying this unique atmosphere in the middle of nature. How to get there? It's kind of difficult, because often they are not even legal, especially at night. But try to get in touch with some locals and they will let you know where and how to get there. This kind of free parties are absolutely worth it; you should go there and you will never regret it! Take care of the environment and don't throw your trash into nature. Usually the "event managers" distribute portable ashtrays, so use them!
There are, of course, more bars and clubs in Dresden, for almost every taste of music. If you want to check where/when to go, click here.
Click here if you want to:
---
Photo gallery
---
Want to have your own Erasmus blog?
If you are experiencing living abroad, you're an avid traveller or want to promote the city where you live... create your own blog and share your adventures!
I want to create my Erasmus blog! →