Strasblog Part Five: History in My Hands
Bonjour! How are we all?
This week began, as always, with my seven hour day and the pain-inducing four hour seminar in the evening (well this week was three-and-a-half hours... I accidentally turned up half an hour late... clearly my timing is not at its best at the moment).
It's going to sound weird but I think my tutor may have read my blog last week, because on Monday she actually did something really... nice. When class was called to a close she moved to the back of the class, where I lay shattered from the four-hour torture, and asked how I was. I'm pretty sure my response was just a mumble of letters that sounded close to French - I was so shocked I didn't know what to say!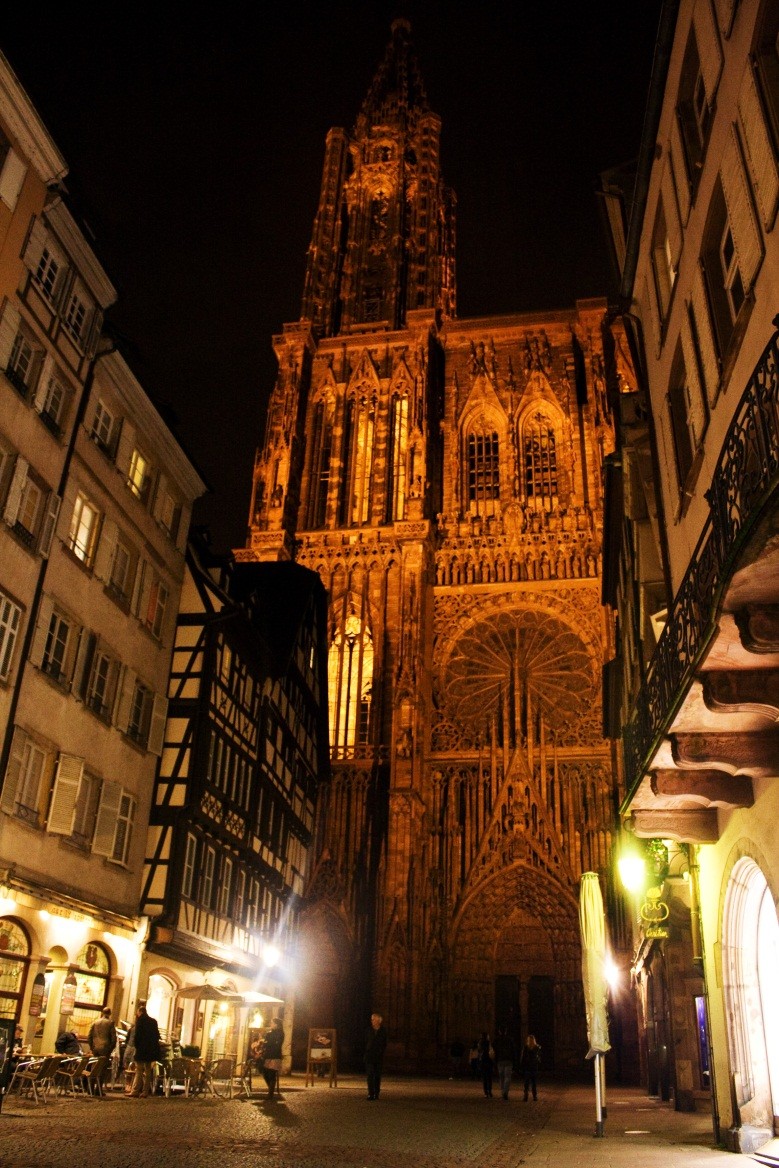 Tuesday and Wednesday, my two free days midweek, passed by without note apart from the football I watched/took part in. Tuesday night I watched France vs. Spain and it felt great watching not only an interesting match, but a match where the two teams were living up to their potential... unlike a certain national team of mine! Wednesday night we hit the Foot en Salle building; once again I was in goal and once again I was nutmegged. That hurts as much as the ball-to-face incident I suffered just a couple of minutes later...
For all you reading because I can't seem to have a week pass without doing something stupid, don't worry because here it comes. On Thursday I went to buy an envelope, which cost about six cents. Unknowingly, I went into the shop with no change and only a ten euro note. As I watched the poor man empty his till of change, a sense of guilt overpowered me so much so that I had to buy something else just to be kind... so I bought glue. I have no use for glue at all.
After that disaster I had one of the best experiences of my time here, one which will explain my choice of title. During my Regional History lecture, we visited an archive packed full of old documents available to History students at the University. For a historian this building was like Disneyland. The feeling of holding a book that was published over five hundred years ago is something I will never forget; the feeling of being so close to a time long gone is something I will forever cherish.
Anyway, after that sentimental stuff, on Friday I had another proper night out in Strasbourg. After attempting to teach some Germans how to play ring-of-fire (for future reference don't attempt this - it's impossible), we hit a pretty cool bar that had a name something along the lines of "The Artichoke". I didn't drink too much here, but it was enough for me to accept paying seven euros for a Desperados in the eventual destination of our night Live. A little tear came to my eye in the morning when I realised the mistake I had made...
That's all for now folks, see you next week and à plus tard les amis!
---
Photo gallery

---
---
Content available in other languages
Want to have your own Erasmus blog?
If you are experiencing living abroad, you're an avid traveller or want to promote the city where you live... create your own blog and share your adventures!
I want to create my Erasmus blog! →