My Erasmus Experience in Sheffield, United Kingdom. By Kathia.
Architecture and landscape

8 / 10 points

Entertainment

10 / 10 points

Culture and customs

8 / 10 points

Transport

8 / 10 points

Gastronomy

4 / 10 points

Prices

6 / 10 points

Party

10 / 10 points

Weather

2 / 10 points
---
Why did you choose to go to Sheffield, United Kingdom?
I have always felt a pull towards England and almost all of what it entails; my favourite authors are British and the countryside and culture of the country has always caught my attention. I chose Sheffield because it was the only city in the country that had an Erasmus agreement with my faculty and my course (my second option being Dublin). Furthermore, improving my English was particularly attractive to me, so my first options were strictly English-speaking countries.
Later on, I found out that Sheffield was the birth-place of Sean Bean, the Arctic Monkeys, Bring Me the Horizon and the setting for The Full Monty!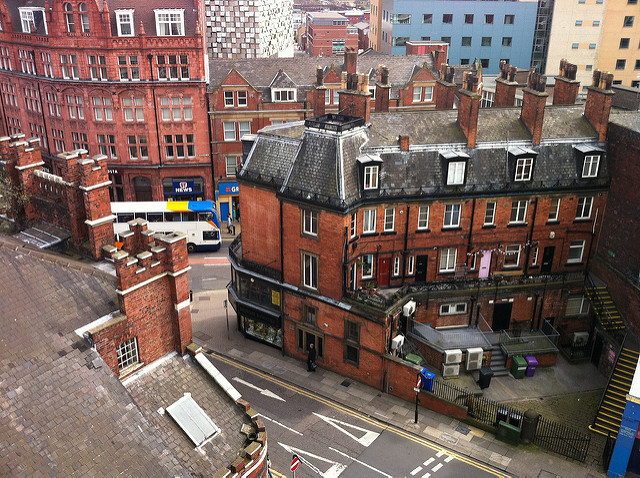 How long did your grant last? How much money did you receive as help?
My grant lasts for 10 months and if I'm being honest, I have no idea how much I receive... Presumably it was around €400 a month, because I have the Ministry grant which you apply for separately and it adds about €100 extra on top of the original grant (that is to say, if I didn't have this extra money I would receive €300 per month for being in the United Kingdom). In any case, the way in which they pay it is something that I still don't understand to this day; the don't pay it monthly, but rather they give it to you in X amount in certain months (if I'm not mistaken). My Erasmus experience before I went, was that of my sister who went to Copenhagen and she received almost the full scholarship when she was finishing the year, so I admit that I don't know either the full amount of my scholarship, or when I will get it.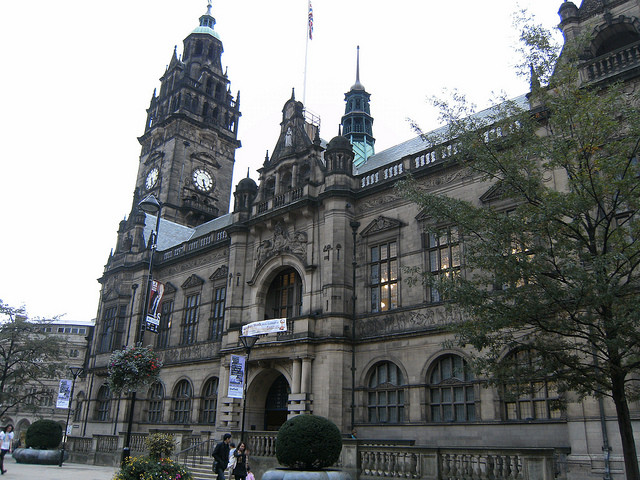 What is the student atmosphere like in Sheffield?
Marvellous! Sheffield isn't too big and still it has two universities that are quite important: The University of Sheffield and Sheffield Hallam University, so the city has a potent university atmosphere.
Would you recommend the city and the University of Sheffield to other students?
Of course! I am also influenced by my long-time love and personal attraction to the UK, but it is a very complete university and city. The city centre has a lot of life, but there is also a lot of green: not very far away you can find the Peak District, an enormous and beautiful natural park. Although, you don't need to go to the natural park because there are beautiful parks along the city.
In any case, the facilities on campus (whether it be libraries, classrooms or departments) are taken care of very well and it is easy to orientate yourself in the city. The only complaint that I could give the city is that getting from one place to the other walking is a bit tiring (depending on where you live, obviously) because it rains quite a lot and, as well, almost all of the surrounding areas (not the centre of the city, but Walkley, Crookes and other streets) are made up of steep slopes, and the road ends up getting long.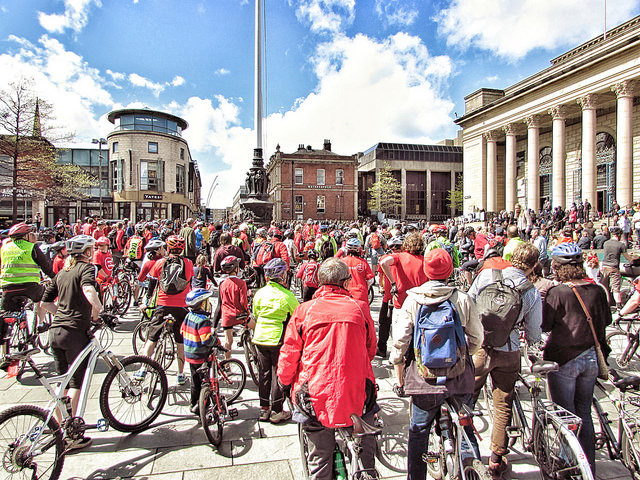 What is the food like in the country?
I couldn't tell you, so far I haven't tasted anything that I haven't been able to taste in my own house. The products in the supermarket are not as expensive as I was originally told, which was quite positive for me, but I haven't chosen to eat out very often ( Still being poor). You end up eating similar things and almost all of the same products as you do in your own country (if your country is Spain).
Was it difficult to find accommodation in Sheffield?
The truth is, not at all. There is a page (spareroom.com) that makes things very easy for you. I placed an ad looking for a house and it didn't take long to start raining offers from people who had free rooms (being such a university city, almost everyone who lives here are students looking for rooms and not houses, so there are plenty of offers). However, I didn't need to contact any of those who contacted me; I found an ad that adapted to my needs (especially economic) and it was quite easy to talk to the landlord and sign the contract. Almost all of the contracts offered here are for a year, but you end up finding people offering their rooms from January because their grant finishes during the first term, so finding accommodation is really not complicated (I personally ran away from the university residences because they are too expensive for me).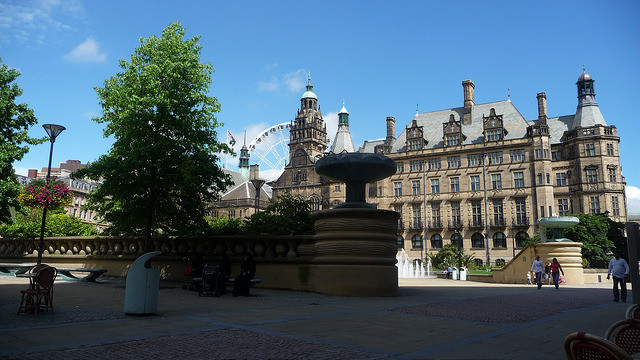 How much does it cost to live in Sheffield?
It's not as expensive as I thought it would be, but it's not cheap; it's still more expensive than Spain. I live in a shared house, and by this I mean it's not a residence but it's a house designed to accommodate thirteen people (thirteen bedrooms, two kitchens, five bathrooms, etc. ), and everyone has told me that it's very cheap compared to what things usually cost around here (I pay £224 a month, expenses included); the norm is about £350 a month, but if I've managed to find an offer like this, the rest of you guys can too! As far as food is concerned, maybe you spend between £20 and £30 a week, not much more.
And how is your language? Did you go to any course at the university?
The language is good. I didn't go to any course at the University, but I already had a decent level (to apply for a place in Sheffield you need a B2 in English) of language. At first it's quite hard, especially if you have been used to listening to Americans, because the British accent is a bit strong at first, but after a while you get used to it and you can express yourself almost as easily as you can do in your native language. To this day, (I've been here for two and a half months) most of the things that I have to ask about are words that I'm not used to using in normal sentences, but by the force of habit of speaking (and attending classes) it becomes easier.

What is the most affordable way of arriving at Sheffield from your city?
My city is Valencia, and I don't know if it's the cheapest way, but what I did was fly from Valencia to Madrid and from Madrid to Manchester. The University of Sheffield has an airport pick-up service for £25 that I hired, called 'Meet and Greet', as I was not yet fluent in the language and was going to arrive a bit late in Manchester, so I was reluctant to take trains or buses on my own not knowing where I was going. They take you to the University of Sheffield and ask for a taxi for you (I admit I don't remember if I paid for it or if they paid for it), you give them your address and then you're in your new home. Anyway, the service is only offered for three days in September (I think), so for the next couple of times there is a train that connects Manchester airport with Sheffield general station, then from there it's not really complicated to get there.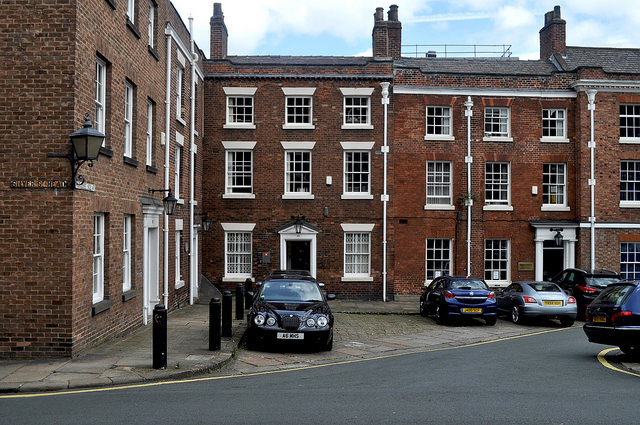 What places would you recommend to go out in Sheffield?
The parties where I've had the best time are the ones that are organised by the University itself. The Student's Union has a party area that is two independent rooms (Foundry, Studion & Fusion) and almost everyone joins in with those parties (you need a pre-paid ticket that varies between £5 and £10). Anyway, not far from the Faculty is the center of town and along the streets you can see pubs and clubs, it's a matter of trying out which music suits your style.
How about a cultural visit?
The Peak District, definitely!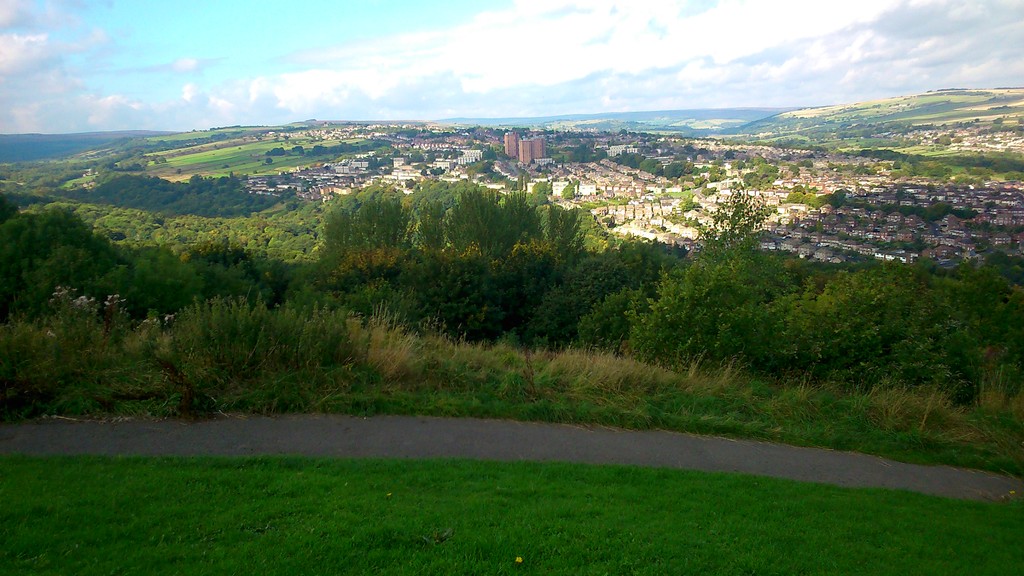 Any advice you want to give to future students coming to Sheffield?
Make sure you arrive here knowing where you're going to live. The people who picked me up at the airport and a few friends told me anecdotes about people coming from Erasmus too, totally on a whim without knowing where they were going to live, and they struggled to get out of a tight situation.
Learn to cook something other than macaroni before you come.
Don't be wasteful with your money; here you can pay for almost everything by card (except taxis and things like that), so don't make the mistake of trusting yourself with a card. Probably, a smart option would be to put a maximum of money aside to spend per week, get it in cash and don't spend more than that by pulling out your card, that way you don't see how much money you're spending.
Bring clothes that will prepare you not only for the cold, but also for rain and, just in case, snow as well (at the moment it has only snowed slightly once, but I think that in January/February it snows a lot, as I have been told).
If you are going to get a flight with a transfer, take some clothes in your hand luggage to tide you over for a few days; I lost my luggage for four days and it's not cool to be in an unknown country without any of your things.
Go to all the activity fairs at the beginning of the course, they are not usually interesting but you end up getting given plenty of things for free.
Don't waste the opportunity to get free food! (the Christian Union organises lots of activities with free cookies, cupcakes and tea)
Remember that you are in the country of Harry Potter.
And finally, have a good time and live stories worth re-telling and listening to.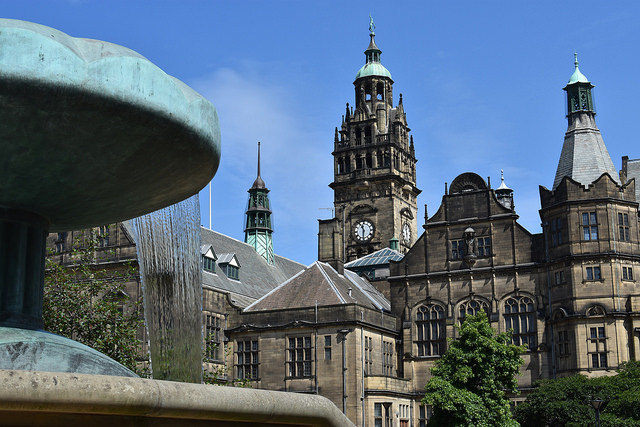 ---
Photo gallery
---
---
Content available in other languages
Share your Erasmus Experience in Sheffield!
If you know Sheffield as native, traveler or as exchange student... share your opinion on Sheffield! Rate different characteristics and share your experience.
Add experience →