Reasons to feel proud of Peru (Part II)
Hello everybody! I hope that each of you is still very well! So, now we will continue to explore more reasons for us to continue falling in love with Peru! Without further ado, let's continue with more reasons to love the land of the Incas:
Reason 5: ancestral cultures and places such as CUZCO and MACHUPICCHU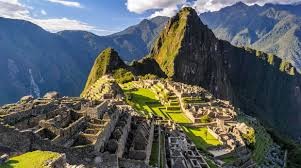 A reason to feel proud of our thousand-year-past is, without a doubt, our citadel Machu Picchu, one of the seven wonders of the world. This citadel, thanks to the life that remained hidden from Spanish presence during the colonial era, there is nothing more wonderful than going and walking through each of its streets, its temples, to listen to history and let it fill you with the energy that only Machu Picchu has for its visitors.
When I was in Peru, I had the opportunity to go to Machu Picchu twice. The first time I did, it was in the traditional way, meaning I took a train from Ollantaytambo and a bus to that town before, and then to Aguas Calientes and a bus that would take me to the Inca citadel in less than 20 minutes.
To feel the emotion while the bus was going up the winding roads was something I will never forget - that emotion of so many feelings made my heart beat in a surprising way, and when I finally got there I couldn't believe it. It was so unique, so magical, it was without a doubt a special moment of my life that I will never forget. Going through each part of the sanctuary took me almost the whole day and I stayed until they threw me out.
The second time I returned to Machu Picchu was with a French friend, and the experience was equally as rewarding this time. I did not take the bus, but rather I walked from Aguas Calientes to the Inca citadel of Machu Picchu. I really felt that I didn't have enough air, but Machu Picchu deserved it and when I arrived at the entrance I felt like a winner.
Today, Machu Picchu is an icon and the main tourist destination of Peru. Every year, thousands of people come to visit it and see the majesty of its architecture with their own eyes. It has lasted through time, something that perfectly relates to the nature that surrounds it, something that makes us proud that our ancestors have created such a wonder.
On the other hand, as not to mention the navel city of the world, I refer to the one and only Cusco, the historic capital of Peru, the center of Inca culture. To walk its streets is to feel a mixture between the Inca past and Spanish architecture, its streets are a sample of its past that was purely Inca.
Cusco is the navel of the world, and from there many routes depart for the tours to different destinations in the region of Cusco for national and foreign visitors. Cusco has so many wonders that it's not true to think of the only one as being Machu Picchu, it is not so, there is an infinity of archaeological remains that will leave you with a very busy timetable. I, for example, have not been able to see it all, the first time I was there for a week and the second time also.
On the other hand, don't think that's all it is, in Cusco you can feel the magic of Peru through being able to interact with the locals in their shops, as well as through venturing into the market and tasting all the rich foods in the Andean region - they will really knock your socks off - Cuzco is one of my favourite cities in Peru.
However, we can't just use Cuzco and Machu Picchu as examples of Peruvian culture. We have a lot of archaeological remains and many other cultures, too. It is as if we had a building of 20 floors, and the Incas were on the 20th floor, this means that before them there was clearly an infinity of other cultures that settled in Peru. Some examples we have are the Nazcas, Tiahuanaco, Mochica, Chimu, Sican, Lima, Huancas, among many others.
Peru is a country full of thousands of cultures and we are called to be their ambassadors to preserve their remains for all future generations of Peru who have the right to see what we can enjoy today from our ancestors. Let us make sure we never forget the importance of culture in our country and that is why I have put it as one more reason why it is cool to feel Peruvian.
Reason 6 a luxury drink like PISCO can only be created in Peru: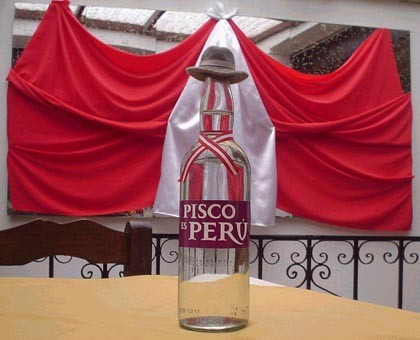 Now we have arrived at a real elixir for alcohol-lovers... There is nothing tastier than a true Peruvian Pisco, forged in the coastal valleys of the south of my country where, since the arrival of the Spanish, it was possible to create a grape distillate that is one of the strongest representatives of Peru abroad in this day and age.
Pisco is a distilled drink product with a grape flavour, cultivated in parts of the areas of Lima, Ica, Arequipa, Moquegua, Tacna. Nowadays, already there is a tourist route of for the Pisco that I invite you to be encouraged to explore, especially since you will be left falling in love with the goodness of the Peruvian Pisco, like me.
This drink has an irrefutable value linked with our past. The very origin of the ancient Peruvian word means bird; the Pisco is 100% Peruvian and makes up one more reason to feel proud of being Peruvian.
Pisco has its day of celebration in Peru. As well as this, we have different cocktails thanks to the production of the pisco, for example we have the pisco sour, the chilcano and the algarrobina among many other options.
To speak of Pisco today is to speak about a flagship product of Peru that has been hard for Peru to rescue as an original product in the world. It is one of the products that has been designed as a goal to be exported to the world, no doubt another reason that encompasses what I consider important to be proud of being Peruvian.
Reason 7: where the Amazon was born, the most abundant river in the world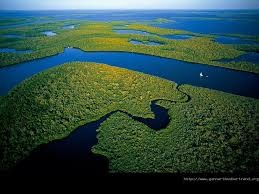 Intense nature; nature that makes you rediscover yourself. Nature that takes you to a paradise of green gold that can only be carried in your soulful travel experience. The streams that go at a speed that exceeds any of our expectation are wonderful for all of us; the Amazon river is the largest river in the world. It was born in Peru and then passes through the other countries of South America to reach Brazil.
The Amazonian and Peruvian jungle make up one of the lungs of the world. Not only this, but they also have huge biodiversity in their flora and fauna... Imagine being able to see pink dolphins swimming in its waters! Here you can experience that!
And not only that, but there is also a very interesting presence of native communities that live in contact with nature, the Amazon River is a true gift that Peruvians are proud of and it is a valuable point for the preservation of many natural factors that we have in the world.
To be able to visit it in this day and age, there are already different tourism companies that do cruises along the most beautiful river in the world. The nature of Peru is never ending and it is something that we Peruvians are called to protect and conserve with love for the rest of our days.
Reason 8: The highest lake in the world is called TITICACA
Located in the region of Puno at the border Bolivian border of Peru, it is the highest navigable lake in the world, Lake Titicaca, which we share with our brother country, Bolivia. I have had the opportunity to explore this as well, and I can tell you that left me speechless... That blue sky with the beautiful water makes you breathe deeply and never want to leave.
There are not only the islands of Taquile and the Uros in Lake Titicaca, but also settlers who are true masters of a thousand-year-old tradition. In addition to this, you can make reservations to spend at least one night in the settlers houses on these artificial islands and disconnect completely from modernity and feel like they do, you can think about your life , feel part of Peru, get to know yourself and have a space where you can live memorable experiences that will remain in your heart forever.
Lake Titicaca is also somewhere that unites us and invites us to enter Peru, as well as to go to the brother country of Bolivia. Bolivia is a place that I have also been able to visit on a backpacking adventure; it filled me with so much satisfaction, like the Uyuni salt flat. I love my South American region so much and I feel so happy to have been born in this continent that has a unique potential for tourism.
Reason 9: the soul becomes DANCE and MUSICAL TRADITION
I have reached one of the points that I love most about my country and another thing which I think we should feel proud of: our dance, or rather our dances, since there are many. To talk about dance is not only to dance, but also to understand all the history that encompasses it as each region of Peru has more than one dance that makes it unique and unrepeatable.
There are many examples, we have the Marinera in the north zone of Peru, on our coast. We have our Huayno in our Andean region and we have our jungle parties that are touched with emotion at the carnivals of the festival of San Juan in the jungle.
So as not to mention Puno again, capital of the folklore of Peru, this is because there are more than 200 dances in Puno, so you can imagine the amount of dances that can be found throughout Peru if I am only mentioning a single region! We will value our tradition and continue to enjoy this blessed land.
Music is the song to the soul, it is the song that acts as more than a sigh to the heart and invites us to reflect on life. It is also present in good and not-so-good moments of our lives, music is a strong dose of tradition that represents culture, and Peru is no stranger to it culture. We have, for example, great masters of music and unique instruments in the world, such as our Peruvian cajon and our beloved charango.
Peruvian music is so varied that it will lead you to understand why we are such a mega-diverse country. There is still so much to investigate and continue discovering in our beloved Peru. For example, now that I am far away from my homeland listening to Peruvian music, it fills my soul and makes the distance seem less and I feel like I am so close to my country.
Recently there was also a Couchsurfing event in Rimini inside a hostel where I talked about Peru and the music and dance of my country. To conlude the talk, I taught those who were present to dance the Marinera Norteña, the Huayno and Festejo.
Thanks to life, I have been able to grow up in a family that values popular music a lot. My uncles have a traditional Peruvian music group that does everything possible in order to keep the roots of Andean music alive as it is so beautiful and so full of life. Nowadays, I really value these details of my childhood because it makes me realise that these musicians are a clear example of why we should feel proud of being Peruvian.
This goes beyond the Andean music, we cannot fail to mention the dance and music of our beloved coast and our virtuous jungle, there is so much to say that I would never be able to finish. Truthfully, I don't know everything, I think that to understand this we have to begin to cultivate it little by little in schools so that children also value everything that our ancestors have been able to leave us in their movements, in their musical pieces and the sound that, as I said at the beginning, fills our souls!
Reason 10: a vibrant capital city like LIMA
This point might make some Peruvians from other parts of Peru disagree with me, perhaps because of the Lima centralism that exists in our homeland, however we cannot deny that Lima is one of the main tourist destinations of Peru and a city that we should feel proud to have in our land.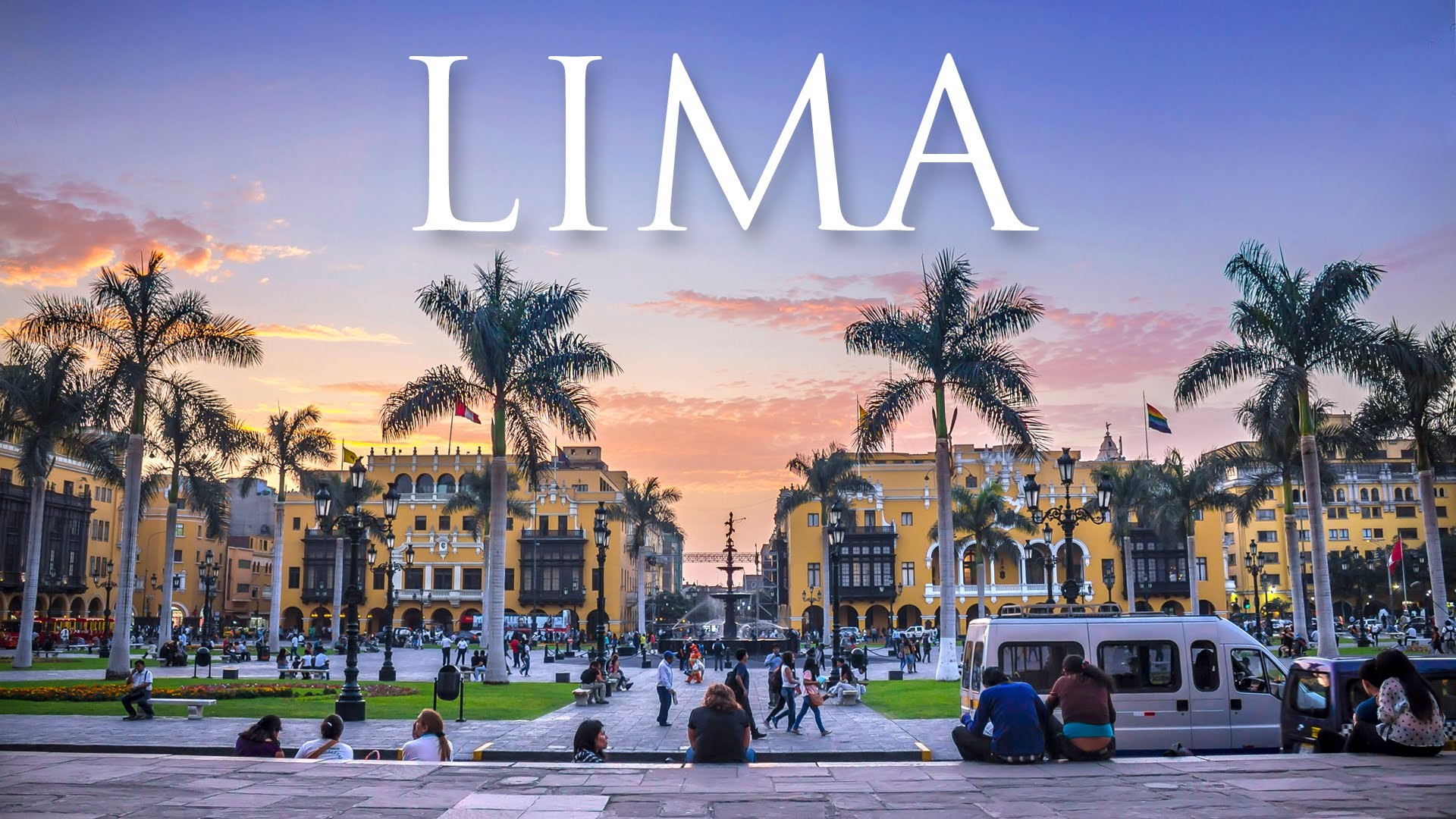 Today I read an article that said that "68% of Limeños are of indigenous blood". This made me ask, "Is that not a reason to be proud? " "Yes. " Lima is a city with all the bloods of Peru. We are a city that has taken great strides and we have, as I had mentioned previously, a great gastronomic offer.
I love and hate Lima at the same time, there is no other place in the world that provokes these two feelings of love and hate in me. I have had this feeling all my life and it is never going to disappear, but that does not mean that I am not very proud of my city, my people, my culture and everything that I can find here in Lima.
A restaurant suitable for everyone, where you can eat at affordable prices cannot be found as easily in other capitals of the world. We hold a fair, Mistura and we have restaurants that have been winners of international awards, making it the gastronomic capital of South America.
Lima is made up by bloods of all and to love it you have to know it. Perhaps you think, traveler, that Lima began with the arrival of the Spaniards, but that's not true at all! In Lima there was a presence of loads of different cultures like the Limeans with their technique of building bookstores, we have the Huaca Pucllana as a testament to this, for example.
Not only that, Lima has an infinity of Huacas that are dispersed all across and throughout the city with more than eight million inhabitants. Lima is a thousand-year-old city; it has been realised that it is a city that began so many years ago.
It's true, there are many things that must be improved about Lima, but that doesn't mean that my beloved city loses any of its charm and I'm so proud of being Limean and Peruvian. I know the historical center of Lima very well and I have always tried to share each of the places that have caught my attention with you so that you also come and explore it.
Lima has had many names, like the City Garden, the City of Kings, the Pearl of the Pacific... Today, it is the Lima of All Bloods for me, and the Gastronomic Capital of America. These are great reasons, without a doubt, as to why all Peruvians are proud to belong to this beautiful land of the sun.
Reason 11: A country where so many ORIGINAL LANGUAGES are spoken:
Although it is hard to believe, we don't only speak Spanish in Peru. It's true that the majority of Peruvians only speak this language, and I could include myself in that good portion, but I want to emphasise that in Peru there are more than 42 native languages! .
Where does all this wealth come from? Well, I will tell you that it wasn't something that was created overnight, it has had thousands of years of history. For some reason, Peru has had more than five thousand years of history of human presence and this is what has led to the origin of an incomparable wealth of languages.
Languages don't just convey words, they also take us to a whole new dimension, a whole culture. Thanks to that, today we have languages like our Quechua and Aymara which are not only spoken in Peru, but some have even also crossed borders.
Unfortunately, many of the native languages of Peru are on their way to disappearing, this is because the vast majority of them are in the jungle area where you can find different communities that are slowly disappearing or declining to give way to "modernity". I personally don't agree, I think that we should pull ourselves together... As we say in Peru, to prevent the loss of all this valuable oral tradition that has been passes down from generation to generation, we can't just let go of all this wealth, we should feel proud to have been born in this beautiful land of the sun, let's get to work!
As we have been able to see, there are many reasons to feel proud of being Peruvian, for having been born in this beautiful land of the sun. Perhaps I am forgetting to mention many more reasons, but what if we can all just agree is that Peru is a unique and wonderful country where you can see, feel, live and find yourself.
I hope you have enjoyed this publication and thank you very much for reading it! See you soon and see you in the next article.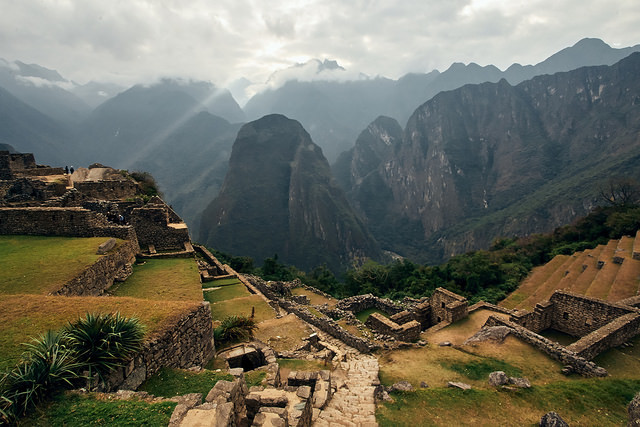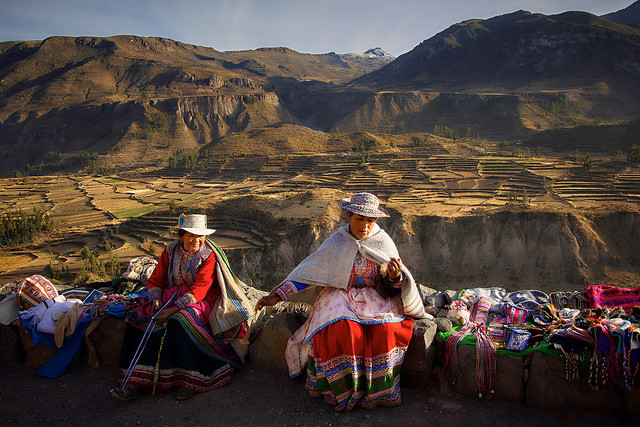 ---
Photo gallery
---
---
Content available in other languages
Want to have your own Erasmus blog?
If you are experiencing living abroad, you're an avid traveller or want to promote the city where you live... create your own blog and share your adventures!
I want to create my Erasmus blog! →