Pozuzo: the Land of the Austro-German Descendents
Hello everyone!
I hope that you are all well and have as much energy as I do!
Today I would like to tell you about a city that can be found within the central jungle in the region of Pasco, it is a city similar to Oxapampa, as it is known as being a land full of German and Austrian descendants. These descendants arrived in this part of Peru during the final years of the 19th century and today, their architecture glows with a clear European influence such as the wooden houses, rich food, and warm-hearted people.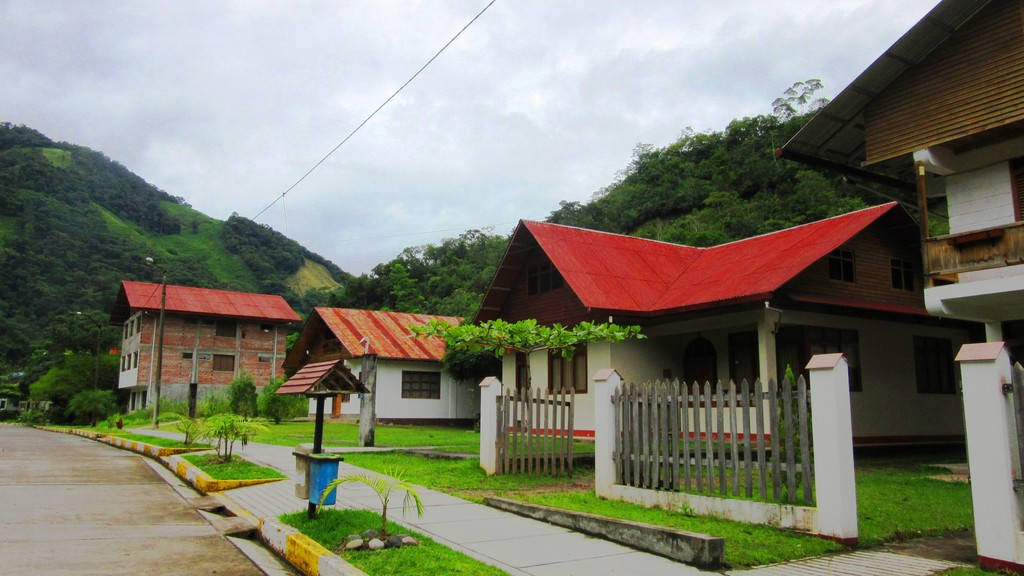 This place is called Pozuzo and it is the first of the cities that were funded by the Austro-German colonies in Peru. In order to arrive here, I first had to spend a night in Oxapampa and from there, take public transport to arrive in Pozuzo. It was almost a two hour trip to get here.
The views on the trip were amazing as the road goes through a state-protected area of Peru known as the "Yanachaga Chemillen National Park". As I went in March, the rainy season, we had a little difficulty in arriving at the city as after about an hour into the journey, all yesterdays rain had created a blockage in the road and we had no other option but to take a different path, crossing a mud-filled track with rocks and water whilst on the edge of the abyss of the National Park.
Some people told us in Oxapampa not to go as we would not be able to find anyone to take us, but my friend and I wanted to go by any means possible and we were not the only ones who had come to do the same as well - we found some people from Pozuzo that wanted to cross so that they could see their families.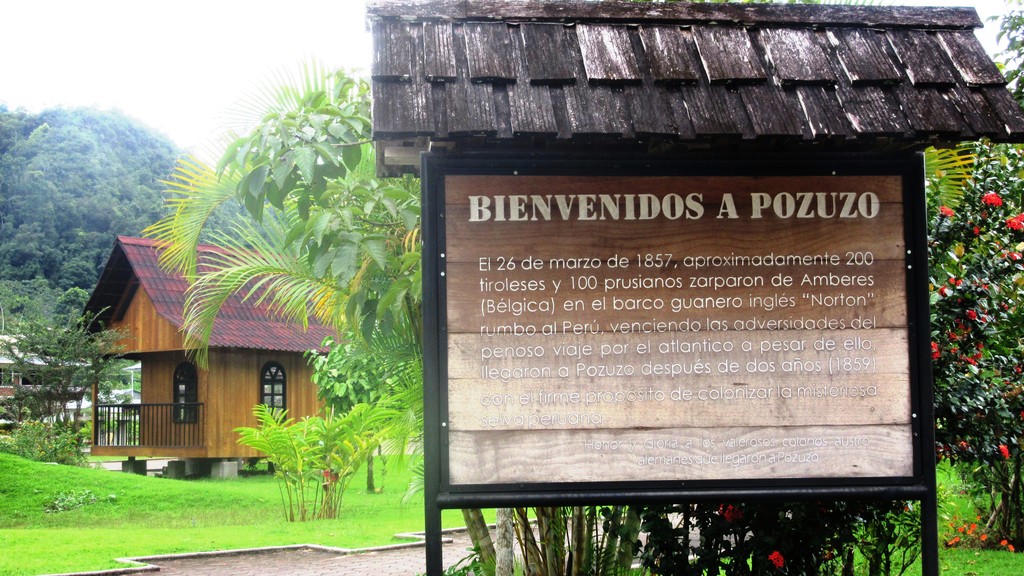 After crossing the mud and having coated our shoes and feet up to the knees in mud, we continued our trip to Pozuzo and arrived approximately at noon. We went in low season, since the rain meant that we would not find many other visitors and that is what I want when I go to a new destination. I like to know that I won't find many other people, so that I feel like I can travel the place calmly, without hassle, and be in contact with nature, like I have done while visiting Pozuzo, the land of settlers.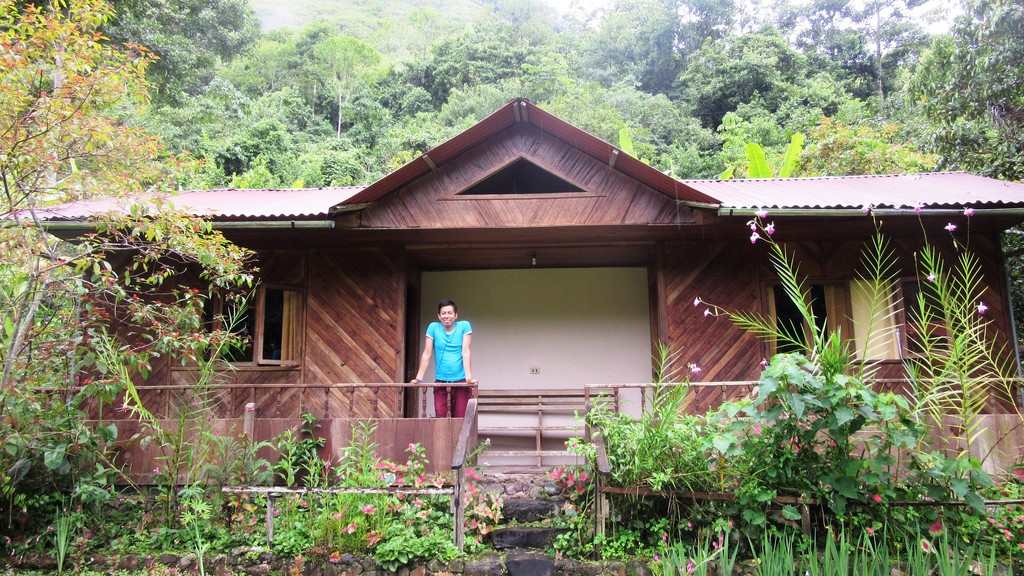 When we got to the center of the plaza, I could see that there were no other visitors (maybe they were in their lodgings), so we started walking until we got to a bridge. There we found a beautiful lodge where we paid 35 soles a night. It was a wooden cabin where you could see orchids and green mountains that reminded me of Machu Picchu, and a small river inside a park. When we arrived, we asked the owner if there was anyone else staying there, and he said that we were the only ones! So we got our things out on the bed, and I went to the river to wash the mud off of my shoes and feet, and started to relax in this beautiful area of ​​Peru.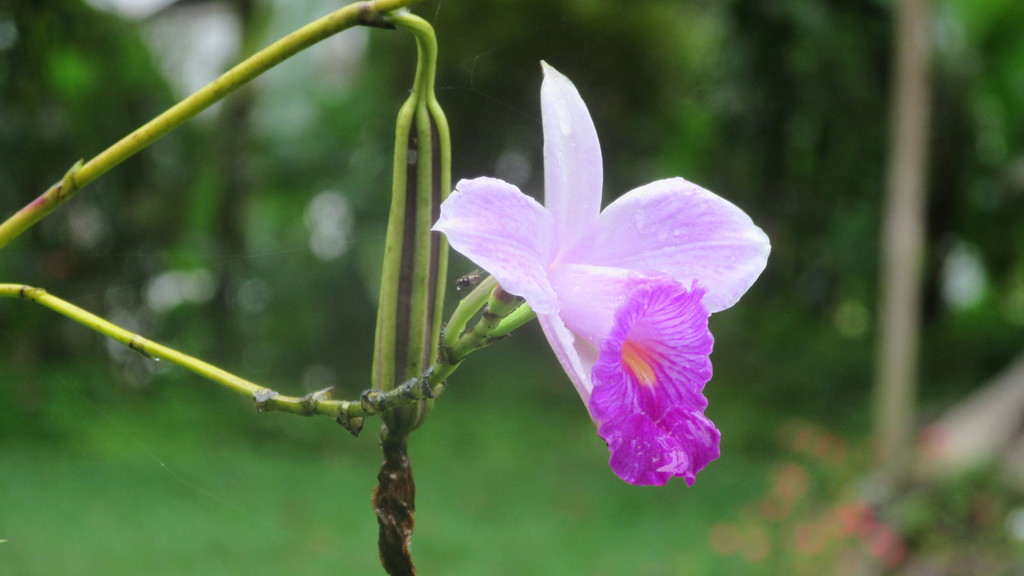 After we were done walking through Pozuzo, we went to visit one of the most well-known bridges in the city. This bridge is known as the bridge of Guillermo Emperador I and it is one of the first hanging bridges made of wood that leads to the mountains. As well as being able to see from it the upper part of the city, this place is beautiful and it is worth discovering when you pass through Pozuzo.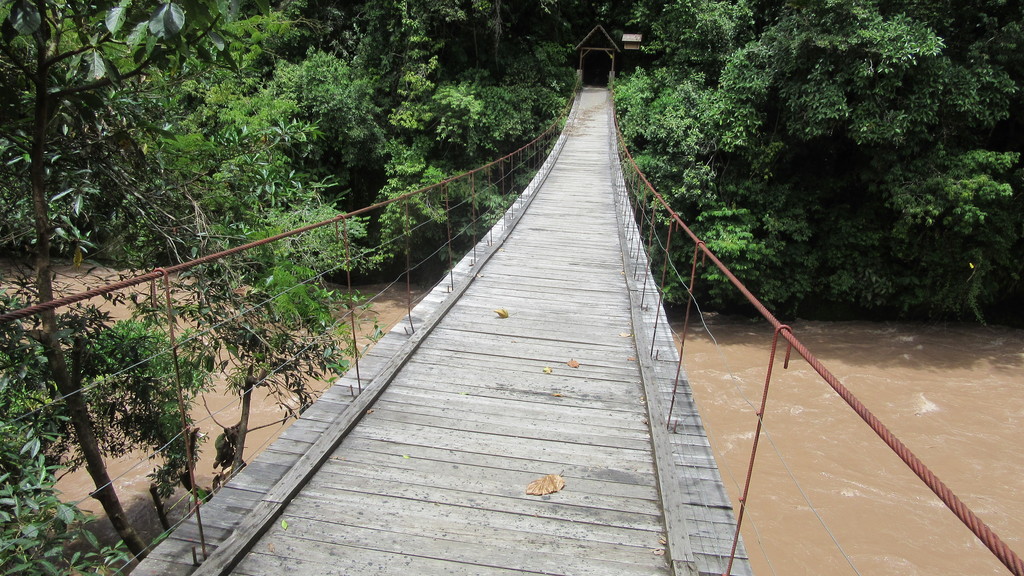 Walking from Pozuzo for 30 minutes at a very slow pace because we were admiring nature, we came across the entrance to a small village known as Prusia. We found a cathedral here, as well as a small place to buy some sweets made with fruit for about 0. 50 cent. As they were so sweet, I ate three that afternoon while I sat in a square and looked at the landscape. This area of ​​Peru makes me feel as if I am in a green area of ​​Europe because of the houses that do not exist in any other part of Peru. Also, to see people with blonde hair walking through the streets, anyone would think they are foreigners but in fact, they are the descendants of the first settlers who came to the Peruvian jungle many years ago.
When darkness fell, the sky was cloudless and we could see every single star in all their excellence, something which you can't see in Lima. I felt so happy to be able to arrive here and discover such a tranquil place with such rich food and economy, as well as the picturesque architecture and greenery everywhere you look. Pozuzo was like being in paradise. I like it much more than Oxapampa because Pozuzo is so much smaller and like some people say, great things come in small packages, and that is what Pozuzo is.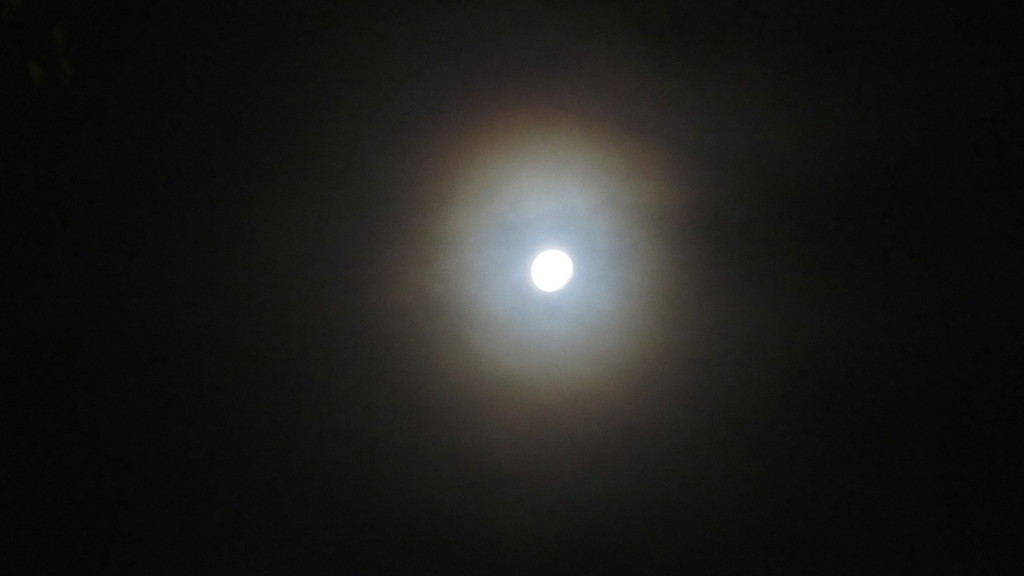 The next day we woke up early and it started to rain a little bit, rain like I have never experienced before in Lima because, despite having the constant grey sky, it only rains tiny little drops. But here in Pozuzo, the rain fell hard. The thing about this type of rain was that it made everything so much fresher that you wanted to keep raining. The climate of Pozuzo is one of the most beautiful that I have seen in Peru.
While it was raining, we walked around the square and there, just a few steps away, we found a place with an open door where we ate breakfast that looked more like lunch, since it had soup with chicken and rice with tea. The price of this succulent breakfast was 3 soles, and I really could not believe how cheap it was to eat in this part of Peru and at the same time be so rich! Villagers started to arrive and they started to eat the same type of breakfast, while some chickens and baby chicks walked around pecking the floor in search of their own food.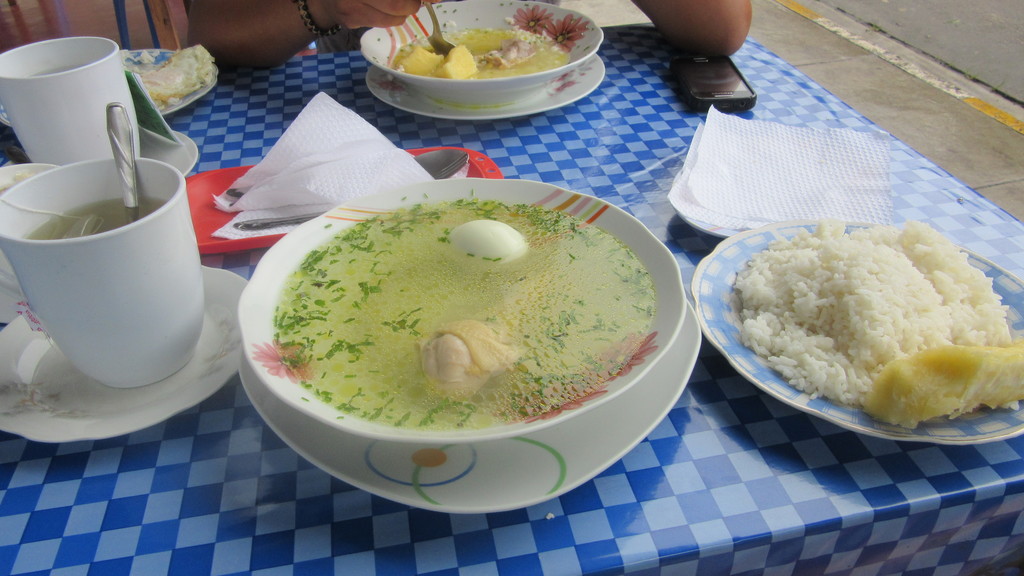 Anotyher place we found inside Pozuzo was the colony cemetery, sacred land on which the remains of the first inhabitants are buried. Although it did not have any kind of impressive sculpture or monument, what struck me was the vegetation that we found growing there, it was such a beautiful place where I would suggest that you visit on your next trip to Pozuzo.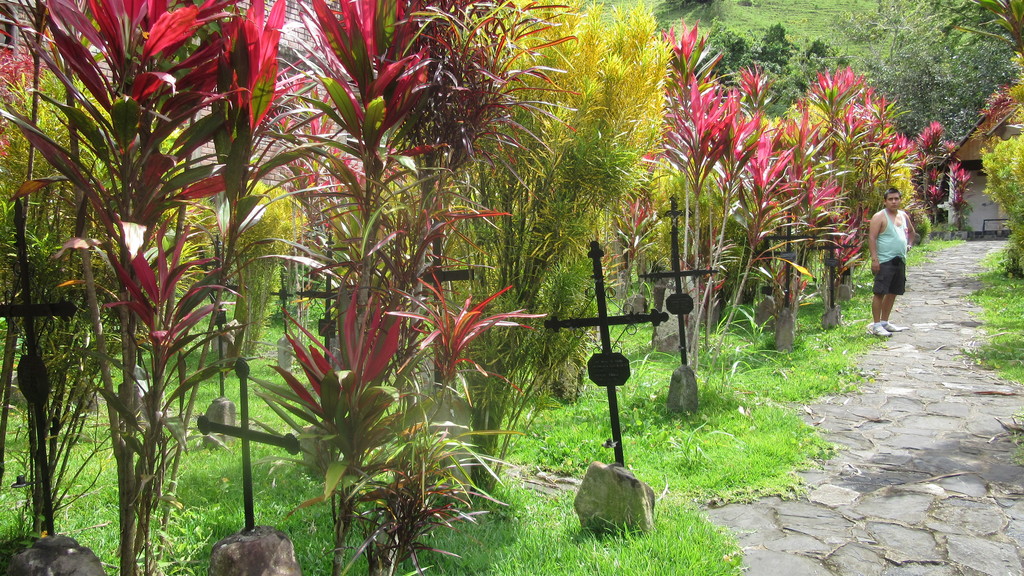 Very close to the cemetery, we found a house with a sign that said "Museum". I've already told you that when I see the word museum I go crazy because I love discovering about history and learning everything possible during my adventures. At the door of this museum called the "Schaeffer Museum", it said that if we wanted a guidance service, we needed to go to another house on the side of the track, where a lady lived. I do not remember her name, but she was the one who explained everything inside the museum.
The Schaeffer Museum was created with the purpose of preserving the belongings of first settlers. Inside, you can see a map with the path they took to get to Pozuzo, and how they started making this place a part of their land, and since then, generation after generation has tried to keep up with the passing years and growing modernity. The lady told us that she was also now searching for a successor of the museum, since nowadays most young Pozouzans emigrate from this beautiful place after finishing their studies in search of better opportunities.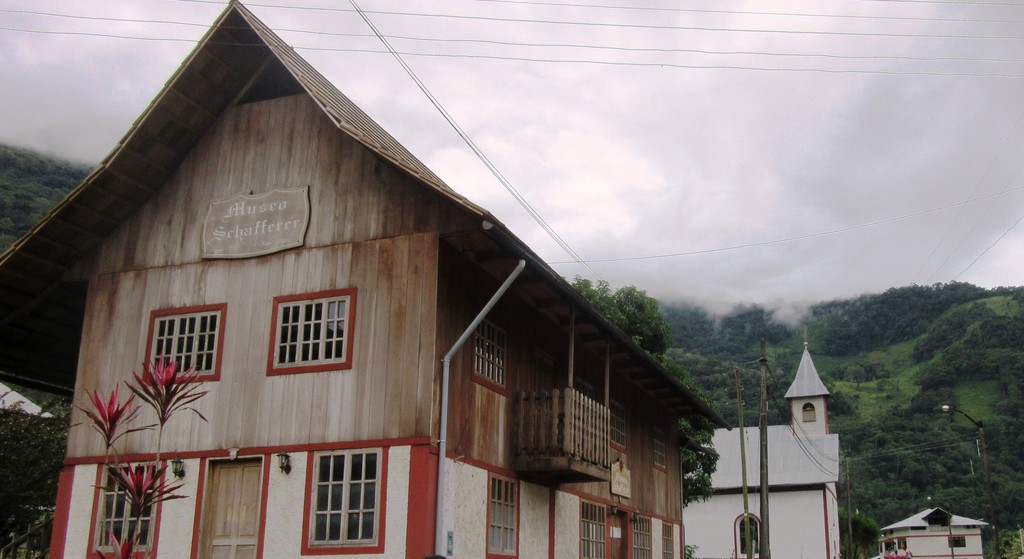 Just as the lady was telling me about the young people who leave Pozuzo when they grow up, I remembered that at my University, I had a friend who studied with us who was from a small village called "Codo de Pozuzo", he was from this beautiful part of Peru! The lady told me that she remembered him perfectly as he had been her student at school, what a small world! It is unbelievable the kinds of things you can discover during an adventure. My friend from San Marcos University had the last name Witting Muller, which seemed strange in Peru, as we do not have that kind of pronunciation, but for this area in Pozuzo, it is normal, due to its first inhabitants being from Germany and Austria!
The lady also explained to us how people dressed in their early days here, these people had lots of adventures in order to conquer these abandoned lands. They received promises from the Peruvian state during search of better opportunities, and today they are part of our society.
In this museum we also saw pots, cups, and sheets of coal that made me remember where my great-grandparents lived in Chincha - they lived without electricity. The museum also still receives many different types of samples that have been donated by the inhabitants of Pozuzo so that they can be put in exhibitions and shown to the visitors.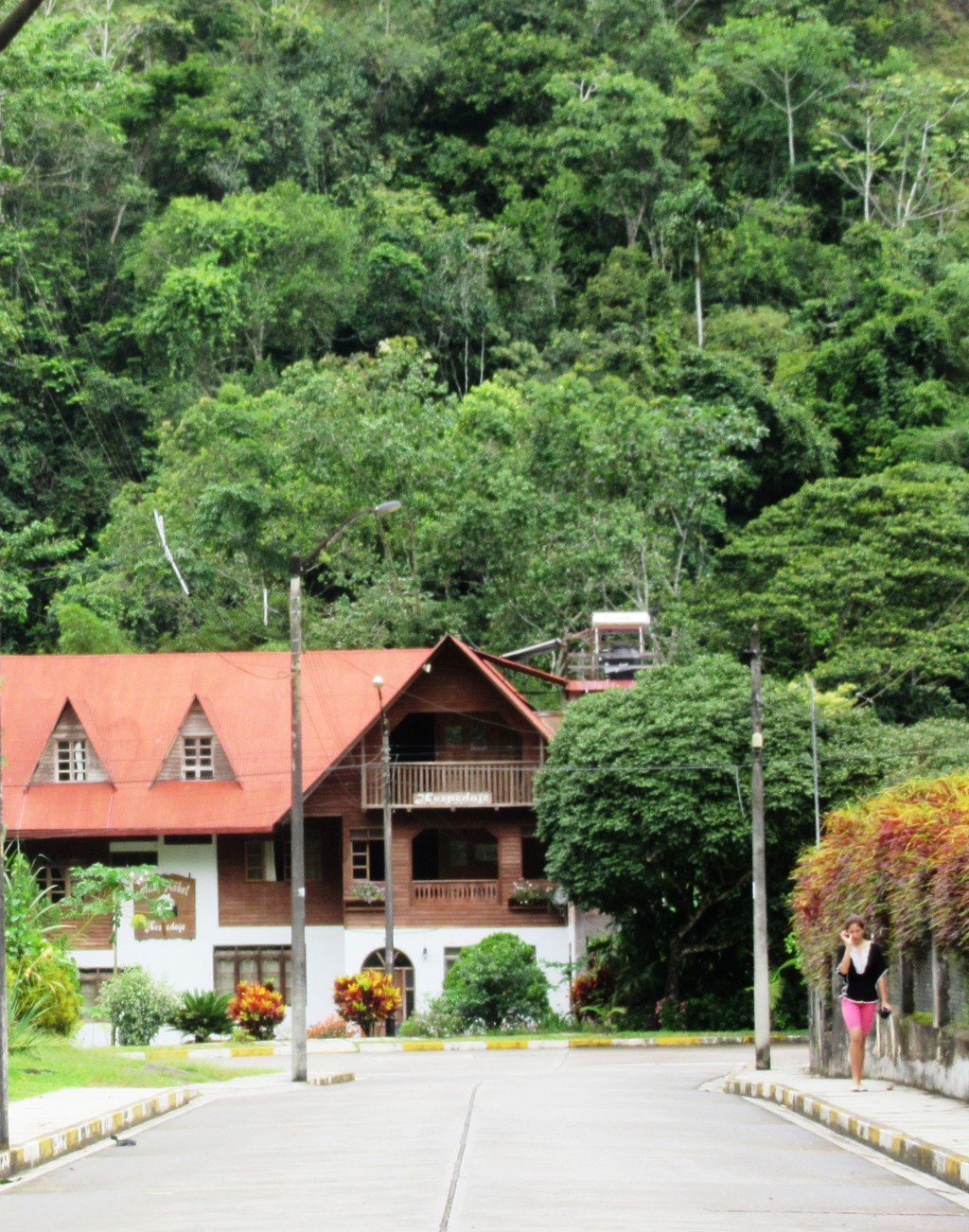 There are lots of things to find in the museum, especially the parts that the colonies used to make their wooden houses, as well as black and white photographs of the first inhabitants. The tour that the lady gave us cost as little as 10 soles per person and after this, we thanks her a lot for having taught us about this part of the jungle and its history. Truthfully, I already felt satisfied with having discovered the museum, and it was one of the best experiences in Pozuzo, alongside seeing all its beautiful nature and food.
Talking of food, we went to a restaurant close to the plaza where we ate for less than 5 soles. We tried a succulent Pozuzan "Salchicha" that was really satisfying - a simple but rich dish.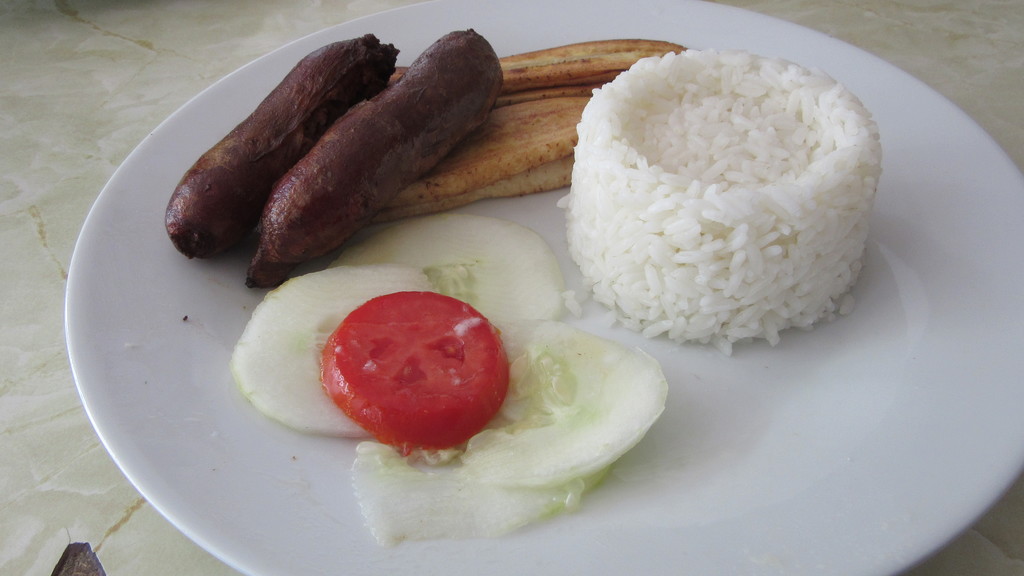 On my trip to Pozuzo, I did not see the Pozuzinas dances. This place is well known for having festivals where its inhabitants dress up in their European country costumes and start dancing their "polkas". If you go in high season, like during Easter or national holidays, New Year or August holidays, Peru is one of the most visited places. Because of the high demand, the prices increase a bit more for accommodation, for example the one that cost me 35 soles can increase up to 200 soles so come prepared. Plus, you will find lots of accommodation around the area where you can sleep at for a low price, in my case I did not do more research since I was happy where I stayed.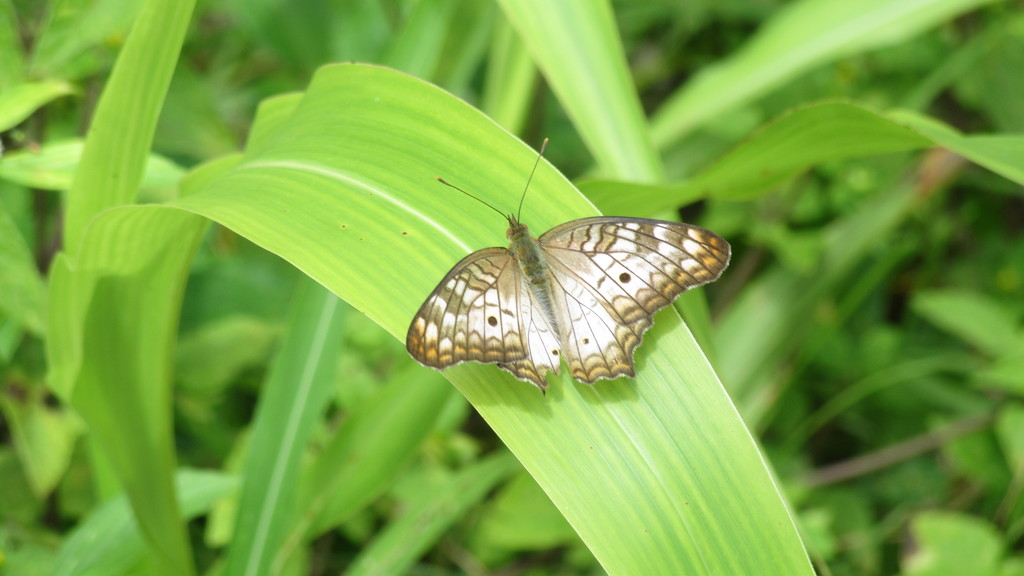 After spending two days in Pozuzo, it was time to continue our jungle trip towards the city of Huánuco, where it is said that the famous woman known as "Perricholi" was born during colonial times, who was a lover of one of the viceroys of Peru, but this is a story for another article.
The day that we left Pozuzo to continue our journey, we had the bad luck of the road becoming blocked again, so I had to cross again and get my feet dirty on the muddy track, however I left very happy with to have discovered this magical place.
Crossing the track, we found some young people who took people on their motorbike during the time until the next bus and that was what we did with my friend for 2 soles. We got on the bike and then we continued our journey and experienced too many things to tell you about in such a short time, if for me it had been possible, I would have stayed longer in Pozuzo, I recommend it 100%.
Finally, I have summarised here some things and places you can see in Pozuzo:
La Plaza de Armas of Pozuzo
The Hanging Bridge of Guillermo Emperador.
The Schaeffer Museum
The Colony Cemetery
The village of Prusia
Furthermore, take into account that:
Pozuzo is only 86km from Oxapampa, but if you go during the rainy season, you may also have to cross the way I did.
In Pozuzo they celebrate Octoberfest
If you would like to know more, you can visit this web page: www.pozuzo.pe/inicio.html
I hope that you enjoyed my story of my experience in Pozuzo, I encourage you to visit it yourself, the greenery and the warm, kind-hearted people.
See you next time! Thanks for reading.
---
Photo gallery
---
---
Content available in other languages
Want to have your own Erasmus blog?
If you are experiencing living abroad, you're an avid traveller or want to promote the city where you live... create your own blog and share your adventures!
I want to create my Erasmus blog! →