My Experience in Naples
Architecture and landscape

4 / 10 points

Entertainment

6 / 10 points

Culture and customs

4 / 10 points

Transport

8 / 10 points

Gastronomy

8 / 10 points

Prices

8 / 10 points

Party

6 / 10 points

Weather

6 / 10 points
---
Naples, an old city.
The old town is full of scaffolding. In fact, I have had some experiences where some balconies have been very close to falling on me. In short: I went through a cafeteria one morning to get to the other side of the avenue "Corso Umberto", a lively and happy avenue during the day, but one which at night is lonely and full of prostitutes and street people. So, on the way back through the cafeteria, a stone the size of my head had split a coffee table in half. Similarly, on a different day when there was a lot of wind, on turning down one of the alleyways (very beautiful in general, by the way) of Naples, I found the street full of huge stones, and it so happened that one of the balconies on the third floor had come down.
I'm one of the lucky people who haven't been robbed, or managed to be almost robbed at gunpoint or with a razor. This is true - it has happened to Erasmus friends of mine.
It's a dirty and dangerous city (I'm not lying to you) with a very large obsession with football, and a tremendous hatred towards the youth.
Neapolitans don't feel Italian. I haven't had any contact with the Neapolitan dialect. As soon as they see that you are a stranger, they speak to you in Italian without any kind of problems.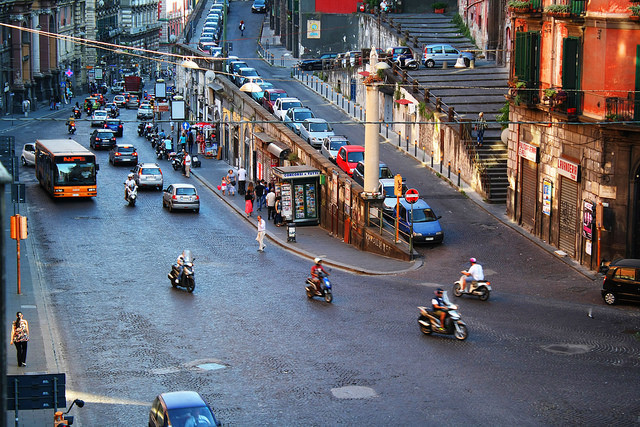 Before talking about the houses, I have to tell you about the accommodation inside a hostel I was in before finding an apartment. I don't know what the hostel "La Controra" would be like because I was in the hostel "Pizza", and I must say, it was the worst moment of my entire Erasmus placement. We asked for a room for 3 people and we were put in a room of 6, with the excuse that there were no free places (so we were charged for a room of 3, and we were put in one of 6, which is cheaper). The breakfast was awful. The showers were the same, the water came out from all sides and the horrible floor... And the owners, very money-grabbing, always looking for more money instead of serving their customers and improving the quality of their services. I would give that hostel a 1 out of 10.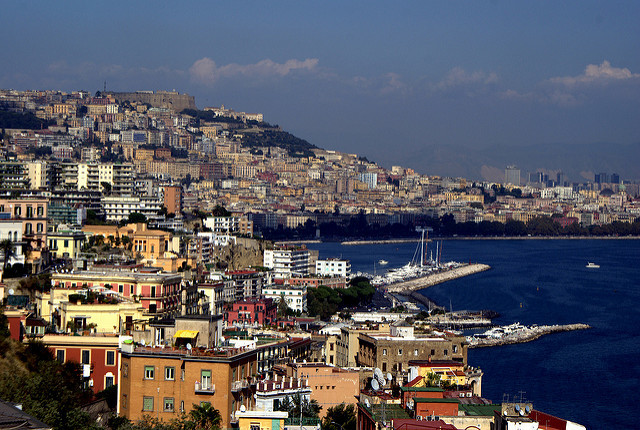 As far student housing goes (because there are no residences, unless you go to "Cuenca"), they are mostly too expensive for the very poor quality they offer (as I said, the old town is falling apart, and the houses are from last century - most do not even have a lift). Most people found an apartment through an organisation called "ErasmusPoint", which I recommend because, although it is true that the apartments are expensive (I still think they have an agreement for getting commission), they find you flat quickly and they take the obsession out of your head and look for you (I tried myself and it was hard and useless). By the way, as a general rule, nobody will sign a contract with you in Naples.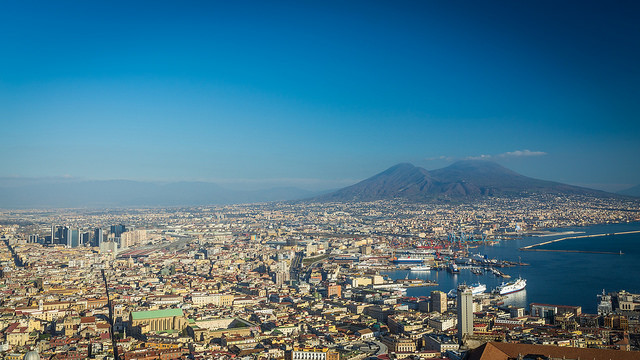 One of the things that caught my attention the most was the madness of the traffic! The phrase known by Erasmus students: "you are more useless than a traffic light in Naples", only makes sense when you visit this city.
In general, people here are very kind, that is true. The university students were very cooperative and if you had doubts of any kind, they would always lend you a hand. Naples, in spite of everything, has a special charm, and let's not even talk about its pizzas...
Don't be fooled, it's a dangerous city. You have to know how to move around, to know how to act in certain situations, and where not to go at certain times of night. To those who, despite all of this, decide to go to Naples, I recommend you to relax and enjoy it. Erasmus can still be enjoyed anywhere in the world.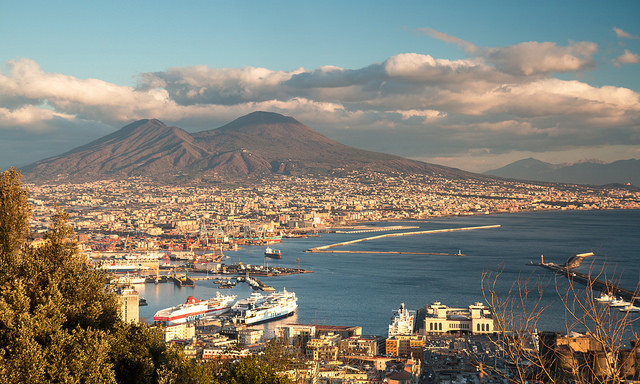 ---
Photo gallery
---
---
Content available in other languages
Share your Erasmus Experience in Naples!
If you know Naples as native, traveler or as exchange student... share your opinion on Naples! Rate different characteristics and share your experience.
Add experience →