My Erasmus Exchange in Naples, Italy - by Alicia
Architecture and landscape

10 / 10 points

Entertainment

8 / 10 points

Culture and customs

8 / 10 points

Transport

4 / 10 points

Gastronomy

10 / 10 points

Prices

8 / 10 points

Party

8 / 10 points

Weather

10 / 10 points
---
Why did you choose to go to Naples, Italy?
Actually, Naples wasn't on my list of preferred places when I decided to apply for an Erasmus exchange. Due to my average grade at university, I was put on the waiting list. In the end, I was given the option between Naples and Portugal. I decided I'd go to Italy, and though a lot of people told me it wasn't the best, I chose Naples without thinking about it twice.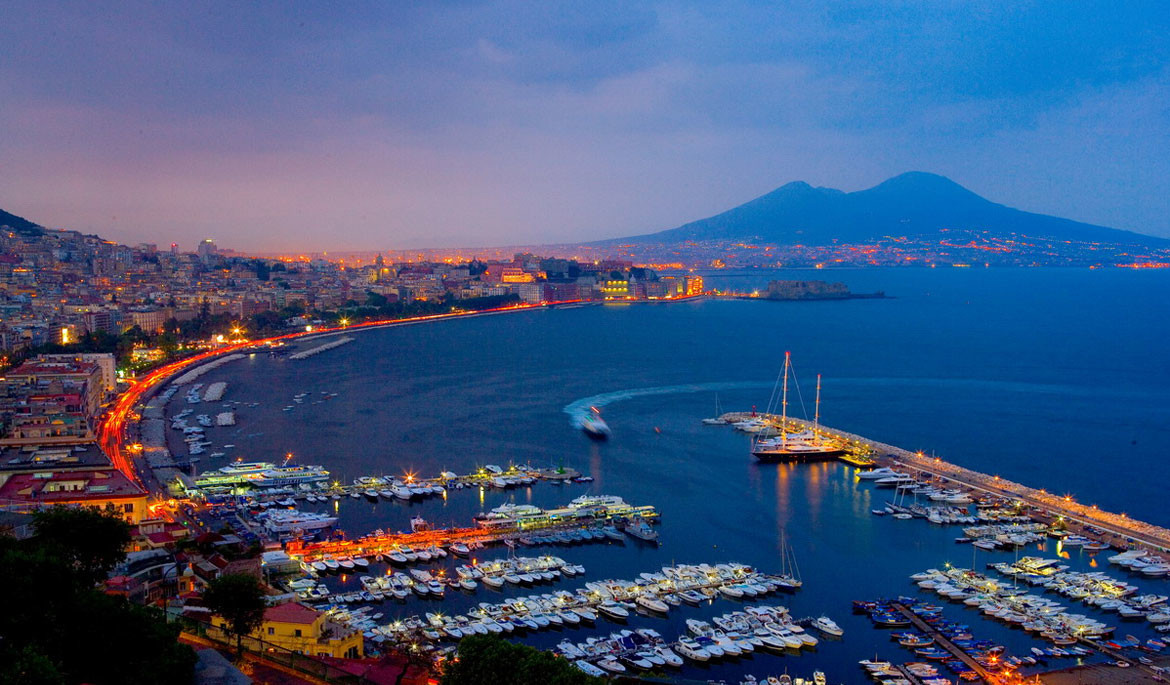 How long did your exchange left? How much were you paid?
My exchange lasted for four months, and I returned to Spain in January. I received 200 euros a month (this varies, depending on the university, on the city you live in, and above all on the changes they've made to the Erasmus grant system over the years). In the end, I decided to stay until June (everyone who does an Erasmus exchange ends up wanting to stay longer... ), and though there was the danger that I wouldn't have the money to extend my stay, in the end I was lucky and they carried on paying me the grant (as I said before, 200 euros a month).
What's the student life like in Naples?
Naples is a city full of life, be that due to its chaos or the scandalous nature of its inhabitants. There's always life and movement there... the squares are full of young people drinking beer, listening to live music from buskers... the Italian students merge with the international ones. In the evenings, the city seems to get even fuller. It's perhaps not one of the best-known student cities (Bologna is supposed to be Italy's student city), but the life and happiness which fills the streets of Naples every day is priceless.
Would you recommend the city and University of Naples to other students?
I wouldn't recommend it, I've already recommended it. Obviously its very hard for me to recommend any other city when I spent one of the most incredible years of my life in Naples. Above all, I'd like to point out that I'm unable to be objective on this subject, and that the choice is of course at the end of the day down to you.
I would recommend visiting the city. Naples is different to anything else you'll see in Italy - you'll find similar places, but Naples is different and unique. The people are authentic there, real Italians, always willing to help you with anything you might need, open to chatting and very sociable. Sure, one might annoy you now and again, but you end up accepting their character, their mannerisms and lifestyle. There's no other...
The university... there are several different universities in Naples. I was unlucky in that my faculty wasn't inside of the city, and had to get a one hour train to get to Caserta, where the Psychology Faculty for the Seconda Università degli studi di Napoli. This being so, it wasn't that much of a bind, as I only had to go there two days a week. Sometimes I just didn't go. The co-ordinator told us on the first day we arrived that we shouldn't worry, that it wasn't obligatory to turn up to classes. I can tell you about my own experience at this university, but I only know a little about the other ones which I heard from friends who attended them. You do have to study, at least I did (a few weeks before the exams actually arrived), the exams are all oral, and yes, you do get a lot of benefits for being an Erasmus students. In the exams I took I had to answer in Italian and I tried my best, but the teachers weren't as hard on me as they were on the Italian students.
What's Italian food like?
Generally, the food in Italy is great. The pizzas in Naples, however, you only seem to be able to find there. They're super tasty, enormous, and have a unique taste. Apart from these, the pasta and typical sweets (sfogliatella, for example) are all delicious. I think all Italian food is great.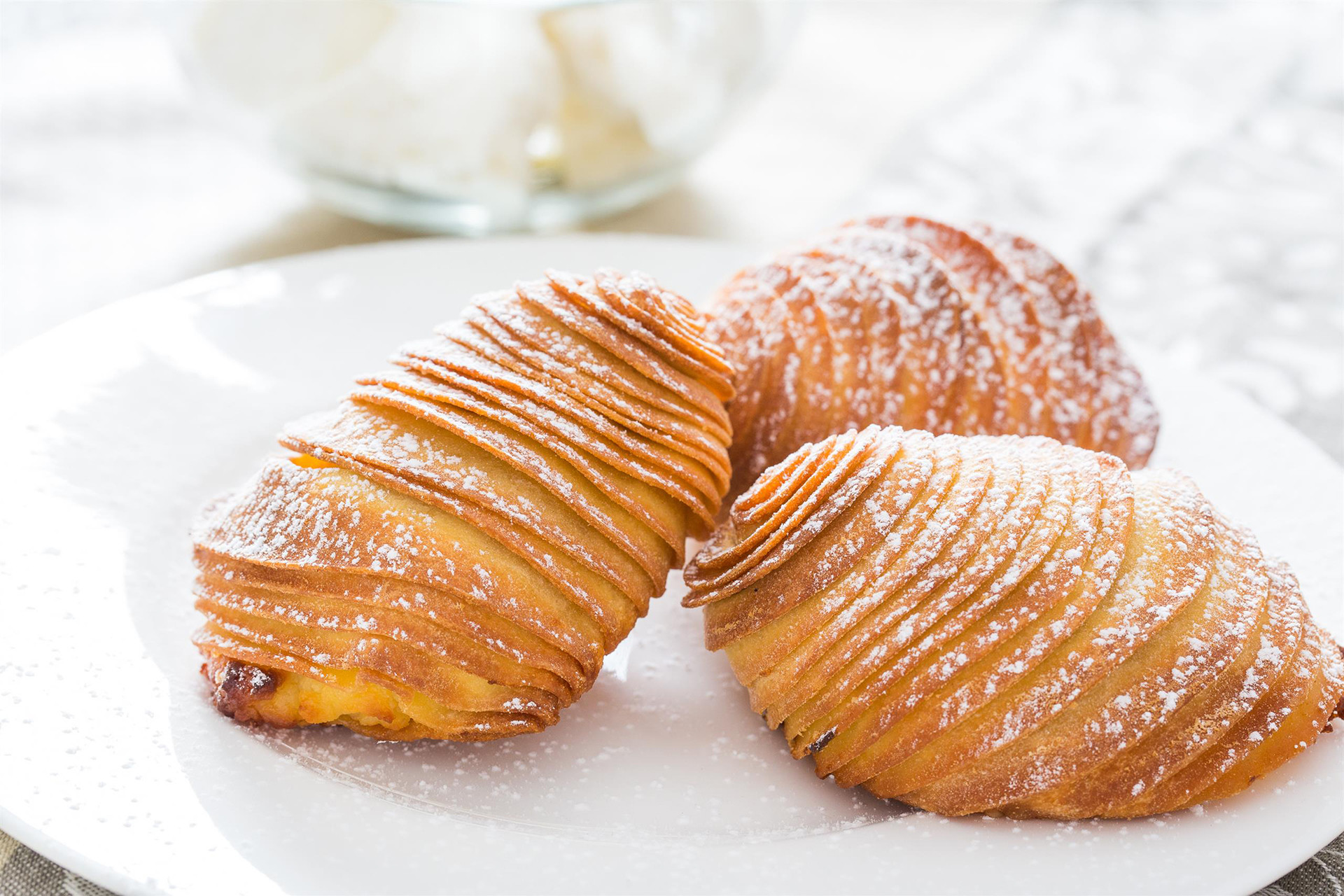 Did you find it hard to find somewhere to live in Naples?
No, but this was because I'd already sorted my accommodation there before I left home. This was great on the one hand, as you could sleep in what was now your own bed on the first day you arrived. My coursemate and I got in contact with two girls from Granada who had a flat, and signed up for it. It was fantastic, we paid 250 euros a month for individual rooms. On the other hand, not sharing with Italians was a disadvantage. I recommend that you do this, since I didn't and if I had the chance again, I definitely would. Apart from this, I turned up already having found somewhere to live, but it's not that hard to find somewhere if you arrive in good time (in August or at the beginning of September), because there are lots of adverts in the streets and you can even get in contact with Erasmus students from the previous year.
How expensive is living in Naples?
Like I said, I paid 250-270 euros a month for an individual room. In my second semester, I changed flat as my flatmates had already found two girls for this period, since my friend and I theoretically were going home to Barcelona in January. My second flat, though not as good as my fist, cost 190 euros a month. Very affordable. I had to search hard, since there are people who end up paying a lot more... ah, and you'll probably find a lot of double rooms. You just need some luck, and to find a friend to live together with.
How are you finding the language? Have you signed up to a language class at the university?
Italian generally isn't a difficult language. I took a month-long course offered by the University of Barcelona the summer before I left for Italy. After that, the university in Naples offered you another two or three month long one, if I remember rightly. The best way to learn the language is to live together with Italians. It's inevitable that you'll end up spending time with other Erasmus students (though it's also true that the Italians don't have problems with getting to know Erasmus students), but I personally don't regret it. We were little groups who formed a big family. If you know you're going to be spending a lot of time with other Erasmus students, find a flat to share with Italians - that way your Italian will get much better.
What's the cheapest way of getting to Naples from your home city?
The cheapest way to get there from my city (Barcelona) is to get a Ryanair flight to Rome, and then get the train to Naples, which takes three hours but only costs 10 euros. It's the cheapest way, but definitely not the easiest, especially at first when you arrive with loads of suitcases. The other option is to catch a direct flight to Naples with Vueling. Some aren't actually that expensive, and though you pay on average 20 euros more than you would on Ryanair, it's worth it just to arrive directly at the city.
What are the best places for partying in Naples?
You won't have any problems with this. During your first few days, you'll go out for a few beers at the Piazza Orientale or the Piazza Domenico Maggiore. Erasmus students get together there almost every night, together with Italians. The ESN organises bus trips to the biggest clubs in the city (Duel Beat in the wintertime; beach clubs in the summertime, Arenile and Voga). Apart from this, there are a few pubs (mini club) in the historical city centre: Delirius, Galleria 19...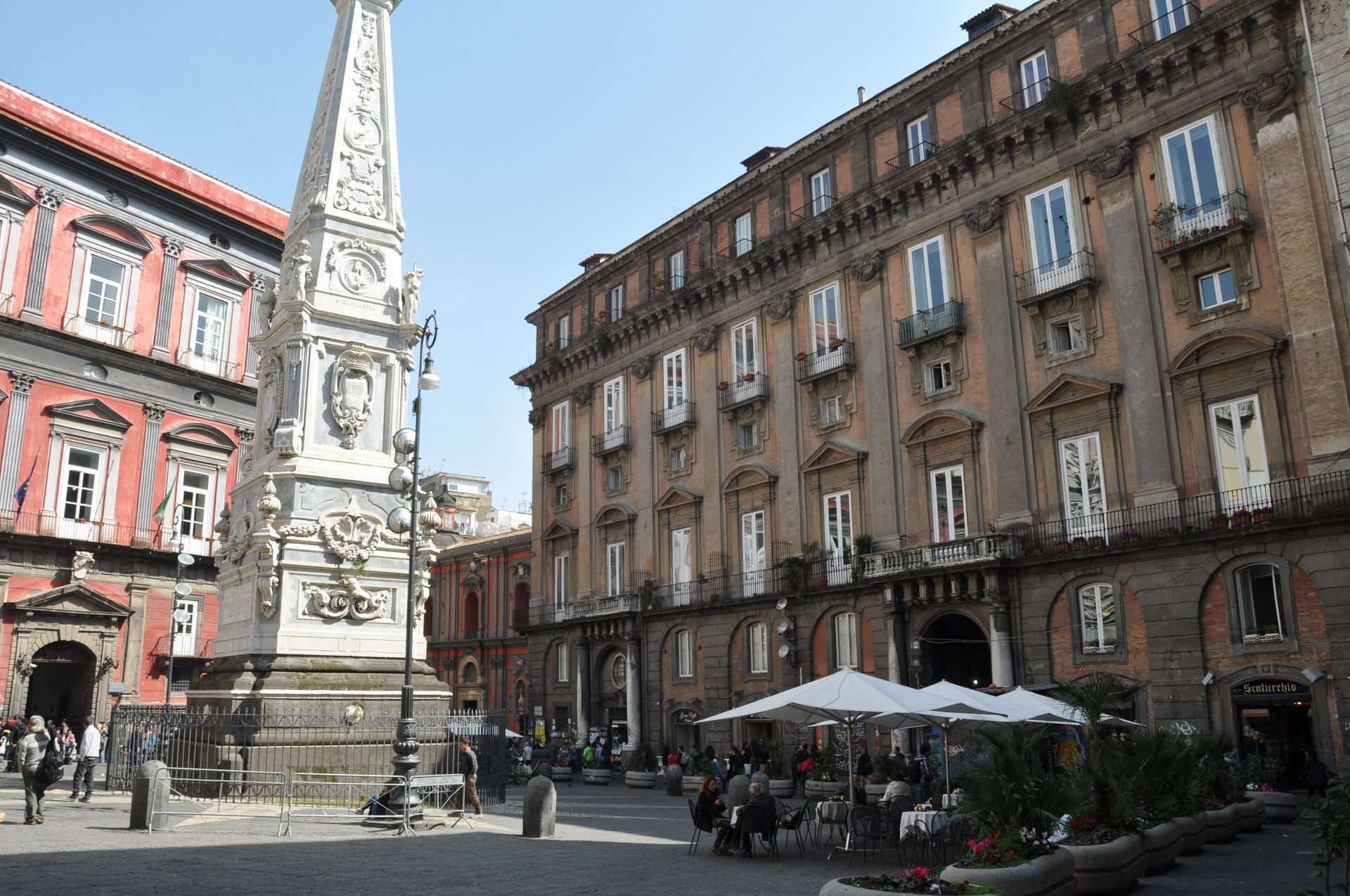 Don't worry, you'll have no problems at all finding somewhere to go out partying to in Naples.
What about eating out in Naples? What are your favourite places?
Sorbillo is the best pizzeria in Naples. You have to get there early, since there's always a queue outside and you have to wait there until they say your name, and then go in. In all seriousness, you can spend a lot of time waiting outside there... but it's worth it. Da Michele is one of the other best-known pizzerias in Naples. They only serve two pizzas there: marinara and margarita. They're worth trying though...
I'd also recommend Figlio del Presidente, which though perhaps doesn't serve the best pizzas, was the location of one of my many unforgettable anecdotes which took place in this city: after several free shots, we danced the conga through the whole restaurant (even into the kitchens) with music put on by the 'figlio del presidente'. It was a really surreal moment.
In terms of traditional restaurants, you'll be able to find lots just by walking through the historical city centre of Naples, but there's one which is unmissable: Nennella, in the Quartieri Spagnoli (they say this is one of the most dangerous areas, but don't miss out on this treasure just because of this - you have to go! ). The waiters are lovely, and real Italians, and the dishes are amazing.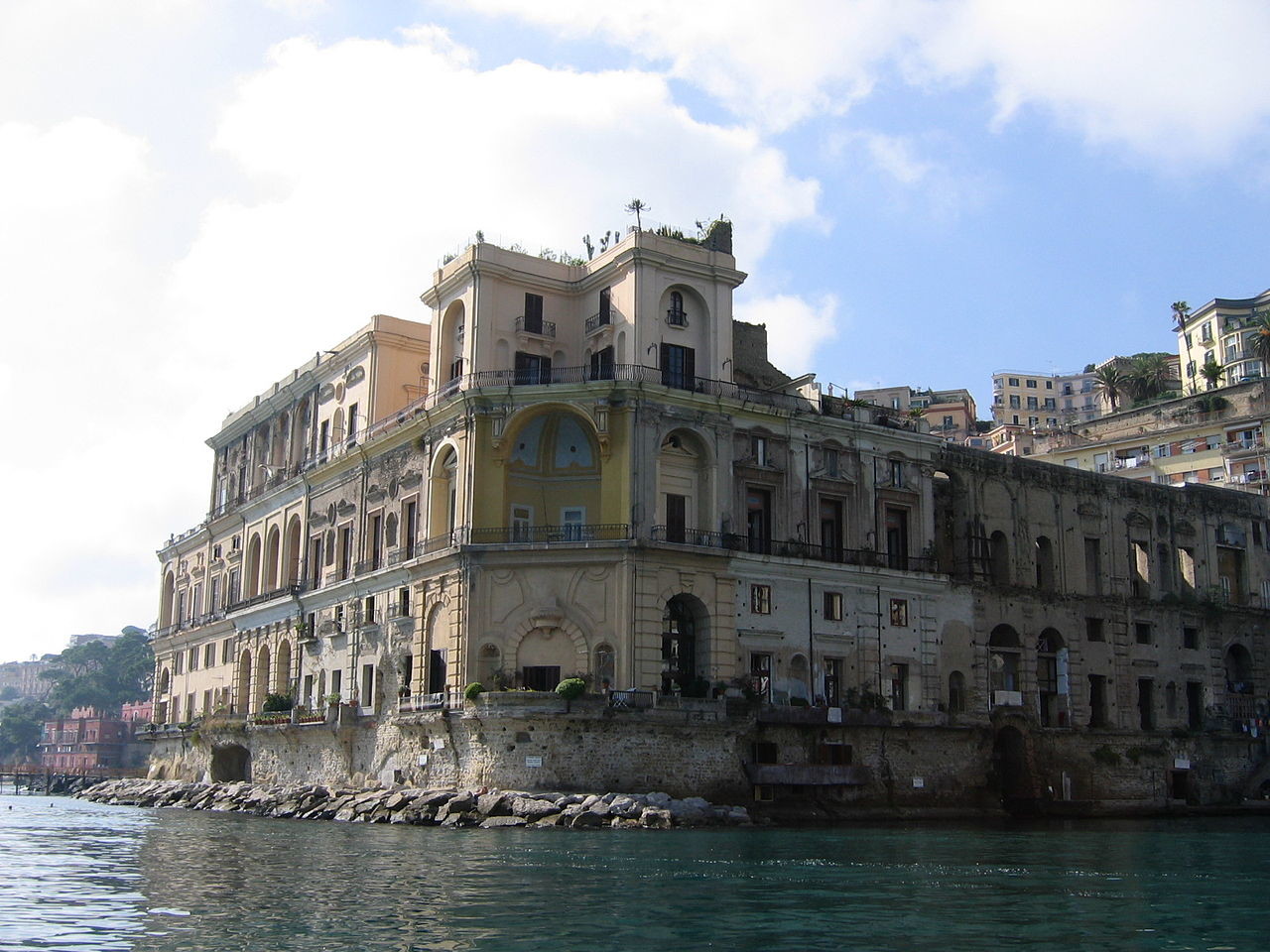 What does Naples have to offer in terms of culture?
Naples is a city where you can discover something different every day just by wandering through its streets. Lots of churches down little streets that you've never seen before, little details that you discover one day after having spent six months living there. Everything in Naples is a work of art, and it's interesting if you find someone who can tell you about its history. What are the must-sees? Castel Sant'Elmo (the views of the city from here are some of the most beautiful I saw. Try and visit it on your last day there, since after the chaos of the city streets, you'll be left with a beautiful memory of the place... ), the maritime promenade, the Castel del'Ovo, the Duomo, the Cimitero delle Fontanelle... really though, when you're living there, you'll know which places to visit in Naples.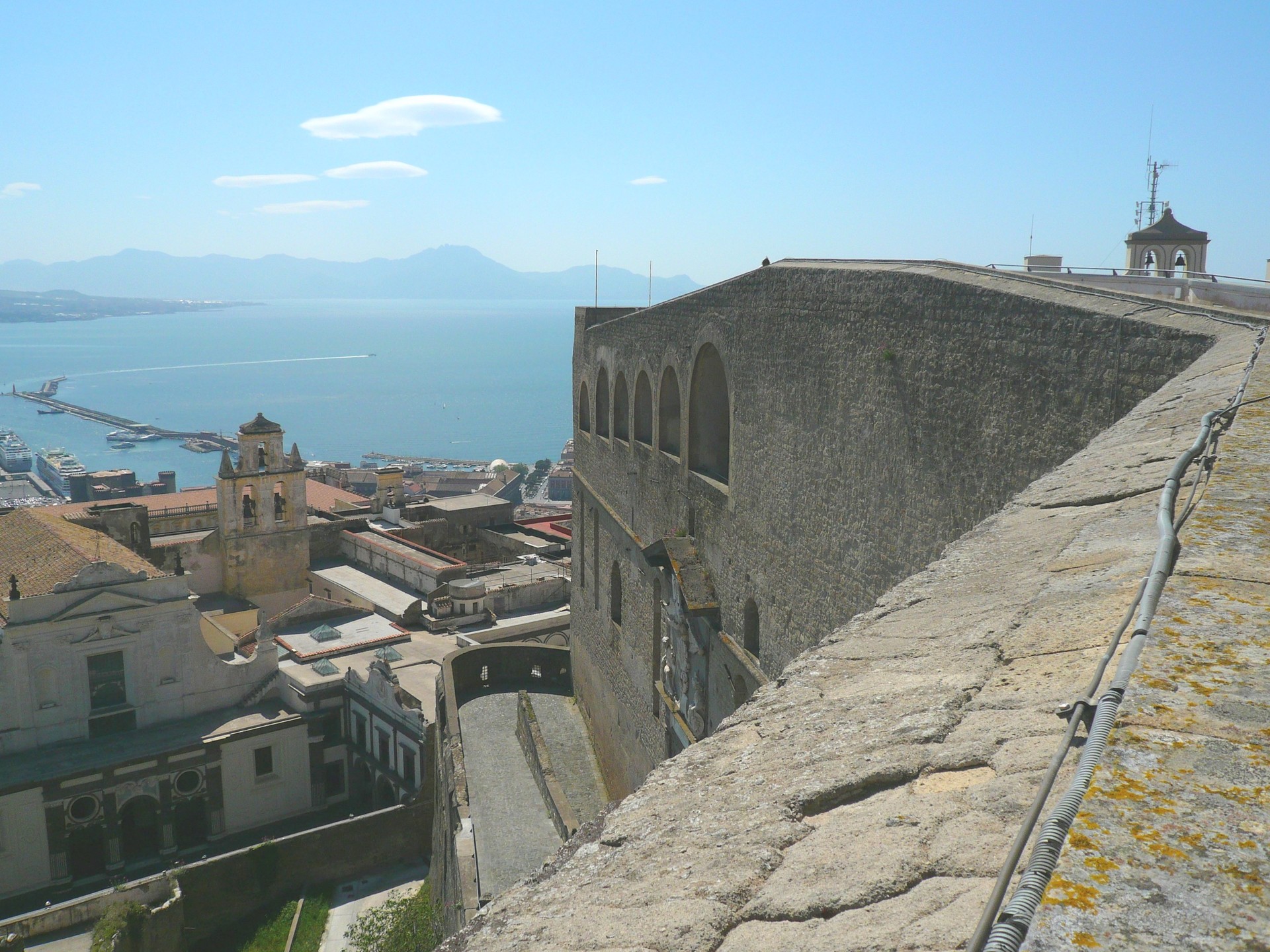 Beyond the city: Salerno (above all at Christmas time), the Costiera Amalfitana, (Sorrento, Positano, Amalfi, among others. In summertime it's great to rent a moped and visit the nearby towns), the Capri islands, Ischia, Procida, the Caserta Royal Palace, and a big etcetera. Obviously, don't miss out on visiting other cities in Italy. If there are several of you, rent a van and go on a tour of the fantastic cities in this countries.
Do you have any advice for future students coming to Naples?
Above all, don't be influence by what other people tell you - that it's not a safe city, that it's dangerous... yes, people get mugged in Naples (it happened to a few friends of mine), but this happens in Barcelona, Madrid and Valencia, too. Go there and have an adventure, I can promise you that you won't be disappointed. Get to know its people, its customs, its stories, and try out everything you can while you're there. It's an unforgettable experience, but it will fly by, so you should aim to make the most of every second.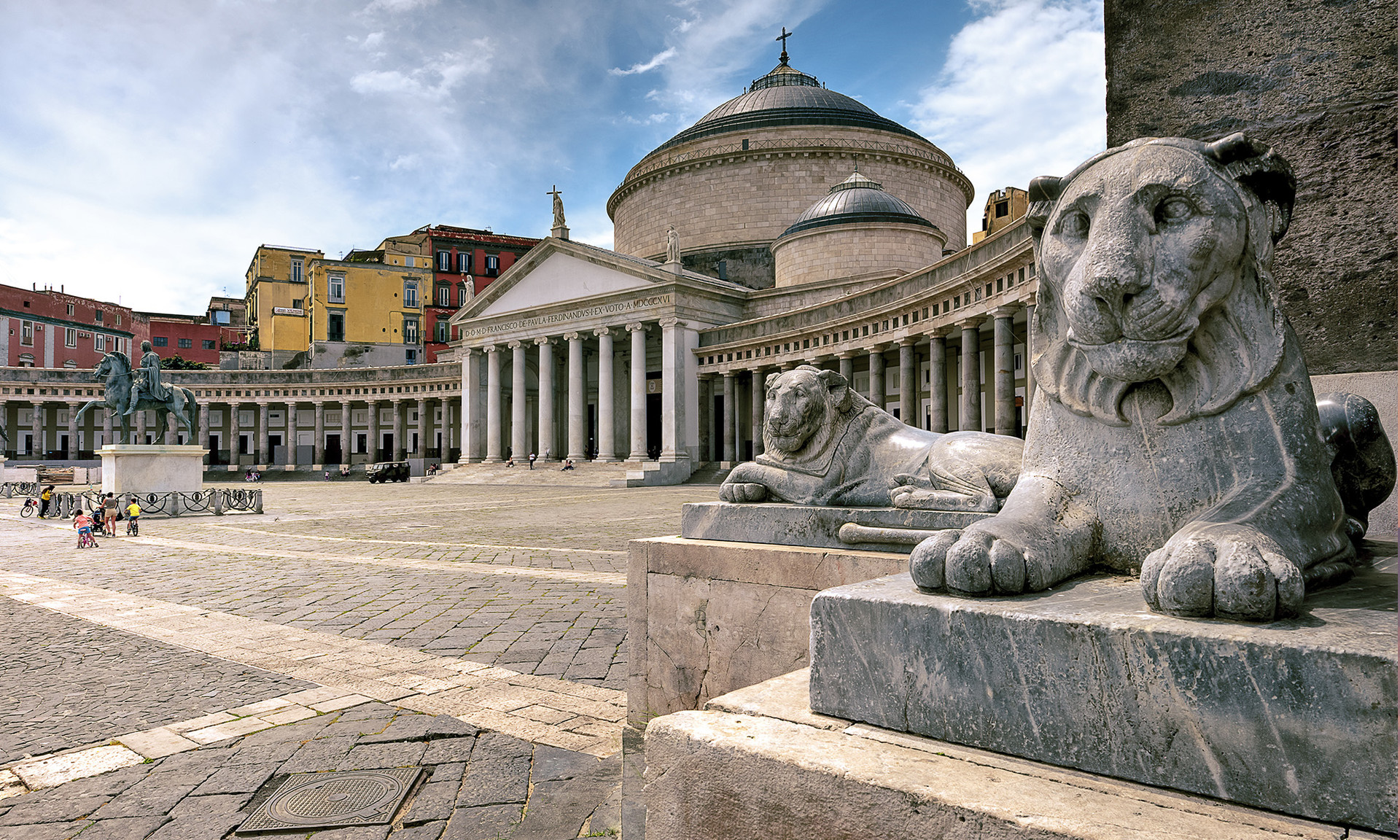 I can't give you any better advice than to let yourselves go, be open to discovery, do whatever interests you and live every minute in this city which will surprise you to the full. You'll have to adjust yourself and get used to their style of living, and you'll see things you never thought you'd see. In the end, it'll become a city that you'll love forever.
---
Photo gallery
---
---
Content available in other languages
Share your Erasmus Experience in Naples!
If you know Naples as native, traveler or as exchange student... share your opinion on Naples! Rate different characteristics and share your experience.
Add experience →