Traditional Moroccan Dishes
With regards to this subject matter, I chose to talk about traditional Moroccan dishes to show you the best dishes that you should taste while visiting Morocco.
Couscous
This dish, along with Tagine, is the most popular dish when it comes to talking about Moroccan cuisine. Traditionally eaten by Moroccans at Friday lunch time, after midday prayer (nommée dhuhr), it is now eaten indifferently, everyday of the week. From Berber origins, this famous dish is made from beef or lamb, sometimes chicken, many vegetables and legumes (beans, courgettes, lentils, turnips, peas, quince), with a semolina base. Moroccans eat it directly from the cooking dish, or serve it on individual plates. I must mention that Moroccans love to drink a small glass of milk while eating Couscous.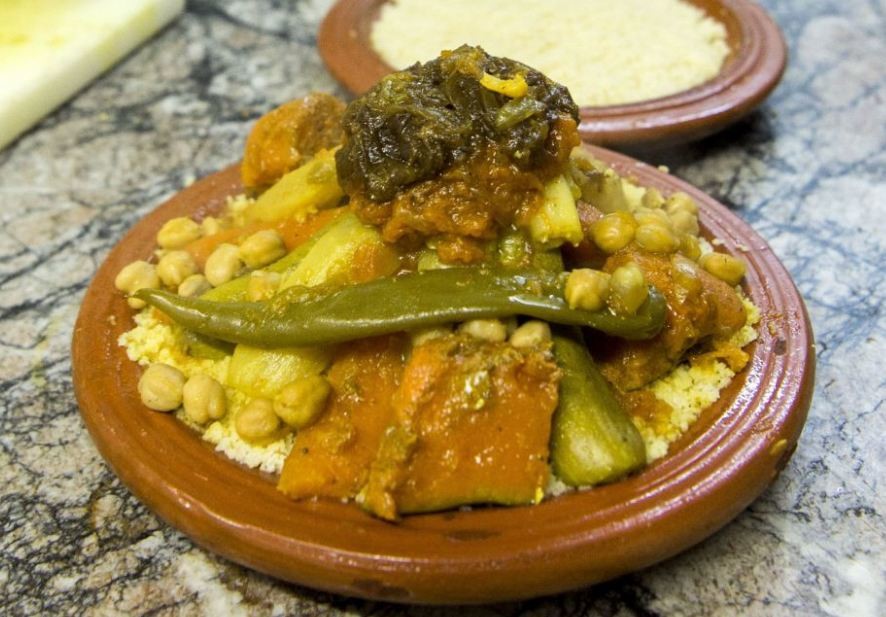 Tagine
Tagine is another Moroccan dish whose origins are also Berber. Berber Tagines still retain today their exceptional flavour. The Tagine itself is the name of an earthenware dish with a conical lid (as shown in the photo below). It is in this dish that the recipe, with the same name (Tagine), is cooked. Generally the meat is the main ingredient, but there are also vegetarian and fish Tajines. Hence, Tagine gets its name from the main ingredient used for this traditional dish (Lamb Tagine, Beef Tagine, Sardine Tagine, Chicken Tagine, Vegtable Tagine, Ram Tagine... )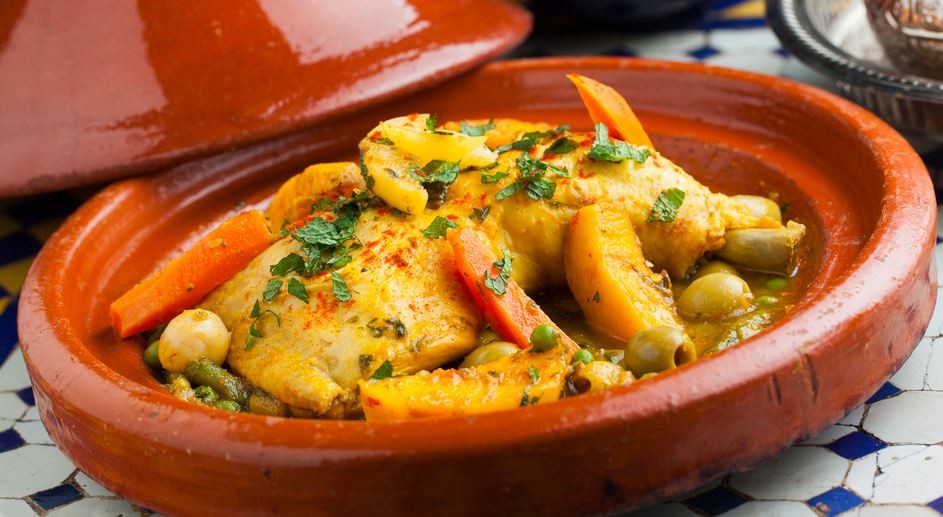 Marrakchie Tanjina :
Tanjia is Tajine's cousin, this dish is typical of Marrakech, the difference is that Tanjia takes a long time to be cooked well. To prepare Tajina, meat, vegetables and the necessary spices are put in this earthenware jar (as shown in the picture), and placed on previously prepared embers of wood. It's then covered with hot ash and finally served on normal plates. This dish is frequently served in Marrakesh, I strongly advise you to try it!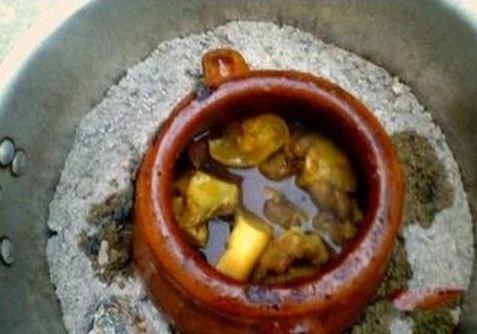 Pastilla
This dish originates from Fez, it's a puff pastry cake stuffed with pigeon, chicken or fish Hashis and then sprinkled with sugar and cinnamon. Pastilla is mainly served at parties and receptions and can be sweet or salty.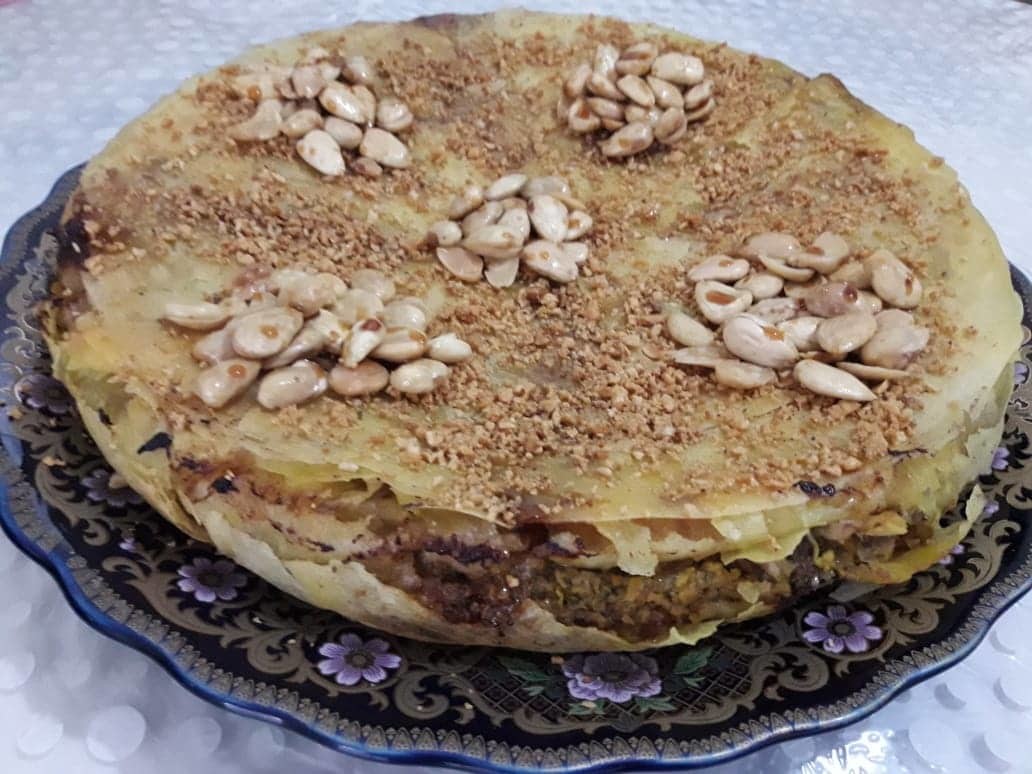 Mrouzia
This is one of the Moroccan Tagine dishes I told you about, it is generally prepared during the Eid el-Kebir festival and is made from a lamb, almond, raisin, cinnamon, honey and Moroccan spice base. The meat has to cook over many hours so as to come off the bone effortlessly and fat is added for a fattier sauce.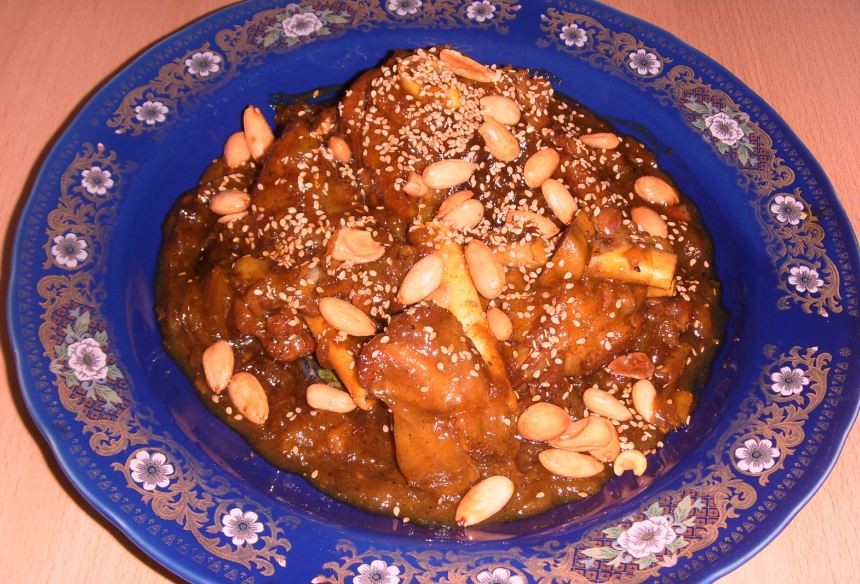 Méchoui
A meat-based dish, it's more of a cooking method than a recipe. It is mainly served at weddings or big occasions. Moroccan Méehoui's particularity is that the meat (beef or lamb) is cooked in a clay oven over many hours. I recommend that you taste Mechoui if you visit Morocco.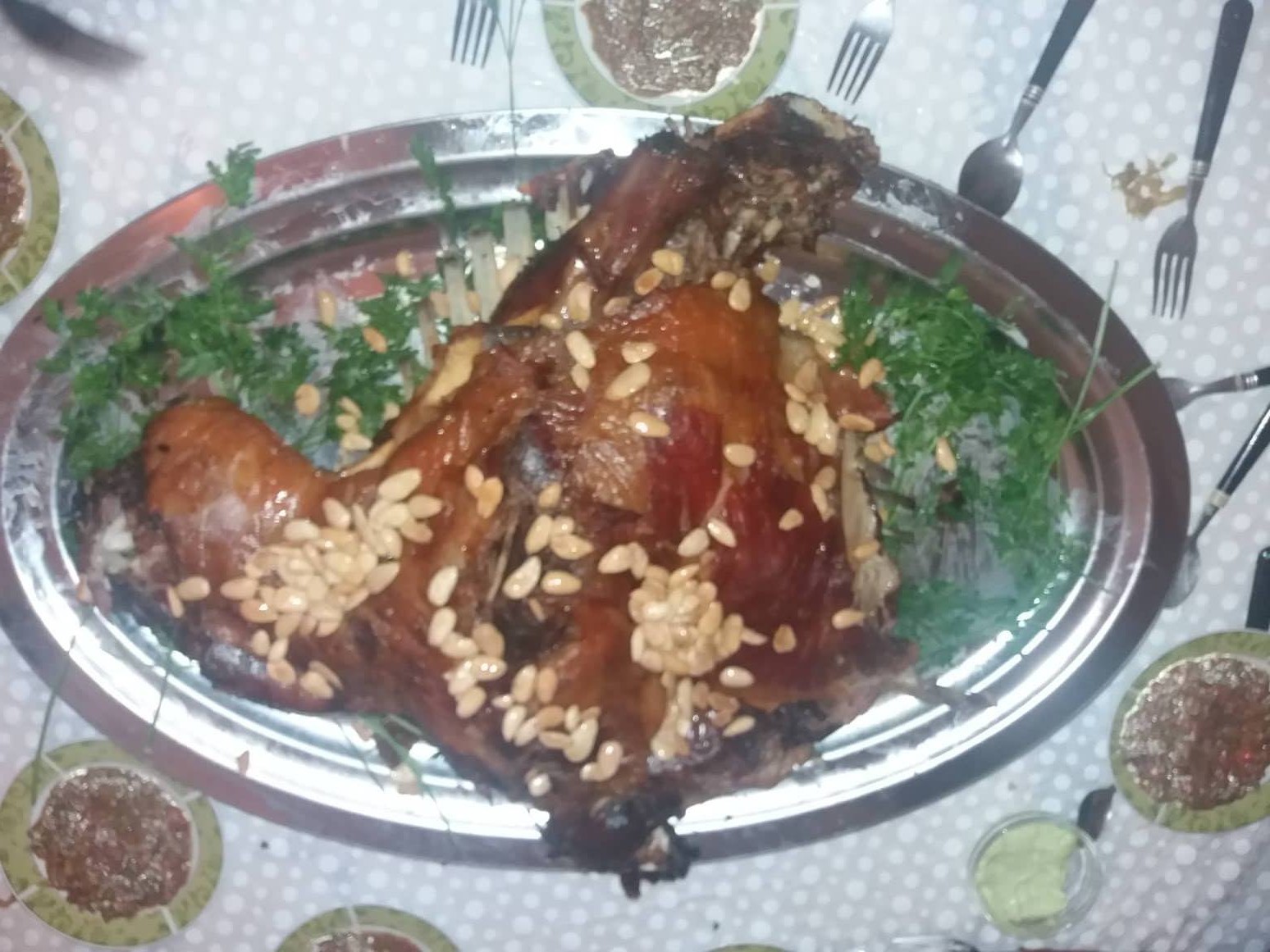 Harira
It is a traditional Moroccan soup with questionable nutritional properties, Moroccans usually start with this soup to break the Ramadan fast. It consists of tomatoes, onions, meat, onions and dried vegetables. It is served with hard-boiled eggs, honey pancakes or Moroccan pastries.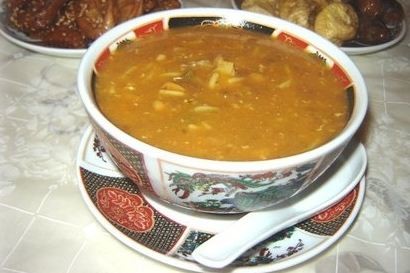 ---
Photo gallery
---
---
Content available in other languages
Want to have your own Erasmus blog?
If you are experiencing living abroad, you're an avid traveller or want to promote the city where you live... create your own blog and share your adventures!
I want to create my Erasmus blog! →