Erasmus experience in Leuven, Belgium by Paula
Architecture and landscape

10 / 10 points

Entertainment

10 / 10 points

Culture and customs

8 / 10 points

Transport

6 / 10 points

Gastronomy

6 / 10 points

Prices

8 / 10 points

Party

10 / 10 points

Weather

6 / 10 points
---
Why did you choose to go to Leuven, Belgium?
Before deciding where I was going to go for my Erasmus, I didn't know much about Leuven. In fact, all I thought of when it came to Belgium was beer, chips and chocolate, but when I had to choose my Erasmus destination, I contacted some students living there and discovered that Leuven is a fantastic city that has a lot to offer.
The city was basically made for students with a university that is very well-regarded worldwide.
How long was your grant for? How much money did you receive to help with living costs?
I had two kinds of grants as I was there for the whole year.
For the first term, I was given a grant from Spanish Ministry of Education and because I had a B2 it lasted for five months and I received €350 per month (€1, 750 in total). In the case of not having the B2, you would receive the help of the European Union, which would give you €250 per month (€1, 250 in total).
For the second term I was given a grant from the University of Valencia for four months and I received €250 per month (€1, 000 in total).
What is student life like in Leuven?
It would be difficult to describe it with one word, but I could say that it is UNBEATABLE.
Most of the people who live in Leuven are students therefore there is always somebody on the street. I felt super safe living in Leuven, for example I was not afraid to return to my residence alone at night after having been out at a party. Here people do not usually steal anything and if you lose something, it is likely that somebody will turn it in to lost property if they find it.
During the week, both the university and different companies and associations organise activities for students. For example, they organise many job fairs to put students in contact with companies looking for young people willing to work.
The nights are incredible. Every day of the week there is an event organised by student associations where you can meet many people and have a good time. In this city there is no time to get bored.
During the week, Leuven has a lot of hustle and bustle, so you can tell when the Belgians return to their villages on weekends and only internationals stay.
Would you recommend the city and the KU Leuven university to other students?
Yes, absolutely. After having lived here, I am convinced that it is the best city not only for an Erasmus, but also to study here full time. The level of teaching at the university is very good and the city is simply perfect.
What is the food like in the country?
Belgiun gastronomy isn't anything other-worldly, but I do have to say that the waffles and chocolate here taste glorious, without forgetting the best biscuits I tried here, the Speculoos biscuits (Biscoff biscuits).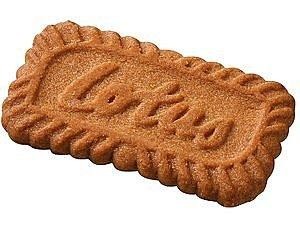 Some typical dishes from here that I would recommend trying would be:
Carbonnades flamandes (meat stew with a beer sauce).
Moules Frites (mussels with chips).
Chicons au gratin (chicory wrapped in ham and covered in a cheese sauce).
Koninginnehapje (chicken and mushroom vol au vent).
Waterzooi (Belgiun chicken or fish hot pot).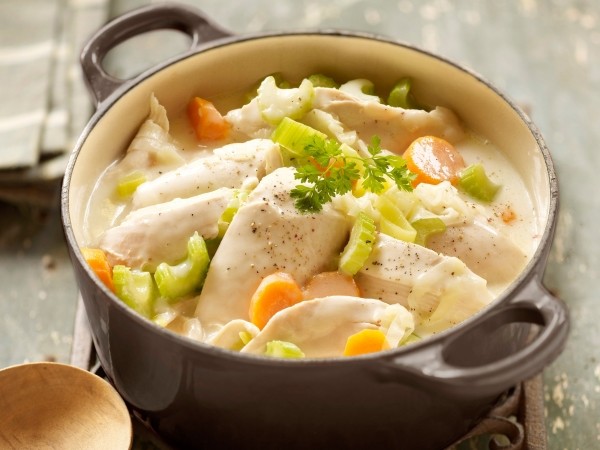 All dishes are always accompanied by chips with all the sauces that you could imagine.
What it difficult finding accommodation in Leuven?
A little. I was very lucky because I was accepted into a subsidised residence from the university and I didn't have to look for a kot (student flats).
How much does it cost to live in Leuven?
Belgium isn't a cheap country, but if you organise yourself well then you won't need to panic about finances. I tended to spend about €700/ €800 a month, with accommodation included. I have to admit that I travelled a lot, which ate up my budget a fair amount.
Something that everyone worries about is the prices in the supermarkets. I have to admit that here the food is more expensive and not as good quality as in Spain, but don't worry because there is a solution.
- The cheapest supermarket is called Colruyt, there is one near the centre and another in the ring (outside). They have a great variety of products and brands with prices similar to those in Spain. They usually have offers/ deals if you buy large quantities of things, and there is a membership card (it is free to get) that gives you special discounts. The only problem is that you can only pay with a Belgian credit card.
- Other cheap and well-known supermarkets are Lidl and Aldi. I usually bought from there because I already knew the brands and you can pay with a foreign credit card. If you want to buy meat and fish, I recommend Lidl before Corluyt or Aldi because the quality to price ratio is better. Every week in Lidl they have different offers and, if you are attentive, they can be very useful.
- Delhaize is considered as one of the expensive supermarkets here. The quality is much better and they have a bigger variety of products. There are two in Leuven, a small one near the centre and a much larger one near Heverlee (in the outskirts).
- Finally, only in the case of emergencies (on a Sunday or during the week after 8 pm) should you go to Carrefour express. It is the most expensive and worst quality supermarket, so the more you can avoid it, the better.
Was the language easy to get to grips with? Did the university offer a language course?
If any of you know German congratulations, because they can more or less understand due to the Belgians also speaking Dutch. If not, don't worry because English is perfectly proficient. They always make the effort to translate everything into English for internationals and there is no communication problem. Also, although it sounds weird, many people understand and speak Spanish here.
During the introduction week for Erasmus students, the university offers a Dutch crash course, which is an intensive two-hour course to learn basic phrases in Flemish, a regionalised Dutch dialect. I went and the truth was that I found it quite useful. For those of you who are still interested in learning the language, there is a language centre called ILT that offers a free Flemish course for Erasmus students. All you have to pay for are the books that you use. It's five hours a week and the truth is that the classes are quite enjoyable. It is no longer free if you also attend during the second term.
What is the most economical way to get to Leuven from your city?
There are direct flights from Valencia to the two airports in Brussels. I would recommend students that are flying to Belgium for the first time to go to Zaventem (Brussels Airport, the international airport) before Charleroi. Once you arrive at the Zaventem, you can take a direct train from the airport to Leuven. It's not overly complicated.
Where would you recommend going for a night out in Leuven?
The honest truth is that there is a bar for everyone here. I usually went to a bar in Oude Markt (the bar square) called Ambiorix. It is usually full of internationals and they play all kinds of music, from American rap to Spanish pachangueo. There is another bar right next to Ambiorix, called De Rector, that also has a very good atmosphere. If you like bars to have a beer and sit on the terrace, I would recommend Café Belge or The Capital, which has the longest beer menu in Belgium and, as they say here, in the world.
Every bar has its own charm and once you are here you will find out which one you like the most.
And eating in Leuven? Could you name some of your favourite places?
The favourite place of the students here, I would have to say is Frituur, where they sell chips, frikandels, burgers and every kind of fast food. I personally did not think it stood out and if you're looking for quality food, then this is not the place for you.
A restaurant with a student atmosphere that fits the budget quite well would be Dewrf, where they serve practically everything but the typical thing to eat there is wraps and the typical thing to drink is homemade lemonade.
If you are interested in inexpensive, quality Belgian food, I would recommend Domus and the beef hotpot with homemade beer sauce. It is the perfect place to taste the beer they distil in the restaurant itself. Another interesting site is called De Wiering, it is very curious because it used to be an old prison and is set up as such.
If, after eating, you fancy something sweet, I would recommend going to Quetzal to try the Chocochino hot chocolate and their homemade brownies, or to Gaufry's for a waffle. This is what you'll get: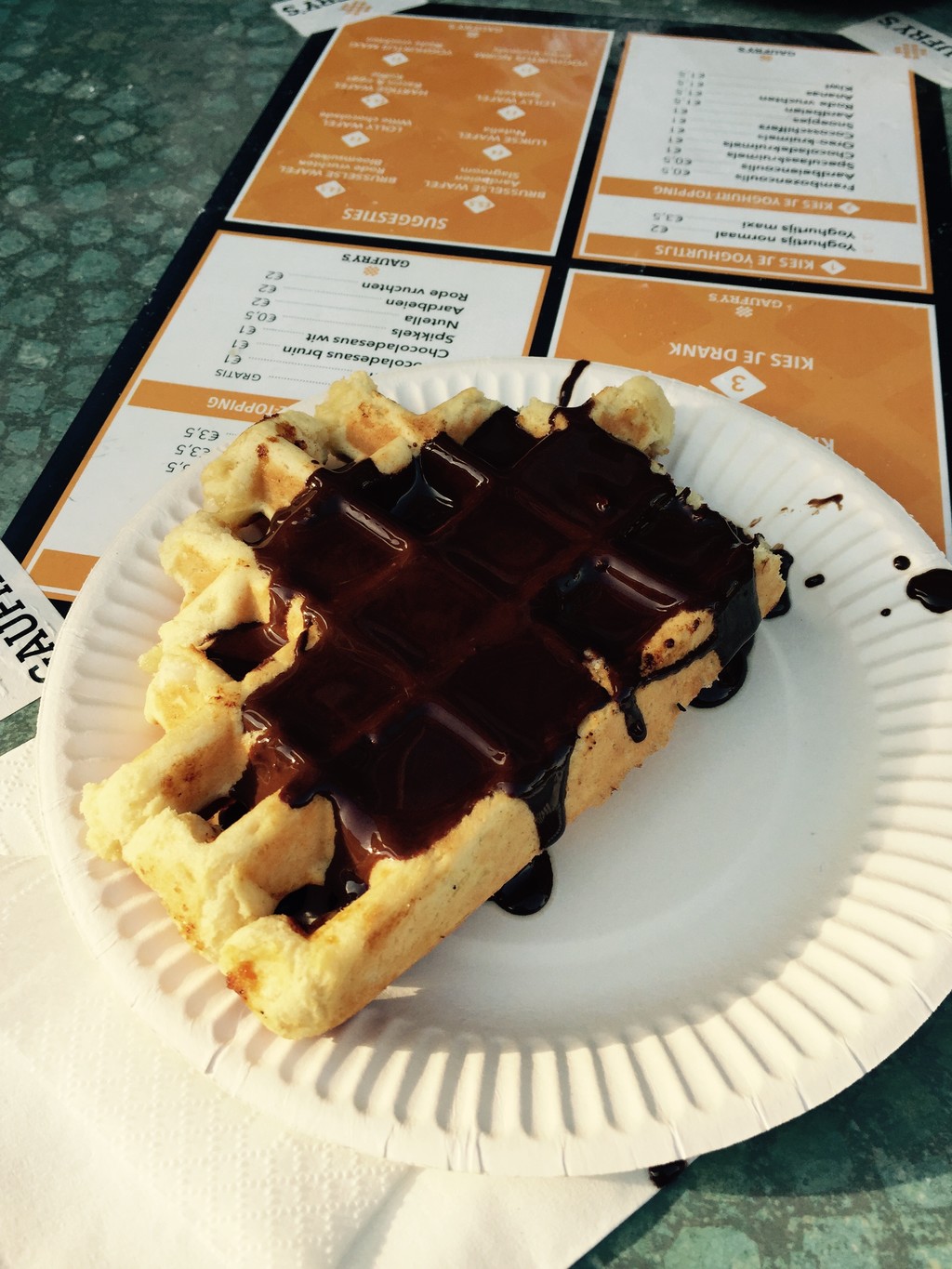 Are there good cultural sites to visit?
Leuven is a small city but it is full of history. Once here, you absolutely have to go to Groot Begijnhof and walk through the gardens, you will love it! Every building has its own history and it would be worth getting to know them all.
One of the most impactful buildings, for me, is the old town hall in Grote Markt
The central library is also very pretty, during both the day and night when it is lit up with lights.
Do you have any advice for future students going to Leuven?
Rent a bicycle with Velo. It is the easiest, cheapest and fastest way to get around Leuven.
But the most important thing is that if you chose Leuven as your Erasmus destination, you will not regret it. I assure you.
---
Photo gallery
---
---
Content available in other languages
Share your Erasmus Experience in Leuven!
If you know Leuven as native, traveler or as exchange student... share your opinion on Leuven! Rate different characteristics and share your experience.
Add experience →