Dão wines are the starting point of a beautiful journey
Dão
Some weeks ago I visited Viseu (North of Portugal), 128 kilometers under Porto (where I'm living currently). Viseu is a city of art and museums, and the capital of the region Beira Alta. A specialty from this region is the vineyards, and that's where I want to focus on in this blogpost. I visited the Welcome Center named Solar do Vinho do Dão, where the wine route ("Rota do vinho") starts. When you enter the gate, you find yourself on a very big space of grass, with a fountain in the middle and a beautiful, antique building: The Welcome Center. Inside the building we met Luis Filipe, a sympathetic young man who is very passionate about wines. He told us he was originally from Aveiro, but he fell in love with Viseu and the vineyards. He let us taste various wines; red, white, sparkling wines and rosés. I must admit that I am not a big fan of wine, but what I tasted there was of a whole new level.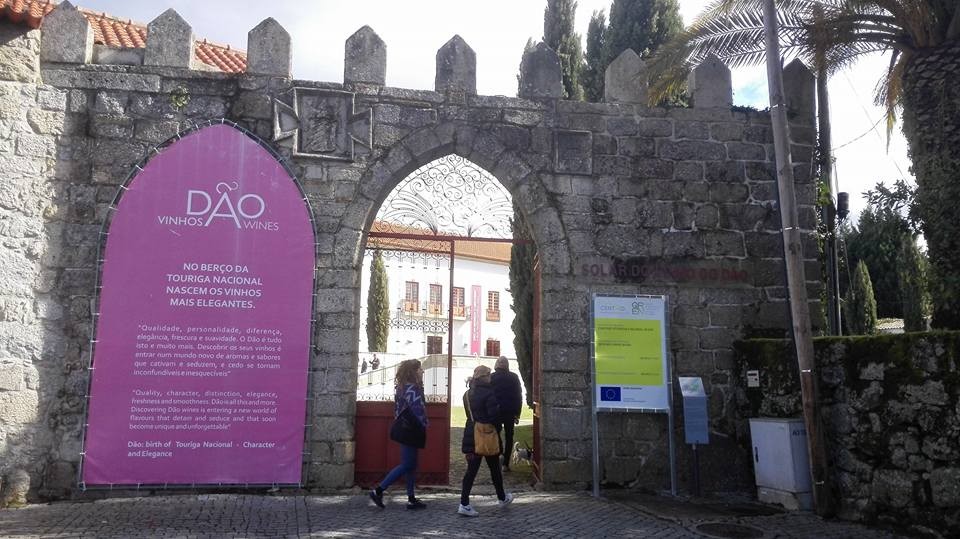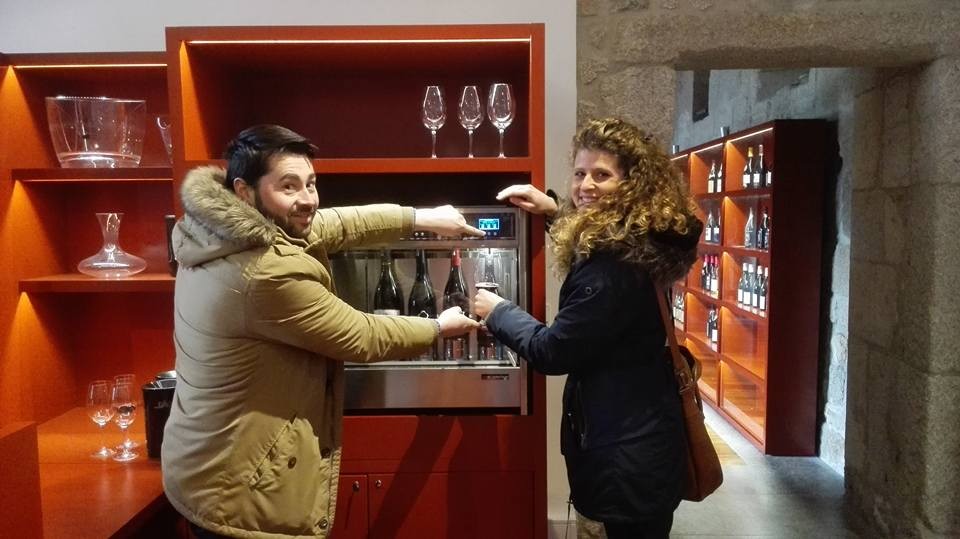 (Luis Filipe and me)
The Welcome Center has two rooms to taste wine, a mediatheque, and an exhibition hall. Every Wednesday and Saturday you can taste wines of the member producers. In addition to the regular activity of wine tasting, the Welcome Center offers a "vinic" schedule of events, such as the release of wines from member producers, trainings, workshops and thematic events. Besides, visitors can purchase the wines.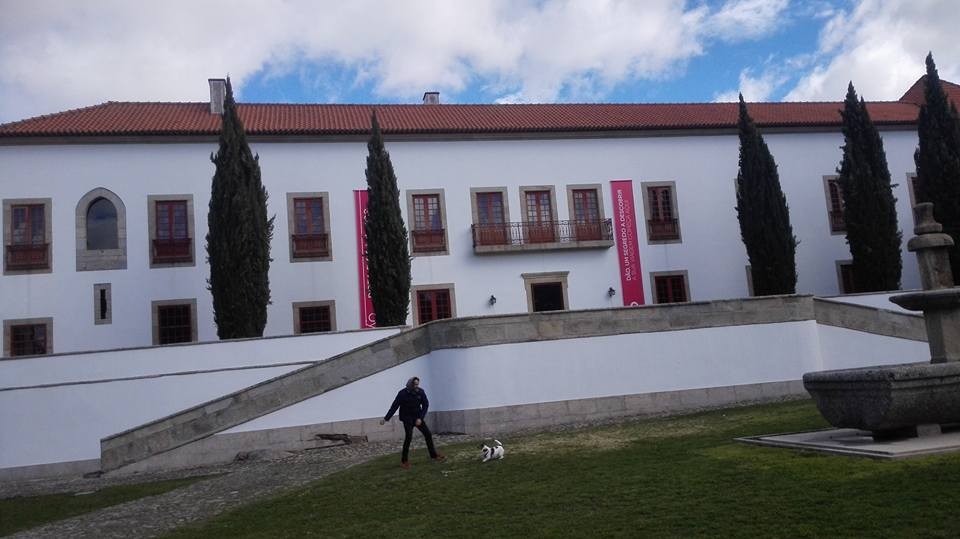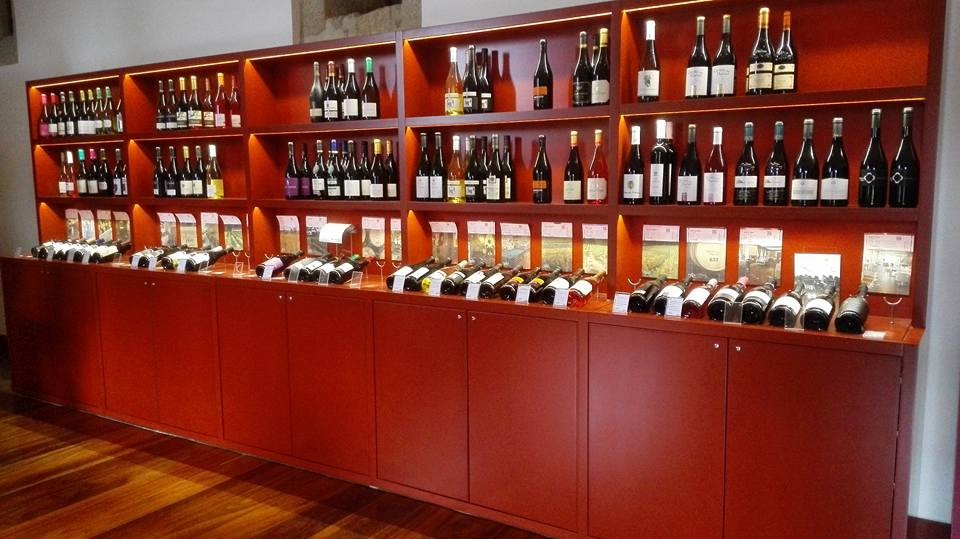 Dão, A secret to discover
The famous Dão is a land of people, memories and history. The name comes from the river Dão. The Dão wines are characterized by their elegance and their magical aroma that lasts a few hours. Drinking and tasting is a whole different thing.
In the Dão region, the climate is cold and rainy in winter and very hot and dry in summer. However, there are microclimate variations which are very important for the quality of the wines.
The Dão wines
The red wine is characterized by its delicate aroma and exceptional acidity. The white wines have a delicate fruity taste with a balanced acidity and exuberant finish. The sparkling wines are fresh, fruity and have a long lasting taste. They are delicate and have fine bubbles. The rosés are light and fresh with a mixture of flower and fruit, and acidity balanced.
Wine is the starting point of a beautiful journey
The Dão vineyards are hidden by pine trees, broom, brushwood or walls, so you must walk the wine route to actually see them. During the walk you will see mountains, villages, you will walk on streets of historical towns, narrow trails or riverbanks, and you will see noble castles. It's all worth the walk!
Wine can heal
The wines can be used as a dermatological treatment and for relaxation. The polyphenols that are part of the grapes have skin care characteristics. They have an antioxidant capacity, they are able to refresh tired skin and they alleviate stress.
There are several thermal springs in the Dão region. These springs are known because of their healing properties for cases of arthritis, respiratory and digestive disorders, rheumatism and skin conditions. Besides that it treats physical health, it is also contra stress. You can have total rest and relax.
---
Photo gallery
---
---
Content available in other languages
Want to have your own Erasmus blog?
If you are experiencing living abroad, you're an avid traveller or want to promote the city where you live... create your own blog and share your adventures!
I want to create my Erasmus blog! →