Finding accommodation in Groningen, or for some the obstacle course
In this article, I will share with you all the advice I can give you and all the information I have collected. If you also have an experience, advice, a tip or useful information, leave a comment!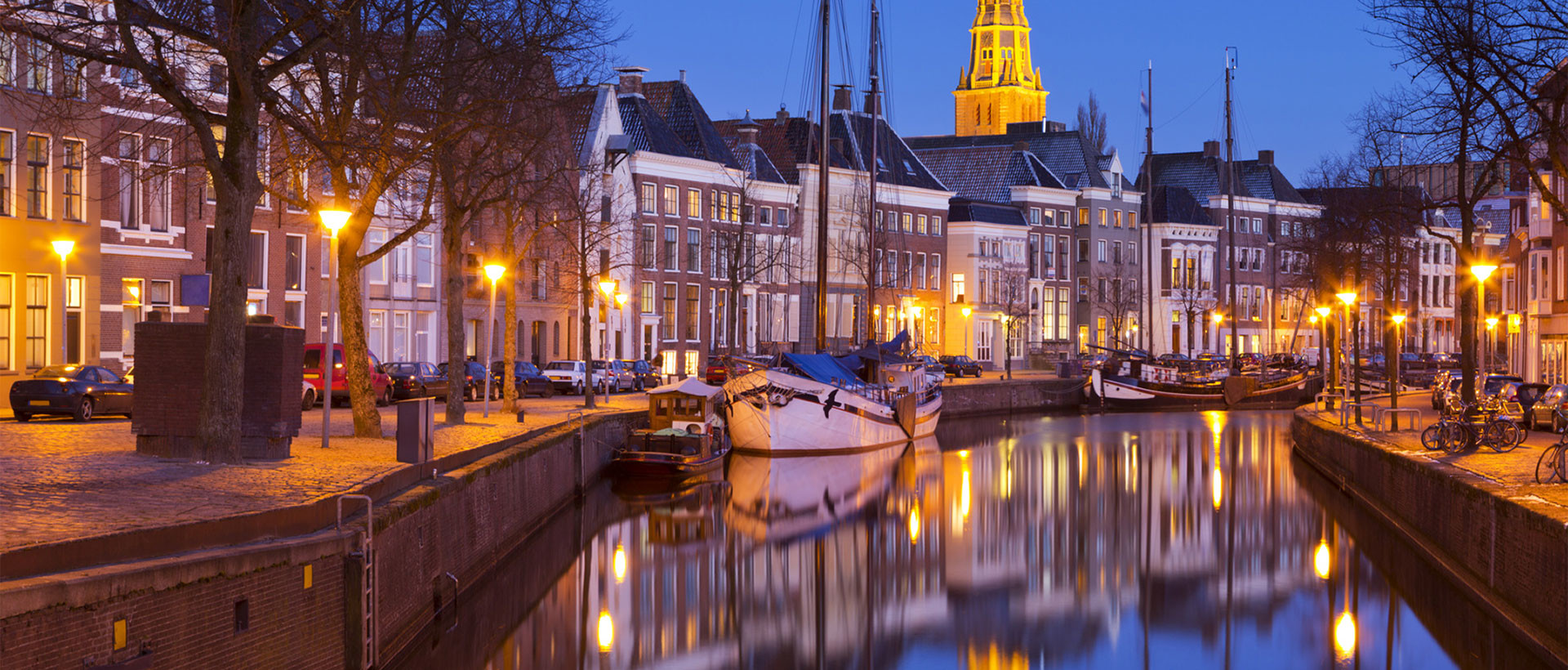 Generalities
Most rentals aren't furnished.

The roommates that are already present may request that the free room not be granted to a foreign student (their unwillingness to speak English).

We also see " girls-only "; yes we guys are at a disadvantage in this search.

It's almost impossible to rent a non-student home to live with friends because beyond 2 tenants without a legal relationship, the owner has to have a license beyond this threshold.

It's essential to have a webpage translator for your search. Google Chrome's Google Translate is sufficient.
Agencies
Many sites offering student housing can be found on the web. I'm going to make a list of those I tested or heard of. The list is divided into two categories: semi-governmental agencies, similar to the French CROUS on one hand, private agencies on the other hand.
Semi-governmental agencies
Lefier & Nijestee
If you read these lines at least two months before your arrival in Groningen, it might be a good idea to sign up for one of these two agencies. In fact, these agencies operate with a point system to generate a waiting list. The earlier you register, the more points you have.
These agencies have huge student buildings divided into apartments for 12-14 students who share a kitchen, bathroom and toilets. These last two rooms are cleaned weekly by a cleaning company. The kitchen is maintained by its users. I heard that one of these kitchens became almost inaccessible due to the negligence of a few students.
Lefier : offers student rooms similar to CROUS (250 - 350 €), but also apartments (400 - +++ €). However, if you're not registered on their website and your in Groningen, go to their agency. You will be taken care of quickly and you will be offered rooms or apartments. Part of the available offers are kept for people who aren't registered. The registration (on the website or if you ask to visit on the spot) is 30 €.
Note: Some of the rooms offered don't have parquet/carpets.
Nijestee: for now I don't know what to say, except that it's similar to Lefier.
This agency maintains a partnership with universities to reserve rooms for their students. In Groningen, all rooms are reserved. Most students from the Hanze University of Applied Science or the University of Groningen can take advantage of this. I have a friend who's spending a year in one of these residences, the blue student house of Kornoeljestraat 2 (there are two more in Groningen, a red one and a yellow one) and who kindly told me how it is.
This residence offers furnished rooms (bed, mattress, wardrobe, table, lamp) shared toilets, bathroom, kitchen and stay with 14 other students. The monthly rental is 365 €. A washing machine and tumble dryer are available to residents for 1, 5 and 1 € per use. Each floor is divided into two apartments like this. The building doesn't look trendy from the outside but is very suitable inside. Many shops are nearby like Lidl, Albert Heijn (Carrefour City equivalent, HEMA (Monoprix equivalent), Etos, bakery, post, ING and various others.
Zernike is 5-10 minutes away by bike; it will take more than 15 minutes to reach the city centre. The atmosphere is very good and you can meet a lot of students in the other corridors, floors. In addition, a representative is available to solve the concerns of students and is ready to bend over backwards for them.
Private agencies :
Many of these private agencies ask for 20, 30 or 40€ in order to contact owners who published ads or other facilities. However, for most of them, you won't have to pay these fees if you go to see them on the spot.
DC Wonen : it's the agency that I signed my contract with. It has a lot of offers and organizes visits. In my case it was 5 visits in 3 hours, with 7 or 8 competitors. At the end of the session, the agent asks everyone to pick their top 3 rooms. He sorts out the rooms and attempts to respect everyone's wishes. The next day, he announces who are the lucky ones and which rooms they get. It's useful to build a smart top 3: perhaps avoid putting the best room as your top 1, but one that seems less popular... It's up to you! However, this beautiful tale has a flipside: 300 € for agency fees. Those are, to my knowledge, the highest in Groningen. In addition, the contracts are usually 6 or 12 months.
Confides Verhuur : certainly the least "commercial" guys, they really give a good impression. They a few offers but few people know this agency, so they can advertise for a long time. No agency fees.
050 Vastgoed : more used to selling properties or renting to families, this agency has however some very interesting student rooms on hand. No agency fees.
123 Wonen : info to come...
Woldring United BV : very few offers, that's it. But you should look into it!
Rots-Vast : a very nice lady manages this agency, however it seems to me that she doesn't have much offers.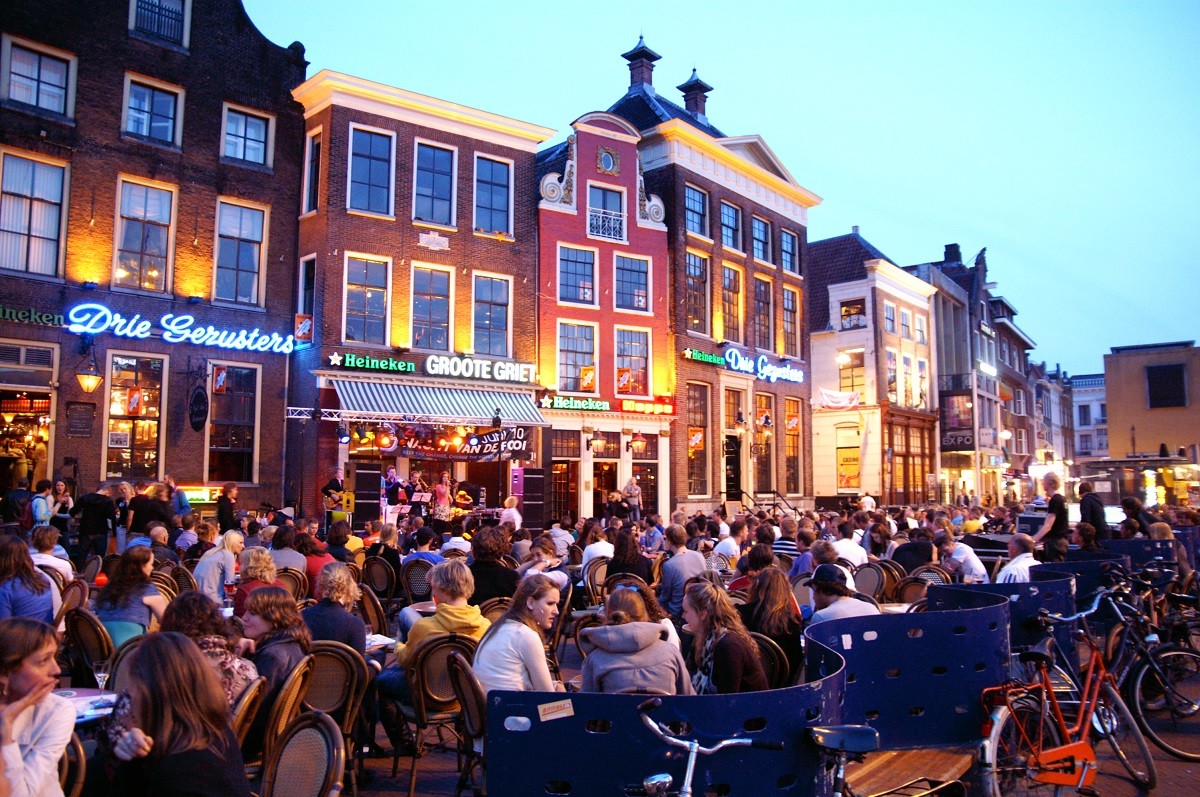 Facebook
A large amount of rental offers circulates on Facebook groups where ads go at a blazing speed. Several solutions: camping in front of your computer, put the group notifications on volume 30, hire your friends... Most of the ads are "safe" but some scams circulate. Only one rule applies: don't pay remotely. Free Housing Announcements in Groningen (Group for students), Student Housing Groningen, Rooms / Housing / kamers Groningen.
Scams
I was the target of a certain mode of operation. I left my email address on a website that offered nice rooms, I can't remember how... I then received about every 1 to 2 weeks emails that offered the "best student accommodation", furnished and pleasant. It became annoying when I received another proposal, at another address, with the same pictures as another address.
Conclusion : Scams are pretty hard to discern. If of course you don't pay anything without visiting the house, they will only be a waste of time: a time where you have the illusion that you found something.
---
Photo gallery
---
---
Content available in other languages
Want to have your own Erasmus blog?
If you are experiencing living abroad, you're an avid traveller or want to promote the city where you live... create your own blog and share your adventures!
I want to create my Erasmus blog! →