10 Tips to find a flat to rent in Madrid
Has your dream always been to live in the capital of Spain? We'll help you achieve it by telling you how to find a flat to rent in Madrid, tips for renting a flat in Madrid and the best tips for living in a rental flat in Madrid without dying trying. Take note!
What is like to live in a flat to rent in Madrid?
I'm sure that all of you know the saying which is associated to this city: "from Madrid to Heaven", well, what it's saying is that Madrid is a city with a high quality of life and with a wide range of entertainment places and marvellous monuments, not mentioning the prestigious universities in Madrid and the numerous job opportunities for those who wish to find one. Up until here everything is great, but when what you want is to find a flat to rent, things start to get a bit complicated.
In recent years, finding a flat to rent in Madrid has become a nightmare for many young people, due to the housing bubble that increased the rent prices.
But don't worry, according to recent studies, Madrid is still one of the European capitals with the most opportunities to find a flat to rent for less than 600 euros. The other European capitals that are in the lead are Sofia (Bulgaria), which has 870 homes available for similar prices, and Berlin (Germany) which has 140 homes.
With our 10 key tips to rent a flat in Madrid, you can make your dream of living in the renowned capital of Spain a reality and enjoy all the great things that it has to offer. Are you ready?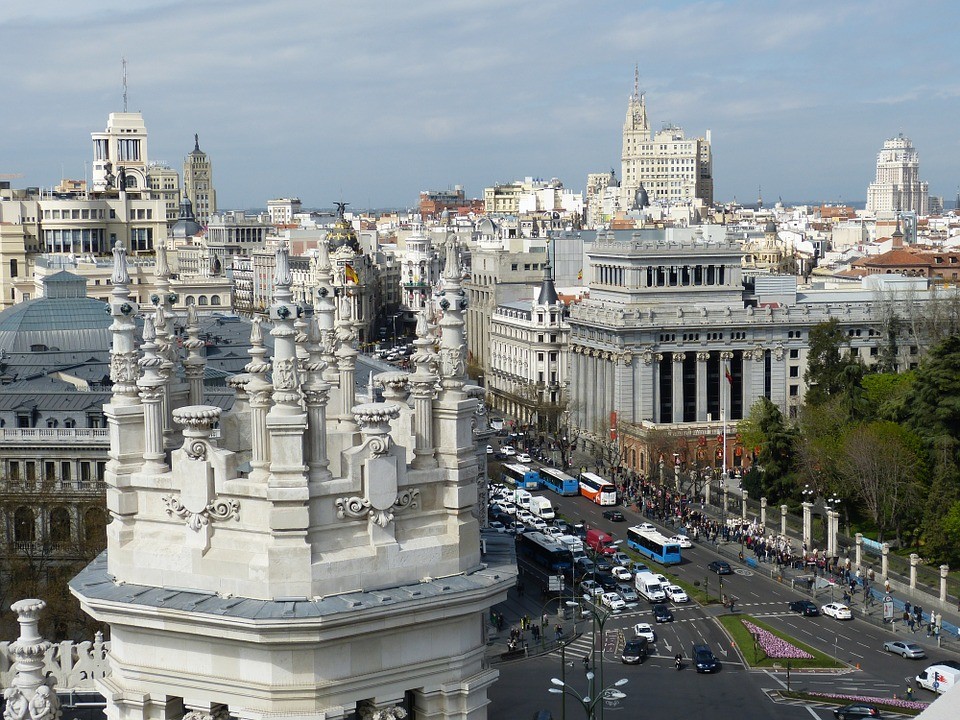 1. When and how to start looking for a long-term rentals or short-term rentals in Madrid
The best time to rent a flat in Madrid is in the summer months (from June), as students have gone back home to spend the summer there and so the flats that they rented are now available.
On the other hand, September and October are the months in which flats are in the highest demand, as it is the start of a new academic year and all the students return to the city. In addition to students, a lot of people move here during these months to start a new job and life in Madrid.
In terms of how to find and rent a flat in Madrid for students, there are currently a lot of options: websites, letting agencies or adverts, but this we will talk about later in more detail.
Without a doubt, the first things that you need to bear in mind when you start looking for a flat are:
Think of what things you need when renting: price, area, number of rooms, with or without a lift, etc.

Set a budget. You need to find a flat which isn't going to make too much of a dent in your wallet, and most importantly: remember that aside from rent, you will also have to pay bills!

Look for a flat enough time in advance. It's recommended to start looking for a flat 3 or 6 months before moving (don't leave it till the last minute! ).

Keep a lookout for adverts and other websites so that you know when a flat is available to rent.

Don't rush: find the flat that fits what you need, not just the first that you can pay for. However, we're not saying that if you see a flat you like to hold off on reserving it, as in Madrid there is lots of demand and the flats fly off of the shelves.
2. How to rent a flat which fits your budget
The most important thing about renting a flat is knowing how much money you can afford to spend on it. Aside from your budget, you will already know what kind of flat and what area in Madrid you would like to live in; it's recommended to not spend more than 30 per cent of your income on your monthly rent.
Although in Madrid there are more flats available to rent than in other cities, the prices are very steep in some areas due to the high demand.
For example, in the Ciudad Universitaria area, the prices go from 850 to 2, 000 euros a month; in the Salamanca area, the average rent costs 1000 euros; in Malasana, which is right in the centre and next to lots of universities, there are rooms for 500 euros, and in Villaviciosa de Odón, the rent is around 300 to 400 euros. To sum up, you can say that the average price of rent in Madrid is around 800 euros a month.
However, you have to add your extra outgoings to this figure, such as water and electricity, as well as other day to day costs (food, transport, clothes, trips, etc). In this post about life in Madrid, you can find out first hand everything that there is to do in the Spanish capital.
Finally, you need to consider the deposit for the flat. The money for the deposit is a cash deposit which covers any possible damage that may be caused to the flat during your stay. In general, the price of the deposit is equivalent to one month's rent, and if you haven't caused any damage, this money will be returned to you at the end of your contract.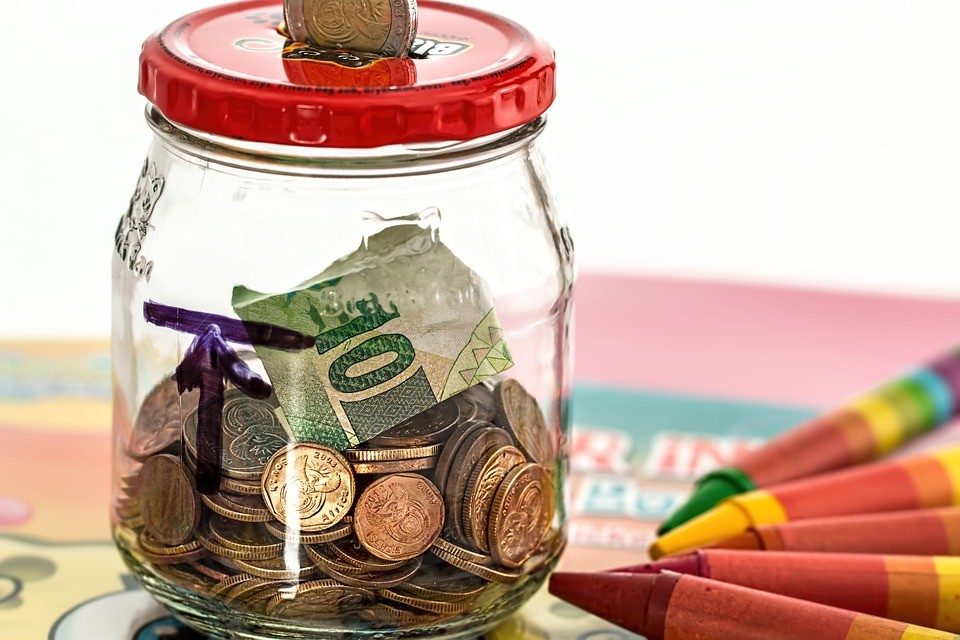 3. The best areas in Madrid to rent a flat.
There is one glaringly obvious thing and that is that everyone wants to live as close as possible to the university or their work, to the essential services (supermarkets or medical centres) and in an area that has good transport links. But it doesn't cost the same price to live right in the city-centre, like on the Gran Via side, as in one of the areas in the suburbs.
Thus, here we will be telling you the best areas in Madrid for both your wants and your wallets. Let's go!
Malasana is one of the most popular areas in Madrid due to the public transport, its places to go and the infinity of bars and restaurants. For these same reasons, the flat prices are quite steep (at least 700 euros a month).

Moncloa is an excellent university area (it is very close to the Compultense University) and the rent is around 900-1000 euros.

Chueca is the most cutting-edge area in Madrid, with an immense array of shops and clubs. However, as it is a trendy area, the rent prices are also quite steep here.

Lavapies is a multicultural area in the heart of the capital and the rent prices here are from 500 to 700 euros. This zone is well known for its tapas, and El Rastro, which is the famous Madrid Market.

Vallecas is further away from Madrid city-centre, but it is easy to access. This is also one of the cheaper areas: the rent prices here are between 500 and 600 euros.

Other affordable and quiet areas are Carabanchel and Alcobendas, with prices around 400 euros per month.
Finally, finding a cheap flat in Madrid centre isn't that simple, but you can live in the in the outskirts or the suburbs, like Alcalá de Henares, Alcorcón or Fuenlabrada, which thanks to the amazing public transport system in Madrid, you can get to the city centre in no time.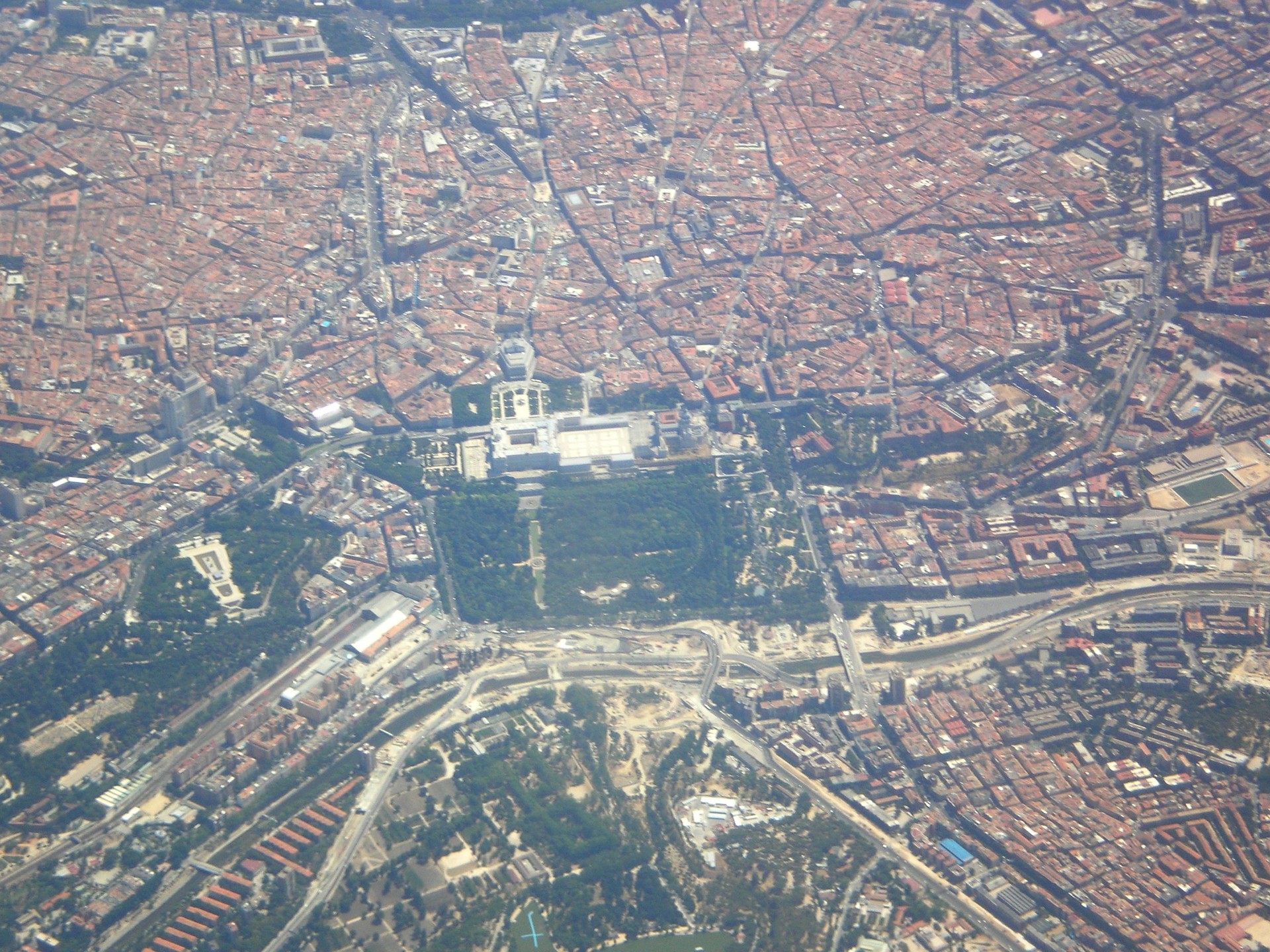 4. Which are the most common types of flats in Madrid?
Depending on the area in Madrid, you will find two kinds of flats:
Small and old flats. This is the case for the flats closest to the city centre, such as those in Salamanca, Moncloa or el Retiro.

Spacious and modern flats. You will find these flats further out from the city centre, in areas such as Getafe or Fuenlabrada. Although you have to use public transport to get there, there are usually lots of green areas surrounding them.
In general, most of the student flats available to rent are around 80-100 metres squared and they are usually rented by individual rooms.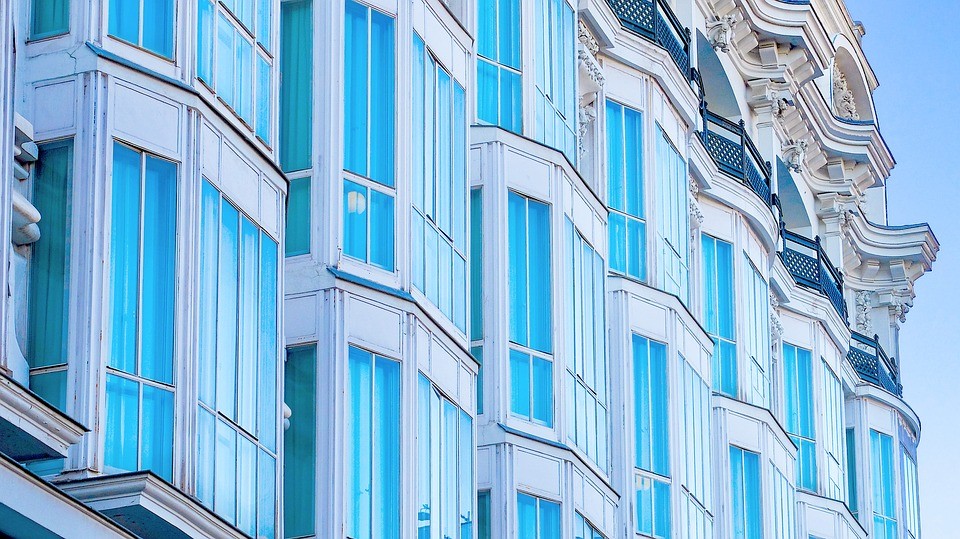 5. How to rent a flat in Madrid: through letting agents or websites?
When renting a flat, you have to explore all of the possible options, from looking for adverts in the street to asking your class or workmates (every little bit helps). However, the most popular option is to use accommodation rental websites.
Estate agents are the ideal option if you don't mind splashing out and are not entirely familiar with the process of booking accommodation online, but they are not at all advisable if you have the choice. Be aware that they are the most expensive option, as they take a considerable commission, usually equivalent to the full amount of one month's rent.
On websites such as Erasmusu, you can find your ideal flat in Madrid and choose from the features that are most important to you, facilitating the search process and the final decision. This is the perfect option for those who want to rent a flat before coming to Madrid and who want to know the location or budget with no strings attached.
6. Living alone VS living with flatmates
Another thing to decide is if you want to live alone or share a flat with other people. Both options are okay, it just depends on your preferences and needs.
The main advantage of living with flatmates is that you are splitting the rent costs and saving money. If you live alone, you have to take on everything without anyone else's help (aside from your parents). Another advantage is that you share the household chores; so you can clean and tidy-up between you all. Finally, if you have flatmates, you will get to know new people right away and they can help you to survive the move to a new city.
But this also has its negatives: flatmates who don't pay their rent on time, problems living together (sharing out chores or using your food without permission) and the loss of privacy, although you can always take refuge in your bedroom.
Now make your decision! But if you are someone that prefers to live with other people, we have made it easy for you to find people to live with with this varied list: flatmates in Madrid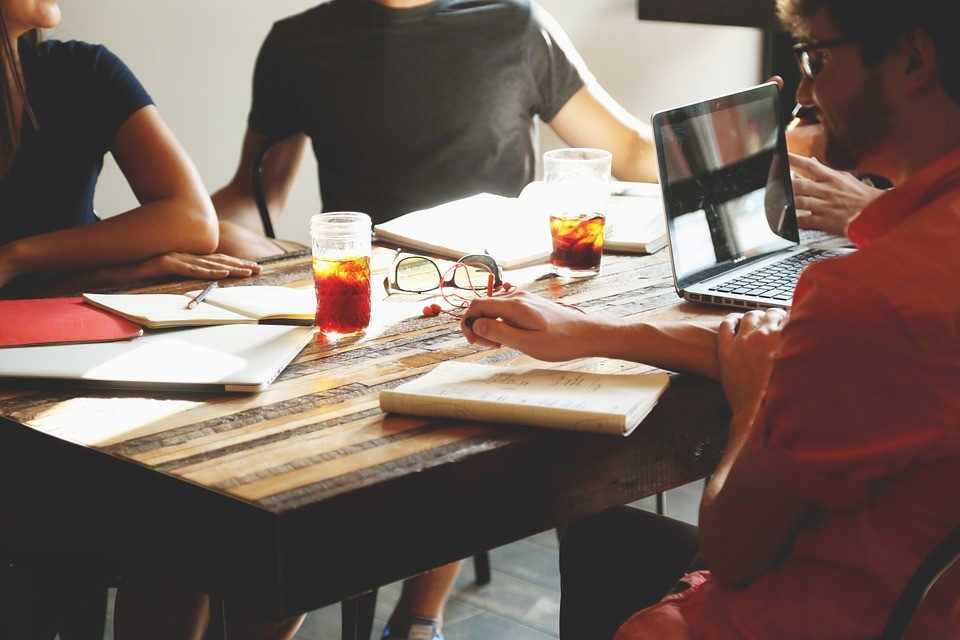 7. The condition of the flat
Each flat available to rent will be in a different condition: new, old, renovated, furnished, etc. What you choose will depend on your budget and your city (or country) of origin.
If you live in another city in Spain, and you want to save money, you might be interested in renting an unfurnished or older flat. By doing this, you can furnish it to your taste with new furniture (or with furniture that you already own).
If you come from abroad, the thing we most recommend would be to rent an already furnished, renovated flat and one that already has the basic electrical appliances (as you still can't move all your stuff via plane).
Apart from this, the general shared features that should be in all flats are: in good condition (if there is damage you should let the landlord know) and that all the utilities are turned on (water and light).
Saying this, if the contract allows you to, you could make small renovations yourself, such as putting up pictures or even painting the walls. With this you can turn this rented flat into your new home.
8. Beware of flat scammers
To find a flat to rent safely, it is really important to be realistic and be wary of bargains. If there is a flat in the centre of Madrid, renovated with a terrace that is quite cheap, watch out! If you find this kind of deal the advert could be false, or the landlord could be hiding some kind of problem with the flat.
Here, we will give you three tips to detect a possible scam:
They are usually ridiculously good offers: excellent location, condition of the flat and with a really cheap price.

It is impossible to see the flat and get in contact with the landlord (giving the excuse that they are away).

They ask for the rent payment in advance.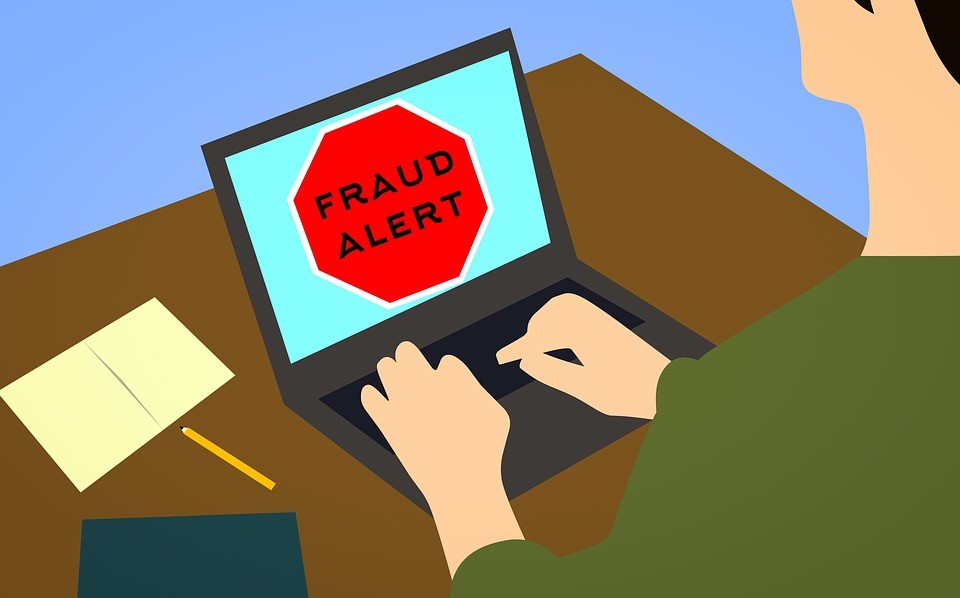 9. Visit the flat beforehand
If you're not relying on a page like Erasmusu or an agency, and you want to avoid being scammed, it is essential to visit the flat before you agree to rent it. Then you can be certain that the advert really is of the flat and that the person who is renting it is really the landlord.
Also, it is important that you get a good feeling about the house and that you go along with someone else to get a second opinion. In this visit, get to know the landlord better, as a bad landlord can make life unbearable. As the landlord will also want to get to know you, show interest and ask all of your questions in an educated and friendly way.
Tip: rent from websites that verify their accommodations. At Erasmusu we have verified accommodations that has been visited in person by our team, as well as photos and videos taken by ourselves, so you can be sure that you are renting what you see.
10. Rent contract and what documents you need
When you find your perfect flat, the moment to rent it officially has arrived. In order to prepare a contract, you will usually be asked for the following documents and prerequisites.
DNI or passport.

Your last paycheck (or your last tax return certificate - IRPF if you are from Spain).

Pay the deposit.

Have a guarantor (optional): this is a person who will take over paying the rent if the tenant doesn't pay it.
But don't worry, if you are a student and you have never worked, you can also rent a flat without a paycheck: remember that in Madrid their are lots of young students living in shared flats.
An important tip: before signing the contract, ask them all of the questions you have (duration of the contract, monthly rent, repairs, etc. ) to prevent future misunderstandings. It's also advised to sign the contract in person (or if you are from abroad, you could do it via Skype).
Once you have signed the contract, you now have rights and obligations. The first obligation is to pay the monthly rent, look after the flat and not sublet to other people. Also, you have the right to leave the flat (and the contract) after 6 months, provided that you give them 1 months notice.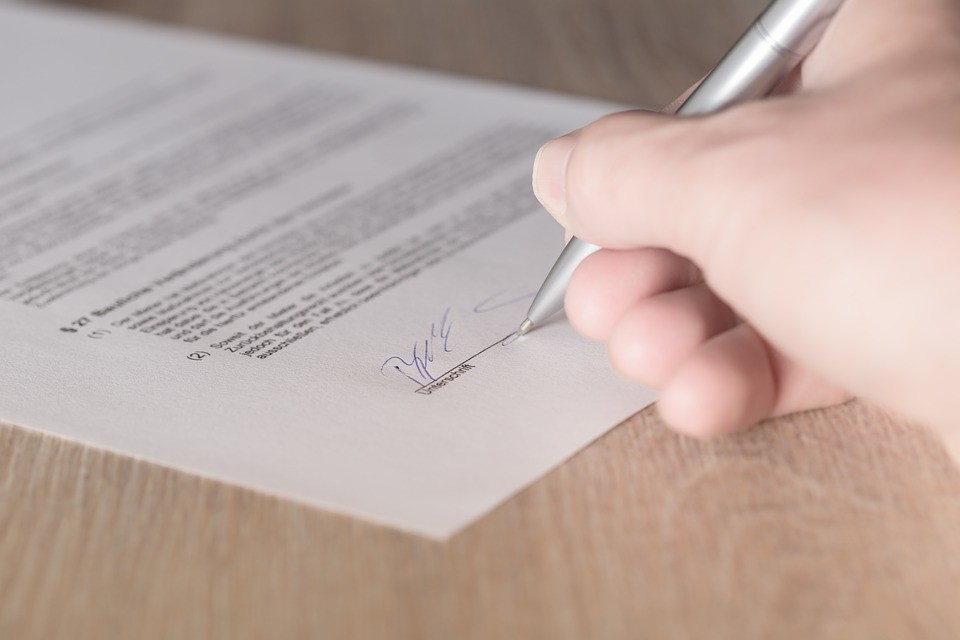 After this advice, you are now ready to throw yourself into the search for your perfect flat. When you find it, it is very important to organise a housewarming party with your friends and share it with us. Good luck to everyone!
And don't forget!
If you're looking for accommodation, we can help! Erasmusu has hundreds of options to choose from, rooms, studios, student residences y apartments so you can find your perfect home online, even before you get to the city.
If you liked this article, don't forget to follow us on Facebook, Twitter and Instagram!
---
Photo gallery
---
---
Content available in other languages
Want to have your own Erasmus blog?
If you are experiencing living abroad, you're an avid traveller or want to promote the city where you live... create your own blog and share your adventures!
I want to create my Erasmus blog! →