Mochi Making
A good part of the memories I made in Japan is connected to the food of course. I came to appreciate not only the taste but also the preparation and presentation of various dishes. But never have I thought that I would come in contact with such wholesome food experiences at 7 in the morning right in front of my dormitory building. 
In spite of the cold and early hours, as soon as I got downstairs, in the courtyard, I discovered a complete set-up with two tents, cooking machines and crates of all necessary ingredients in order to prepare one of the most popular desserts in Japan: Mochi. The Japanese cake is made out of a special type of rice to with you can simply add water and cornstarch. Most of the people associate mochi with the pounding technique where usually strongmen use wooden hammers (kine) to crush the thick mix while managing somehow not to hit each other. Well, that is exactly what we were challenged to do that morning. In the yard, three generations came together from the elderly locals which were the masters of the process to an enthusiastic group of middle-schoolers who also brought soap bubbles to play with. Us, the exchange students were right in the middle and ready to be guided by our other Japanese peers.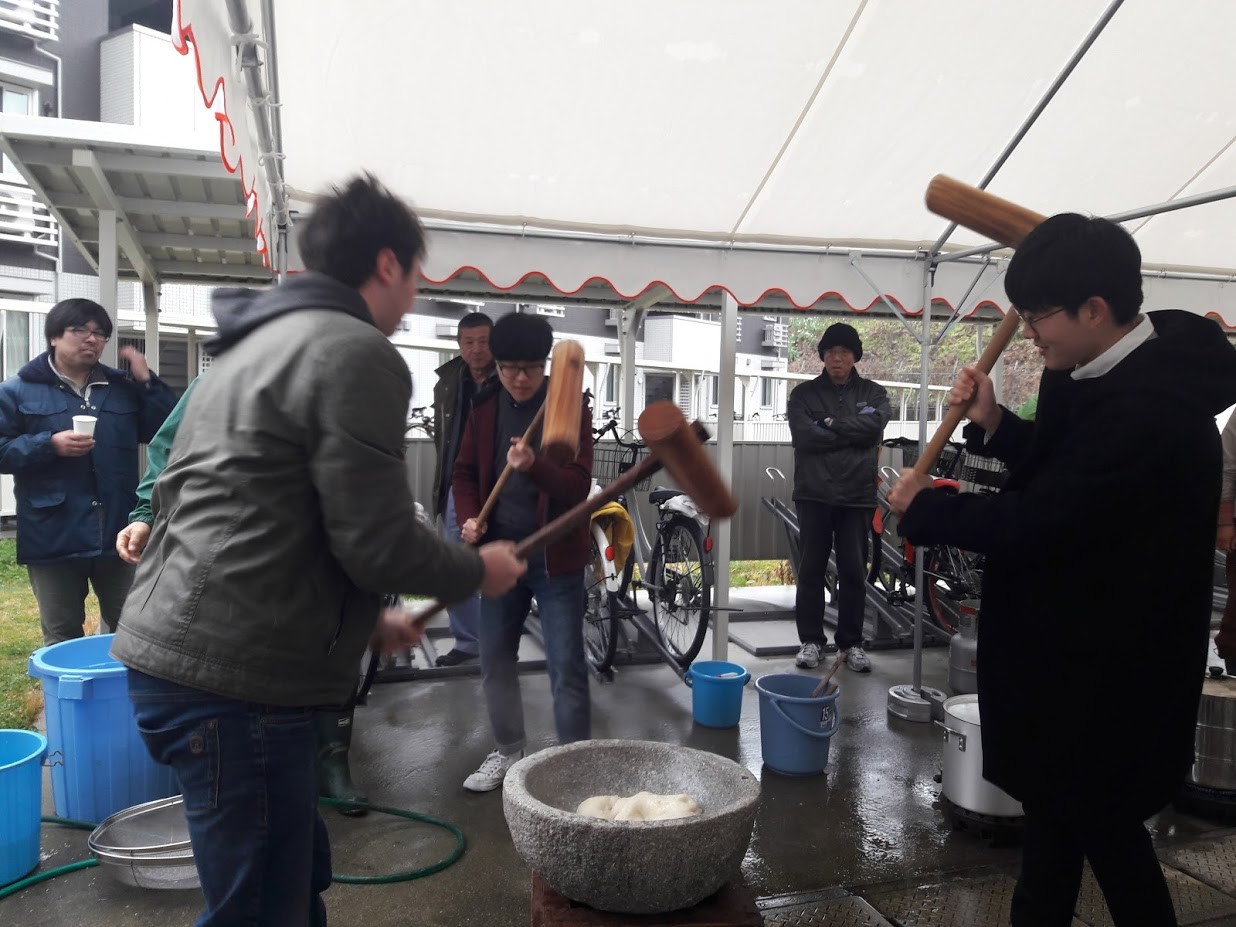 For us, the process started right away with the pounding, after admiring the strength of the senior we were impressed by the little ones also pounding the dough at full force. Funny enough, we couldn`t match any of the two groups and I had to switch to a smaller hammer so I could at least raise it above my head. Another part which I would never forget is the rhythm you have to maintain. In groups of three, we had to take turns in pounding the mochi while keeping a decent speed and not hammer each other's tools. The pace was set by a simple 1-2-3 count which was shout by everyone so we would not lose the rhythm.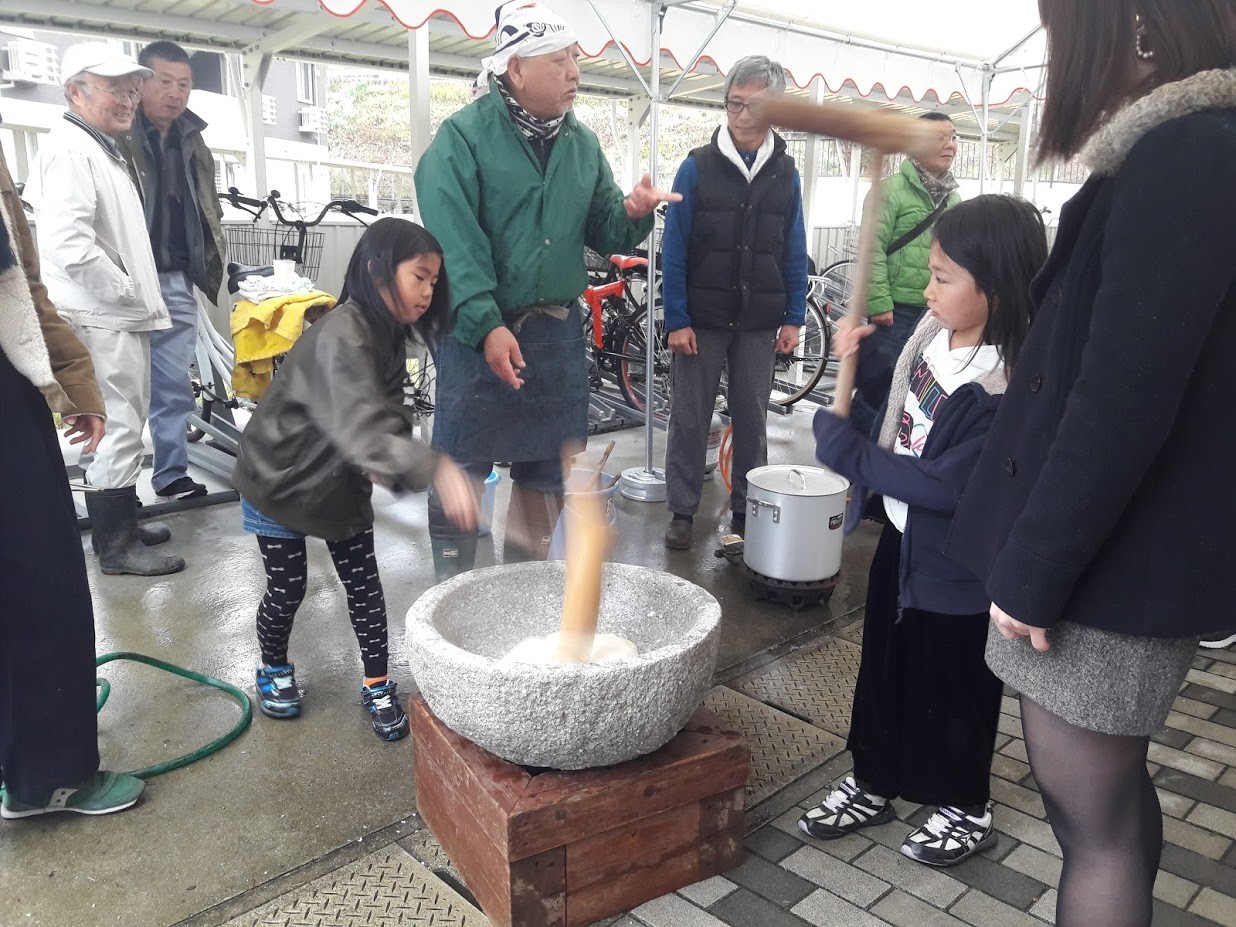 This hard work already made me hungry but the process did not end there. Our dormitory kitchen has also been fully occupied by a station at which we were forming the dough and adding our special fillings. Once you were all done with the physical work, we were invited to enter the kitchen but we could not even be near the working station without taking our dirty shoes off first and thoroughly wash our hands. At the table, a very sweet old lady was waiting for us and explained how to shape the sticky dough into an oval. The little ball can have a small cavity in which we could add our fillings out of which the red bean paste was the most popular. Right after shaping the balls they had to be moved in a steamer for some minutes so they can become edible. All the hard work paid off as at the end of the process we were served with our own creations to which we could add a roasted bean powder or sweet soy sauce.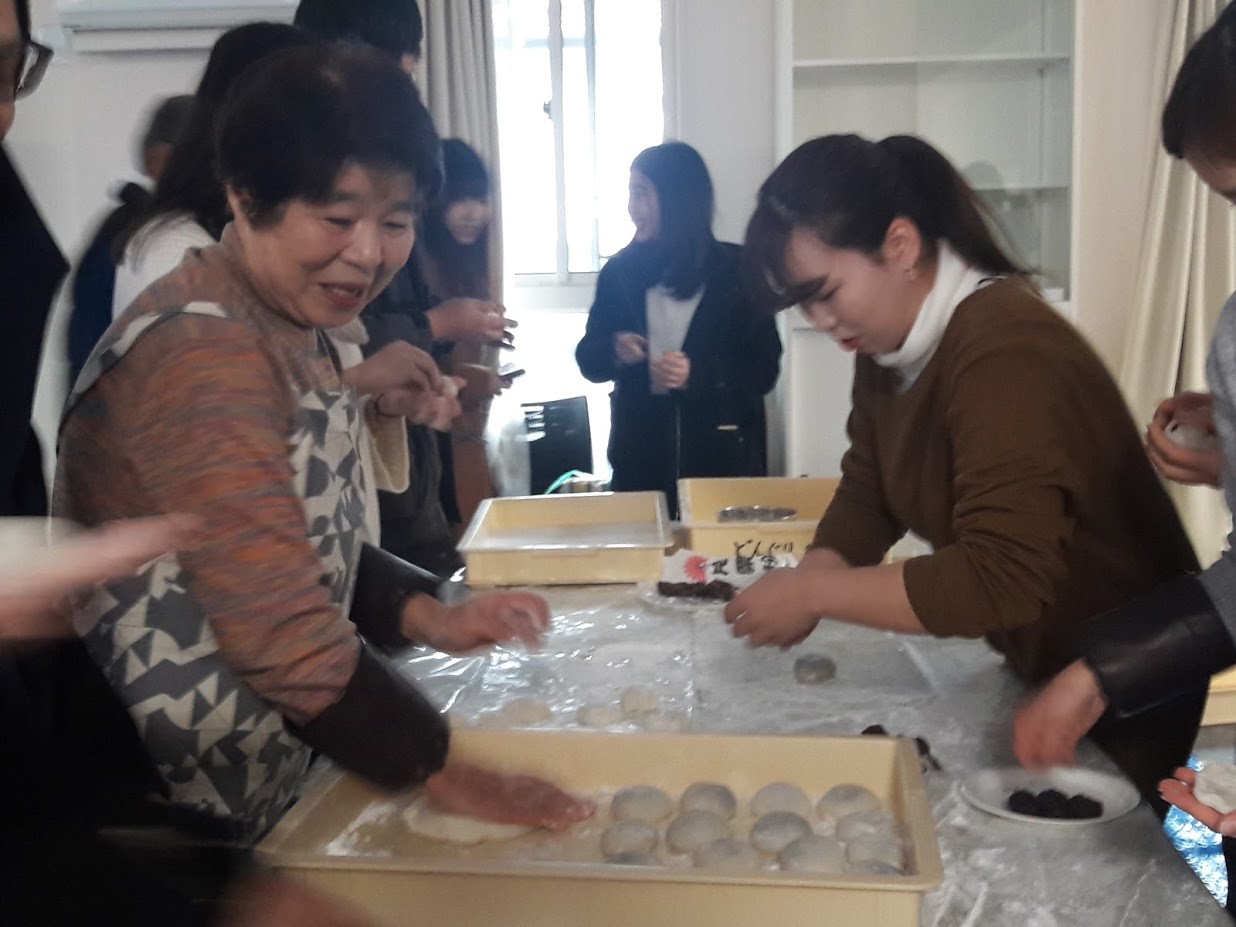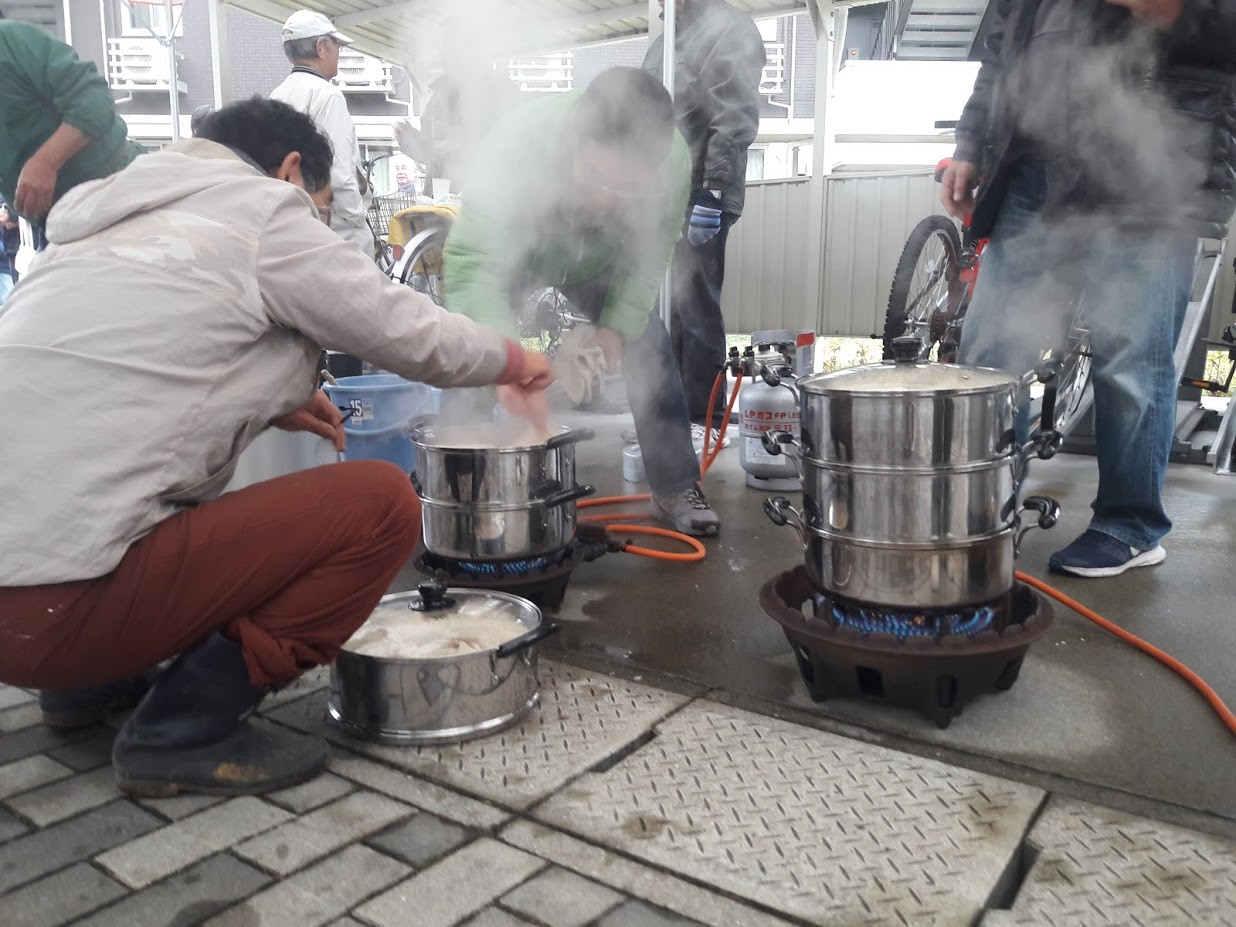 The eating part was the moment all people were brought together by the rewarding desert. We could have a laugh while sharing the mochi and even play a little along with the children and their soap bubbles. Another surprise we had from the locals was a full crate of delicious mandarins from which I had too many to remember. Of course, we could not leave without cleaning up which took not even half an hour since everyone contributed.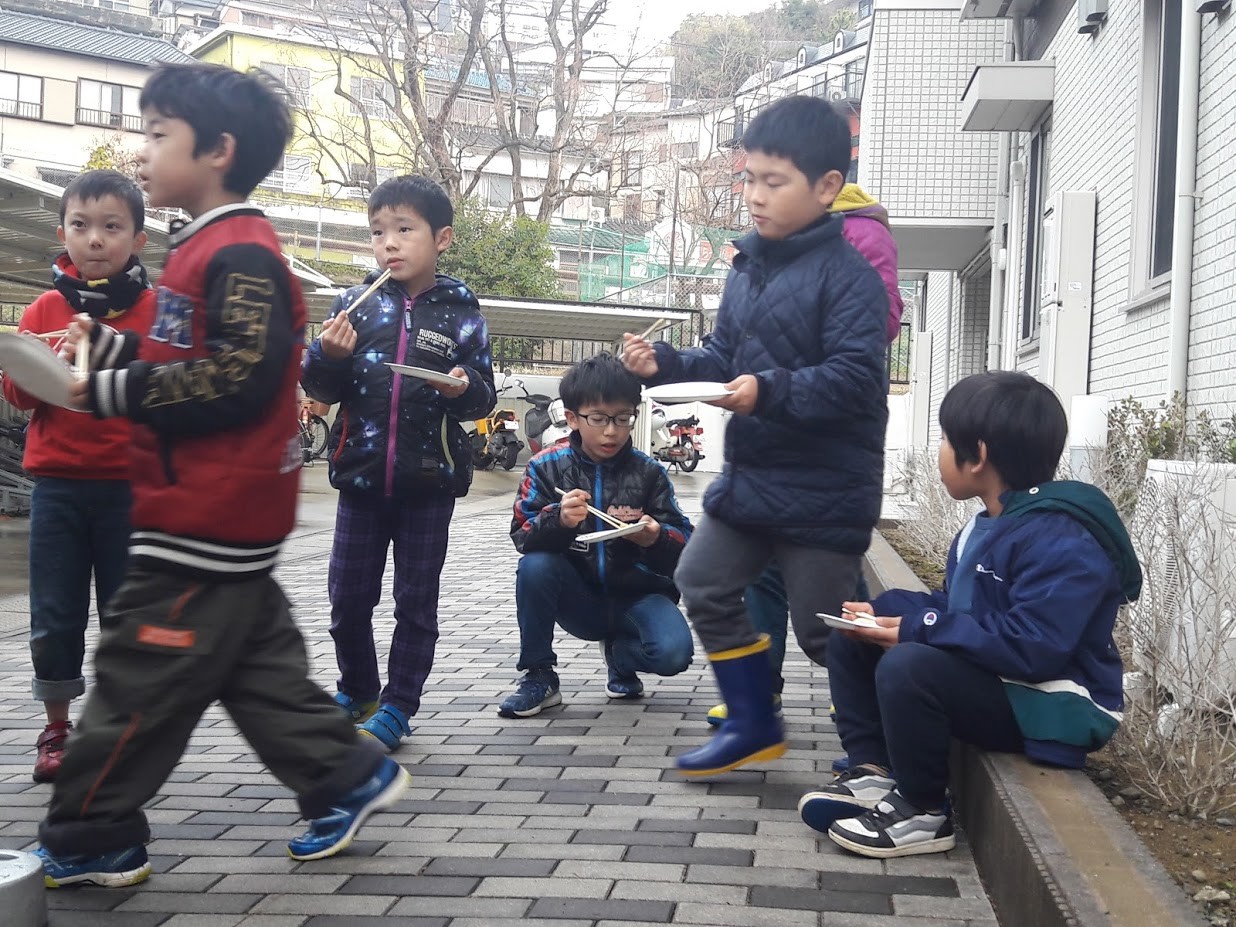 Even if the traditional process of making mochi is not that popular anymore since it was overtaken by modern machinery you can even try it at home if you have the right tools. Good mochi can be found in Japan for under 5 euros and it's usually served for New Year's Eve or Children's Day.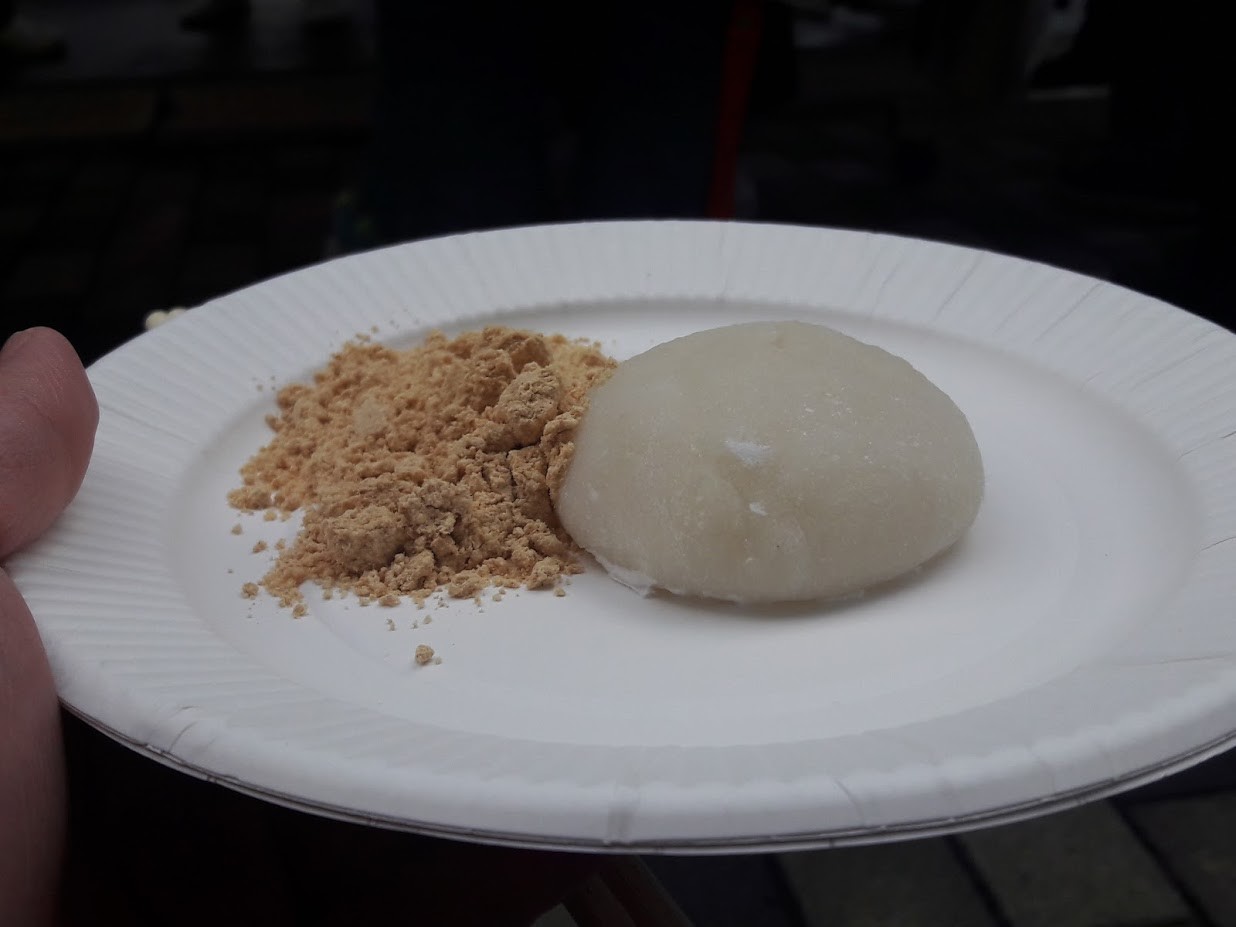 ---
This content has been entered in the Erasmus Travellers Competition and have earned 408 points.
3521 chars (352 points)
2 views (6 points)
6 photos (50 points)
This competition was made possible by: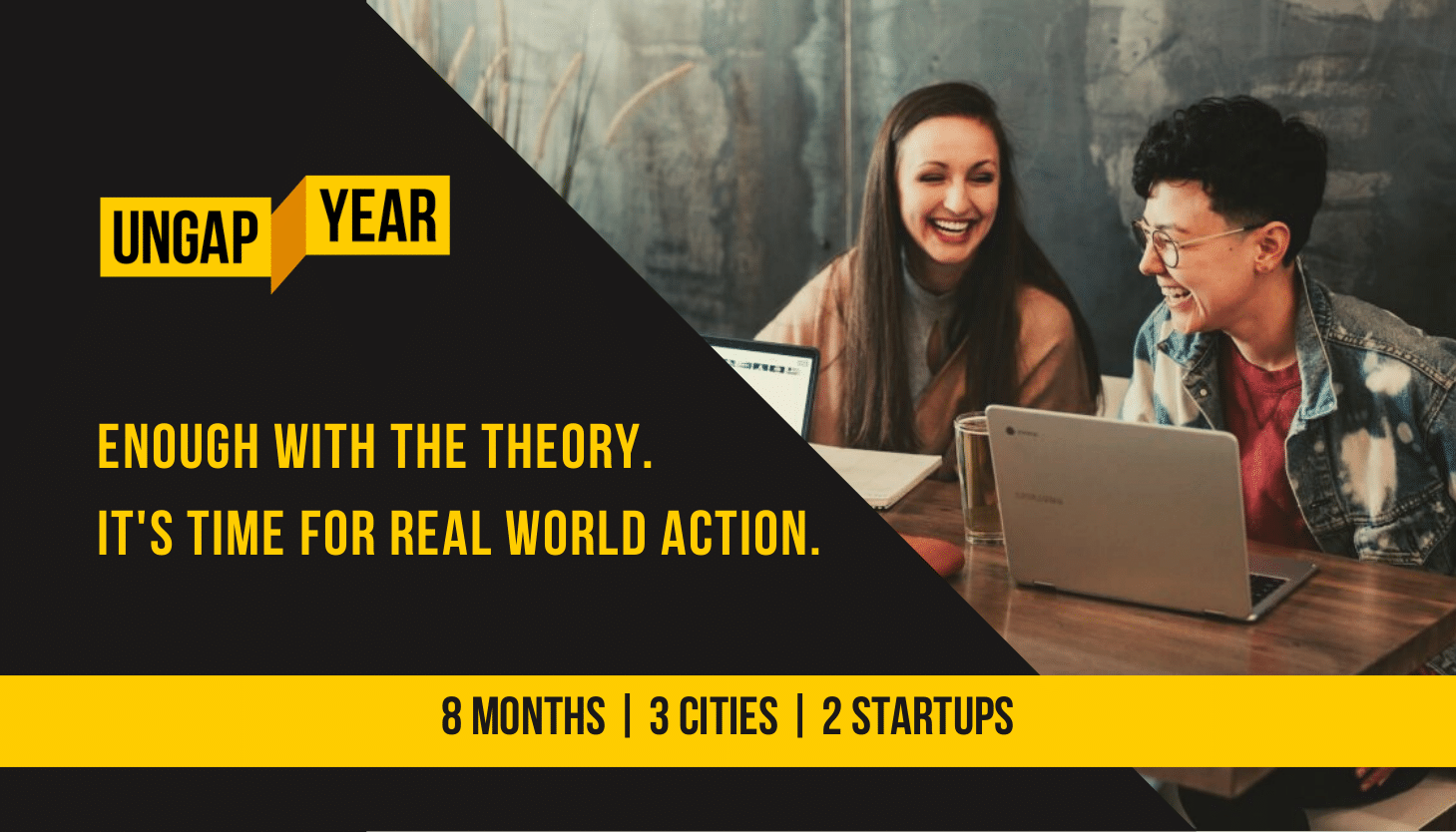 ---
Photo gallery
---
Want to have your own Erasmus blog?
If you are experiencing living abroad, you're an avid traveller or want to promote the city where you live... create your own blog and share your adventures!
I want to create my Erasmus blog! →