How to make banitsa
The banitsa is a traditional Bulgarian salt pie or type of burek that we use to make a lot on Christmas or New Year's. It's a special Bulgarian tradition where on pieces of paper are written lucky wishes, then they are folded and covered with aluminium paper. These lucky wishes are spread inside of the banitsa and when you get a piece of it, you should also get your luck.
This traditional type of banitsa is usually done on New Year's eve, as it is believed that the luck you get from it will be following you the next year. However, lots of people also do it for Christmas and sometimes just for breakfast on weekends and it's no wonder since it's a delicious salt pie.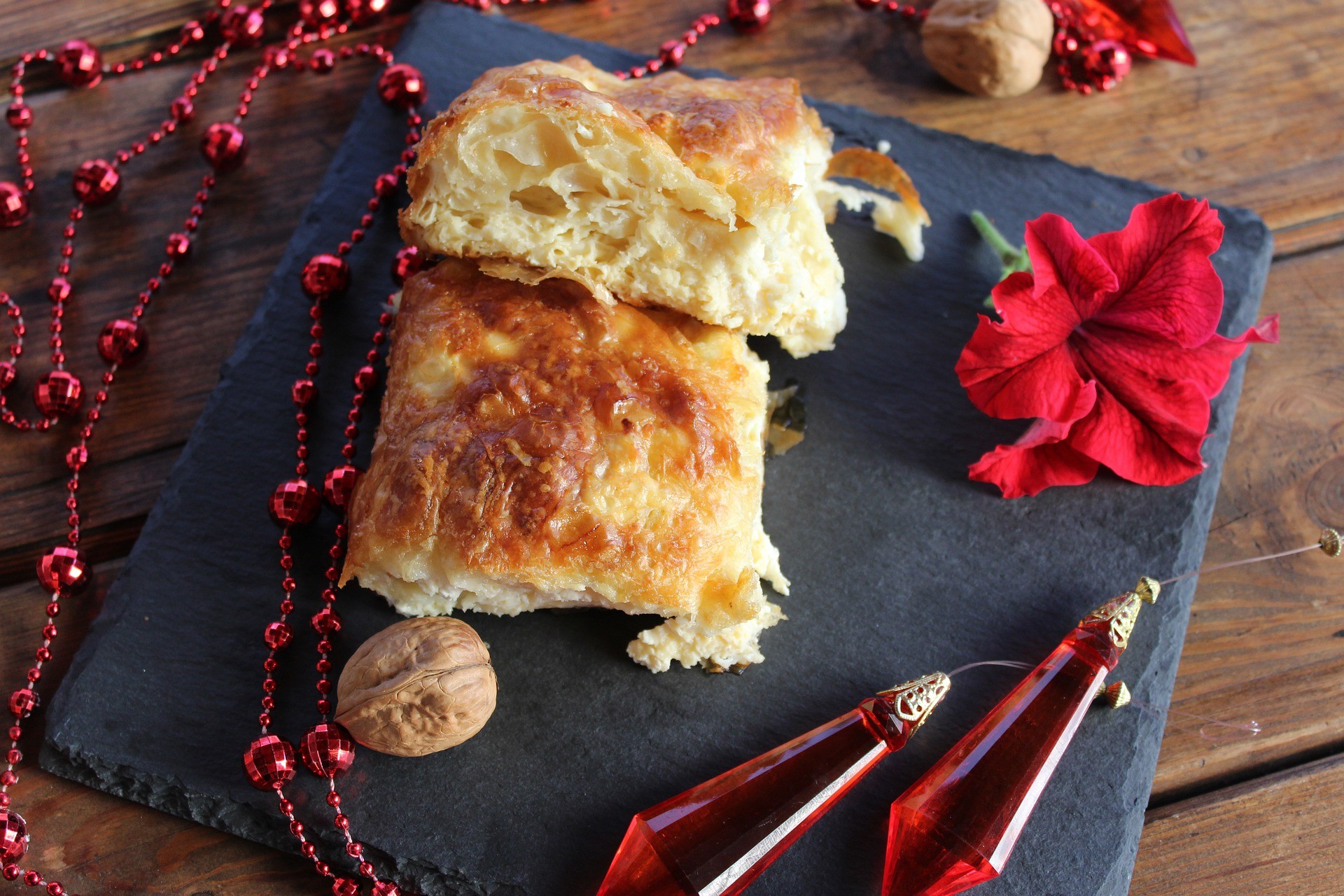 The ingredients you will need for preparing banitsa
250 g Bulgarian white cheese
1 teaspoon salt (if needed)

2 spoons of olive oil/sunflower oil

250 ml of yoghurt
How to make banitsa step by step
First of all, unpack the pack of phyllo dough and unroll it. Then, I would advise you to try the cheese and check if it is too salty or not at all. If it is not salty, you can add salt to the mixture later.

Preheat the oven to 180-200 degrees.

Break the cheese or feta into small pieces and put them in a bowl. Then add the eggs, yoghurt and some olive oil into the mixture and stir until everything is mixed.

After that, add some olive oil or sunflower oil in the pan that you are going to put the banitsa in. Make sure that it spreads everywhere so that it does not stick when it is being baked.

Then start adding 2-3 spoons of the mixture for every layer of phyllo dough and carefully spread it. Then, roll each layer and put it into the pan creating a circle.

Finally, if you have mixture left pour it evenly on the banitsa and put an aluminium paper over it, so that it does not burn.

Bake for 30 to 45 minutes until golden and check it every 15 minutes. After 25 minutes remove the aluminium cover so it can bake on the top.

Once it's ready to take out and put a towel or paper over it, turn it upside down and put it to stay like that for some time, so it cools off a bit. This will make the phyllo dough softer and even tastier.
How to eat banitsa
Usually, you can eat banitsa without any additions to it. However, in Bulgaria people tend to eat it with some Bulgarian yoghurt on the side with added sugar to it, or honey over the banitsa and in some cases jam. Thus, I would advise you to experiment and see which of them you would prefer, as all of them are delicious.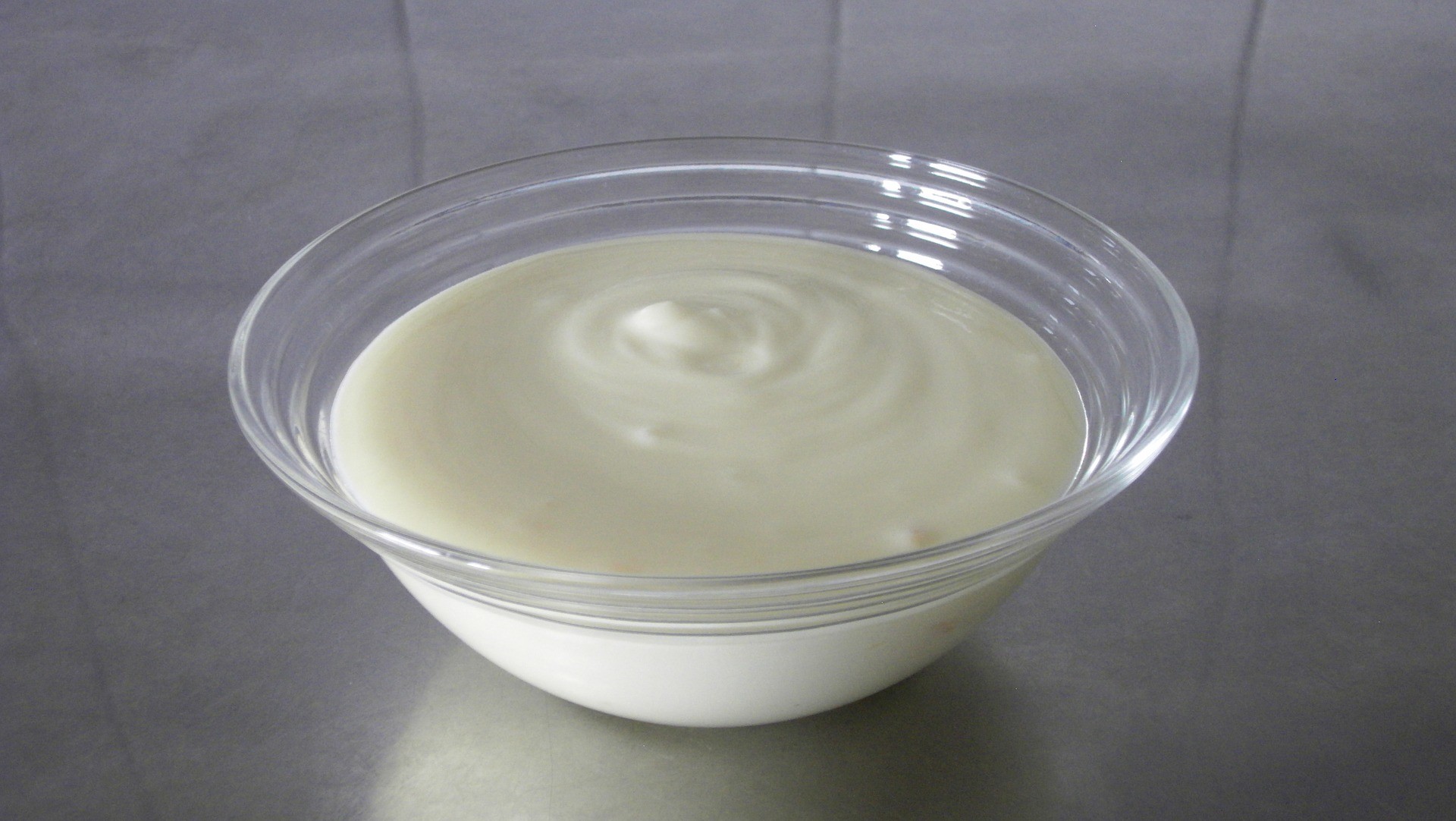 Last but not least, you can prepare a yoghurt drink called ayran. You can easily make it by mixing yoghurt with a bit of water and adding a bit of salt. Shake it until it becomes easily drinkable and add it to your banitsa.
---
Photo gallery
---
---
Content available in other languages
Want to have your own Erasmus blog?
If you are experiencing living abroad, you're an avid traveller or want to promote the city where you live... create your own blog and share your adventures!
I want to create my Erasmus blog! →