Green Curry Indian Food
Introduction:
One thing I have learnt from spending my time in Australia is that they serve some quite amazing Indian food. It might feel strange hearing this. How could a 'western' cuisine oriented country make such good curry. The answer comes to its neighbours and immigrants. We have many different cuisines from around the world. Indian cuisine has quickly become one of my favourite all time meals and highly recommend anybody to make them from their homes. The ingredients needed are quite accessible in most countries so you would not have to worry about importing any or asking a travelling mate to grab one. I initially started my curry cooking when I first came to Australia. I had a couple of roommates who were from India who used to cook strong smelling foods. They tasted ungodly whenever they offered some to me.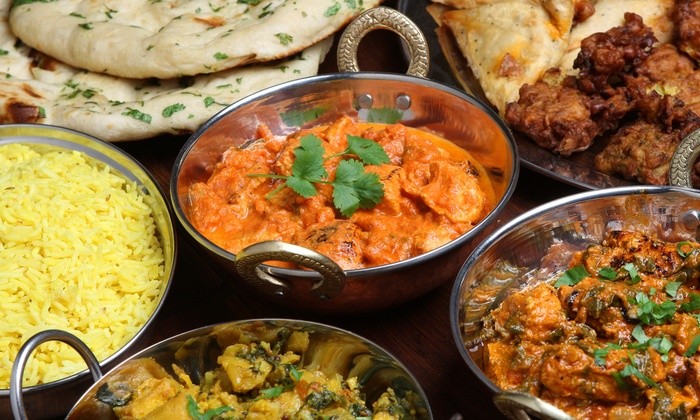 (Source: https://www.groupon.com.au/deals/aachi-indian-cuisine)
After some time they decided to teach me how to cook. I was keen as to take part in the experience. Ever since then I have used their recipe but with some alterations. These alterations resulted in some amazing tasted food. I often would cook for people when I was on exchange in France in my student residence for large groups of people. It was definitely a successful recipe and I am very keen to teach you on the secrets of its making. Since some of the people I had to cook for were vegetarian I decided to master the art of vegetarian curries. I soon realised after properly reviewing my list of ingredients and their sub-ingredients is that I had been cooking vegan curries. I was pretty proud of myself that I could cook vegan curries in high school even though I was an avid meat-eater.
Firstly, let's start off with the ingredients list. You will need an array of ingredients which could mostly or completely be found in any of your local supermarkets. Lets begin:
One large yellow onion.
Can of butter beans
Can of red kidney beans (the beans and veggies could be switched to your liking. Add broccoli, cauliflower and even boiled potato)
Garlic paste (or garlic cloves)
Green curry paste (this is a very important ingredient)
Can of coconut milk (some use yogurt, but this crowd pleasure uses coconut milk)
Salt
Spoonful of turmeric
Spoonful of cumin
Spoonful of paprika
Spoonful of ginger
Bottle of tomato sauce (or use real tomatoes
Olive/Vegetable oil
Pinch of coriander leaves
Red hot chili spices (optional)
Jasmine Rice (amount depends on you)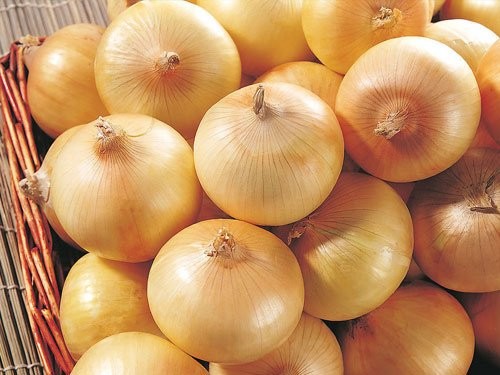 (Source: https://www.alibaba.com/product-detail/Yellow-Onion_50029973692.html)
Cooking process
What's great about this ingredients list is that its very flexible. The vegetables used can vary quite a bit. Although, the base spices are pretty much there. I usually cook with olive oil although vegetable oil is a pretty good alternative as well. After grabbing the large amalgamation of ingredients we'll start off with our goods. We'll need to heat up a pan while we chop up the onions. As we chop up the onions we slowly add olive oil as the pan is heating up. Once the oil starts to smoke dump in your onions into the mix. Let it fry for a minute before adding everything into the mix. Everything is not really everything but its quite a bit of it. From this point you mix in all the spices to the onion. You also add the garlic and curry paste. Be sure to be a slight be generous with your green curry paste (yes, it is a more common paste used in thai food although it's perfect for Indian ones as well). Don't add the coriander leaves. Simply the cumin ginger, turmeric, paprika, salt and ginger. After adding all those ingredients keep frying up the onion until brown.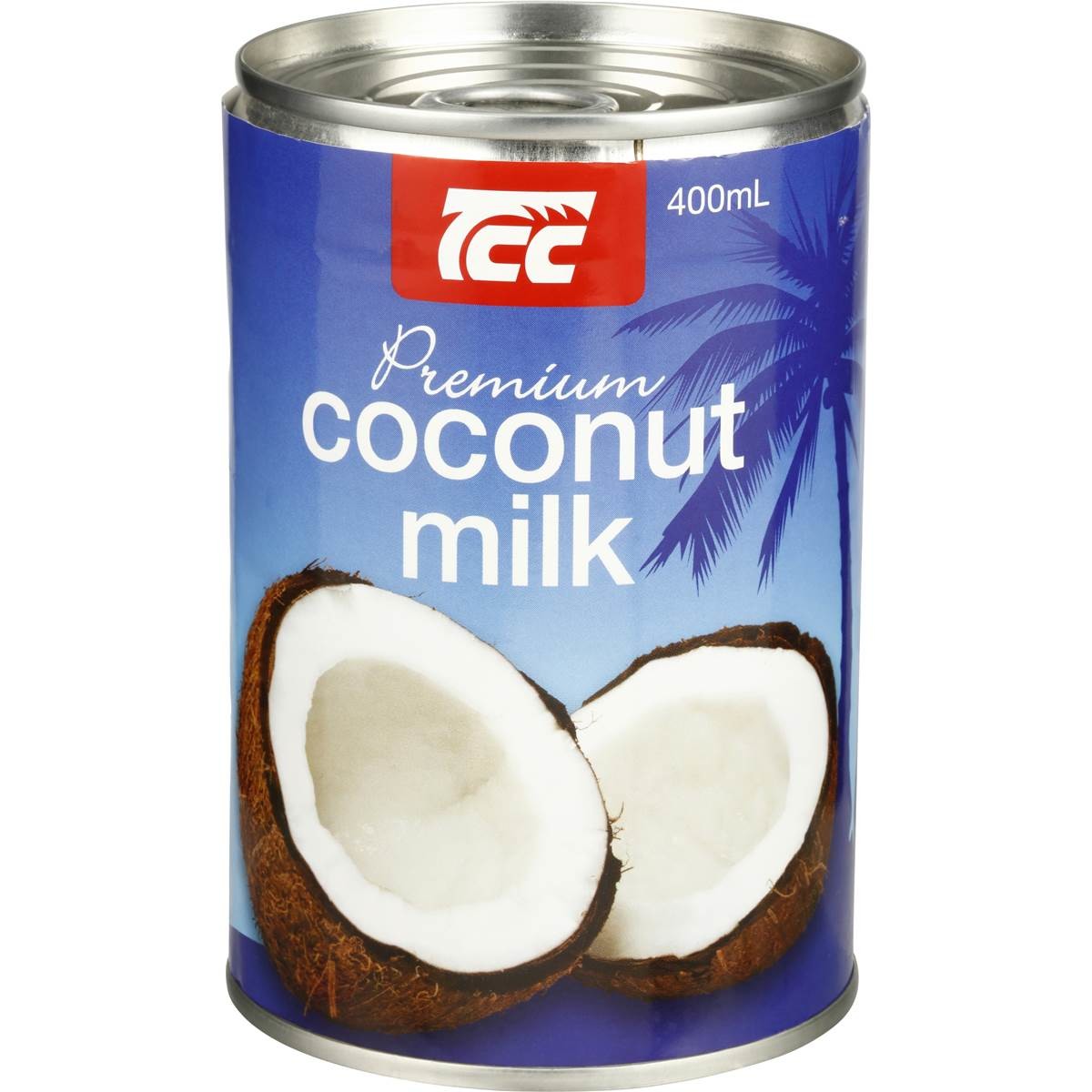 (Source: https://www.woolworths.com.au/shop/productdetails/168/tcc-coconut-milk)
Once it's brown you could toss in the tomato sauce. Let it simmer for some time as you want the onion to dissolve into the mix. While that is going on drain the two cans of beans. Before you put them in start adding the coconut milk into the mix. Now, here is where it gets tricky You have to find a balance between spices and coconut milk. The milk gives it texture and boldness in flavour although it also makes it sweeter. I prefer savoury curries over sweet ones. So if it turns out to be too sweet counteract it with salt and cumin. You could also use all of the other spices to help balance it. Just be careful with ginger as it tends to be a strong tasting spice which could overwhelm the dish. If you reckon it needs more garlic then toss in more garlic paste. It's better to do it somewhere around the beginning so it gives the dish enough time to absorb the flavour although it's more flexible than other dishes.
At this point all the curry needs to do is simmer and absorb the taste. This should take about 15-20 minutes. This is also the point where you can make or break your dish. As it simmers grab a teaspoon and have constant tastes of the food. See what it's missing, if its too sweet or whatever it is overwhelming in. Just before this point make sure to start boiling your rice.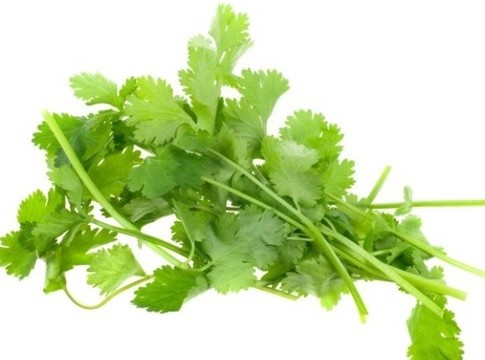 (Source: https://drhealthbenefits.com/herbal/leaves/benefits-of-coriander-leaves)
I recommend you put it in a drainer and wash it properly to get rid of all the excess starch. Although, you don't really have to as it goes down to personal preference.. Both rice and the curry should finish around the same time. Make sure to keep tasting it till you get a good taste. Then, voila. Simply add the corriander on the surface of your dish right before serving to give it a more aesthetically pleasing appearance. You will have a crowd pleasing meal that should be the rockstar of any dinner. This dish is also pretty good the next day as the spices break down properly over the night. Although, there usually aren't any leftovers whenever I make the dish. Goodluck cooking and Happy eating!
---
Photo gallery
---
Want to have your own Erasmus blog?
If you are experiencing living abroad, you're an avid traveller or want to promote the city where you live... create your own blog and share your adventures!
I want to create my Erasmus blog! →