Erasmus Experience in Trier, Germany by Antonia
Architecture and landscape

10 / 10 points

Entertainment

6 / 10 points

Culture and customs

8 / 10 points

Transport

8 / 10 points

Gastronomy

6 / 10 points

Prices

8 / 10 points

Party

6 / 10 points

Weather

8 / 10 points
---
Why did you choose to go to Trier, Germany?
I chose to go to Trier so that I could improve my German at a univeristy that requests only English knowledge (in my case, at least). Also Trier is a city at the southern part of Germany, so I figured that I wouldn't have a lot of issues with the weather (I am from Greece).
How long is the scholarship? How much money do you receive to help you with living costs?
I came here in the middle of March and I will be staying till the middle of July. I received 470 euros for each full month, and about 470 euros for the half of March and July together from the scholarship. Trier Univeristy recommends that, for one's stay here, one should have a budget of 735 euros per month at least.
What is the student lifestyle like in Trier?
Trier is a small quiet city as I said before, so there are not many entertainment options. But, there are clubs and cinemas, and the students organise parties pretty often. A student in Trier gets to use the city's buses for free, and can also go up to some other places by train for free (up to Saarburg or Koblenz for example).Students also have the choice to acquire a MKaart, with which one can go (again, for free :DDD) to Luxemburg. Luxemburg is about 40 minutes from here, as well.
Would you recommend the city and the University of Trier to other students?
I find the city lovely. I love the architecture, the history of Trier (its's the oldest german city!), the nature, the atmosphere. The people at the univeristy have been very helpful and polite so far, and everything is nicely organised. I would definitely recommend both.
What is the food like?
To be honest, I'm not the biggest fan of the food here, mainly because I am not the biggest fan of meat. But even if I don't enjoy schnitzel and currywurst so much, there are still many many options and different cuisines here. Italian food is very well-loved here. There are a lot of Kebab and asian food places, as well.I've even found two greek restaurants!
Did it cost you to find your accommodation in Trier?
My accommodation was provided by the University.I had to have a deposit to get my room, and then there is the monthly rent. Other than that,it didn't cost me anything else.
How much does it cost to live in Trier?
Of course it depends on how one likes to spend one's days and on what one likes to spend one's money on. I wouldn't say that living here is too expensive. As I said before, Trier Univeristy recommends that, for one's stay here, one should have a budget of 735 euros per month at least.
Is the language easy to get to grips with? Are there language courses available at the University?
I was already at B1 in german before coming. The Uni offers a language course during the orientation programm (which lasts about half a month). After that one can register for german language courses, that also give ECTS credits, and which take place during the whole semester.
What's the easiest or most economical way to travel to Trier from your city?
From Athens, I think the easiest and most economical way is to go by plane to Luxemburg or Frankfurt (I think that Ryan air only flies to Frankfurt), and from there to take the Flixbus to Trier.
Where would you recommend to go on a night out in Trier?
The Irish pub is a pretty popular place here. Club 11 is also pretty well known.
And for eating? Can you recommend some good restaurants in Trier?
Pretty much all italian places.
What good cultural sites are there to visit?
Porta Nigra, the Cathedral of St.Peter, The Basilica(Aula Palatina), the Electoral Palace, the Imperial Baths and the Ampitheatre.
Is there any other advice that you could give to students going to Trier in the future?
If you expect to have a lot of beer here, you will be disappointed. But if you love wine instead, then you are in for a treat :)
---
This content has been entered in the Erasmus Travellers Competition and have earned 420 points.
3813 chars (381 points)
13 views (39 points)
This competition was made possible by: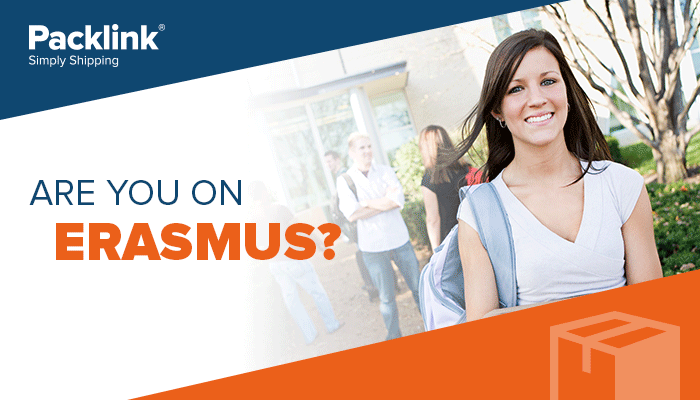 ---
Share your Erasmus Experience in Trier!
If you know Trier as native, traveler or as exchange student... share your opinion on Trier! Rate different characteristics and share your experience.
Add experience →